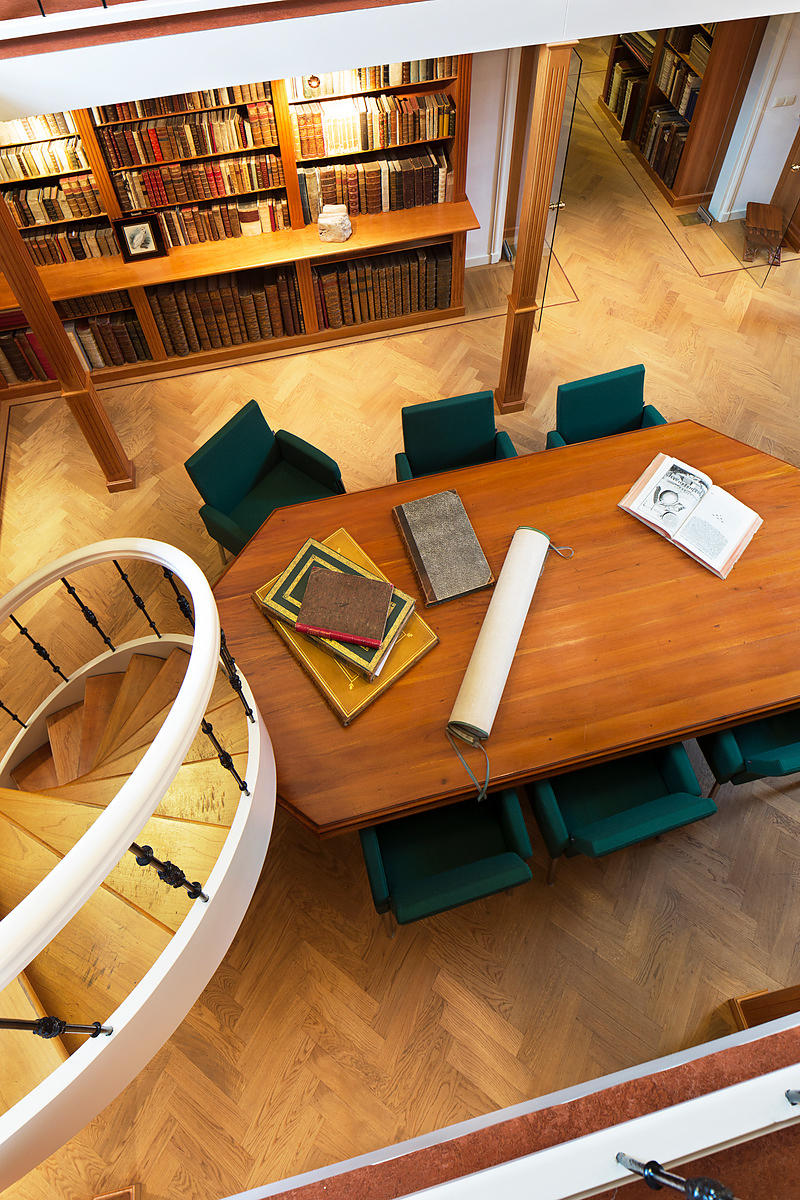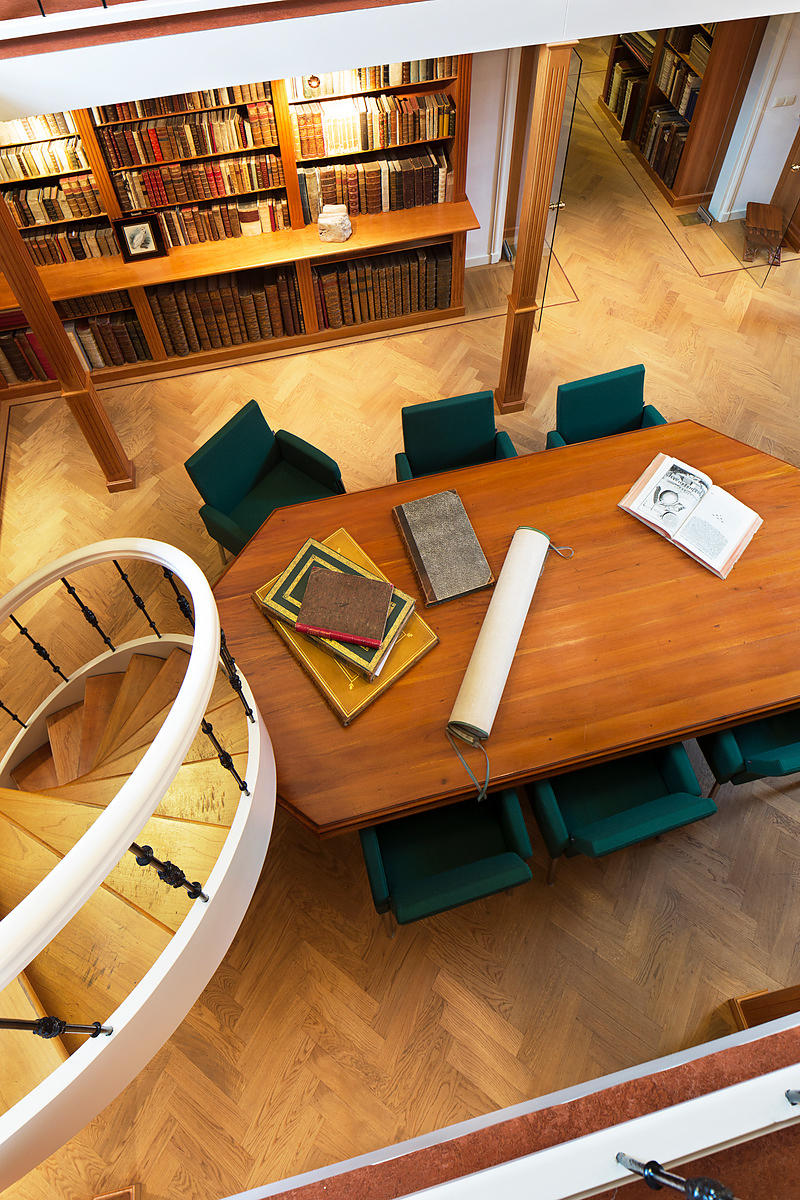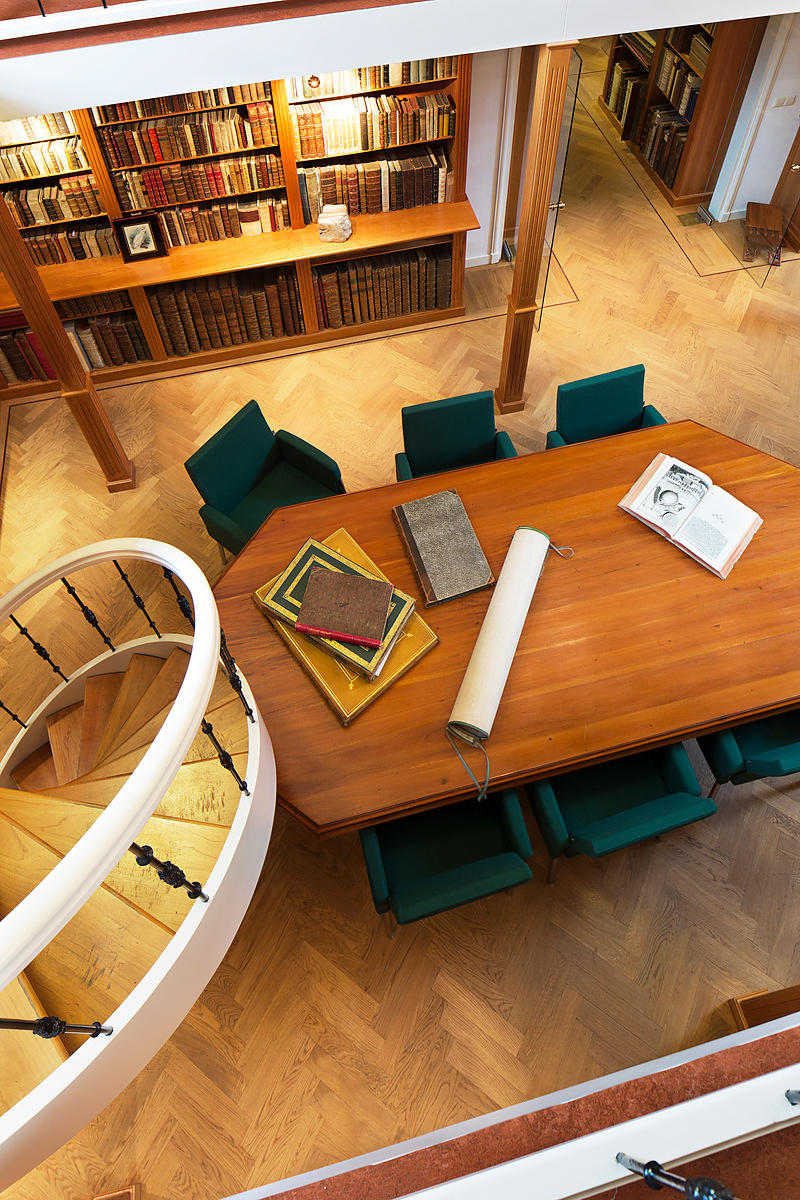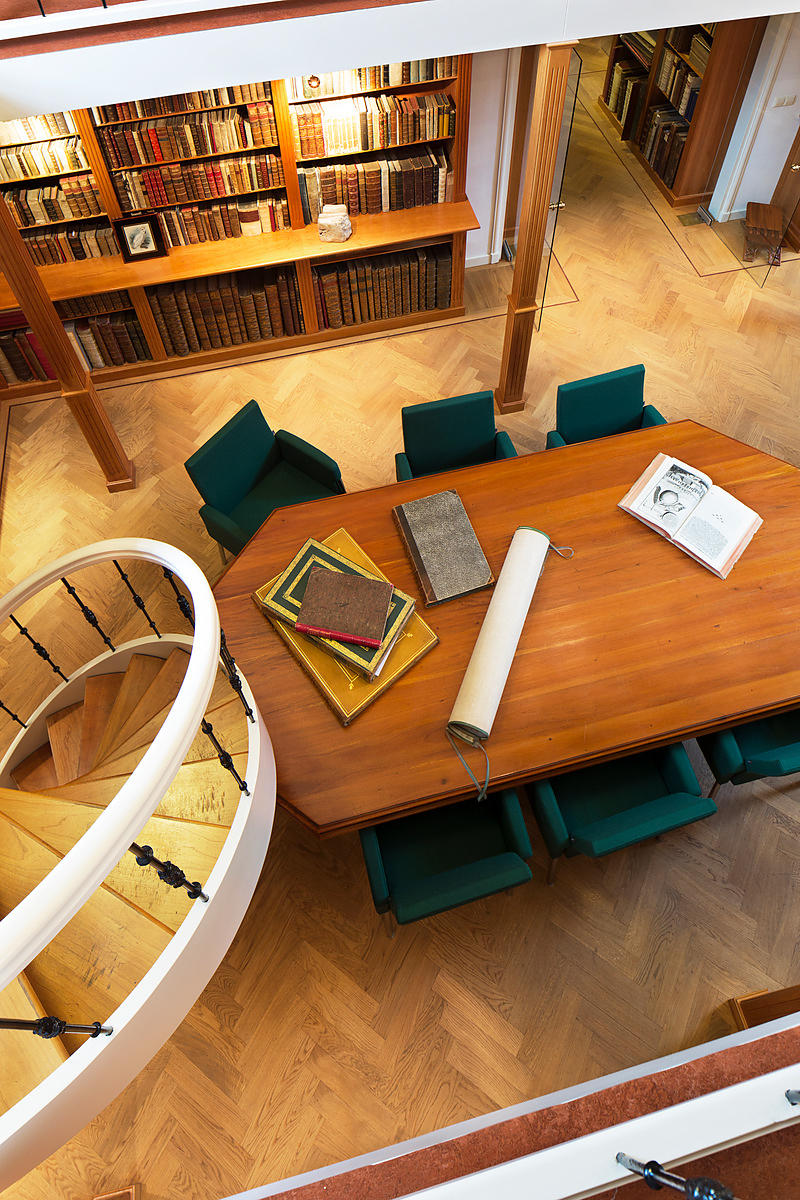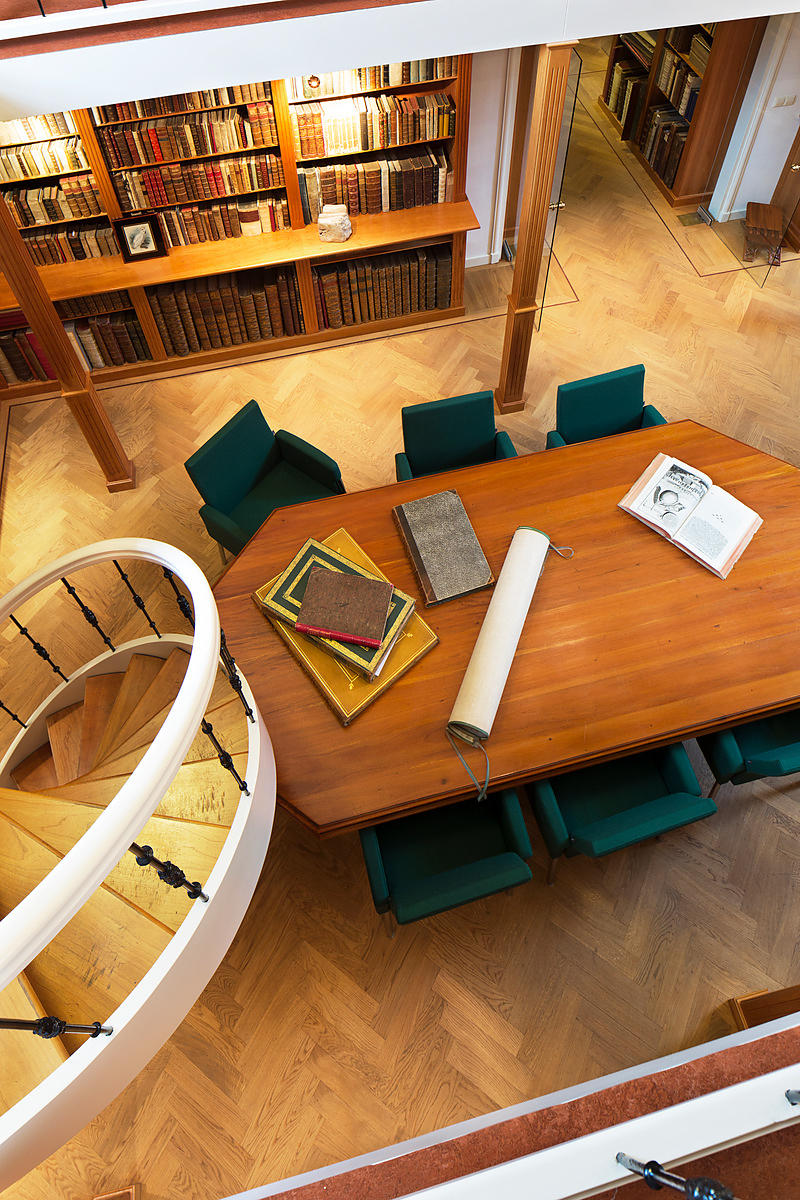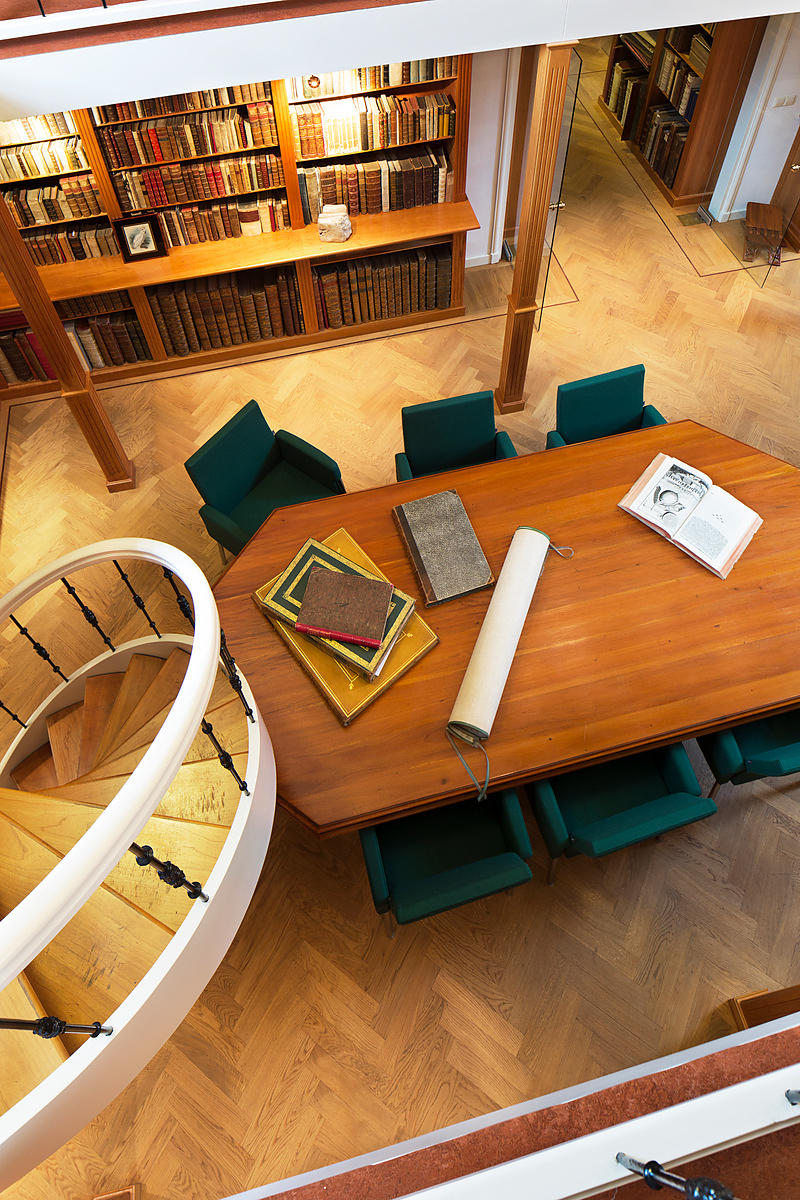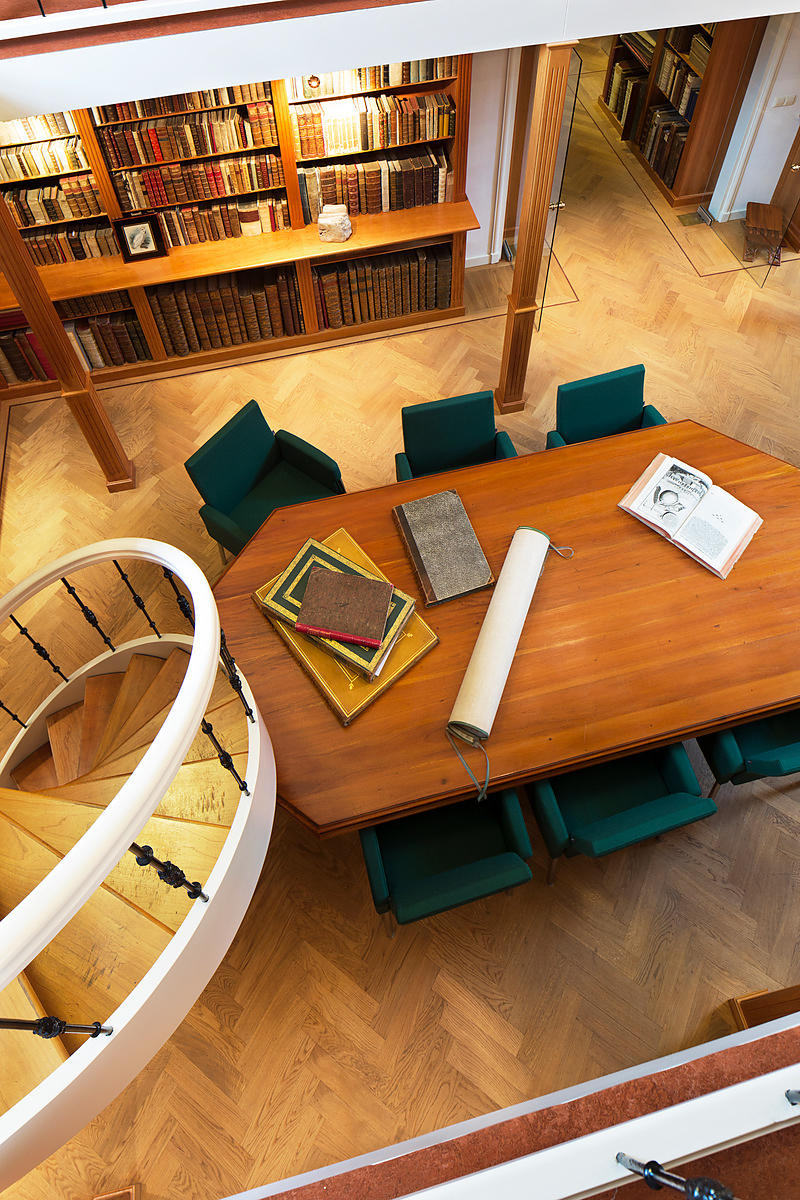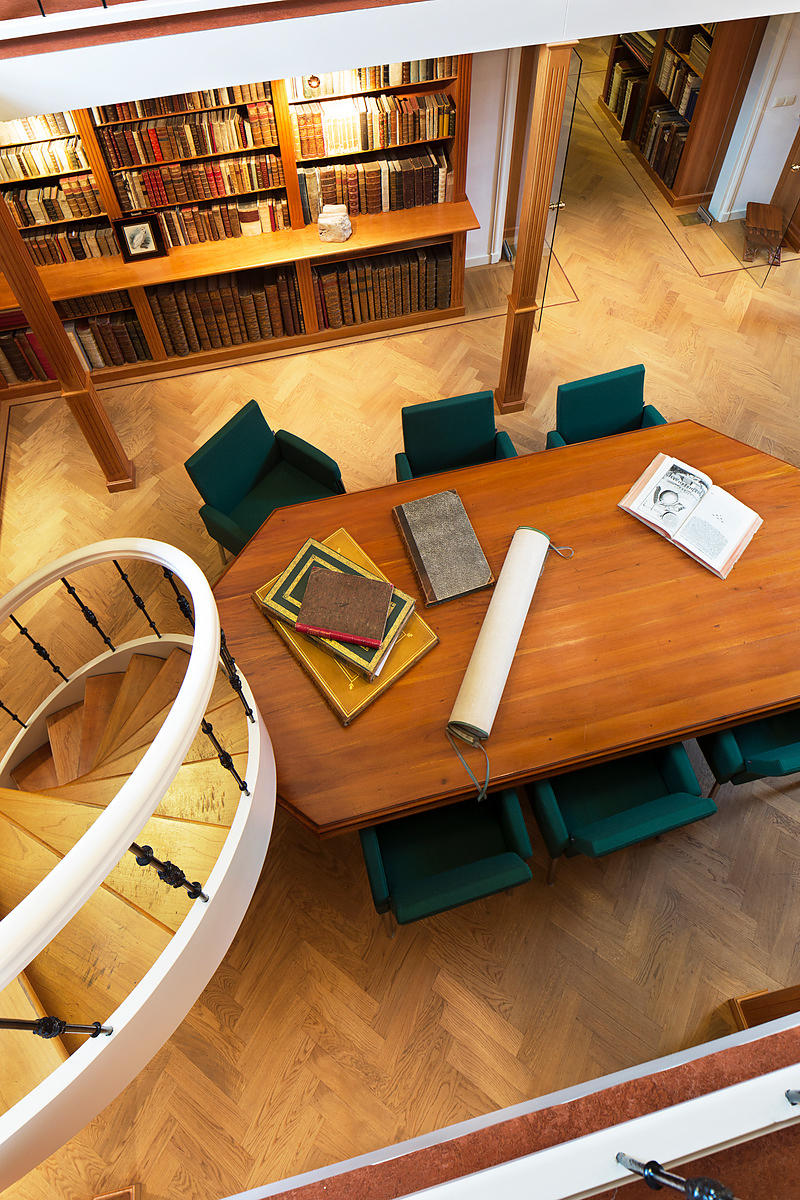 LAIRESSE, Gerard de.
Tafereelen, geschilderd door Gerard de Lairesse, in de Raadkamer van den Hove van Justitie van Holland, Zeeland, en Westvriesland; ... Les tableaux qui se trouvent a la Haye, dans la Chambre du Conseil de Justice de la Cour d'Holande, de Zelande, & de Westvrise.
Amsterdam, printed for Nikolaas Verkolje, 1737. Large folio. With 7 engraved plates illustrating 7 paintings by Larisse at the old provincial Court of Justice in the Binnenhof at The Hague, engraved by Pierre Tamjé and Claude Duflos after drawings by Verkolje. 19th-century half roan, marbled boards.
€ 3,250
First and only edition of a set of plates illustrating seven paintings by Gerard de Lairesse (1640-1711) in the council room of the former Court of Justice of Holland, Zeeland and West Friesland (now called the Lairesse room) in the Binnenhof in The Hague. The Court commissioned the paintings in 1684 and they were completed by 1688. They depict Aeneas carrying his father Anchises, an allegorical figure of Justice and five scenes from ancient Roman history, each representing a different virtue: Pompei (prudence), Scipio (moderation), Horatius Cocles (courage), Scipio again (steadfastness) and Papyrius (clemency). The printed image of each plate measures about 40 x 28 cm. In three cases the painting fills the plate; the other four paintings, being more or less square (about 23 x 23 cm to 29 x 29 cm in the plates), are depicted within the architectural context. Binding used. A very good copy.
Timmer, Gerard Lairesse (1942), p. 83, nr. 26; cf. Snoep, "Gerard Lairesse als plafond-en kamerschilder", in: Bulletin van het Rijksmuseum, Vol. 18 (1970), Nr. 4, pp. 198-209.
Related Subjects: