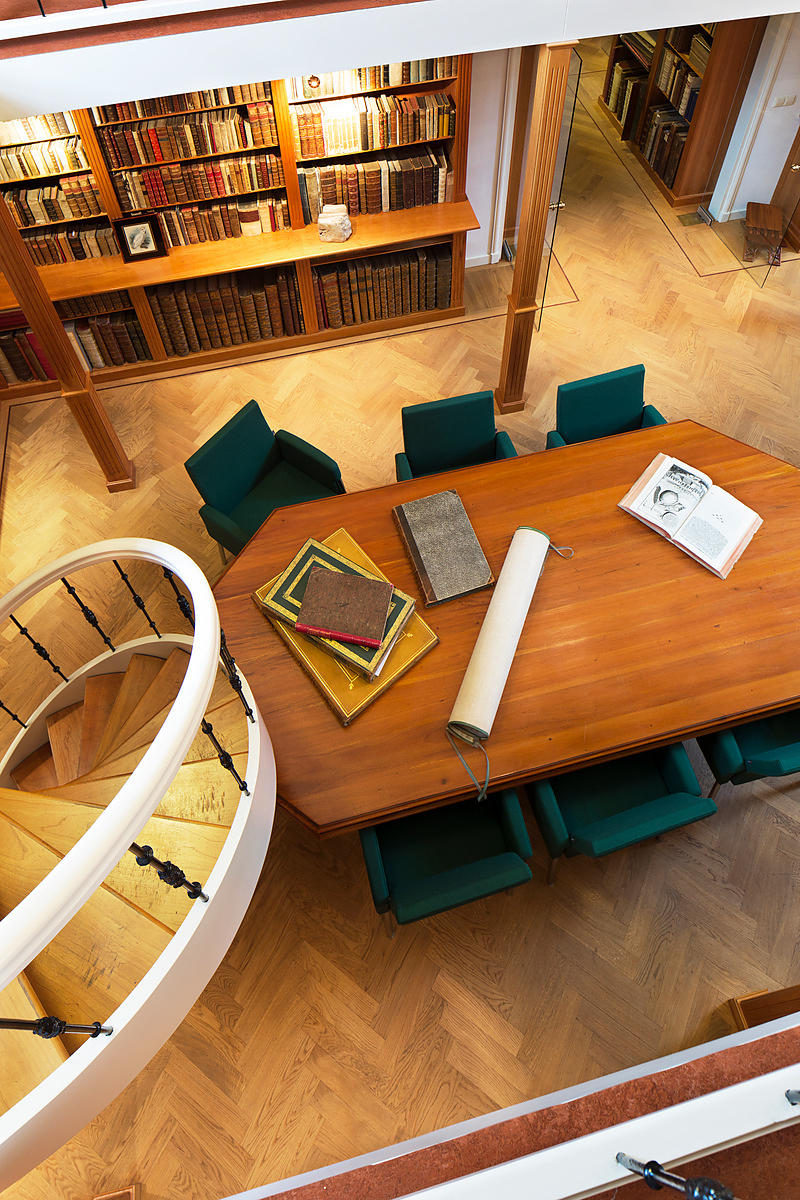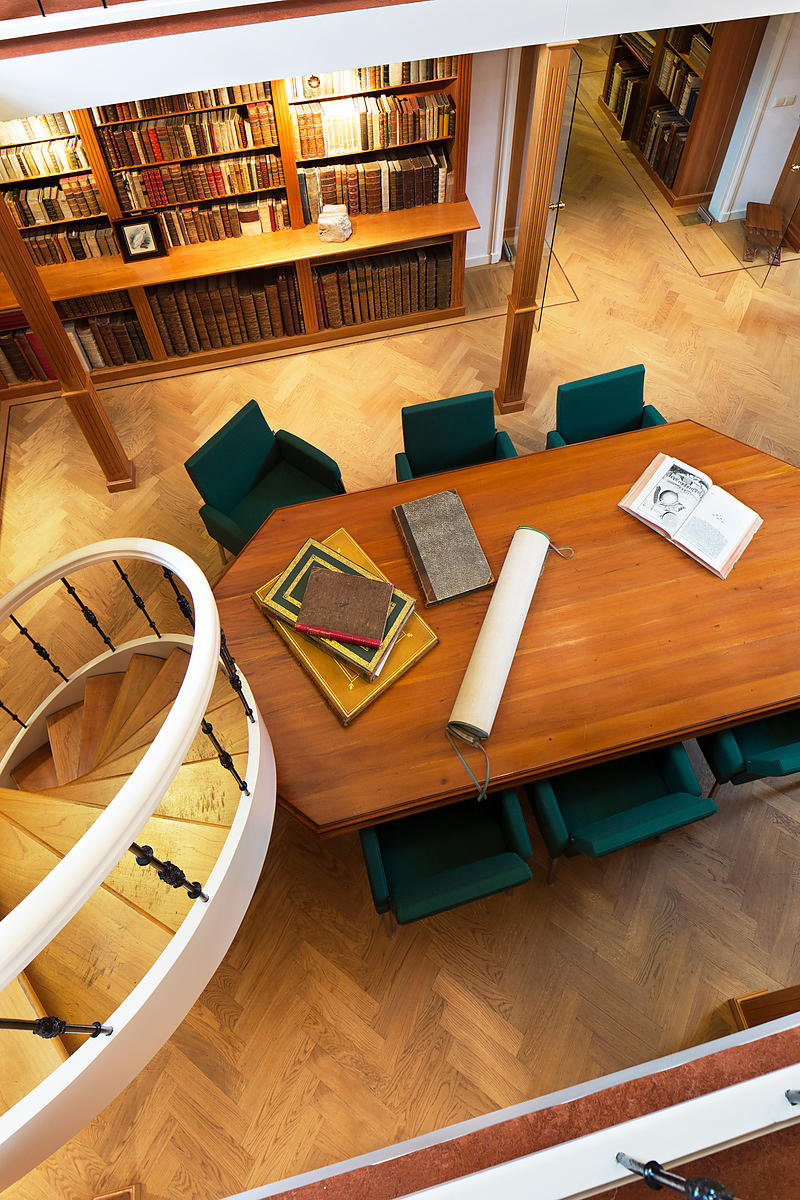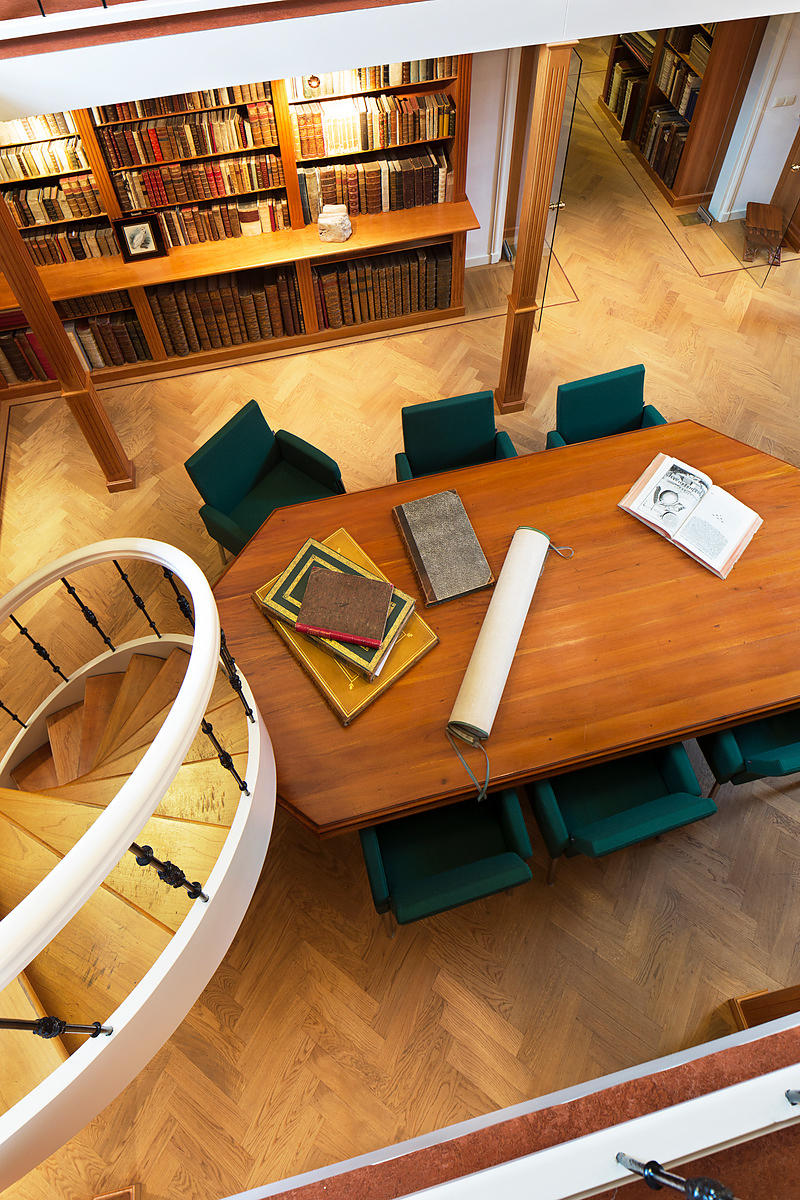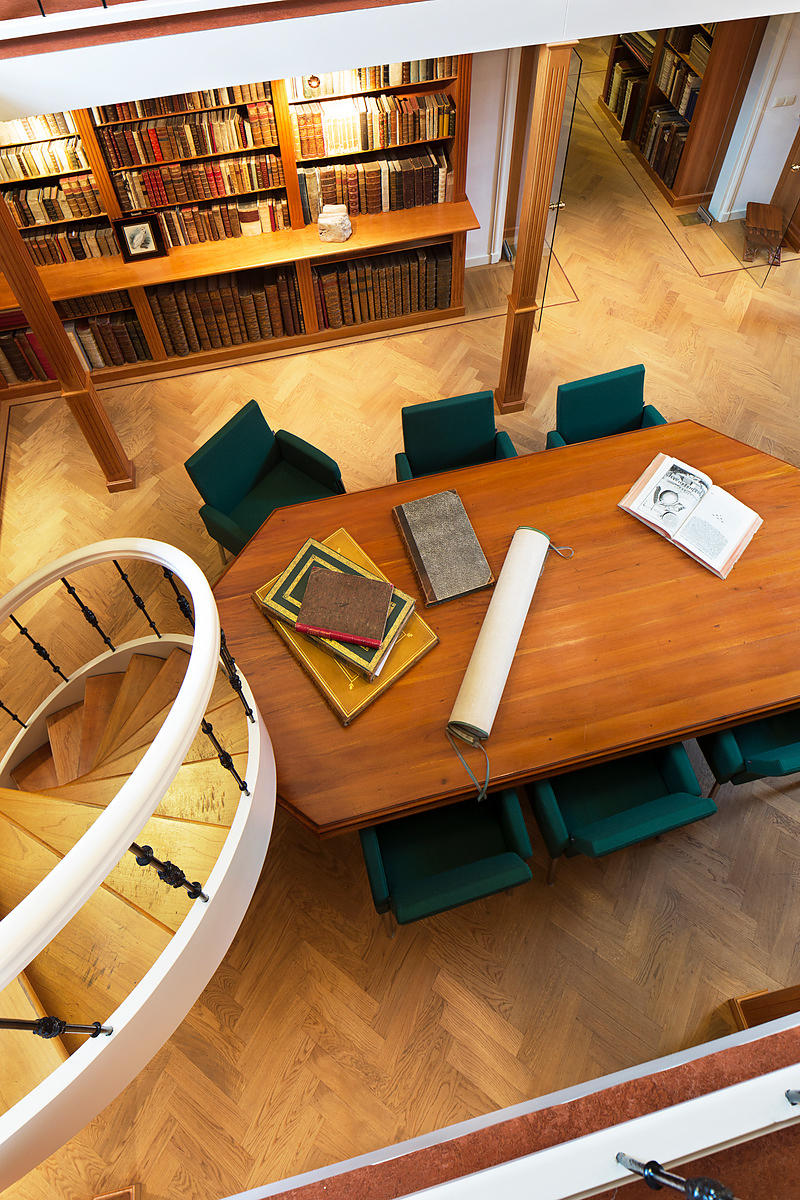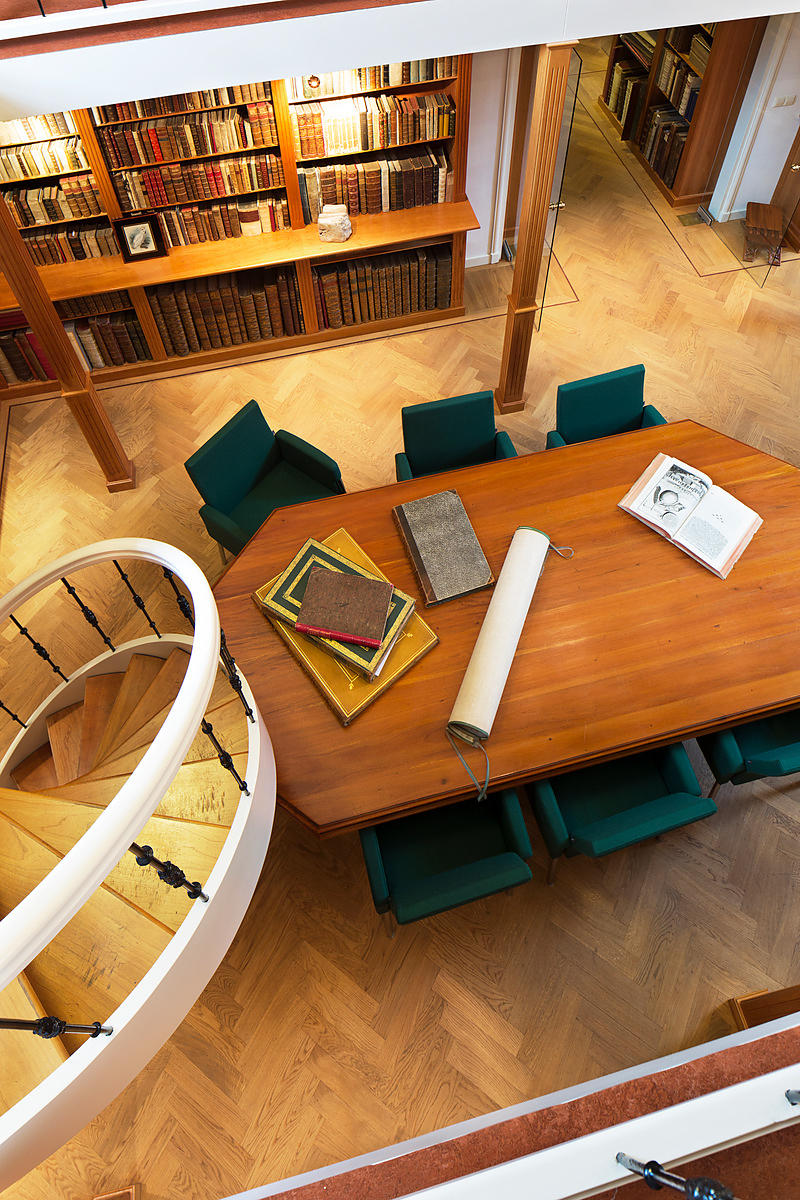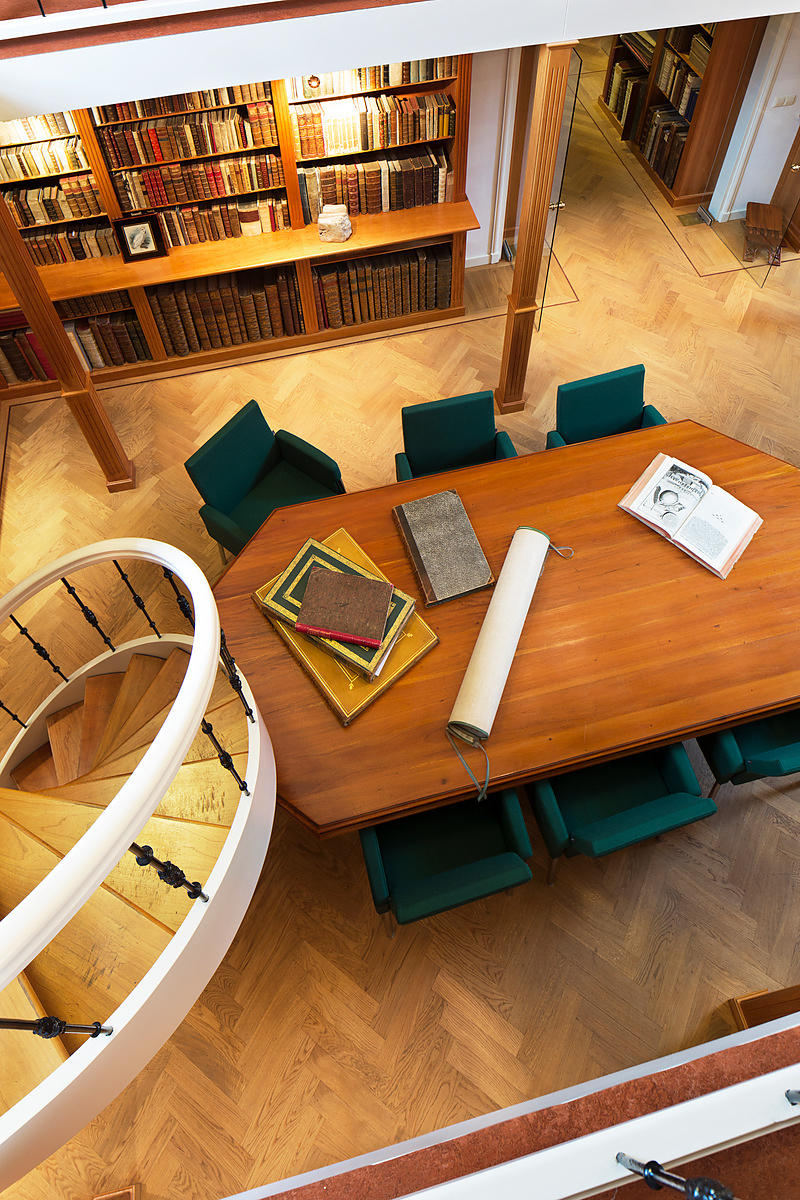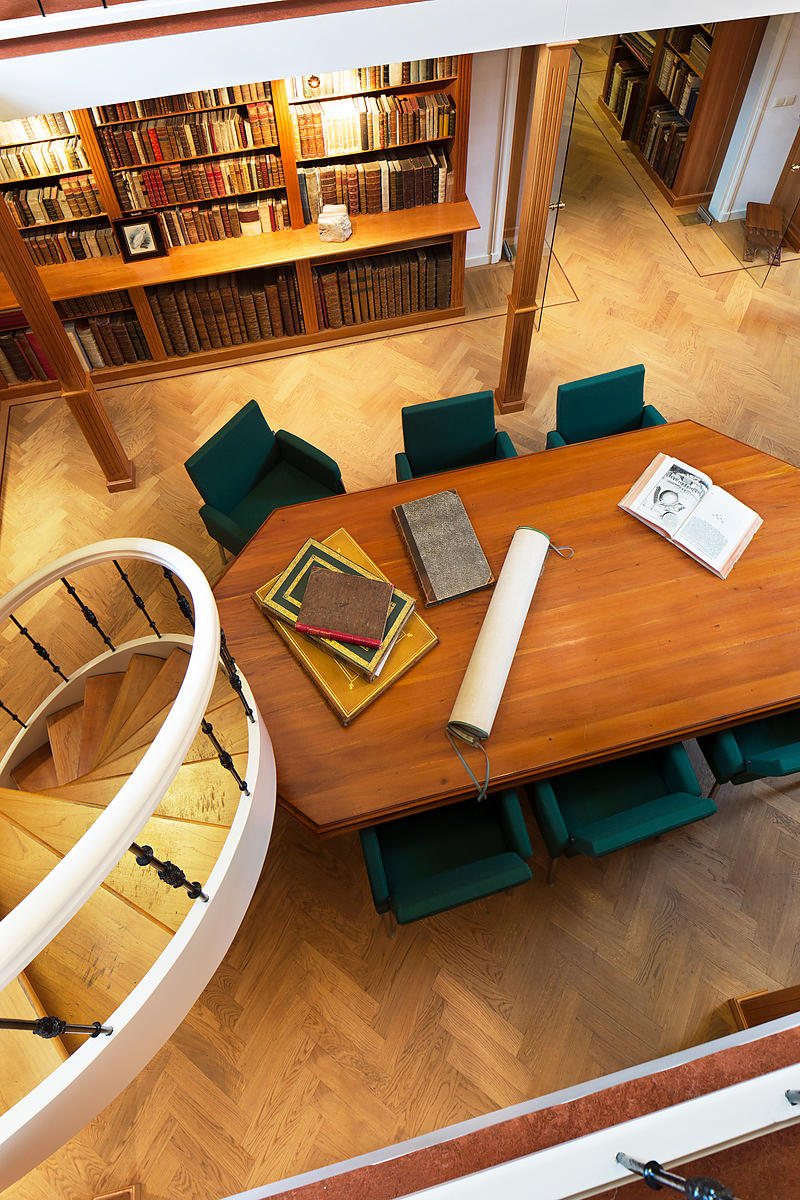 HAEFTEN, Benedictus van.
Regia via crucis.
Antwerp, Balthasar Moretus (Officina Plantiniana), 1635. 8vo (18 x 11.5 x 4 cm). With engraved title-page showing Christ, Saint Teresa of Avila and 2 unidentified men and 38 full-page emblematic engravings. Richly gold-tooled calf (ca. 1665), each board with the arms of (apparently) Abbot Placidus Buechauer (1611-1669) of Kremsmünster, gilt and elaborately gauffered edges.
€ 3,950
First edition (first issue), the only edition in the original Latin, of a lovely devotional emblem book with an engraved title-page and 38 engraved emblems, all on the theme of the holy cross, all engraved by Cornelis Galle the elder (1576-1650), at least the title-page after a drawing by Peter Paul Rubens (1577-1648).
The history of the present copy is unusually interesting and well documented. The first documented owner was Jakob Adalbert Schrenk(1634-1674) best known as a composer of church music. The 1650 inscription on the title-page shows that when he was 15 or 16 he gave it to Gotthard Freyd, then also at Kremsmünster. The book found its way to the Abbot at Kremsmünster, Placidus Buechauer (1611-1669), who had it splendidly bound before his 1669 death.
With water stains at the head of one quire and the half-title speckled with ink(?), but generally in very good condition. The binding shows a few small wormholes, minor cracks or small abrasions and lacks the ties, but is still very good, with the tooling well preserved.
Funck p. 328; Landwehr, Emblem books Low Countries 271; Praz, p. 361; STCV 6843143.
Related Subjects: