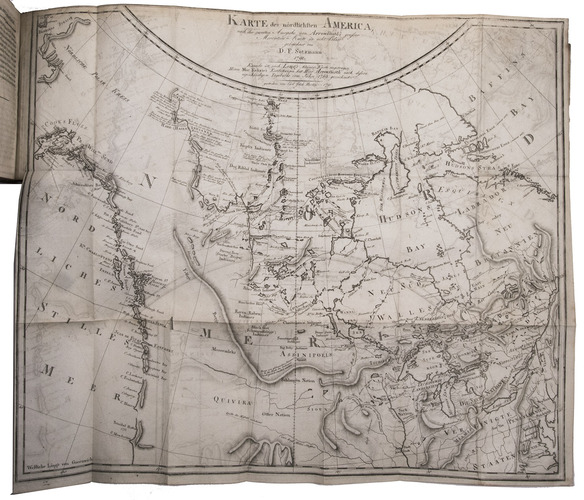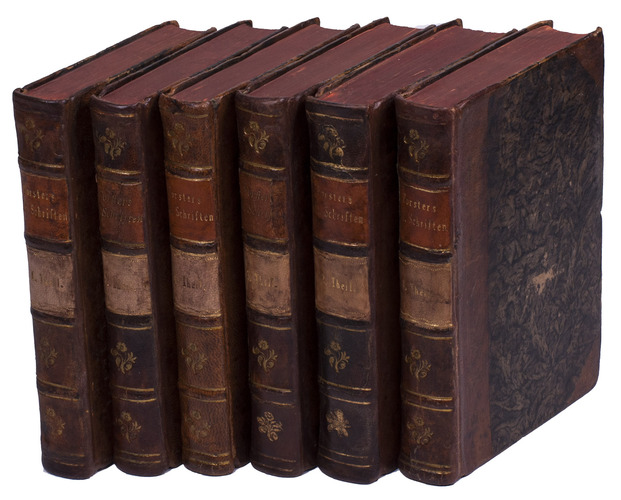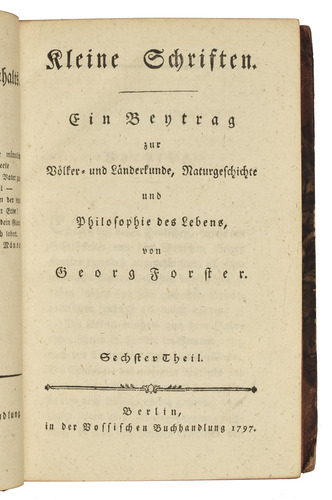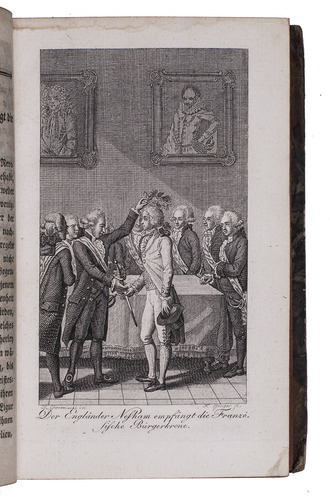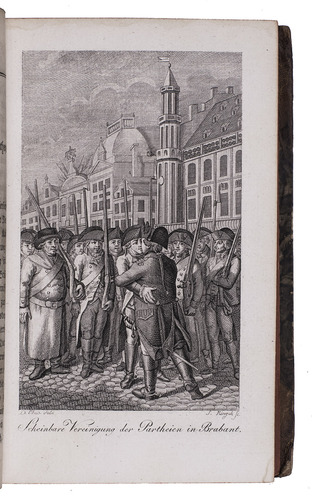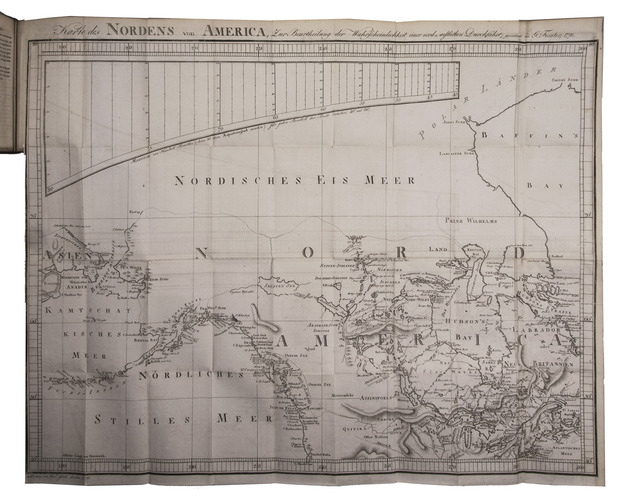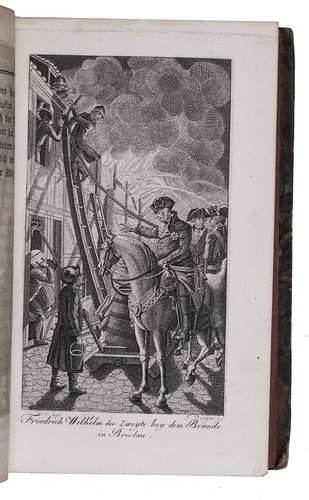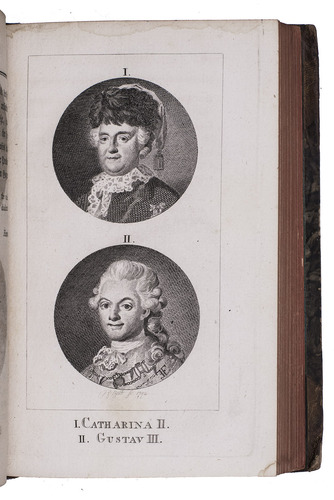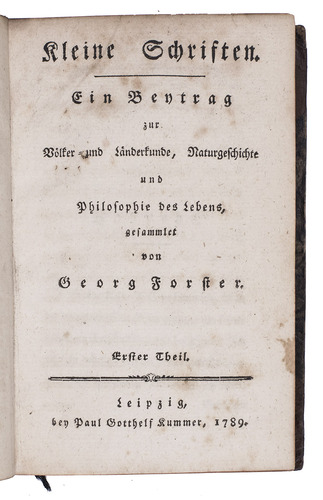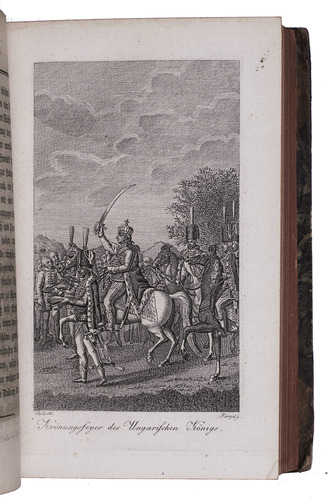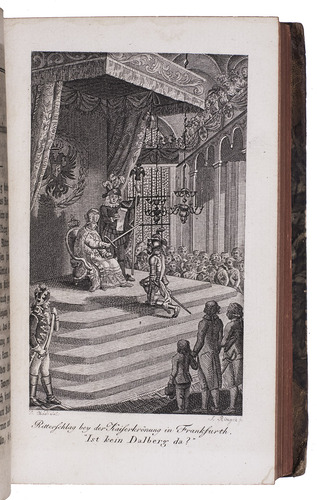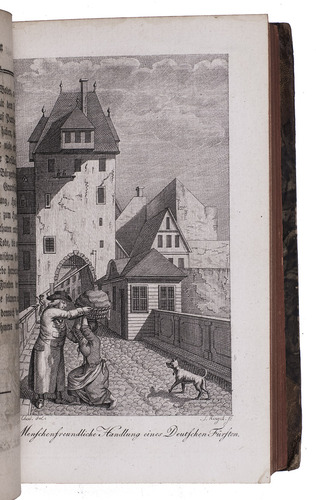 FORSTER, Georg.
Kleine Schriften. Ein Beytrag zur Völker- und Länderkunde, Naturgeschichte und Philosophie des Lebens.
Leipzig, Paul Gotthelf Kummer [volume 1]; Berlin, Vossische Buchhandlung [volumes 2-6], 1789-1797. 6 volumes. 8vo. With 2 folding engraved maps and 20 engraved plates (2 folding). Contemporary half calf, gold-tooled spines. [12], 464; [8], 380; [6], "362" [=378]; [8], 407; [8], 435, [3]; [8], 418 pp.
€ 5,000
First edition of the collected miscellaneous writings of Georg Forster (1754-1794), parts previously published elsewhere, parts published here for the first time. Forster's fame was instantly established when he published an impressive account of James Cook's second voyage around the world in 1778-1780 and the first volume of the present set opens with a long essay entitled "Cook, der Entdecker" (Cook, the discoverer).
Forster began the work, but after his death in 1794 L.F. Huber continued it. They deal with a variety of subjects, including Cook, New Holland, Tahiti, the breadfruit tree (with two folding illustrations), fur trade along the northwest coast of America, a description of North America, natural history (among other things Forster's oration in Vilnius and the preface to his dissertation), pygmies, Madagascar, Mindanao, etc. On the folding map of North America in volume 2, Forster suggested a possible route for a northwest passage. The folding map in volume 3 is drawn by D.F. Sotzman after a map of North America by Arrowsmith. Volume 6 contains Forster's political and historical works.
With the half-title to volume 1 bound after the preliminaries, some spots and a small stain on the title-page of volume 1 and the spines subtly restored, otherwise a very good set. Du Rietz 447; Forbes 165; O'Reilly-Reitman 399, 461, 513, 2466.
Related Subjects: