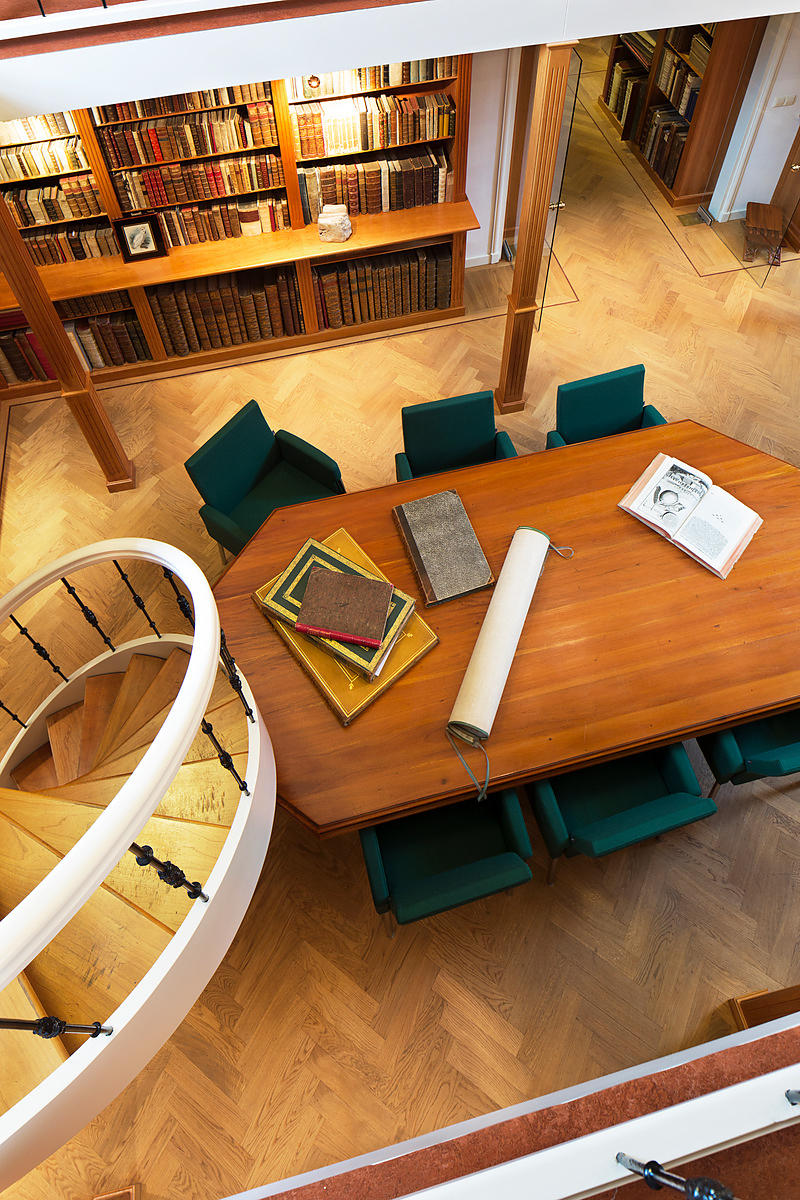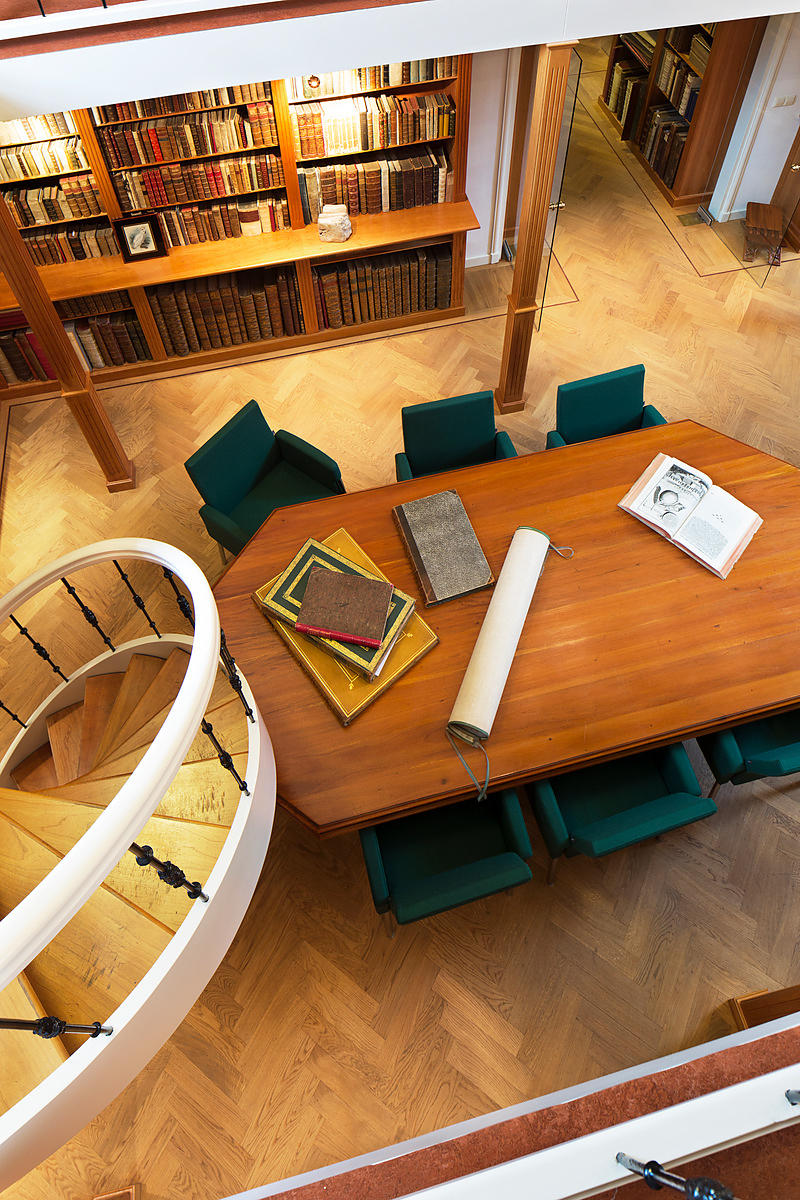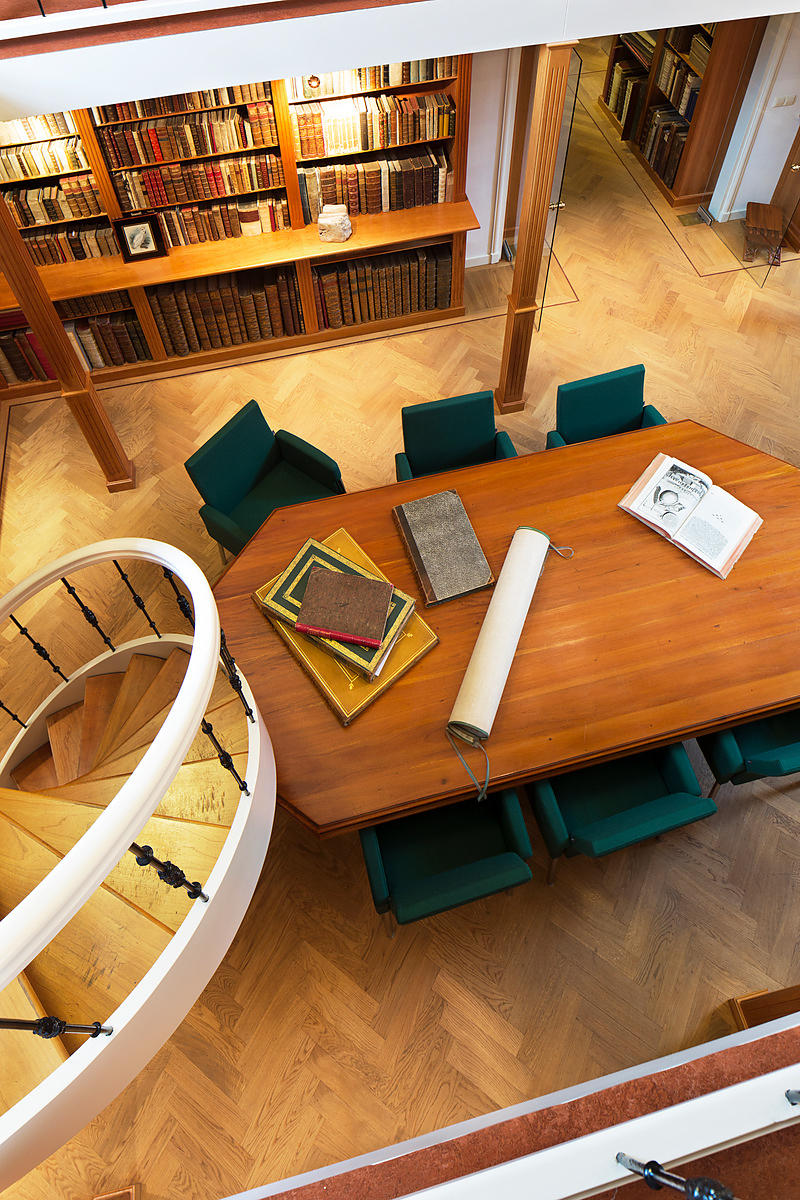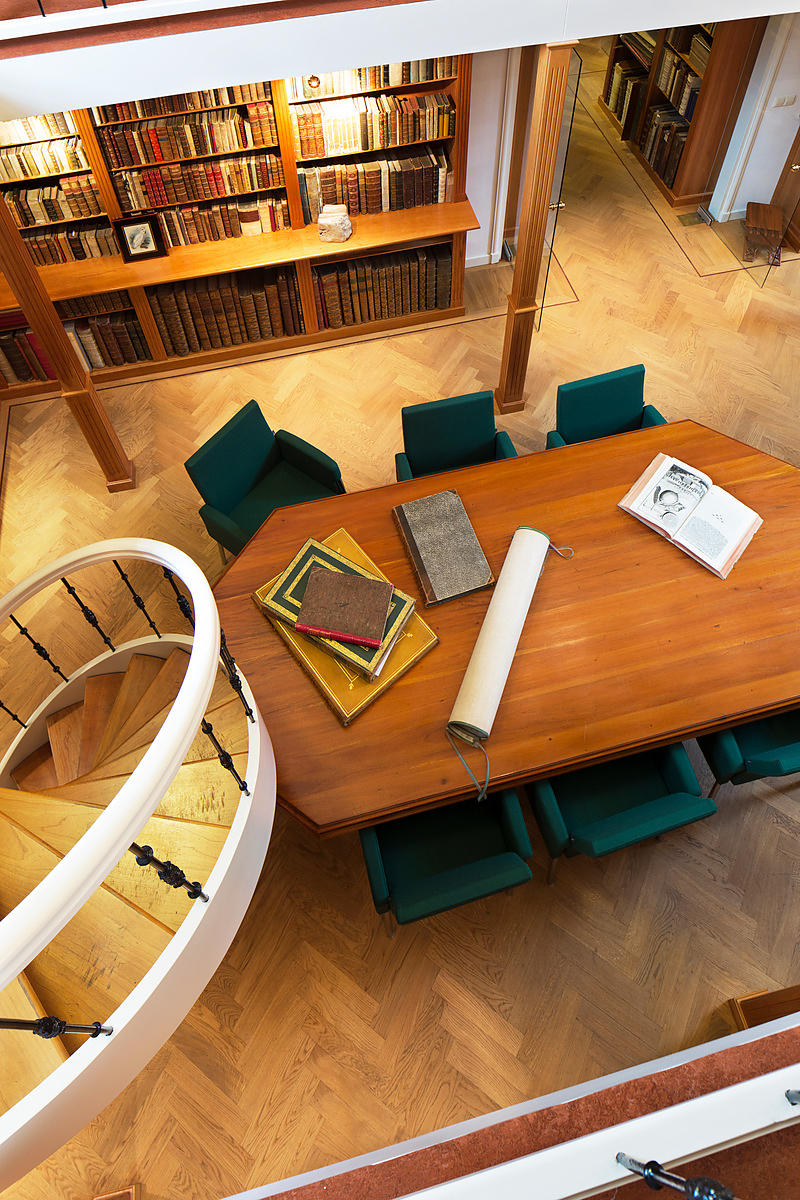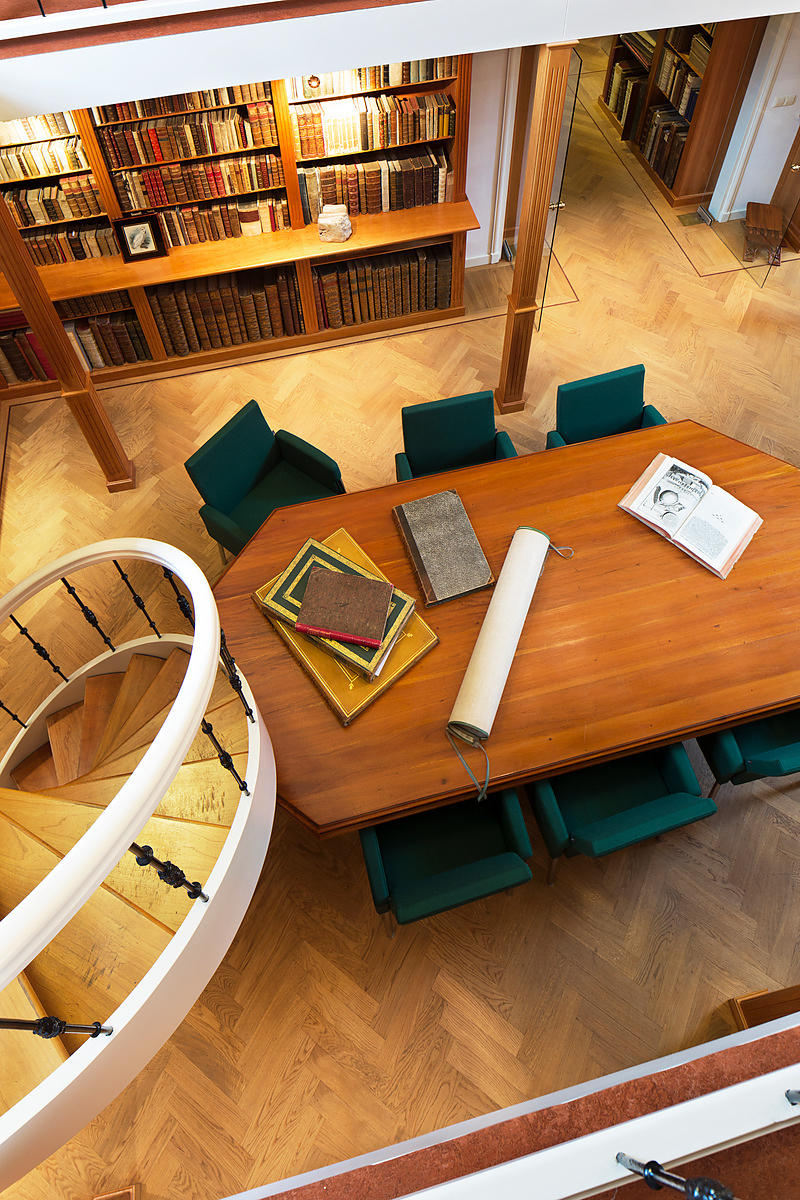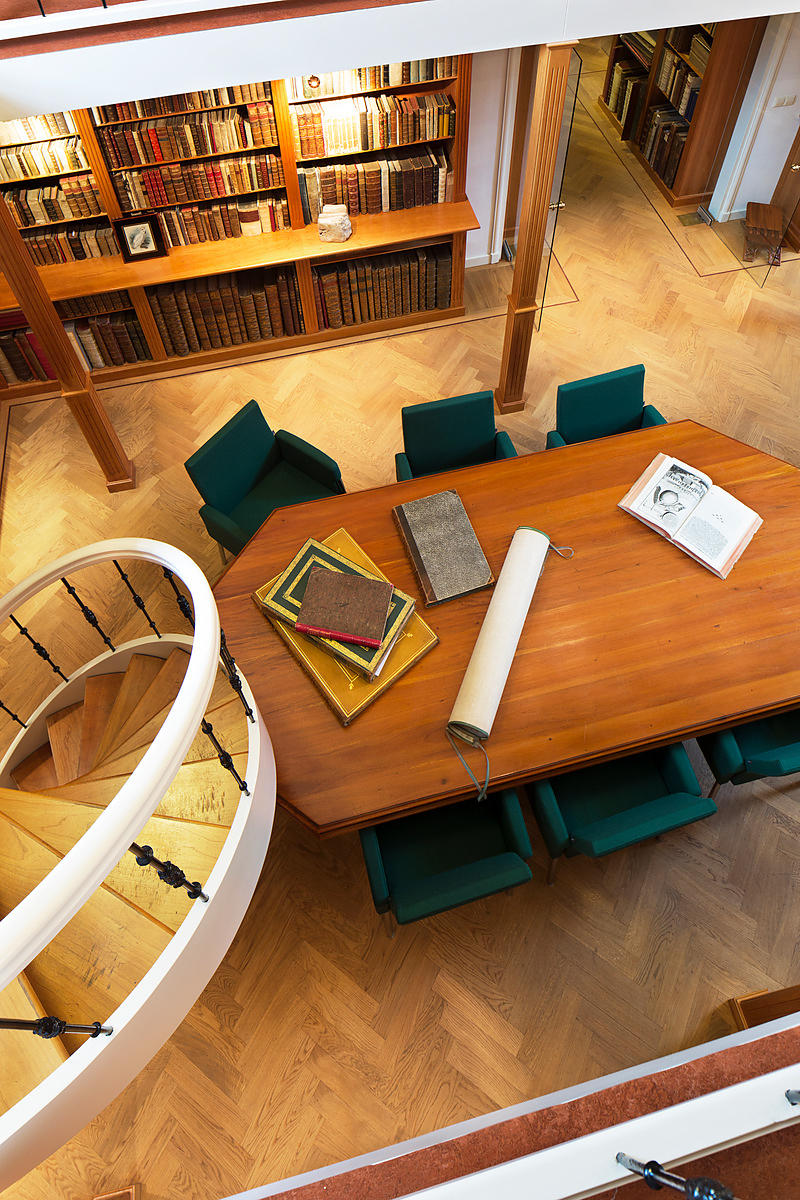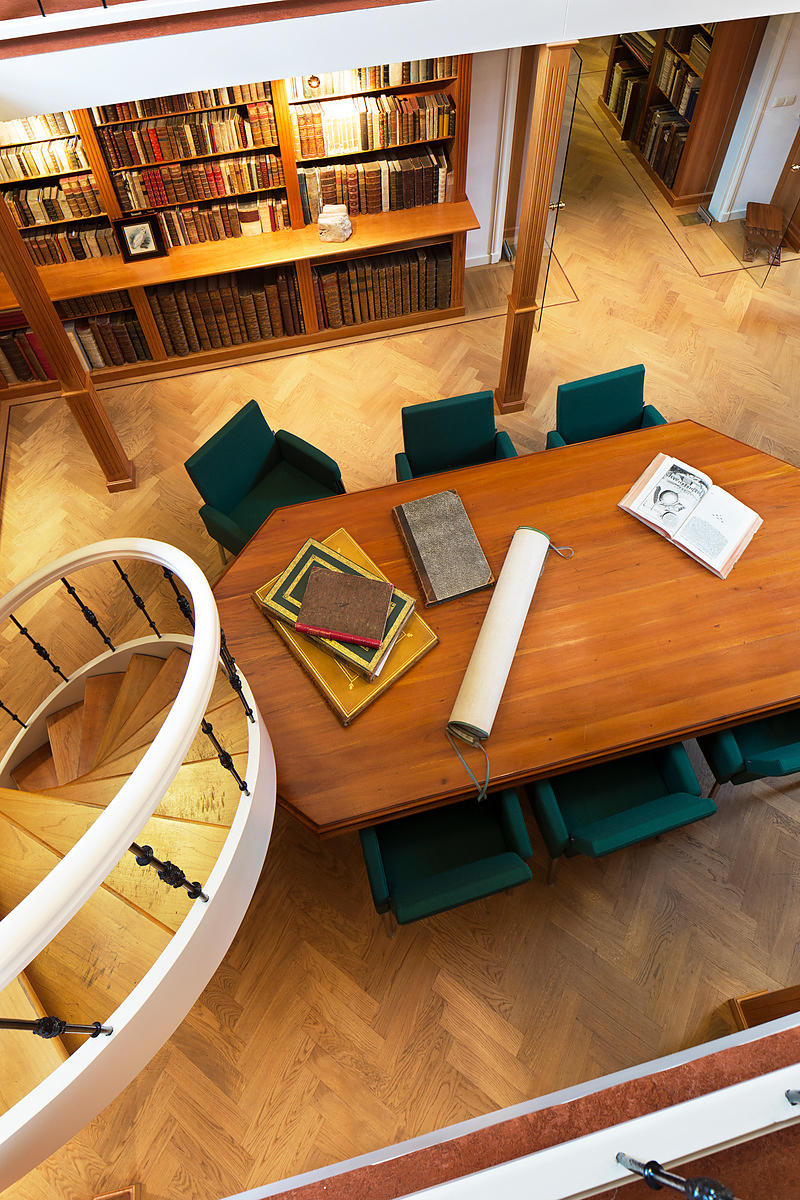 ERASMUS, Desiderius.
De duplici copia verborum ac rerum commentarii duo. (Colophon: Mainz, Johannes Schoeffer, August 1521). With title in woodcut architectural border; 6 large, beautiful woodcut initials. With 1 initial coloured by hand.With: (2) ERASMUS, Desiderius. Parabolae sive similia.(Colophon: Basle, Johannes Froben, July 1521). With title in an elaborate woodcut border, first page of the dedicatory letter by Erasmus to Petrus Aegidius on back of title-page with a border made of woodcut strips, Froben's large woodcut device on the last page, and 2 decorative woodcut initials. 2 works in 1 volume. 8vo. German contemporary richly blind-tooled calf, in a panel design. The central panel on each board is filled with dozens of impressions of 3 floral stamps, 1 on the front board and 2 on the back.
€ 12,000
Ad 1: Good, scholarly edition of Erasmus's famous guide to writing and speaking style in Latin, designed to provide the student of Latin with a wide range of words and expressions. Ad 2: A collection of similes, or comparisons, composed along the same lines and with the same intentions as those that had brought Erasmus much success in his Adagia. In a sense the Parabolae are an addition to and continuation of the Adagia. With some contemporary annotations. In very good condition, with only a few minor marginal smudges or chips. Binding lacking fastenings, and with damage to the spine and edges, but still in good condition, with most of the tooling very clear.
Ad 1:VD 16, E 2656; Allen I, 260; II, 305, 311; Vander Haeghen, Bibl. Erasm., p. 66; Reuck, Bibl. Erasm. Bruxel., 135 ad 2: VD 16, E 3246 (2 copies); Vander Haeghen, Bibl. Erasm., p. 138; for the binding: cf. K. von Rabenau, Deutsche Einbände der Renaissance von Jakob Krause (Berlin 1994), 7 & 8 (similar bindings using stamps with the same motifs).
Related Subjects: