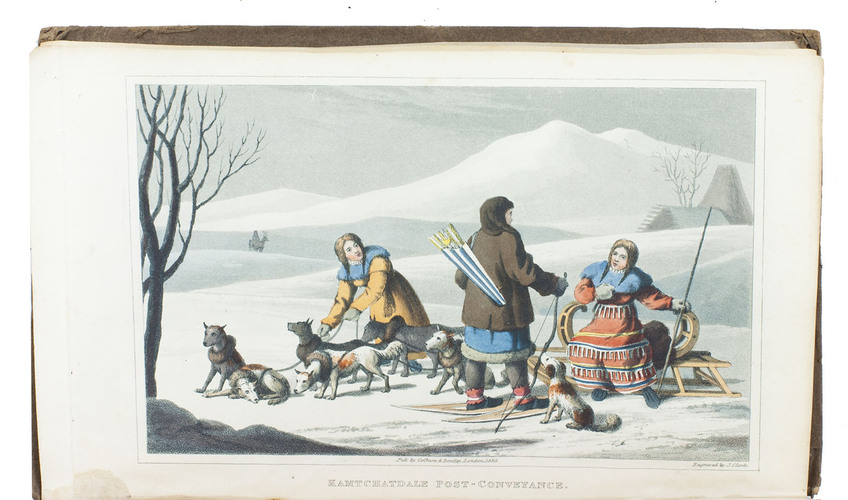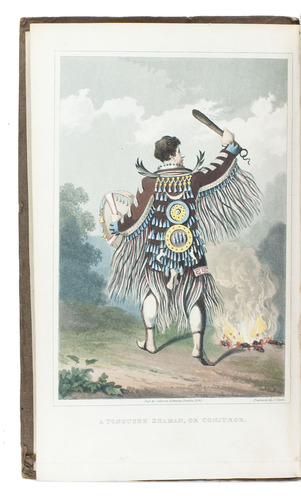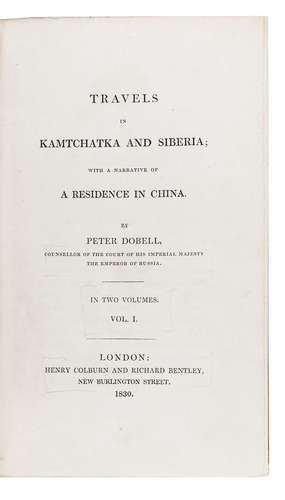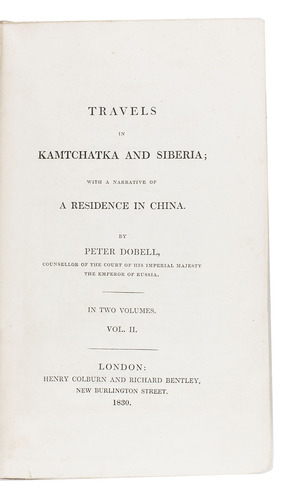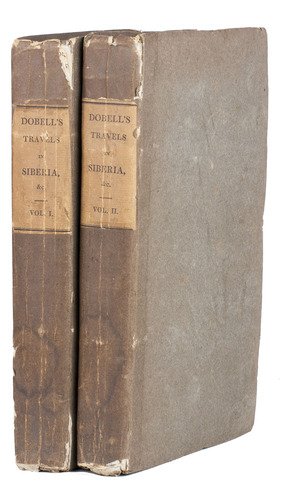 DOBELL, Peter.
Travels in Kamtchatka and Siberia; with a narrative of a residence in China.
London, Henry Colburn and Richard Bentley (back of title-page: J.B. Nichols and son), 1830. 2 volumes. 12mo. With two hand-coloured aquatint frontispieces by J. Clarck. Contemporary boards. IX, [1 blank], 351, [1]; X, 341, [1 blank], [2] pp.
€ 2,250
First edition of a travel account by the Irish-born adventurer in Russian service, Peter Dobell (1772-1852). "Dobell arrived in Kamtchatka by sea in 1812, ... This journal records his personal observations of the manners, customs, population, religion, and resources during his fifteen years of traveling in China and Siberia. Much of his time, approximately seven years, he operated as a trader based in China; the second half of volume two describes his experiences and residence there (which had begun in 1798). Dobell indicates that his observations concentrate on the "wonderful works of nature" in order that the reader may learn "how rich and interesting a region is Siberia, heretofore only represented to the imagination in the most gloomy and unattractive colors". The two excellent frontispieces illustrate this Siberian life, French and Russian translations followed this English edition" (Hill).
Spines chipped, otherwise in very good condition and wholly untrimmed. Abbey, Travel 352; Cat. Russica 645; Georg Fischer lib. 157; Hill 484.
Related Subjects: