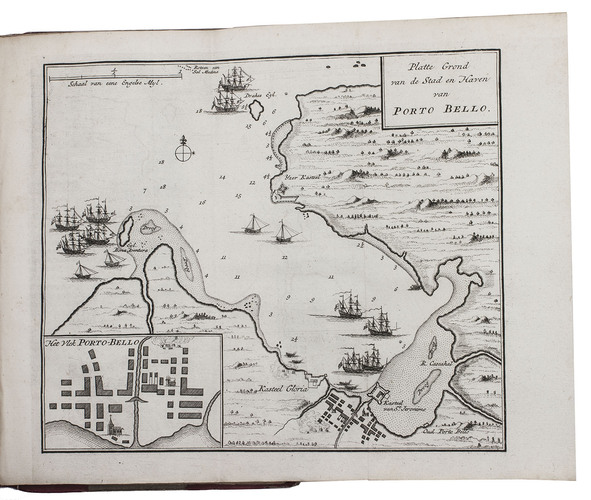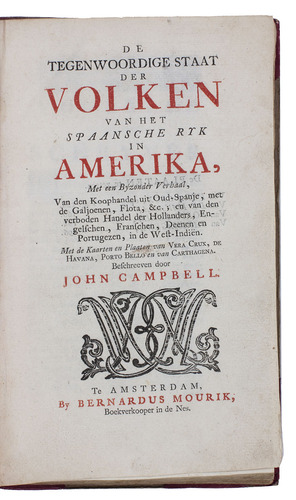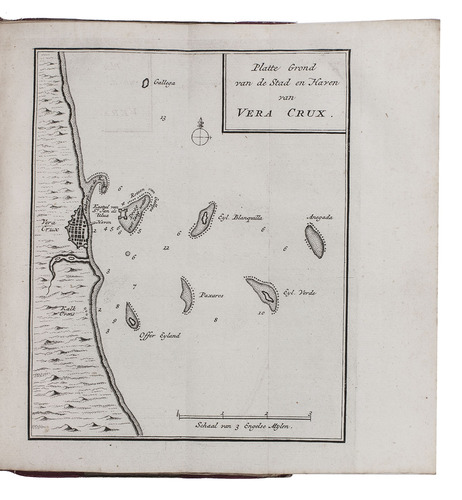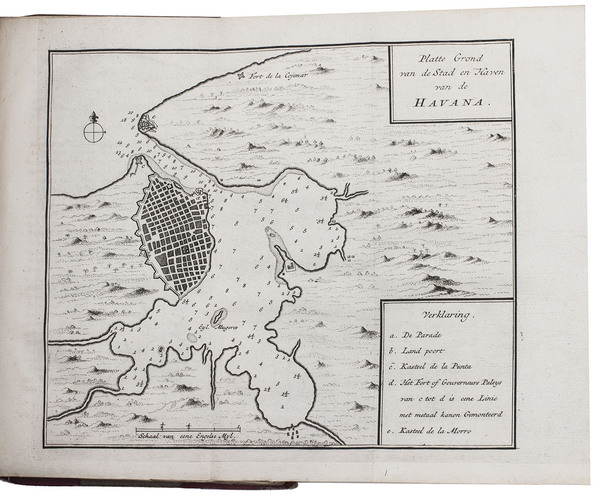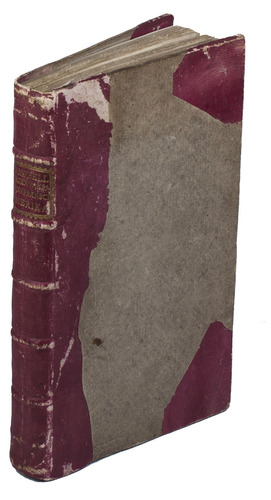 CAMPBELL, John.
De tegenwoordige staat der volken van het Spaansche ryk in Amerika, met een byzonder verhaal, van den koophandel uit Oud-Spanje, met de galjoenen, flota, &c.; en van den verboden handel der Hollanders, Engelschen, Franschen, Deenen en Portugezen, in de West-Indiën.
Amsterdam, Bernardus Mourik, [ca. 1745 or ca. 1748]. 8vo. With 4 folding engraved maps, showing the city and harbours of Veracruz, Havana, Portobelo and Cartagena. Contemporary red half sheepskin (roan). [8], 328 pp.
€ 1,200
Rare second issue of the first and only edition of a Dutch translation of A concise history of the Spanish America (1741), by the prolific Scottish author John Campbell (1708-1775). The work is divided into 4 parts, the first on the discovery of America, the second on the Spanish settlement in North America, the third a description of South America, and the fourth on the trade with America. The second and third part contain chapters on Buenos Aires, California, Charcas, Chile, Cuba, Florida, Guatemala, Lima, Mexico, Puerto Rico, Panama, Tucuman Province and Quito.
"Grub Street provided some indifferent manuals, of which the most informative - despite its author's capacity, if Boswell is to be believed, for drinking thirteen bottles of port at a sitting - was A concise history of the Spanish America, published by Dr. John Campbell in 1741" (Hanke).
It contains 4 maps, not included in the original English editions.
With modern bookplate on pastedown and an earlier owner's name covered with opaque white. The sides of the binding were apparently never covered with paper, leaving the roughly cut ends of the sheepskin clearly visible. Binding slightly rubbed, lacking back endpapers and front flyleaf; title-page loosening. Internally in very good condition. Alden & Landis 745/34; Sabin 10234; STCN (1 copy, incomplete); WorldCat (5 copies, incl. same incomplete copy); cf. Hanke, History of Latin American Civilization (1967), p. 529.
Related Subjects: