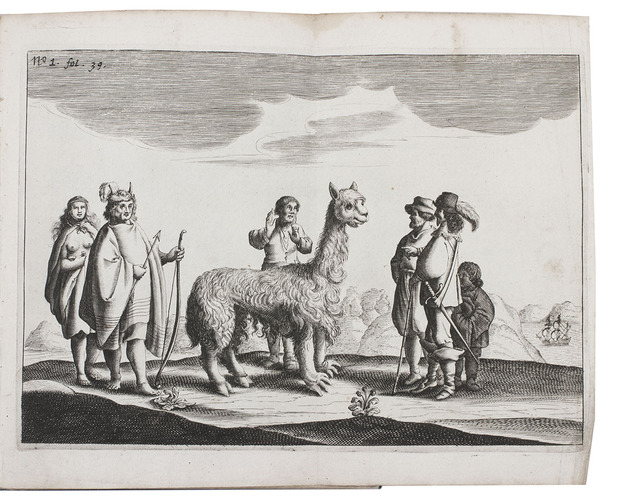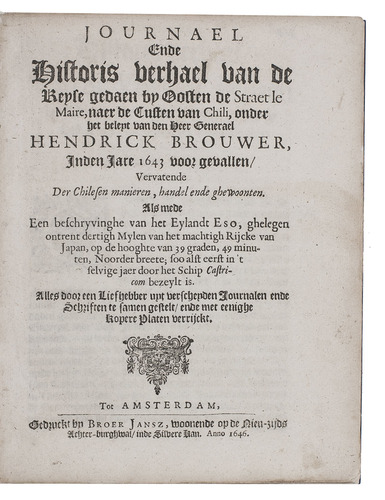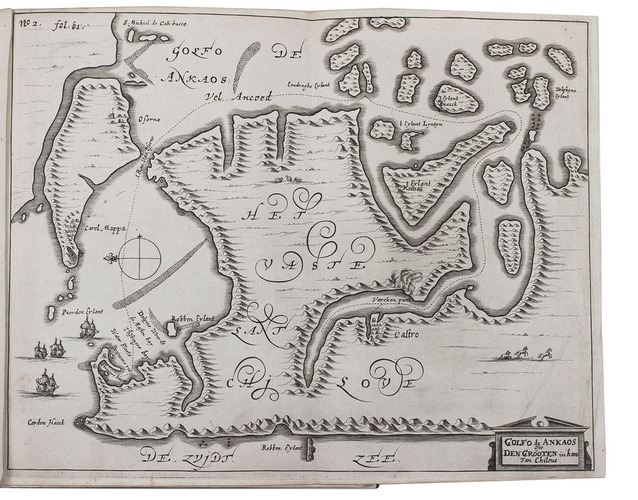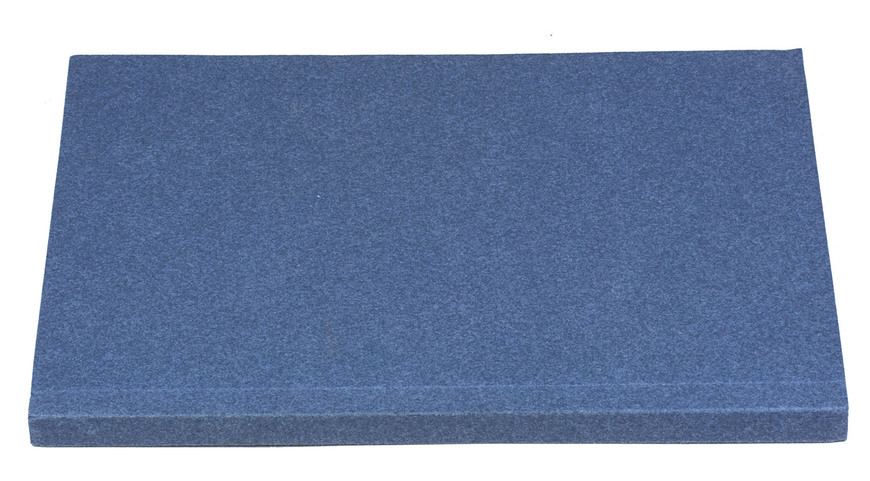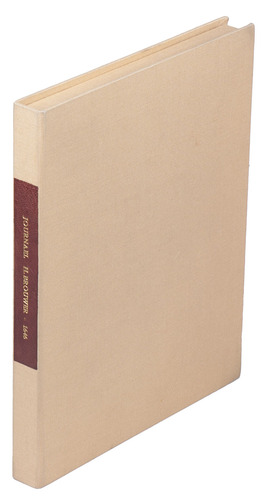 BROUWER, Hendrik.
Journael ende historis verhael van de reyse gedaen by oosten de Straet Le Maire, naer de custen van Chili ... inden jare 1643 voor gevallen.
Including: [VRIES, Maerten Gerritsz.]. Als mede een beschryvinghe van het eylandt Eso, ghelegen ontrent dertigh mylen van het machtigh Rijcke van Japan ... soo als eerst in 't selvige jaer door het schip Castricum bezeylt is.
Amsterdam, Broer Jansz., 1646. 4to. With 2 folding engraved maps and a folding engraved plate. Modern wrappers, in cloth clamshell box. 104 pp.
€ 28,000
First edition of the account of the charting voyage by Maerten Gerritsz. Vries (1589-1646) to the north of Japan, together with the popular account of a Dutch West India Company voyage to Chile under Hendrik Brouwer (1581-1643). Brouwer, one of the directors of the Dutch West India Company, acted as the commander of a fleet of six ships, specially sent to the western coast of South America to activate the trade between the Dutch and the natives. During this voyage, which resulted in the first place in a better knowledge of that coast, Brouwer died at Chiloe and was buried at Valdivia in August 1643. Appended to that journal is the very important account of a charting voyage to Japan. That same year (1643) Maerten Gerritsz. Vries, got "instructions from Governor Van Diemen ... to examine the countries to the north of Japan and to assess their economic and trading potential, particularly with regard to mineral wealth" (Howgego). He visited Hokkaido (Yezo) and Sakhalin, discovered the islands Iturup and Urup and gave his name to the strait between those islands. La Pérouse considered him one of the most eminent seafarers of his time.
A couple of leaves slightly browned and a few occasional spots and smudges, otherwise a very good copy. Cordier, Japonica, cols. 354-355; Howgego, to 1800, B169, V63; Landwehr & V.d. Krogt, VOC 372; Muller, America 358 ("of the highest interest"); Sabin 8427; STCN (7 copies).
Related Subjects: