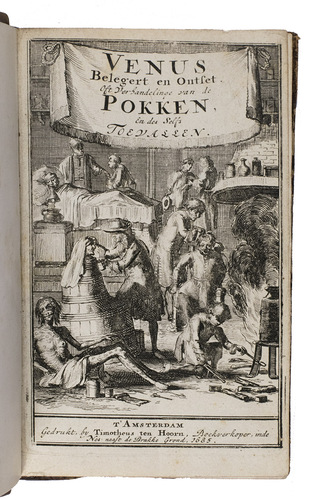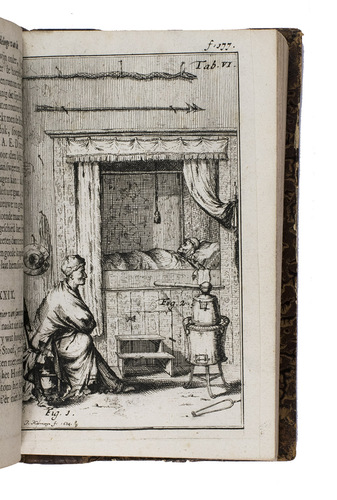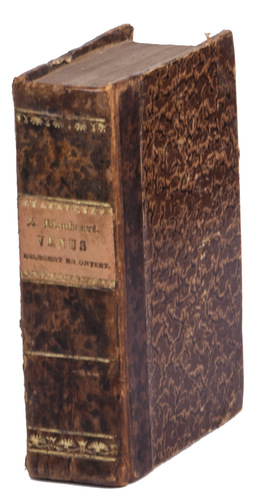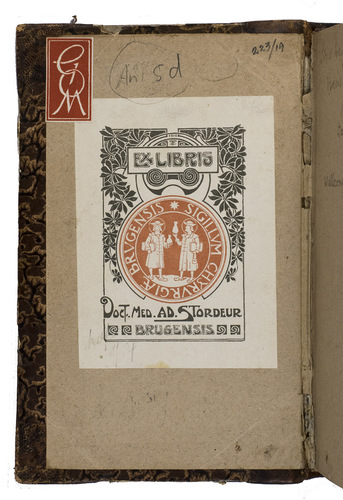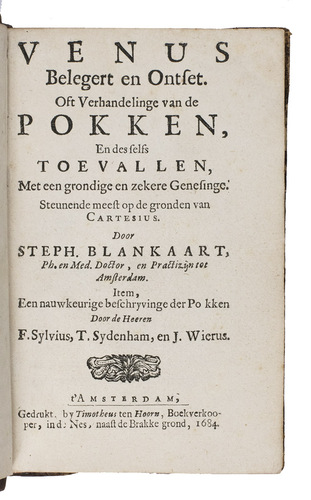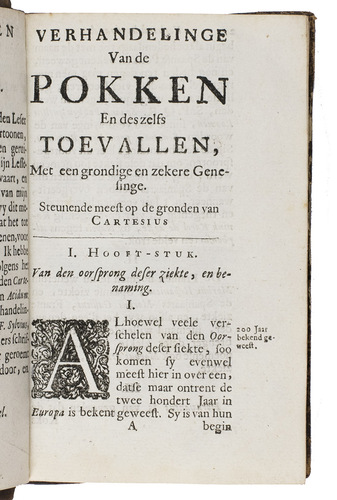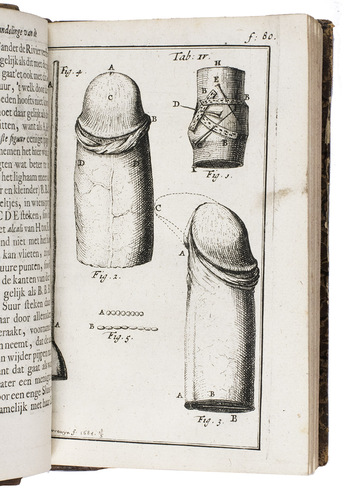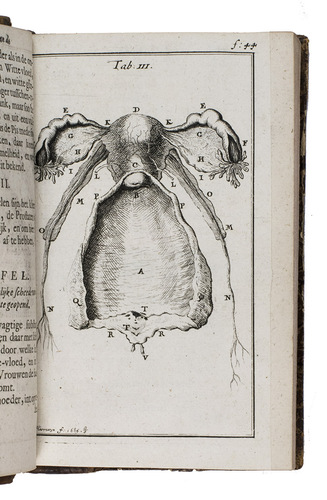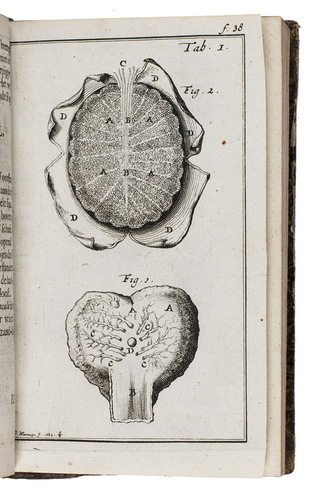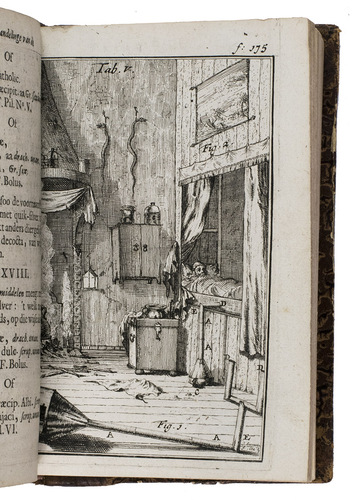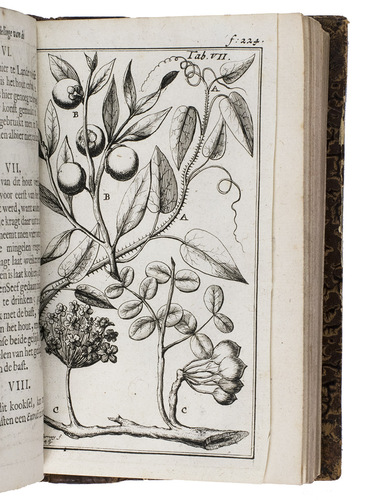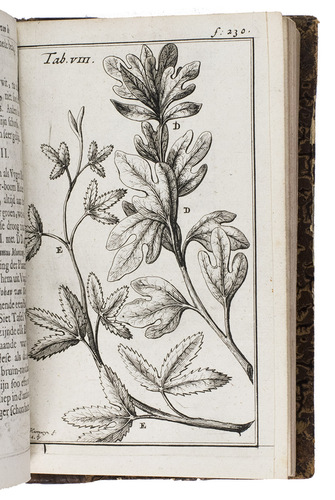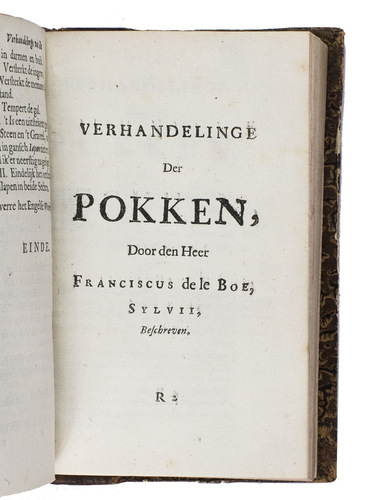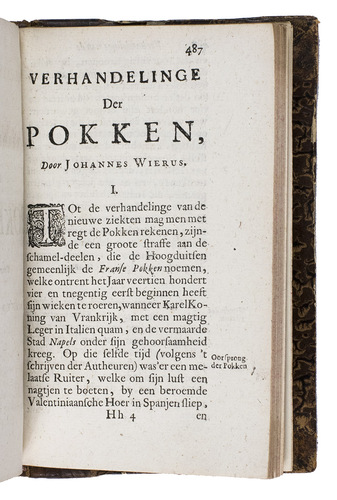 BLANKAART, Steven.
Venus belegert en ontset. Oft verhandelinge van de pokken, en des selfs toevallen, met een grondige en zekere genesinge. ...
Amsterdam, Timotheus ten Hoorn, 1684. 8vo. With a finely etched and engraved illustrated title-page, and 8 finely engraved plates. Mottled half calf (ca. 1830?), gold tooled spine with a pink gold-tooled vellum label, decorated paper sides. Rebacked, preserving the original backstrip. [8], 522, [14] pp.
€ 1,950
First edition of a very popular book on smallpox by Steven Blanckaart (1650-1704), son of a leading Dutch physician and professor, who trained as a pharmacologist, studied medicine at Franeker and promoted recent ideas in medicine. He was the first to introduce Cartesianism into medical science. All of the plates, excellent and interesting work by the artist-engraver Jacob Harrewijn, illustrate Blanckaarts own work, but following it he added three other treatises on smallpox, by Franciscus de le Boë Sylvius, Johannes Wier and Blankaarts contemporary, the English physician Thomas Sydenham, this last written in the form of a letter to his London colleague Henri Paman. Blankaarts book, still accompanied by the contributions by others, went through several editions in the original Dutch and in English and German translations.
With the Jugenstil book plate of Dr. Ad. Stordeur, Bruges (Belgium), dated 1910; and a small owners label ("GOM" monogram) partly overlapping it. Very slightly browned but still in good condition. Bibl. Med. Neerl. I, 221; De Vries, Populaire prozaschrijvers 470; STCN (5 copies); Wellcome Library II, 177; cf. Bibl. Walleriana 1110-1111 (German eds.); Scheepers I, 562 (1696 ed.).
Related Subjects: