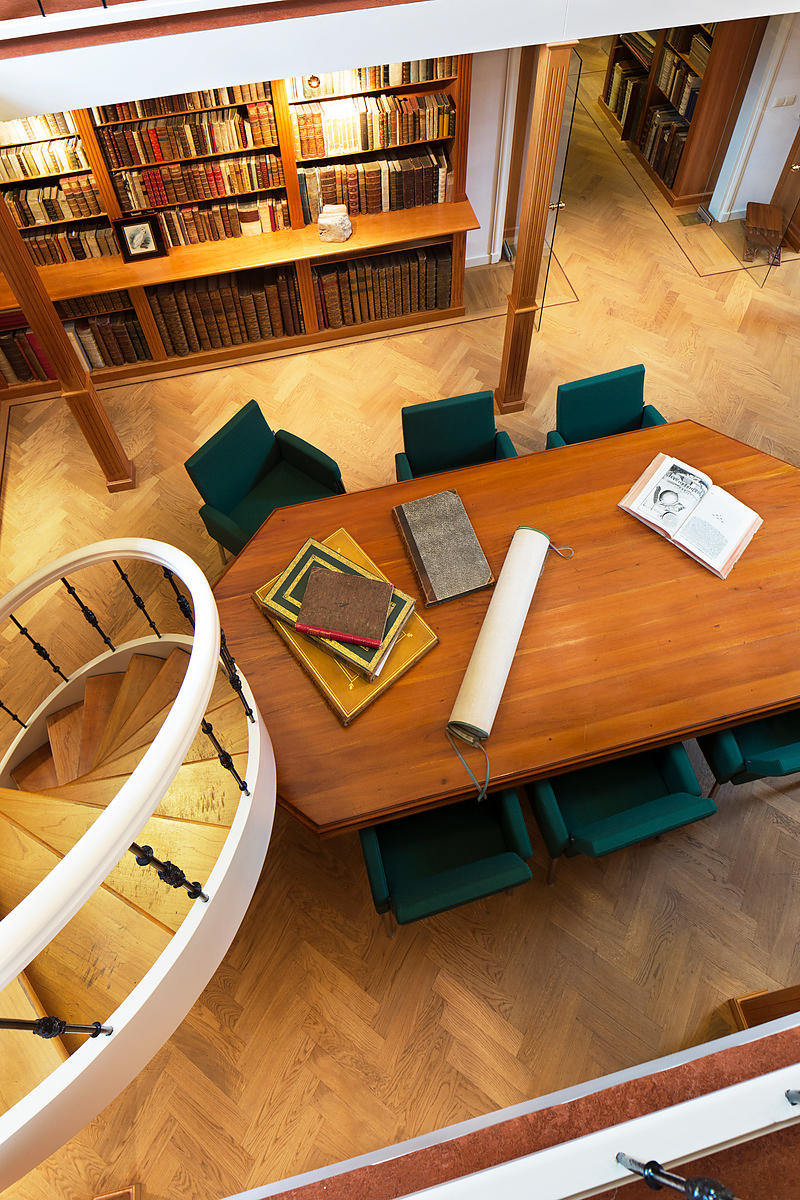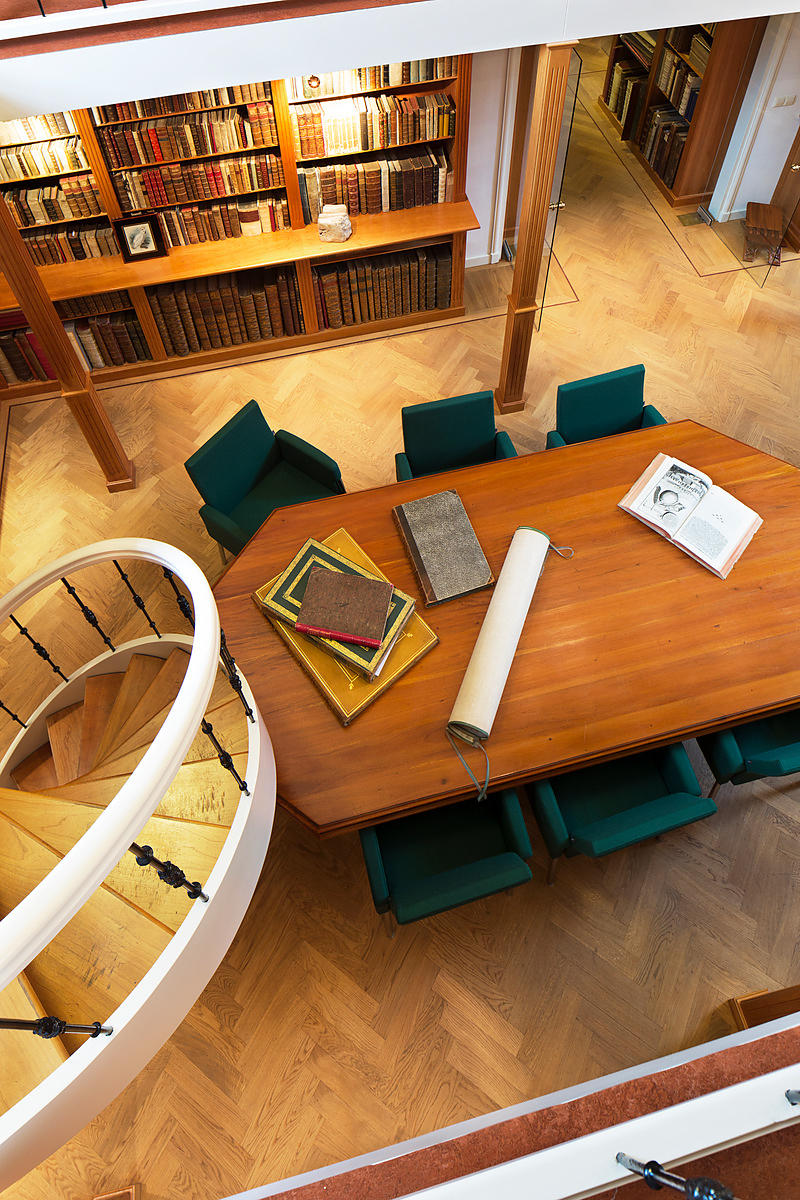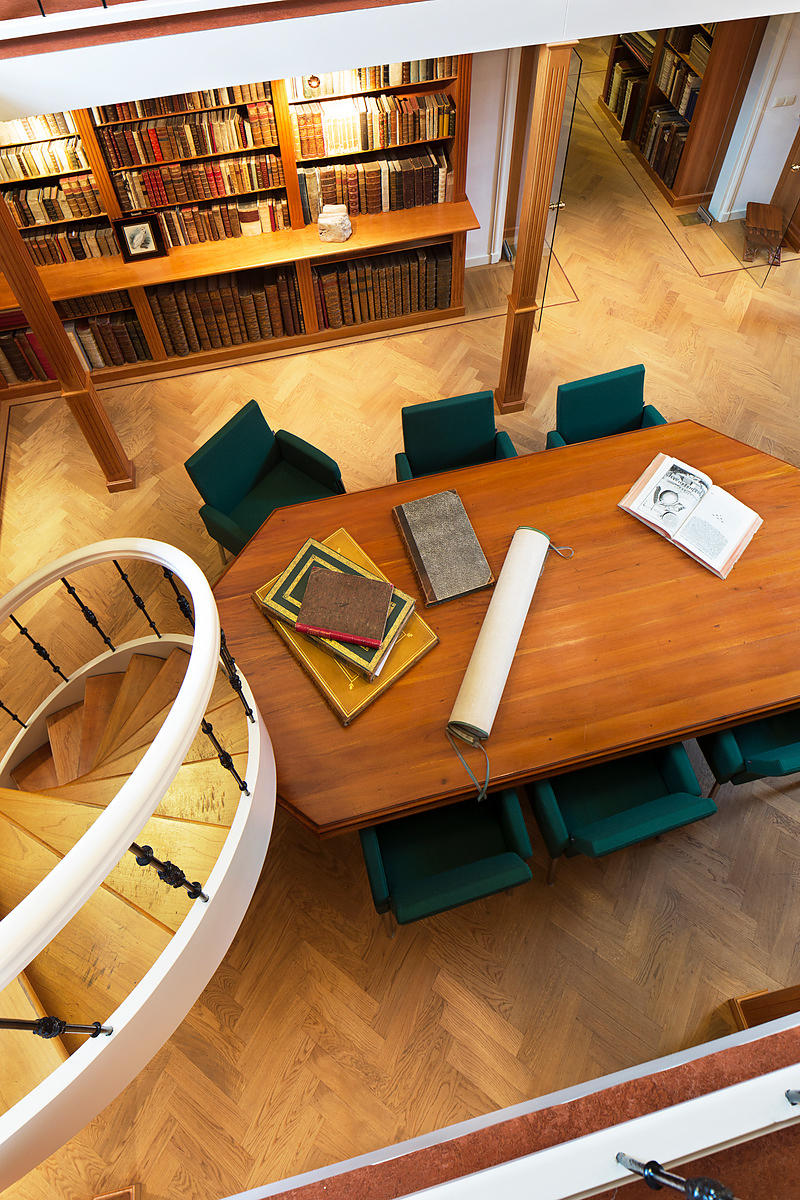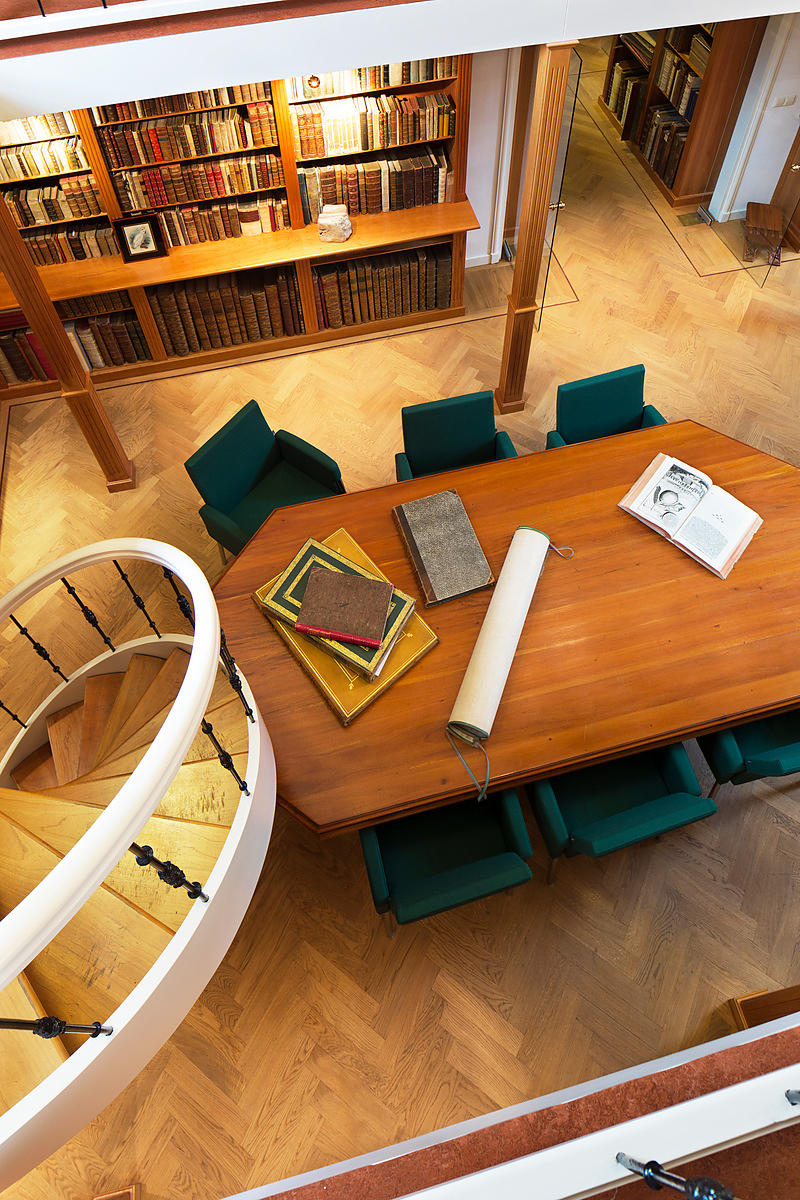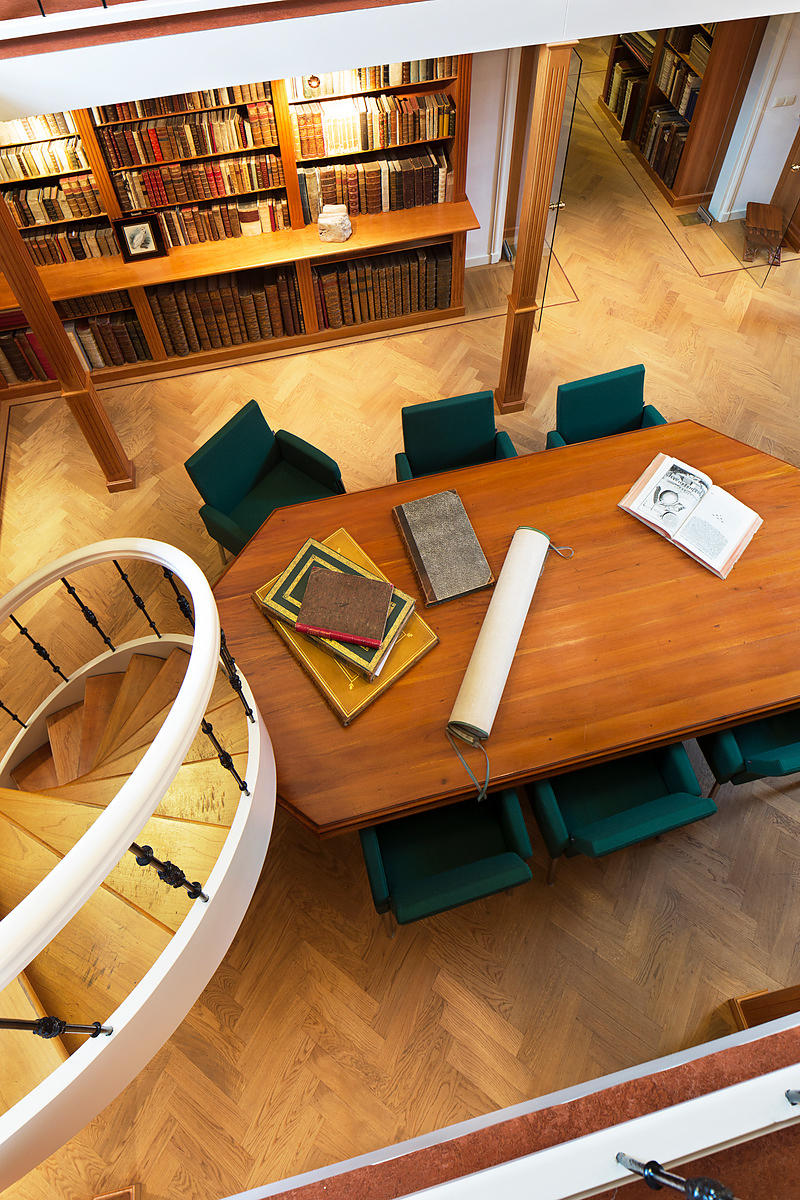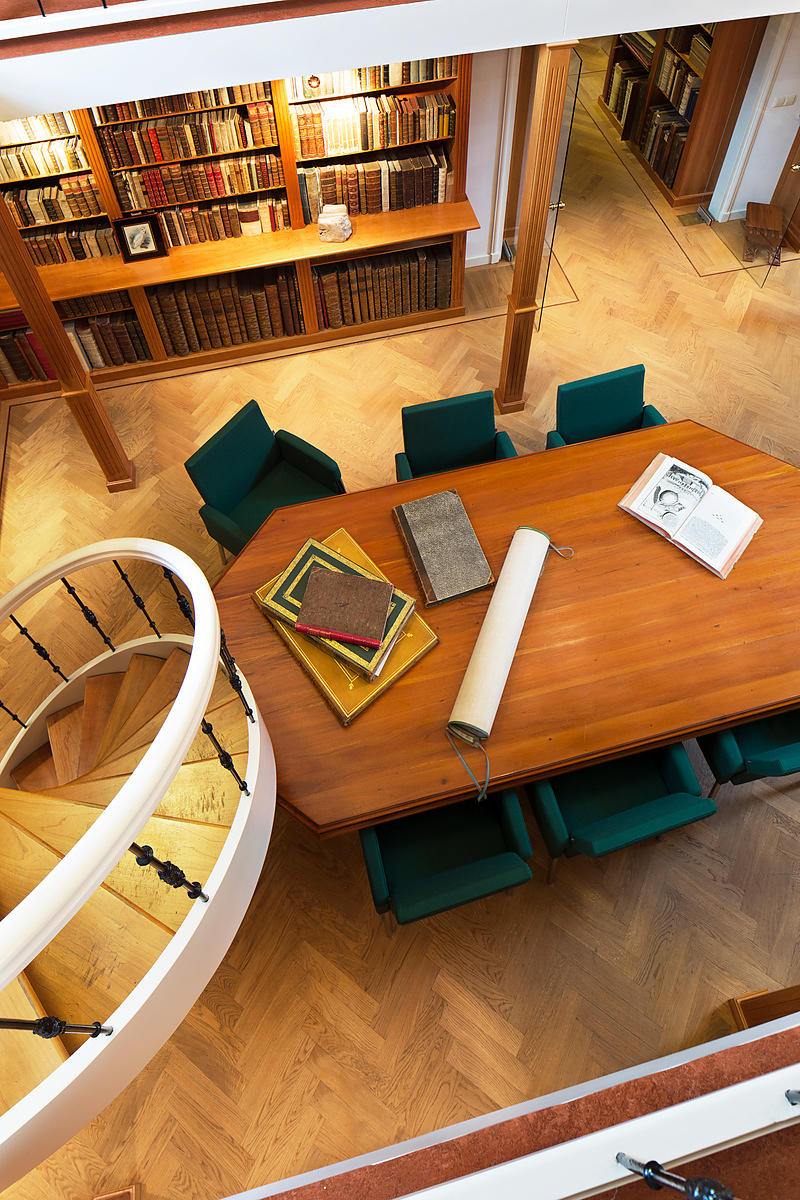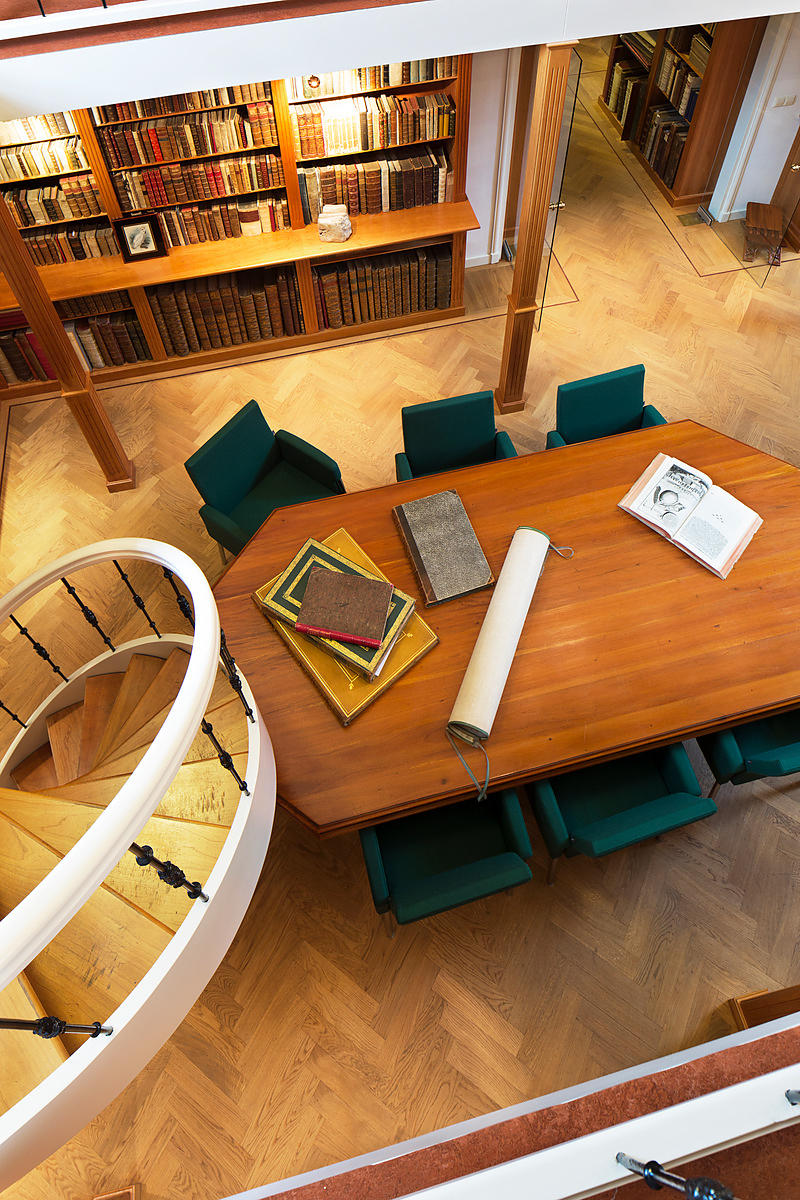 BIVERUS, Pierre.
Sacrum oratorium piarum imaginum immaculatae Mariae et animae creatae, ac baptismo, poenitentia, et eucharistia innovatae: ars nova bene vivendi et moriendi.
Antwerp, Officina Plantiniana/Balthasar Moretus, 1634. 4to. With engraved title-page, 42 engraved plates by Charles de Mallery after Adam van Noort and Adriaan Collaert, 2 engravings in text, and 15 heart-shaped engraved emblems in text by Theodoor Galle. 19th-century gold-tooled brown morocco, gilt edges; bound by Émile Bosquet.
€ 3,500
First and only edition of a beautifully illustrated Roman Catholic emblem book, written by the Spanish Jesuit Pierre de Bivero, Latinized Biverus (1572-1656). The book is divided into three parts, closing with an appendix. The first part is devoted to the emblematic representation of the Holy Virgin, with 16 engraved emblems, several depicting Mary in a cartouche on the breast of an enormous dove. The second part centres on King David, illustrated with 20 plates, and the third part deals with female saints, including 6 emblematic plates, 5 depicting two saints on each plate and the sixth devoted to Maria. The appendix contains 15 heart-shaped devotional emblems, which had been published before in the devotional work Typus praedestinationis, also printed at Antwerp, in 1630. The emblems were designed and engraved by some of the best Antwerp artists. Adriaan Collaert (ca. 1560-1618), a fine Antwerp engraver, was married to the daughter of Philip Galle, whose pupil was Charles de Mallery (ca. 1571-ca. 1631), the engraver of the full-page emblems. Theodoor Galle (1571-1633), who engraved the heart-shaped emblems, was Philip Galle's son and pupil.
With the bookplate of Merlin d'Estreux de Beaugrenier on paste-down. Binding slightly rubbed along the extremities. Only very slightly browned with a few small spots. A very good copy in an attractive binding.
Funck 280; Landwehr, Emblem and fable books 63; Praz, p. 275.
Related Subjects: