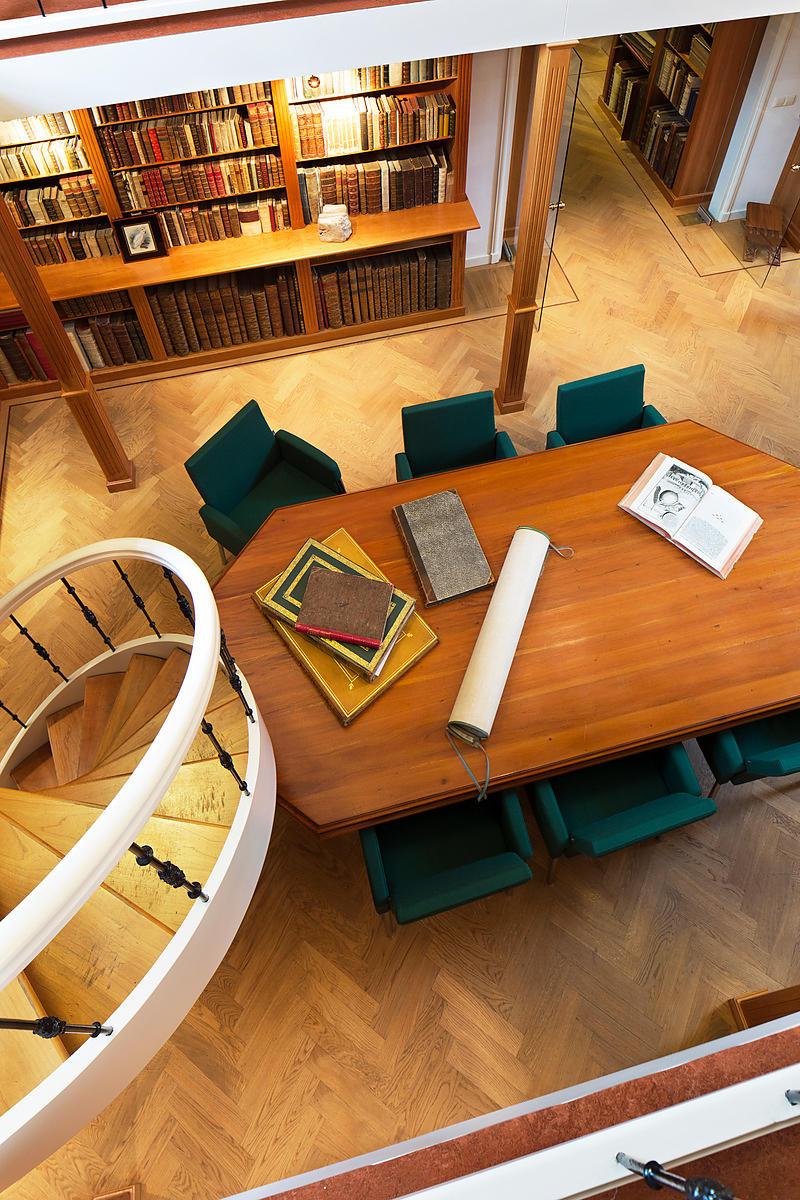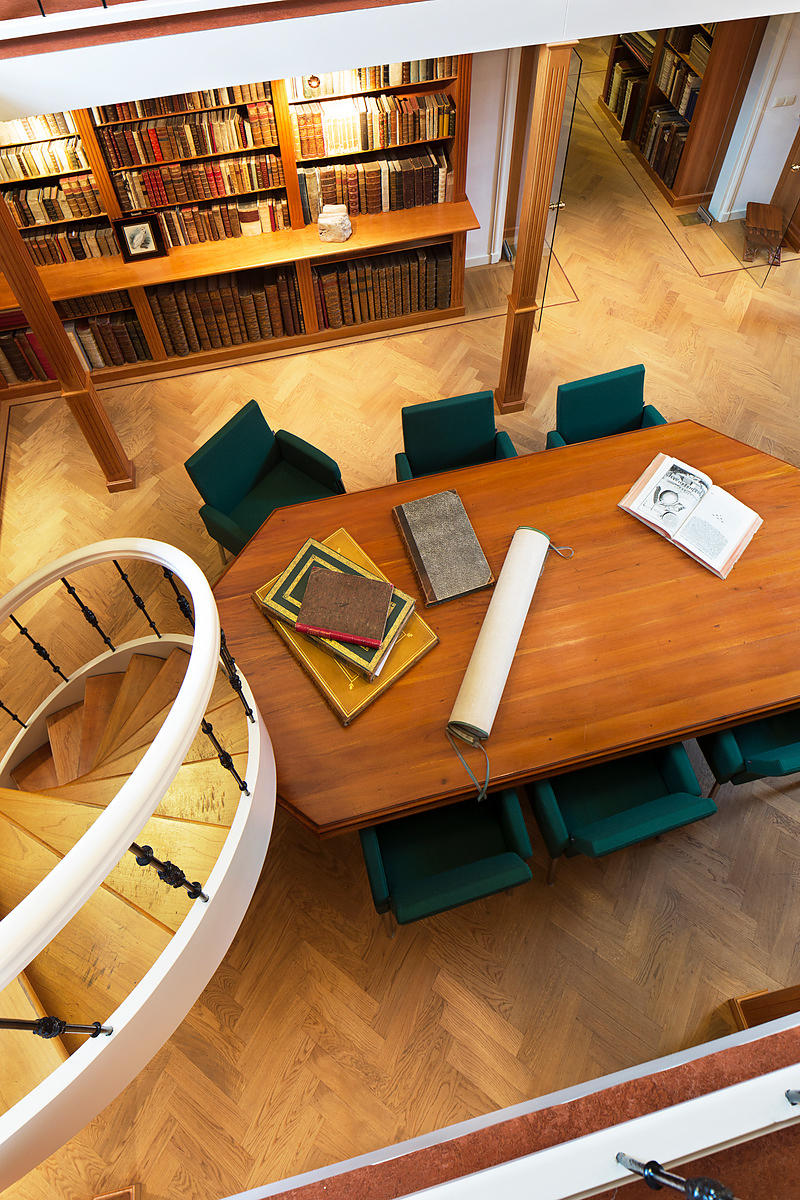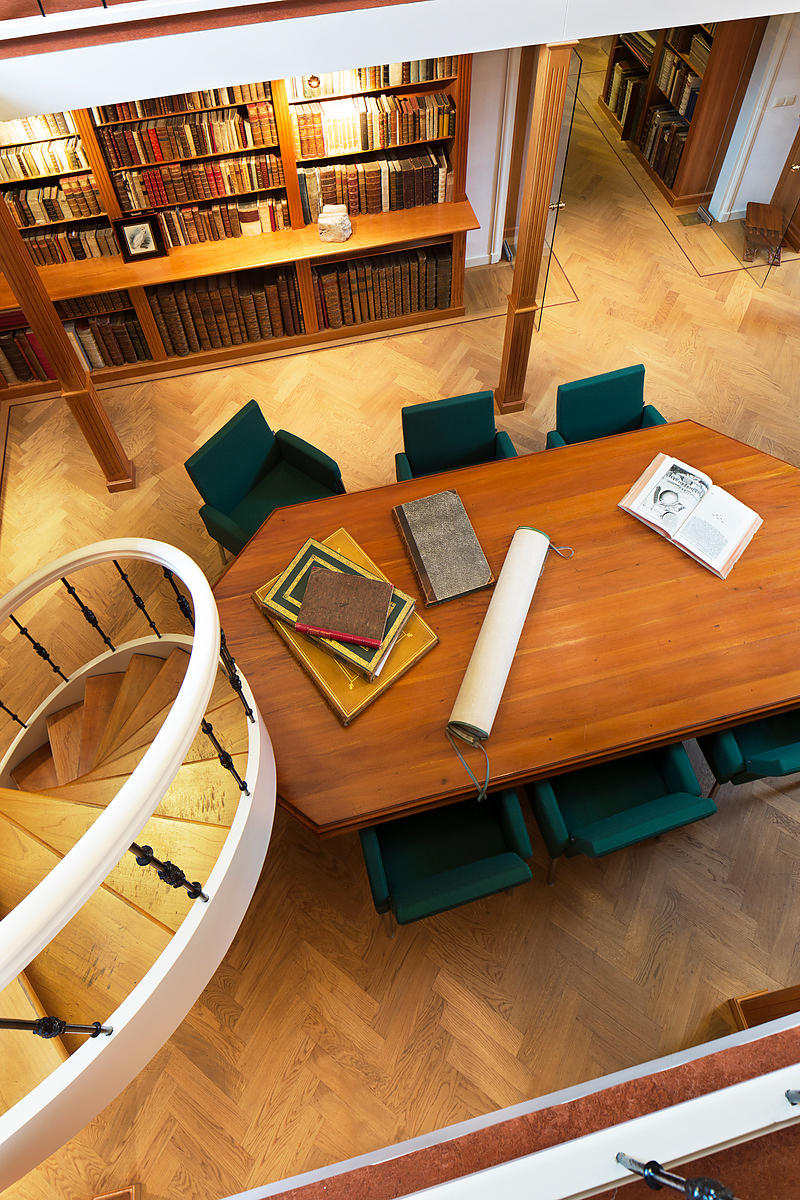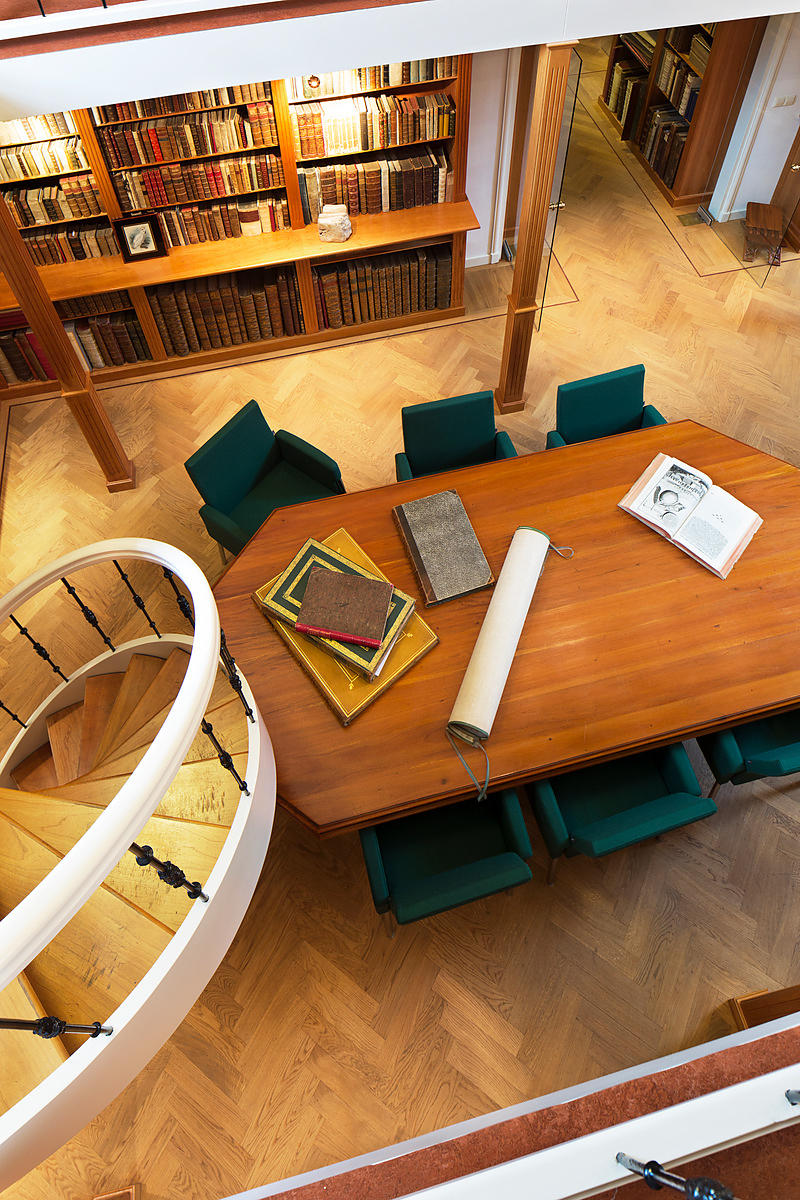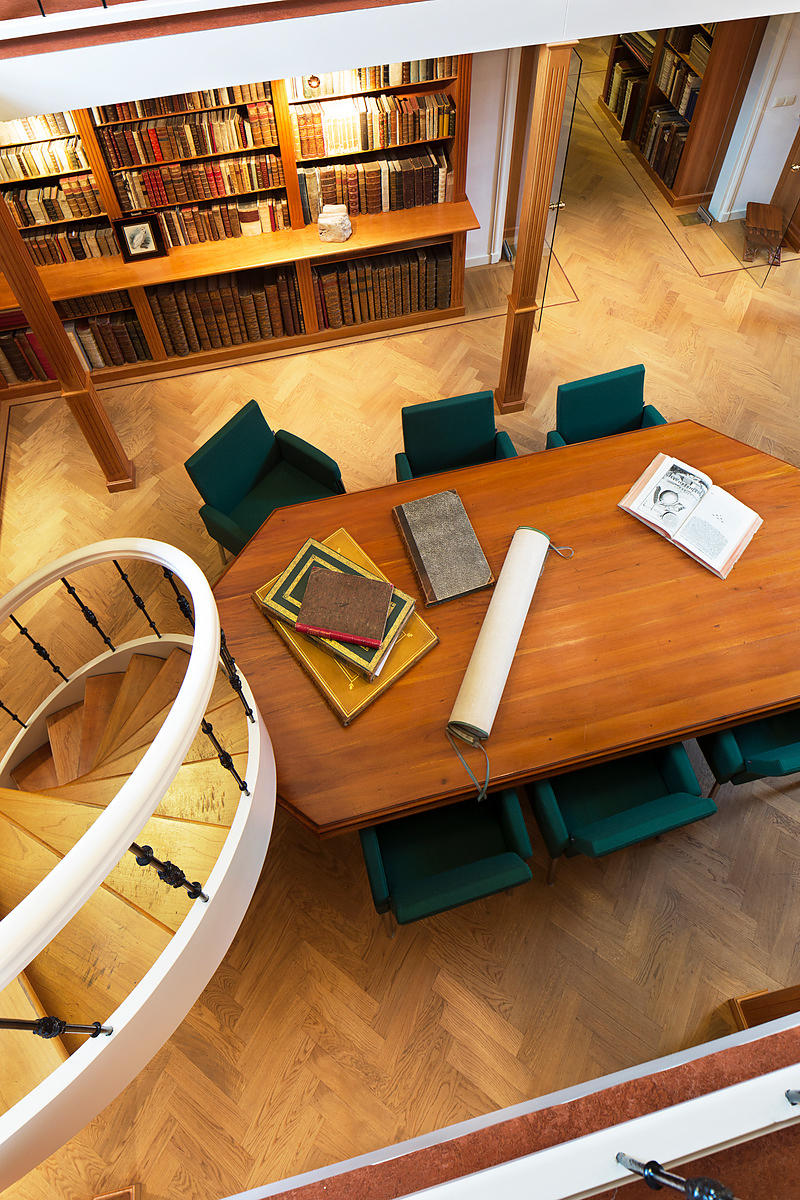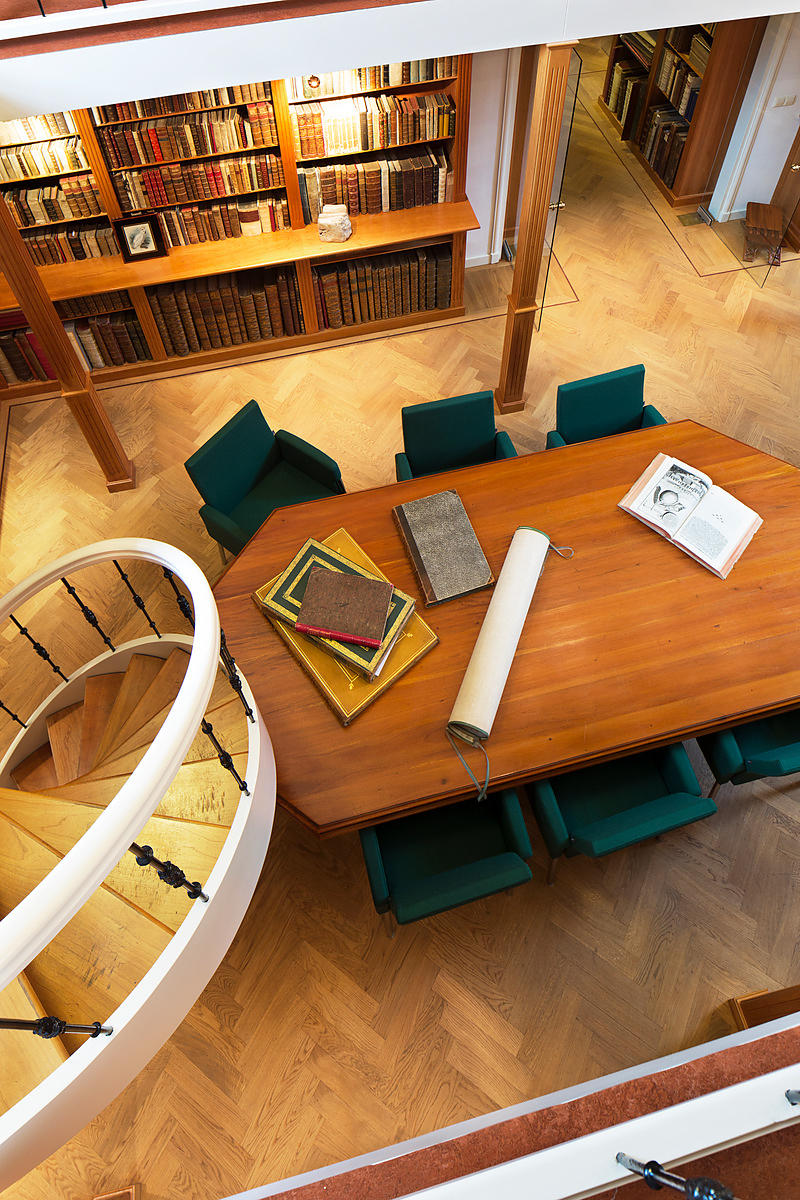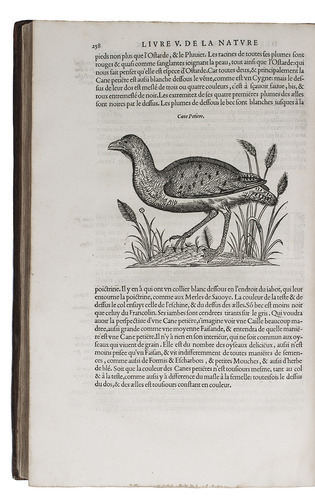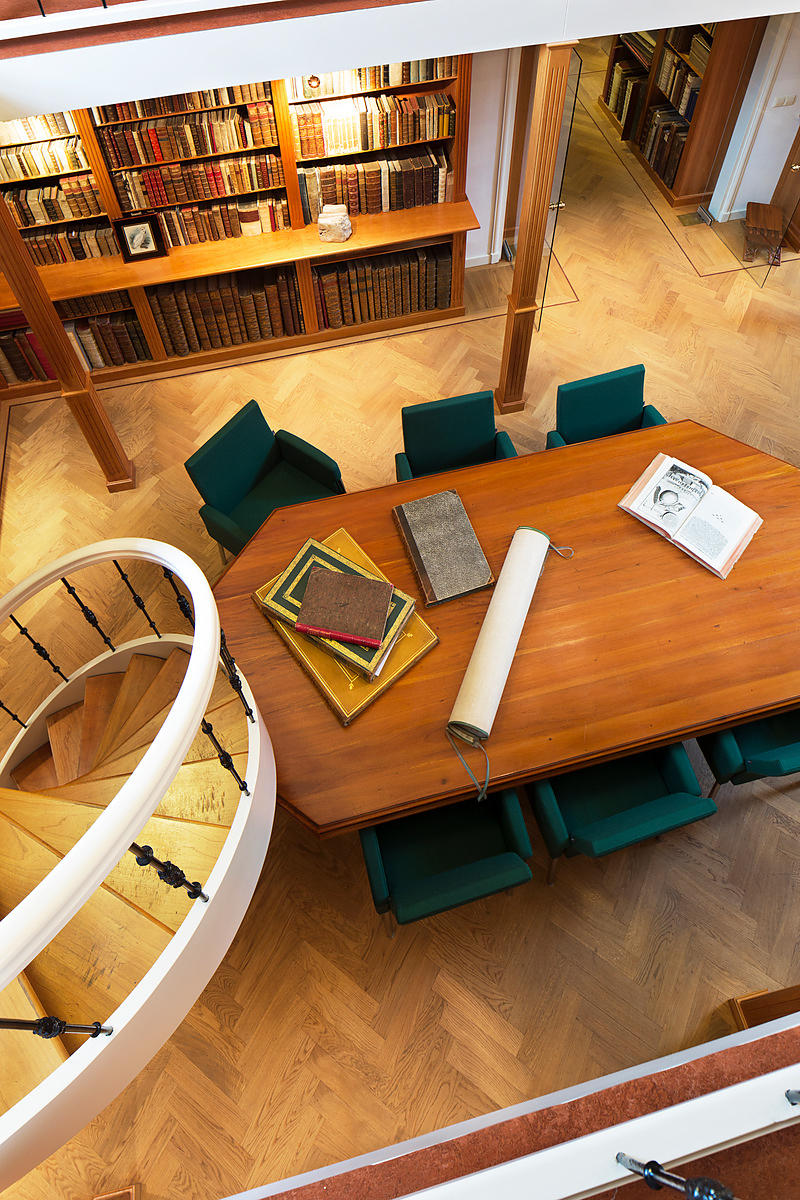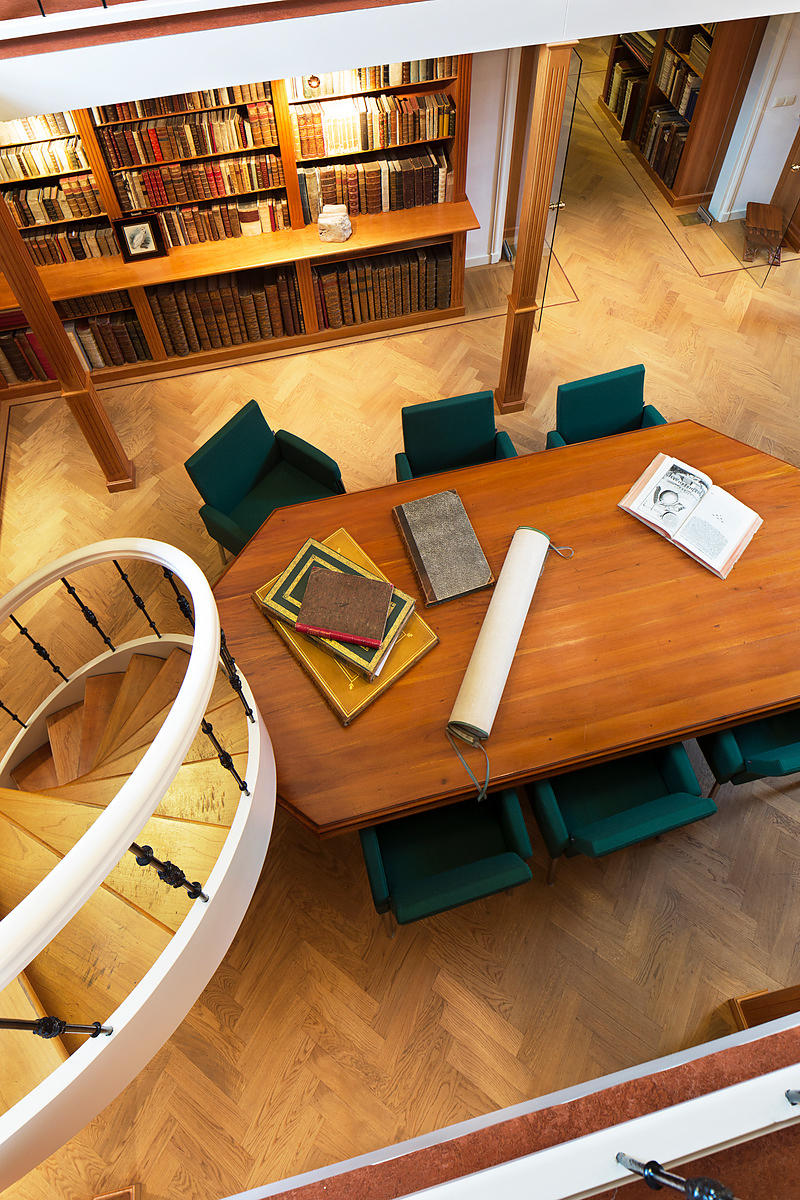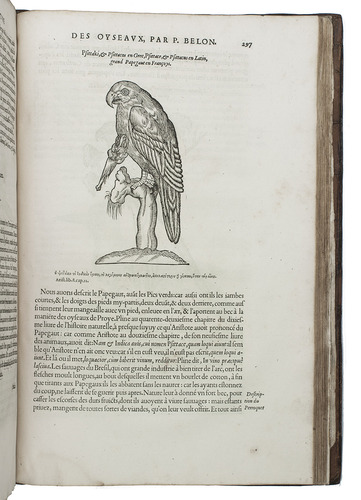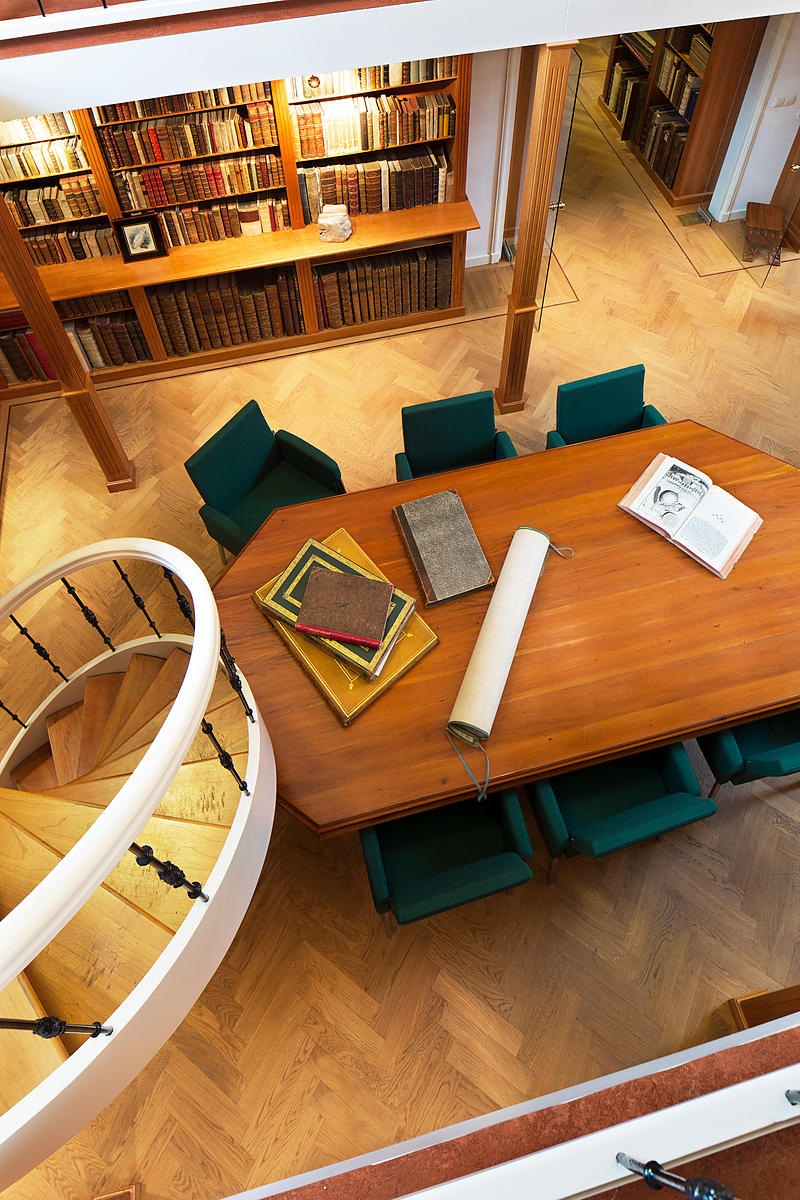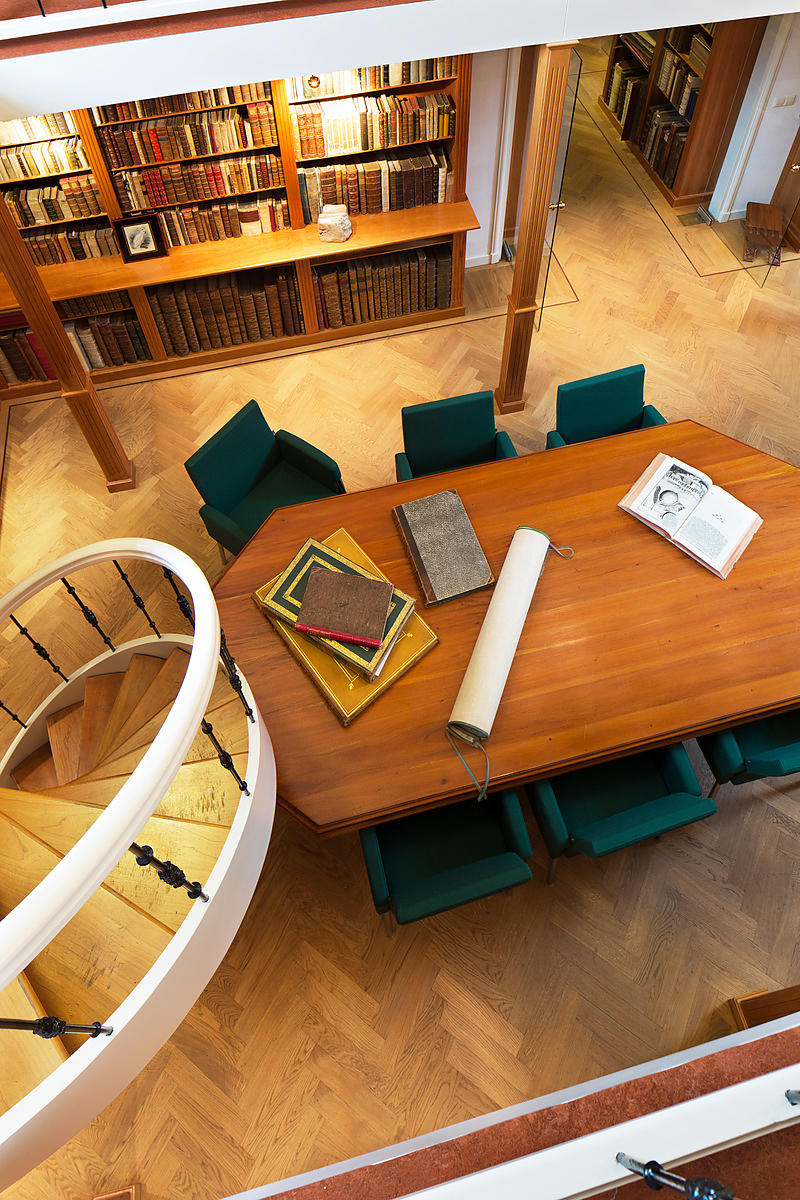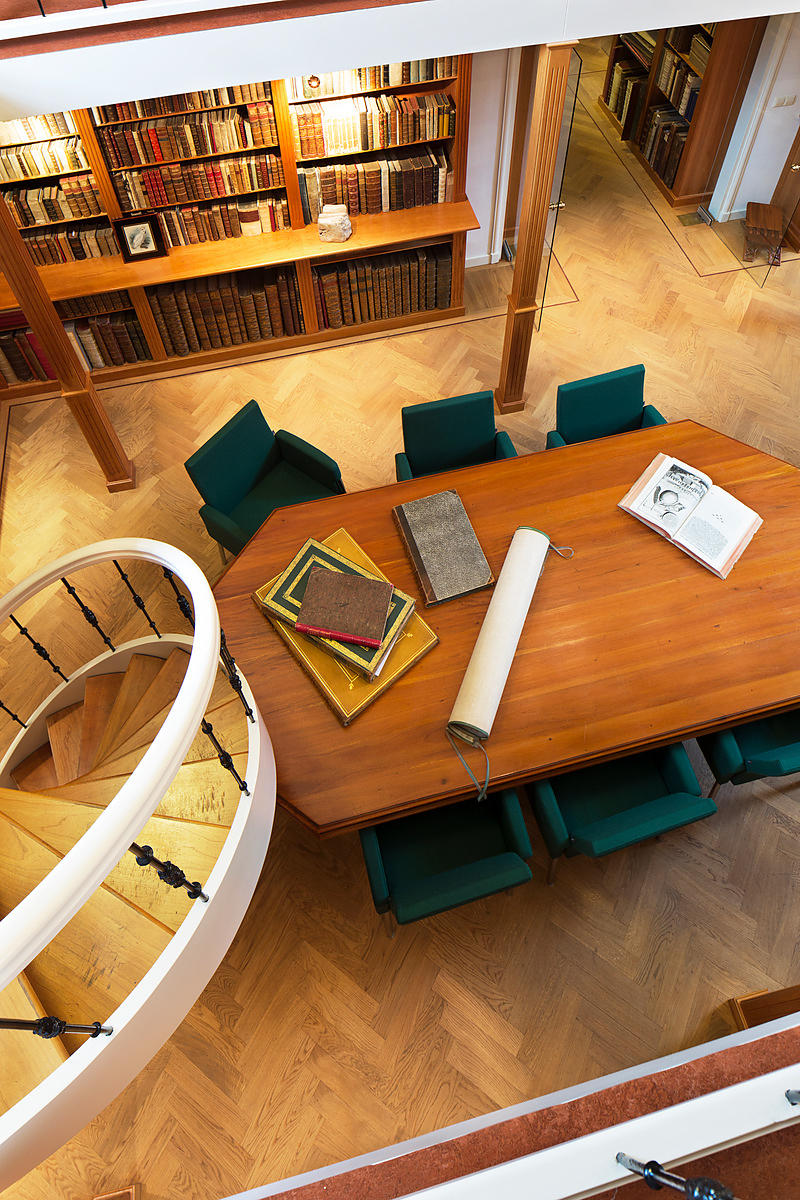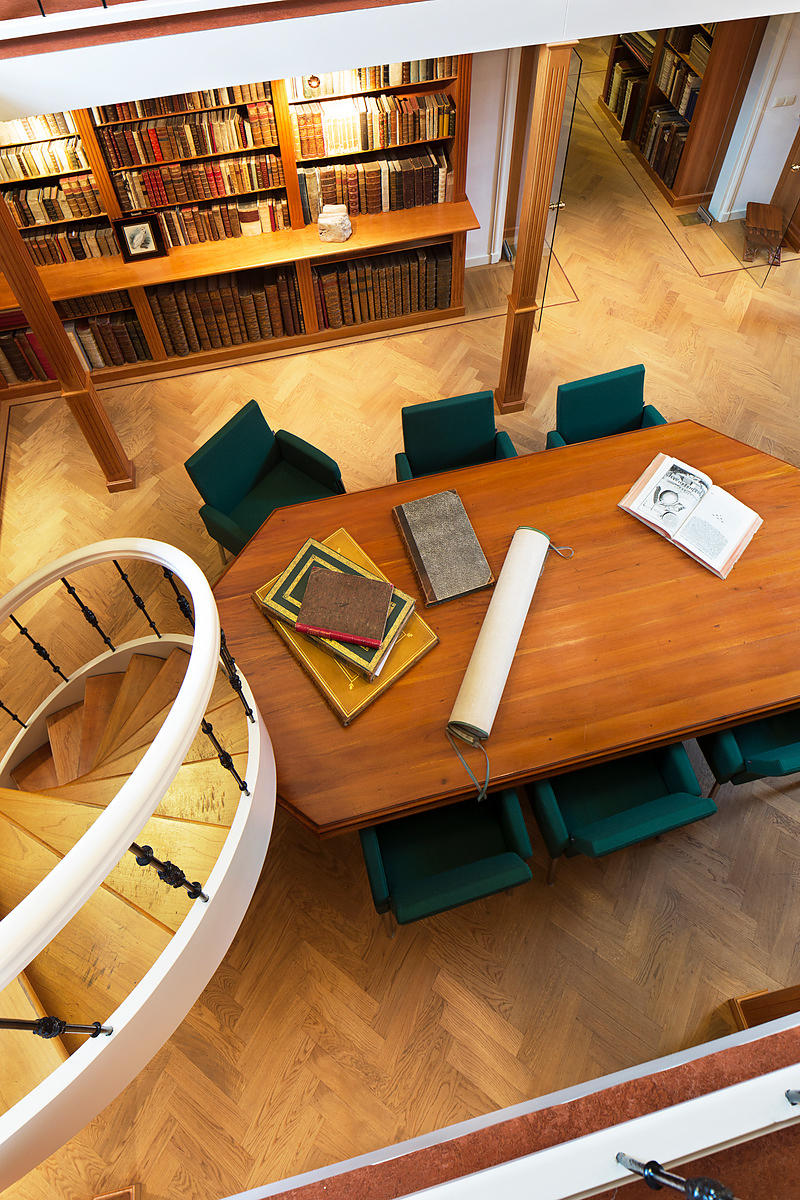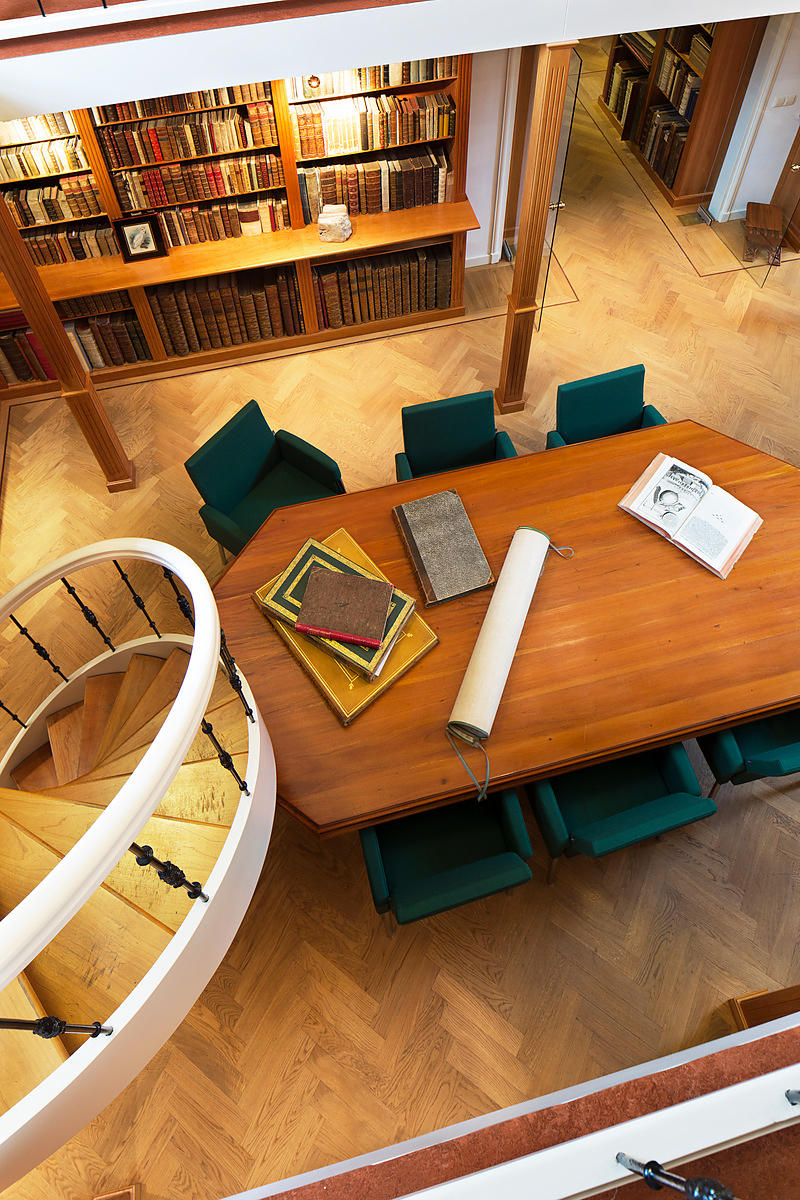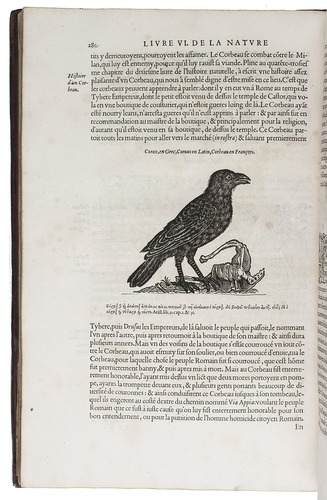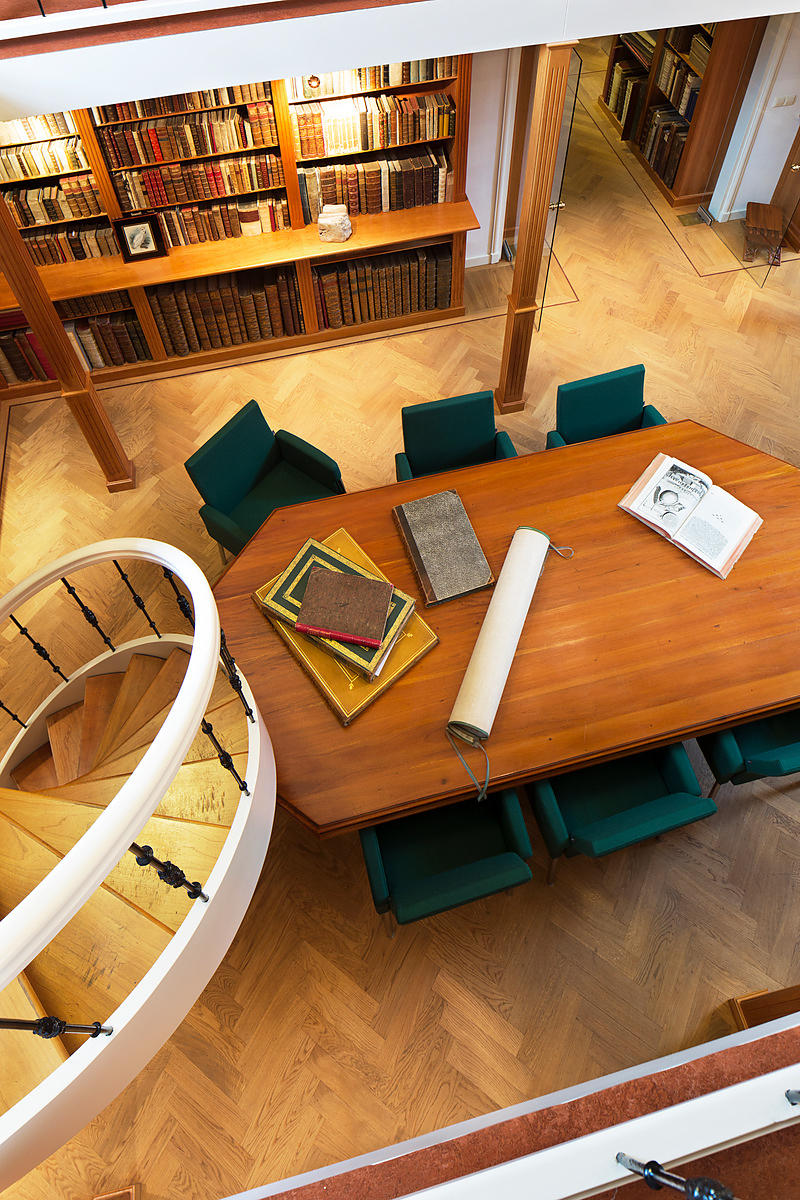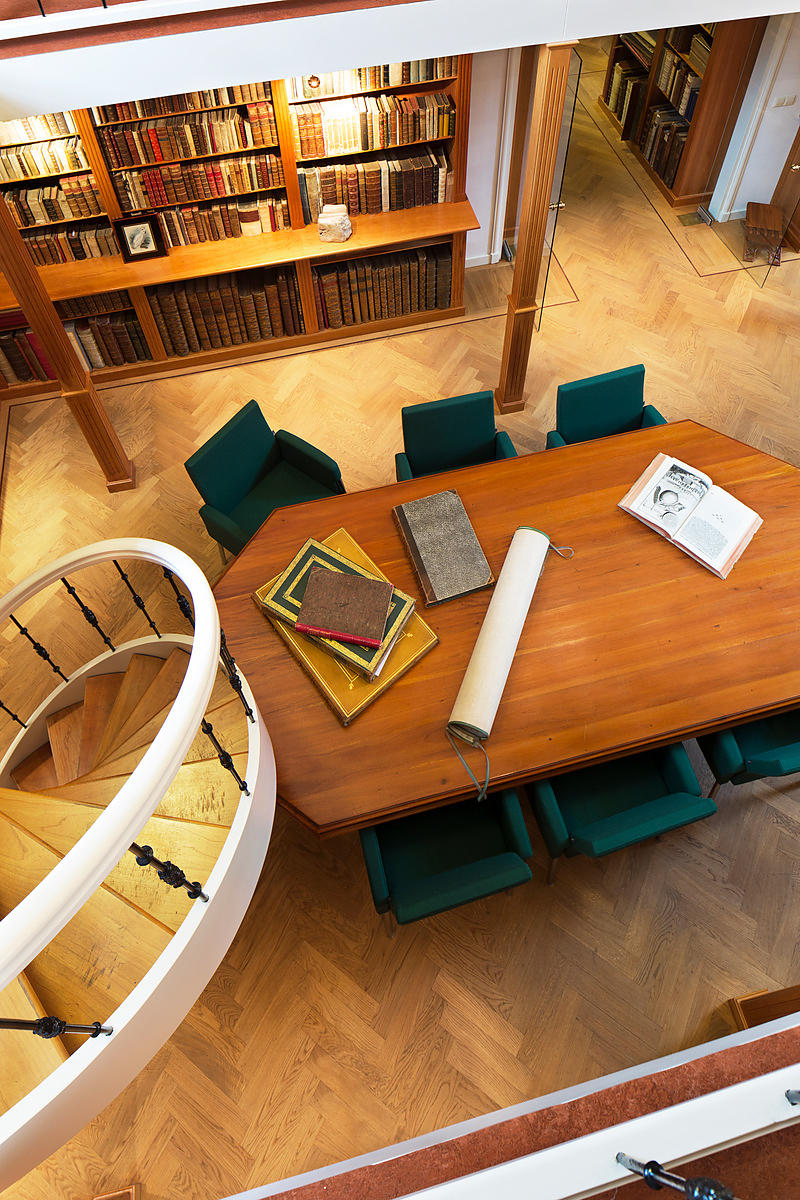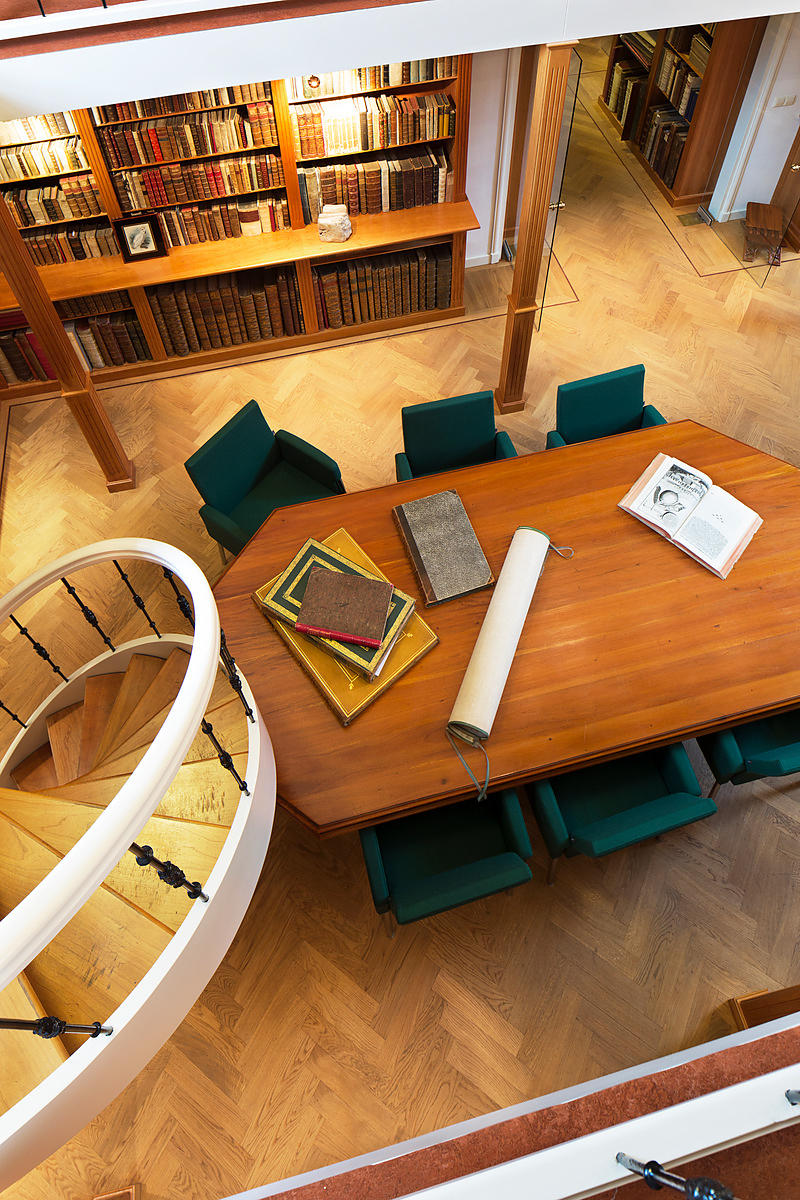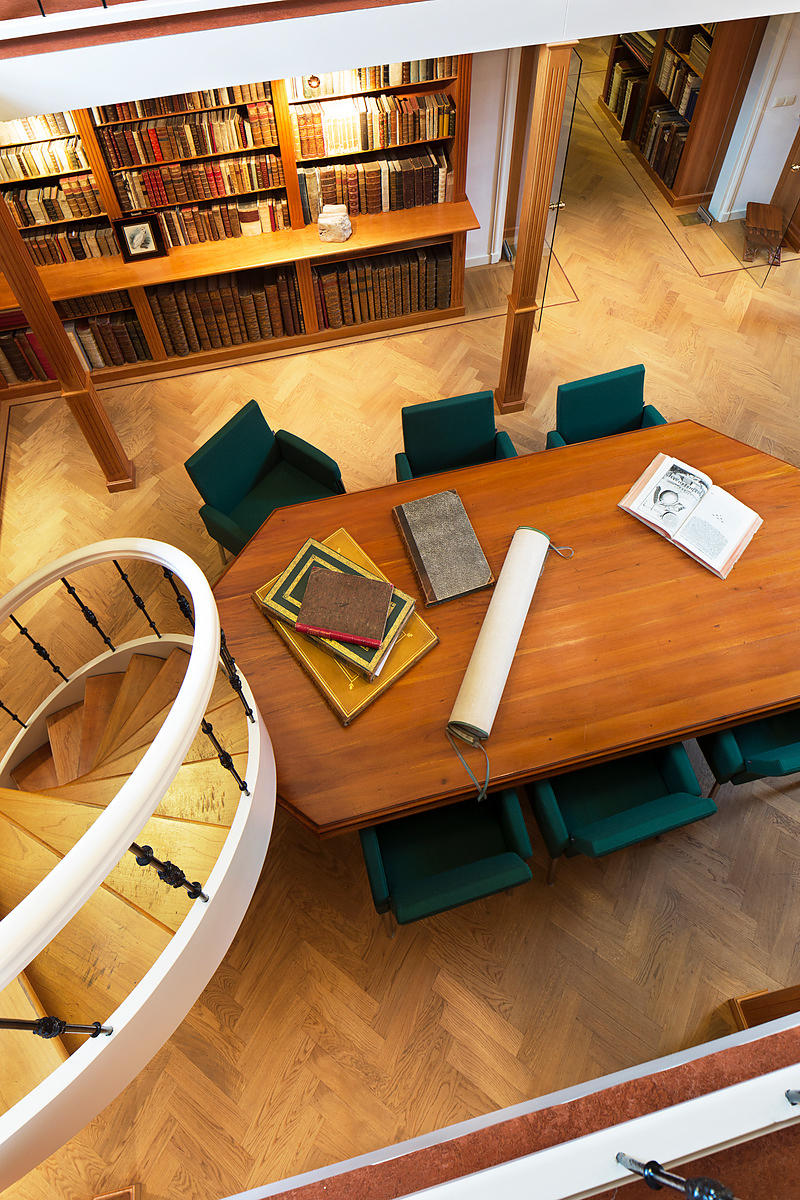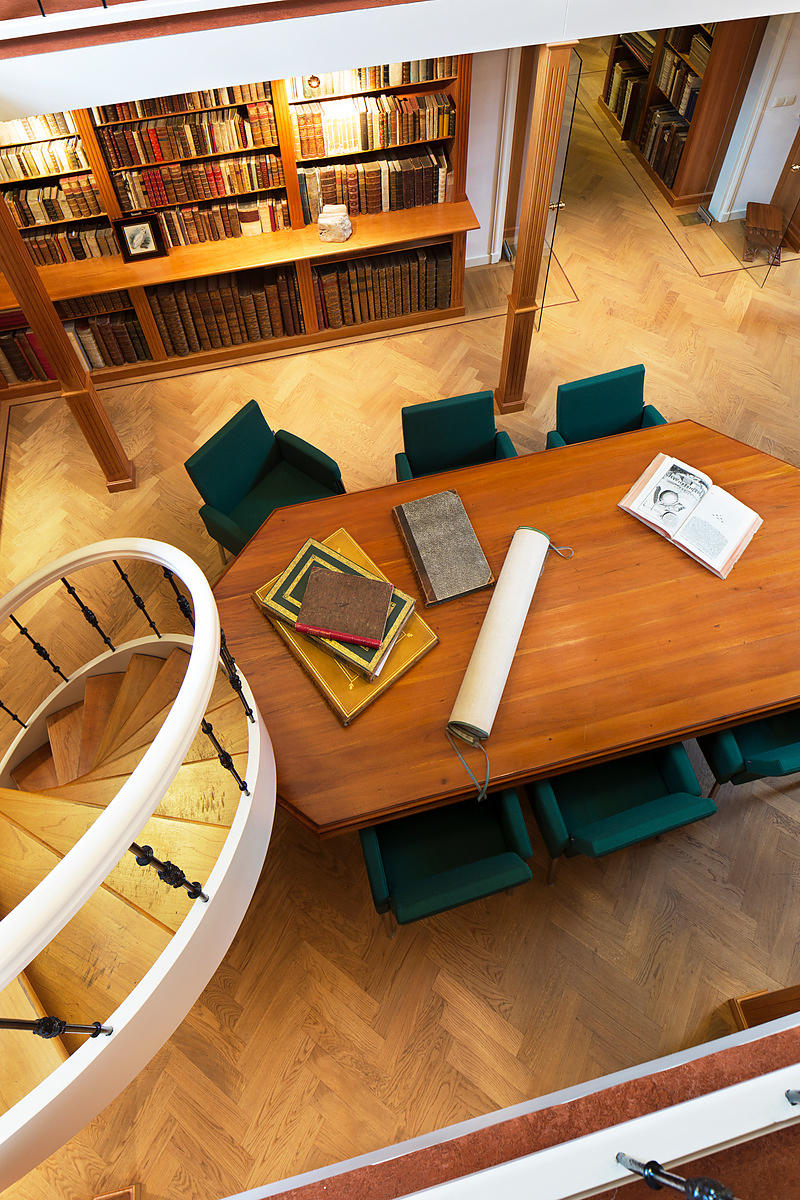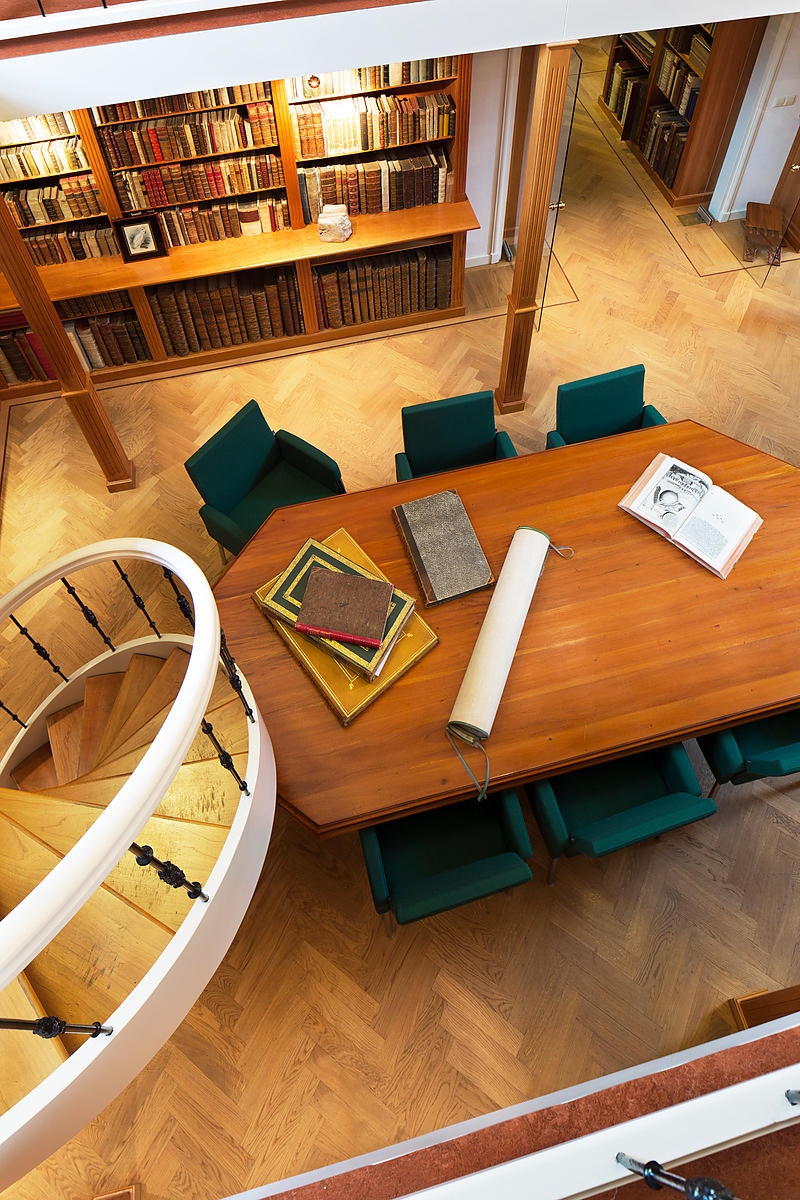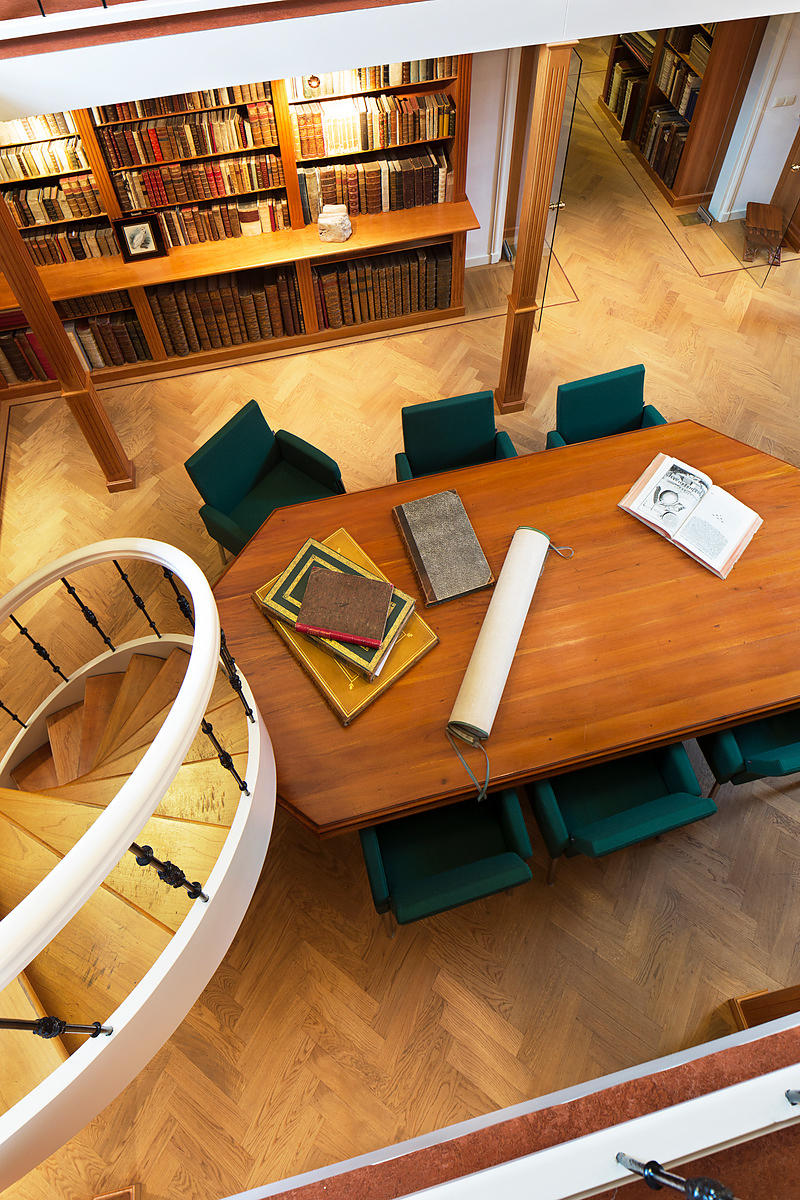 BELON, Pierre.
L'Histoire de la nature des oyseaux, avec leurs descriptions, & naifs portaicts retirez du naturel: escrite en sept livres.
Paris, Guillaume Cavellat (colophon: printed by Benoit Prévost), 1555. 7 parts in 1 volume. Folio. With a woodcut portrait on the back of the title-page (apparently of the dedicatee King Henri II, though copied in other books as a portrait of the author), large woodcuts of the skeletons of a man and a bird on pp. 40-41, plus 158 woodcuts (157 birds, 1 bat) in text. Contemporary blind- and gold-tooled calf (rebacked, with the original backstrip laid down). [28], 381, [1], [2 blank] pp.
€ 29,500
First and only early edition of an extremely important ornithological work in which Belon attempted to match birds named by Aristotle and Pliny with those then current in France. It is one of the first ornithological compendiums to be based, at least in part, on field observations, and "one of the earliest books dealing entirely with birds" (Zimmer). The work is divided into 7 parts, each with its own title-page: the first on the anatomy and physiology of birds; the second on birds of prey; the third on swimming birds; the fourth on shore birds; the fifth on galliformes (fowl); the sixth on crows and similar species; and the seventh on songbirds. The second part also includes an chapter on falconry.
The author was a pioneer of comparative anatomy, illustrating and describing the homologies of human and avian skeletons (he could not have imagined that this would one day lead to Dawin's idea that they were actually relatives), and re-grouping birds according to their anatomy. Many of the woodcuts were taken from actual specimens. In his preface Belon acknowledges the painter Pierre Goudet or Gourdel(le), whose skills he has used most extensively, so he must have drawn the birds illustrated, though the woodblocks were cut by various artists.
With the library stamp of the art collector Candidus Ritter von Engelshofen (1803-66), the bookplate of Franz, count of Thun-Hohenstein-Tetschen and that of Wynne Rice Hugh Jeudwine (1920-1984), author of the 1979 book, Art and style in printed books: six centuries of typography, design and illustration. Some faint thumbing on the title-page, a minor waterstain in the gutter/foot margin (not touching the text) and some pages slightly foxed, otherwise still in very good condition. The binding rebacked and restored. Anker 9; Brunet I, 762; Nissen, IVB 86; Ronsil 189; Zimmer, p. 52.
Related Subjects: