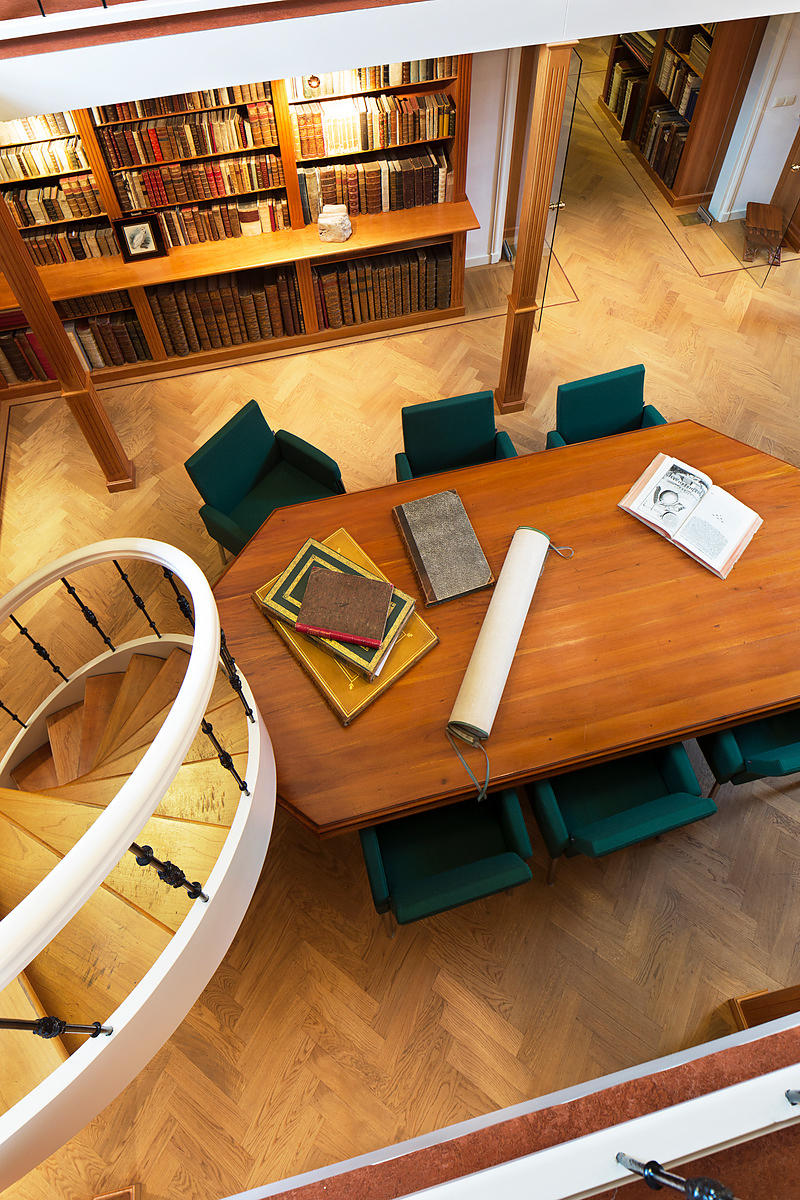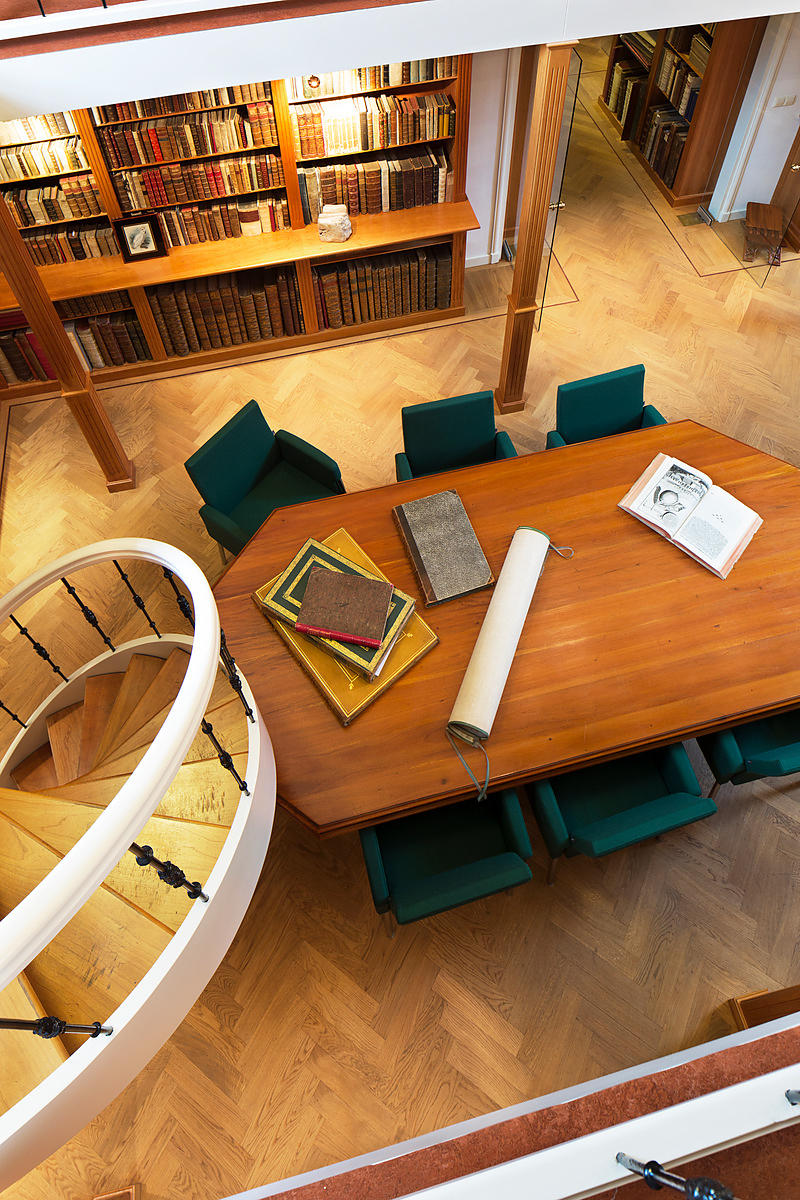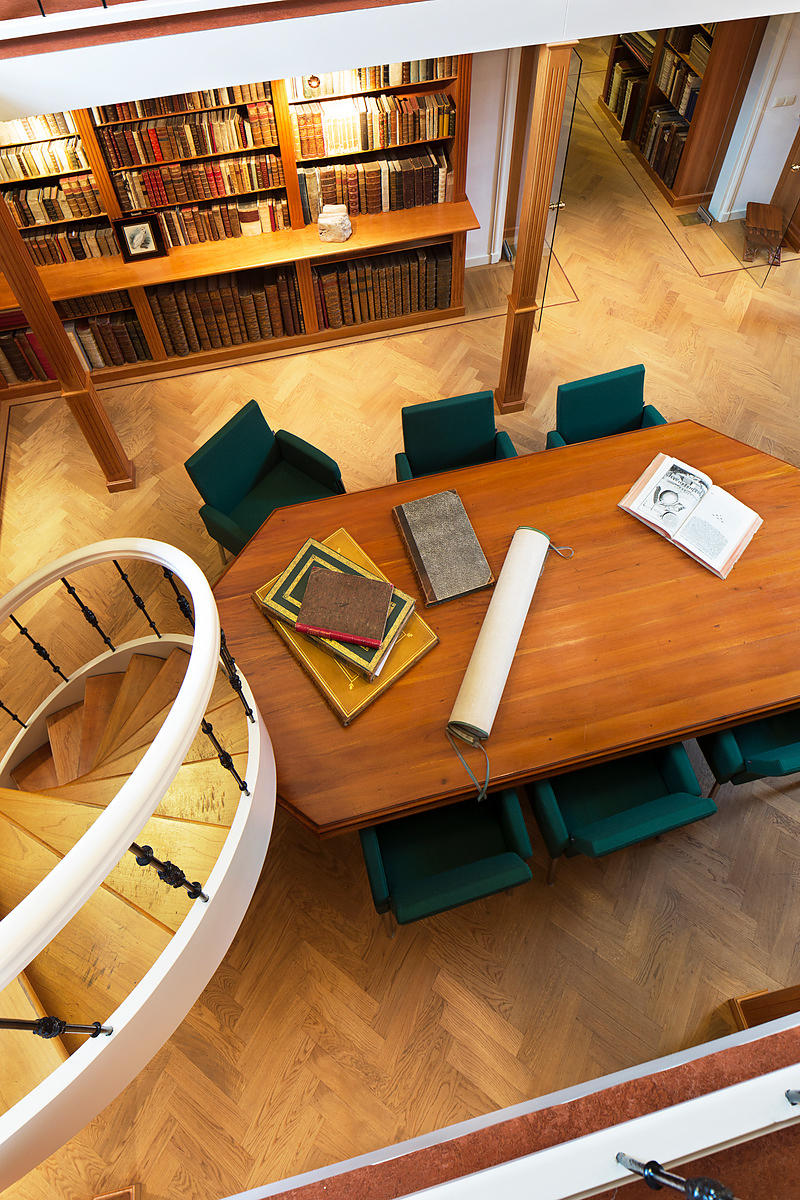 [CHORIER, Nicolas] (presented as Aloisia SIGEA translated by Johannes MEURSIUS).
Elegantiae Latini sermonis. [On the part-title for part 2, under "Aloisae Sigeae":] Satyrae sotadicae, de arcanis amoris et veneris, ...
[The Netherlands? ca. 1750?]. 12mo. With a title-page that looks more like a half-title and gives the impression that the book is a collection of sermons by Meursius, and a part-title for part 2 that gives the author's female pseudonym and the true title. Boards (ca. 1900), covered with paste-paper. Untrimmed.
€ 1,500
Rare edition, in the original Latin, of a famous erotic prose dialogue by Nicolas Chorier (1612-1692), recounting the sexual initiation of Ottavia, an innocent but intensely motivated young girl. Chorier first published it in Latin in the 1660s under the pseudonym "Aloisia Sigea" and claimed it was translated by Johannes Meursius from a Spanish manuscript. It went through numerous editions and was translated into several European languages, including Dutch, English, French and German. This "vastly dilated and wholly libidinous parody of women's educational aspirations" (Turner) had a profound influence on European erotic literature. The title-page, which looks more like a half-title, was probably intended to hide the true nature of the book, making it appear to be a collection of sermons by Meursius. This title is found already on editions thought to date from ca. 1680. The part-title for the second part gives the pseudonym and title used for the earliest and many later editions.
With library stamp, flyleaf with manuscript note in German on Chorier, some soiling. Overall in good condition.
KVK & WorldCat (3 copies?); cf. Gay-Lemonnyer III, 218-19 (other eds.); Kearney, The private case 363-408 (idem); Rose, Register of erotic books 4240-80 (idem).
Related Subjects: