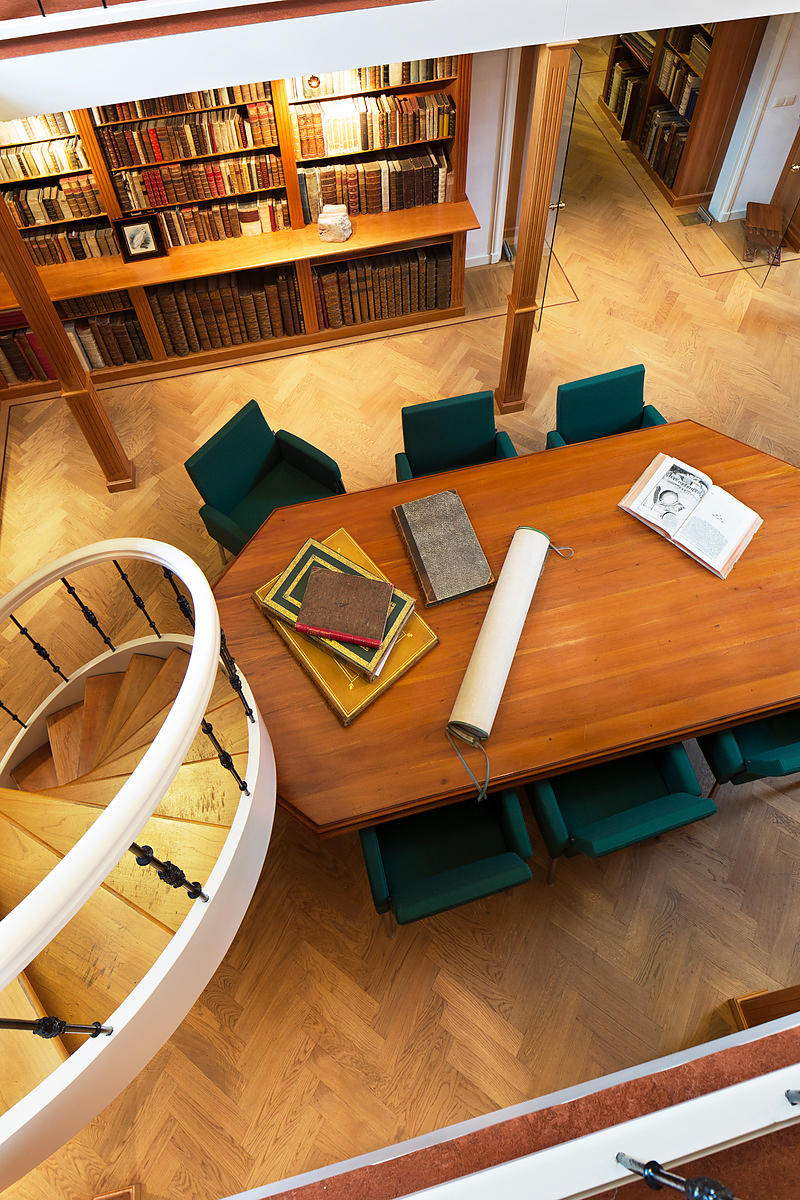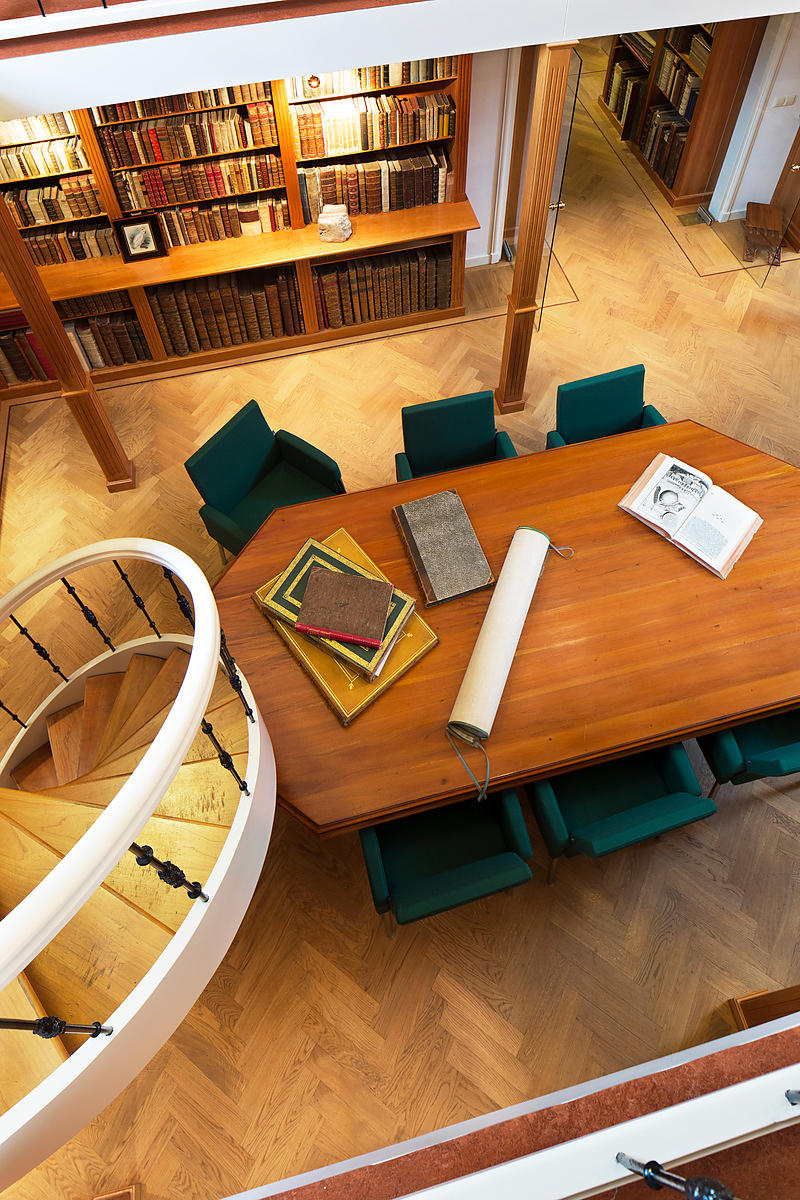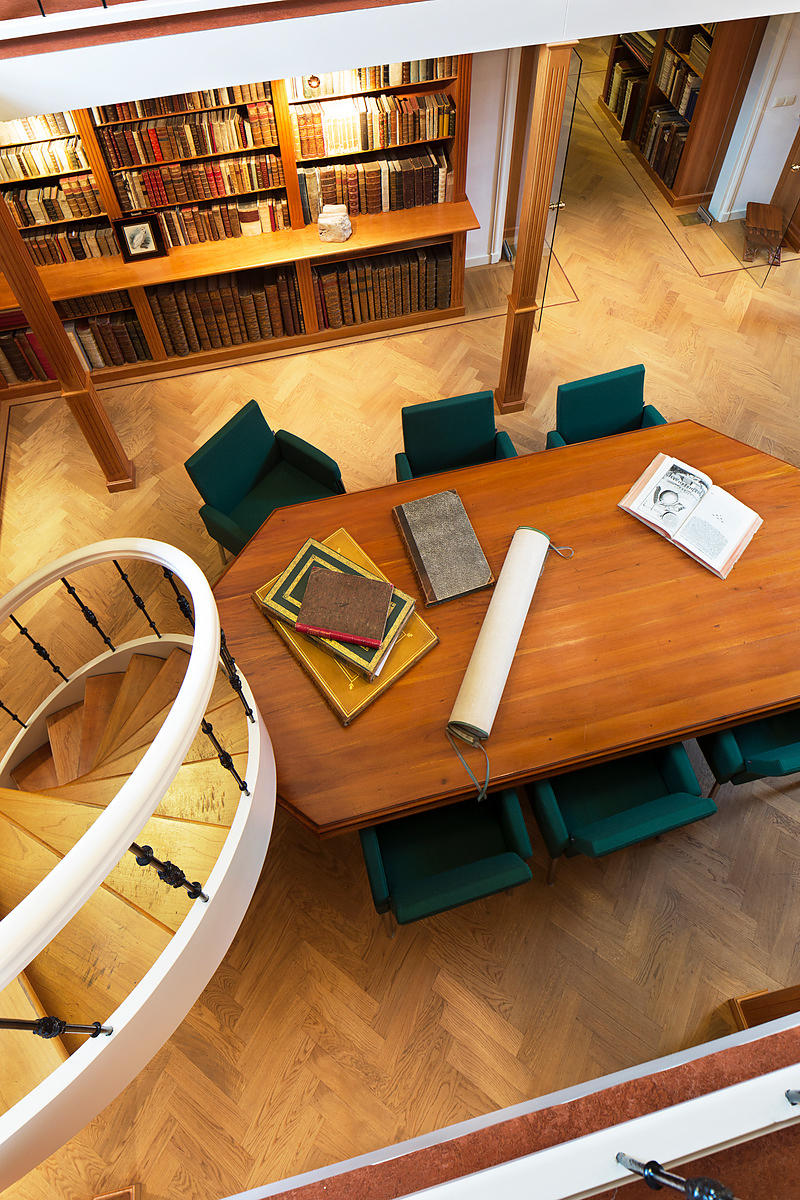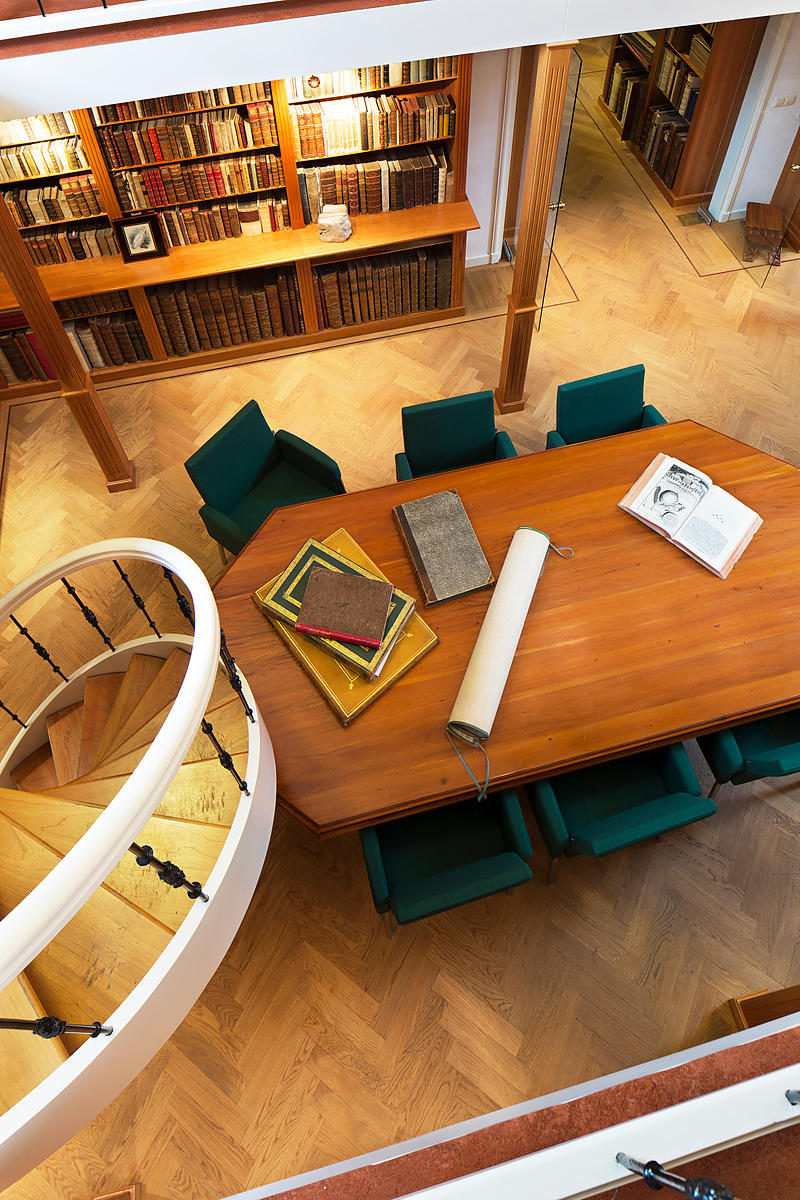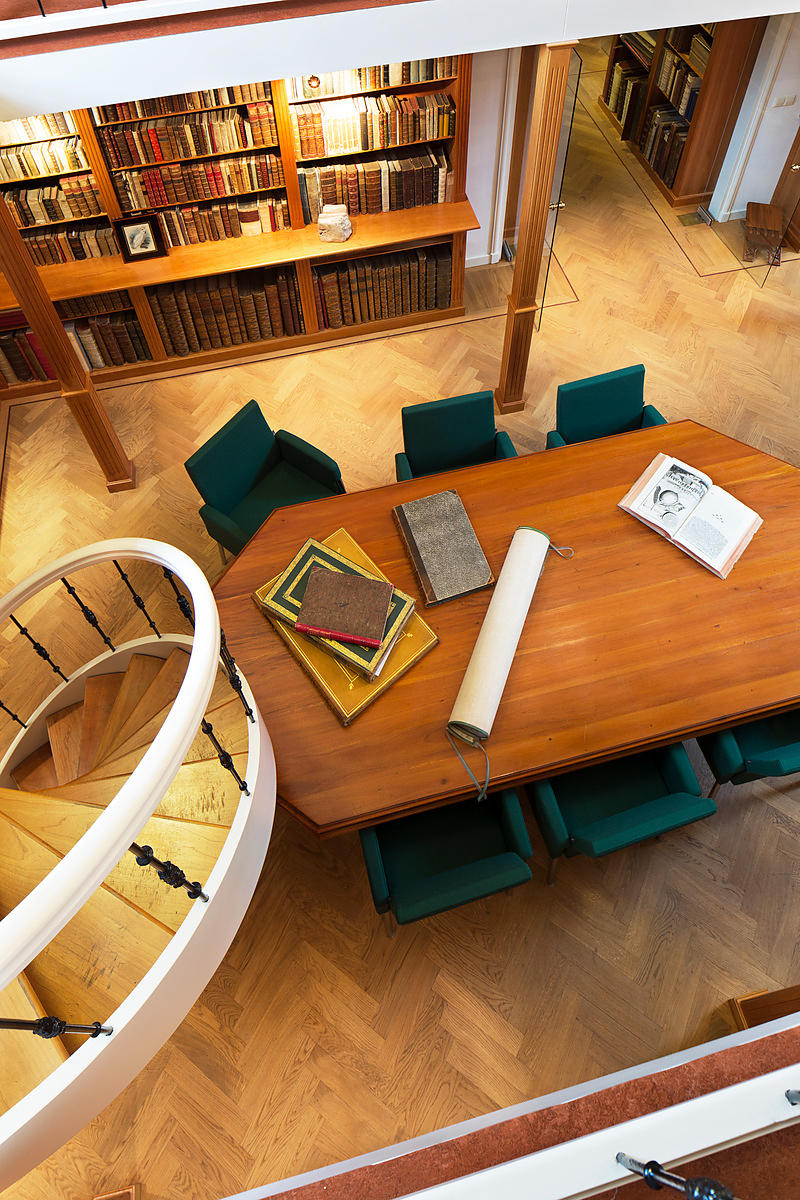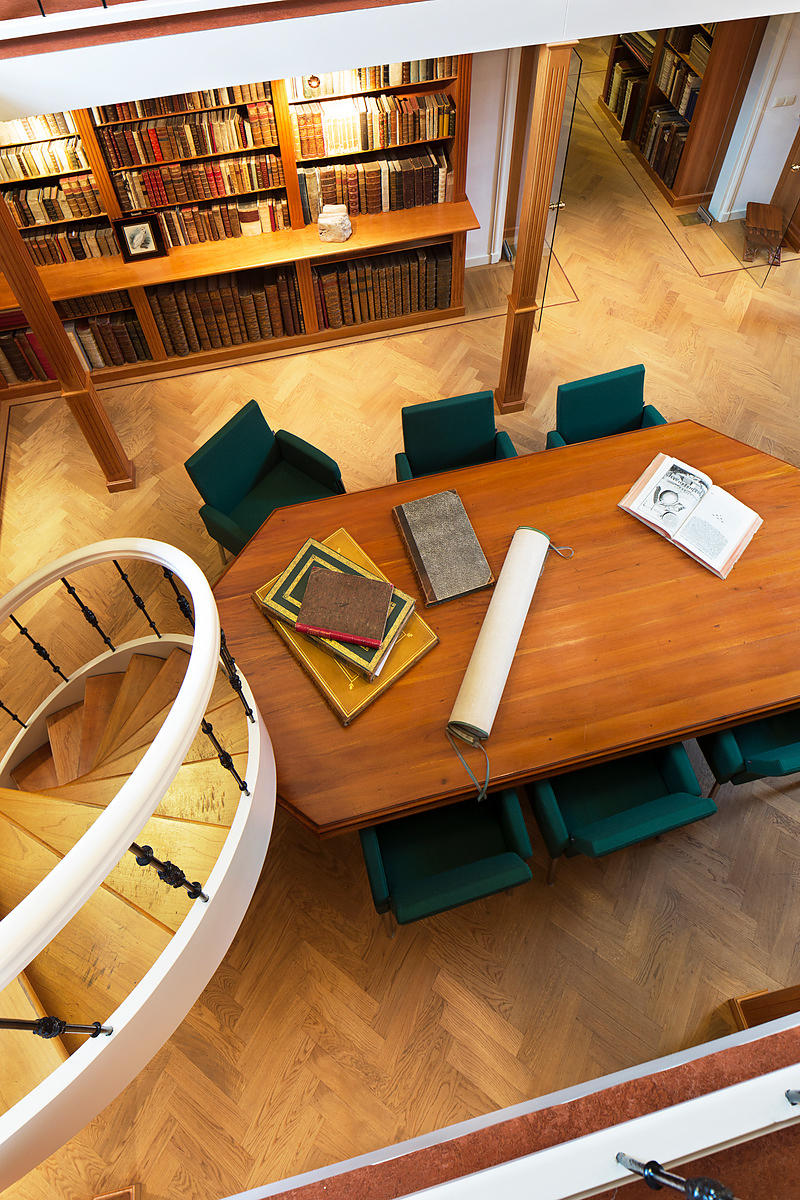 WICHMANS, Augustinus Franciscus.
Apotheca spiritualium pharmacorum contra luem contagiosam aliosque morbos, ...
Including: [WICHMANS, Augustin]. Diarium ecclesiasticum de sanctis contra pestem tutelaribus, ...
Antwerp, Hieronymus Verdussen, 1626. 2 parts in 1 volume. 4to. With Verdussen's woodcut lion device on title-page. Contemporary blind-tooled pigskin over wooden boards (front board with gold-tooled initials "G*F*A*G" -- George Falb, Abbot of Göttweig Abbey -- and date "1630"), with 2 strap fastenings with engraved brass clasps and catchplates, and brass anchorplates.
€ 3,250
First and only edition of the first extensive work and most unusual work of the Premonstratensian monk, Augustinus Wichmans (1596-1661) from Antwerp, later Abbot of Tongerlo. Like all his works it is primarily religious in nature but in this case it is also medical, a spiritual regimen against the plague and other contagious diseases. It describes itself as an apothecary of spiritual pharmaceuticals, with the second part providing a month by month calendar of patron saints who can protect one from the plague. But Wichmans's pharmacopoeia is concerned not with the preparation of medicinal plants but with, for example, a Saint John's gospel that one can wear around one's neck and various other amulets (including wearable reliquaries). His instructions for constructing and blessing these amulets are very precise, for the devil was always lurking, hoping to lead the maker astray and turn the devices into his own evil weapons. Wichmans notes that witches tortured in Roermond in 1613 had confessed that the devil had helped them make such devices to give them supernatural powers, for example of flight. He also notes that leaves of the original species of palm for use as amulets come only from Palestine and Arabia, but that a local species can substitute for it. The book has been largely overlooked in the literature on medicine and on witchcraft.
From the library of George Falb (1612-1631), Abbot of the Benedictine Göttweig Abbey, about 60 km west of Vienna. Somewhat browned throughout and with an occasional minor and usually marginal stain, but still in good condition. A remarkable window into early 17th-century Catholic views on amulets for protection from disease.
C. Caspers, "Tegen de pest en tegen de ketters", in: A.L. Molendijk, ed., Materieel Christendom (2003), pp. 249-272; Krivatsky 12981 (part 2 only); STCV (5 copies); not in BMN; Caillet; Coumont; Thorndike; etc.
Related Subjects: