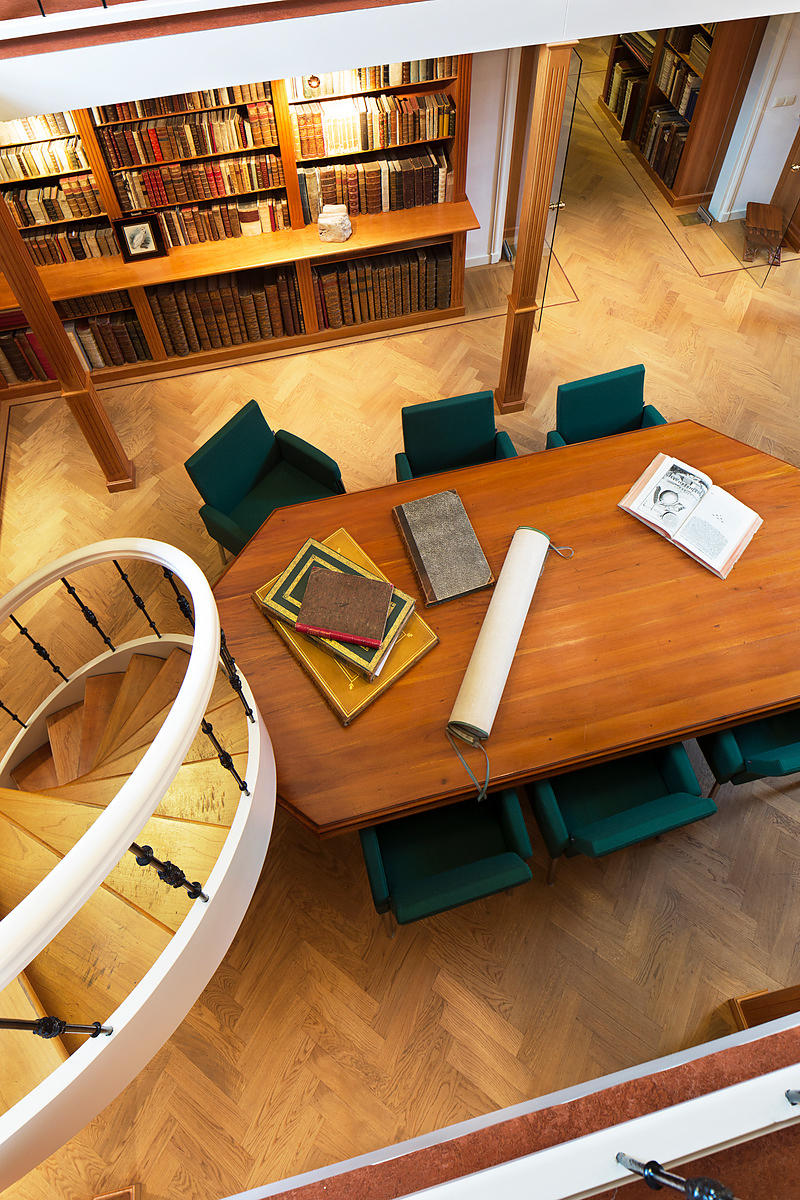 VISSCHER, Claes Jansz. [and Simon FRISIUS].
t' Arminiaens testament.
[Amsterdam, Claes Jansz. Visscher, 1618]. Large 1mo broadsheet (66.5 x 46.5 cm), with engraved illustration (53 x 45.5 cm) at the head (with Visscher's name in the plate at lower right) and a letterpress verse text below.
€ 2,500
Impressive large allegorical print of the defeat of the Arminians at the Synod of Dort in 1618, here in the rare first Visscher state. The publisher and engraver Claes Jansz. Visscher heavily reworked the plate of an earlier print by Simon Frisius commemorating the Dutch-Spanish truce of 1609, entitled: Pyramis pacifica. He revised the image so extensively, that his revision is often treated as a separate work, making the present version its first state. It is the most spectacular print to come out of the Arminian controversy. A more common, much smaller and less impressive engraving was also published.
A heated theological and political conflict had raged in the Low Countries between the Arminians (from 1610 also called Remonstrants) and Gomarists for more than a decade when it came to a head with the Synod of Dort (1618/19), which decided in favour of the Gomarists. The Synod led to the 1619 execution of the Republic's greatest statesman Johan van Oldenbarnevelt, who had supported the Arminian cause. In revenge his sons Reinier and Willem conspired to assassinate the (Gomarist) Dutch stadholder Maurits of Nassau, Prince of Orange. Other prominent members of Dutch society who had political, religious or personal grudges against the Prince lent their support. The plot was betrayed in February 1623, and the conspirators arrested and executed from March to May.
A corner at the foot torn off and replaced with blank paper, with the loss of most of the imprint and the ends of the last 8 lines of verse. Further with a few spots and tiny holes, and small restored tears, but generally in good condition and still attractive.
Atlas van Stolk 1347; Hollstein XXXVIII, p. 21, no. 29, state III (4 copies); Muller, Historieplaten 1329a ("zeldzaam").
Related Subjects: