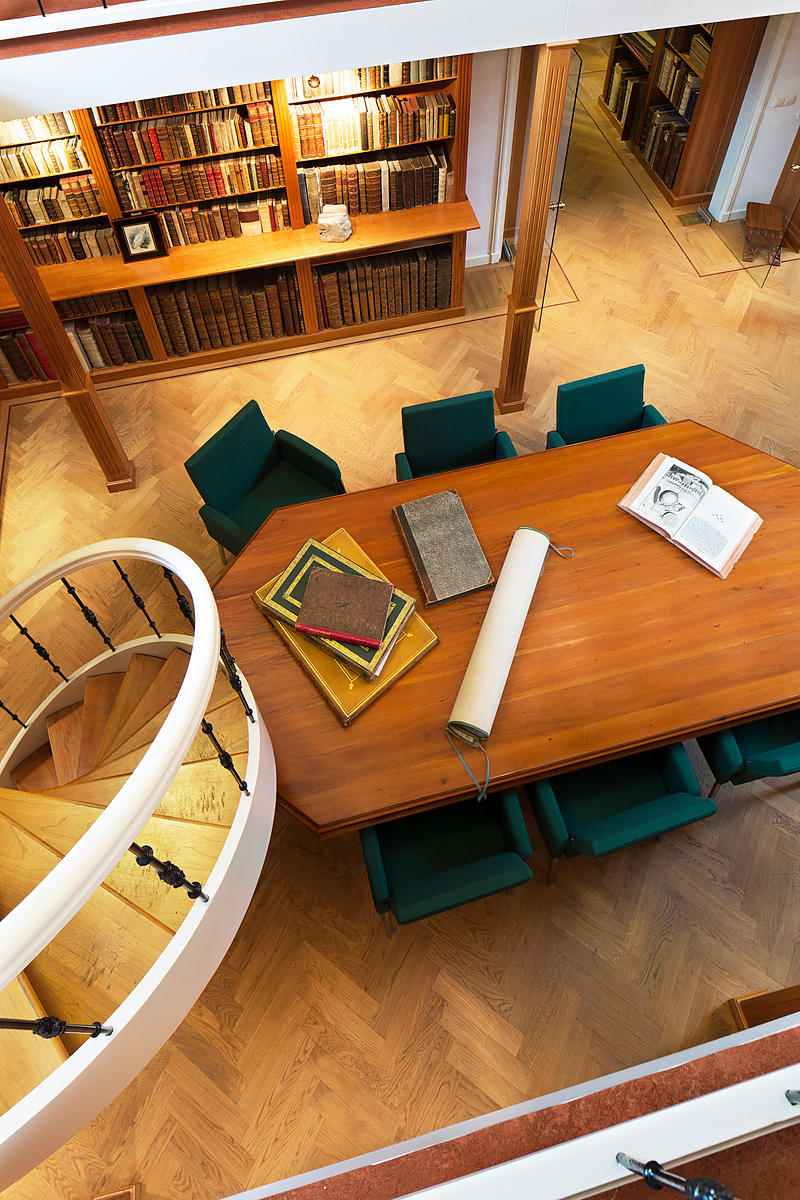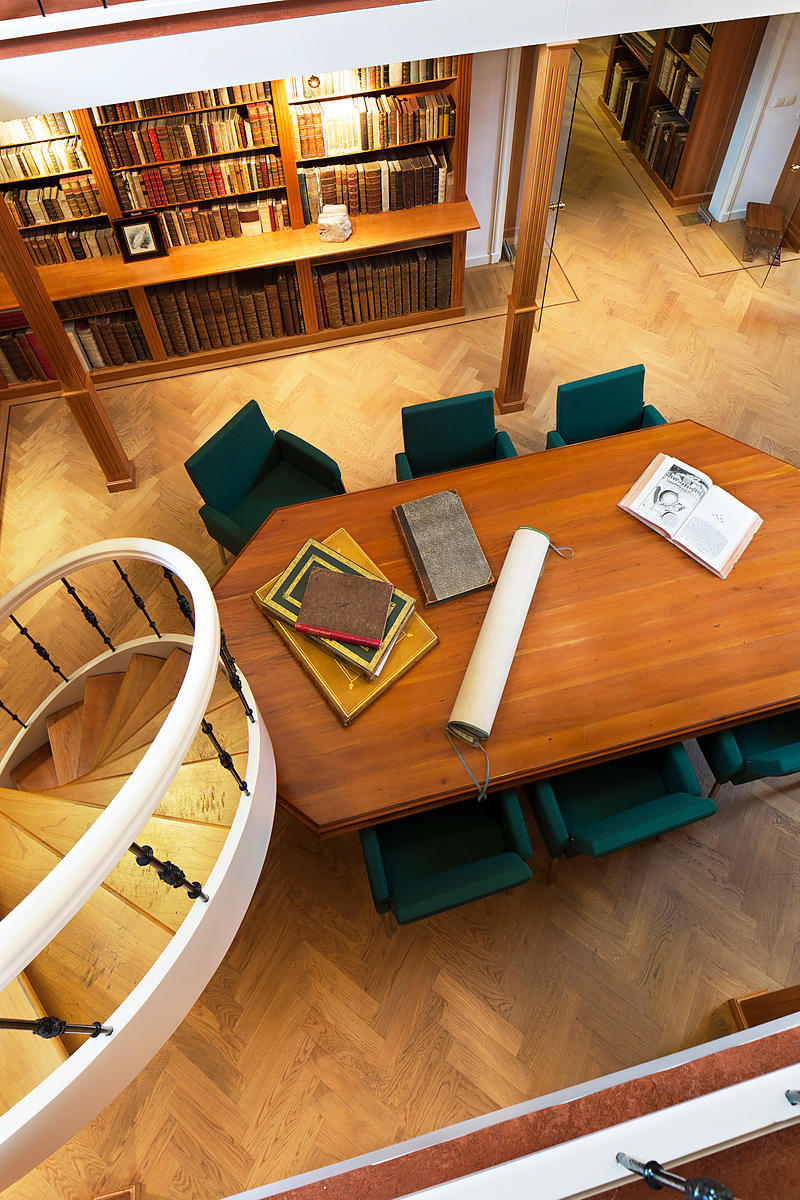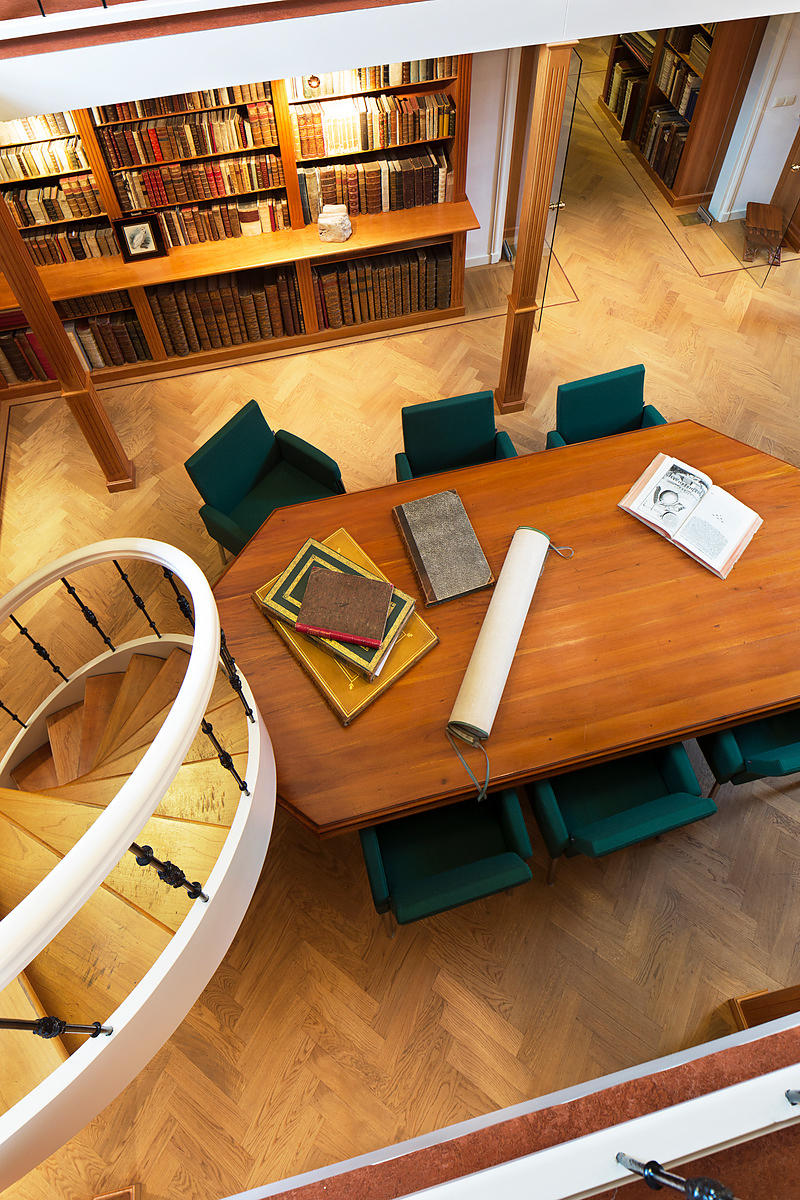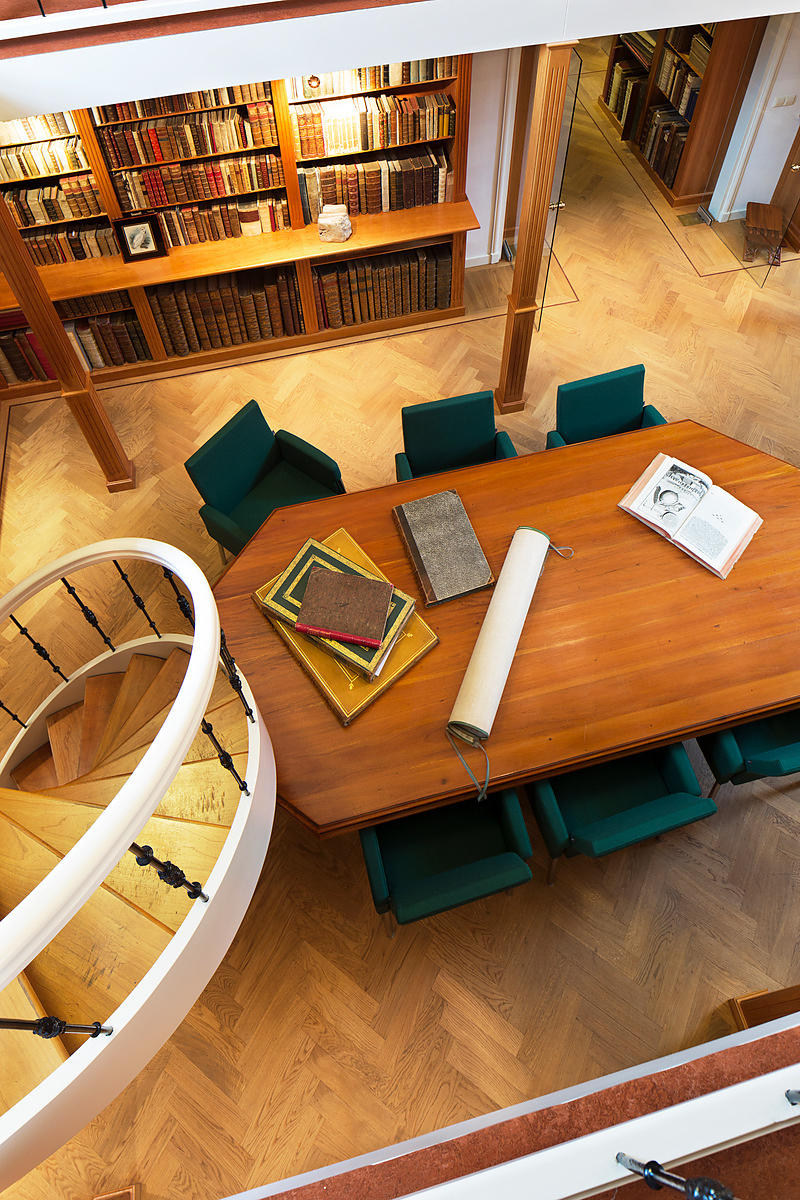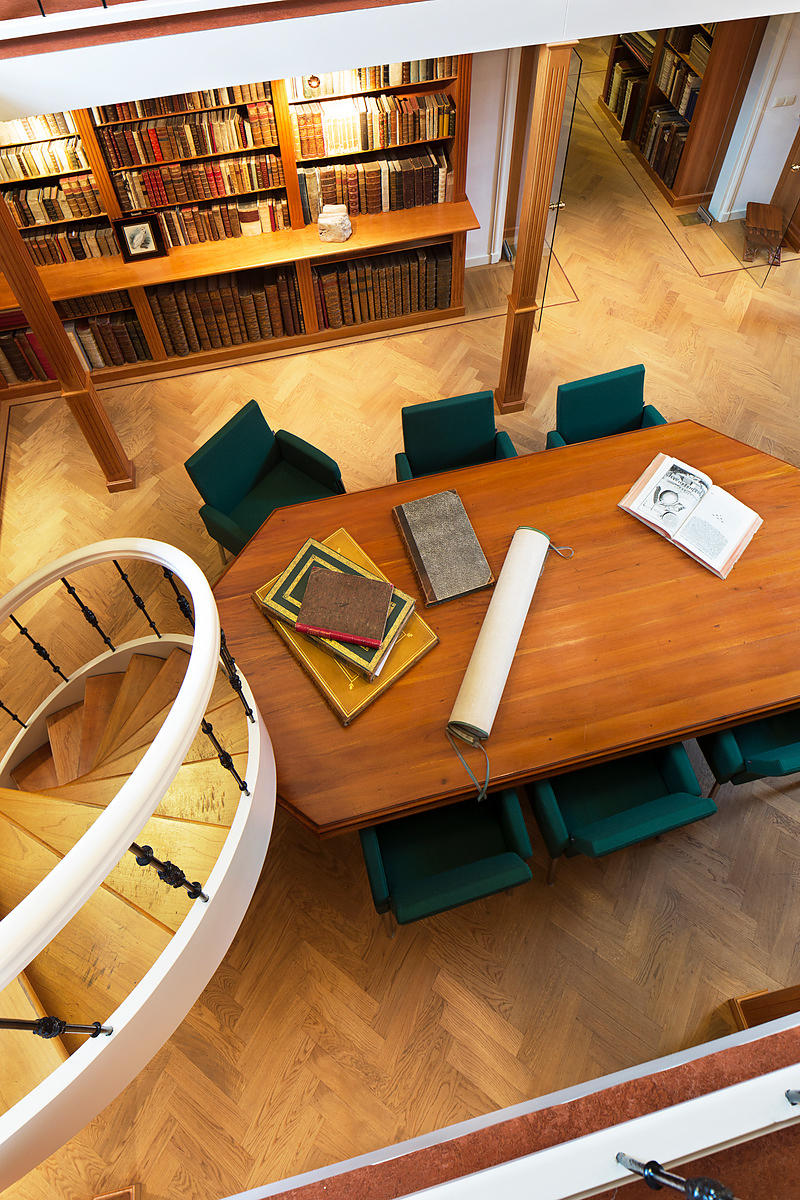 VAERNEWIJCK, Marcus van.
Die historie van Belgis, diemen anders namen mach: Den spieghel der Nederlantscher audtheyt.
Ghent, widow of Gheeraert van Salenson, 1574. Small folio (28 x 19.5 cm). With Salenson's woodcut device, the woodcut coat-of-arms of the author on the back of the title-page, and woodcut illustrations in the text (7 coats of arms, including 1 block repeated but with an added crown; and about 16 mostly pictorial illustrations plus about 38 repeats). 19th-century boards covered with paper.
€ 2,950
Second edition of a popular history of the Low Countries by Marcus van Vaernewijck (1518-1569), a poet and historian descended from an old noble family from Ghent, and a member of the chamber of rhetoric "Maria 't Eeren". He was twice elected alderman of the city of Ghent. His present book covers the history of the Low Countries in antiquity and the Middle Ages in a lively style, including both real and imaginary people and exploits. It reports events to 1506. Of special importance is the part on Ghent, its monuments and political organisation, the author being particularly well informed on this subject.
Ulco Poost's copy, with his bookplate on the paste-down, and with an earlier library stamp on a free endleaf. Slightly browned throughout and with small holes in about 5 leaves, but otherwise in good condition, with only a minor stain in the foot margin of 4 leaves. Binding somewhat dirty and with a couple small scuffs on the back board, but still good. A popular history of the Low Countries with woodcut illustrations.
Belg. Typ. 9272; Bibl. Belg. II, p. 410 (V 64) (6 copies); Netherlandish books 29948 (8 copies).
Related Subjects: