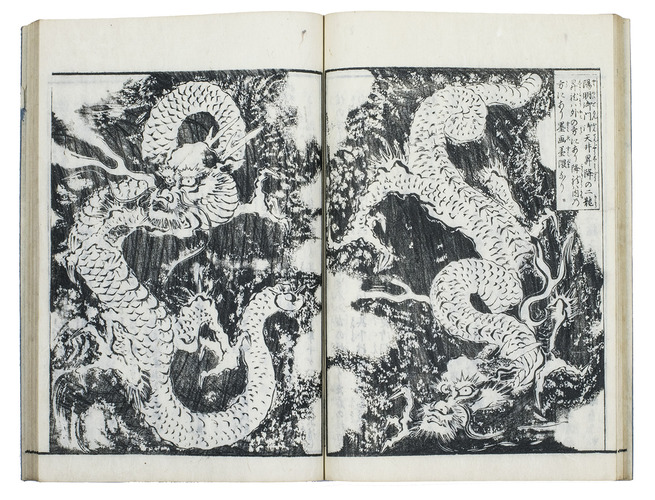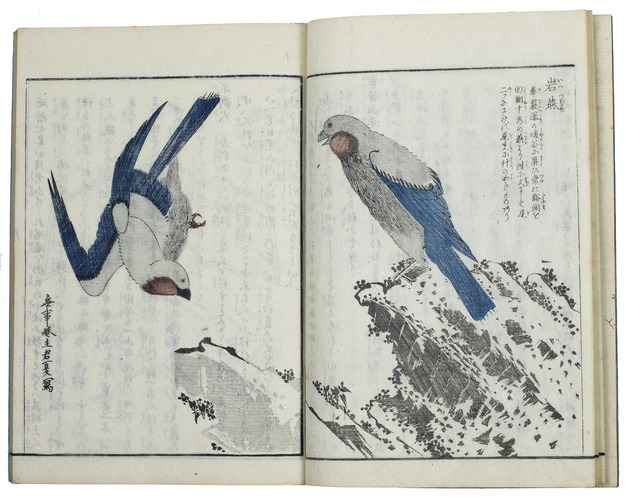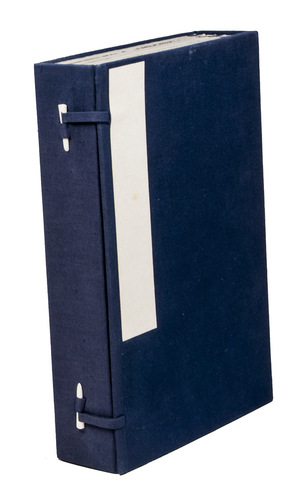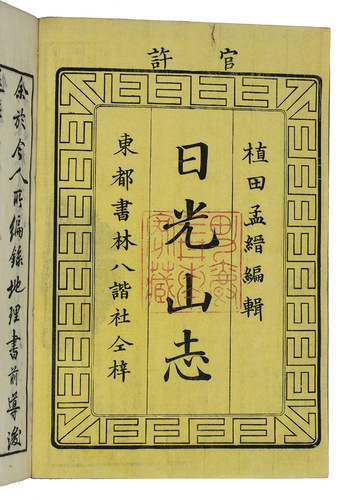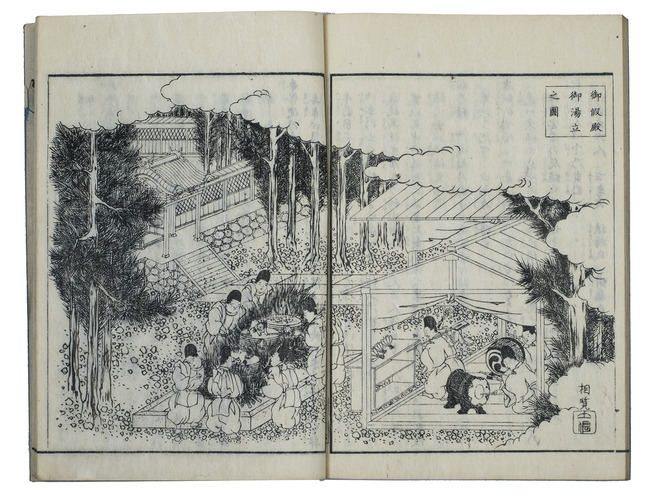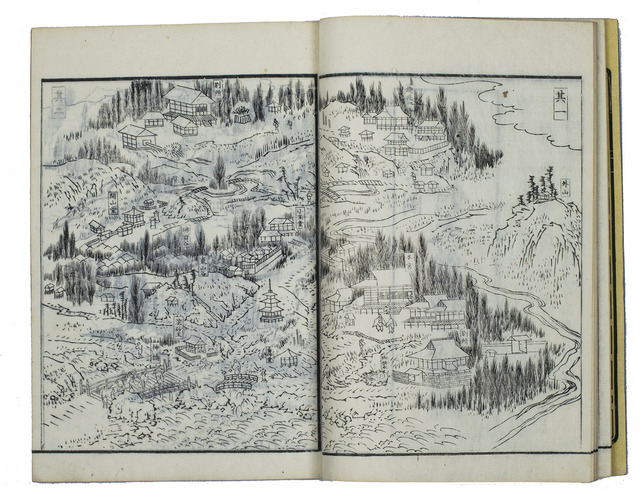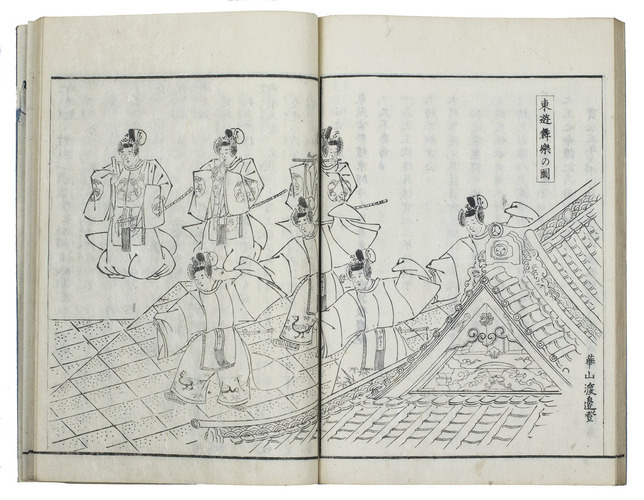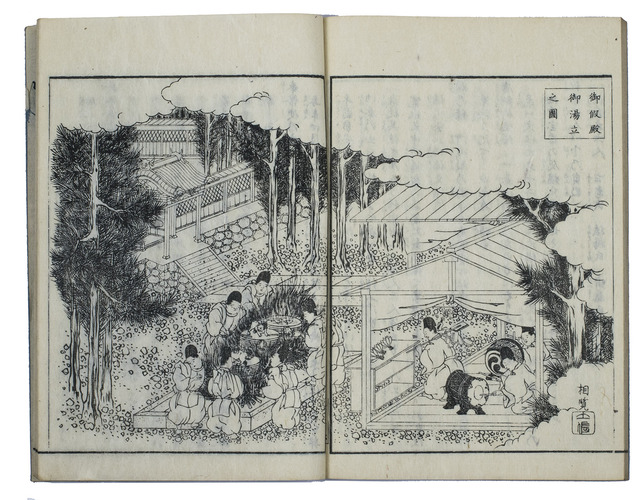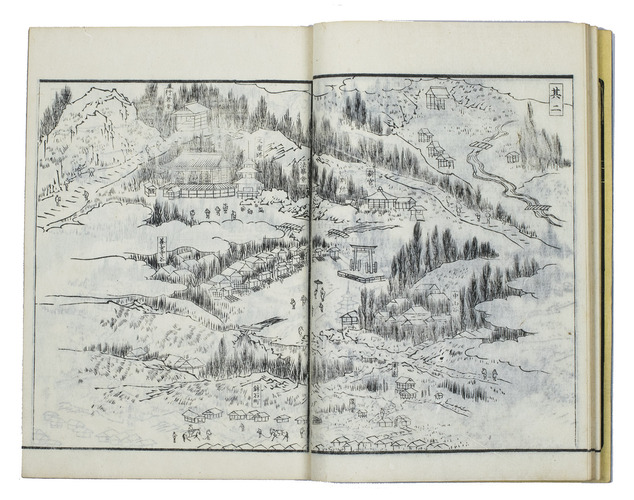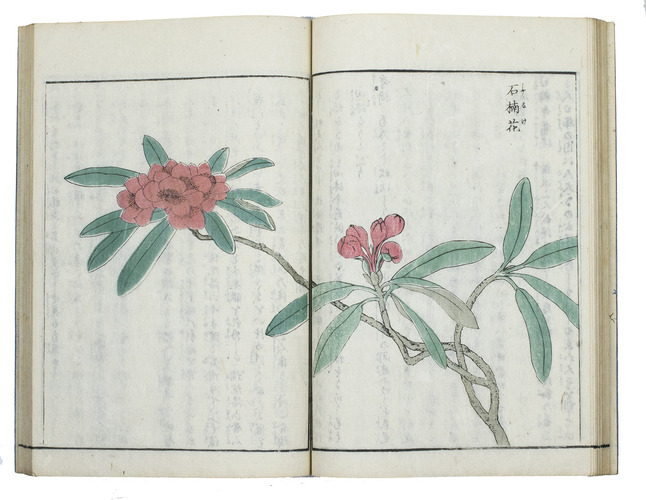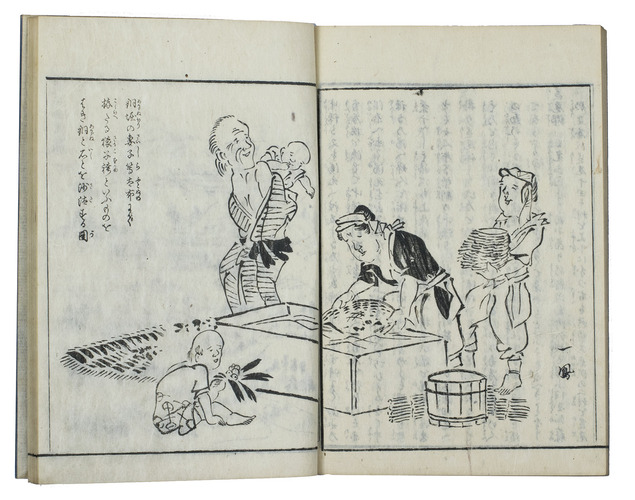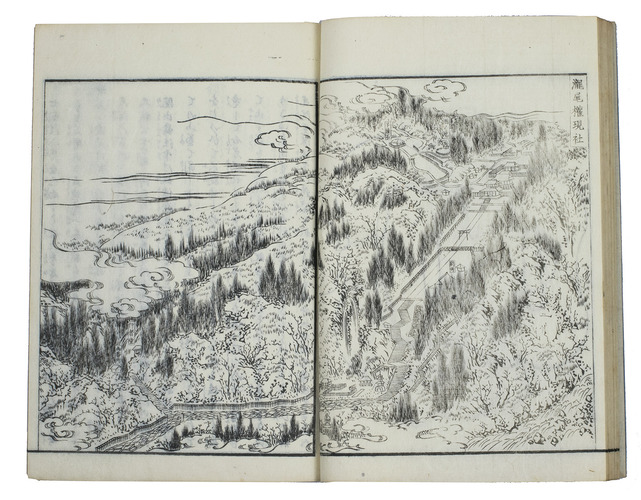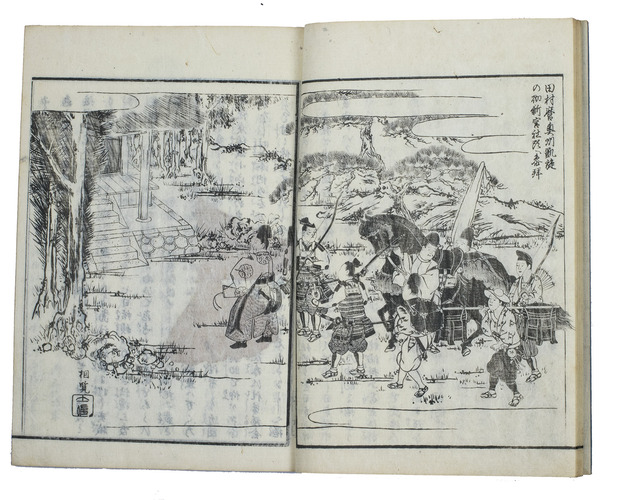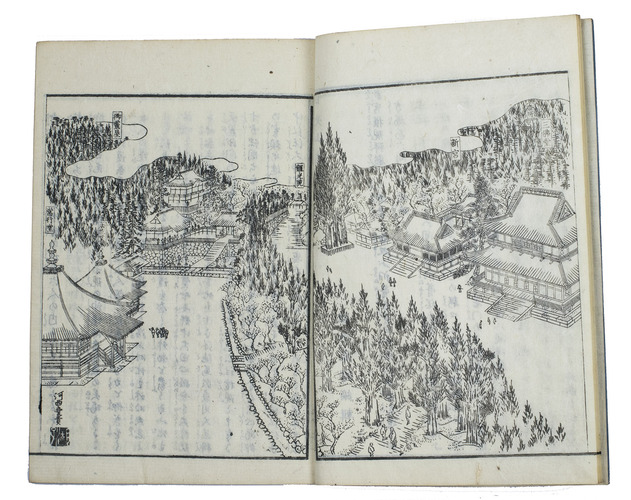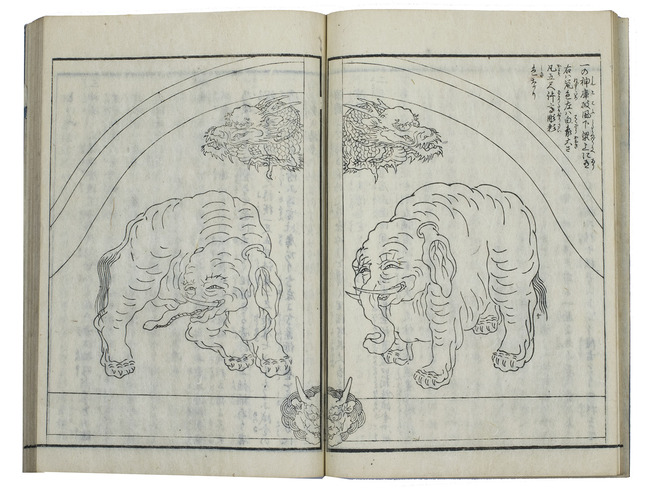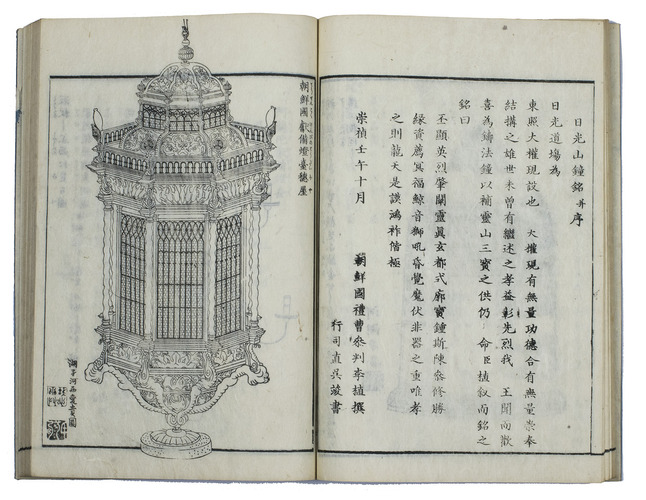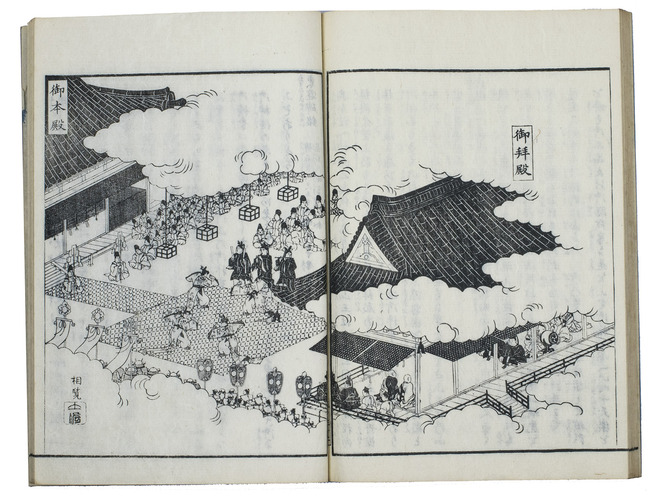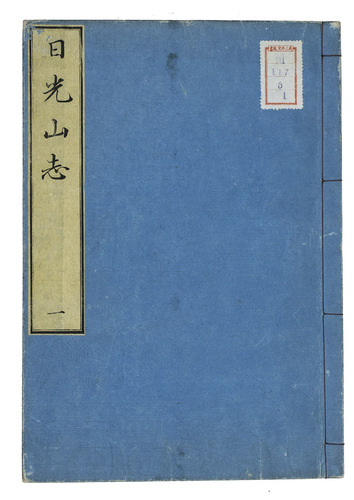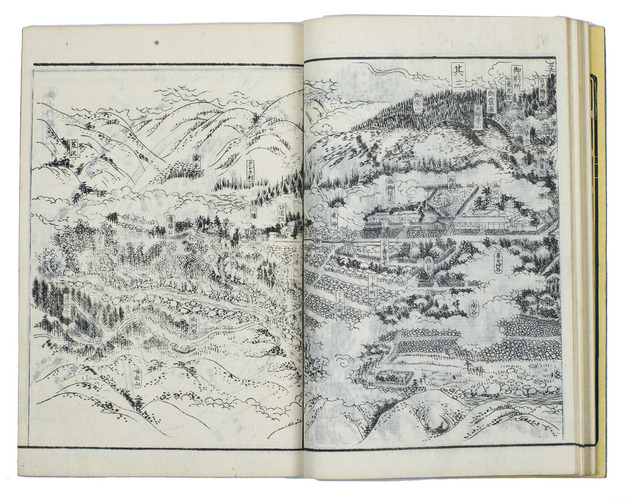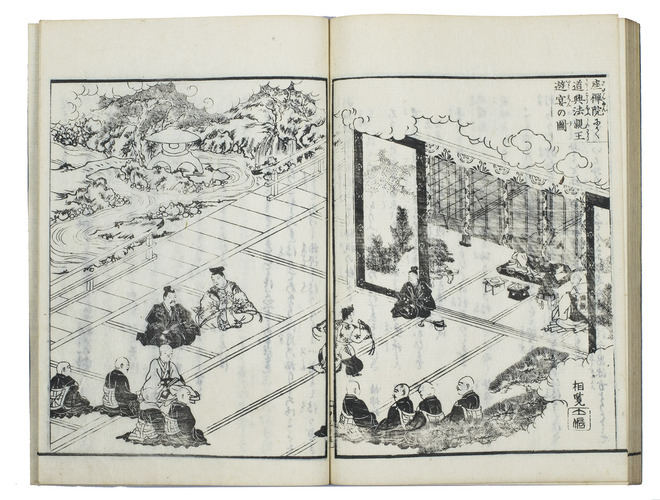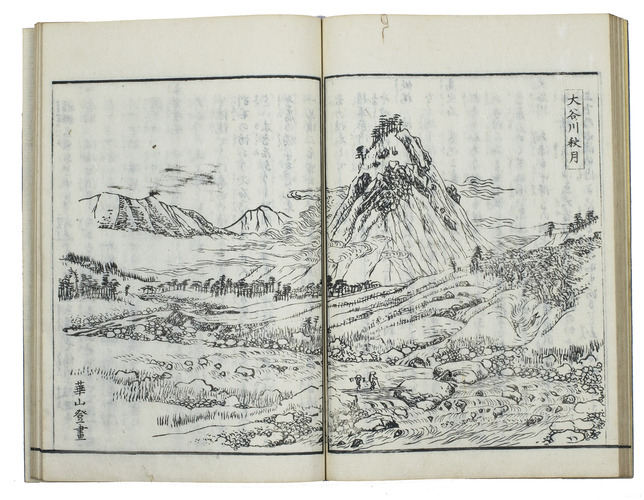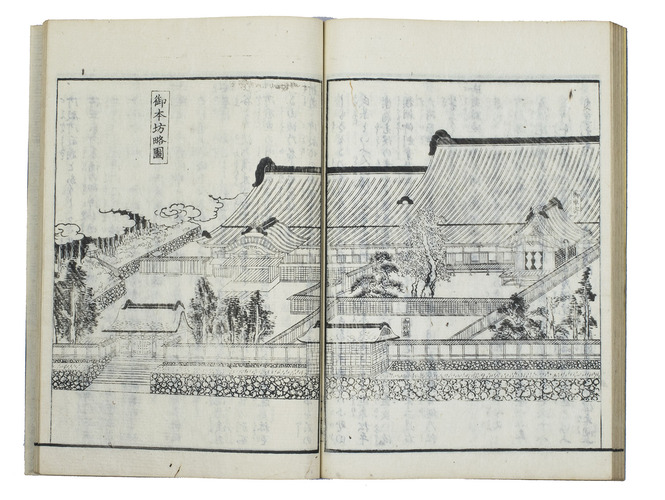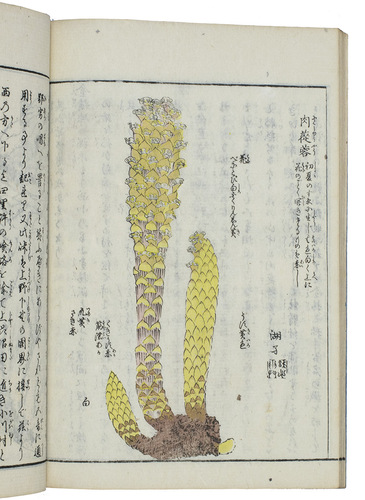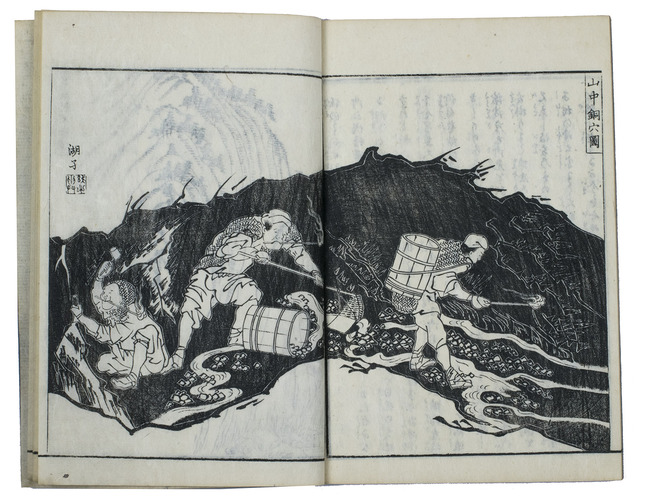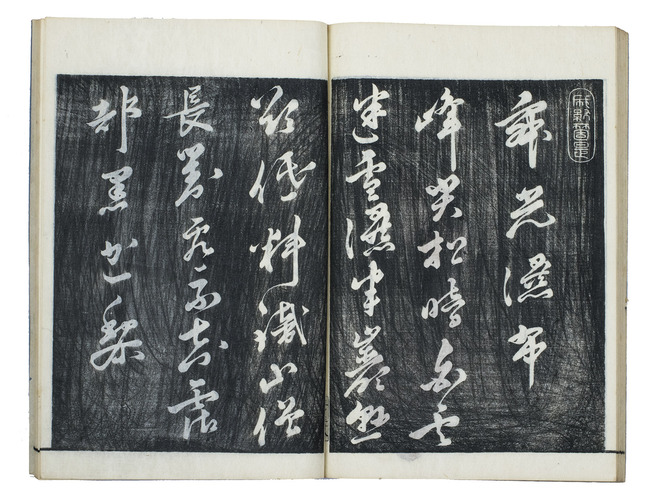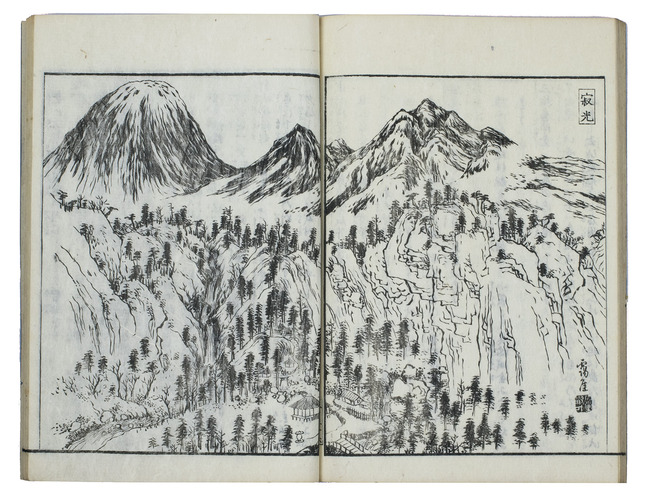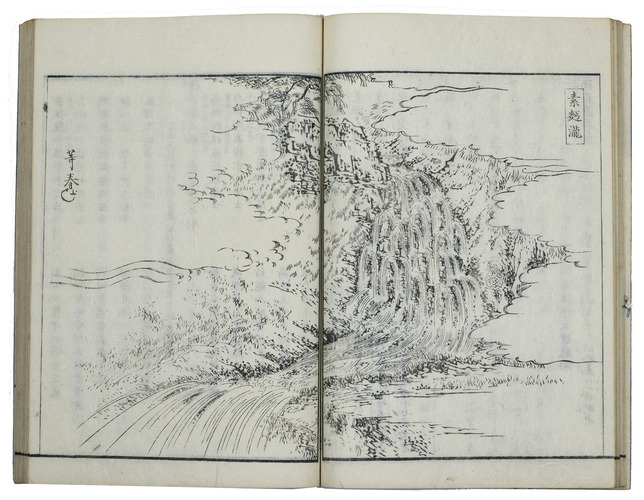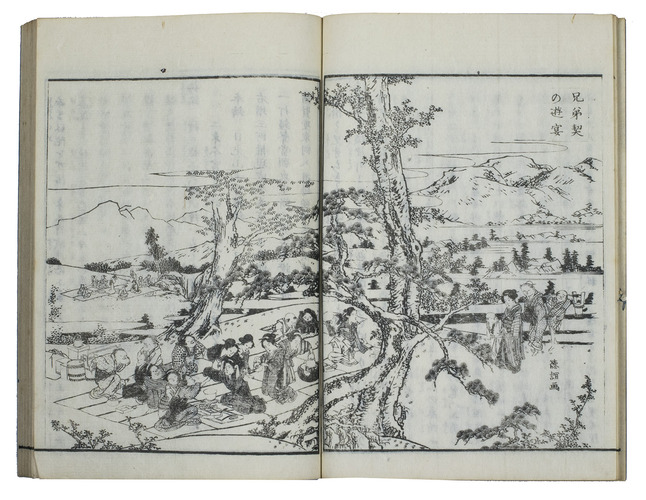 UEDA, Moshin [and others?].
Nikko sanshi [= Pictorial record of Nikko].
Edo [= Tokyo], [Ihachi Suharaya and others?], 1837. 5 volumes together in a case. 26 x 18 cm. (Edo period book size: obon). Printed from woodblocks on Japanese mulberry-bark paper. With 78 double-page, 12 single page and 4 small (in text) woodcut illustrations of the Nikko region, including 7 double-page and 1 single page colour-printed illustrations in vol. 4. Bound in the traditional Japanese fukuro toji manner, in the original publishers blue paper wrappers.The 5 volumes are stored in a modern blue cloth chitsu (Japanese style folding case). [53], [1 blank]; [1 blank], [40]; [1 blank], 51, [1 blank]; [1 blank], 55, [1 blank]; [1 blank], 49, [1 blank] double ll.
€ 12,500
First edition of a striking, profusely illustrated guide to the beautiful Nikko region. The work includes depictions and descriptions of sacred sites like temples and shrines in the mountains, mountain scenery in general, flora and fauna, the town of Nikko itself - small and quiet at that time, and the locals in their natural environment. An illustration of the famous Shinkyo bridge can be found in volume 1 and even a large copper lantern at the Tosho-gu shrine, presented by the Dutch East India Company (VOC) to Shogun Tokugawa Iemitsu in 1643, is depicted in volume 5. Both shrines and the surrounding mountains and waterfalls are beautifully illustrated in the present work: these sites include many buildings spread out over a larger area. The Nikko Shrines and Temples are a UNESCO world heritage site.
The present work is a guide to famous places and therefore fits in the genre of "meisho zue" books. The genre originated in Japan in the 17th century, but gained in popularity during the 18th and 19th centuries. It combines detailed illustrations with text to depict and describe the history, heritage and natural environment of a certain city or region. Nikko and its surroundings were - and still are - an extremely popular Japanese tourist destination, located approximately 150 kilometres north of central Tokyo, thus warranting the present illustrated guide.
With multiple dried ginkgo leaves in the fold of 13 leaves throughout vols. 1-4. With small bookplates (with shelfmarks?) on the front wrappers and 2 red owners stamps on the front paste-downs. Wrappers slightly rubbed, mainly around the edges. Some insignificant worm holes in the first few leaves of vol. 3 and the last few leaves of vol. 5. Otherwise in very good condition. Franklin, Exploring Japanese books and scrolls (2005) pp. 125-126; The Pulverer collection (https://pulverer.si.edu/node/1180/title) (1 copy).
Related Subjects: