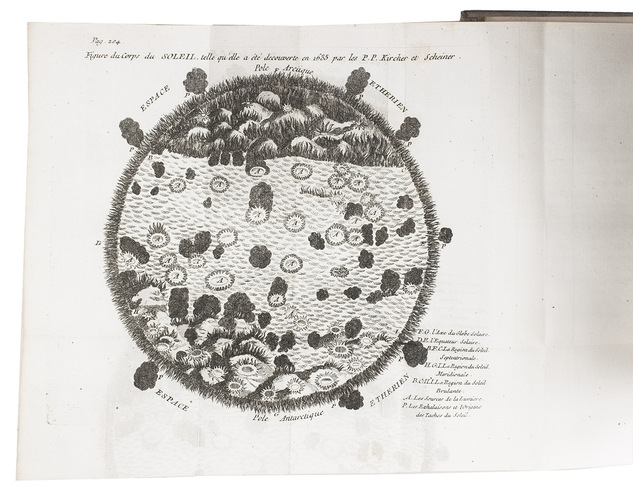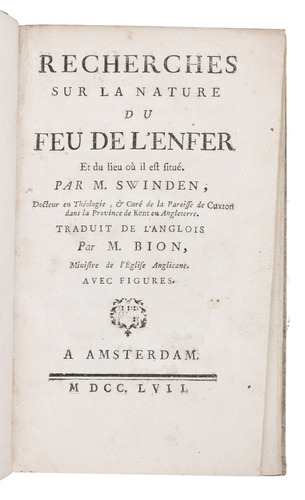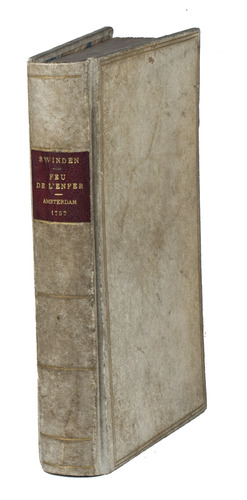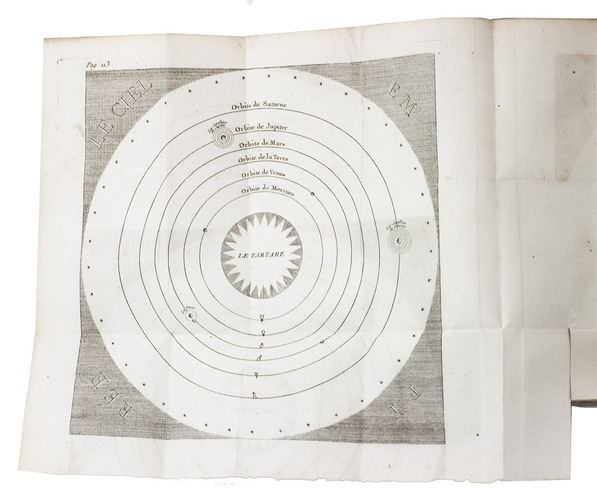 SWINDEN, Tobias.
Recherches sur la nature du feu de l'enfer et du lieu où il est situé.
Amsterdam, 1757. With 2 folding engraved plates. 19th-century vellum. XVI, 271, [1 blank] pp.
€ 900
Third edition of the French translation of a work on hell by the English clergyman Tobias Swinden (1659-1719). Besides the punishments one can expect in hell, it mostly deals with the location of hell. Stating that the fire in hell isn't a metaphor, but real fire, and that the fire was eternal, Swinden places the hell in the sun. He includes different opinions on the placement of hell, refuting the idea of fire (and hell) being inside of the earth. He also tries to reconcile science and religion, referring to Copernicus and Tycho Brahe, and agreeing that the sun, and not the earth, is the center of the universe and not the earth. In spite of the scholarly approach of the work, it became rather popular and appeared in various editions and translations.
With two bookplates on paste-down. Title-page slightly soiled, margins slightly browned throughout and with a few small spots. Binding only slightly soiled. Overall in very good condition. Caillet 10495; STCN 297970747.
Related Subjects: