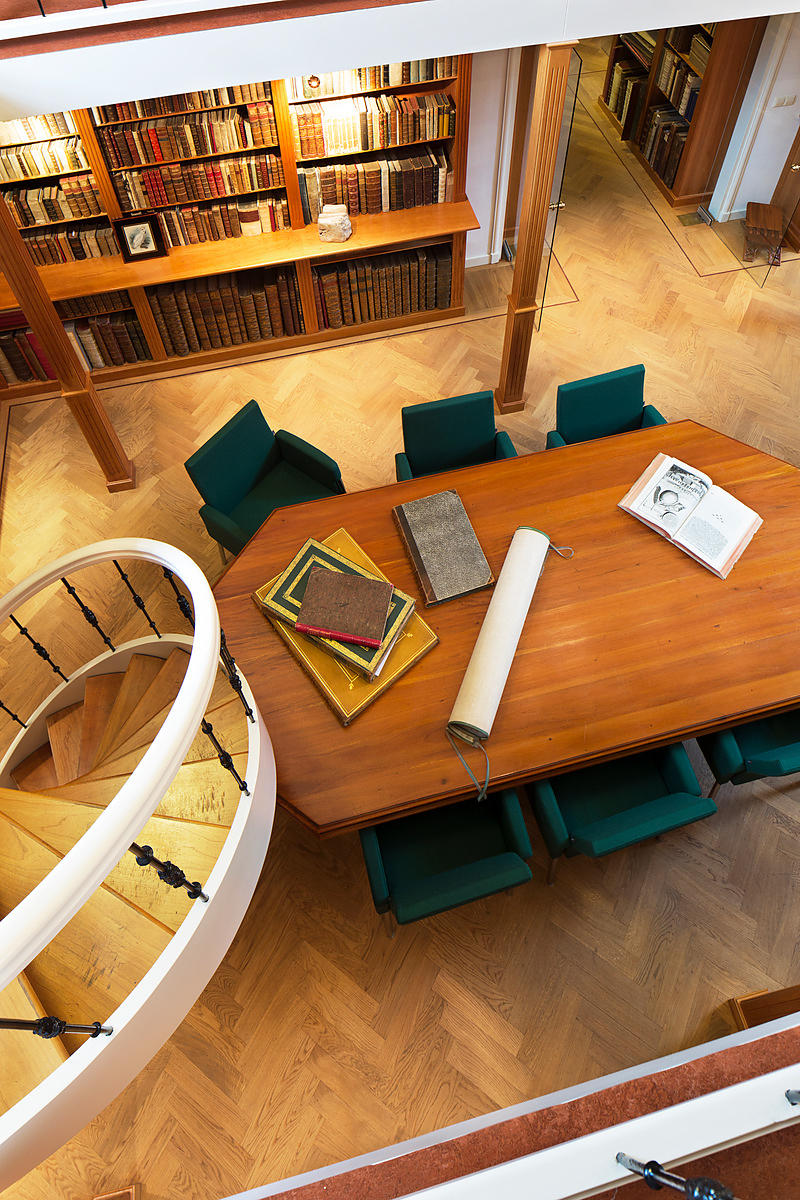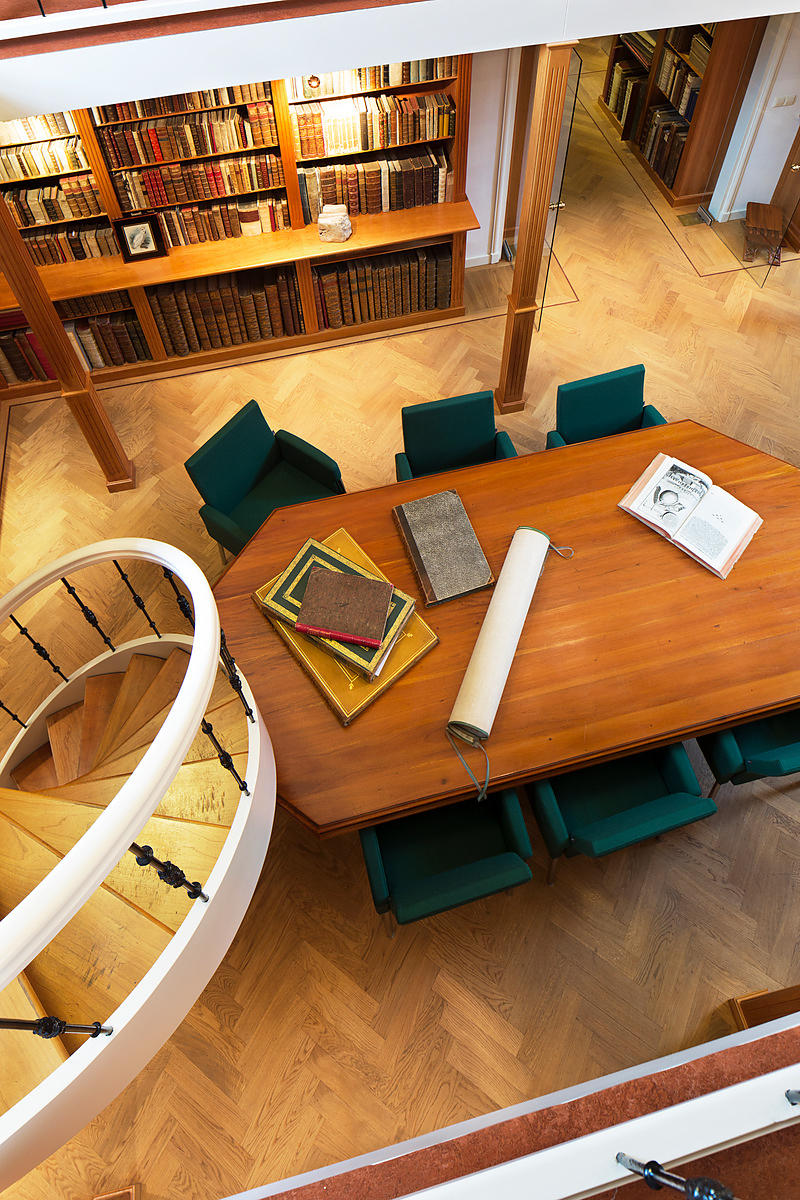 SPIEGEL, Adriaan van de.
Isagoges in rem herbariam libri duo. Including: VORSTIUS, Adolphus. Catalogus plantarum horti academici Lugduno Batavi, …Leiden, Elzevier, 1633. 24mo (10.5 x 5.5 cm). With engraved title-page. Contemporary calf, rebacked in the late 19th-century (?).
€ 850
The Elzeviers' enlarged edition of the first book to give detailed instructions for forming a collection of dried plants, with a catalogue of the plants in the Botanical Garden of the University of Leiden, including plants from Brazil, Canada and the Virginia colony. The Isagoges, an introduction to (medical) botany that Spiegel wrote at age 28 in 1606, "demonstrates the extraordinary erudition and wisdom of the young man" (NBW). Though influenced by Dioscorides and Theophrastos, Spiegel attempted a new classification of plants, and Linnaeus had a high opinion of his work. Vorstius's catalogue added for this Elzevier edition is of particular interest for the American plants.With the owner's inscription of the philologist and judge Sir William Jones (1746-1794) on the back of the first flyleaf, with on the front the engraved bookplate of Thomas Edlyne Tomlins and his wife and Elizabeth dated 1830, and an engraving of Thomas Tomlins's name and address on the pastedown. The book is rebacked, as noted, retaining the original endpapers, but with the inside hinges repaired. Otherwise a very good copy, with only a couple leaves slightly browned and a small piece torn-off out of leaf N3, just touching the text.
Alden & Landis 633/114; BMC NH, p. 1991; Wellcome 6041; cf. NBW IX, cols. 709-711.
Related Subjects: