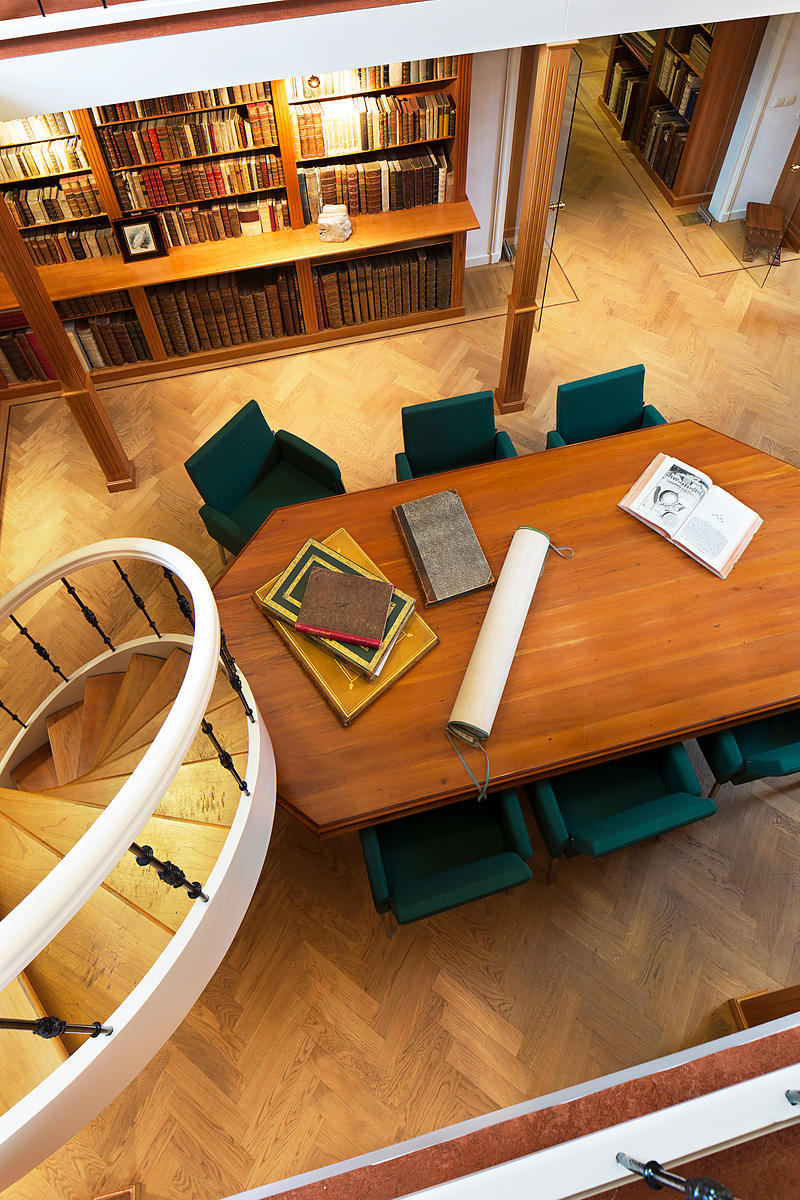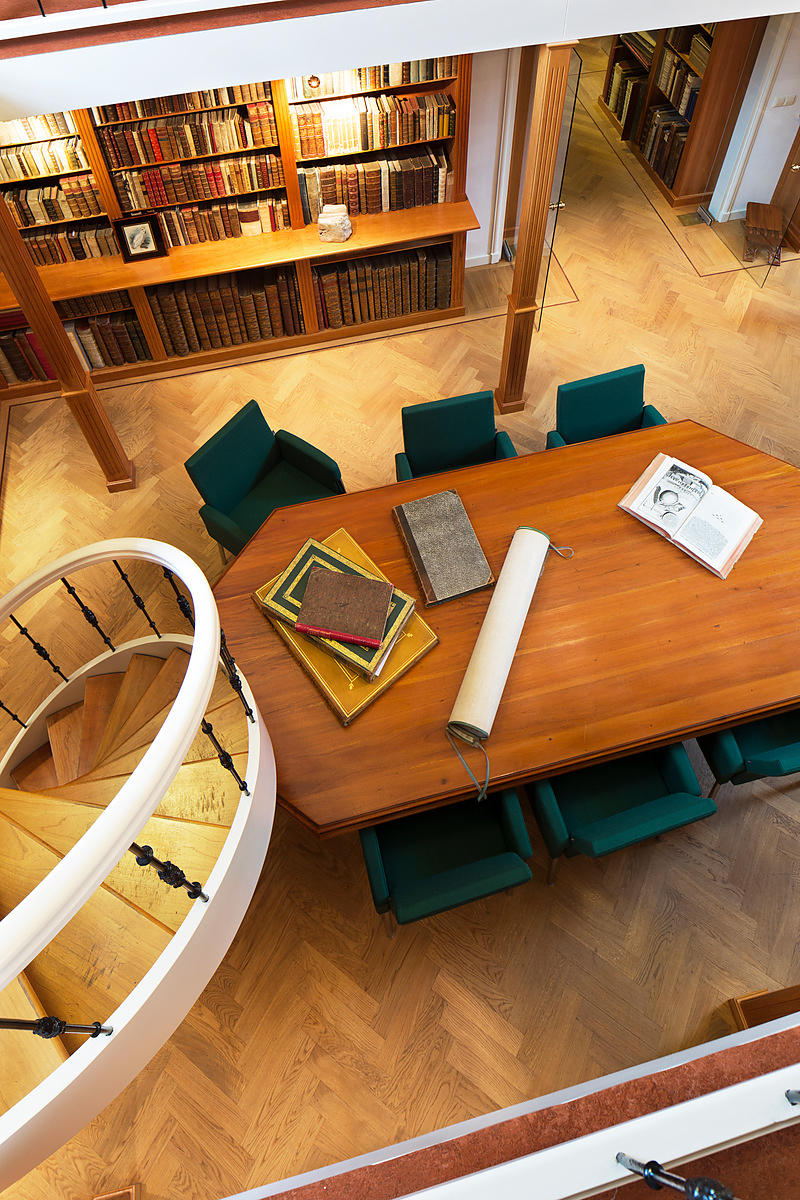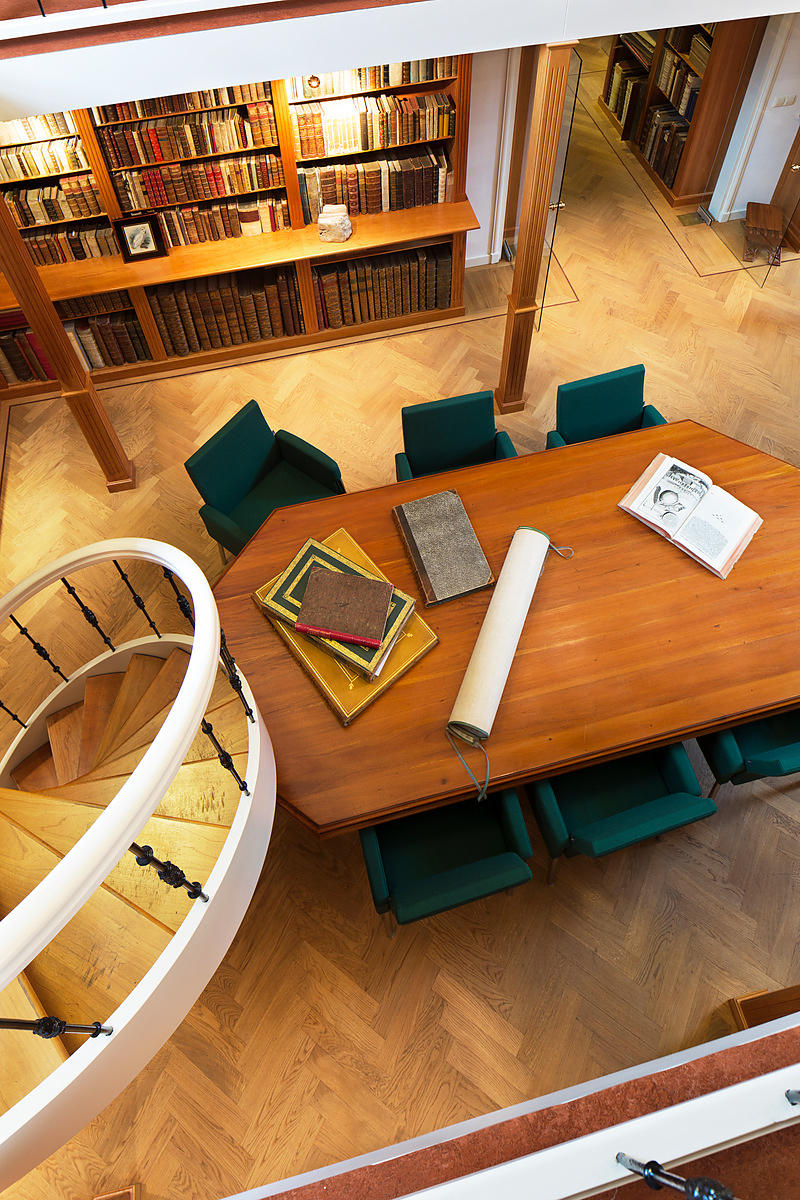 SEBASTIANI, Pietro de'.
Nuovo metodo, che facilita la lingua Toscana disteso con regole grammaticali, ...
Rome, Paolo Moneta, 1683. Small 12mo (14 x 8 cm). Contemporary marbled wrappers.
€ 2,750
Unrecorded first and only edition of a concise grammar of and guide to the Italian language (in its Tuscan variant, which had already spread to Rome by this date), dedicated to Massimiliano di Bethune, Prince of Henrichemont. Pietro de' Sebastiani, professor of the Tuscan language in Rome, follows his dedication with a brief account of the origins of the language, followed by an introduction to the pronunciation and grammar. Little is known about the author. Moneta published his first three works in a single edition in 1677, similar to the present book in dimensions and layout: a brief introduction to the Tuscan language for foreigners ("per commodità delle nationi oltramontane"), followed by two tourist guides: to the churches in Rome and their artwork, and to Rome's principal gardens, palaces, libraries, museums and galleries. Sebastiani went on to publish at least eight more small books in the years 1679 to 1686, mostly about the history and antiquities of Rome. He returned to his professional field, the Tuscan language, only in the present book. Its structure and content differ considerably from his 1677 Nuovo metodo per acquistare brievemente la lingua Toscana Romana. Dennis Rhodes first drew attention to the 1677 publication in 1983 and Aprea called its introduction to the Tuscan language "a source of considerable interest for the study of pre-unification Roman regional Italian".
From the Fürstlich-Fürstenbergische Hofbibliothek, Donaueschingen. On the title-page, the author, place of publication, publisher and date are underlined in red pencil. With a faint stain in the lower outside corner throughout, not reaching the text and darkened only at the tip, and a couple tiny chips, but otherwise in very good condition. The wrapper is somewhat rubbed.
Not in Gamba, Serie dei testi di lingua ... Italiana; ICCU; KVK; Parenti, Prime edizioni Italiane; WorldCat; for Sebastiani's 1677 grammar: Fabio Aprea, "Il 'Nuovo metodo per acquistare ... la lingua Toscana Romana' di Pietro de Sabastiani (Roma, 1677)", in: Soc. Int. di Linguistica e filologia Italiana, XIV congresso (2016); BLC Italian (17th cen.), p. 838; Dennis Rhodes, "An anonymous guidebook to Rome, 1677", in: British Library journal IX (1983), pp. 193-194; for other works by Sebastiani: Schudt, Le guide di Roma 411-413.
Related Subjects: