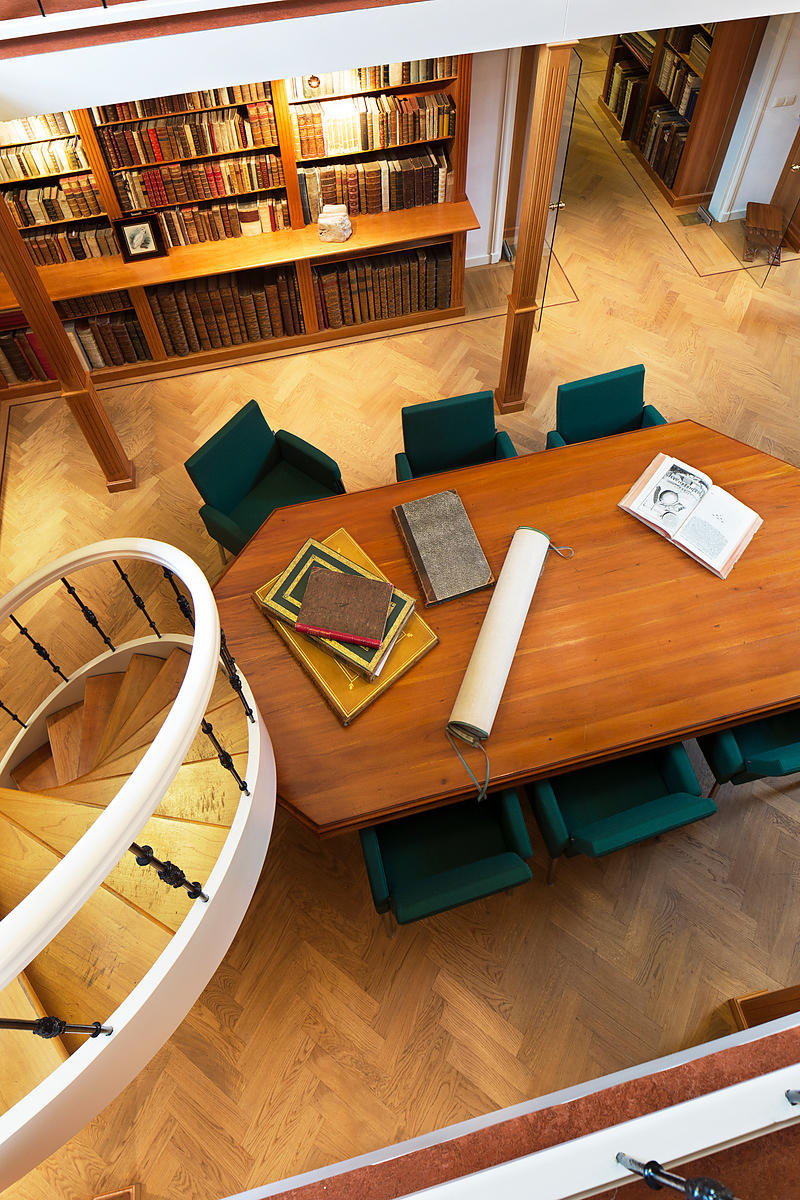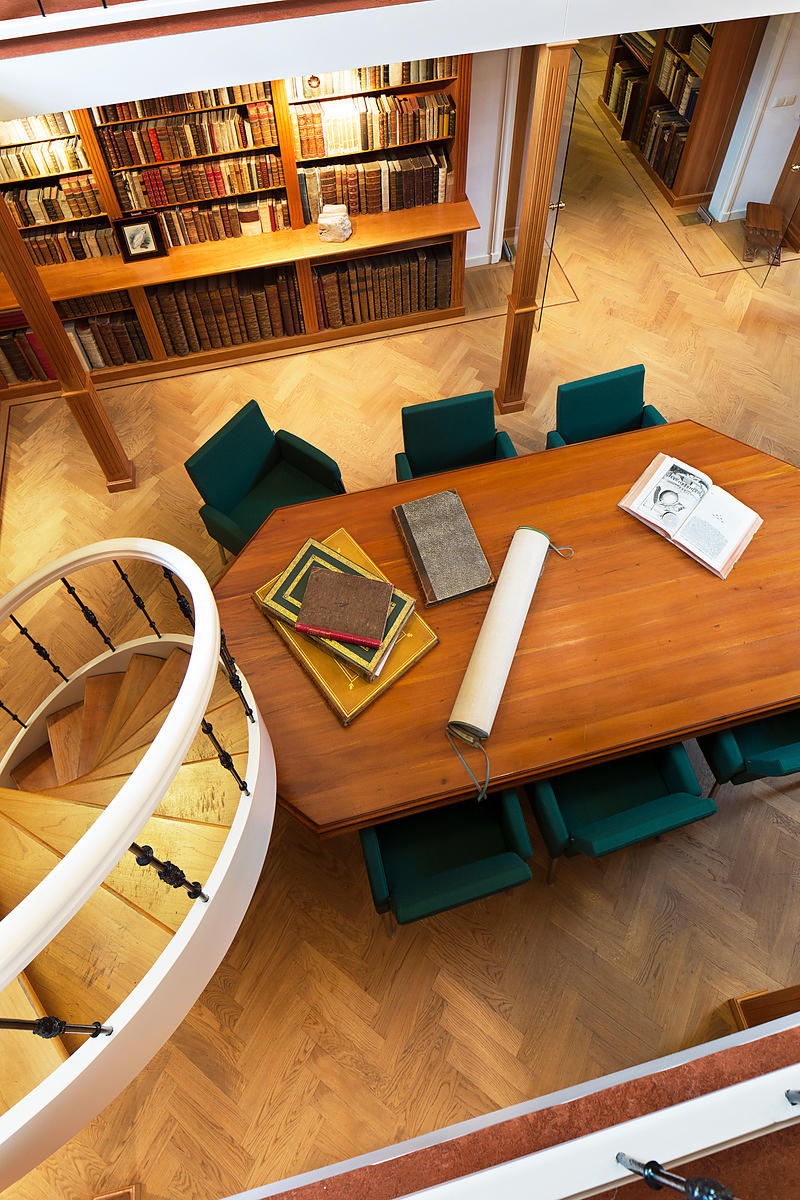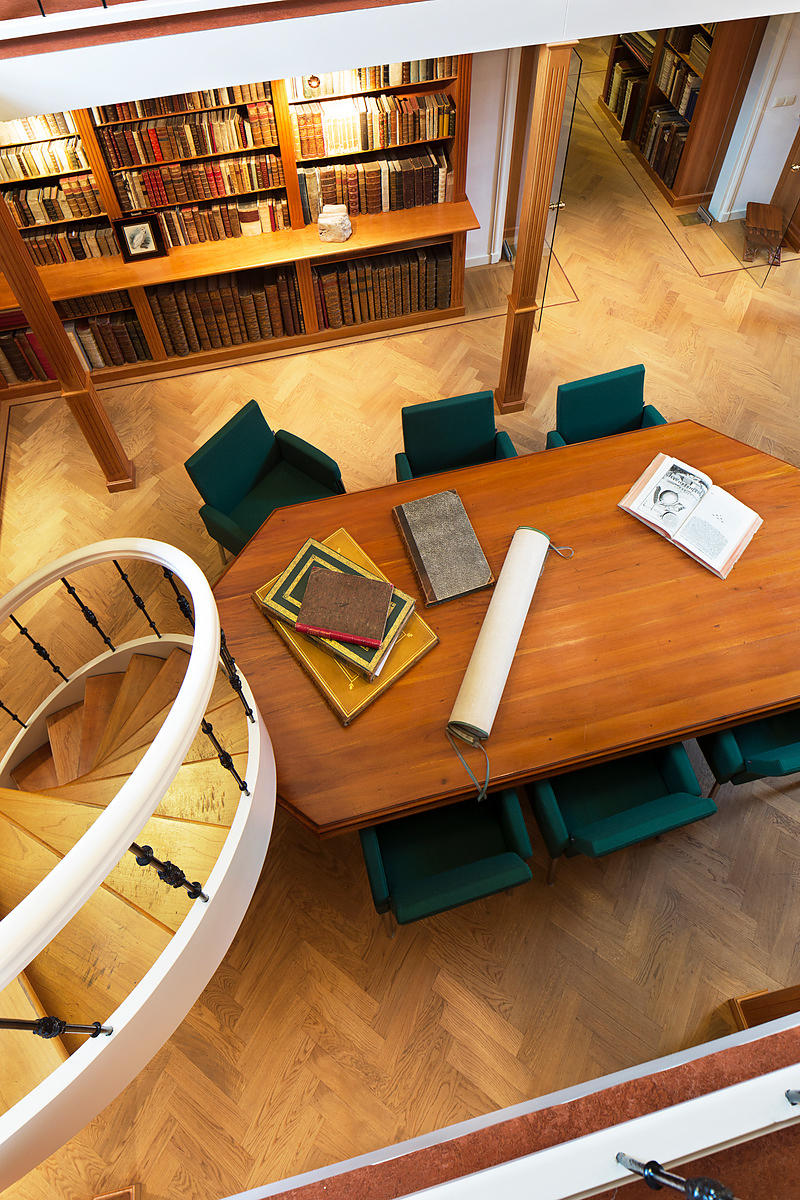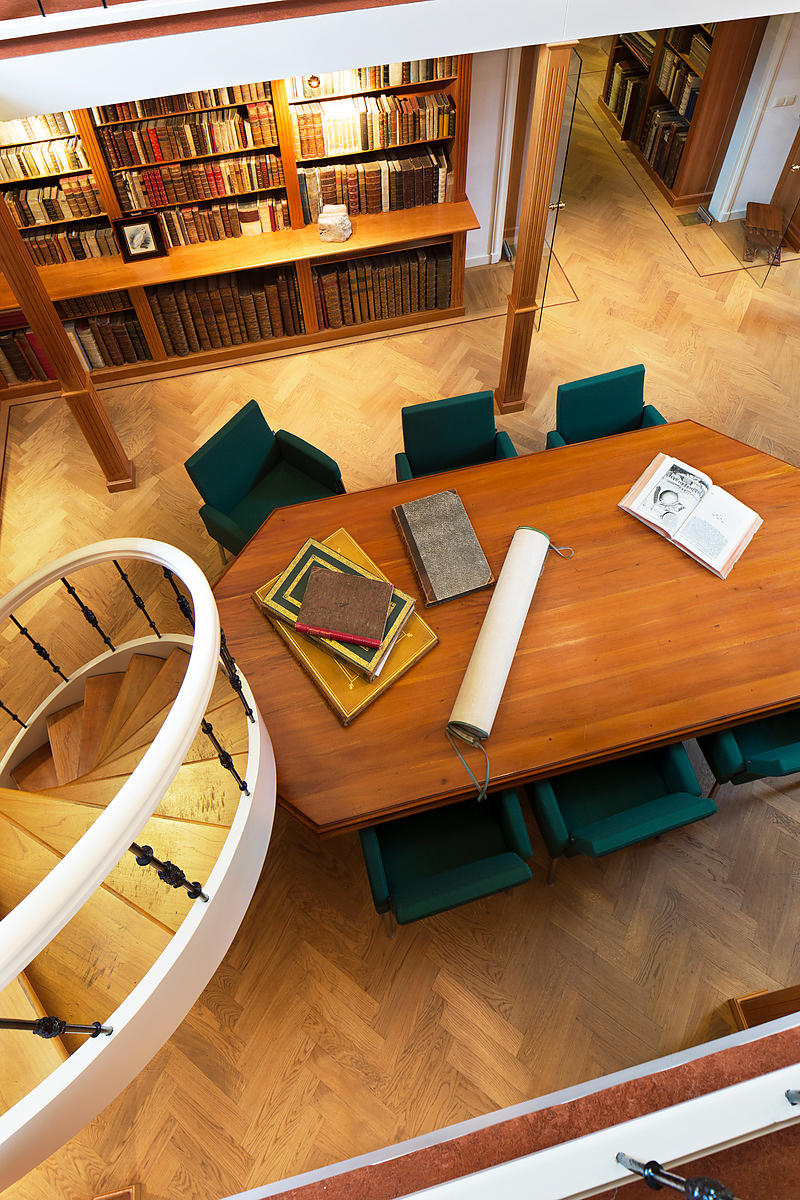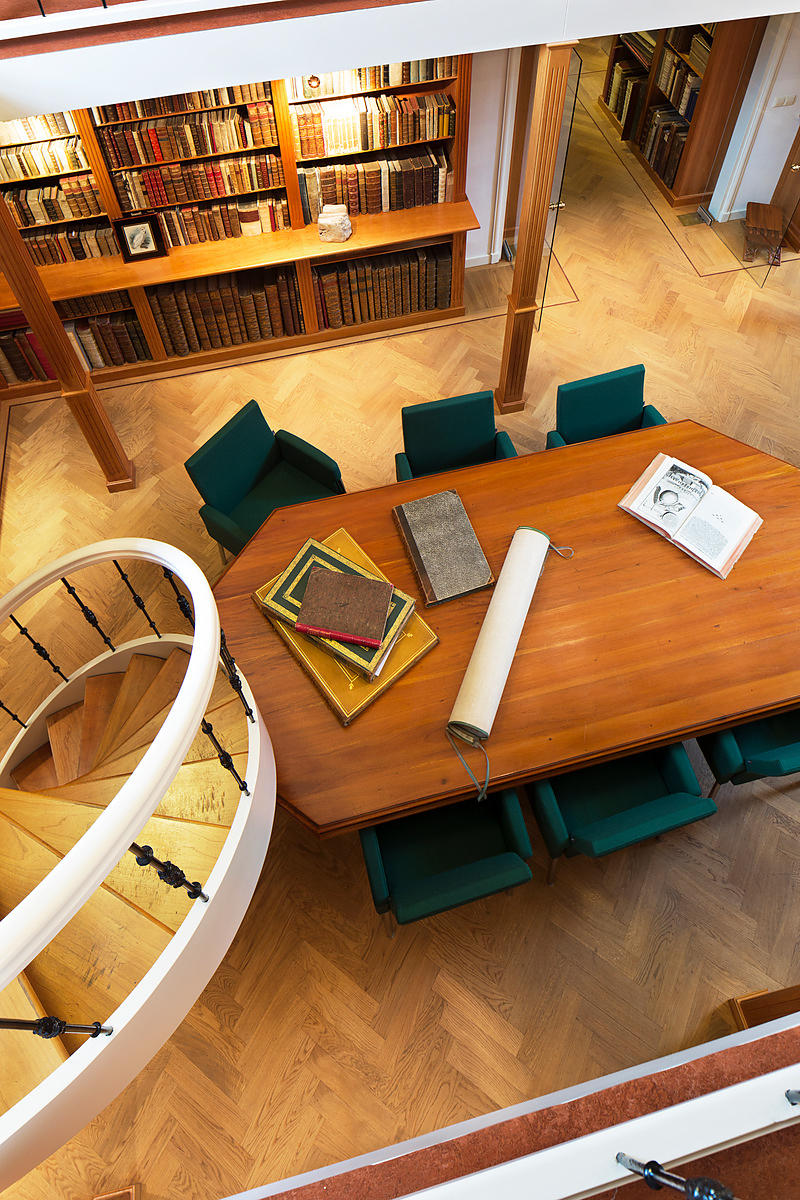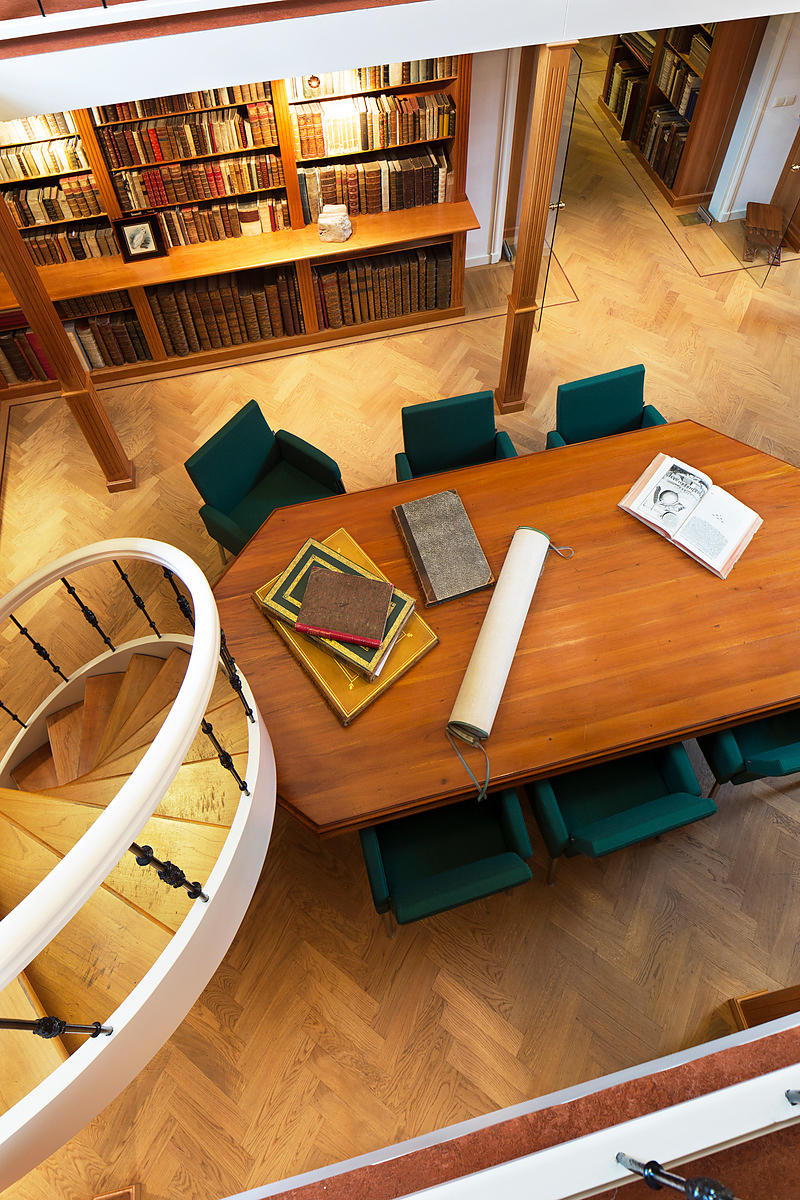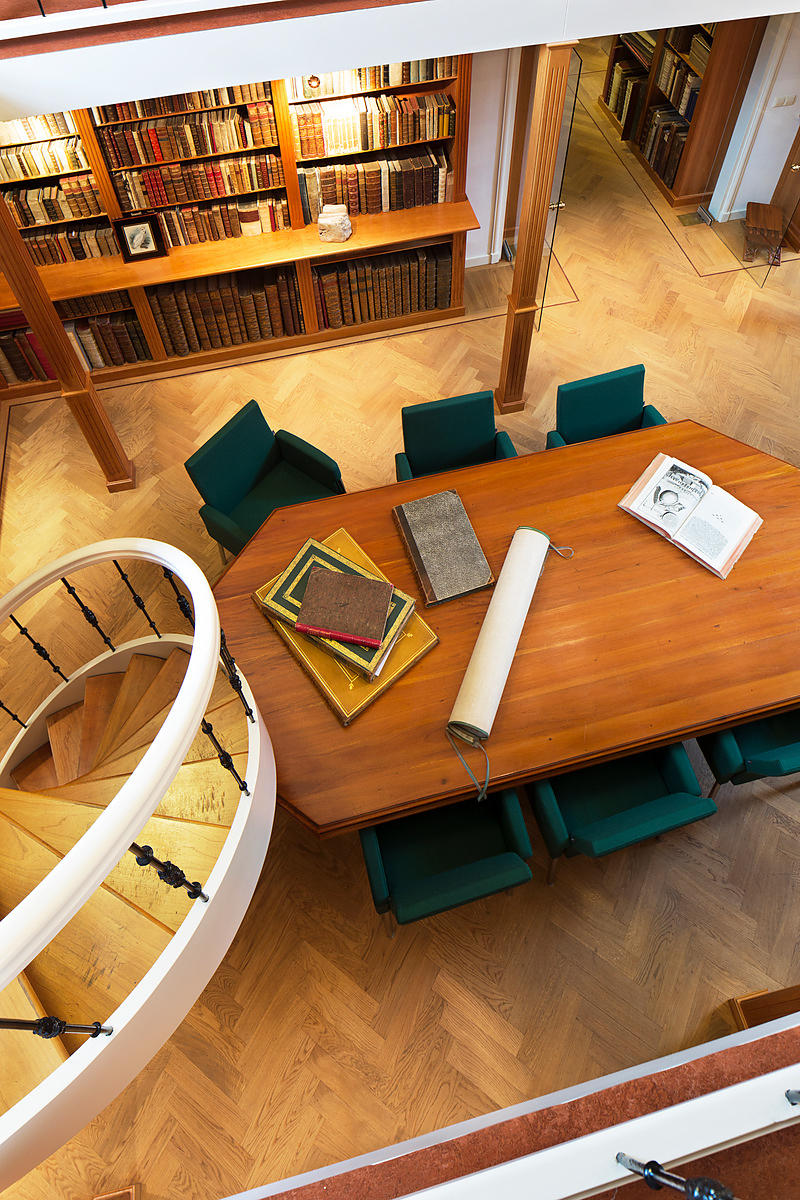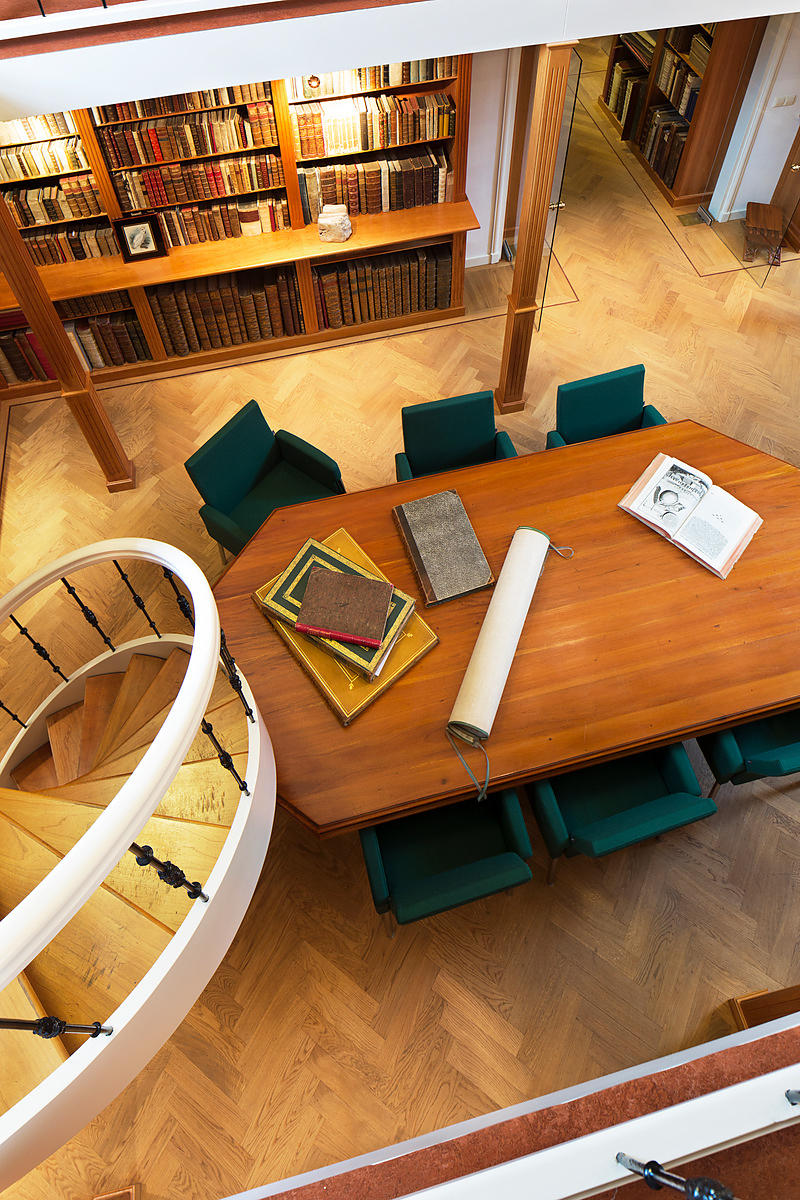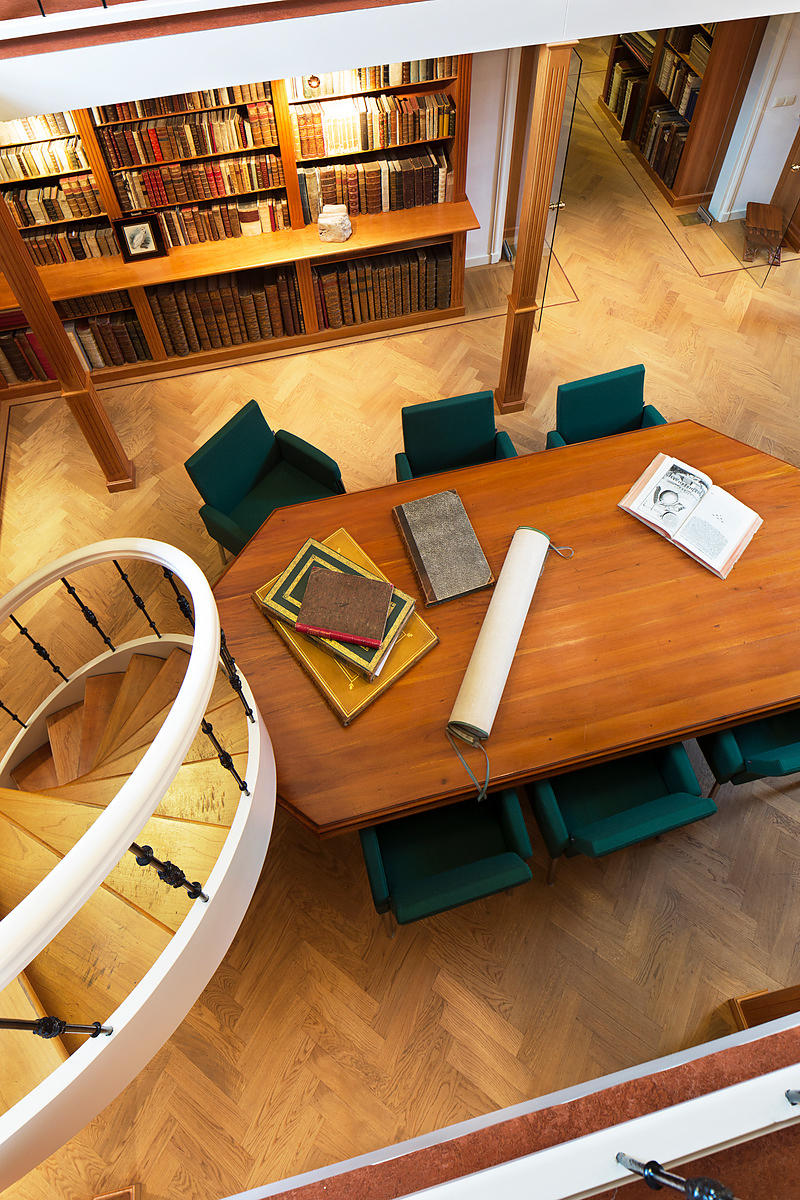 RUSE, Hendrick.
Versterckte vesting, uytgevonden in velerley voorvallen, en geobserveert in dese laetste oorloogen, soo in de Vereenigde Nederlanden, als in Vranckryck, Duyts-lant, Italien, Dalmatien, Albanien, en die daer aengelegen landen.
Amsterdam, Joan Blaeu, 1654 [or soon after]. With an engraved title-page and 8 numbered double-page engraved plates.With: (2) RUSE, Hendrick. Aenwysinge der misverstanden van G. Melder, begaen in sijne Instructie van de fortificatien, ...
Amsterdam, Joan Blaeu, 1658. With a large folding engraved fortification plan (36 x 39.5 cm). 2 works in 1 volume. Small folio (32 x 21 cm). Vellum (ca. 1700?).
€ 4,750
Two important works on fortification, together forming the complete works of the army captain and from 1651 city military engineer of Amsterdam, Hendrick Ruse (1624-1679), the first to attempt to reform and update the tradition of Dutch fortification established during the Eighty Years' War, paving the way for the greatest exponent of the new Dutch fortification, Menno van Coehoorn. Together they contain eight double-page plates with fortification plans (mostly showing details), profiles and perspective views, plus a large folding fortification plan. The title-page illustration, an extremely detailed view of fortifications under construction, not only shows the equipment, directors and workmen, and working methods, but is also a work of art in its own right, reminiscent of Rembrandt or Zeeman.
With bookplate. With minor damage to the foot margin of the engraved title-page (it has also left a small stain in the foot margin of the 3 following leaves), but still in very good condition, with only an occasional minor spot and with generous margins (preserving part of one deckle). Two important works in the evolution of Dutch fortification, especially concerning the city of Amsterdam, with etchings of the highest artistic quality.
Jähns II, 80; Jordan 3251 & 3252 (5 & 2 copies); Sloos, Warfare 8034 & 8039; STCN (3 & 1 copies).
Related Subjects: