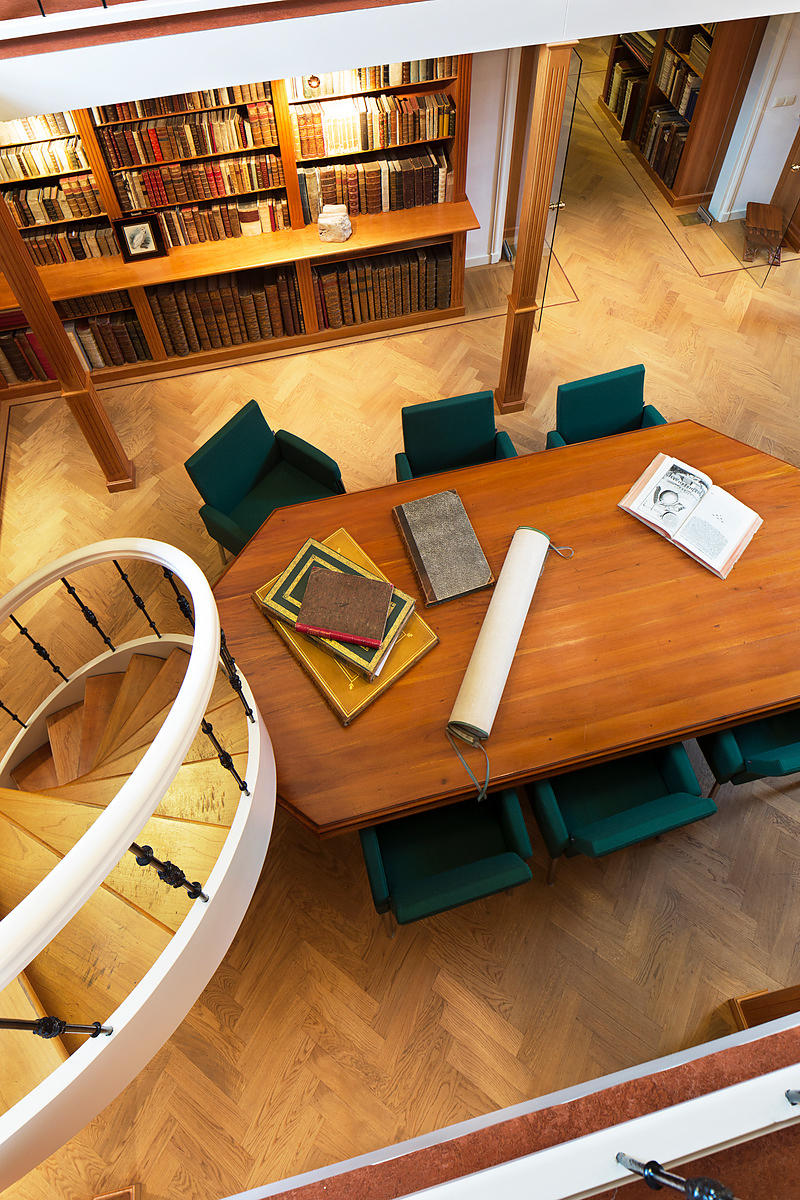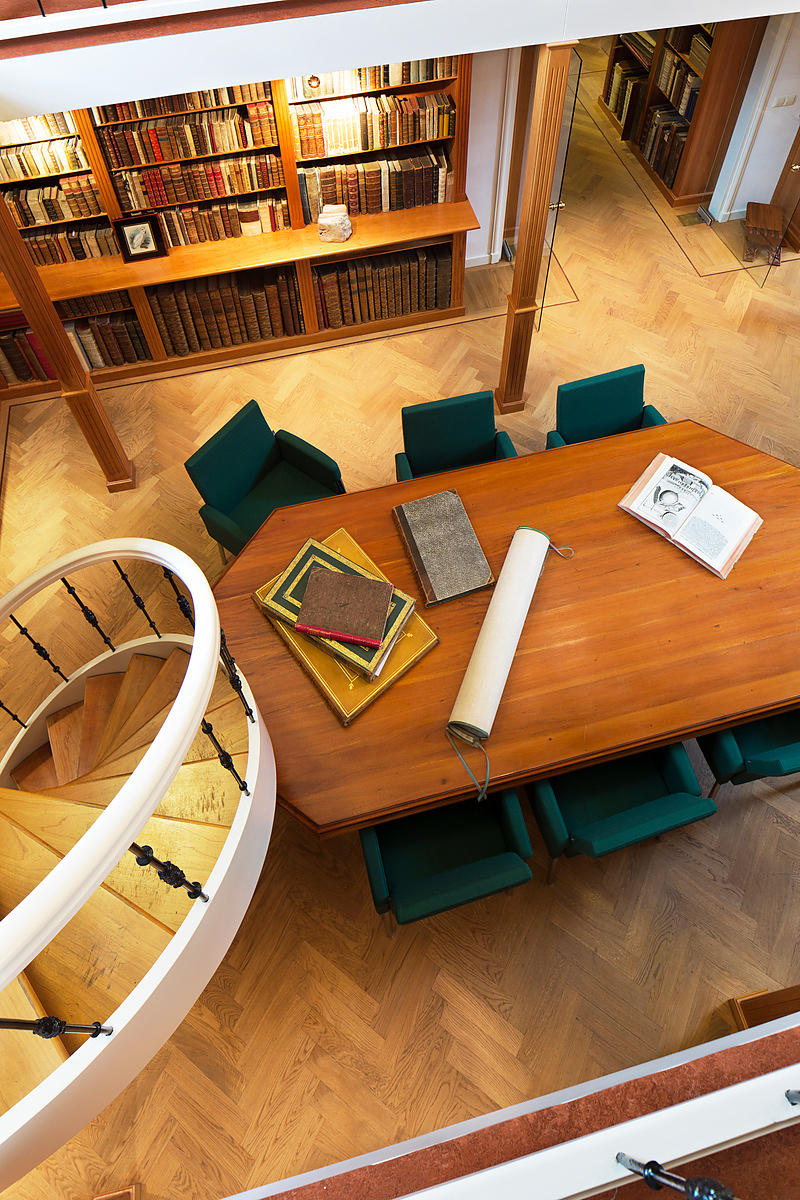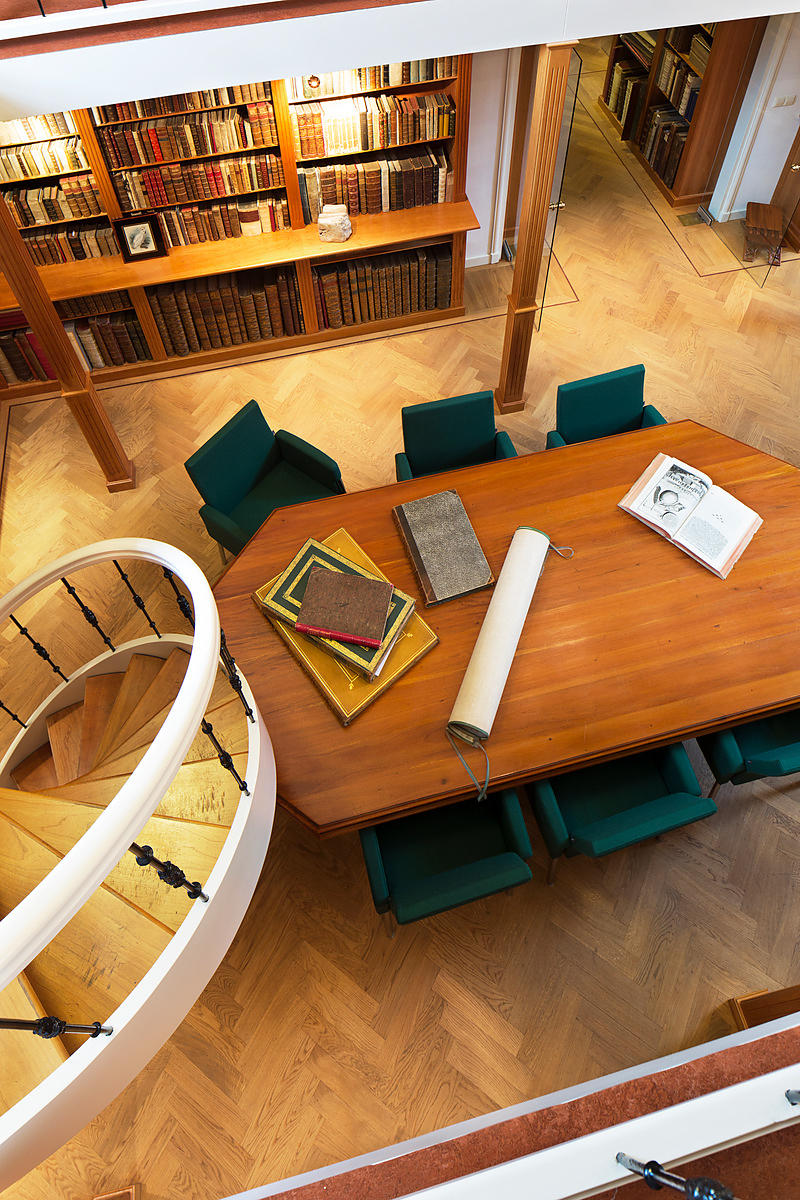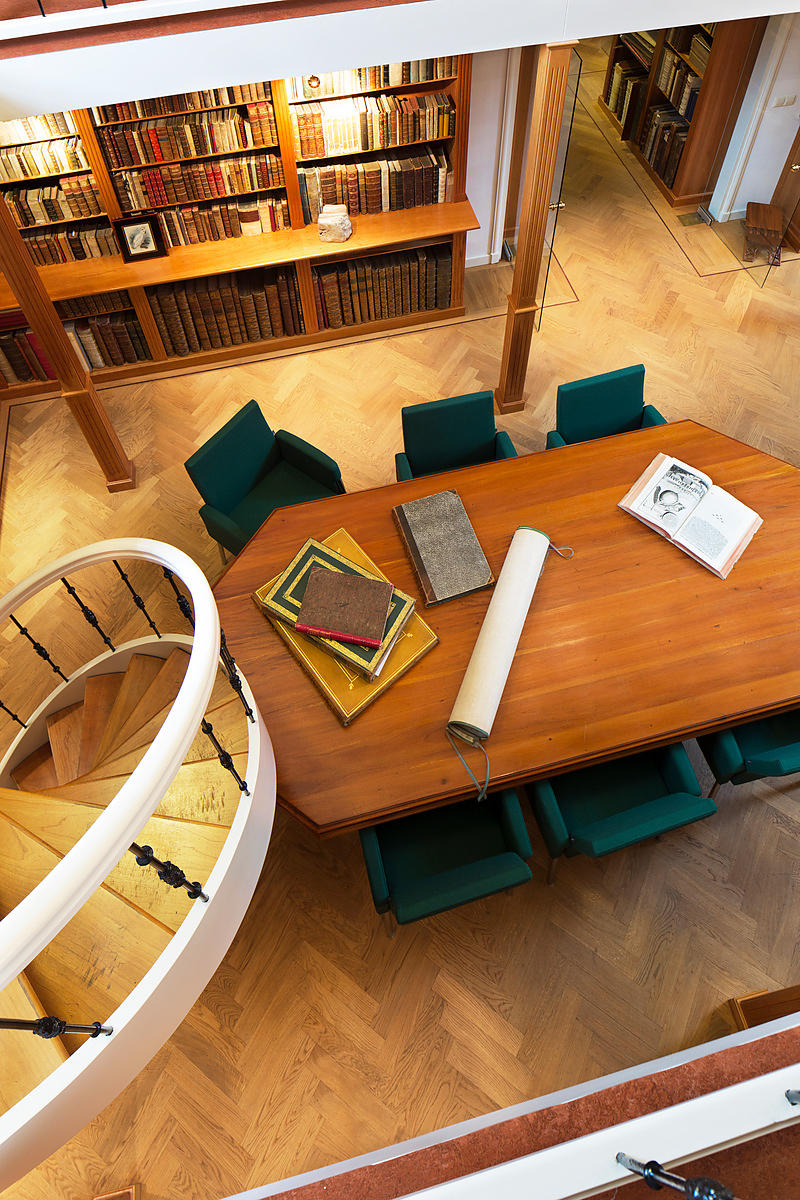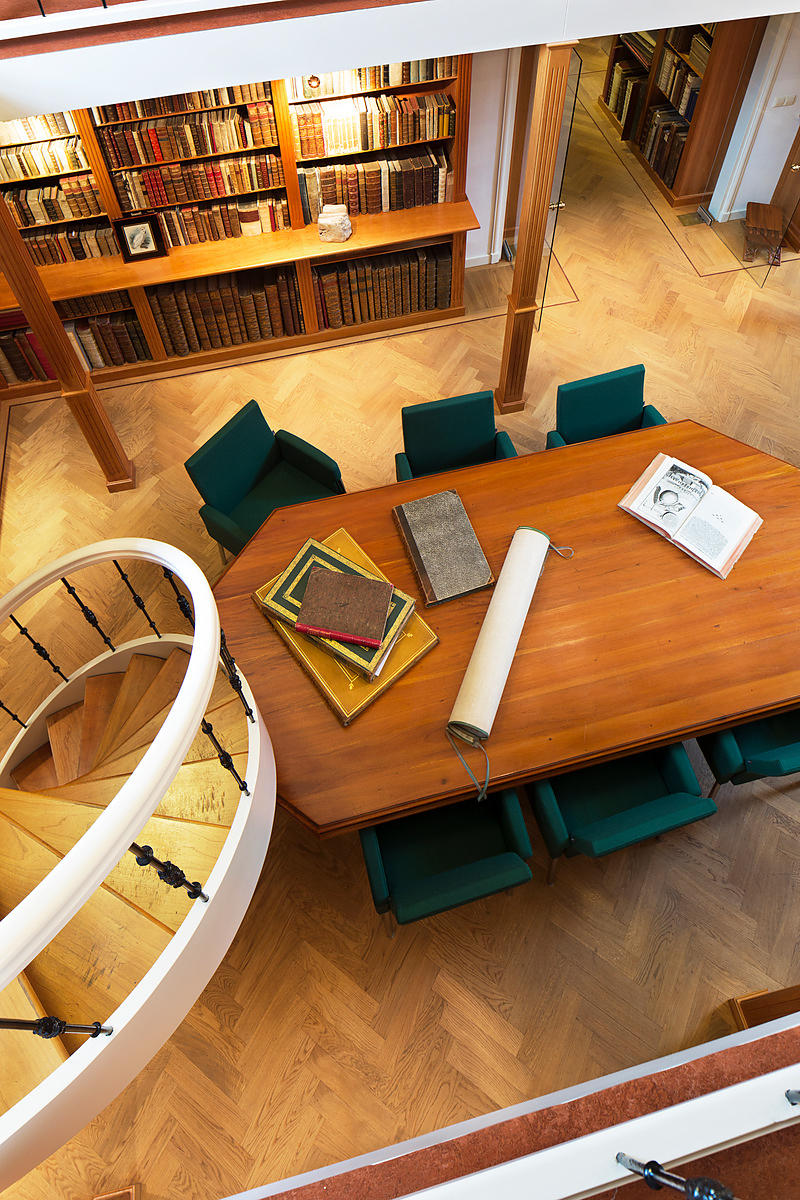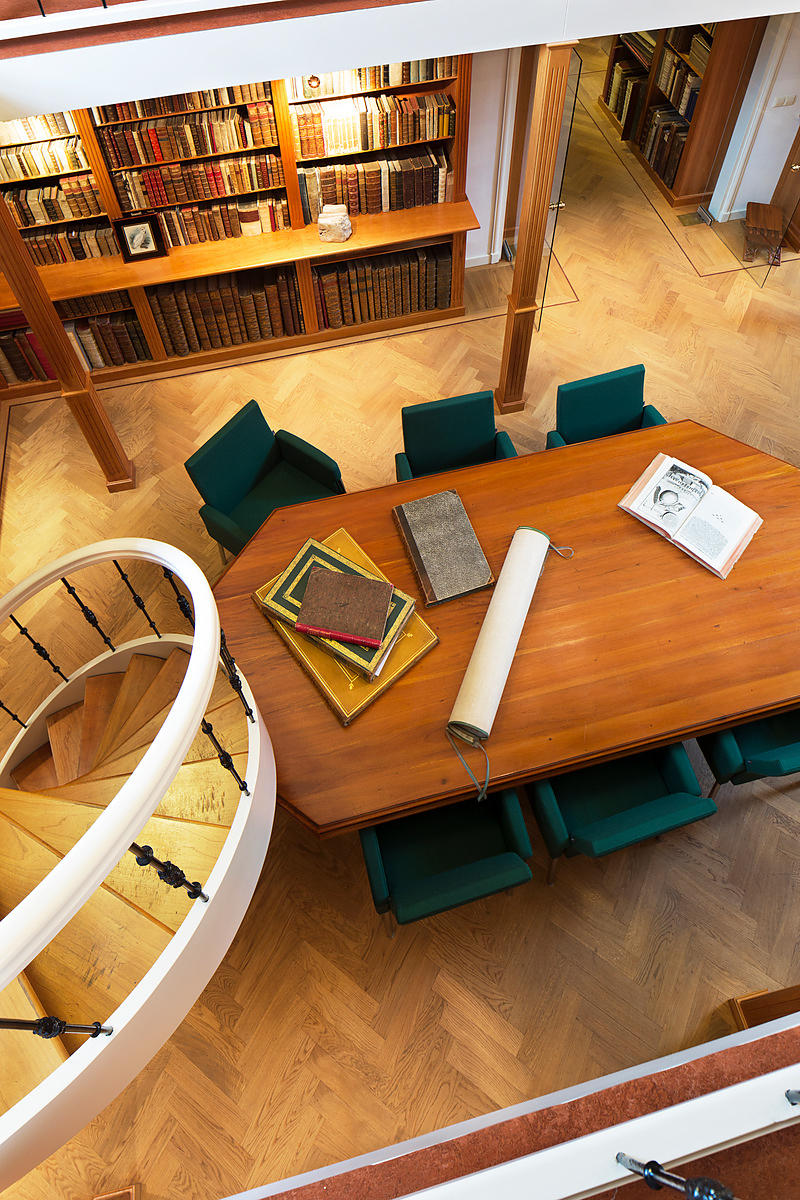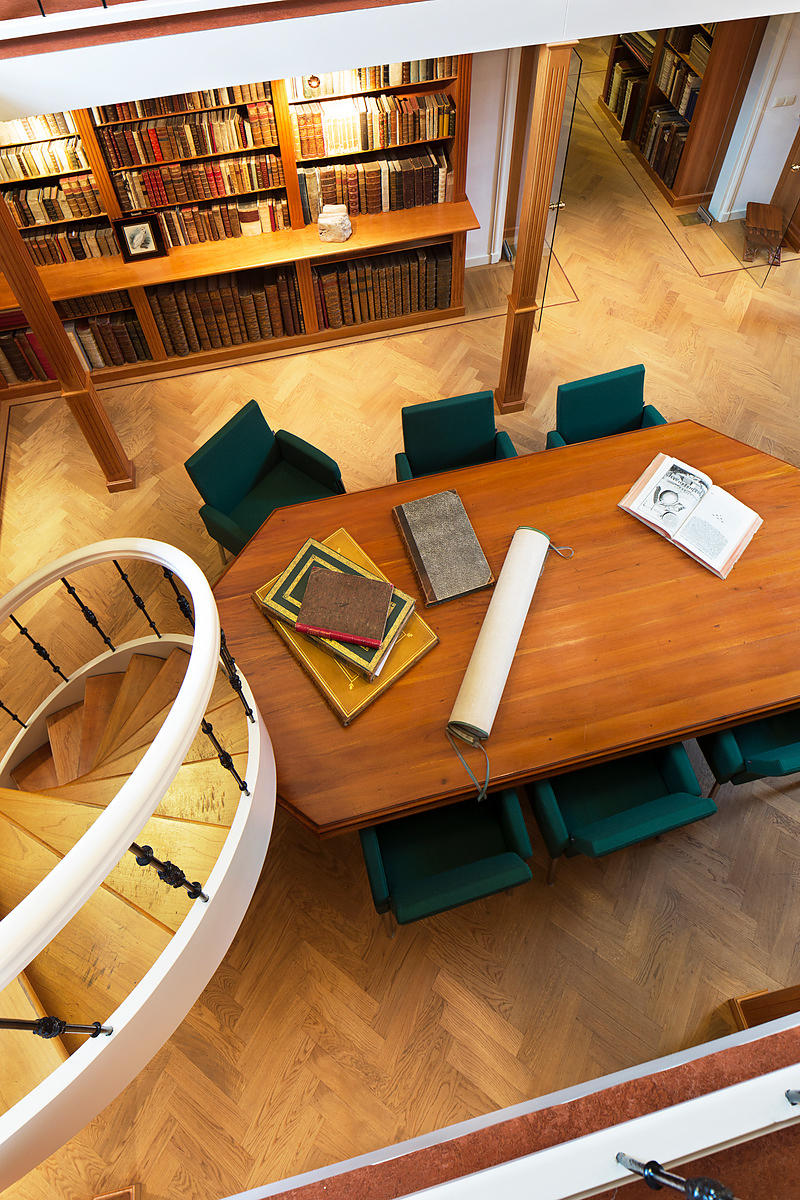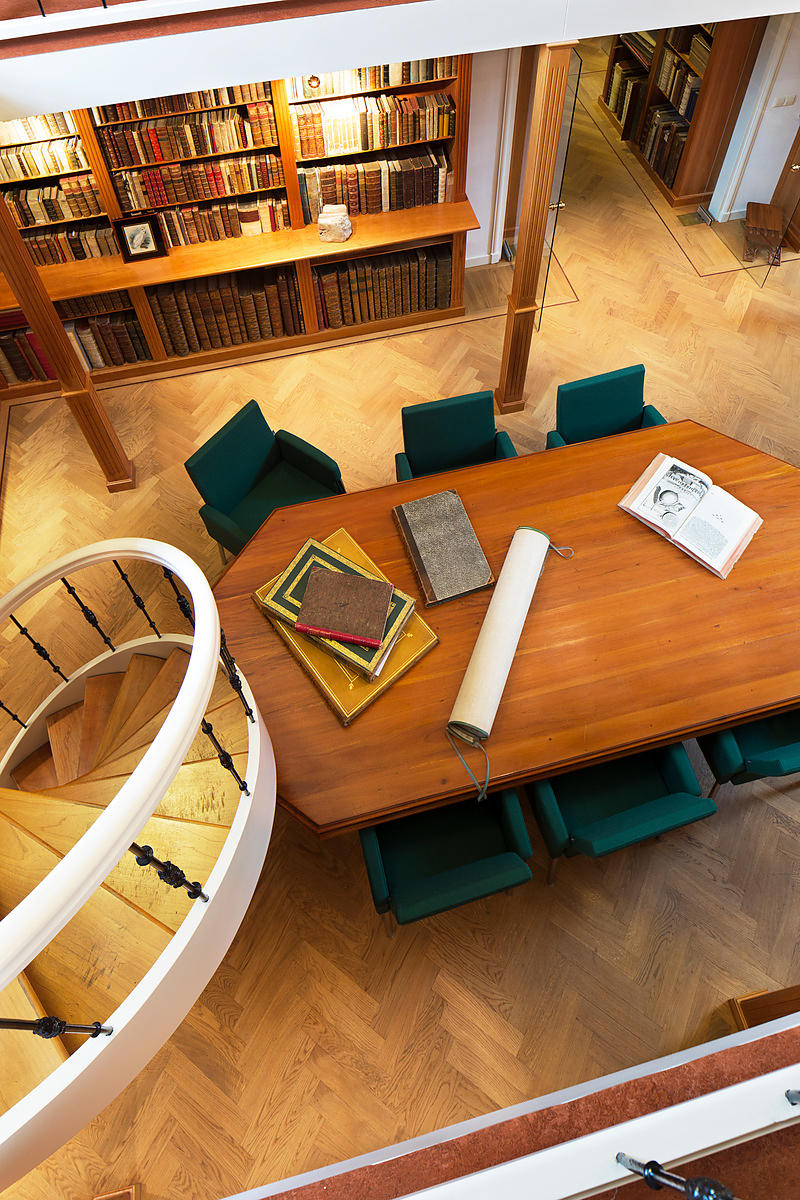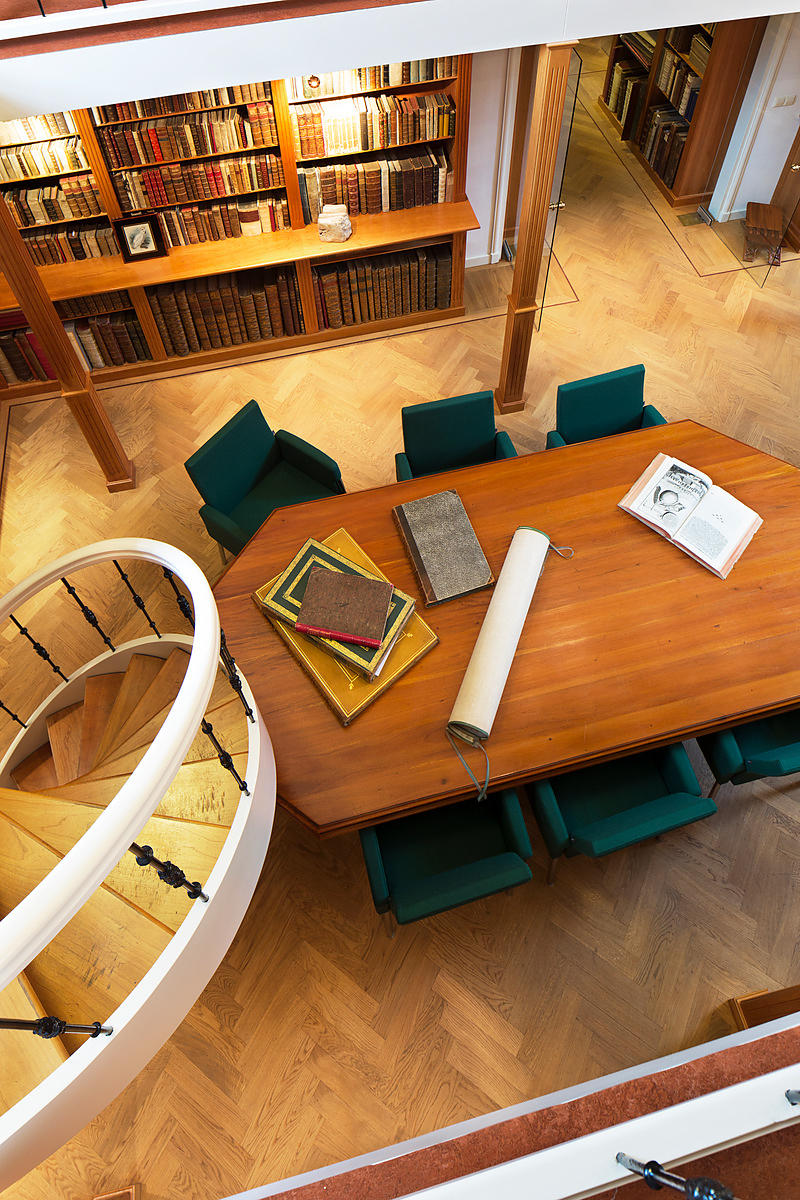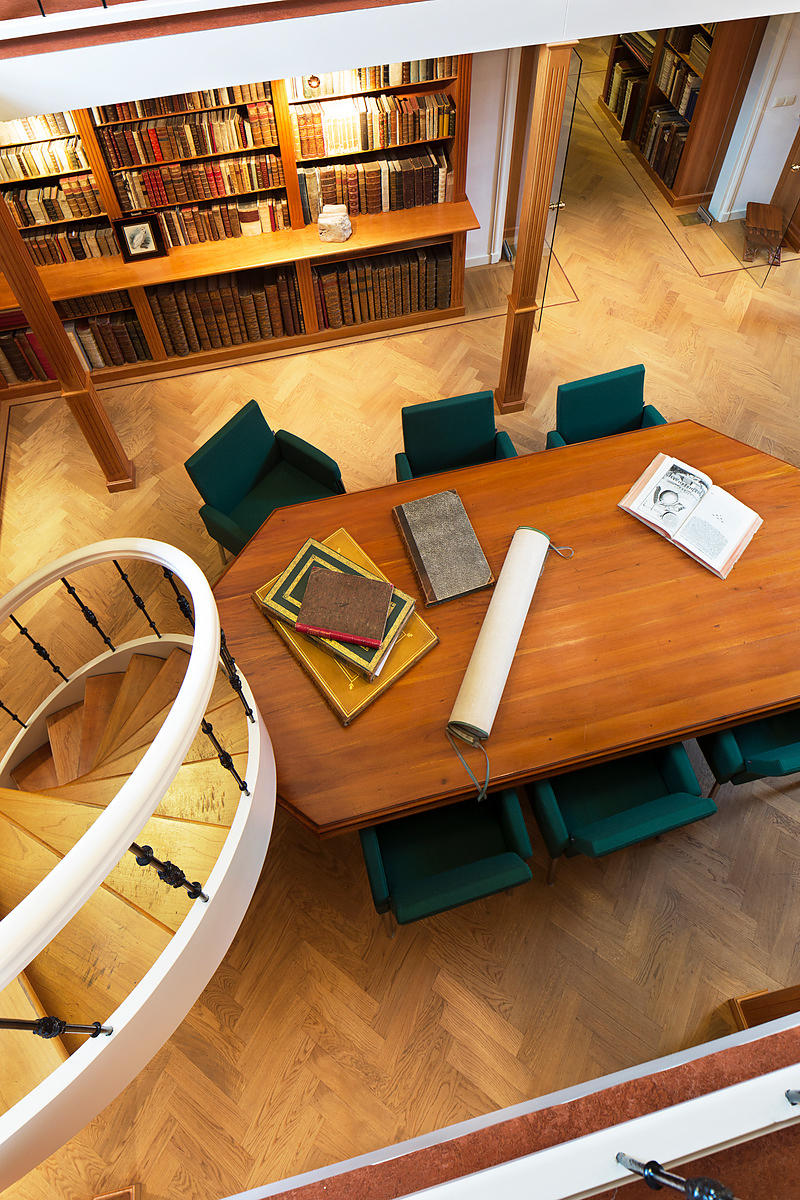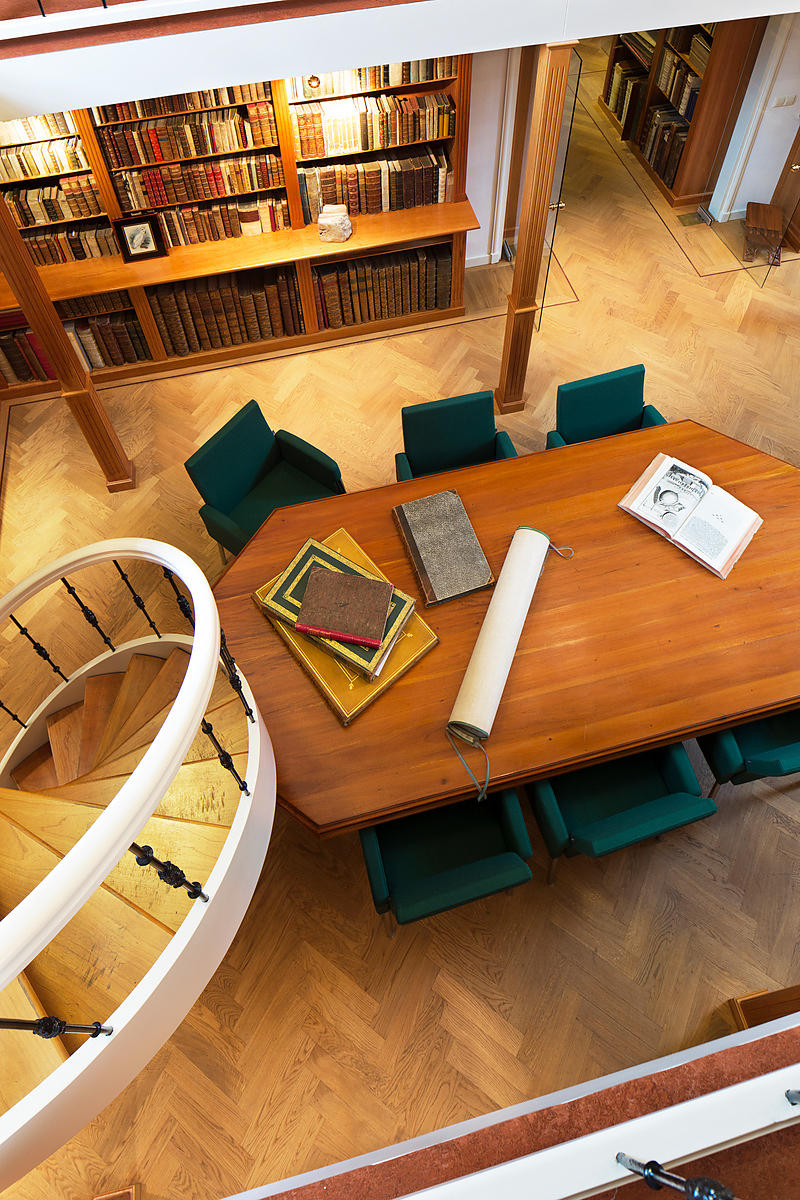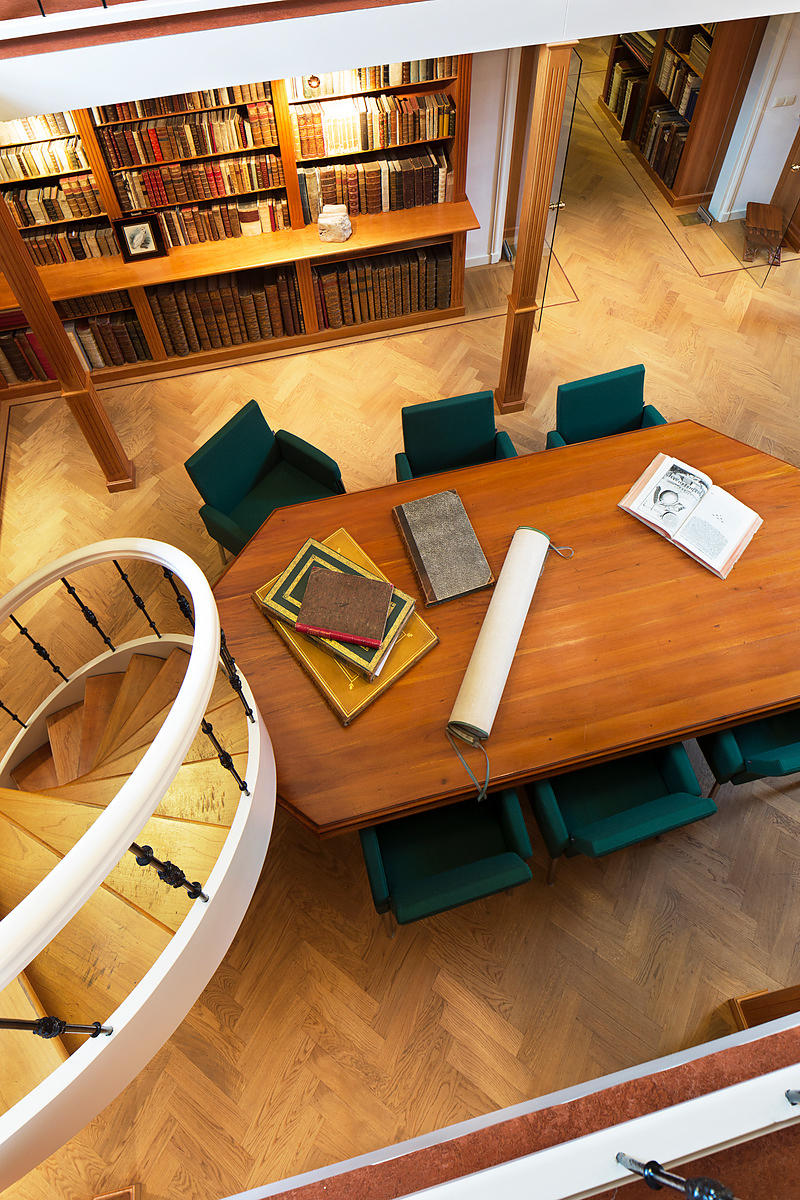 RUMPHIUS, Georg Everard.
Thesaurus imaginum piscium testaceorum; ... ut et cochlearum; ... quibus accedunt conchylia, ... denique mineralia; ...
The Hague, Pieter de Hondt, 1739. Large folio (44.5 x 27 cm). With an engraved title-page, engraved portrait of the author, and 60 numbered engraved plates with hundreds of figures, coloured in an early hand. Recased in contemporary sprinkled calf, gold-tooled board edges. Rebacked with a gold-tooled spine. [4], 14, "LXI"-"LXVIII" pp. plus engr. title, portrait & plates I-LX.
€ 35,000
Second Latin edition of a beautiful pictorial record of one of the finest early collections of East Indian marine specimens, with scientifically accurate engravings, apparently drawn in the year of the death of the owner Georg Everard Rumphius (1627/28-1702). The engraved title-page and 60 illustration plates are beautifully and subtly coloured by hand in a wide variety of colours. The book excludes vertebrate fish but shows crustaceans, sea urchins, sand-dollars, starfish, shellfish, barnacles and coral, along with crystals, minerals, amber, fossils and even some man-made artefacts, such as axe heads. Some plates show one large figure, others more than twenty small ones.
Rumphius, a German physician and naturalist, worked for the Dutch East India Company (VOC) from 1652 to his death, mostly on Ambon in the Moluccas. Traditionally the illustrations were attributed to Maria Sibylla Merian (1647-1717), but this has recently been proven to be erroneous.
With a marginal tear in plate XLIX, but further in very good condition and wholly untrimmed, giving generous margins. Beautifully coloured plates of crustaceans, shells, etc. that formed a landmark in the development of scientific illustration for natural history. Landwehr, VOC 951 note; Wood, p. 546; cf. E. Reitsma, Maria Sibylla Merian, pp. 207-210.
Related Subjects: