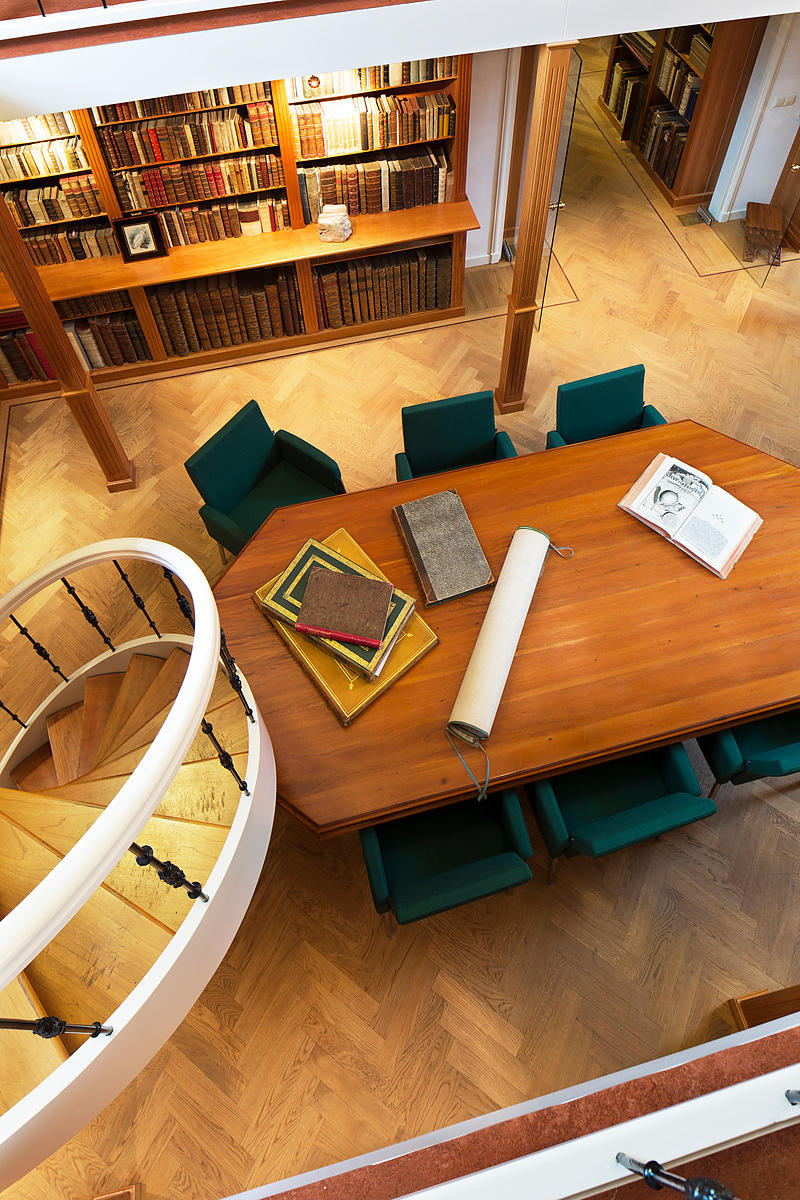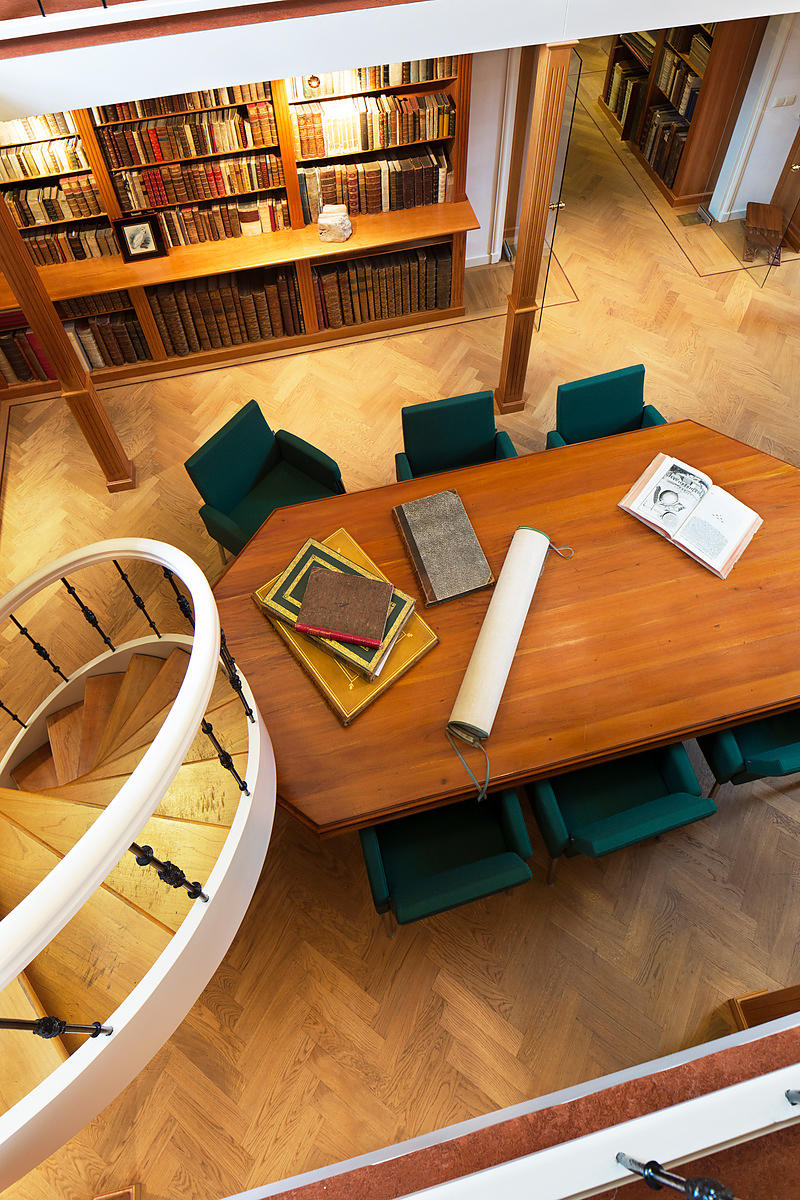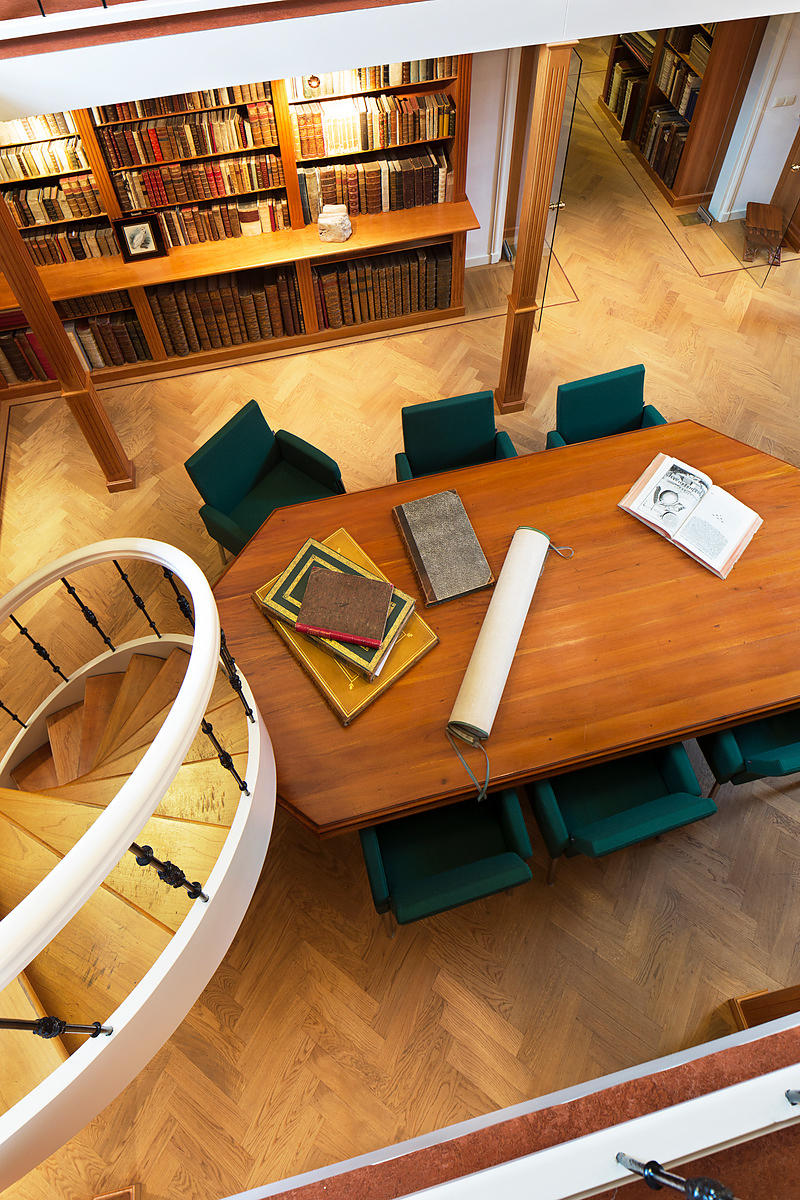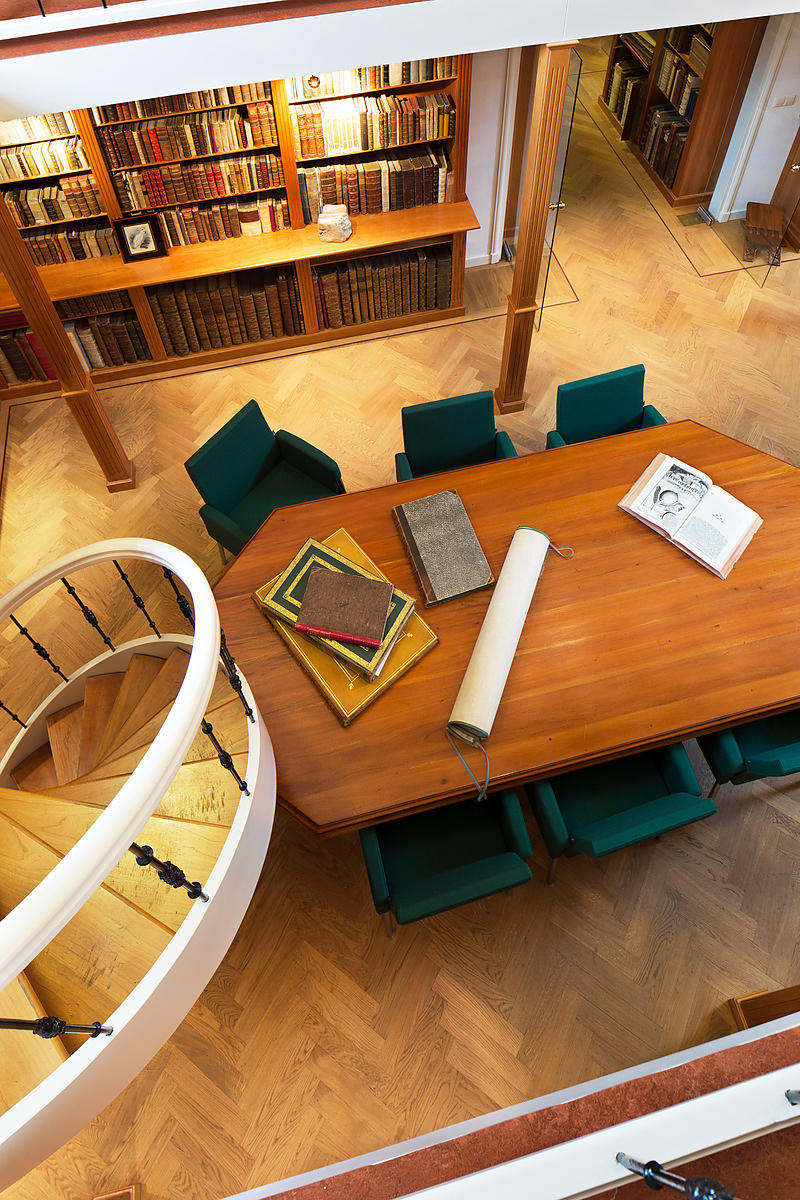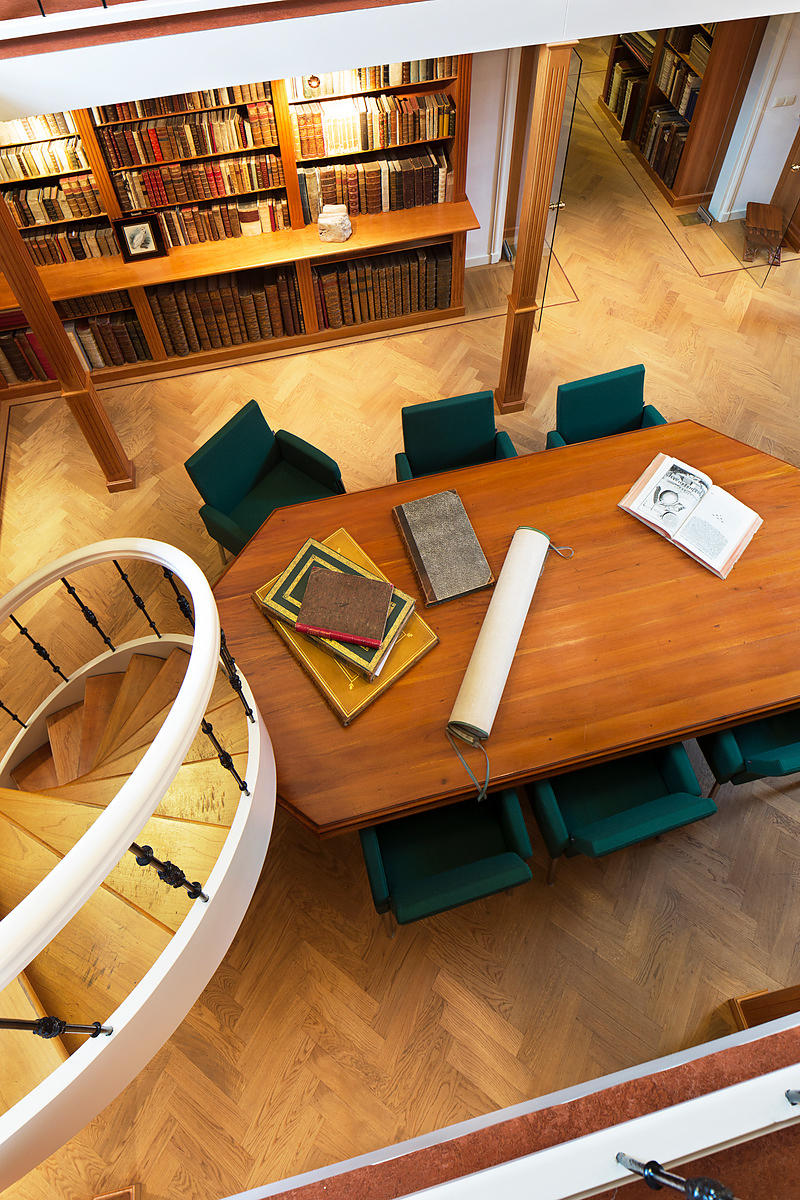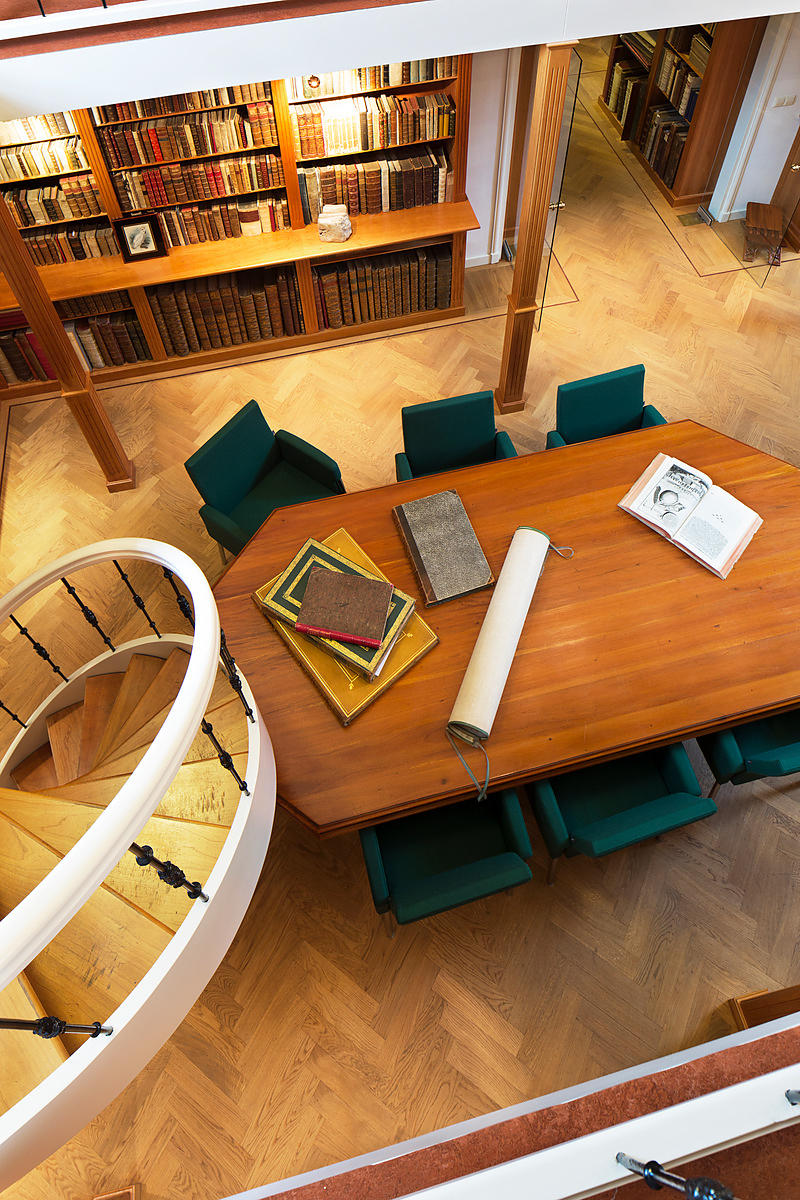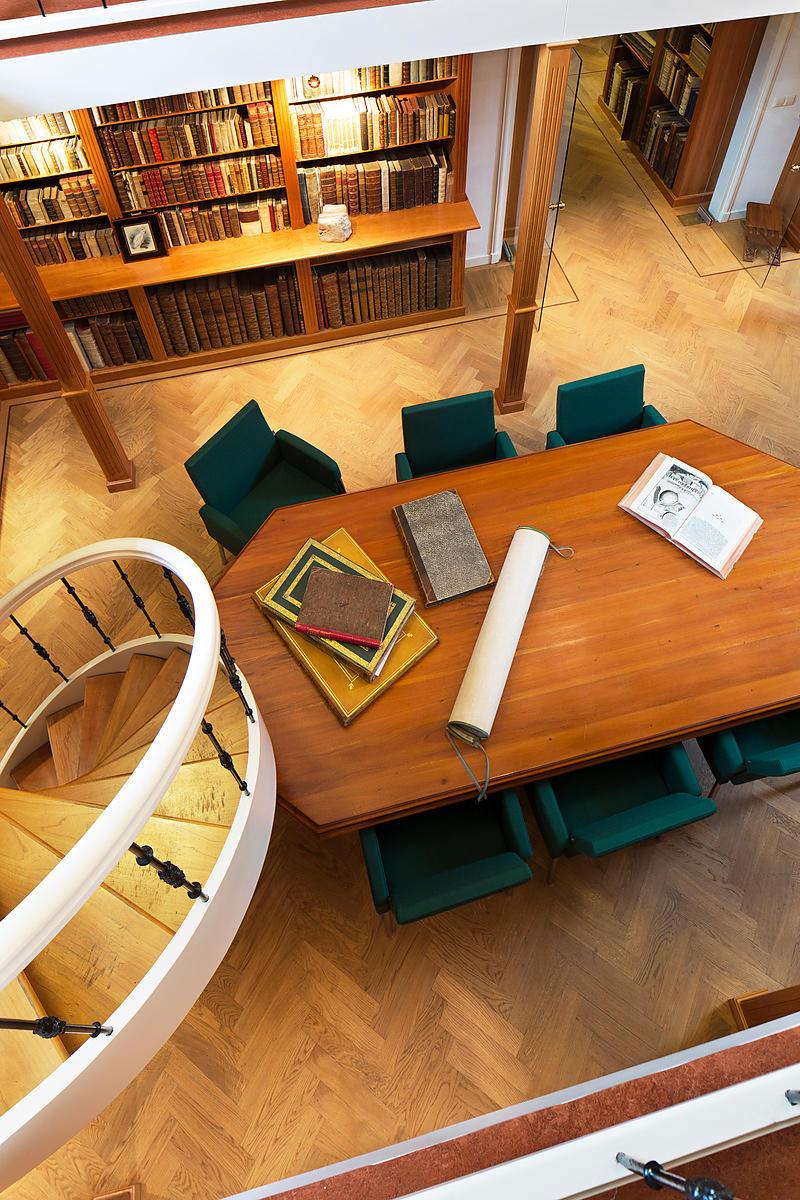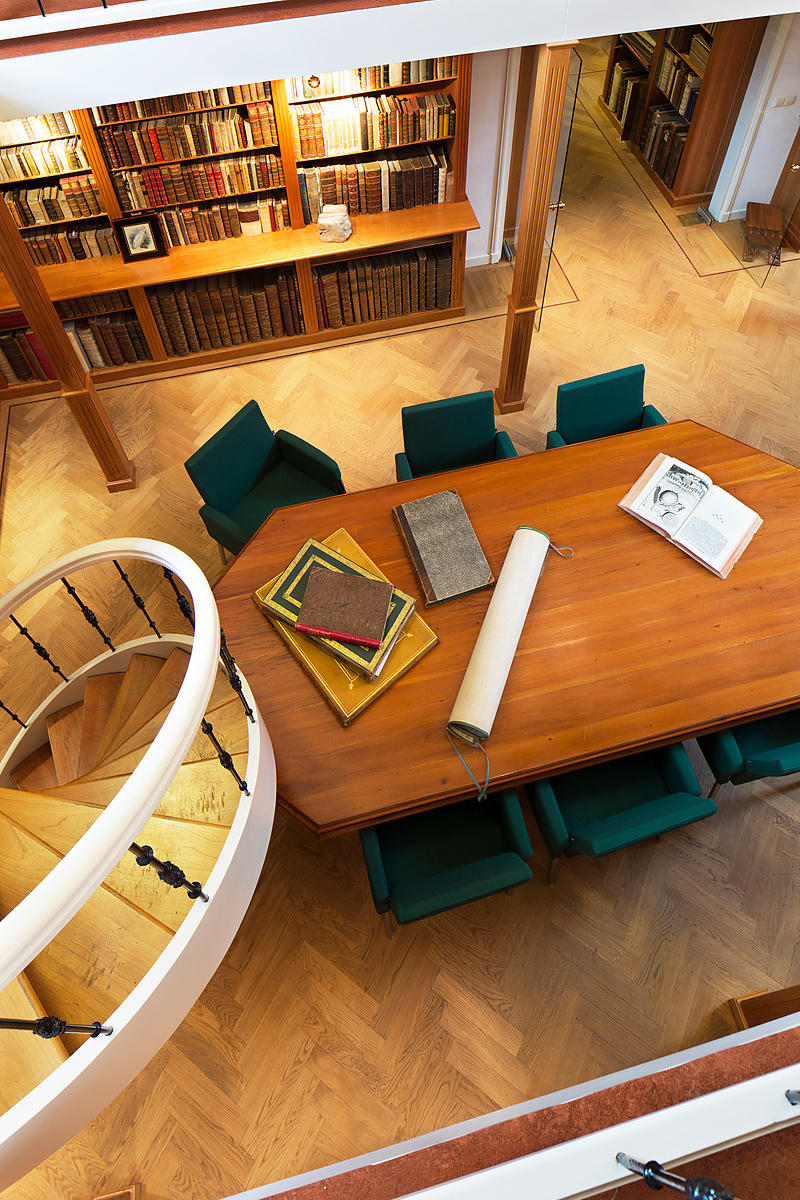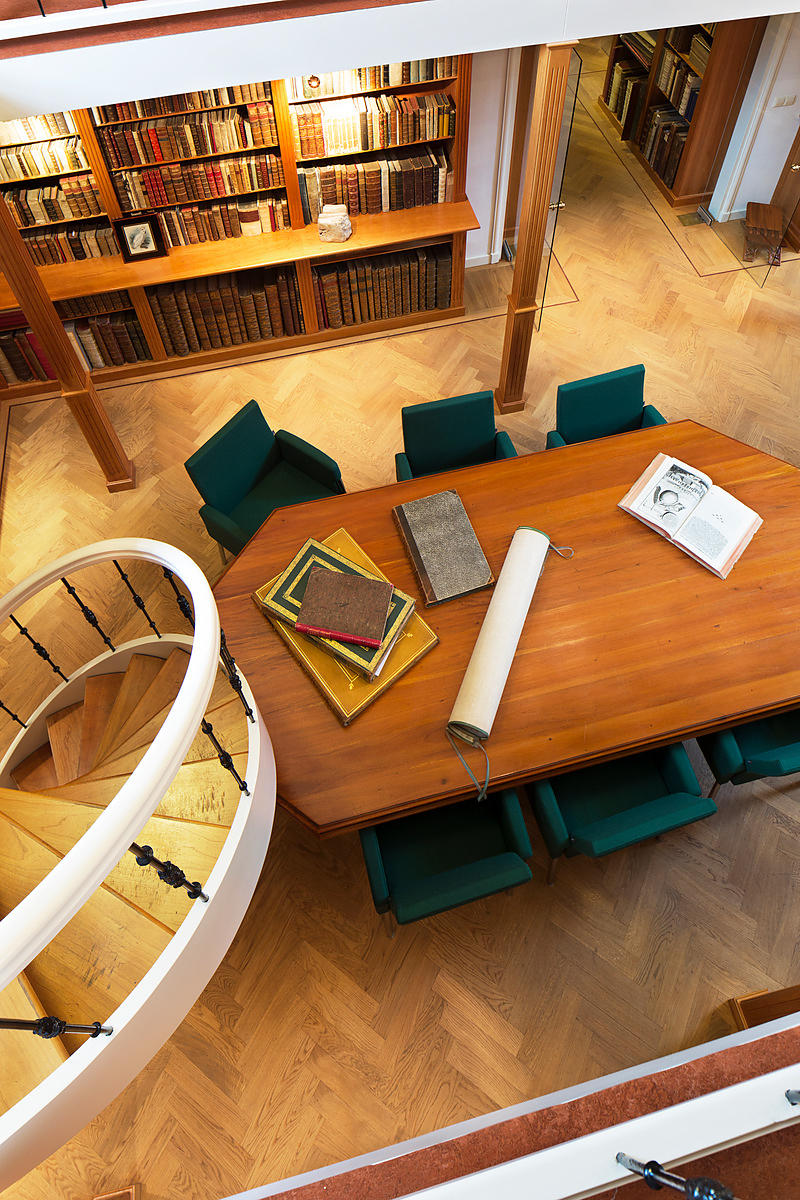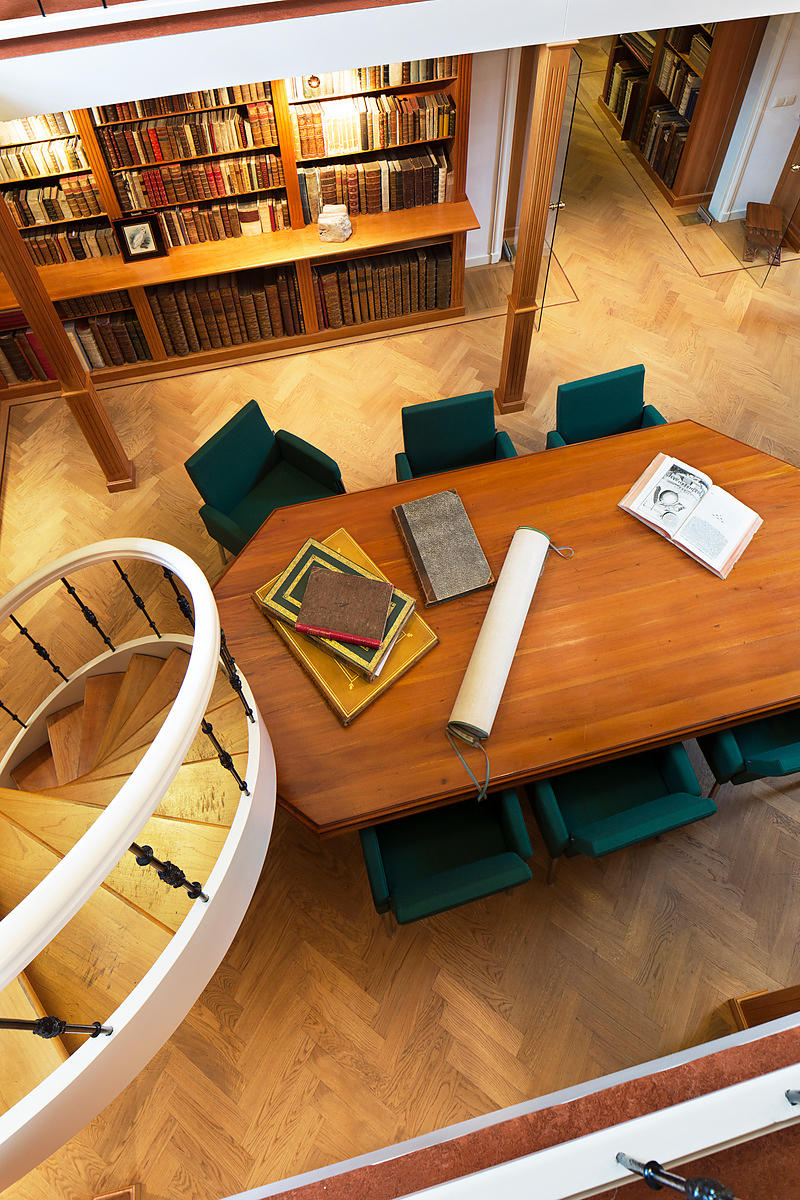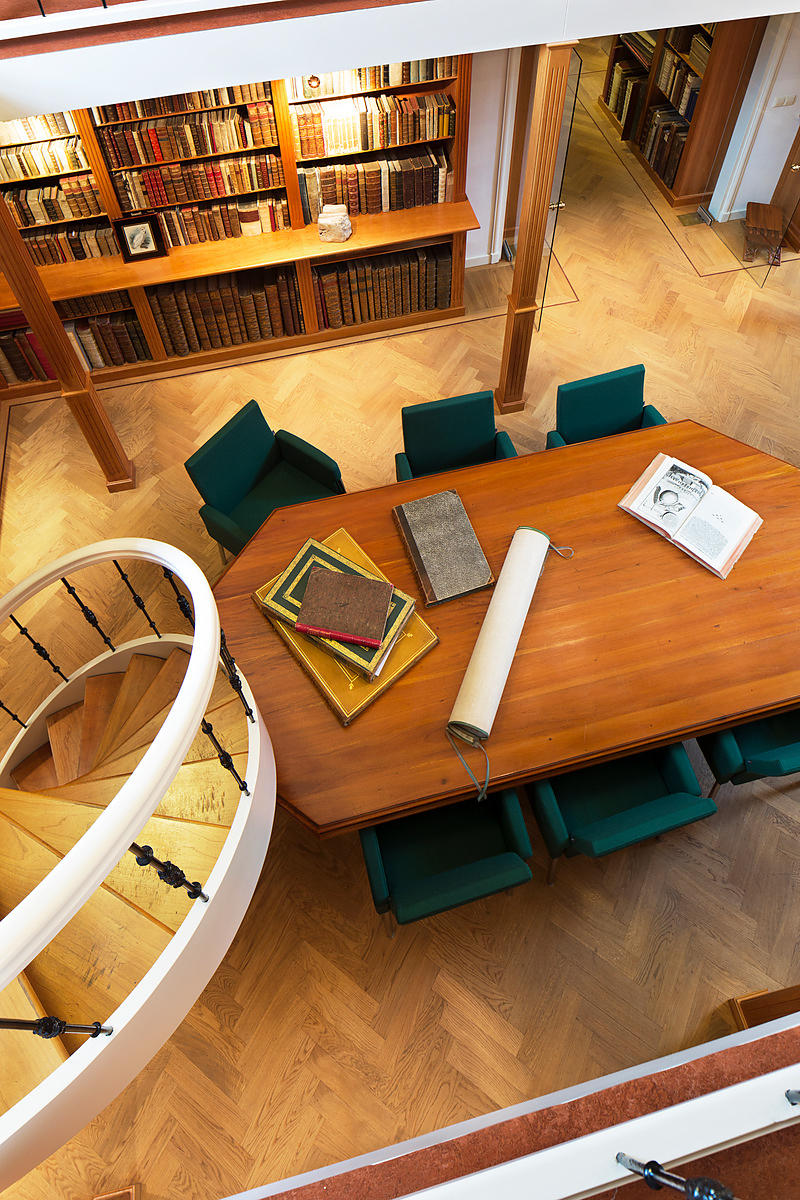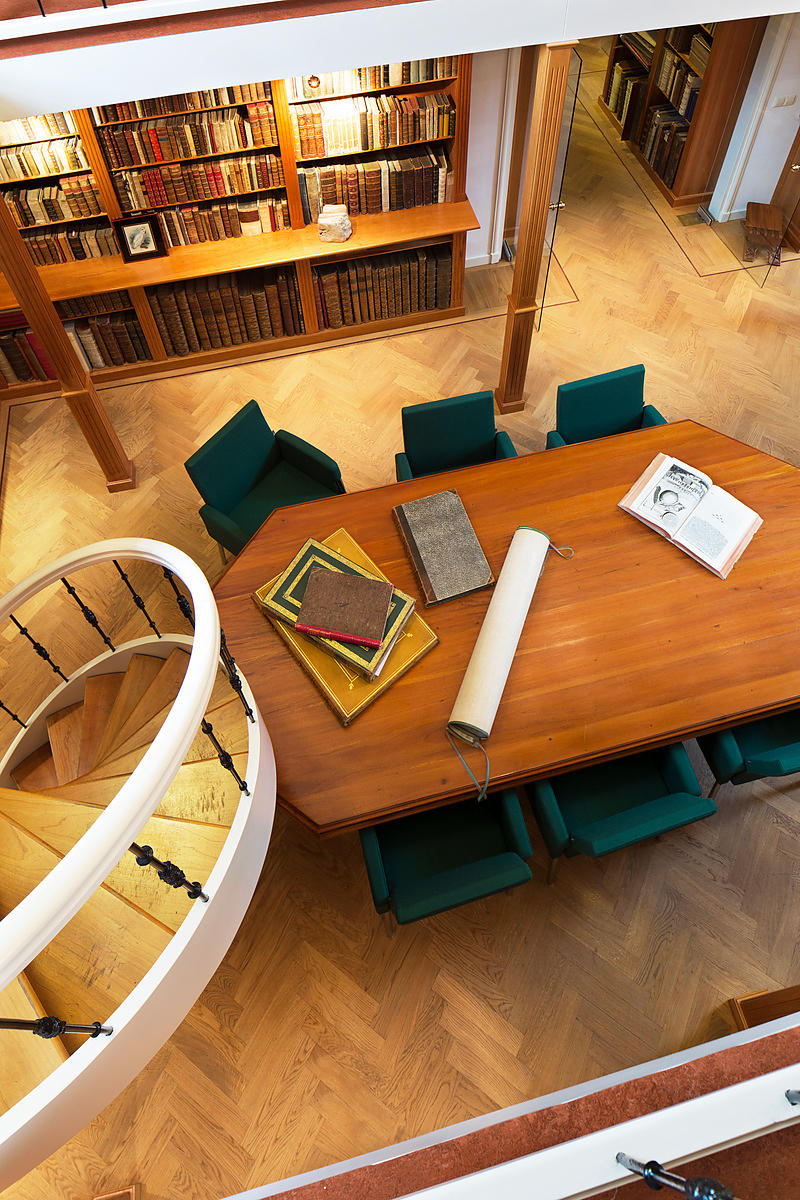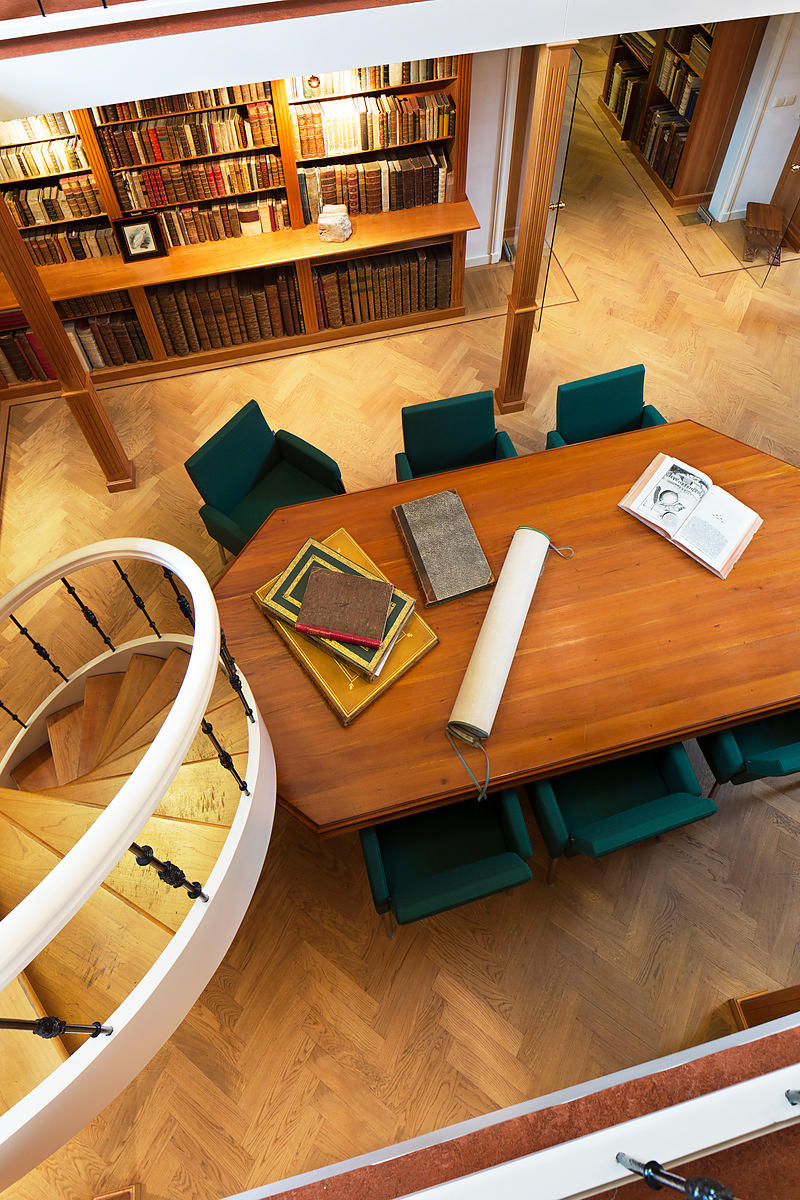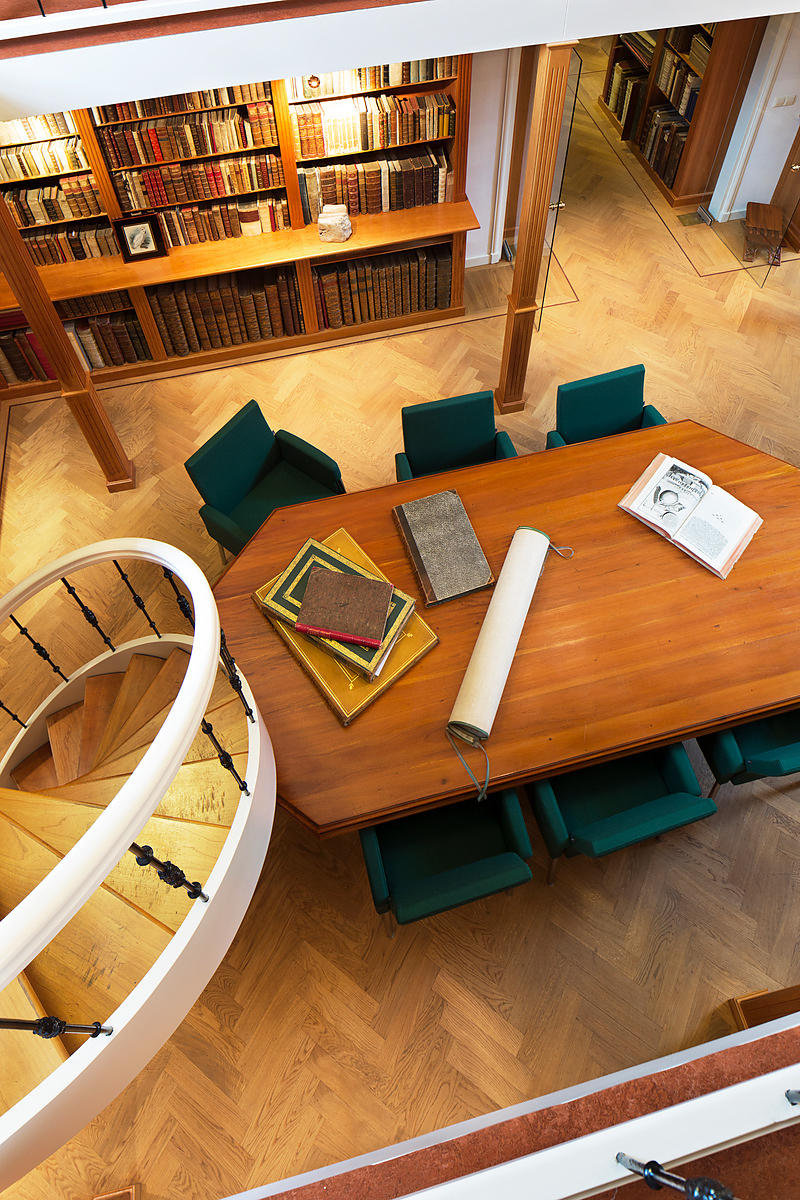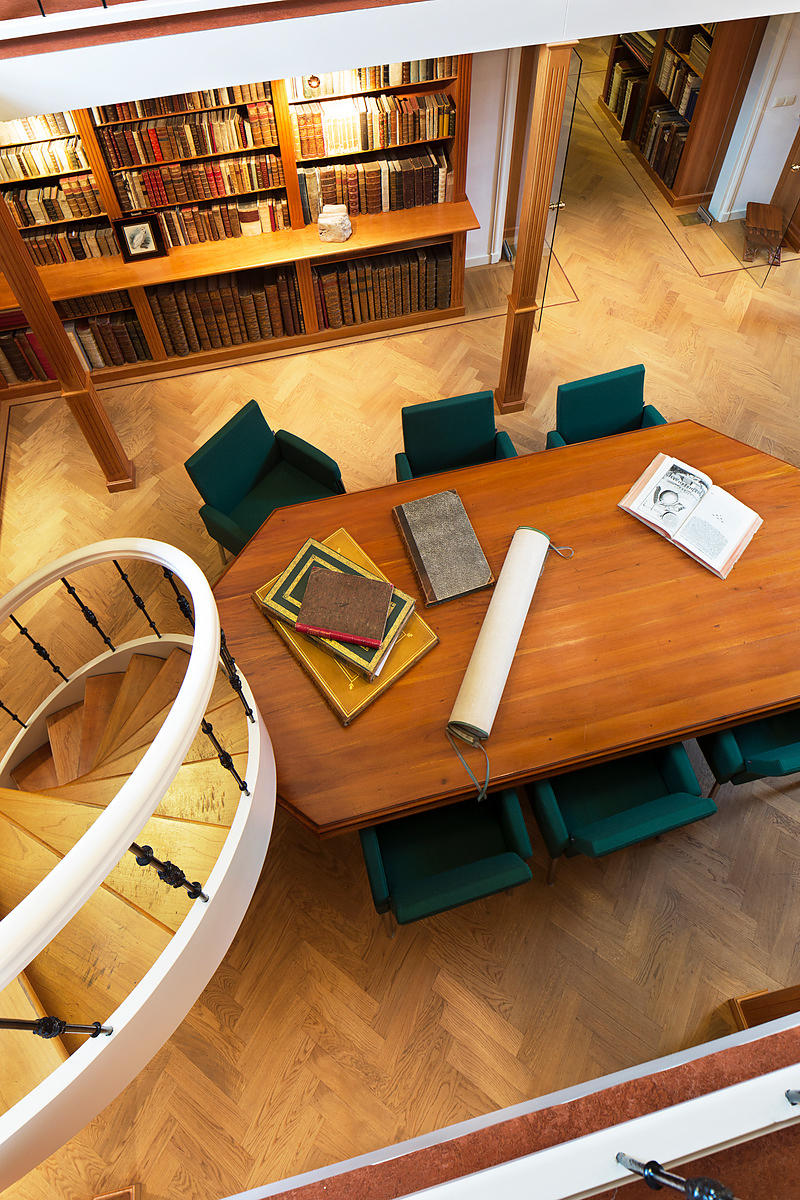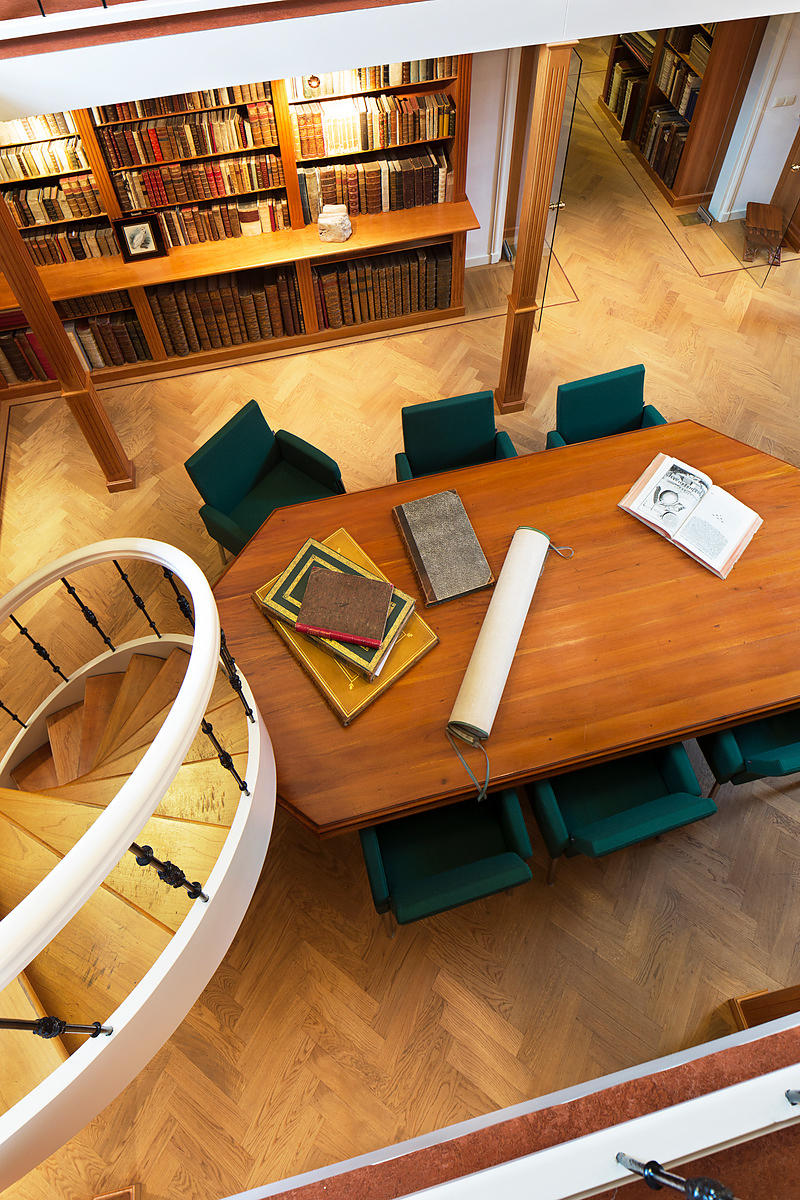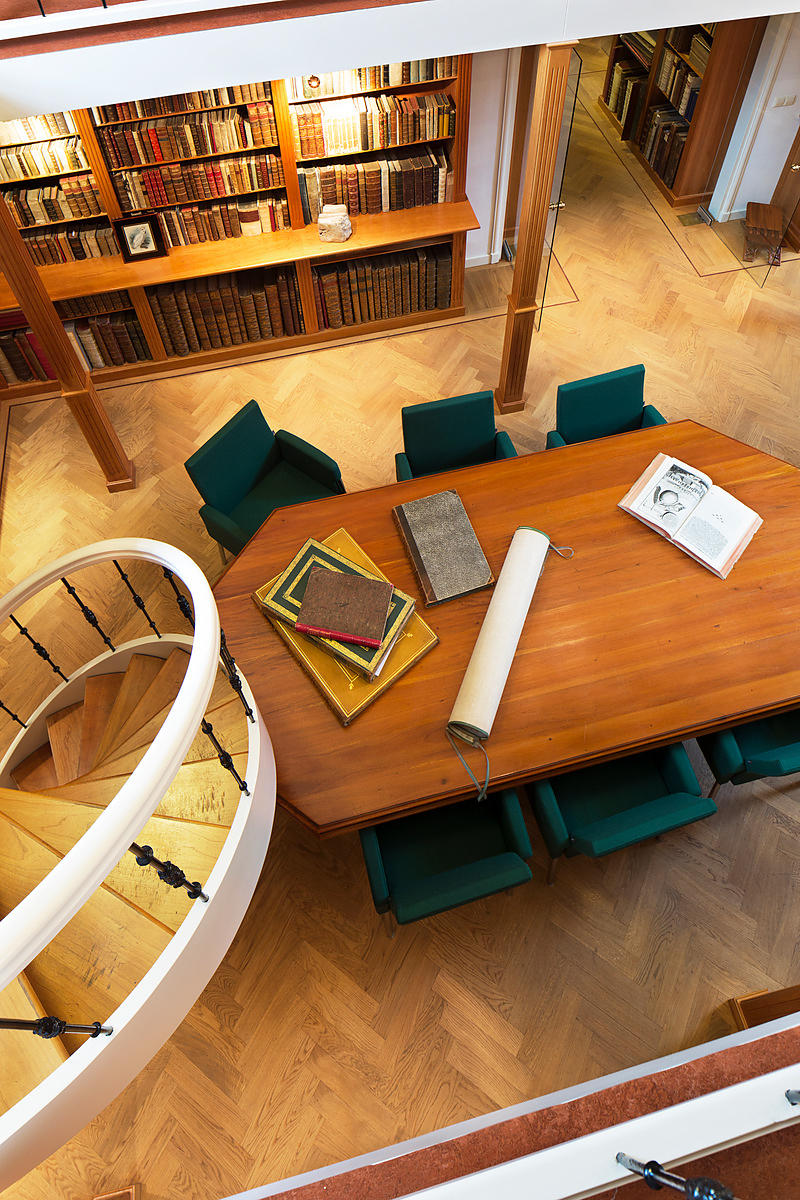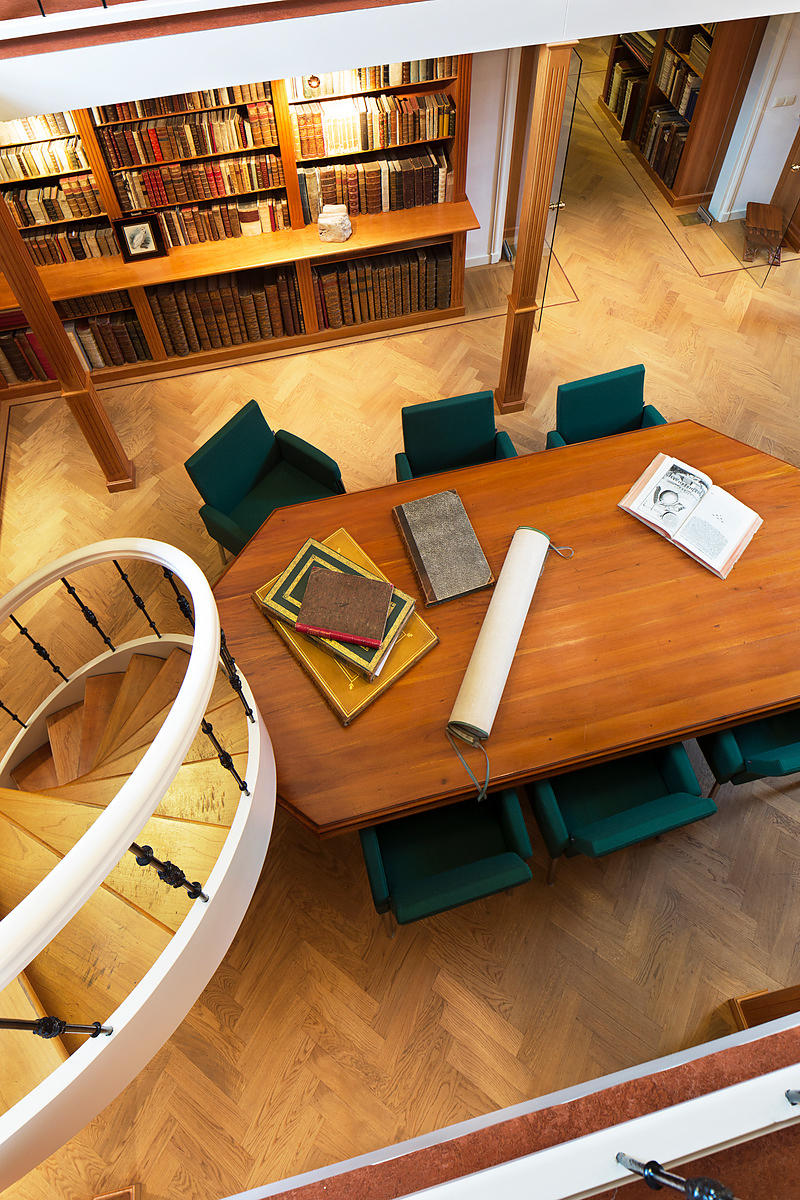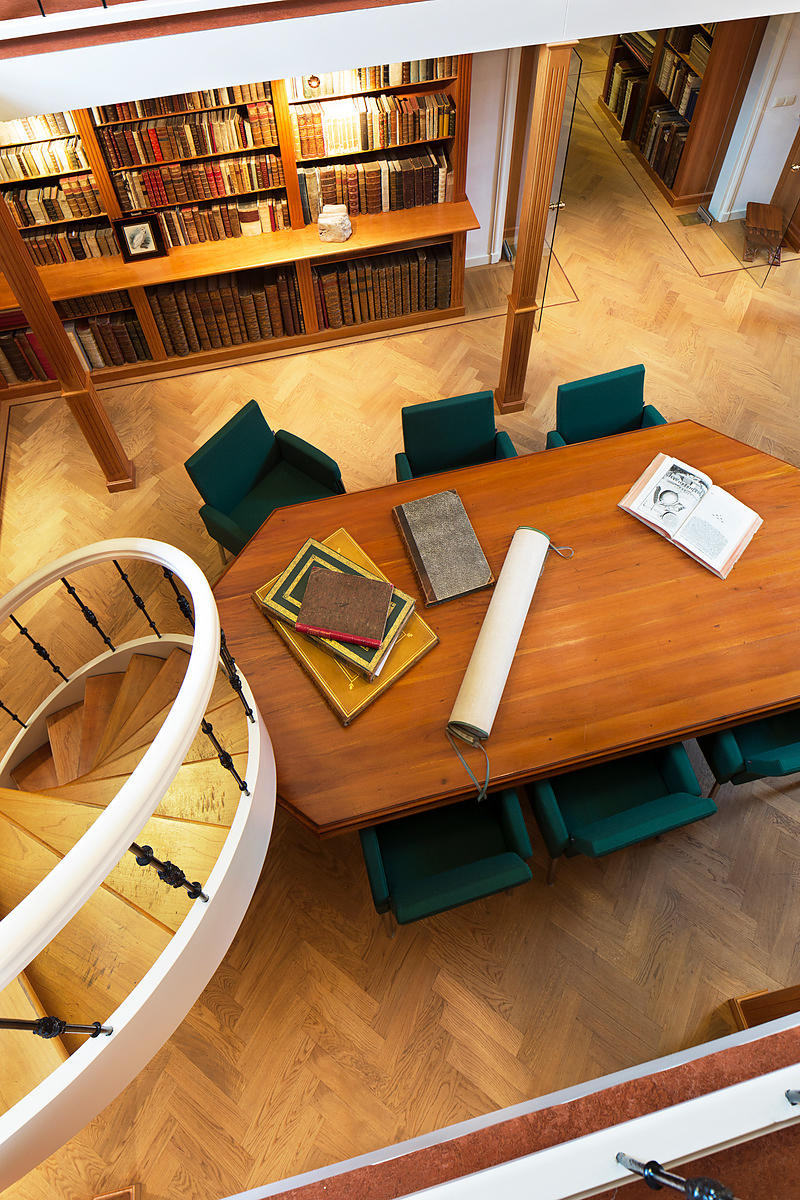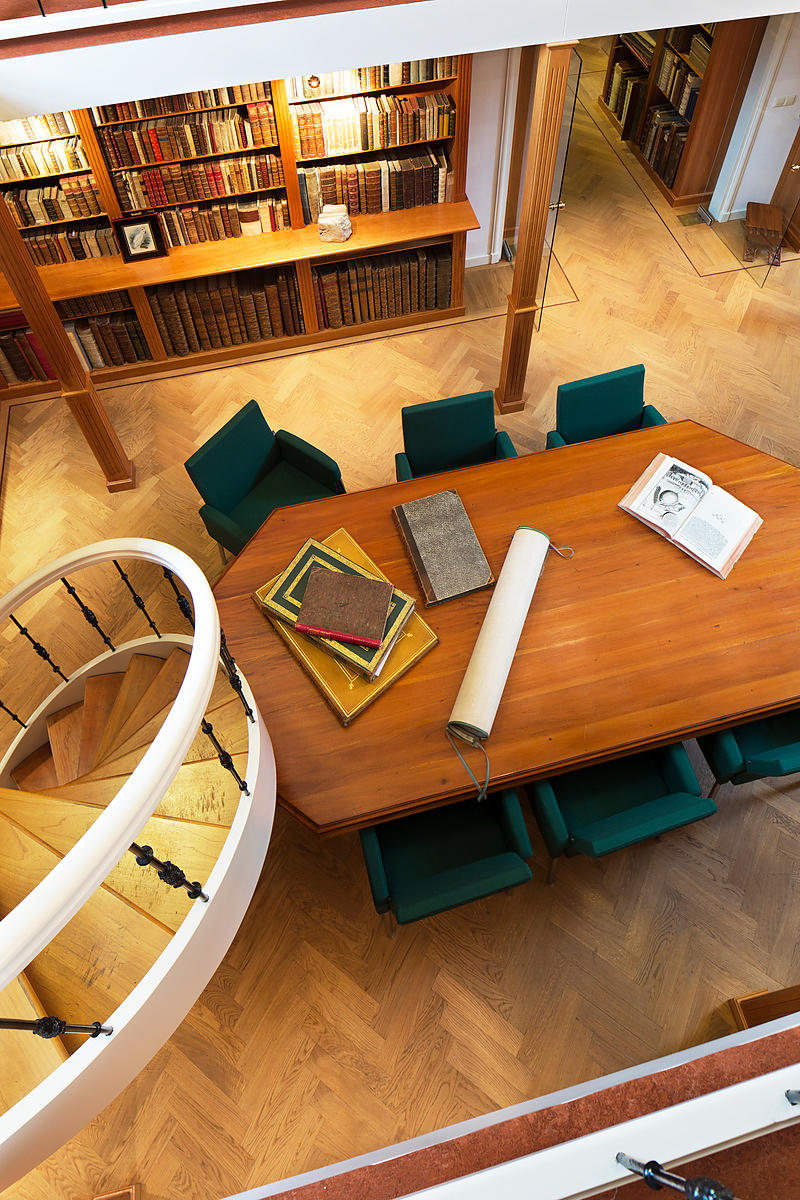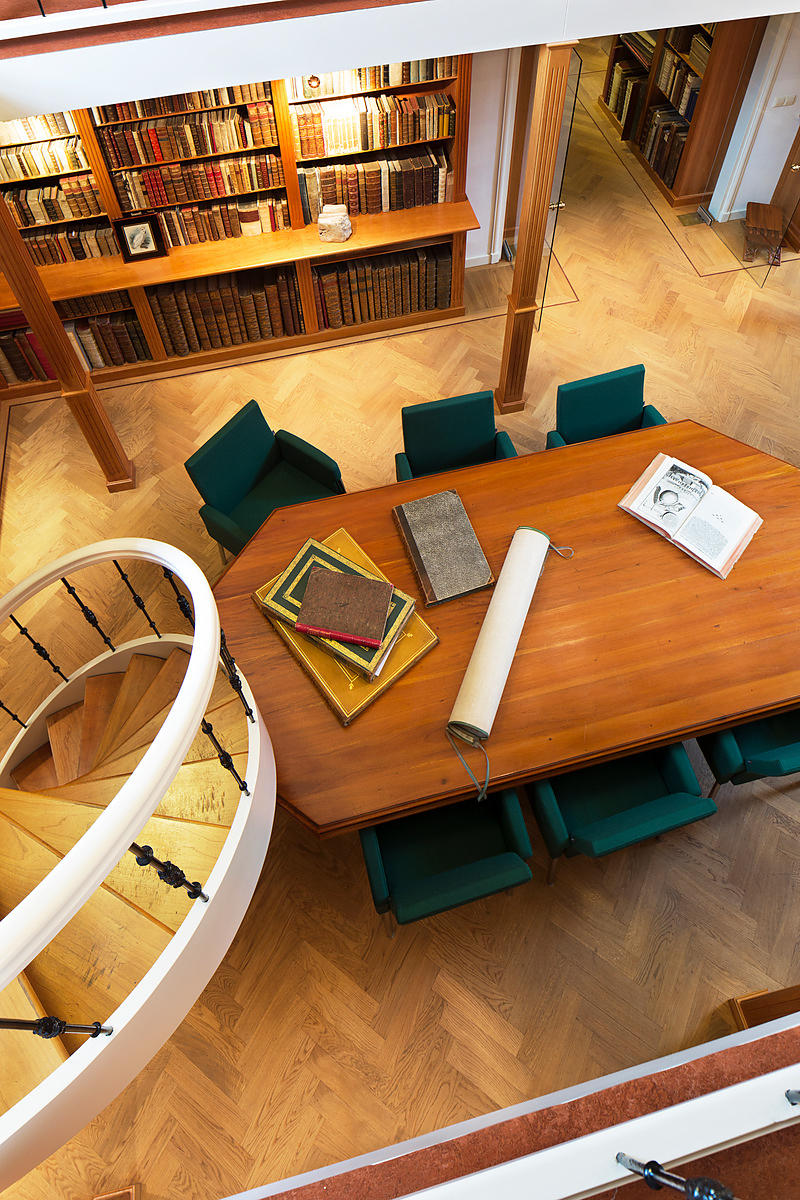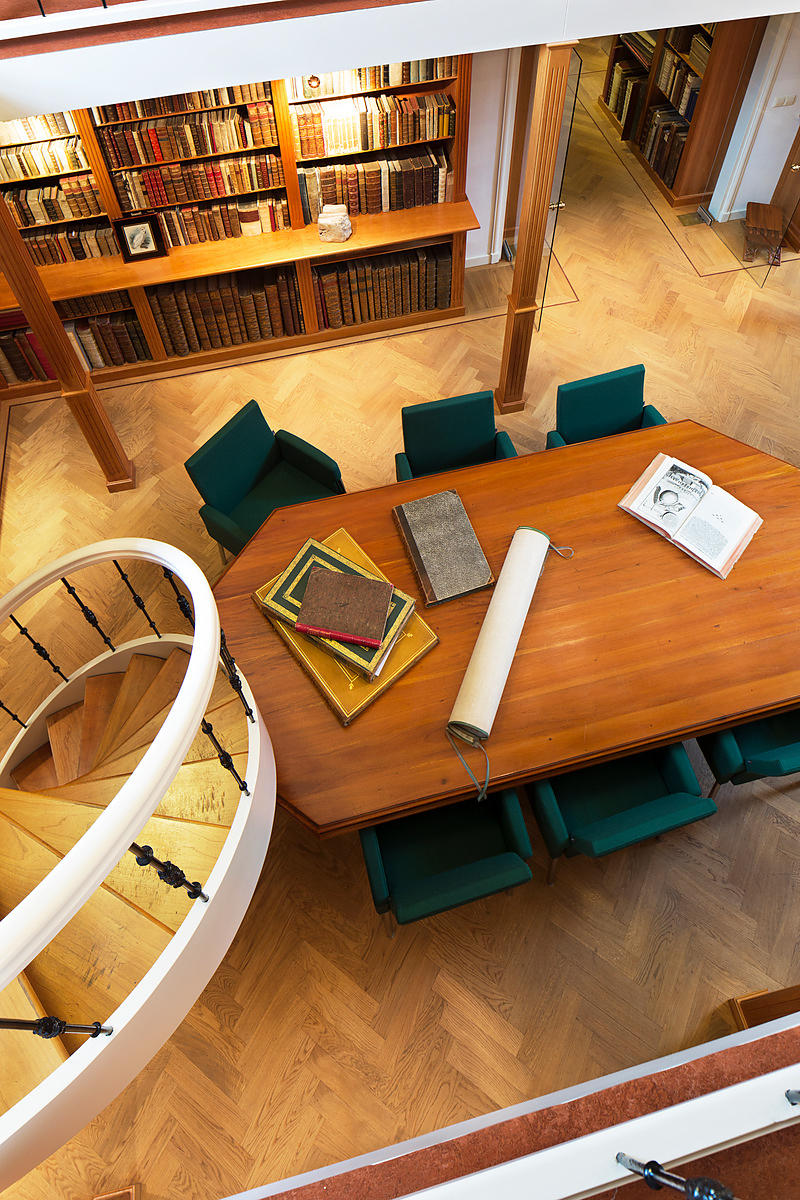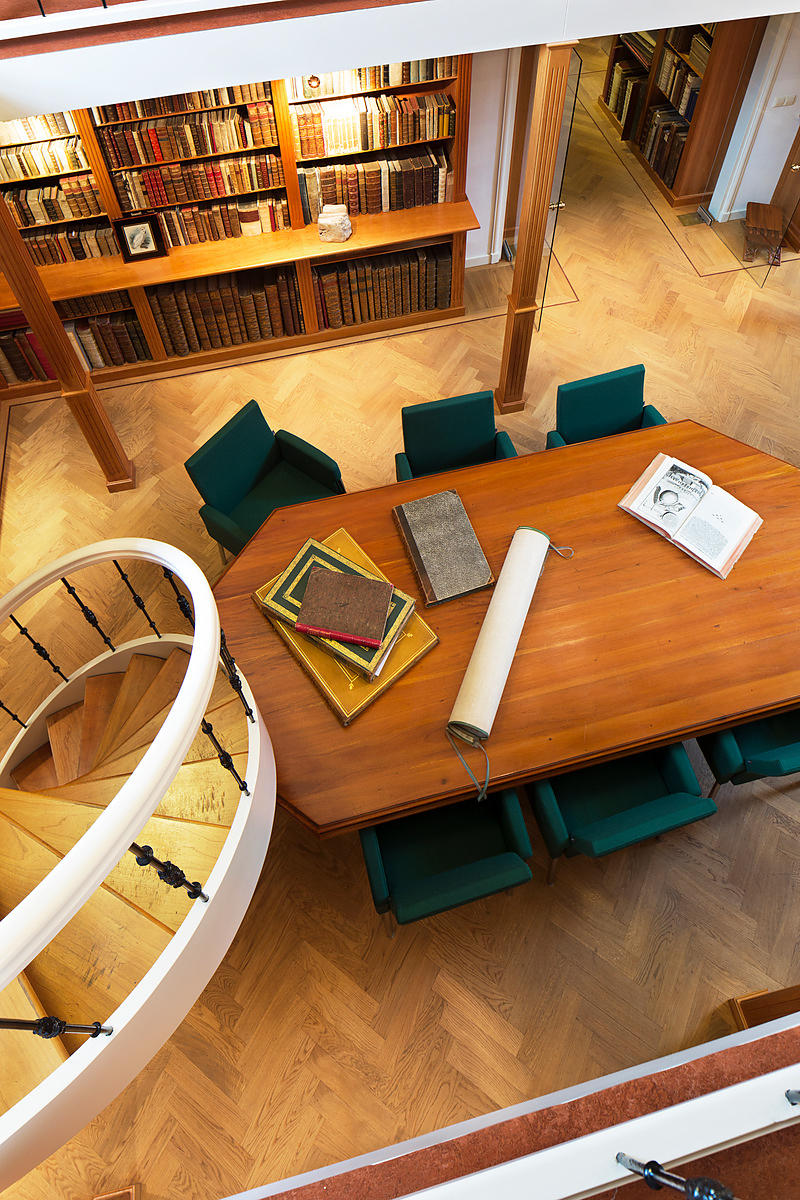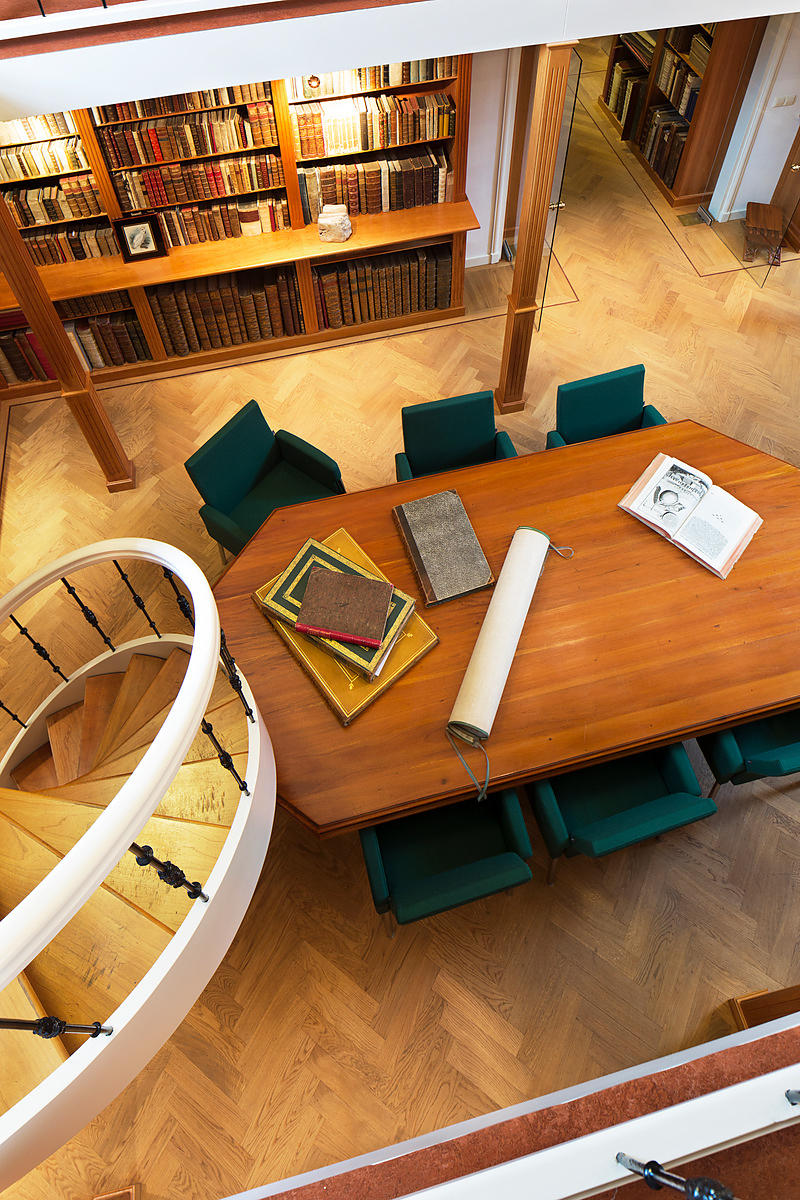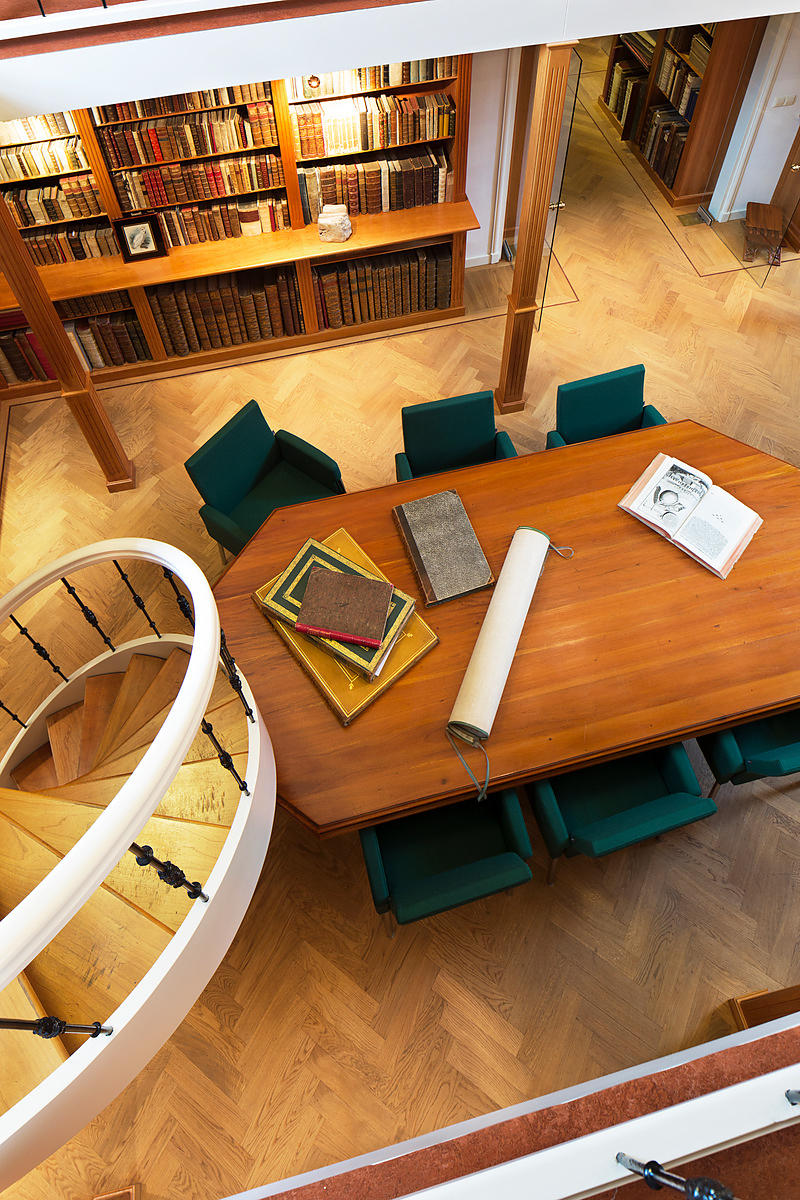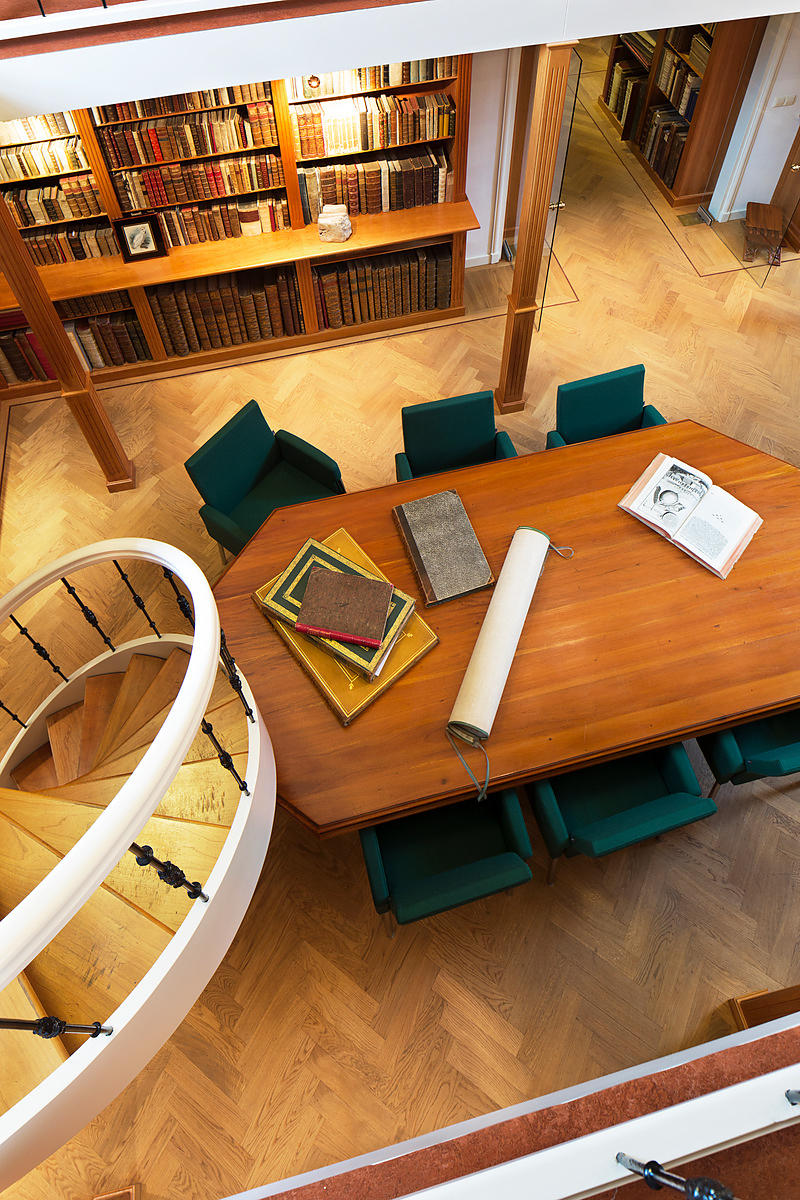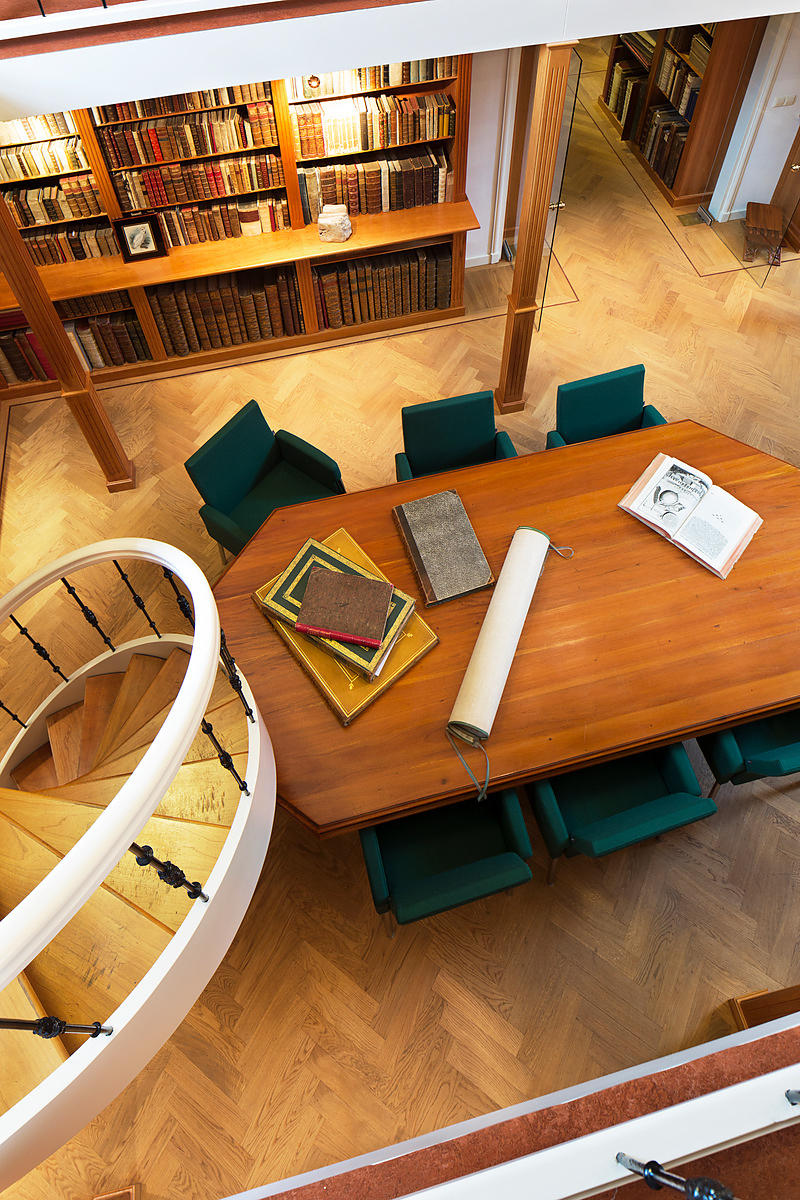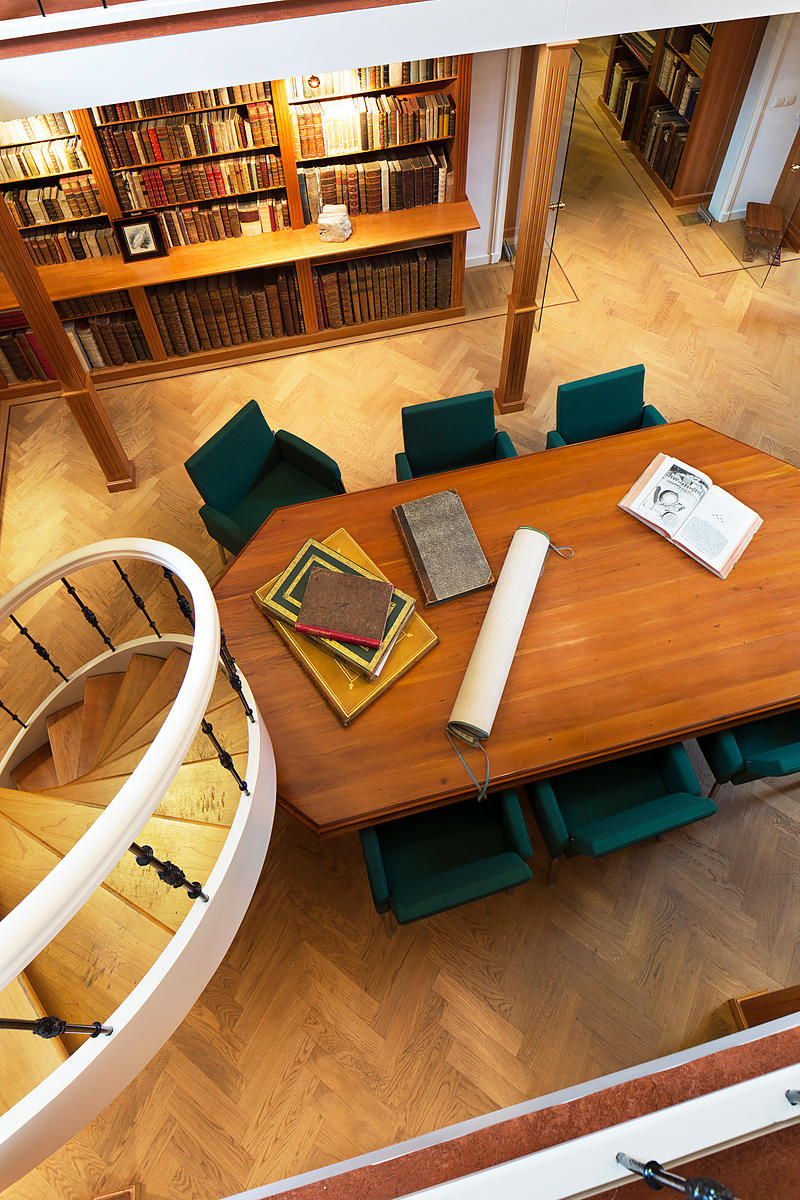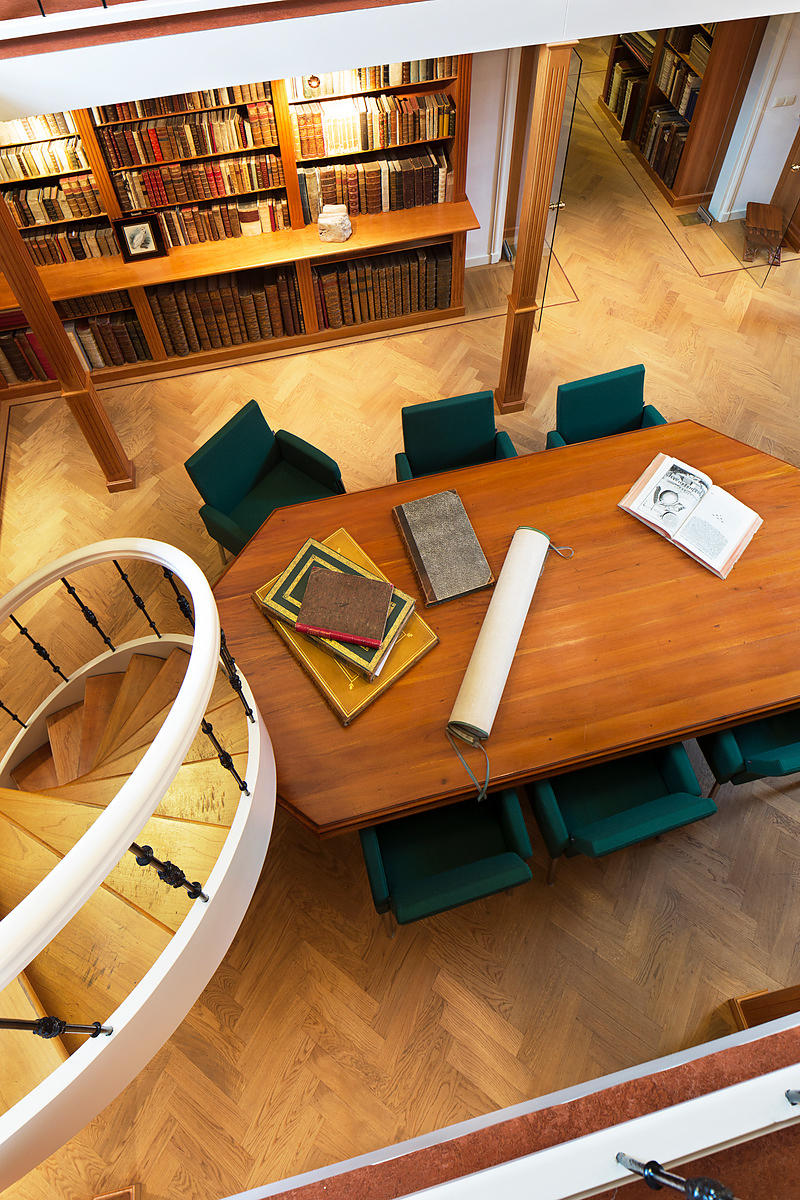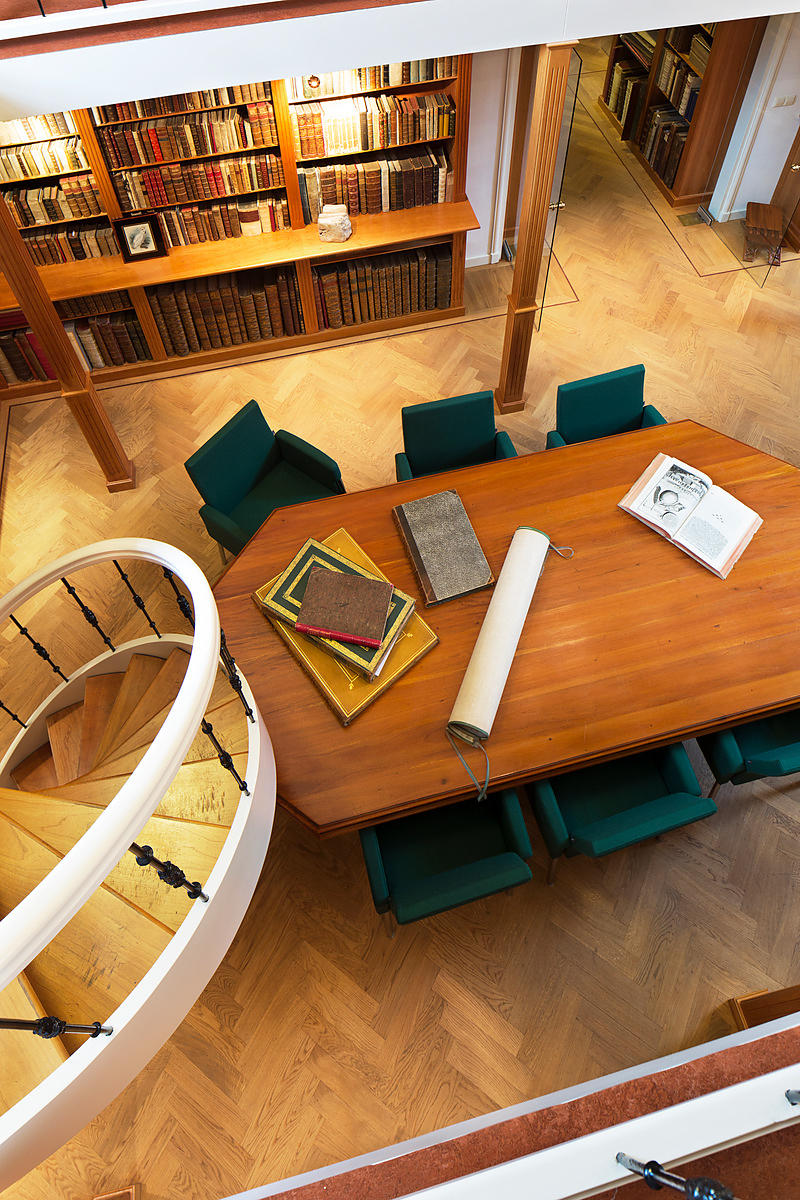 ROBERTS, David.
The Holy Land, Syria, Idumea, Arabia, Egypt & Nubia.
Including: Egypt & Nubia.
London, Francis Graham Moon, 1842-1849. 2 complementary works in 6 volumes. Royal 1mo (62 x 47.5 cm). The Holy Land with a lithographic frontispiece portrait of David Roberts, 3 tinted illustrated lithographic title-pages, 60 tinted lithographic plates, 60 tinted half-page lithographs on text leaves; 1 plate with a stone-engraved map, and 1 stone-engraved armorial device on a text leaf. Egypt & Nubia with 2 double-tinted and 1 chromolithographic frontispiece views, 3 double-tinted illustrated lithographic title-pages, 56 double-tinted and 2 chromolithographic plates, 60 tinted lithographic half-page views on text leaves. All or nearly all 247 views also have highlights in white, apparently printed from an additional block. Uniform half red morocco (ca. 1875?), richly gold-tooled spine, gold-tooled rolls on sides, gilt edges. [8], 30, [42]; [42]; [38] pp. & [1], [1 blank], 8, [4], [42]; [42]; [2], [36] pp. plus frontispieces, title-pages and plates.
€ 115,000
Roberts's two great monumental works on the Middle East, bound as a matching set in 6 volumes with 247 views, 2 maps and the portrait of the artist. Volumes 1-3 (The Holy Land) show the 123 views Roberts sketched in situ on his 1839 voyage from Cairo through the Sinai, Palestine and Lebanon; and volumes 4-6 (Egypt & Nubia) show the 124 views he sketched in situ mostly on his 1838 voyage down the Nile valley from Cairo to Abu Simbel in Nubia. He was one of the few Europeans allowed to draw interior views of mosques. He worked on his drawings further after returning to England. "One of the most important and elaborate ventures of nineteenth-century publishing, and ... the apotheosis of the tinted lithograph" (Abbey, who also found justice in Hardie's suggestion that these views "raised lithography to perhaps the highest point it ever attained"). The lithographs reproduce Roberts's drawings at their original size and he supervised their production.
These works, advertised and clearly planned as a matching set, and often bound as a single work as here, together form Roberts's masterpiece, beautifully lithographed by the Belgian-born Louis Haghe, to whom Roberts paid tribute in glowing terms: "Haghe has not only surpassed himself, but all that has hitherto been done of a similar nature. He has rendered the views in a style clear, simple and unlaboured, with a masterly vigour and boldness which none but a painter like him could have transferred to stone." These views are of the greatest importance not only as works of art and fine craftsmanship, but also as an important historical record of Middle Eastern sites in the 1830s: "absolutely careful and faithful ... the first studies ever made conscientiously by an English painter ... to give true portraiture of scenes of historical or religious interest ... beyond any outlines from nature I had ever seen" (John Ruskin, writing while Roberts was making them). Many of the antiquities were later damaged, reworked or lost through the depredations of the elements, looters, war and sometimes even misguided archaeologists. The present views also gave many Europeans and Americans their most extensive and most compelling view of the Middle East, affecting both Victorian attitudes toward the cultures represented and the latest fashions in Western art and design.
With a mostly removed armorial bookplate. With the plates, and the text leaves that include views, somewhat foxed as usual, mostly in the margins, the last preliminary page (facing the first view) slightly browned in vol. 1 of each work, and 1 plate has come loose from its stub at the foot. Otherwise in very good condition, with only an occasional small marginal tear or marginal smudge. The bindings are also very good, with an occasional small crack in a hinge and an occasional small defect in the cloth sides. A stunning set of meticulous views showing the Middle East and the Nile valley as they still survived in the 1830s. Abbey, Travel 385 & 272; Blackmer 1432; Alastair Hamilton, Europe and the Arab world 66; Chr. Thomson, The exotic and the beautiful 160; Tooley, English books with coloured plates 401 & 402; not in Atabey.
Related Subjects: