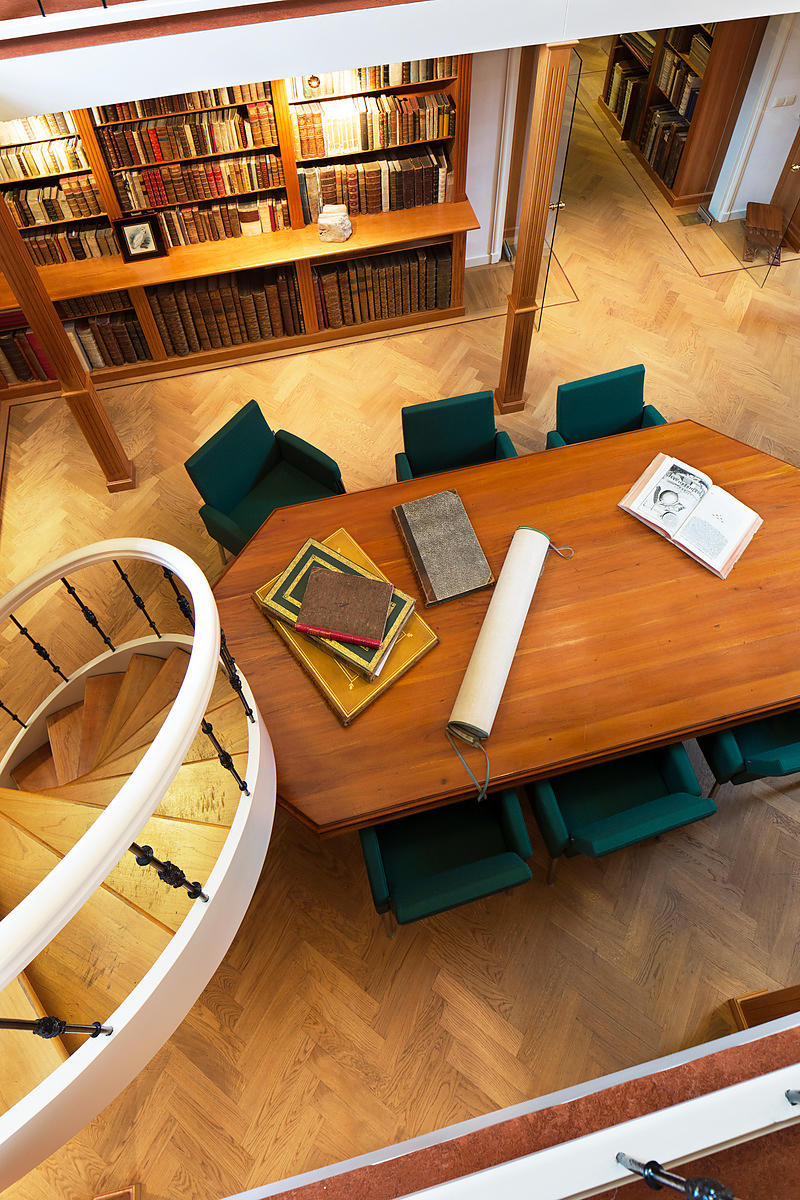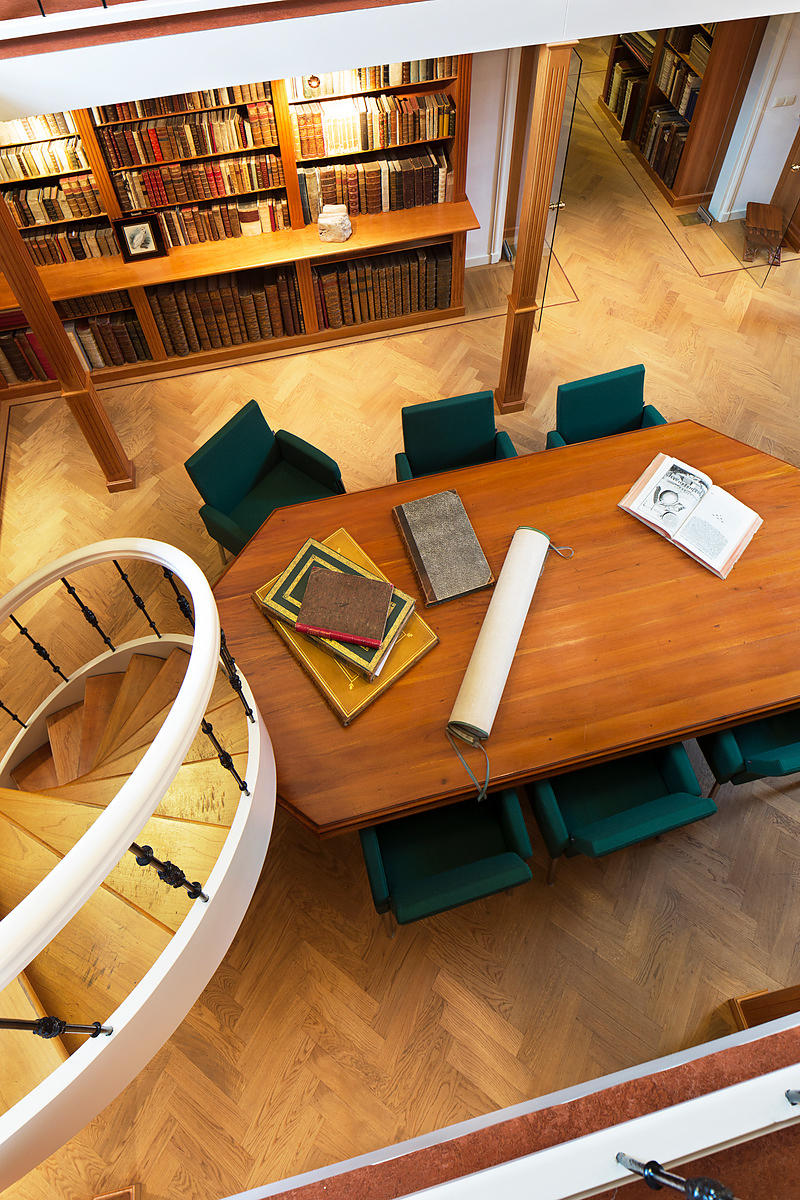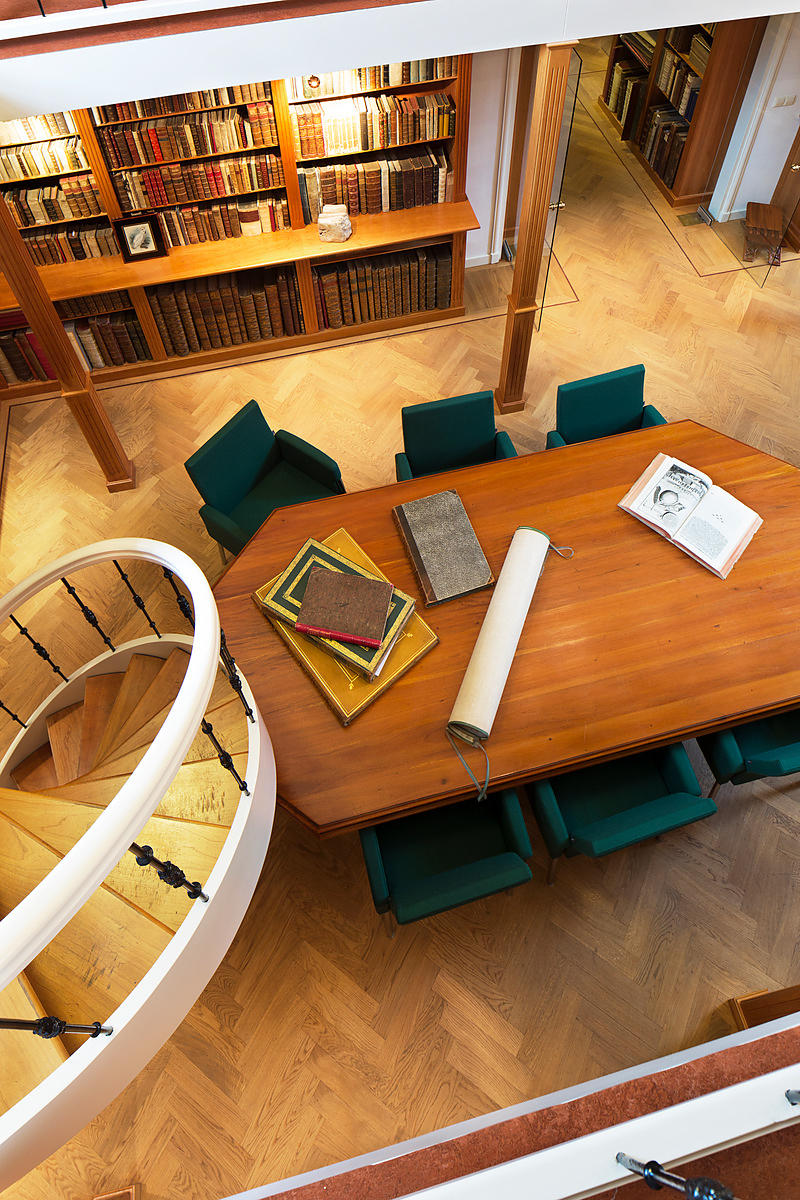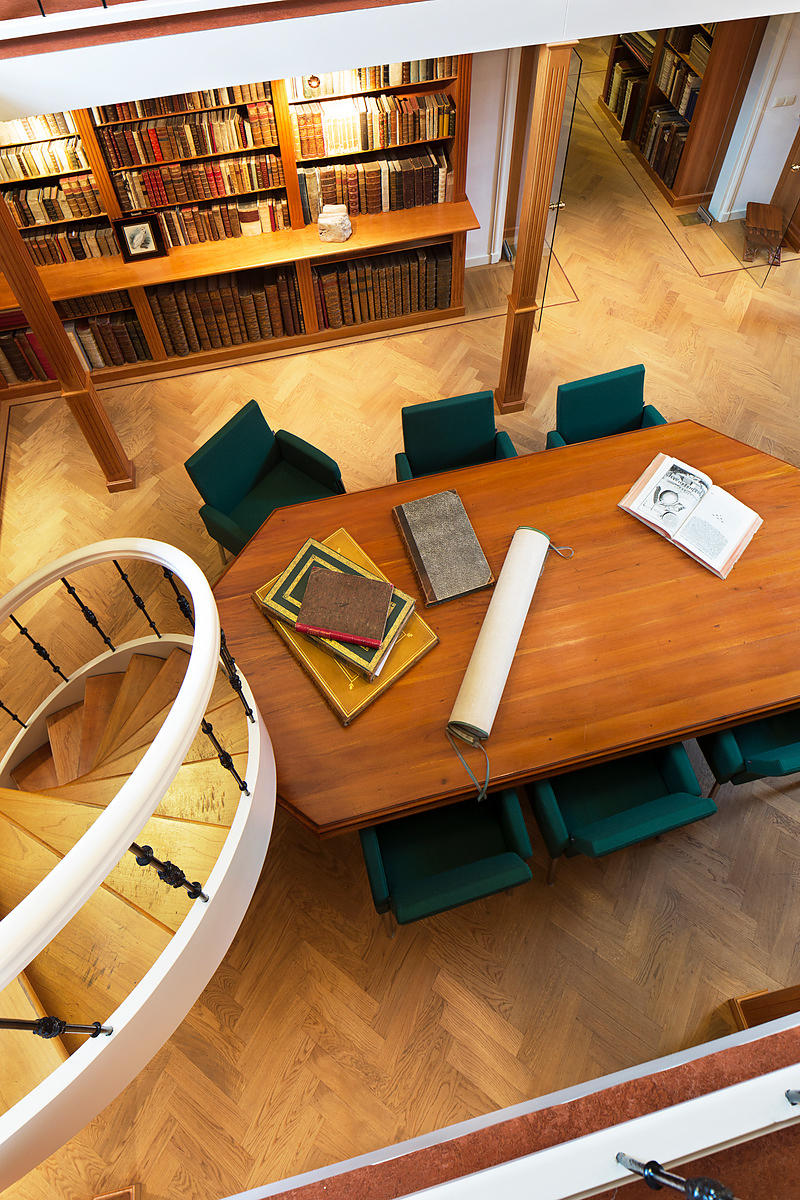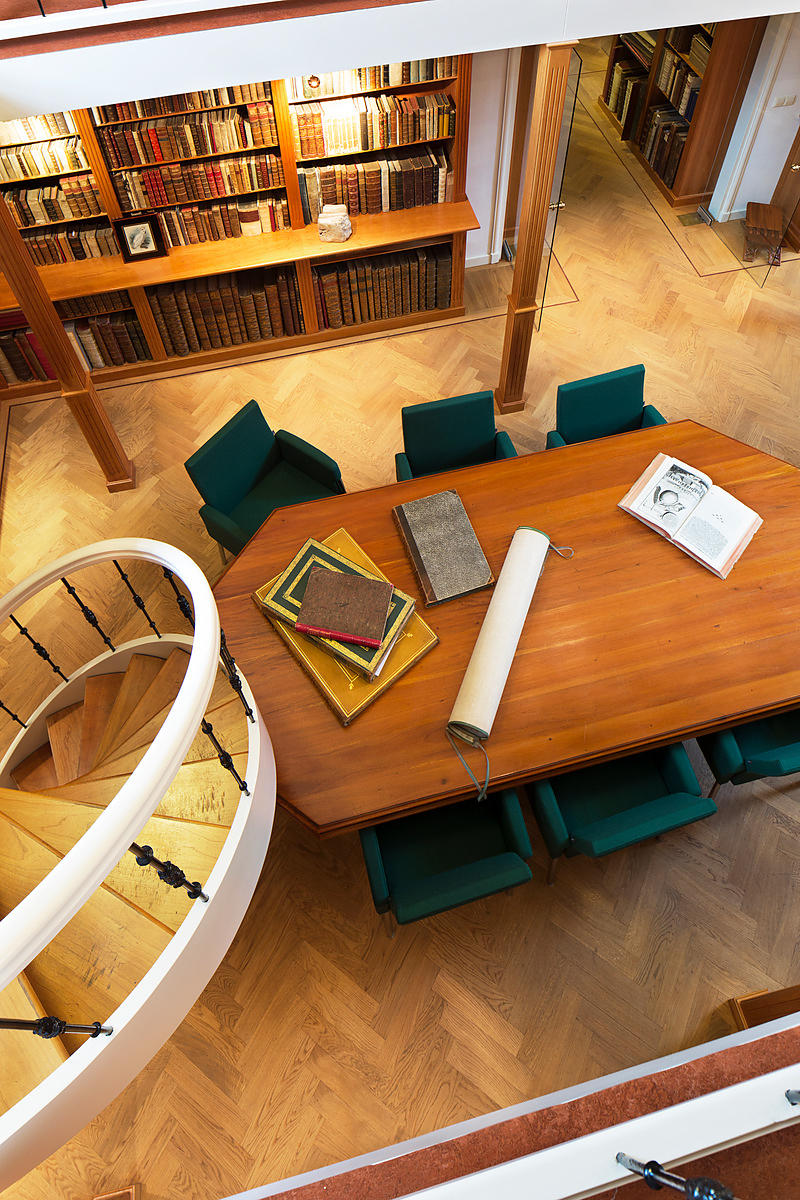 RIPA, Cesare.
Iconologia, of uytbeeldingen des verstands: … Om uyt te drucken, en te vinden, 't begrip van alle sinnebeelden, invallen, devijsen of sinteykenen. …
Amsterdam, Dirck Pietsz. Pers, 1644. 4to. With engraved allegorical frontispiece and 196 emblematic woodcut illustrations (ca. 8.5 x 6 cm) in the text by Jan Christoffel Jegher. Parchment (ca. 1725?).
€ 2,750
First Dutch edition, newly and extensively illustrated, of a famous encyclopaedia of iconology, the Iconologia of Cesare Ripa (1560- 1645). It describes about 650 symbolic human or semi-human figures, illustrates nearly 200, and was intended as a guide for all kinds of artists, writers, orators and amateurs. In the present 1644 edition the Amsterdam publisher, bookseller and poet Dirck Pietersz. Pers (1581-1659) translated and edited Ripa's text and Castellini's additions and made further additions of his own. He also included 196 woodcut illustrations cut for this edition based on a selection of those in the 1630 edition. It was in this form that Ripa's work was best known to artists in the Dutch golden age and it remained in use by painters and designers for the decorative arts far into the 18th century.
With water stains throughout, serious in the first few and last few leaves, and marginal tears or restorations in a few leaves, but still in good condition and with large margins. The binding is uniformly abraded but structurally sound. An important source of knowledge and inspiration for artists of the Dutch golden age.
Landwehr, Emblem books Low Countries 683; Praz, p. 474.
Related Subjects: