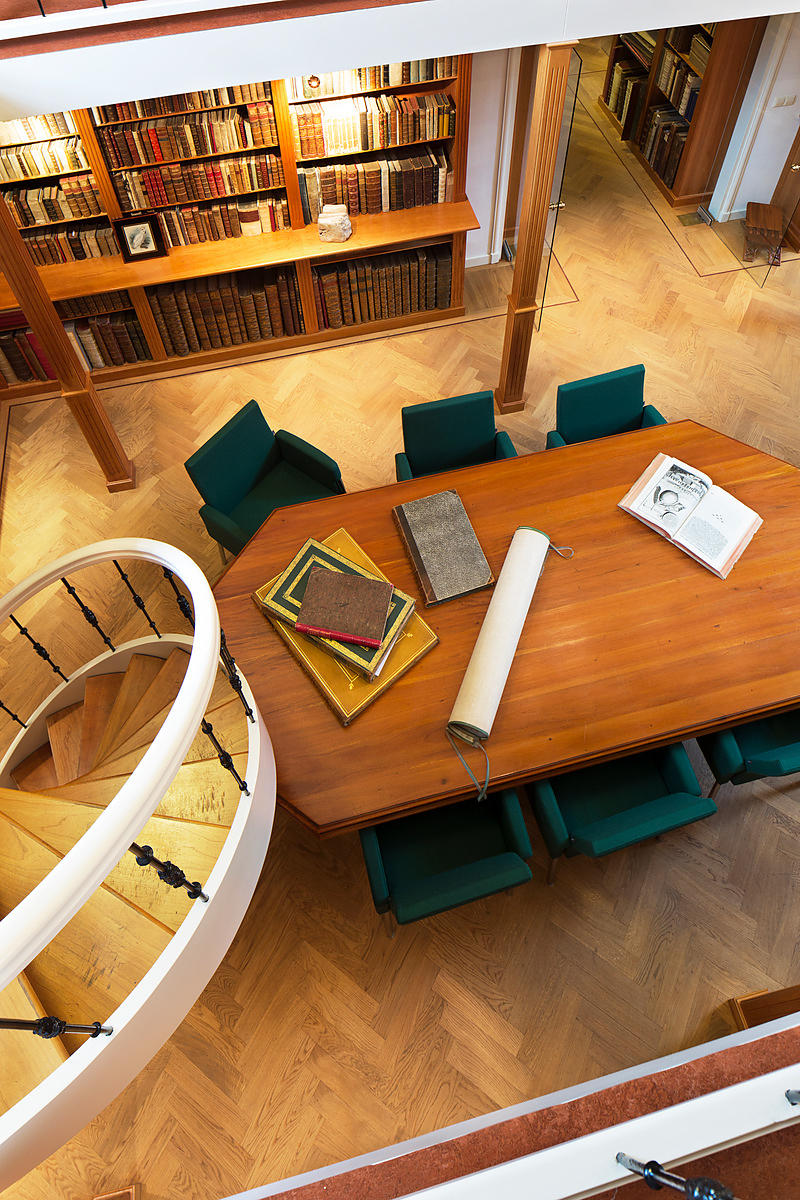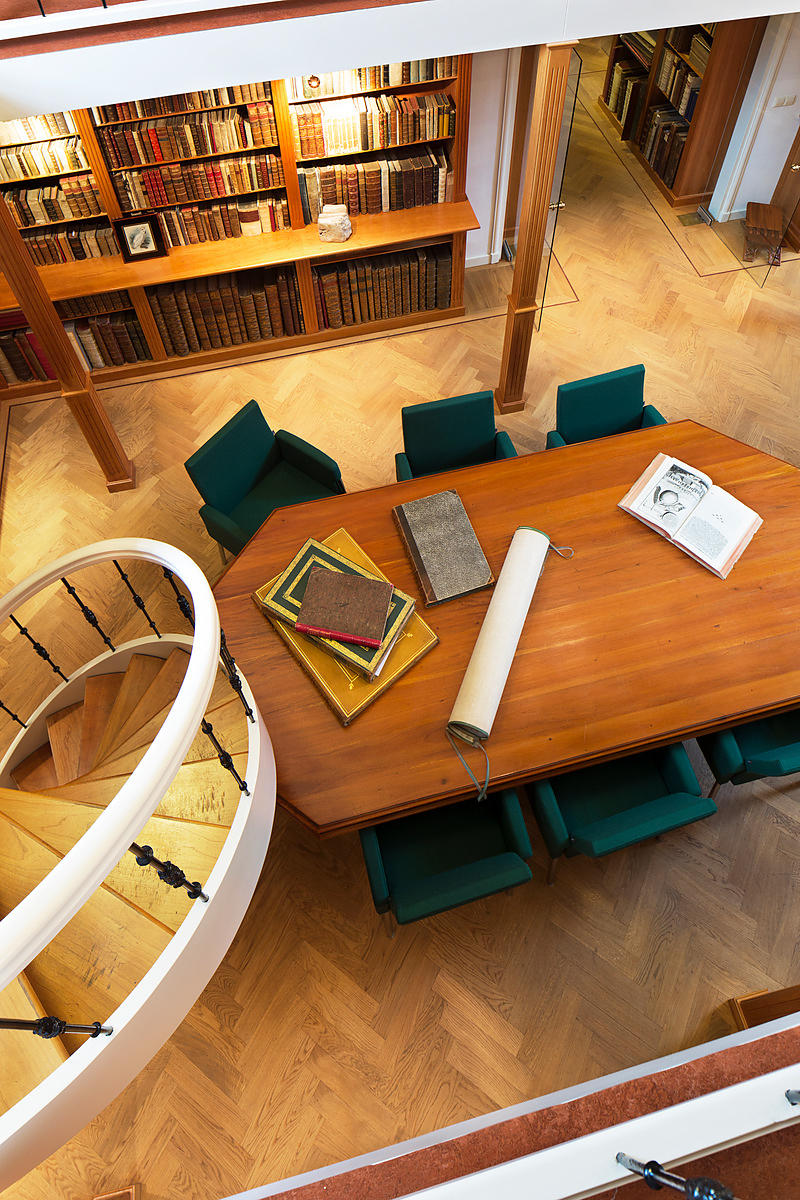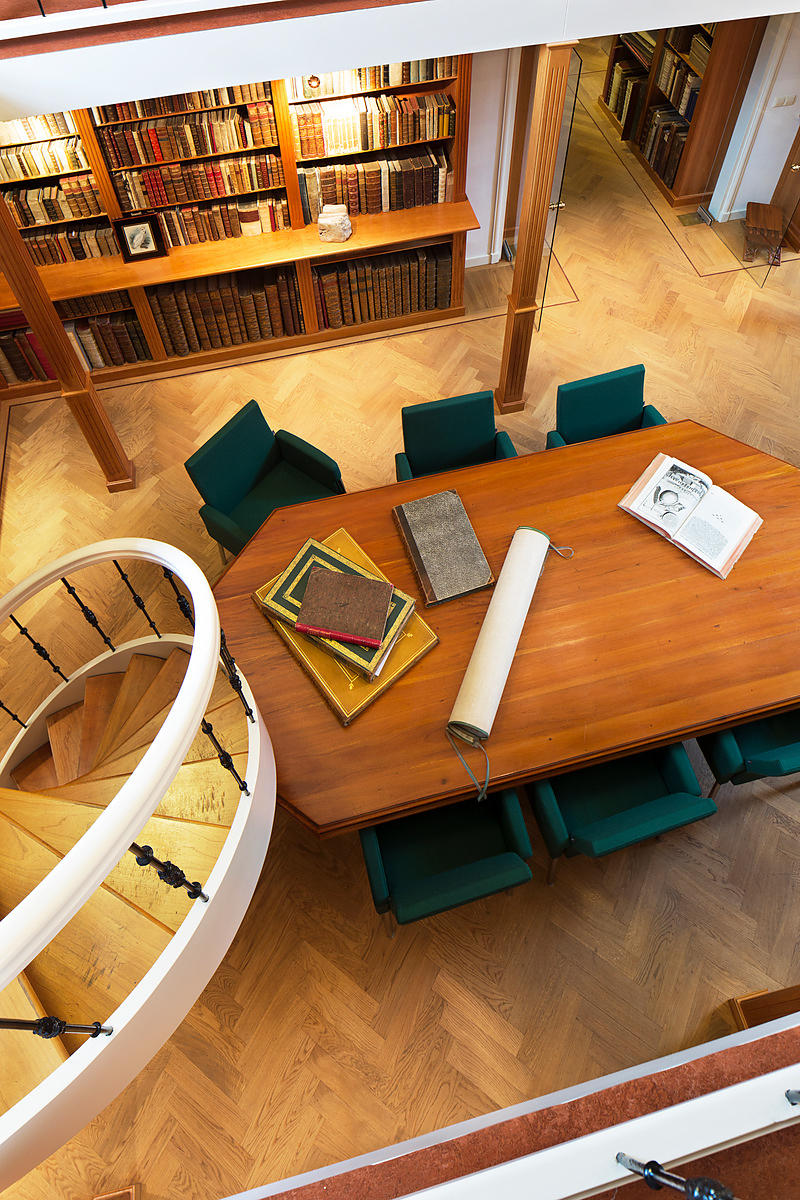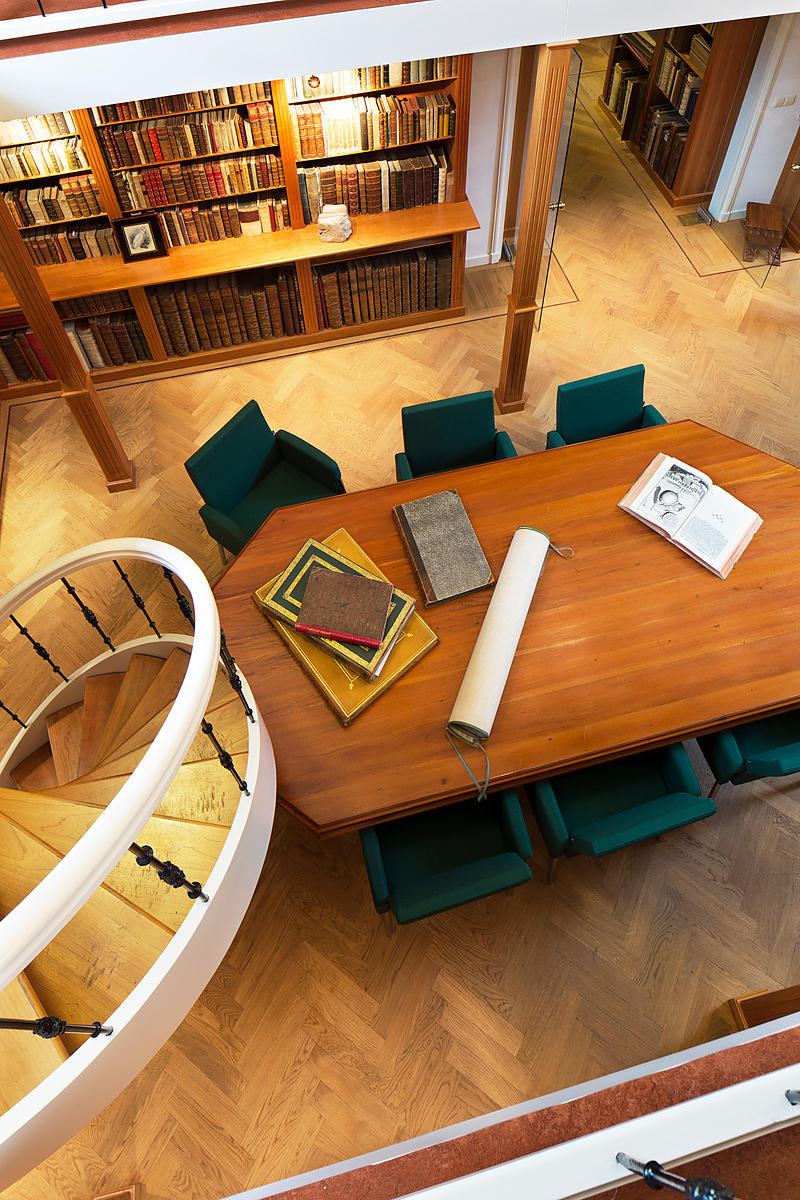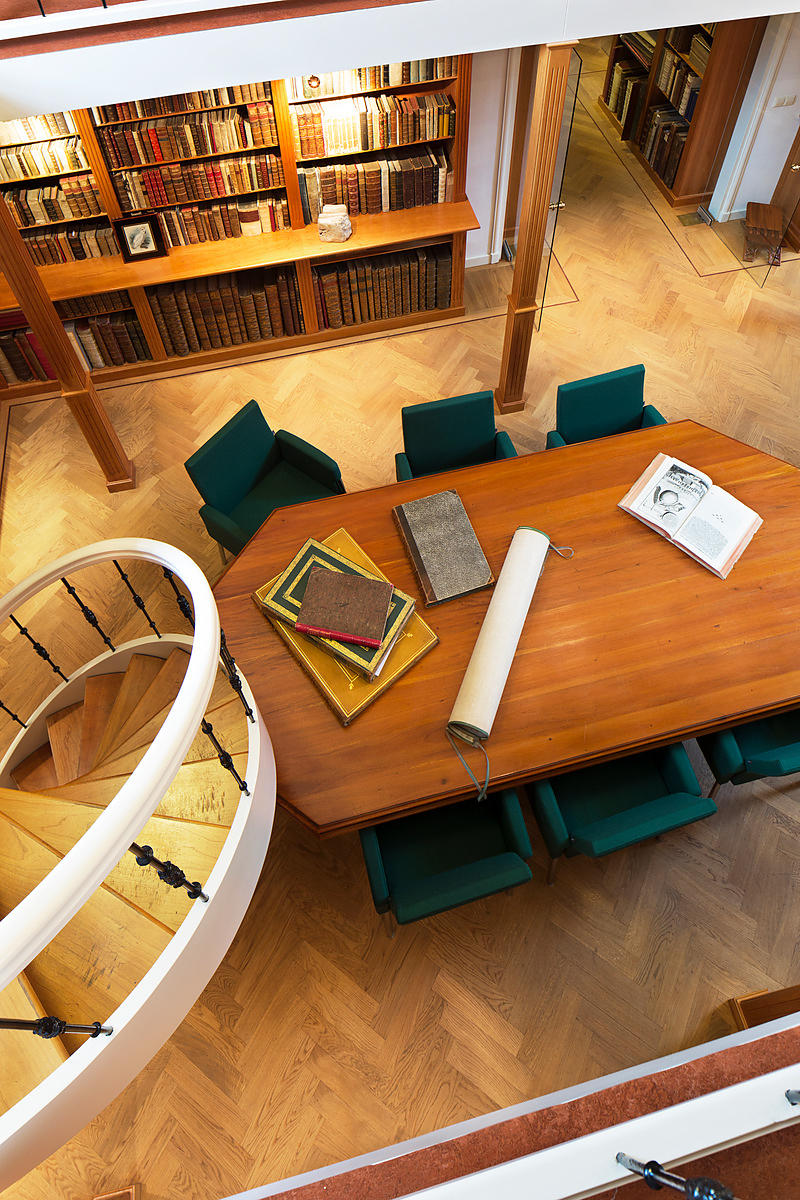 RANGO, Konrad Tiburtius.
De capillamentis seu vulgô Paruquen, liber singularis.
Magdeburg, Tobias Schröter and Johan Müller, 1663. With an engraved frontispiece by A. Fröhlich after the author and an engraved title-page.
With:(2) CRUSIUS, Jacobus Andreas. De nocte et nocturnis officiis, tam sacris, quam prophanis, lucubrationes historico-philologico-juridicae; ...
Bremen, Jacob Köhler, 1660.
(3) WERNER, Johann Nicolaus. Corpusculum philologicum variis rerum & verborum observationibus refertum; ...
Arnstadt, Caspar Freyschmid, 1662. 3 works in 1 volume. 12mo. Contemporary vellum.
€ 2,500
Ad 1. First and only edition of an early work on wigs, by the German theologian and naturalist Konrad Tiburtius Rango (1639-1700). He begins with a collection of citations from classical authors commenting upon artificial hair, and continues on different types of wigs and how to fabricate them. Rango also poses the question whether it is appropriate to wear a wig when you don't really need one.
Ad 2. First edition of a work on the night and nocturnal activities, by the German lawyer Jacobus Andreas Crusius (1636-1680). It deals with, among many other things, Greek and Roman night activities, profane and religious practices during the night, the practices of the early Christian church during the night, when Christian were still persecuted in the Roman Empire, night watches, the "secrets of the night", crime and justice, etc.
Ad 3. Rare first and only edition of a miscellaneous work on various philological subjects and problems. Some examples are: religion during the Emperors of the Roman Empire, euphemisms regarding death, metaphors, etc.
With an early owner's inscription on title-page of ad 1, with on the back an old owner's stamp, and with a small bookplate on paste-down. Frontispiece of ad 1 very closely trimmed. Manuscript title on spine somewhat faded. Overall in very good condition.
Ad 1: Colas 2486; Krivatsy 9386; ad 2: Rosenthal, Bibliotheca magica 5275; Caillet 2714; VD17 23:000533H; ad 3: VD17 23:280264T.
Related Subjects: