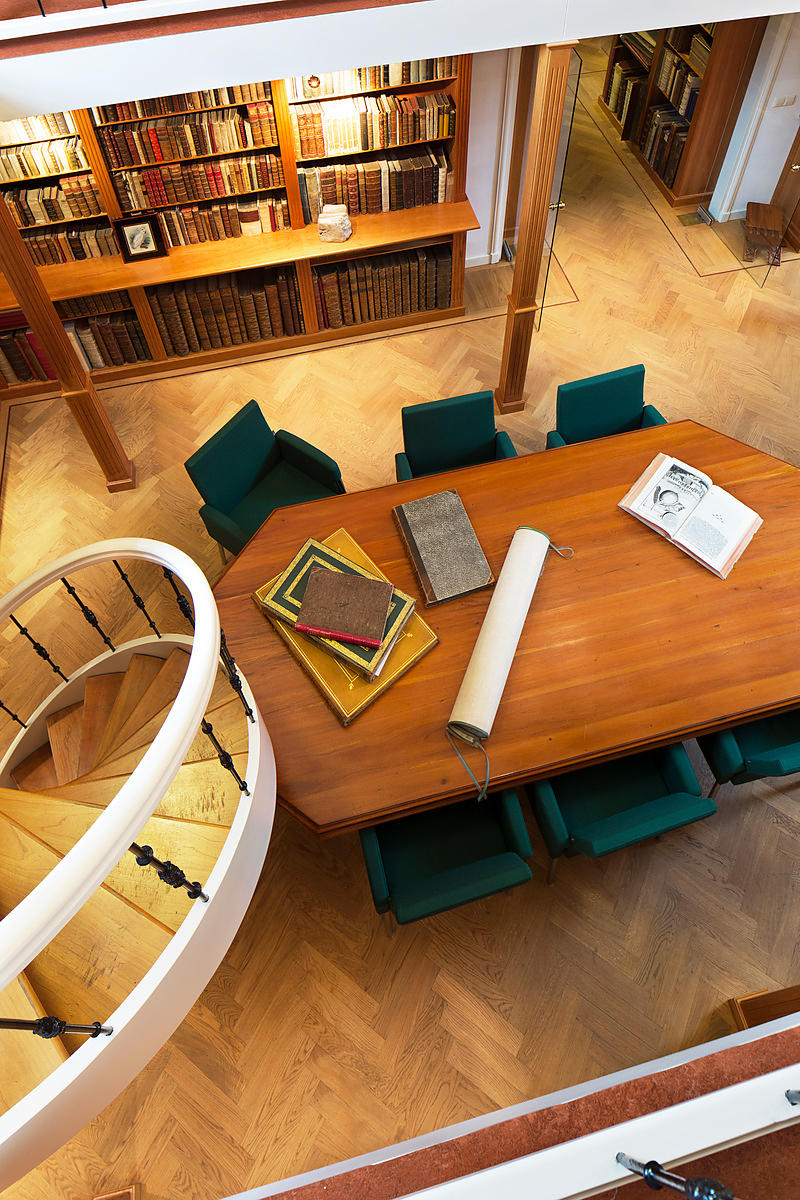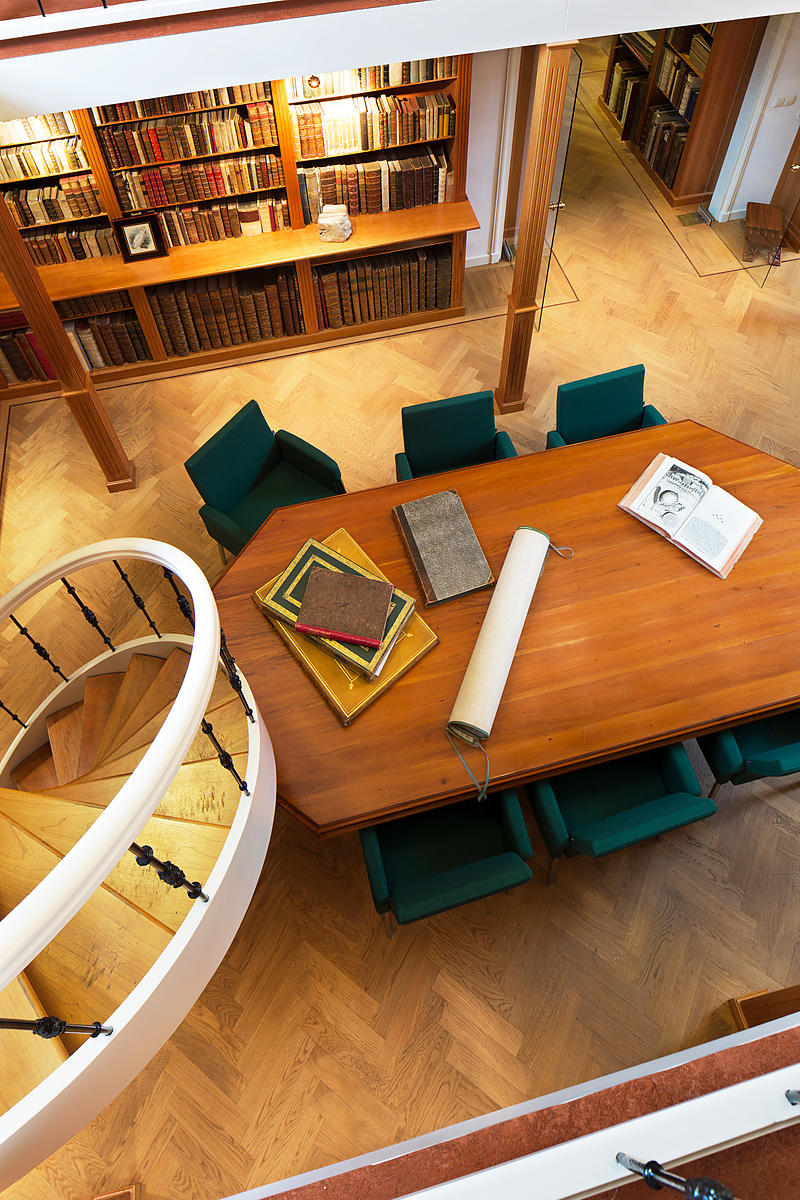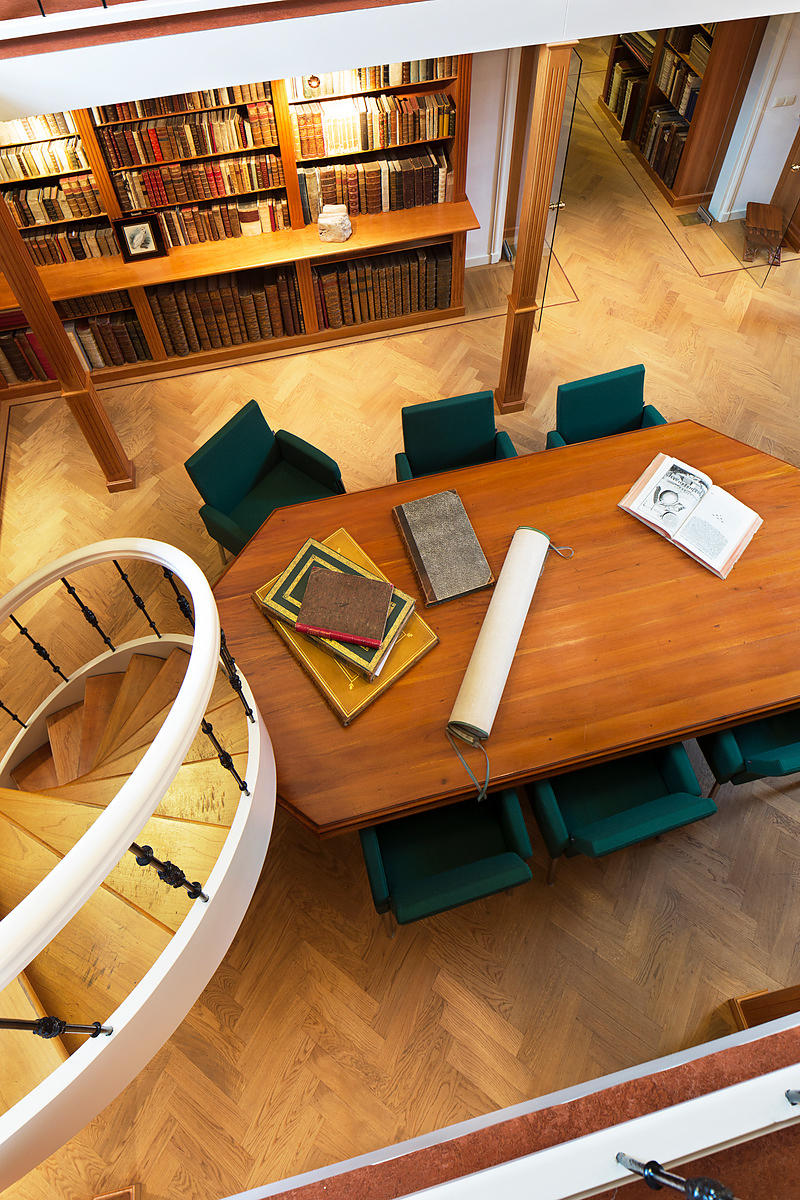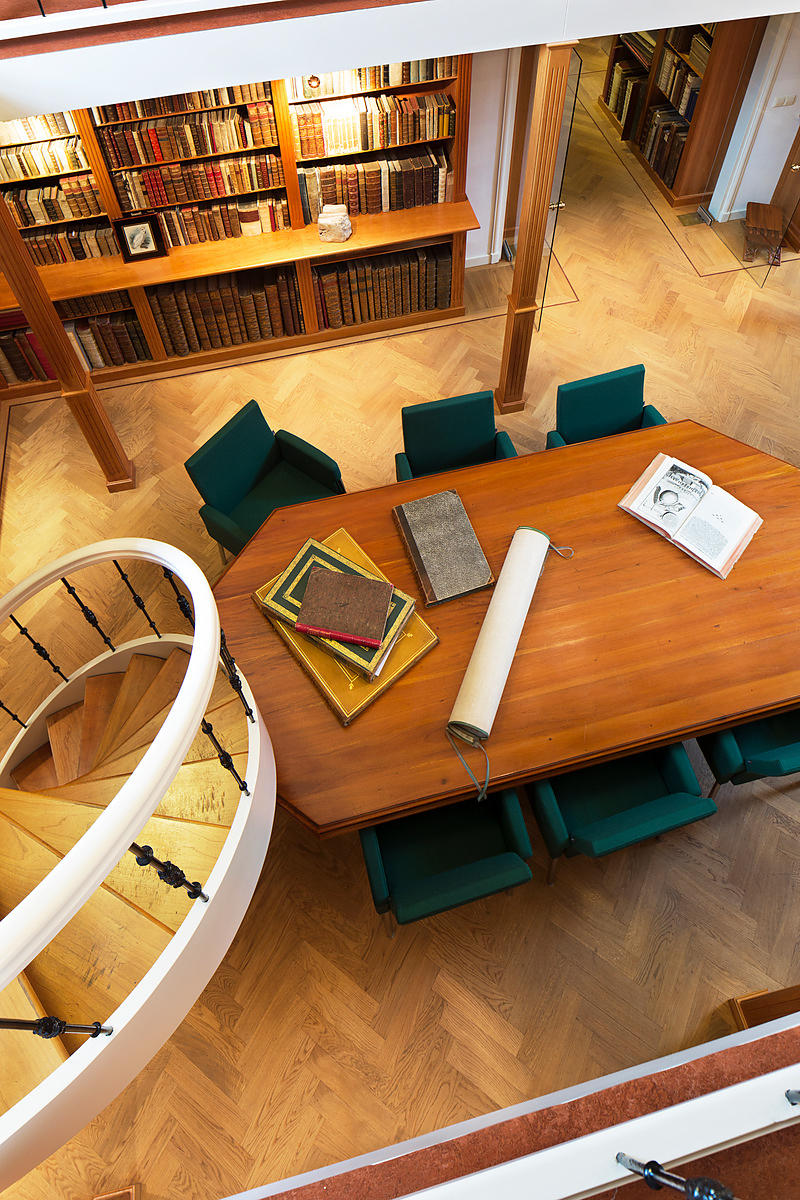 PLINIUS SECUNDUS, Gaius.
Epistolarum libri X. Panegyricus Traiano principi dictus. De viris illustribus in re militari, & in administranda Rep. Item Suetonii Tranquilli De claris grammaticis & rhetoribus. Julii Obsequentis Prodigiorum liber. ...
Basel, (colophon: Andream Cratandrum, March) 1526. 8vo. With publisher's woodcut Fortuna device on verso of the last leaf and fine decorated woodcut initials. Contemporary blind-panel-stamped calf over wooden boards, with 4 different blind-stamped rectangular panels (2 on each board), each with 6 or 8 birds and animals in floral decoration, surrounded by text, 1 panel signed by Anthoine de Gavere, gilt and gauffered edges.
€ 9,500
Fine 16th-century Flemish panel-stamped binding, signed by Anthoine de Gavere. The family De Gavere were bookbinders at Ghent and Bruges between 1450 and 1545. The panel-stamped bindings from Ghent and Bruges are among the most delicately engraved and the most carefully executed of all. According to Weale, Anthoine was active at Ghent from 1459 to 1505, but the archives of Lille contain documents proving that from 1495 to 1505 Anthoine worked at Bruges, not Ghent, and that he was the binder of many of the beautiful manuscripts from the library of Philip I ("the Handsome"), Duke of Burgundy (1478-1506). A binding with similar panels signed by Anthoine de Gavere, and containing another Plinius edition, also dated 1526, is cited by Leon Gruel.
Contents: three works by Plinius II, forming the main historical source for Trajan's ill-documented reign: his letters, presenting with considerable charm a richly varied picture of the life of the more cultured Romans under the Empire; his famous rhetorical essay, the Panegyricus to Trajan; and the lives of illustrious men of that period. At the end follow the biographies of literary men by Suetonius, and Julius Obsequens's work on prodigies.
With several early inscriptions in the endleaves, including owners' names, and a later inscription dated 1729, early annotations in the margins. In very good condition, with only the title-page rather dirty and small corners torn off the first 2 leaves (not approaching the text). Binding with some damage to the spine and the joints cracked, brass fastenings lost (4 pins remain), some restorations, but still in good condition, the panel stamps on the front board very good and those on the back with only a crack and a few small pock marks.
Adams P-1541; BMC STC German, p. 704; VD 16, P3485; for the binding: cf. Devauchelle I, p. 60; S. Fogelmark pp. 86, 88, 126, 151, 171, 178, 185, 218, and plates XI, XXXVII R 81 (variant), and XL R 104; Gruel II, 85-87.
Related Subjects: