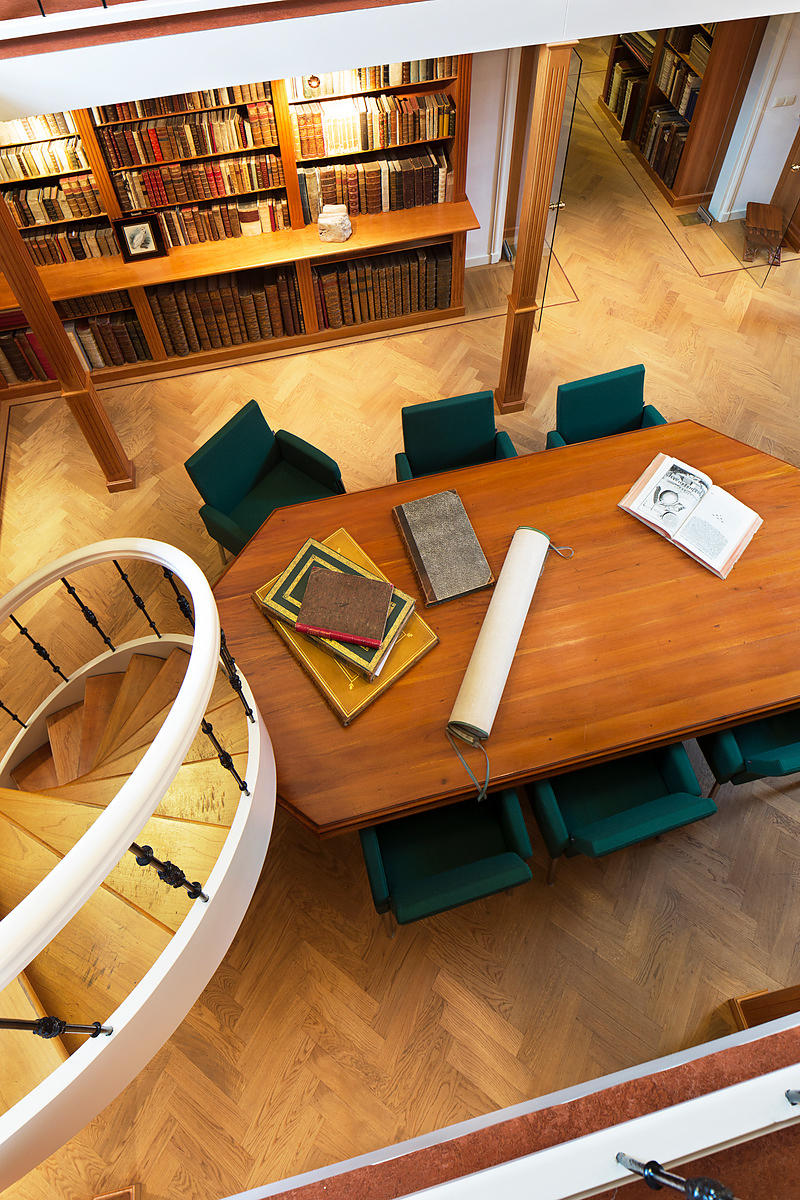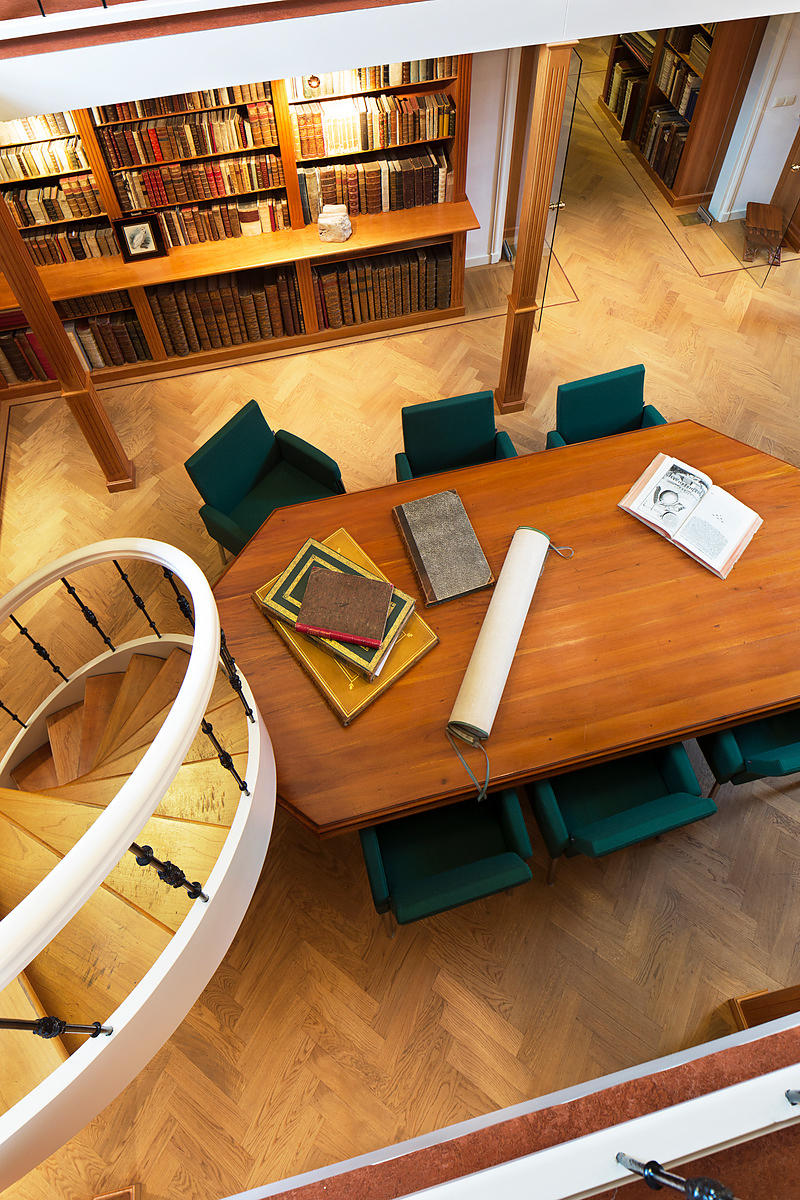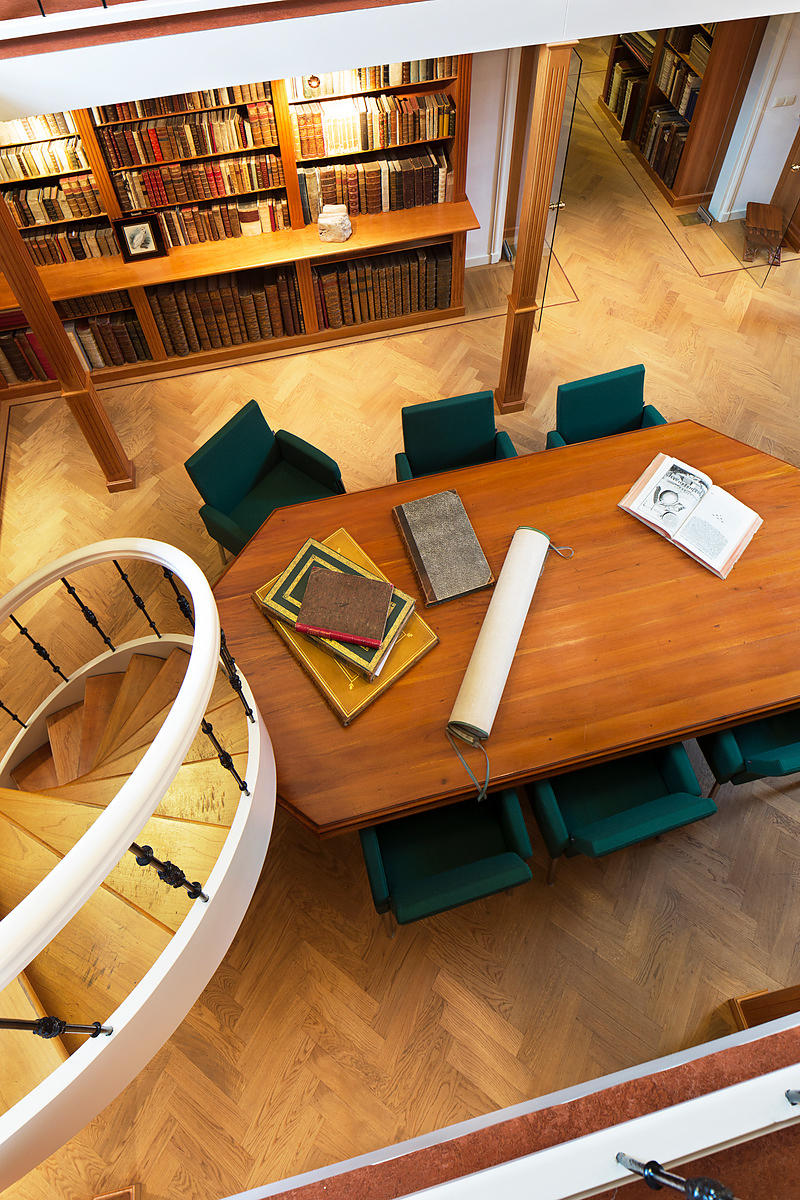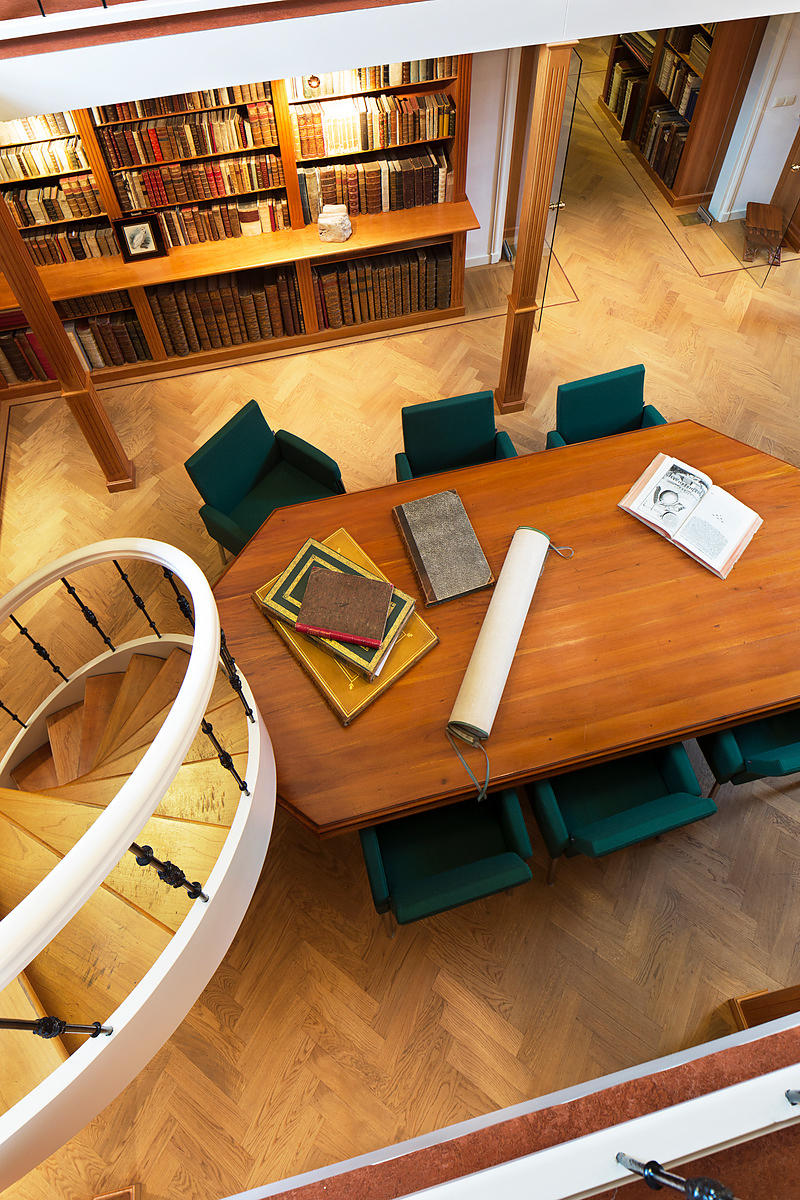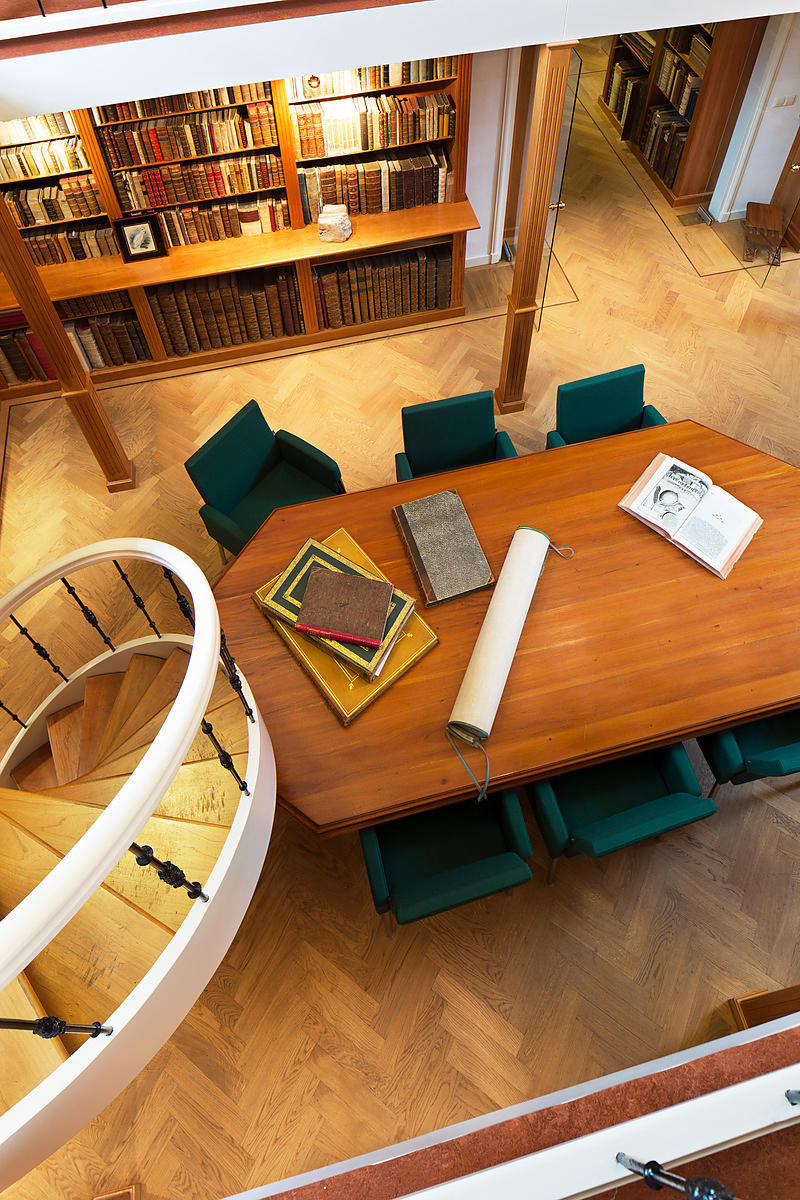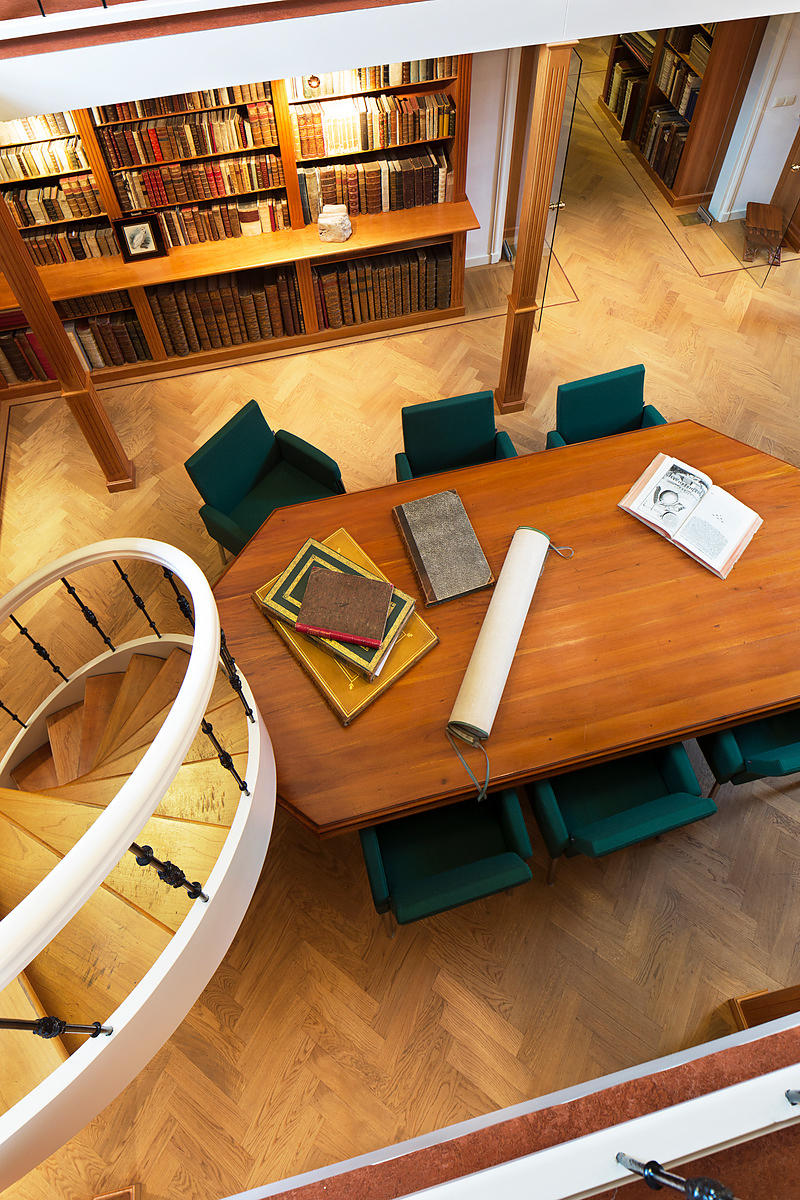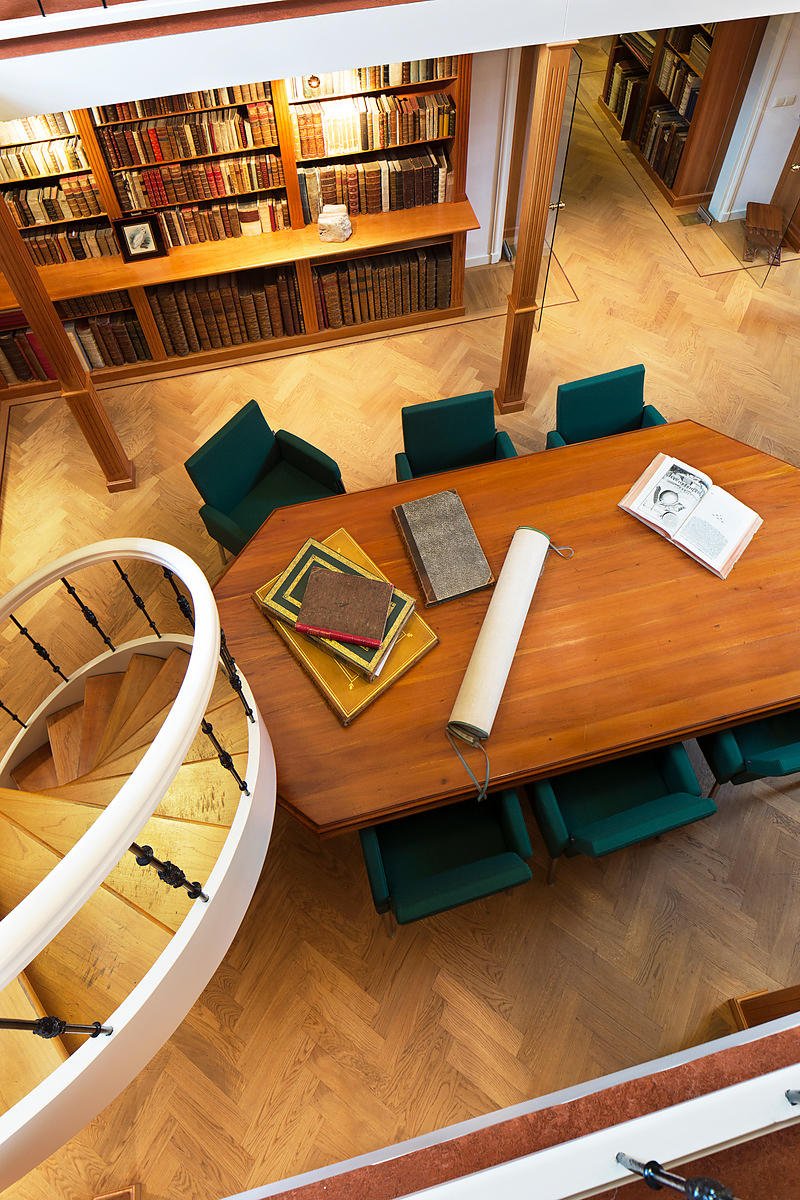 PHAEDRUS.
Fabularum Aesopiarum libri quinque; notis perpetuis illustrati, & cum integris aliorum observationibus, in lucem editi à Johanne Laurentio.Amsterdam, Johannes Janssonius van Waesberge and the widow of Elizaeus Weyerstraten, 1667. 8vo. With engraved allegorical frontispiece by Christian Hagen, and 103 finely engraved half-page illustrations in text. Early 19th-century(?) gold-tooled tan calf.
€ 1,850
First illustrated Phaedrus edition in the Netherlands, in the original Latin, richly and beautifully illustrated with 103 engravings. It is also the first edition edited by Laurentius. It contains the text of 92 Phaedrus fables with extensive annotations (the first edition of 1596 had only 64 fables). The fables are followed by an "index vocabularum" and an "index rerum & verborum". The preliminaries include several laudatory poems and a letter by Conrad von Rittershausen, who was the first to provide the Phaedrus fables with scholarly commentary, especially those of use for lawyers, published at Leiden in 1598. In the 17th century, especially in the Netherlands, these learned editions were very popular, offering an increasingly growing apparatus of word explanations, variants of texts, corrections of texts and personal comments. With the 1890(?) bookplate of Dr. Felix Durosier on pastedown. With the frontispiece very slightly shaved at the fore-edge, but otherwise in very good condition. Binding with some slight wear and a small crack in the front joint.
Bodeman, Das illustrierte Fabelbuch, 75.1; Fabula Docet 68; Landwehr, Emblem books Low Countries F143; for Hagen: Thieme-Becker XV, p. 461; Wurzbach II, p. 632; not in Checklist Aesopic fables Pierpont Morgan Library; Hobbs, Fables; The fox and the grapes.
Related Subjects: