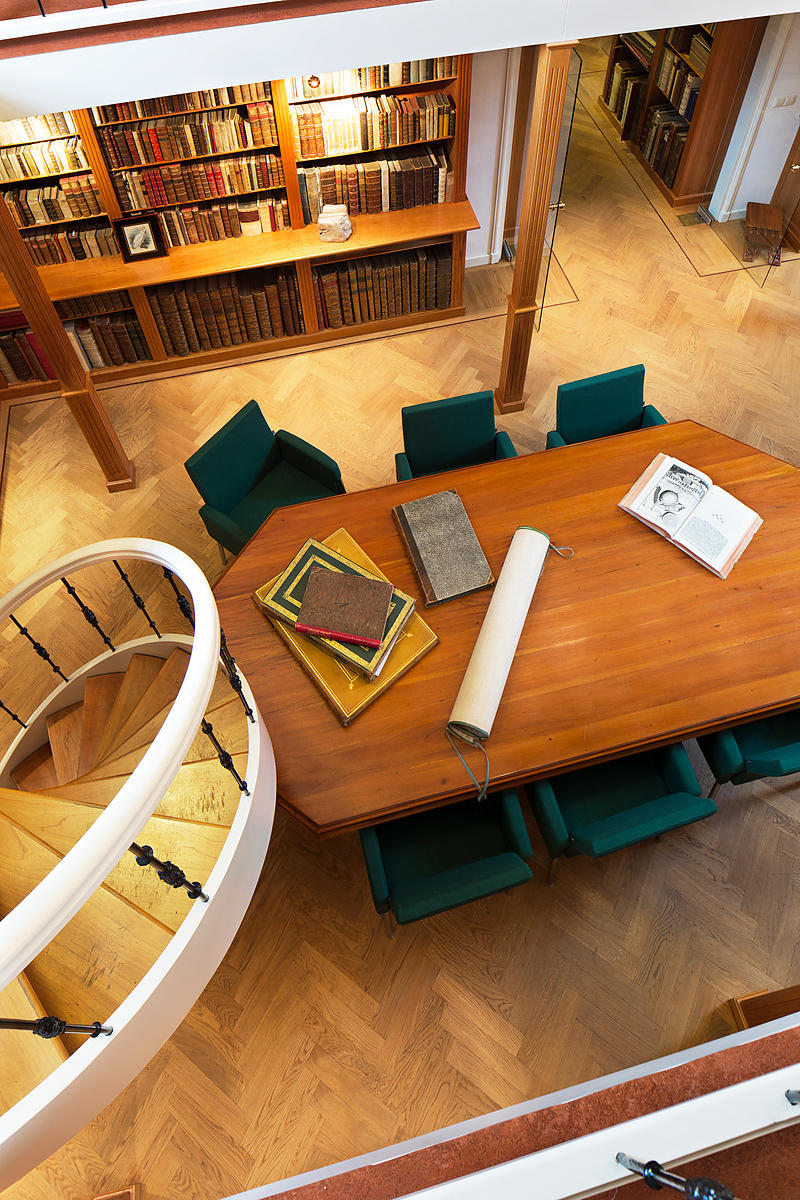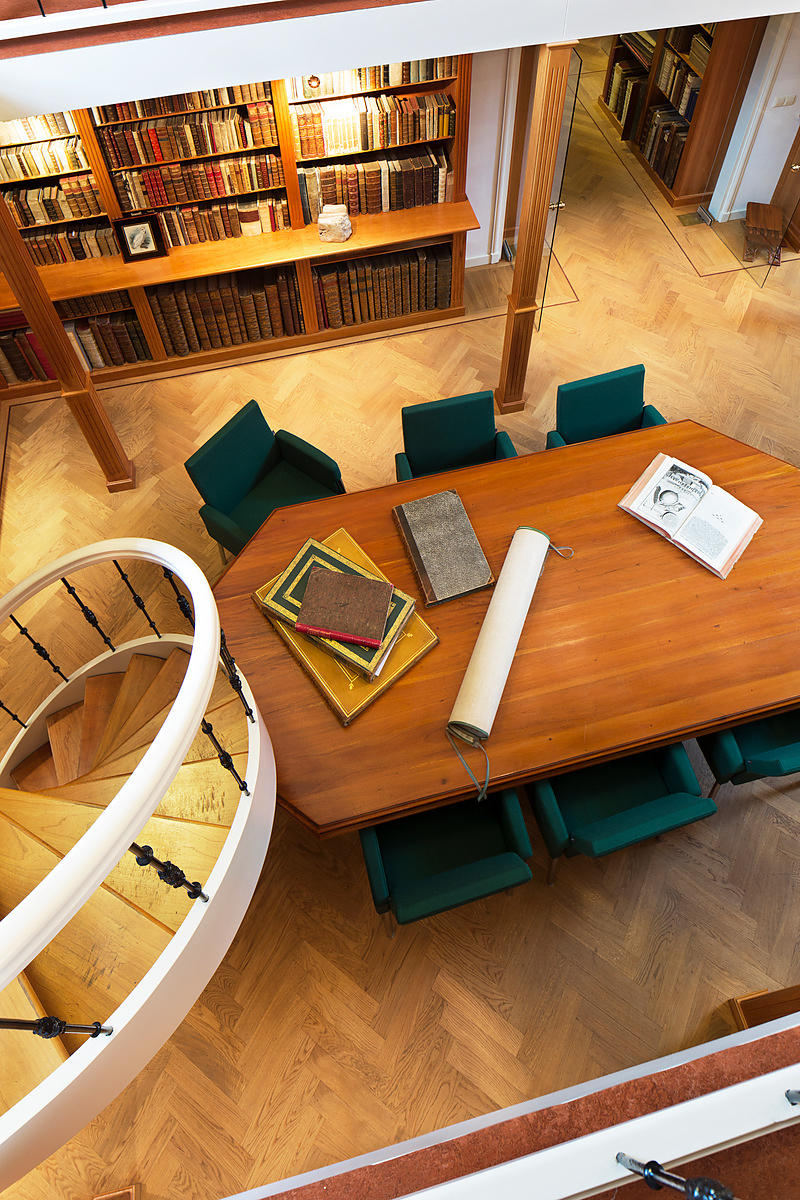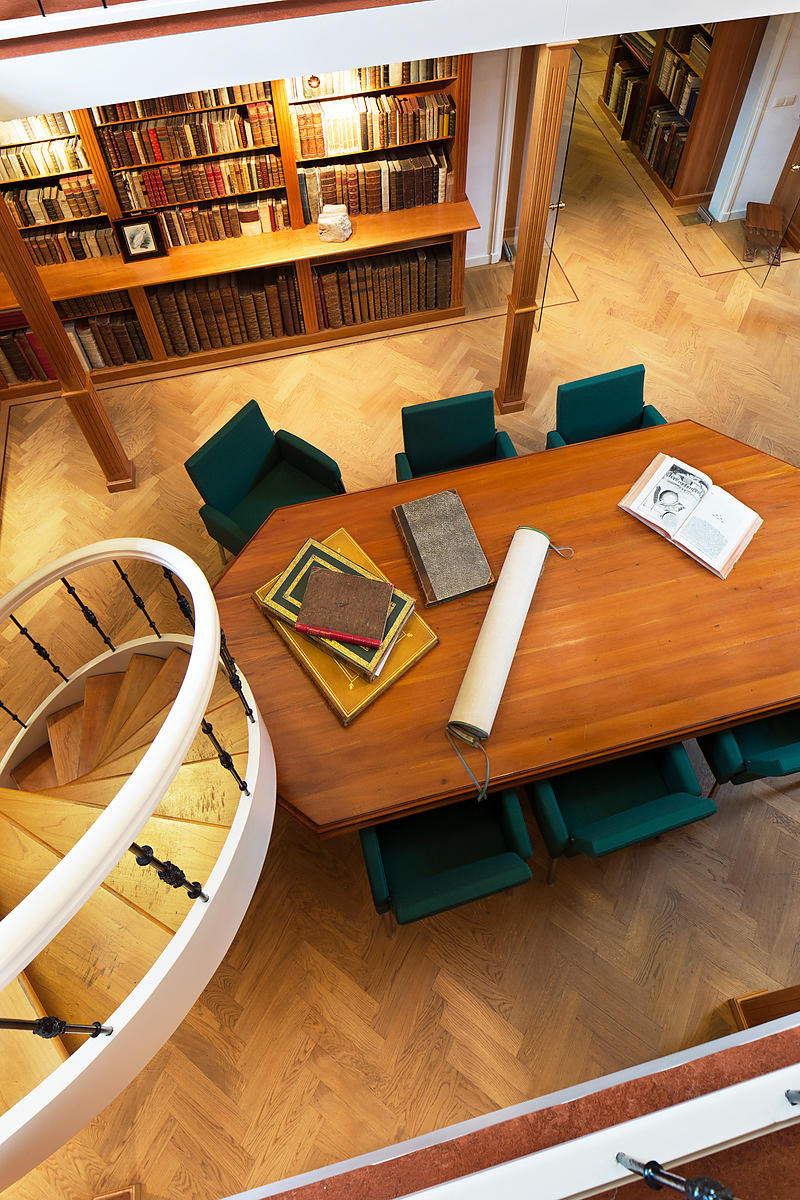 PERS, Dirck Pietersz. [and Hadrianus DAMMAN].
Bellerophon, of lust tot wysheyd. Begrijpende veel zeedighe, stichtelijcke en leerlijcke sinne-beelden met haere verklaringhen.
Amsterdam, Dirck Pieterz. (Pers), 1614. Small 4to (19 x 14.5 cm). With engraved emblem printed on title-page and 31 numbered engraved emblems in text, engraved by Joost de Bosscher. 19th-century tanned half sheepskin.
€ 1,650
Rare first edition of the most popular work of Dirck Pietersz. Pers (1580-1662), reformed bookseller/publisher and poet. For almost a century, Pers managed to reach a large audience with this work that was reprinted more than 15 times during the 17th century. This success can mainly be ascribed to the fine combination of edifying religious songs and enigmatic emblems. It was based on Hadrianus Damman's emblem book from 1578. Landwehr records 2 issues of this edition; with 5 (1st issue) respectively 4 (2nd issue) lines of errata on the verso of the last leaf and a repetition of emblem 3 as the first emblem. Our copy has 4 lines, and the correct emblem (no. 5) as first emblem, thus making this the second corrected issue.
With bookplate. Spine rubbed, but binding otherwise good. Some occasional thumbing and spots and the gutter of the title-page restored. Very good copy.
Landwehr, Emblem Books Low Countries 618-619; Praz, pp. 450-451; STCN (5 copies); WorldCat (4 other copies).
Related Subjects: