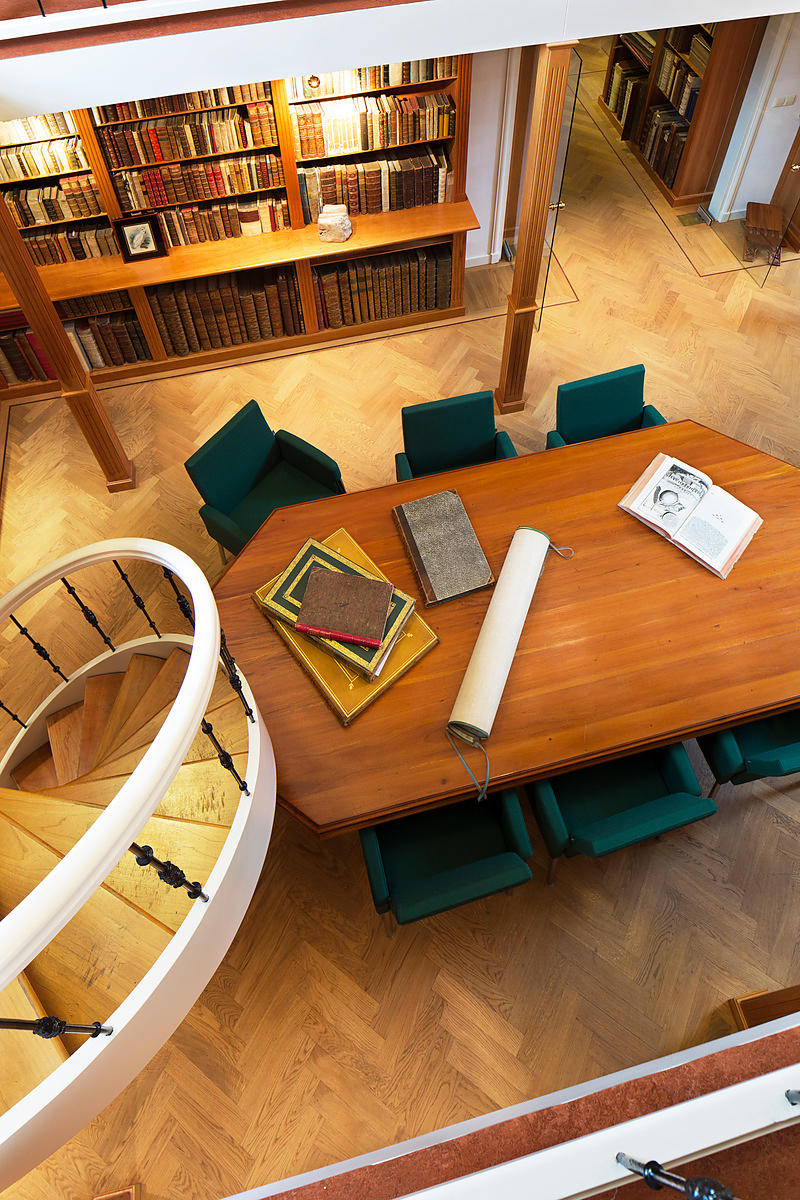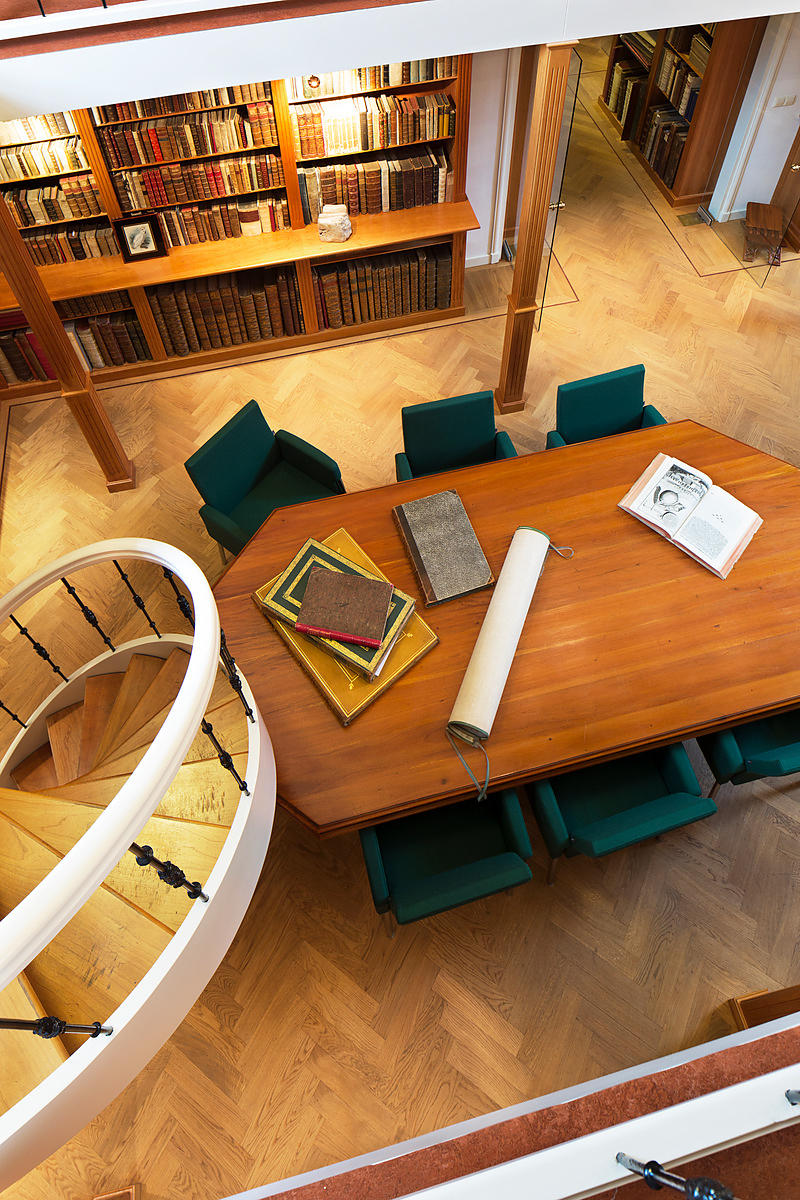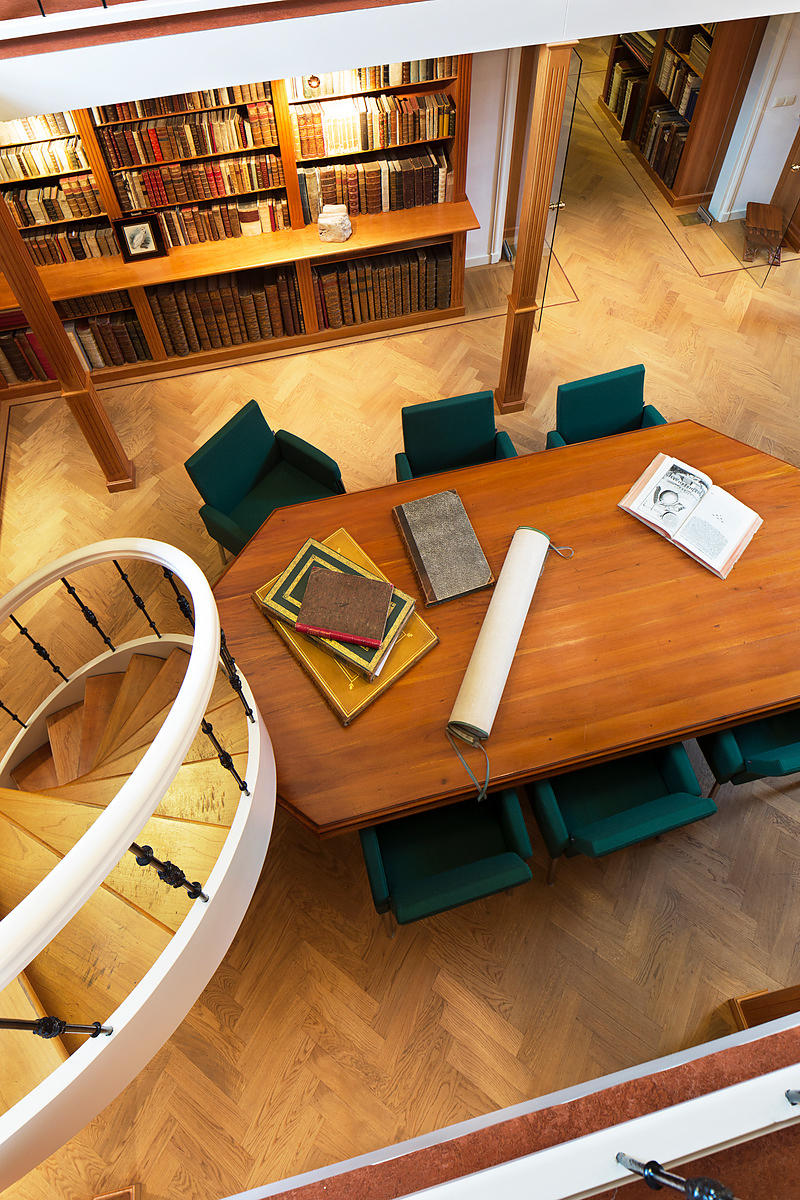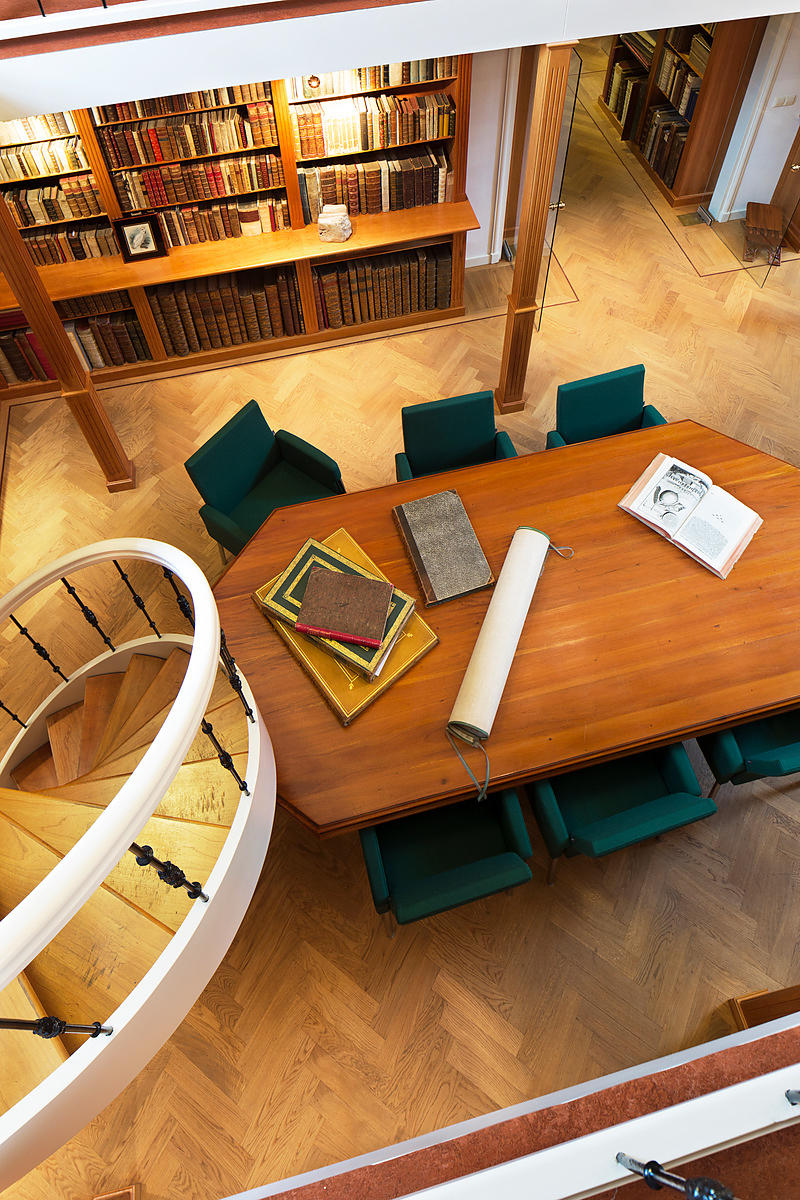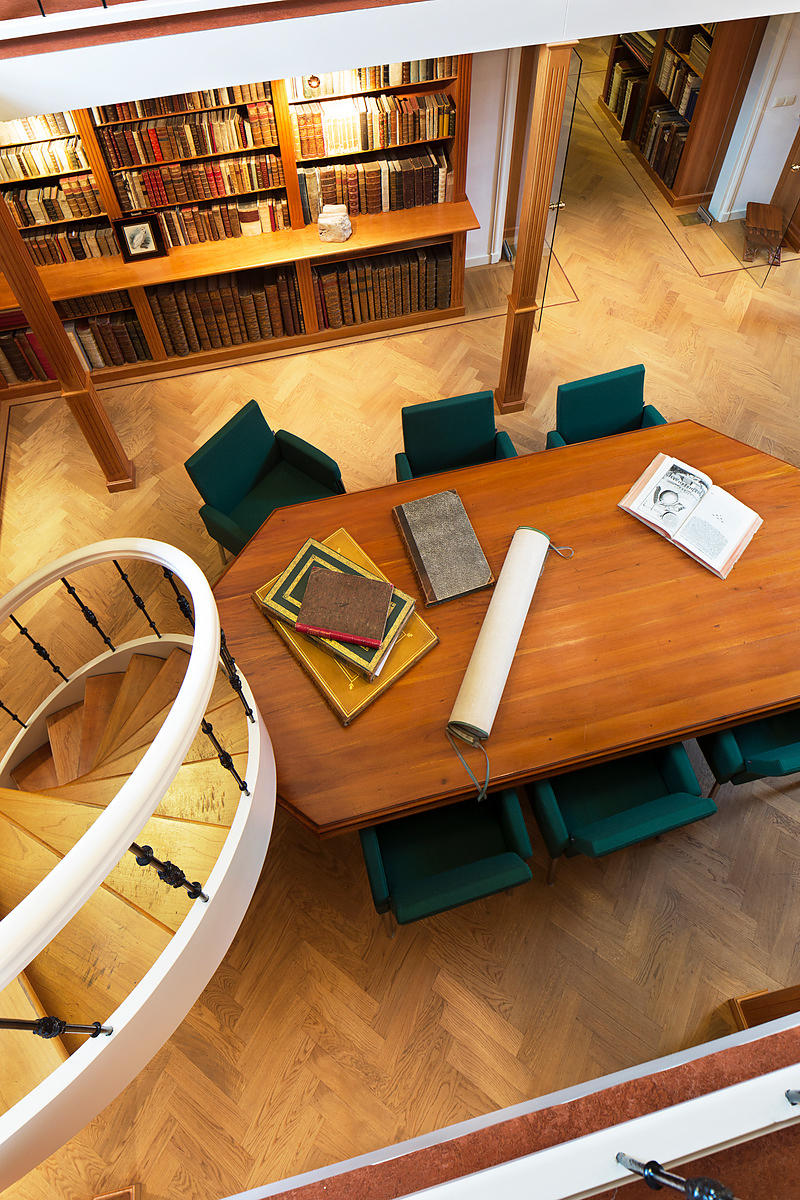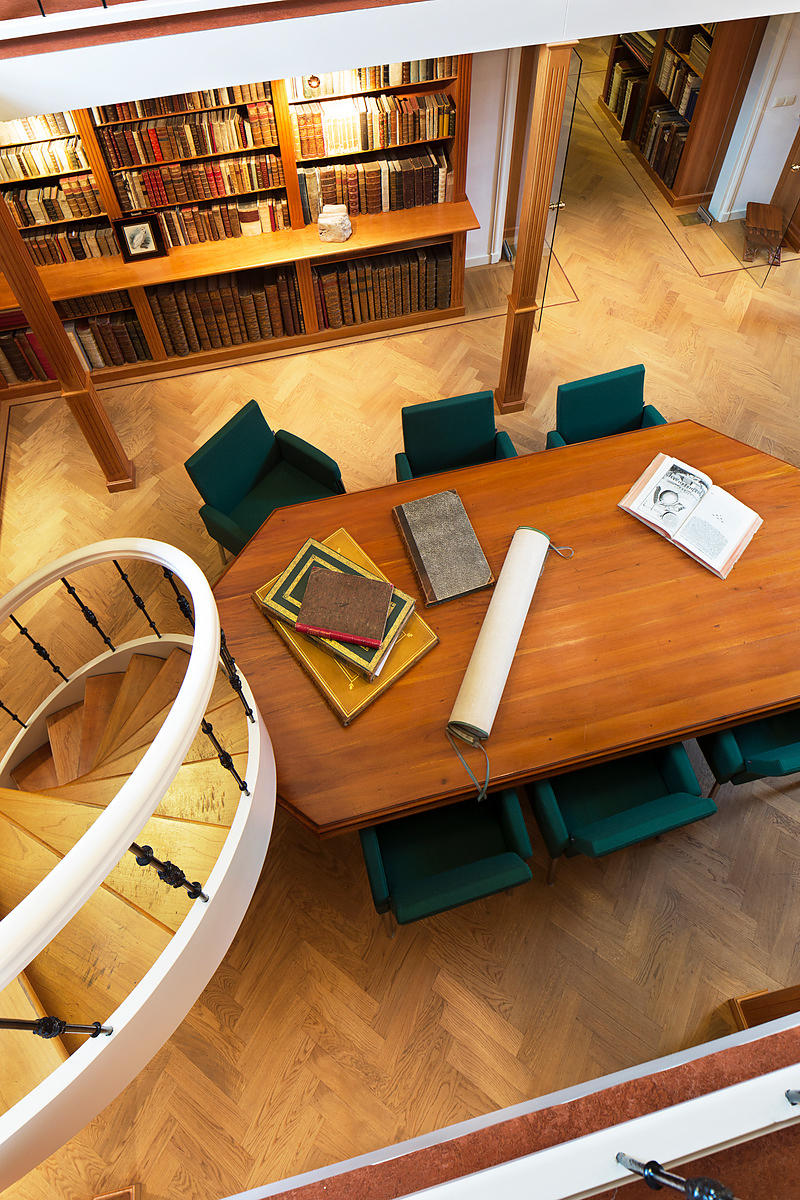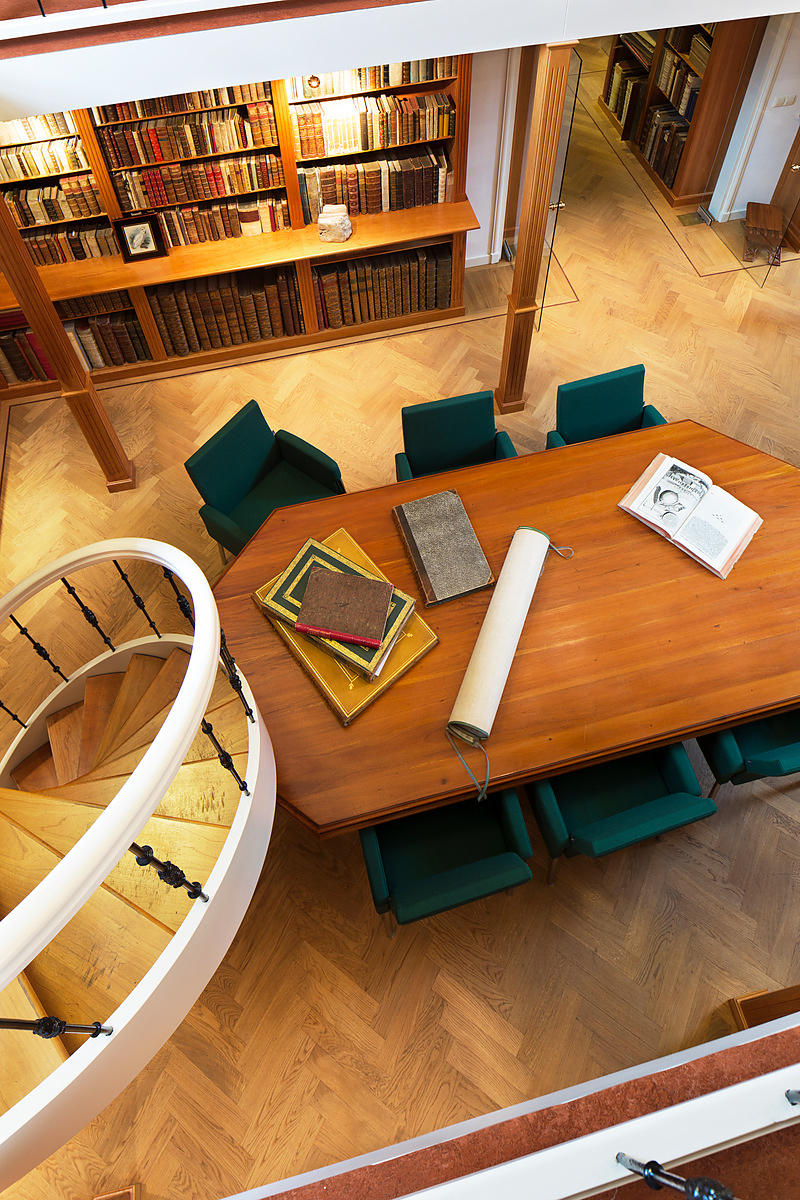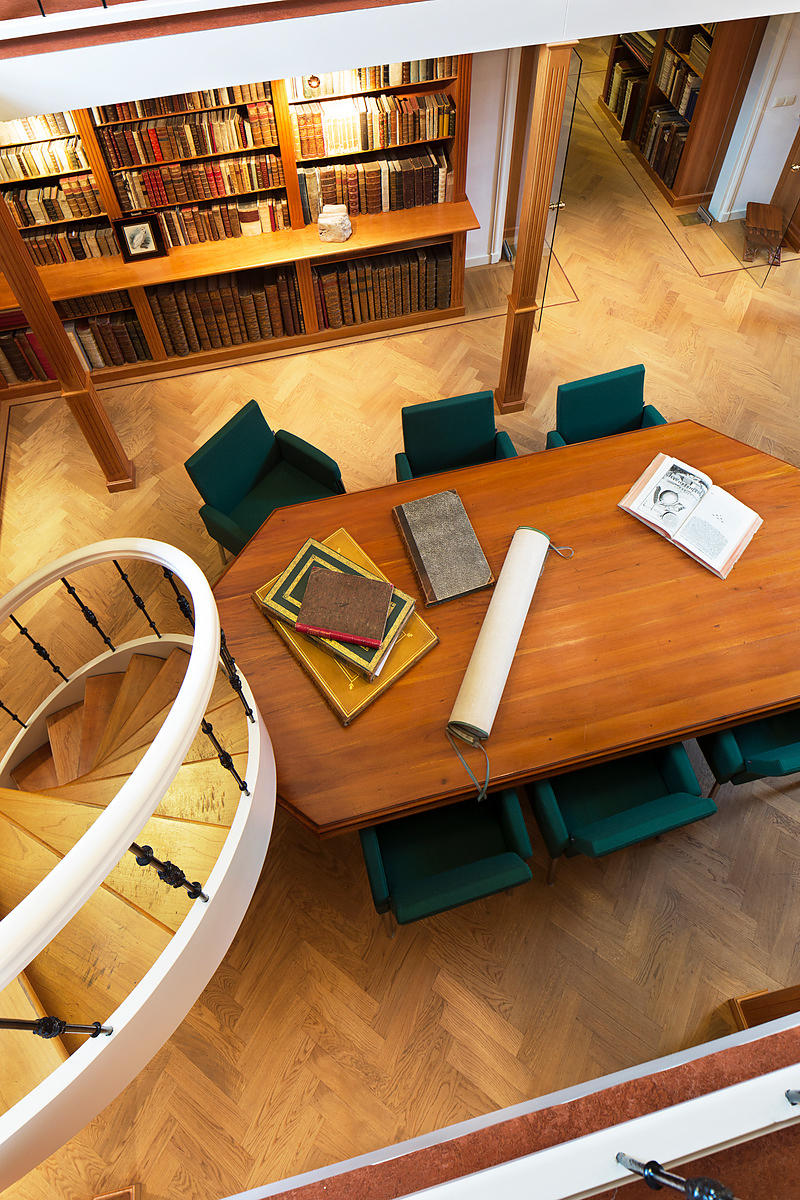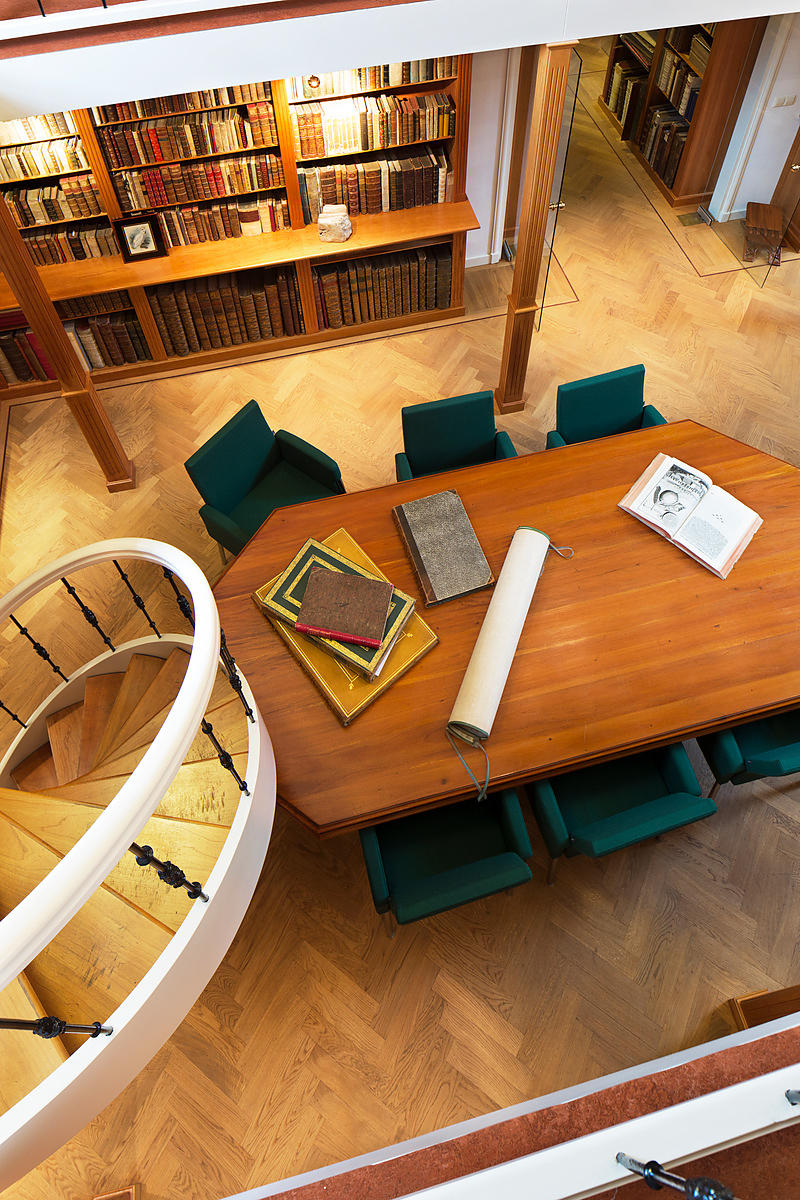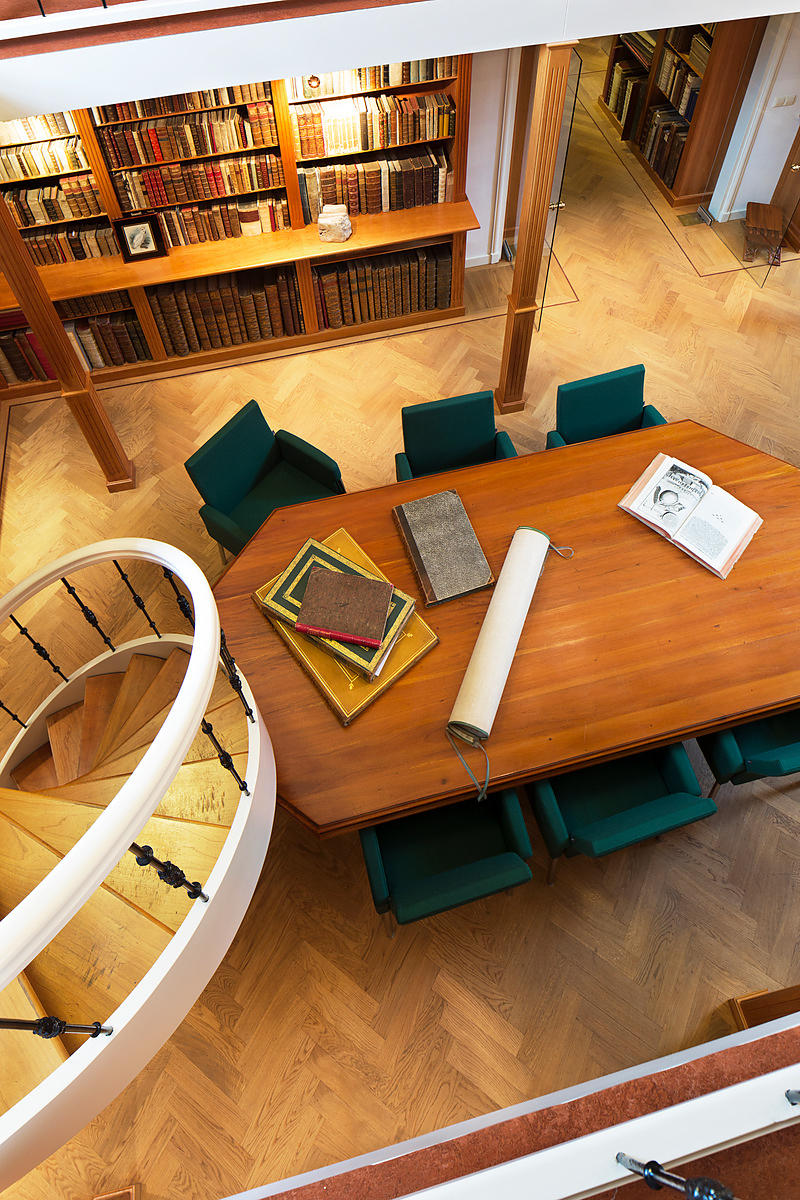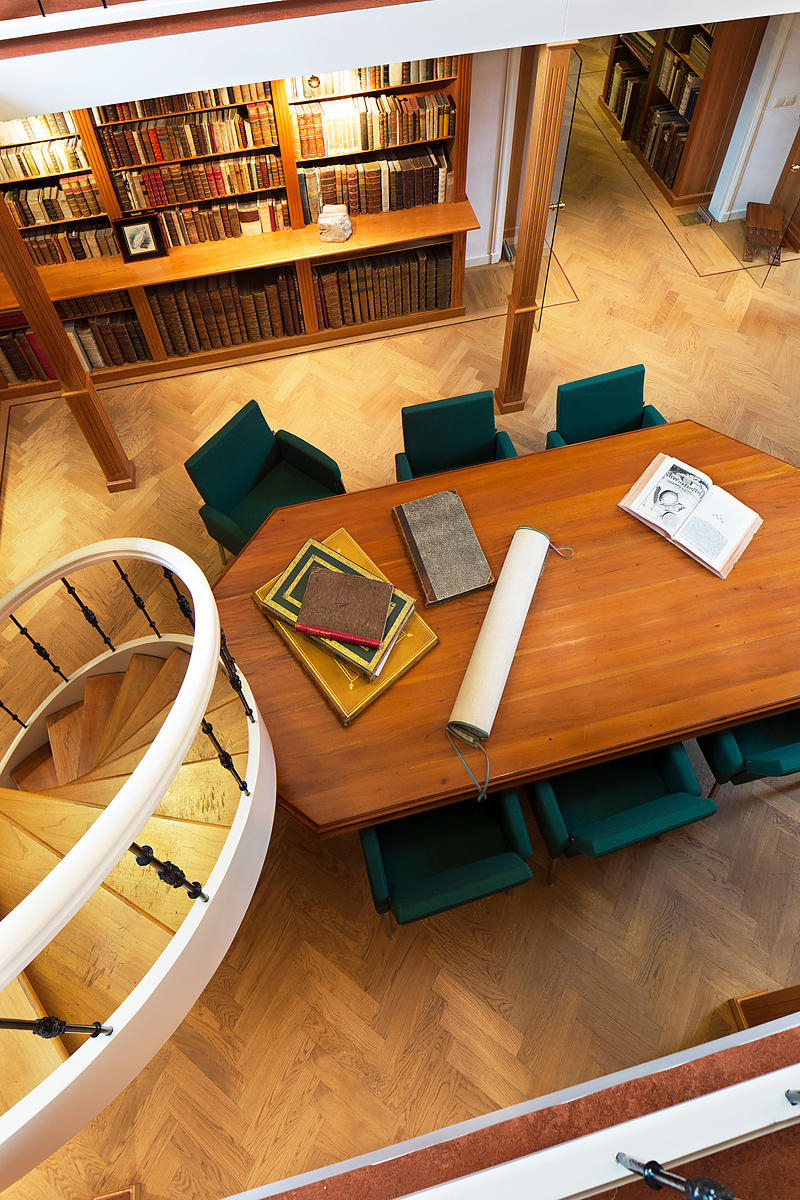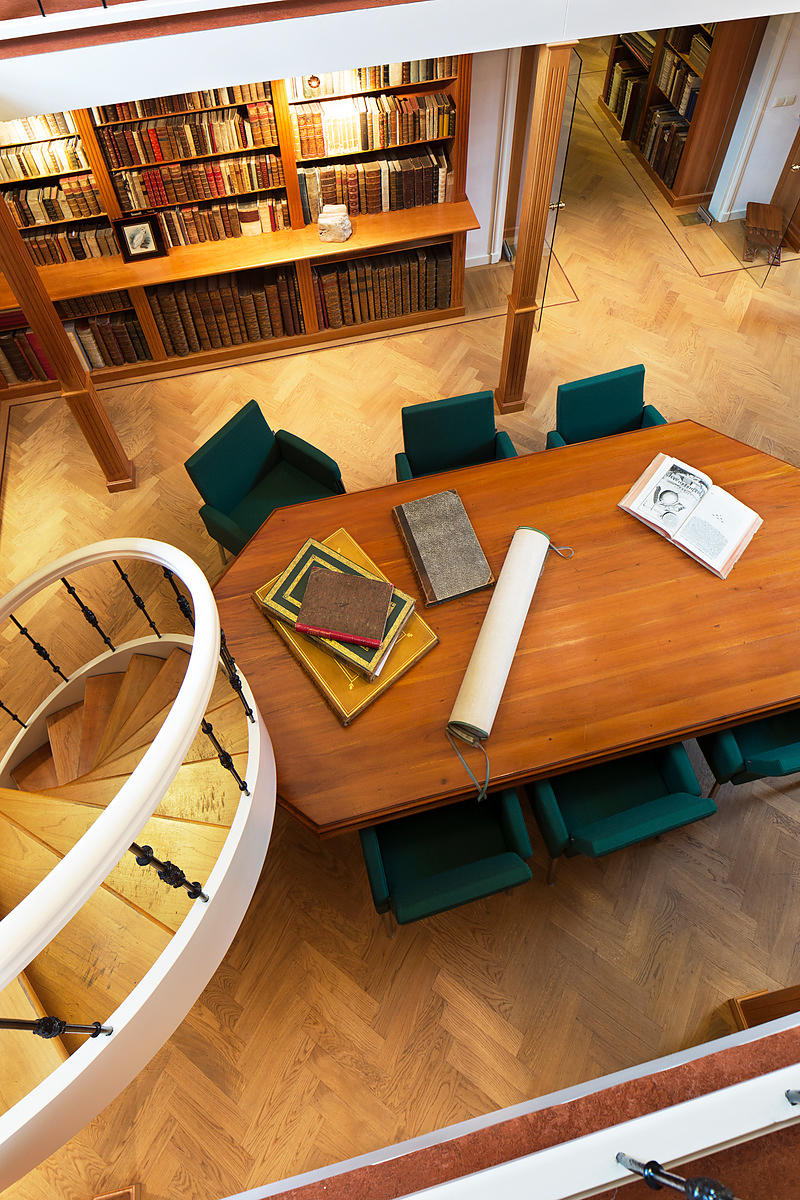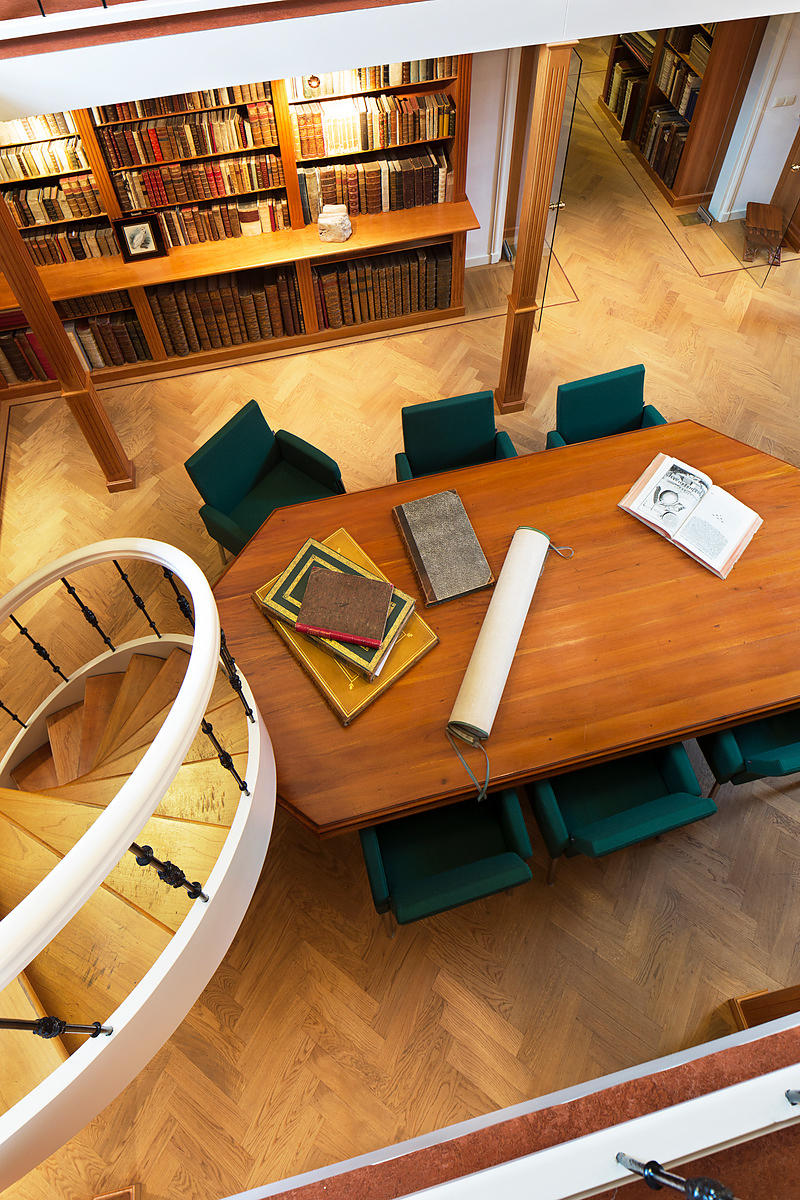 PARRY, William Edward.
Journal of a voyage for the discovery of a North-West Passage from the Atlantic to the Pacific; performed in the years 1819-20, in his Majesty's ships Hecla and Griper. With an appendix, containing the scientific and other observations.London, (printed by William Clowes for) John Murray, 1821. Large 4to (27 x 21.5 cm). With 6 engraved maps and charts (4 folding), and 14 plates (9 lithographed and 5 engraved); many figures and tables in the text (1 folding). Contemporary richly gold-tooled calf.With: (2) SABINE, Edward. The North georgia gazette and winter chronicle.London, (printed by William Clowes for) John Murray, 1821. 4to. Later half calf. Untrimmed, leaving deckles intact.
€ 4,500
Second, corrected edition of Parry's account of his voyage in search of the Northwest Passage. Having sailed to the Arctic under John Ross, Parry believed that Lancaster Sound could provide the opening to the western sea. Equipped with two ships, the Hecla and the Gripper, he set out to confirm his suspicion in 1819. Parry discovered Prince Regent's Inlet, Melville Sound, and Banks Island, and surveyed the south shores of Barrow Strait. He reached 110° West longitude, but ice halted further westward advance. The crew wintered in Winter Harbour, and during this long winter Edward Sabine edited a periodical journal, The North Georgia gazette, and winter chronicle. This periodical was afterwards published by John Murray, and is here offered together with Parry's narrative. Our copy, moreover, has a hand-written inscription by Parry, pasted on the front flyleaf: "Admit the bearer, W.E. Parry". Front board of the narrative slightly damaged; with the engraved bookplate of Samuel Neale. An attractive set, kept together in a slipcase.
Ad 1: Arctic bibl. 13145 note; Howgego, 1800-1850, P9; Sabin 58860; cf. Hill 1311 (1st edition); ad 2: cf. Chavanne 1438 (different imprint).
Related Subjects: