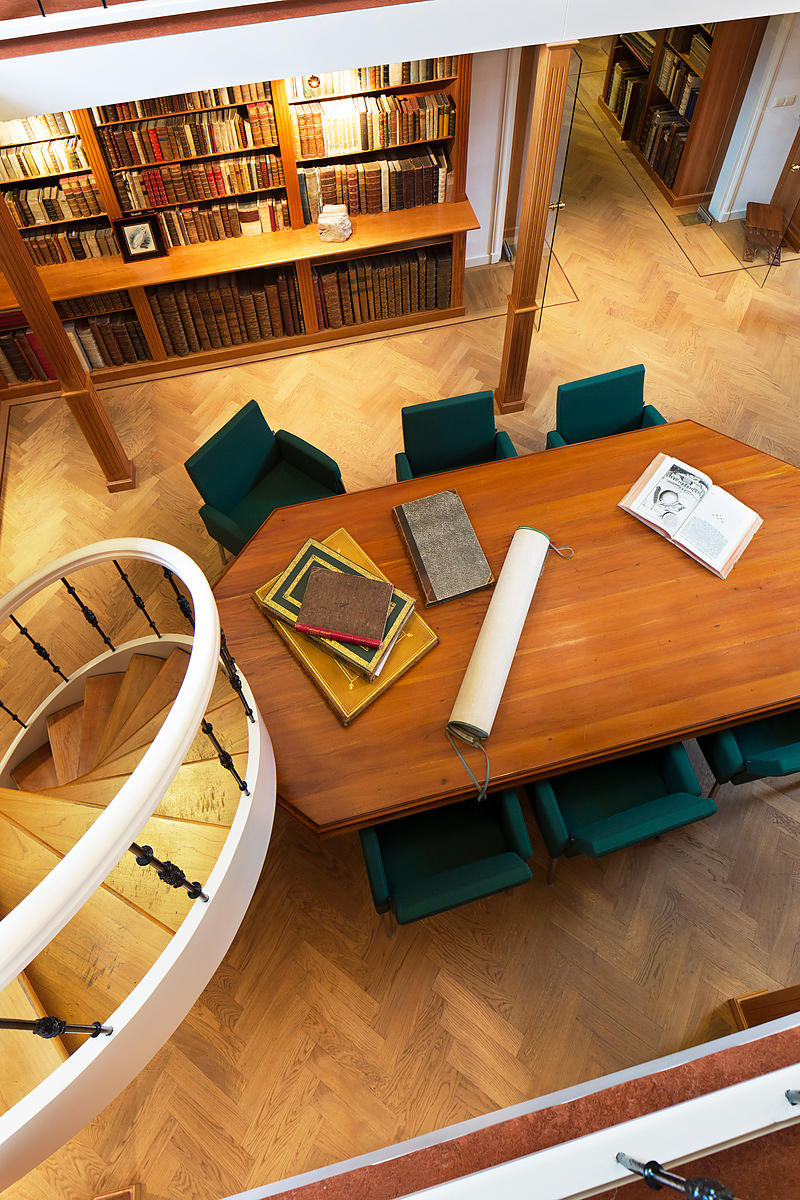 OETTINGER, Johann Friedrich.
Theatrum Belli Serenissimæ Domus Austriacæ, contra Gallos, ... seu Tabula Geographica Cursus Rheni ... cum Regionibus cis Rhenanis, ... - Neuester Schauplaz des Krieges an dem Ober Rhein und in denen Niederlanden. Oder Lauff des Rheins ...Augsburg, Matthaeus Seutter, [ca. 1746]. Large engraved wall map (114 x 165 cm) printed on silk from 6 large copper plates (each plate measuring about 57 x 29 cm). With the Latin title in a large decorative cartouche above left and the German title in another below left. Further with a large decorated compass rose above right, two scales below the German title cartouche and scales of latitude and longitude in the border. Coloured by a contemporary hand.
€ 18,000
A large theatre of war wall map of the Rhine valley, richly decorated, crisply printed on silk and beautifully coloured by a contemporary hand. It was produced during the War of the Spanish Succession (1740-1748). At a scale of about 1:405,000, the map covers the Rhine River from the Swiss-German border about 50 kilometres west of its source at Lake Constance (the Bodenzee) to its mouths at the North Sea in South Holland, and includes northwest Switzerland, midwest and southwest Germany, northeast France, Belgium, Luxembourg and the southern part of Netherlands, stopping just south of Amsterdam. It shows political boundaries, the fortifications of the cities, topographic features, woods and sand banks.It is tempting to think the map might have been coloured by Bartholomaeus Seuter (1678-1754), an Augsburg faience painter, silk dyer, engraver and supposedly also goldsmith, who worked out of his own house and may have been Matthaeus's cousin. It came from the Royal House of Wittelsbach. A splendid theatre of war wall map with decorative cartouches and compass rose, printed on silk and beautifully coloured. In fine condition, with the colouring fresh and bright.
Seifert, Die Karte als Kunstwerk; Tooley, Dict. of Mapmakers, p. 471; IKAR (3 copies, all apparently on paper).
Related Subjects: