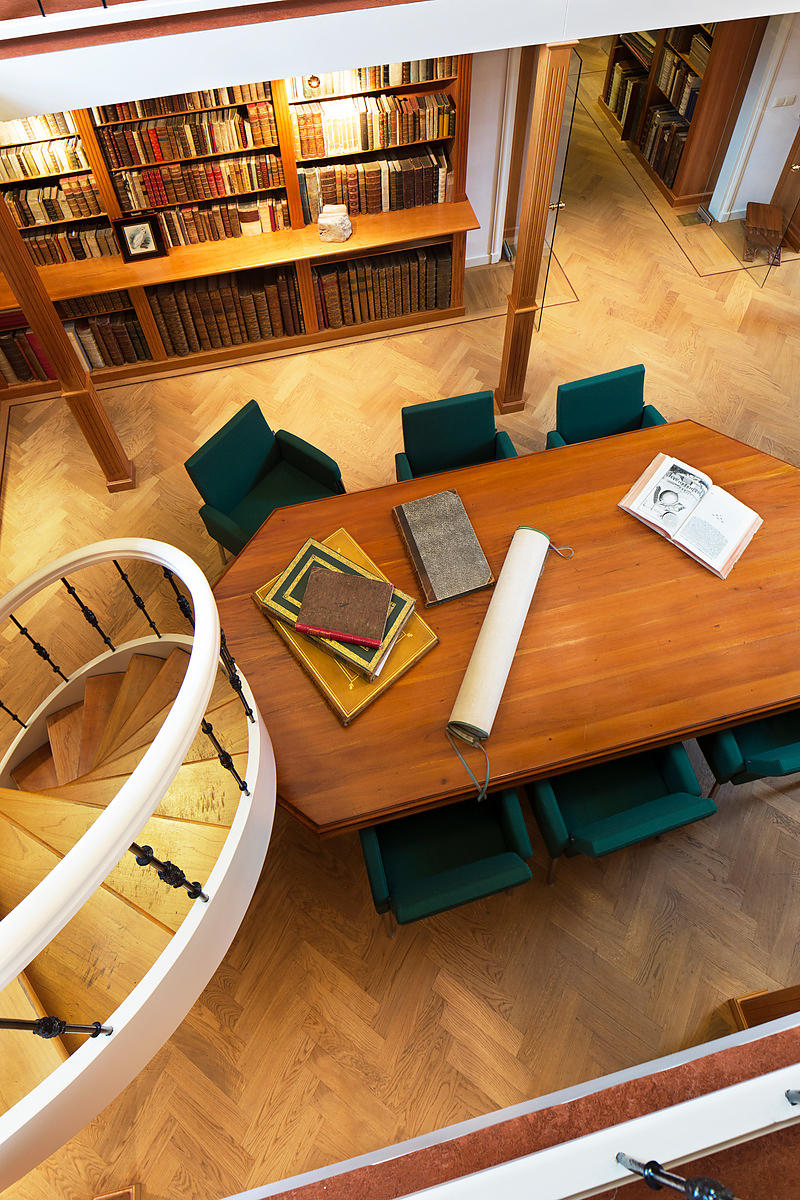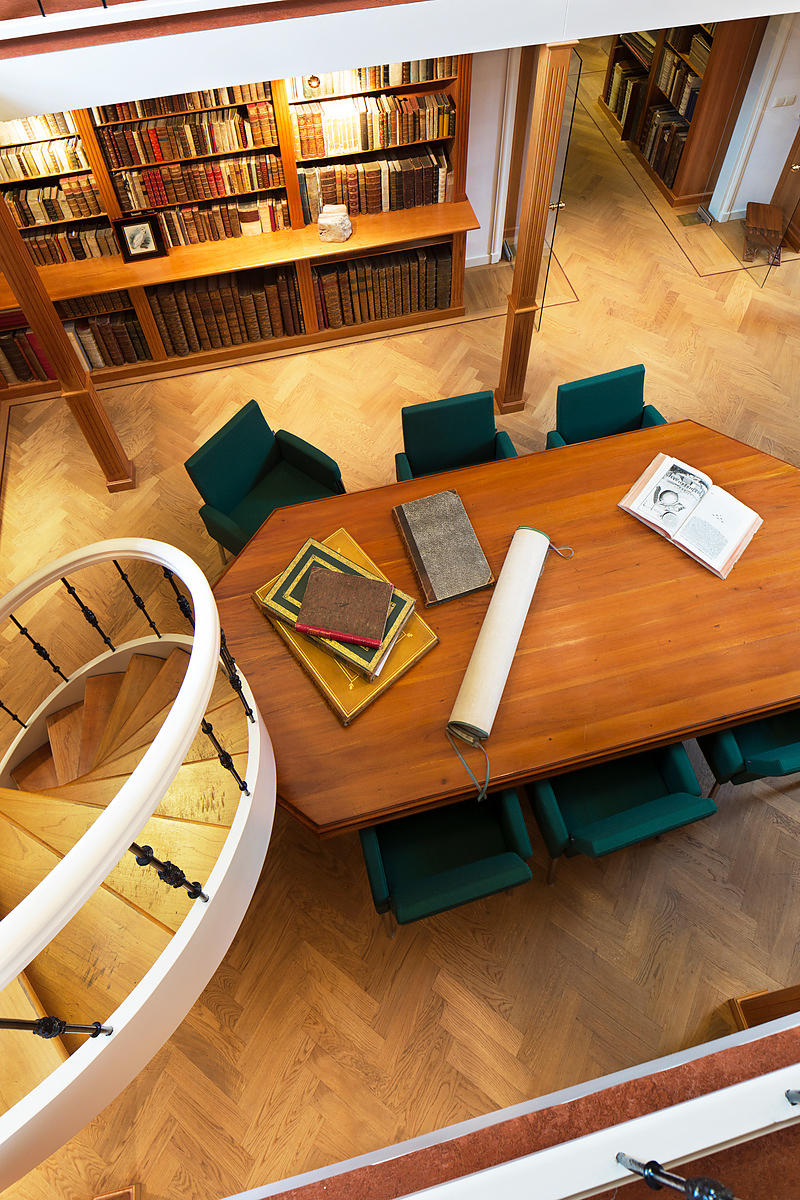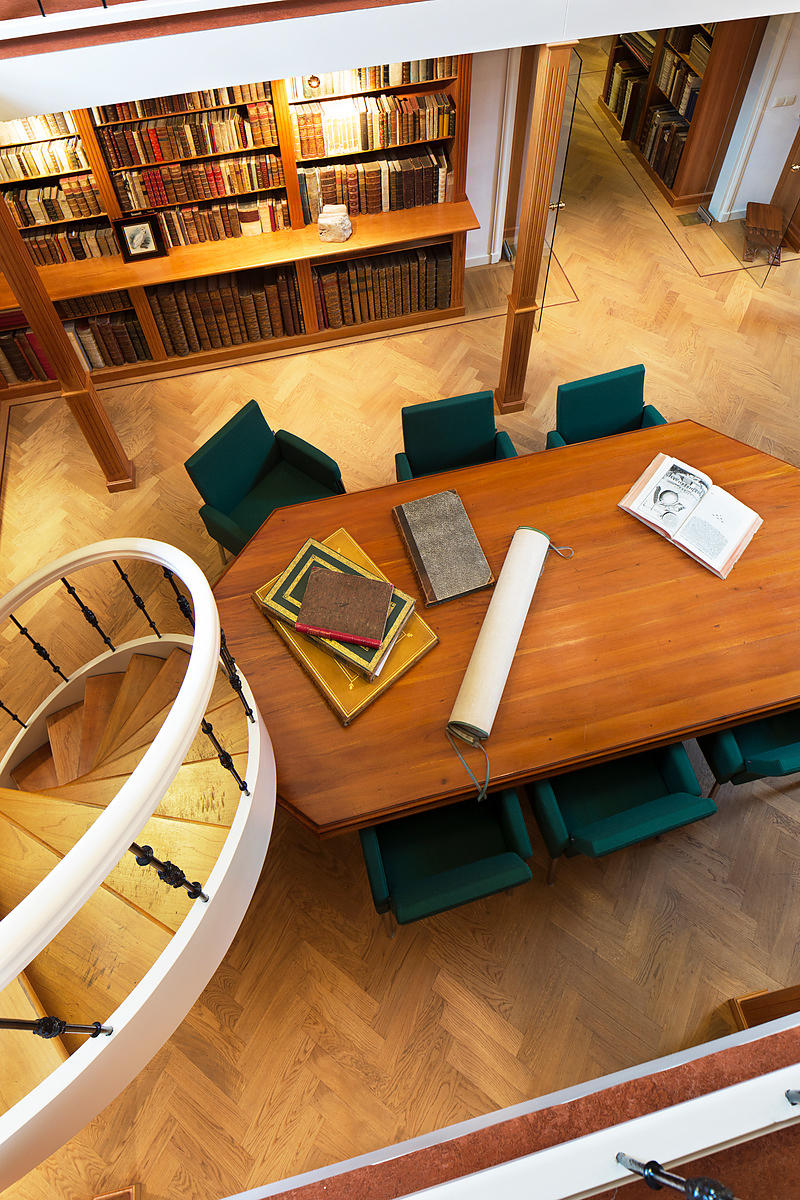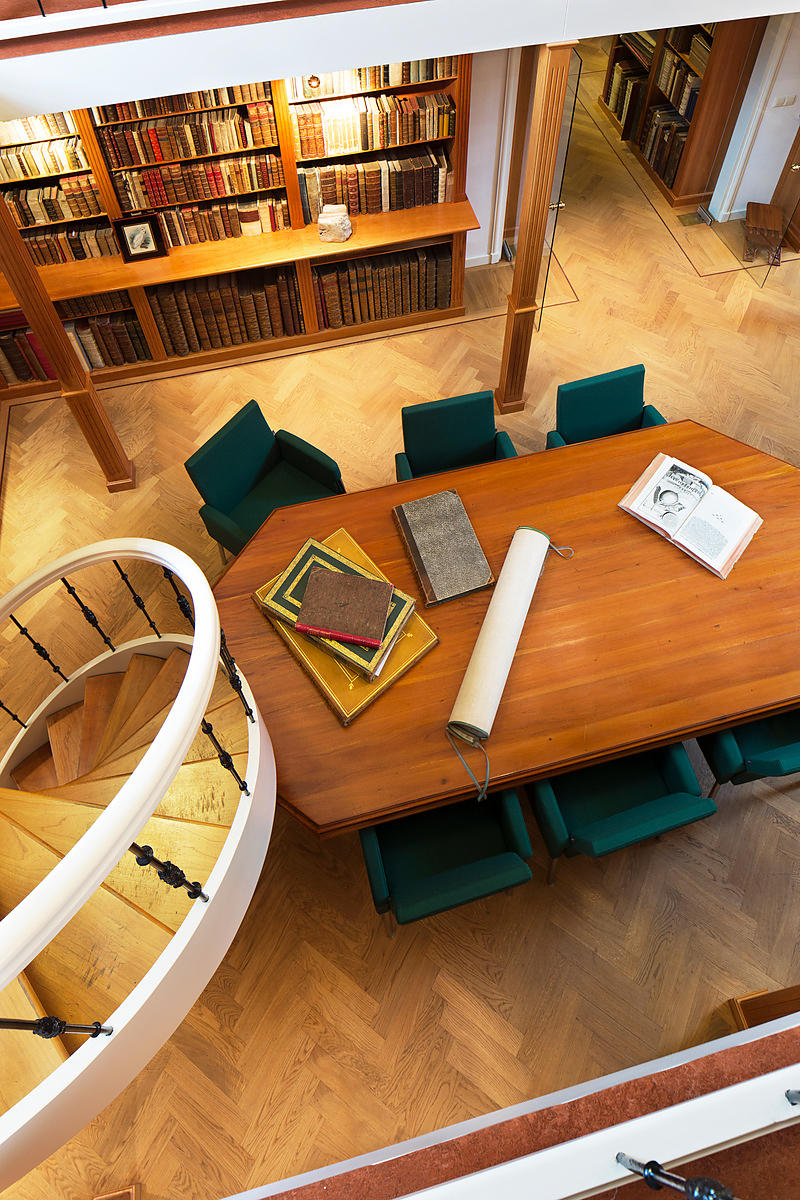 MOUCHEZ, Amédée Ernest Barthélemy.
Observations chronométriques faites pendant la campagne de circumnavigation de la corvette La Capricieuse, commandée par M. Roquemaurel, capitaine de vaisseau. Paris, Firmin Didot frères, 1855. With 4 folding plates.With: (2) MOUCHEZ, Amédée Ernest Barthélemy. Longitudes chronométriques des principaux points de la cote du Brésil, rapportées au premier méridien de Rio-Janeiro. Paris, Paul Dupont, 1863.(3) MOUCHEZ, Amédée Ernest Barthélemy. Positions géographiques des principaux points de la cote orientale de l'Amérique du Sud comprise entre la Guyane Française et le Paraguay. Paris, Paul Dupont, 1868. 3 works in 1 volume. 8vo. Contemporary grained red half sheepskin.
€ 3,500
First edition of an important treatise on chronometry by Ernest Barthélémy Mouchez, who sailed as astronomer in the Capricieuse commanded by Roquemaurel. The work contains extensive technical and methodological information on chronometry and the use of chronometric instruments, followed by observations made during the Capricieuse's circumnavigation with detailed notes on the Pacific (Marquesas Islands, Tahiti), Cochinchina, the Sunda Islands, and the coasts of China and Korea. Bound with two other valuable essays resulting from scientific expeditions along the coast of South America, notably Brazil.In very good condition
Ad 2-3: Garraux, Bibliographie brésilienne, pp. 202-3; cf. DSB IX, p. 551; not in Borba de Moraes; Sabin.
Related Subjects: