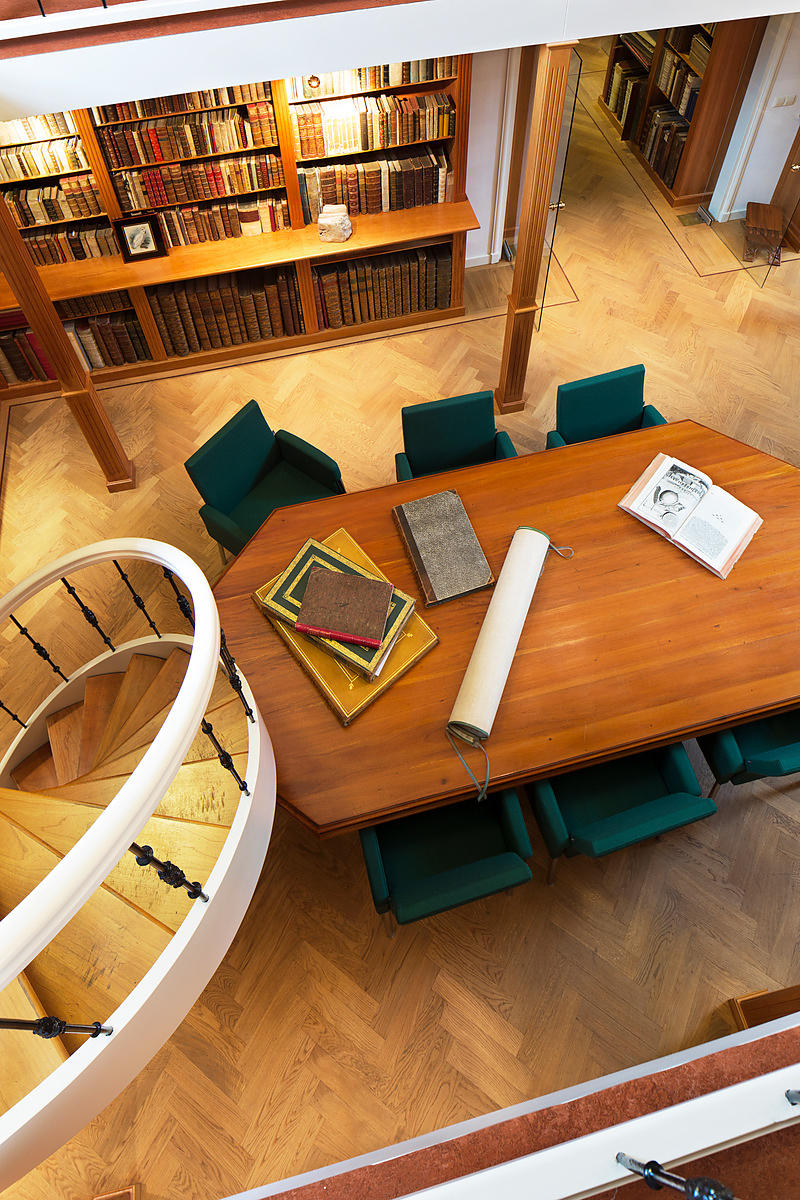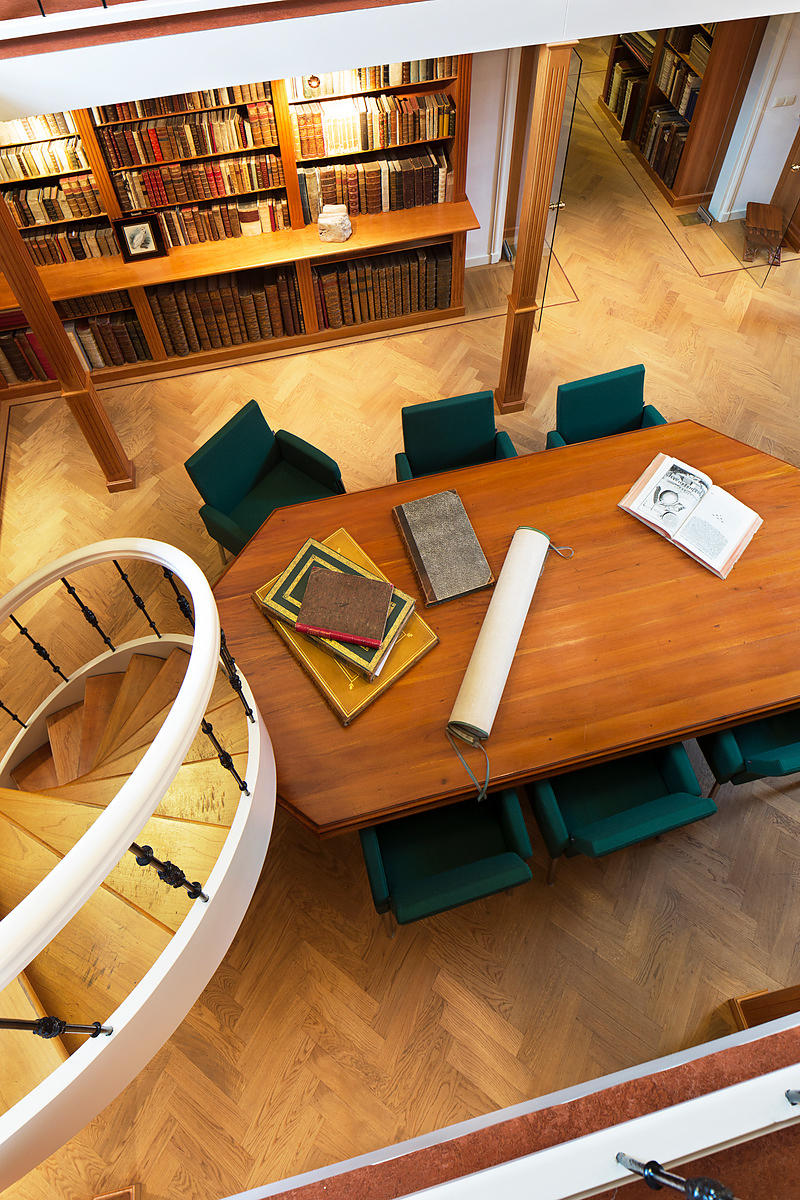 MIZAULD, Antoine.
Zodiacus, sive, duodecim signorum coeli hortulus: libellis tribus concinnatus.
Paris, Charlotte Guillard, 1553. Small 8vo (17 x 11 cm). With Guillard's woodcut armorial device and 4 woodcut decorated initials (white letters outlines in black, on a delicate background of foliage). Late 19th-century marbled boards.
€ 2,650
Rare first and only edition, in the original Latin, of a three-part verse poem (about 1200 lines) about the twelve signs of the zodiac and their influences on people and events, by the astrologer and physician Antoine Mizauld (1510-1578) in Paris. It is a charming little book, with 5 fine woodcut initials (25 mm), well printed in excellent roman and italic types, mostly cut by Pierre Haultin and introduced in the preceding five years. It has a five-page dedication to Francois Olivier (1487-1560), French Chancellor (dated 1552), a note to the reader and a seven-page introduction to the 47-page poem.
Guillard is the first printer known to have introduced the italic used for the main text of the poem. Charlotte Guillard (ca. 1480-1557) first appeared in imprints in 1519 as the widow of the printer Berthold Rembolt. She married Claude Chevallon in 1520 and the shop operated under his name until his death in 1537. Guillard continued under her own name, both alone and together with others, until her death twenty years later.
In very good condition, with only very slight browning and a small, faint stain in the middle of one page. The binding also very good. A fascinating and rare astrological poem and a lovely example of the golden age of French book production.
Houzeau & Lancaster 2566; Lalande, p. 76; USTC 140101; for Mizauld: Thorndike V, pp. 299-301.
Related Subjects: