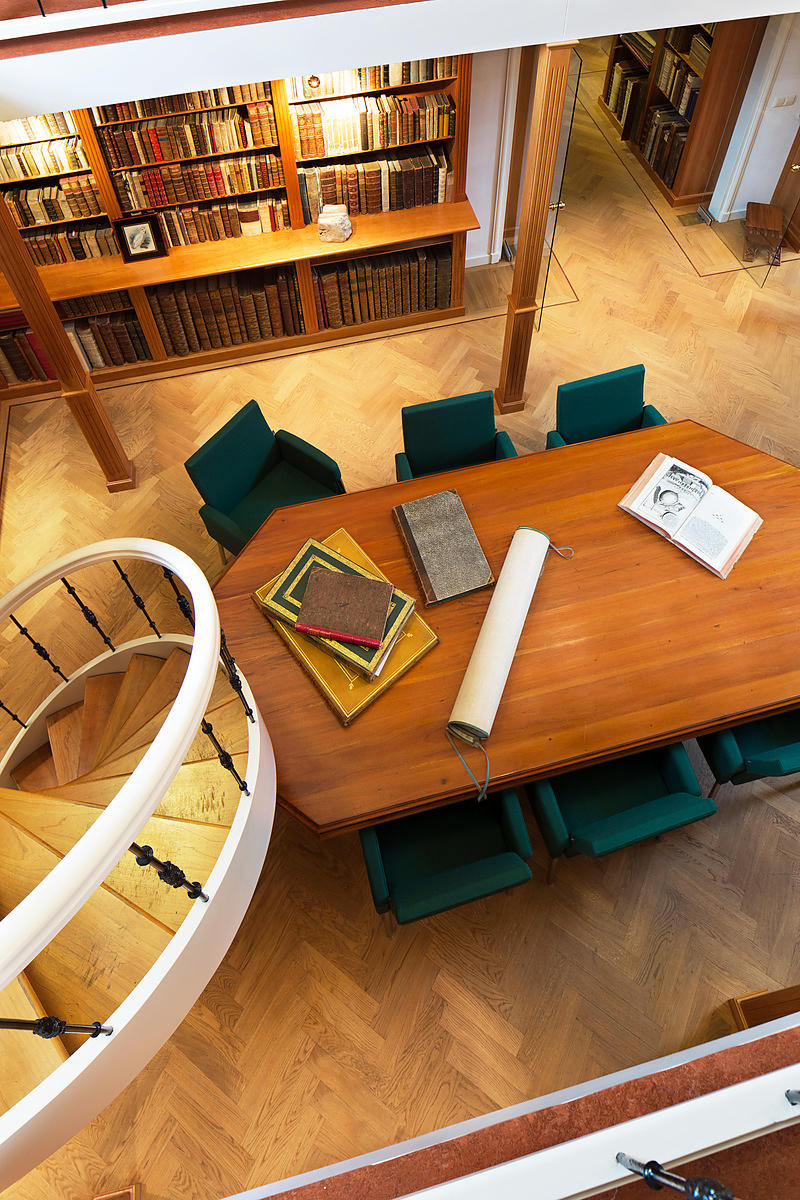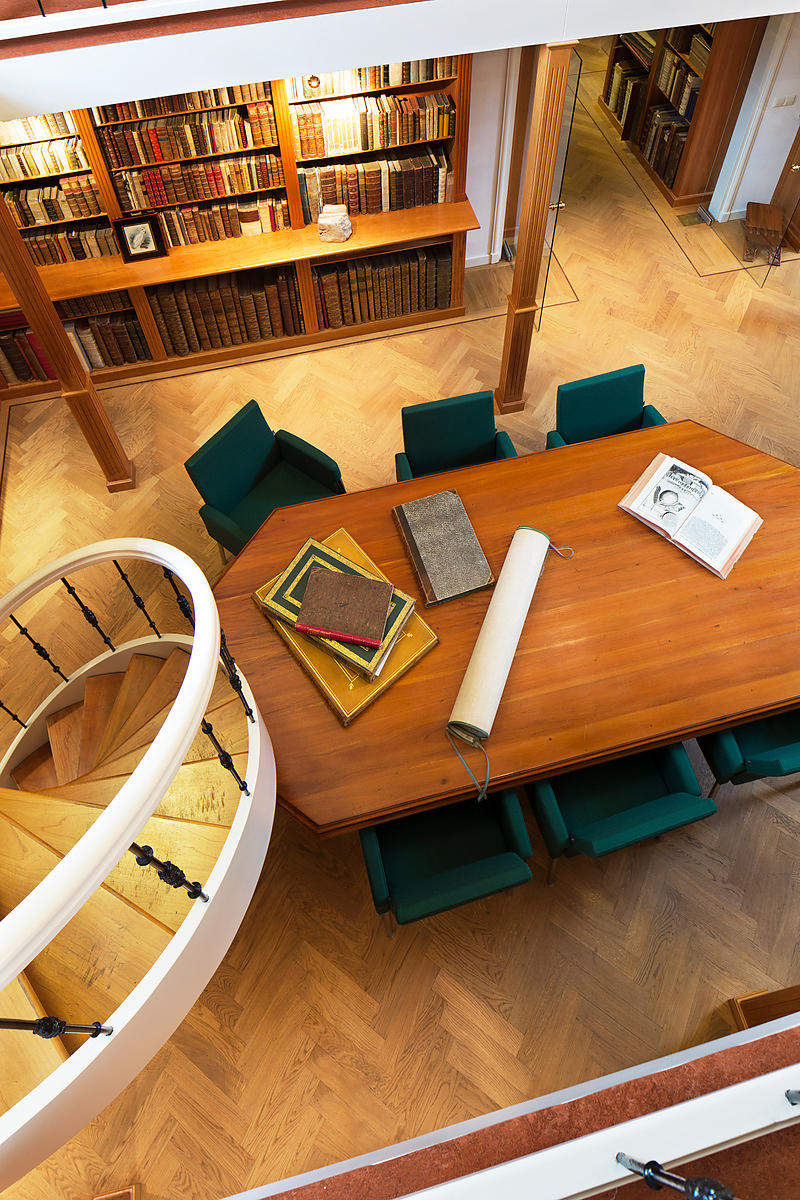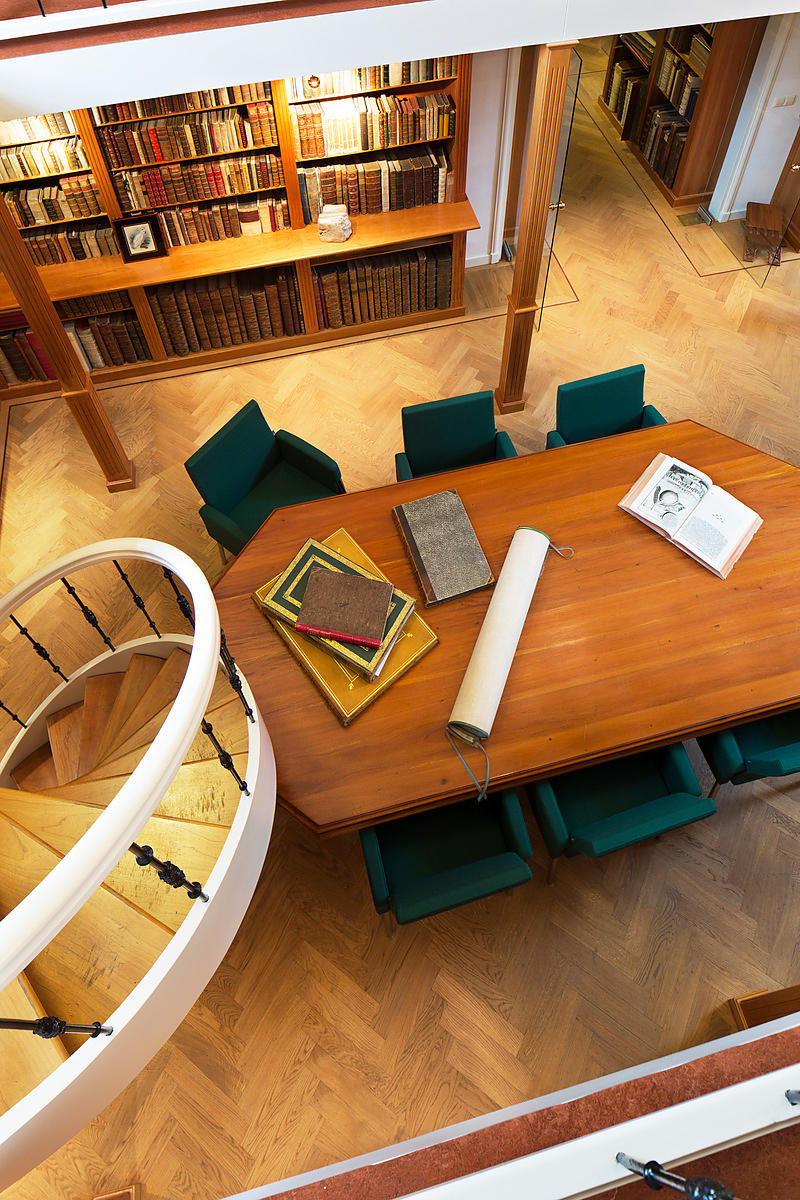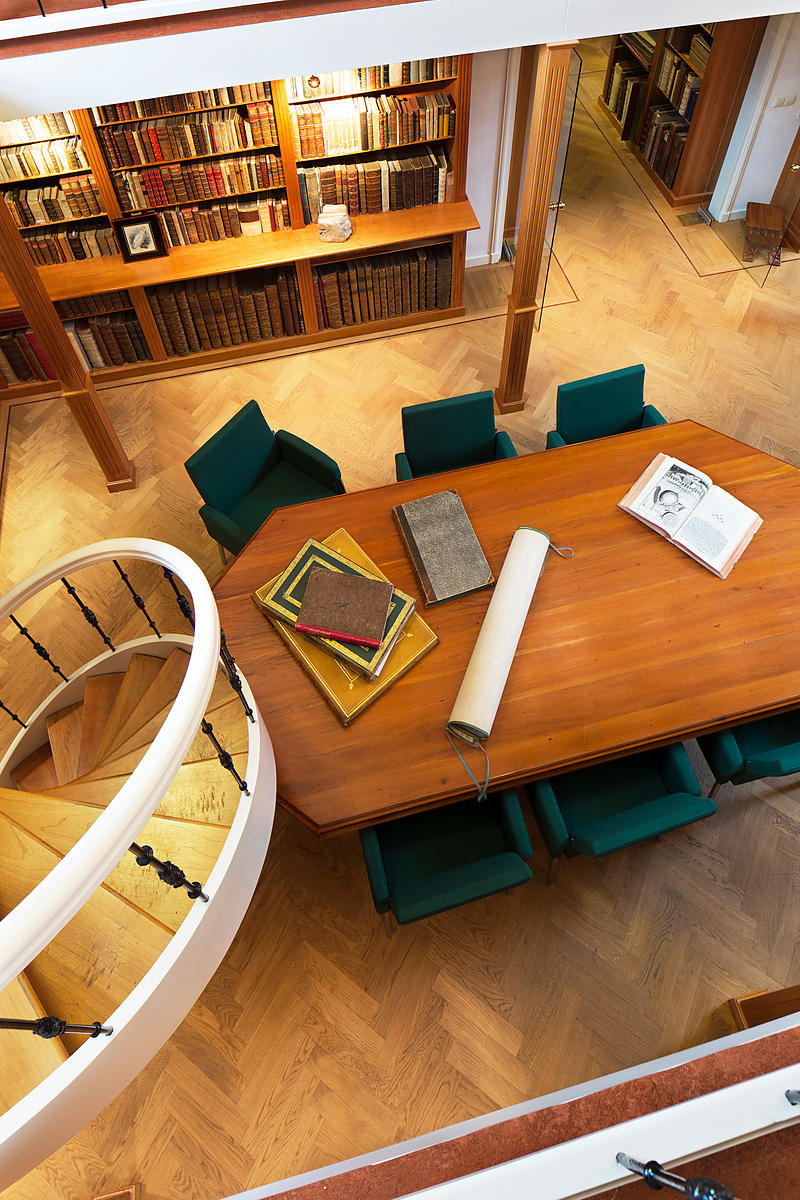 MIGNET, François Auguste Marie.
Het leven van Benjamin Franklin. ... Een volksboek, ter voorbeeld hoe men door eigen vlijt en deugd tot rijkdom en aanzien kan geraken.Deventer, A. ter Gunne, [ca. 1858]. 8vo. With a lithographed frontispiece-portrait of Benjamin Franklin. Contemporary gold- and blind-stamped cloth.
€ 350
First edition of the Dutch translation of a brief biography of Benjamin Franklin (1706-1790), translated from the popular French edition by the historian François Auguste Marie Mignet (1796-1884). It chronologically describes Franklin's life, starting with his parents and his youth, paying special attentions to his religion and virtues, and furthermore describing his scientific and political activities. The first chapter, however, informs the reader on the lessons that can be drawn from Franklin's life. With the owner's inscription dated 1939. With some minor spots and a few edges slightly frayed. Binding somewhat discoloured. Overall in good condition.

Related Subjects: