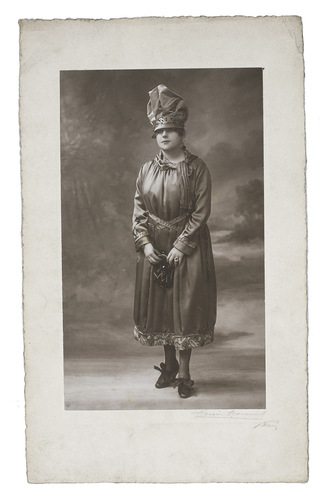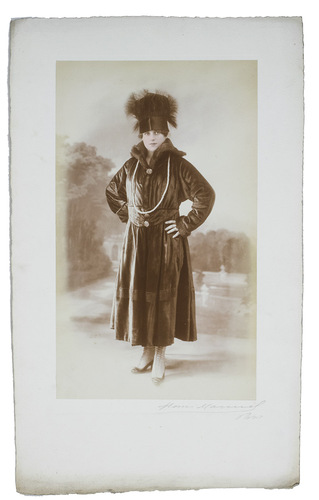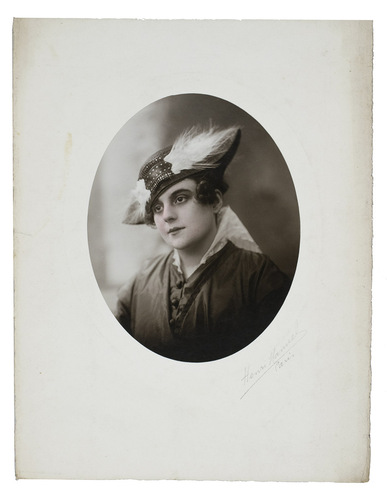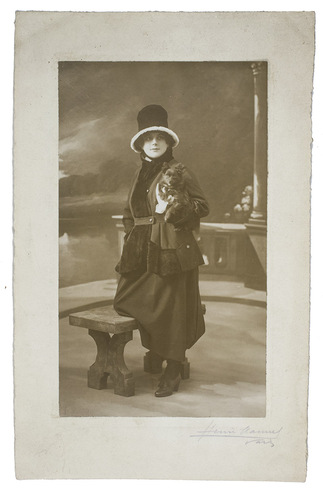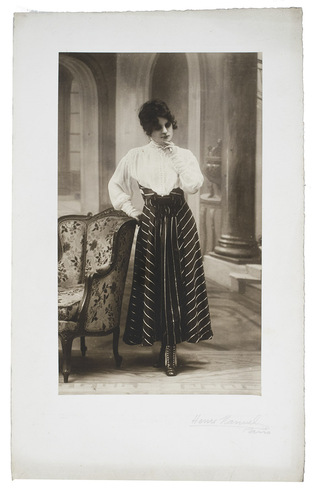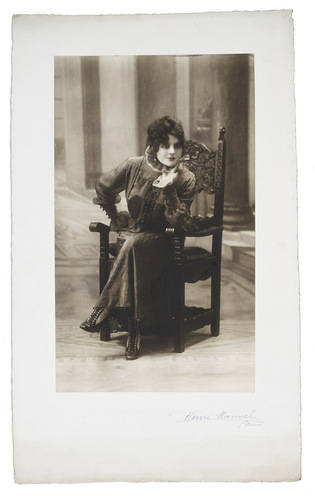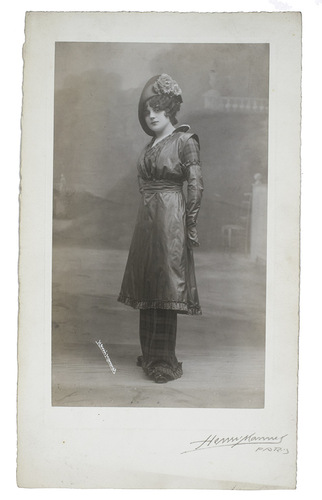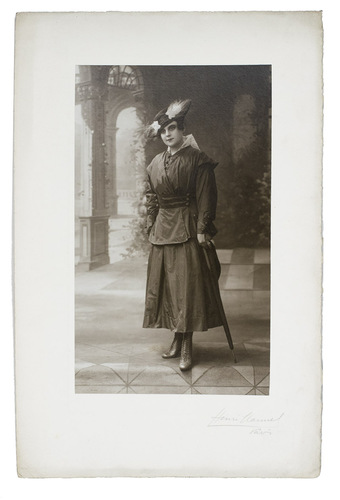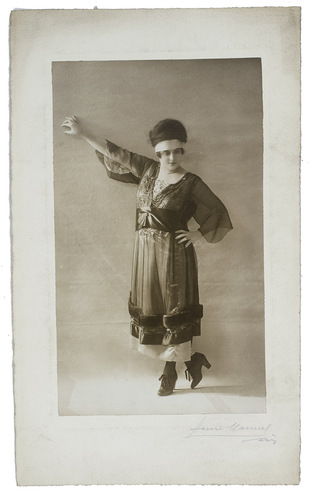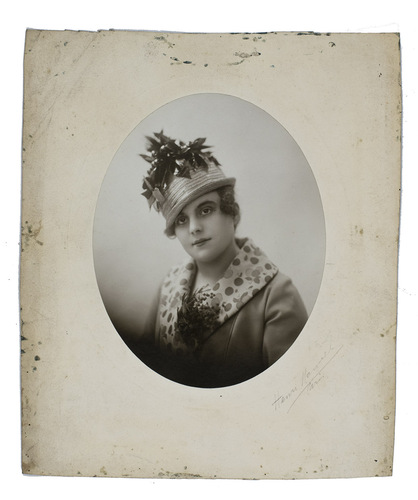 MANUEL, Henri.
[Collection of 33 Paris fashion photographs from the 1910s].
Paris, Henri Manuel, [ca. 1910/20]. 33 albumen prints , 3 oval (ca. 19 x 15 cm) and 30 rectangular (ca. 27 x 16 cm), including 5 duplicates (with tint variations). The faces on two of the photographs are lightly tinted. Each photograph is mounted on a sheet of paper and signed in pencil "Henri Manuel Paris". Three photographs are also signed in the plate.
€ 3,950
Collection of early fashion photographs by the renowned Parisian photographer Henri Manuel. Each shows a model before a studio background (showing a columned hall or various outdoor settings). Taken in the 1910s, the photographs show the changing fashions of the era: orientalist influences, the changes from the long narrow skirt into the war crinoline silhouette, the rise upwards of the hemline and even a pair of trousers worn under a skirt. The collection also includes several photographs showing fur-lined overcoats and military inspired velvet caps.
Although the photographs bear no captions, one is stamped and inscribed on the back (visible when held up in front of a light source, as the photograph is mounted on a sheet of paper) showing clothing by the maison Lieser & Michels.
Henri Manuel (1874-1947) and his brother Gaston opened a photography studio in Paris in 1910, and Henri quickly became one of the most sought after portrait and fashion photographers. After the brothers separated in about 1913, Henri continued the business and became the official photographer for the French government. Over the next two decades he worked for over 30 different fashion magazines and photographed for Chanel, Lanvin, Patou, Poiret, Schiaparelli and others. He sold studio in 1941 and most of his photographic plates were destroyed in 1945.
Some photographs with a few spots. Some paper mounts frayed and soiled or spotted but most quite neat and all photographs in very good condition. Denoyelle, "Le studio Henri Manuel et le ministère de la Justice", in: Yvorel & Basdevant (eds.), Images de lenfance et de la jeunesse "irrégulières", pp. 127-143.
Related Subjects: