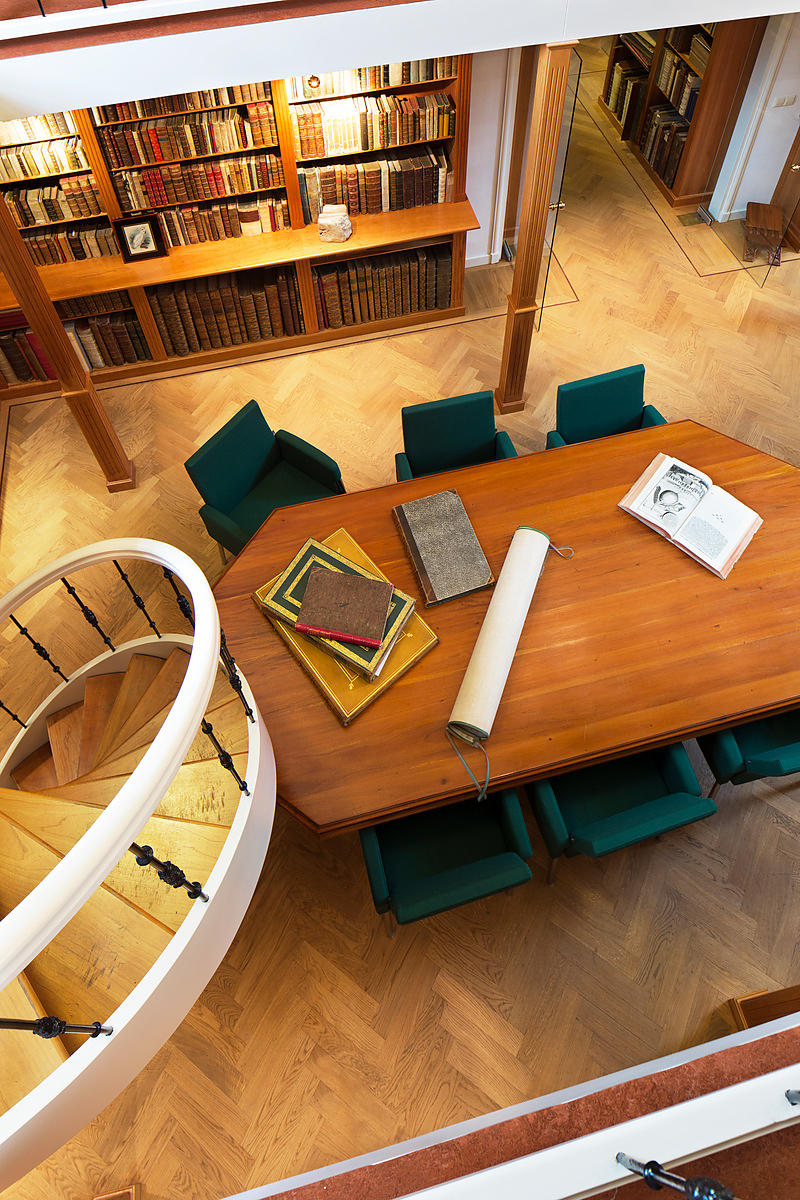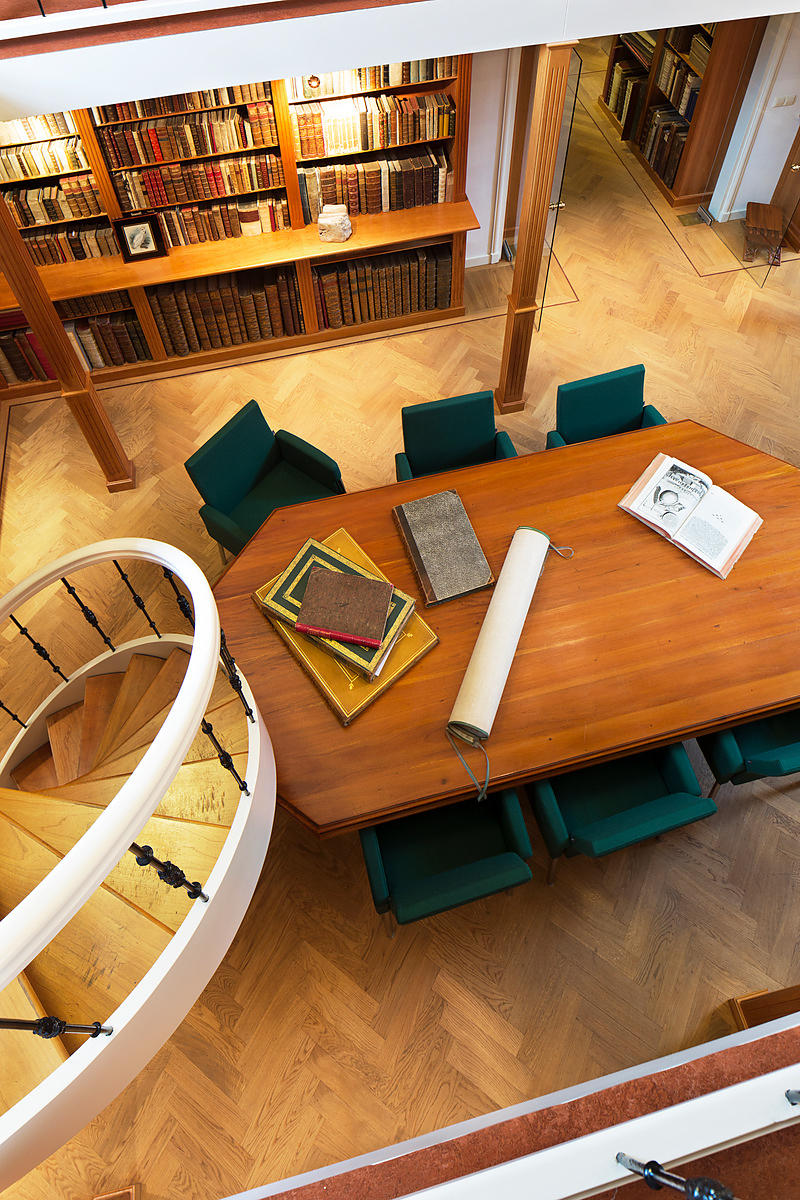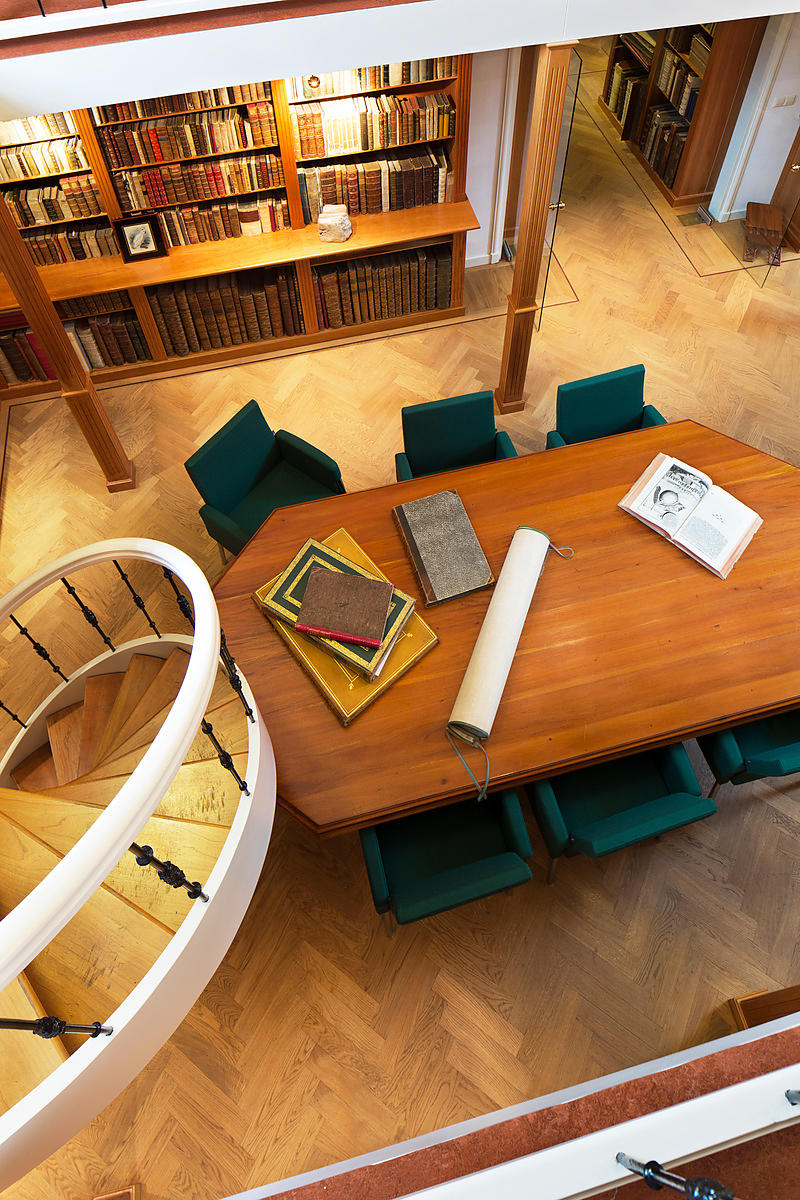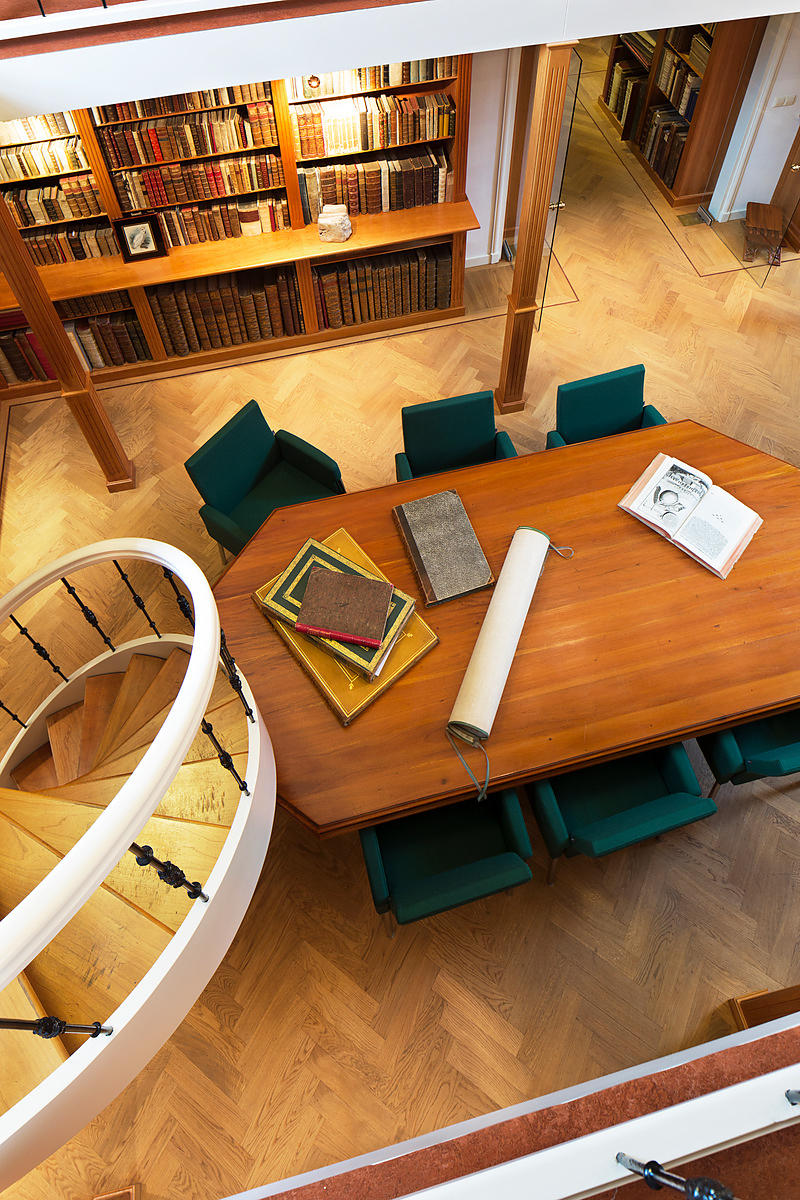 MAFFEI, Giovanni Pietro.
Historiarum Indicarum libri XVI. Selectarum, item, ex India epistolarum, eodem interprete, libri IV. Accessit Ignatii Loiolae vita.Cologne, [successors to Arnold?] Birckman, Arnold Mylius, 1593. Folio. With a large folding engraved map of the world (26 x 48.5 cm). Contemporary blind-tooled pigskin over wooden boards, with a triple border of rolls (1 initialled EW A[ugsburg]) around central panel stamps with allegorical figures (Patience and the 3 theological virtues on the front; the 4 cardinal virtues on the back), with 17th-century(?) gold tooling added, including a centrepiece with Saint Urban and the St. Urban coat of arms on the front board, and the boards coloured brown.
€ 12,500
Second Cologne edition of an important account of Portuguese discoveries and missionary work in India, the East Indies, Persia, Japan, China, Brazil and other parts of America, first published without the map at Florence in 1588 and with the map at Cologne in 1589. "Maffei writes extensively about Brazil, describing it very accurately" (Borba de Moraes), in fact devoting 3 chapters to the subject. The second part (pp. 333-454) gives the texts (in Latin) of the Asian correspondence of Francis Xavier, Louis de Almeyda, Louis Froes and many other Jesuits, including at the end 2 letters from Pedro Diaz and Franc. Henriquez in Brazil (1570 and 1571). Maffei's life of Ignatius Loyola (pp. 455-541) rounds off the book. The world map is anonymous, but clearly executed by a very skilled engraver following Ortelius's world map in his 1570 Theatrum Orbis Terrarum, which remained in use to 1587. In his own atlases, Ortelius corrected the bulge on the west coast of South America around 1588. With an early ownership inscription by the St. Urban Monastery on the title-page, and later stamps of other Swiss libraries (1 on the title-page and others on the endpapers); a few sheets slightly browned, but otherwise in very good condition, only a couple minor stains; binding somewhat worn and the spine dirty, with brass catch-plates but lacking the straps and clasps). An important account of Brazil and Asia, with an excellent world map that appeared in only two editions.
Adams M-96; Alden & Landis 593/38; Alt-Japan Katalog 915; De Backer & Sommervogel V, col. 298; Borba de Moraes, pp. 508-509; Cordier, Japonica, cols. 63-64; Cordier, Sinica, col. 782; JCB I, p. 329; Löwendahl 33; Palau 146981; Sabin 43772; VD 16, M-106.
Related Subjects: