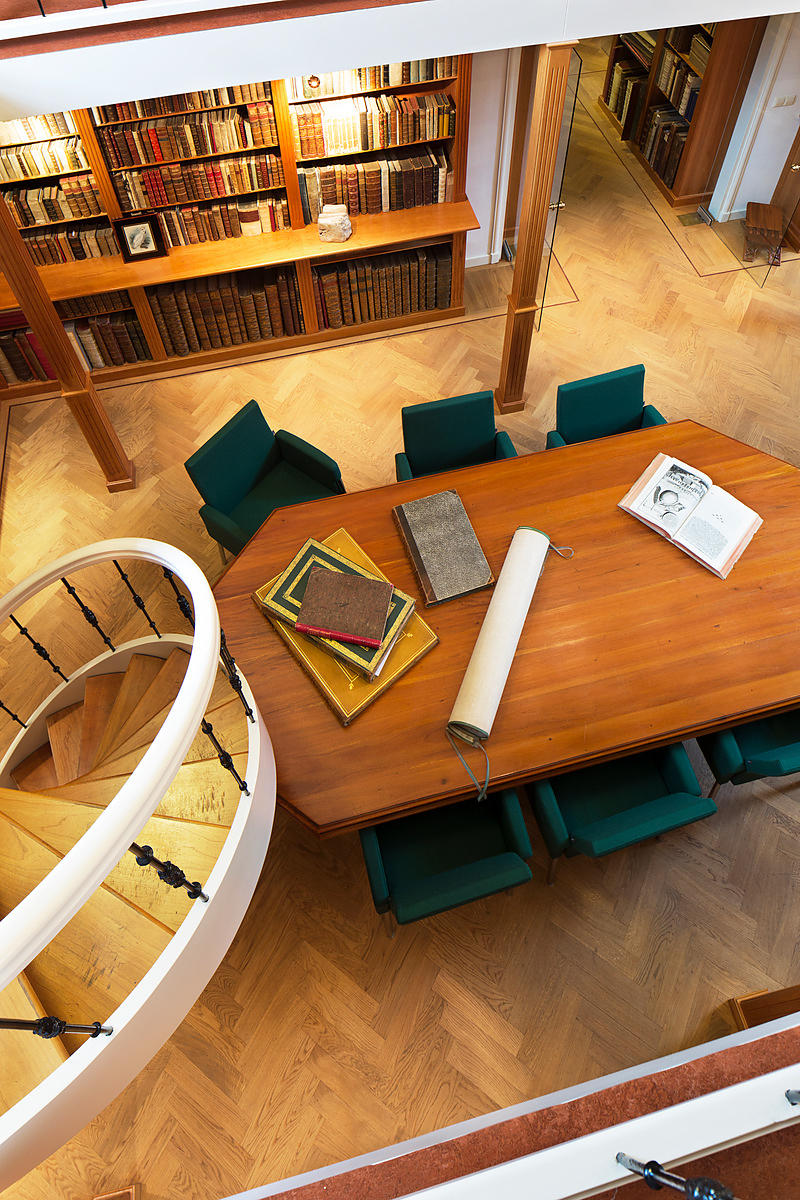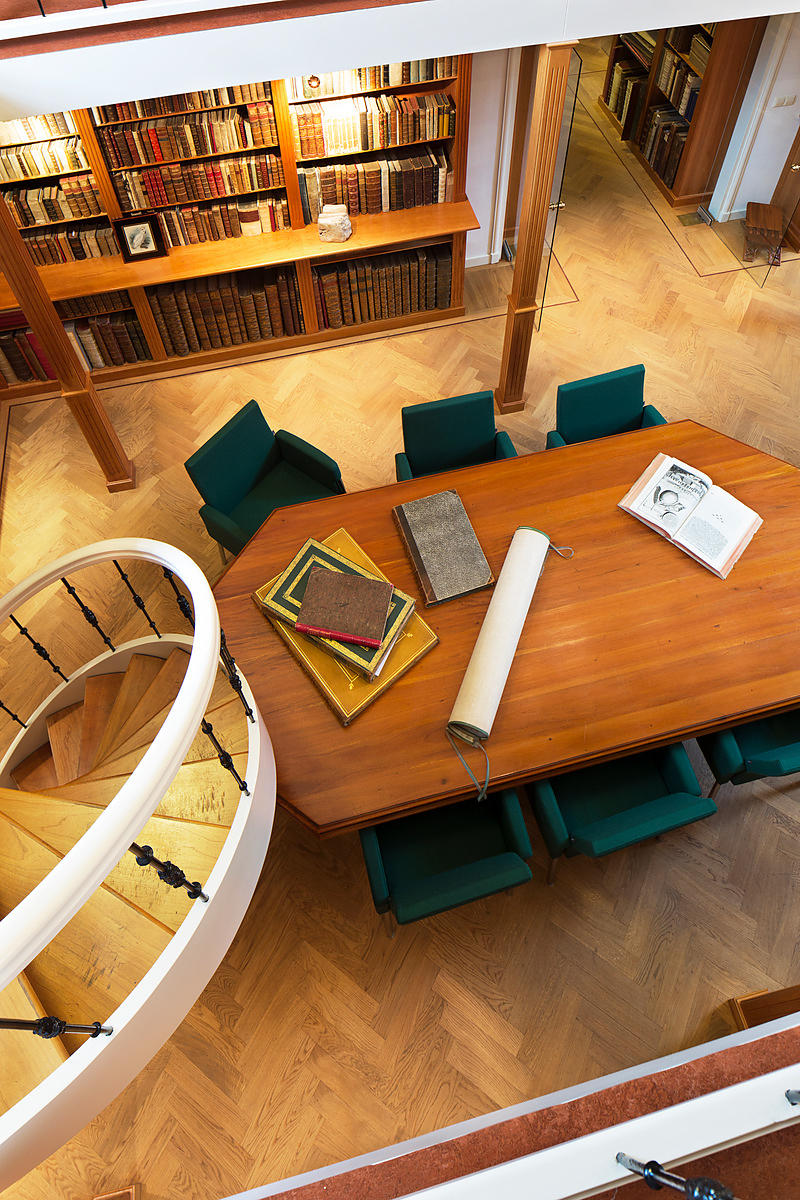 LEVYSSOHN, Joseph Henry.
Bladen over Japan, ... (Met eene afbeelding van Decima).The Hague, Belinfante brothers, 1852. 8vo. With a large lithographed folding bird's eye view of Dejima (32.5 x 46), with the Dutch flag coloured by hand, inserted in a pocket on the front paste-down, lithographed by Elias Spanier, the Hague, after J. Lobatto. Rebacked in black half sheepskin, modern endpapers.
€ 5,000
First and only edition of a collection of various short texts (new articles, excerpts, transcriptions of letters etc.) concerning Japan and in particular Dejima and Dutch-Japanese relations, collected by Joseph Henry Levyssohn (1800-1883), who was the chief official ("opperhoofd") of Dejima, the Dutch trading post in Japan, from 1845 to 1851. It is divided into 4 parts: the first covering the Dutch-Japanese relations and Japanese polity; the second particularities during Levyssohn's stay in Japan; the third the American-Japanese trade relations; and the fourth various topics (including an extensive, 39-page bibliography of books concerning Japan). Levyssohn provides introductory remarks and commentaries and includes transcriptions of previously unpublished documents. Slightly browned, a few spots, a couple annotations in the margins, and the map mounted on Japanese paper (restoring old tears), with a small tear in a fold, otherwise still a good copy. Rebacked with some wear to the corners.
Alt-Japan-Katalog 838; Cordier, Japonica, col. 507.
Related Subjects: