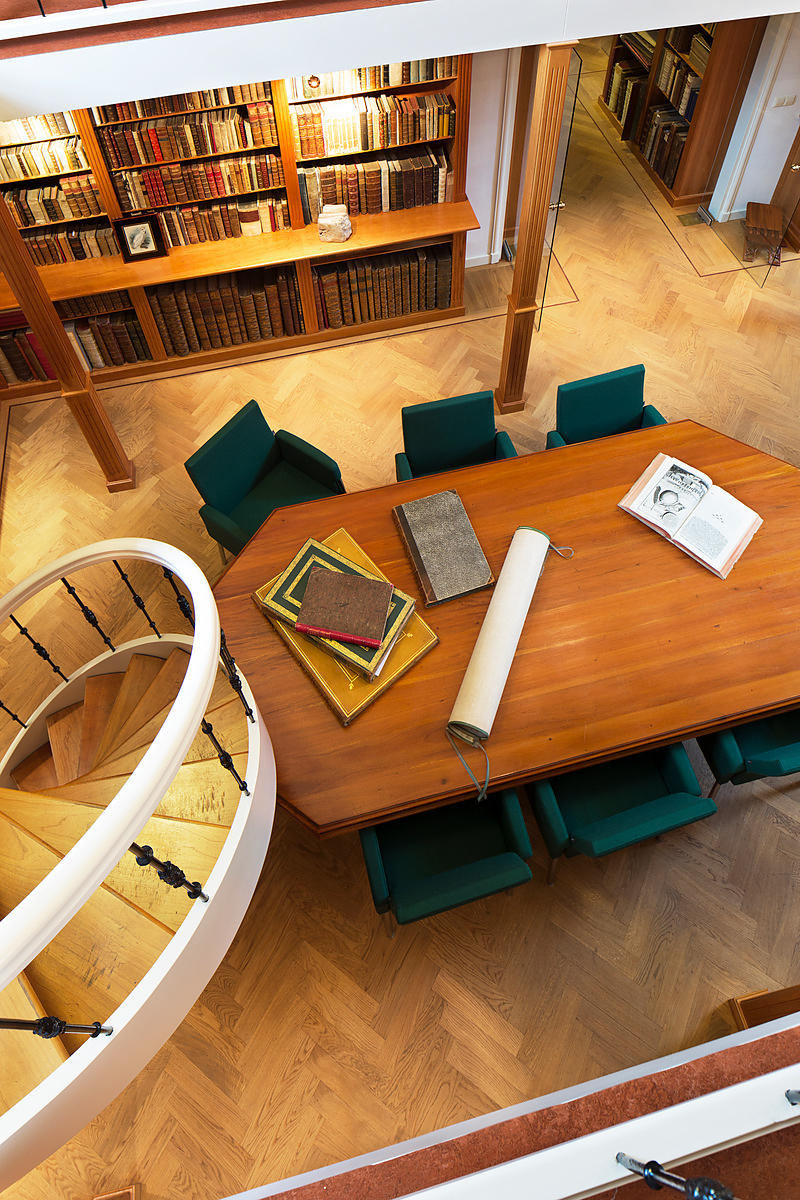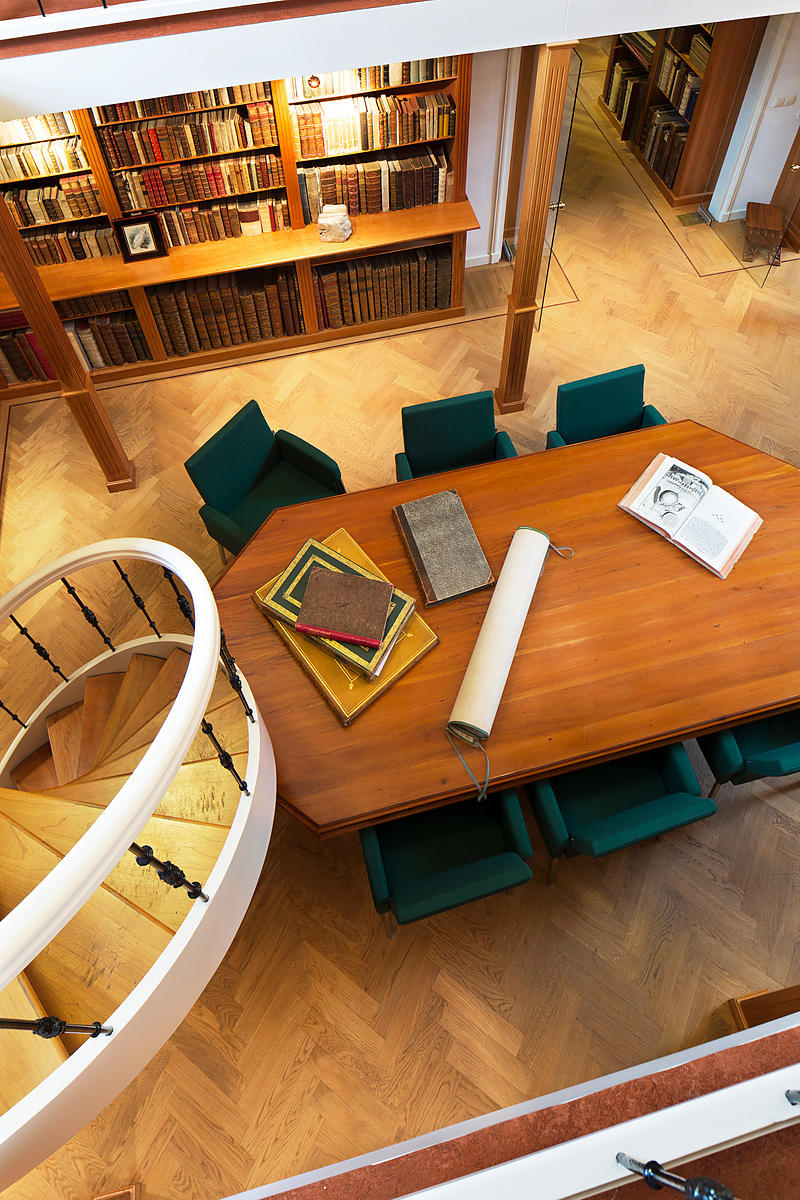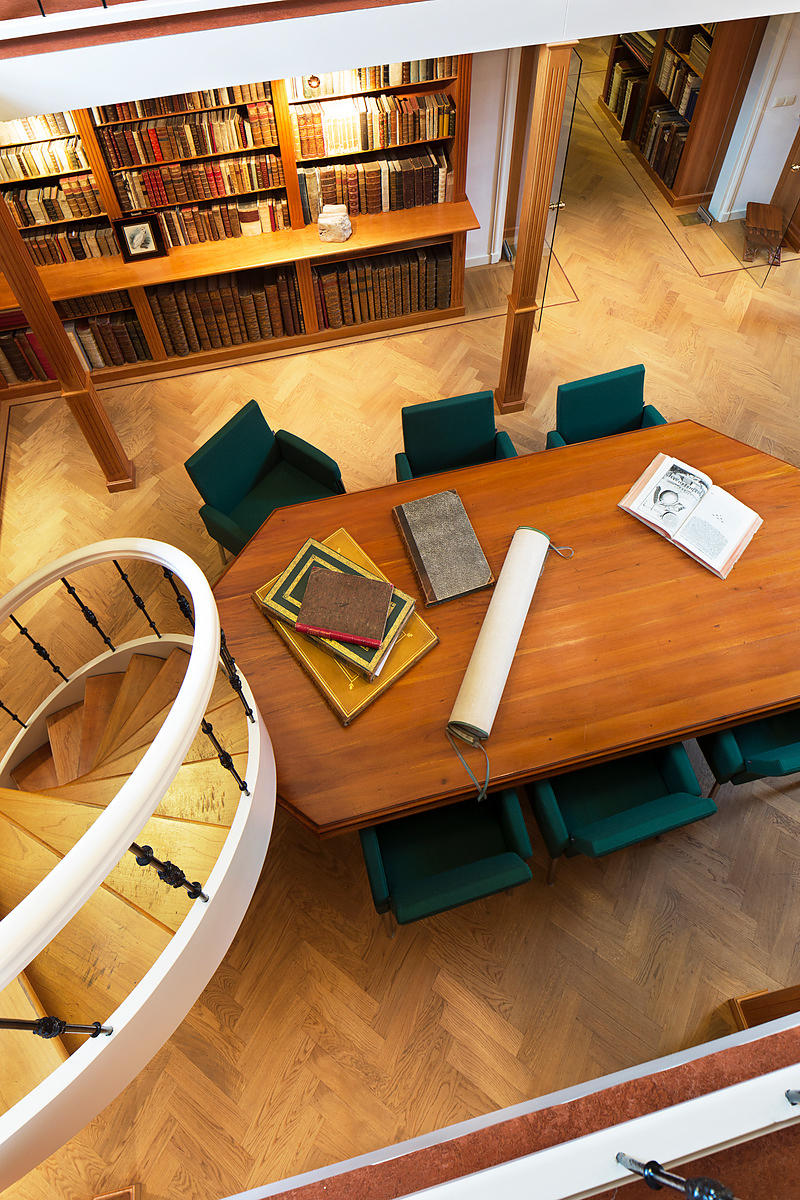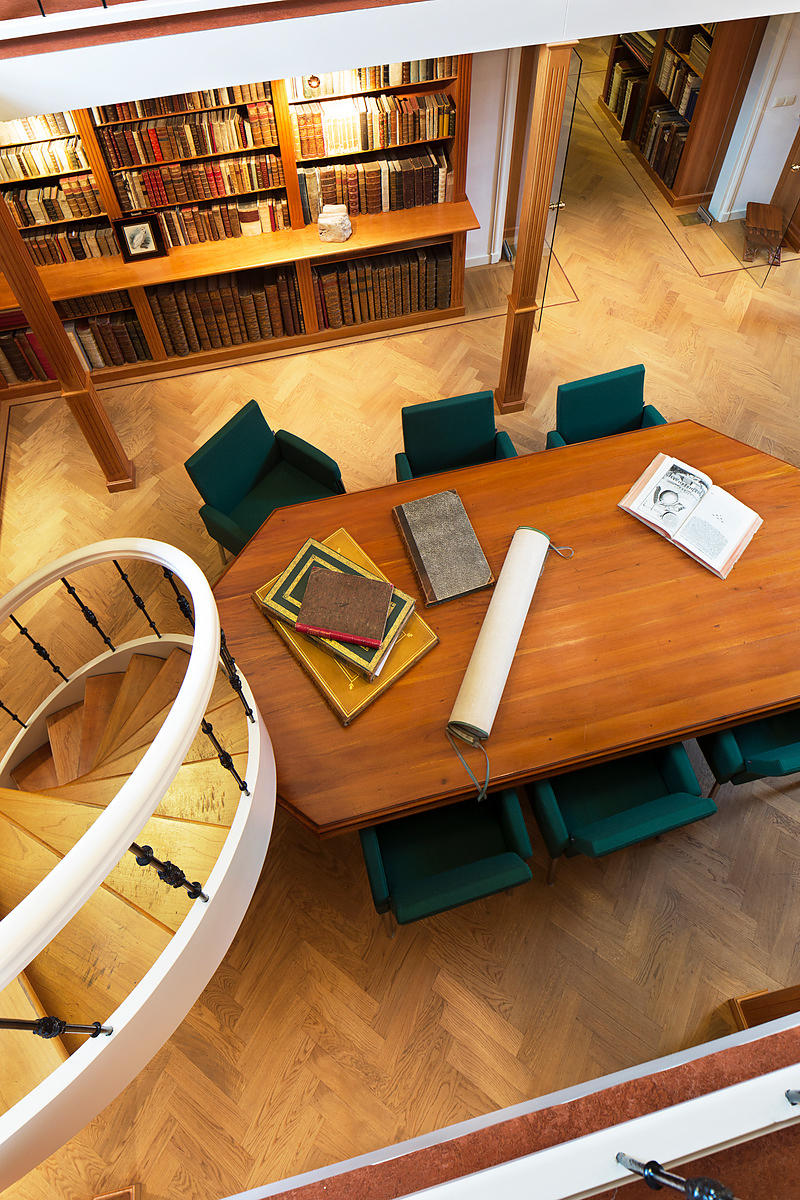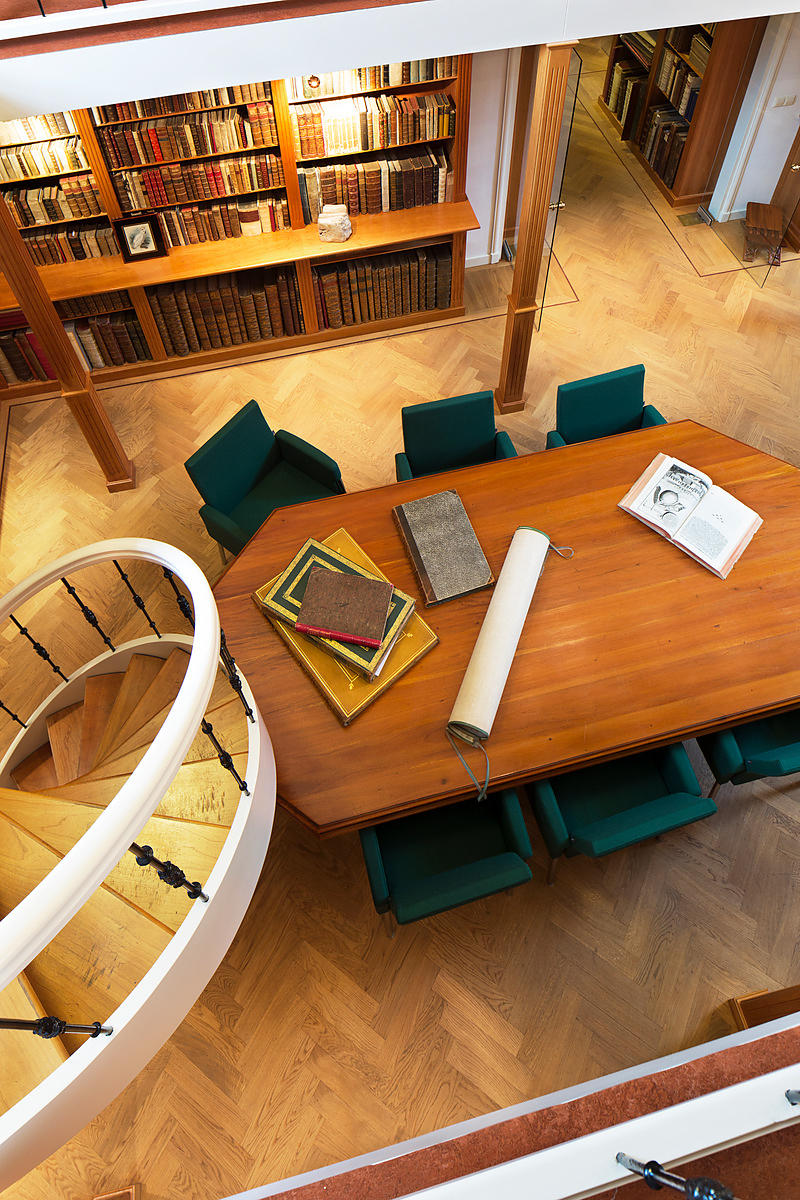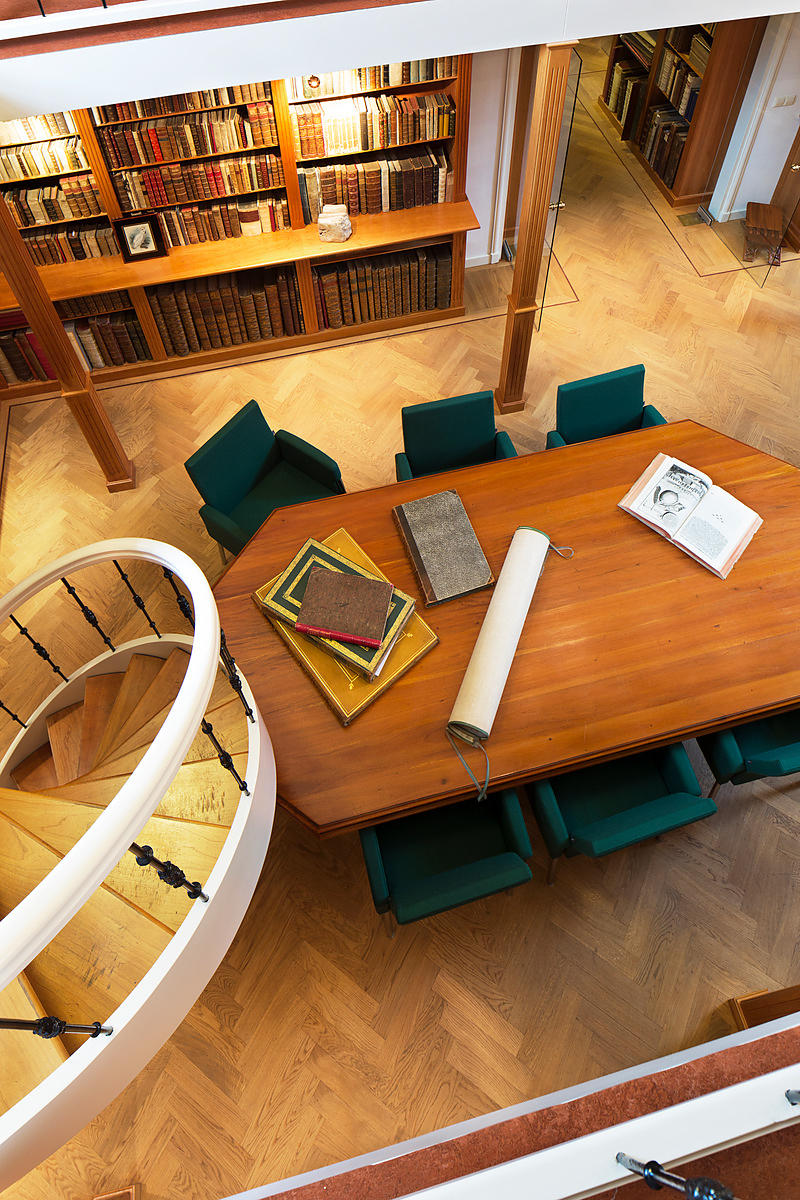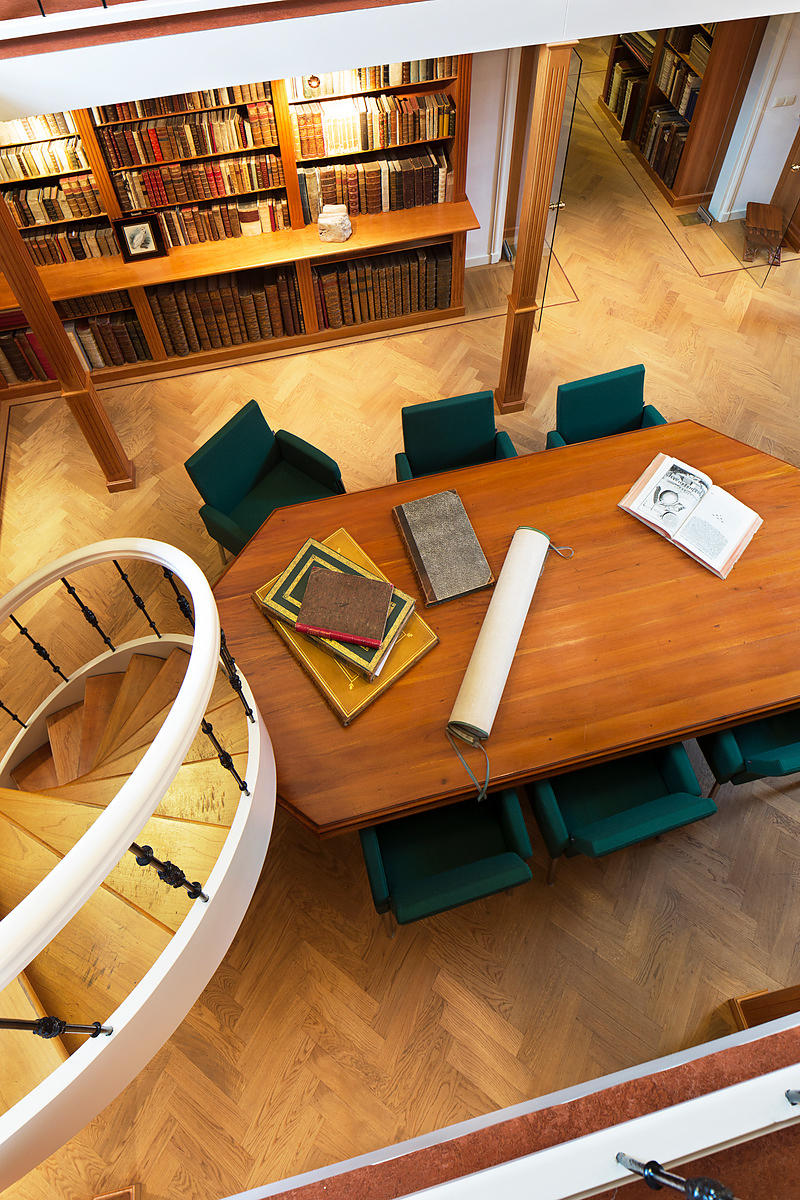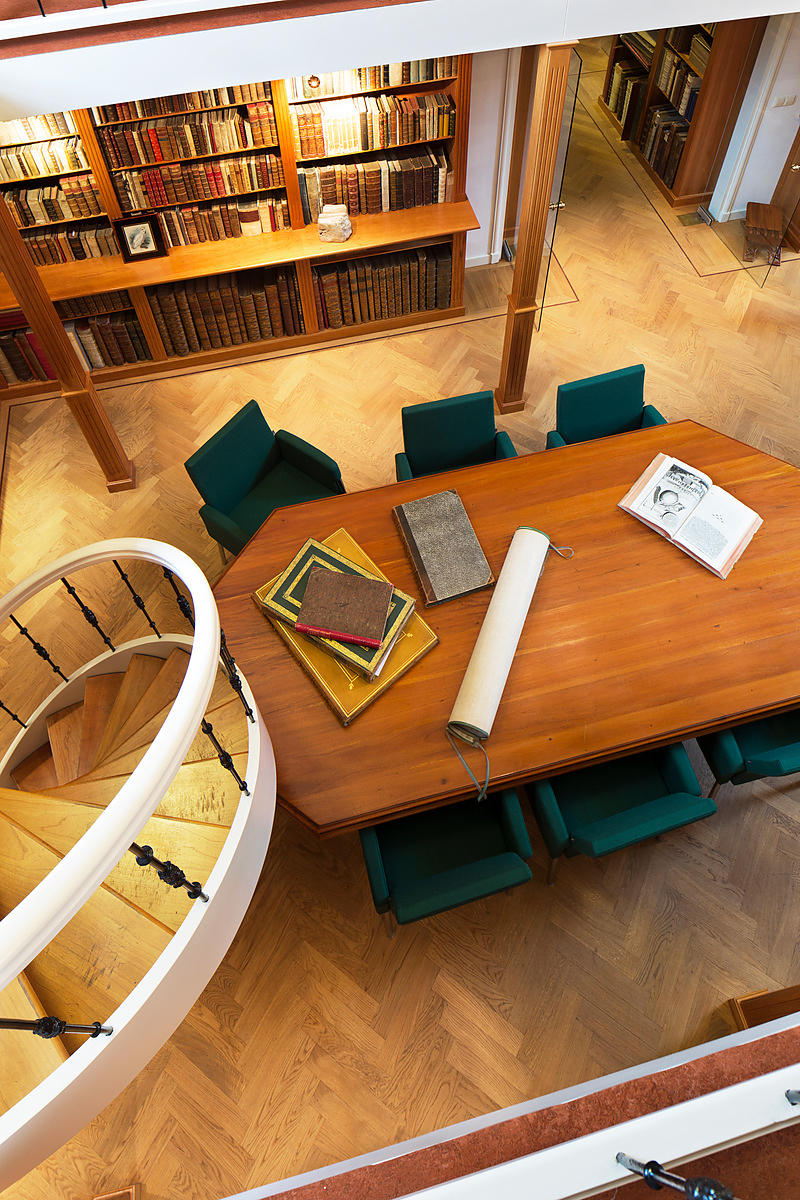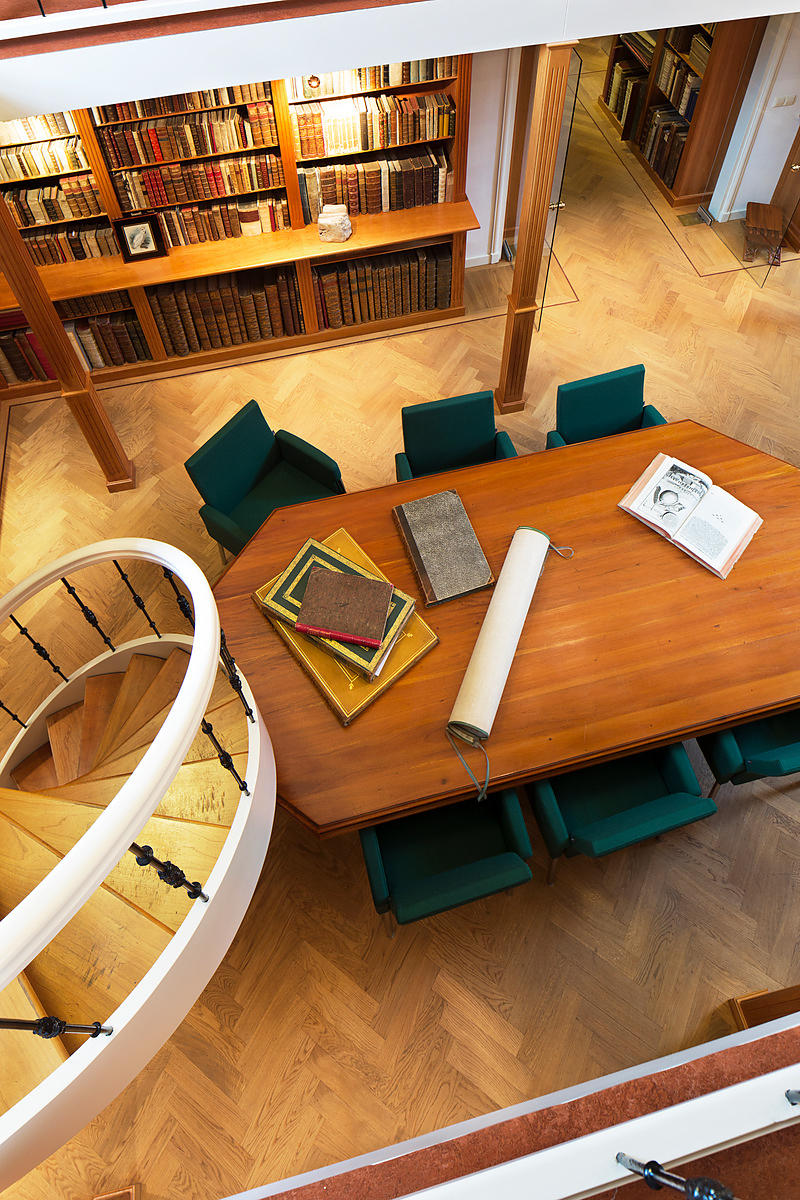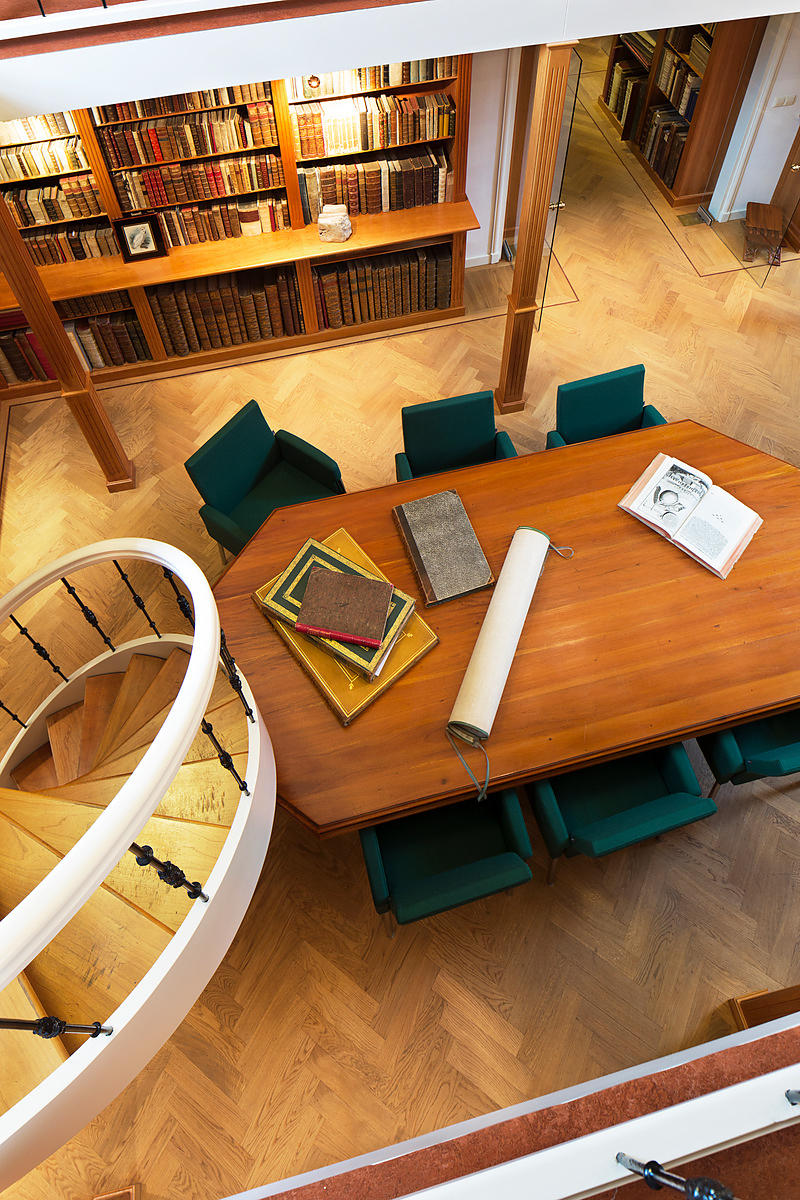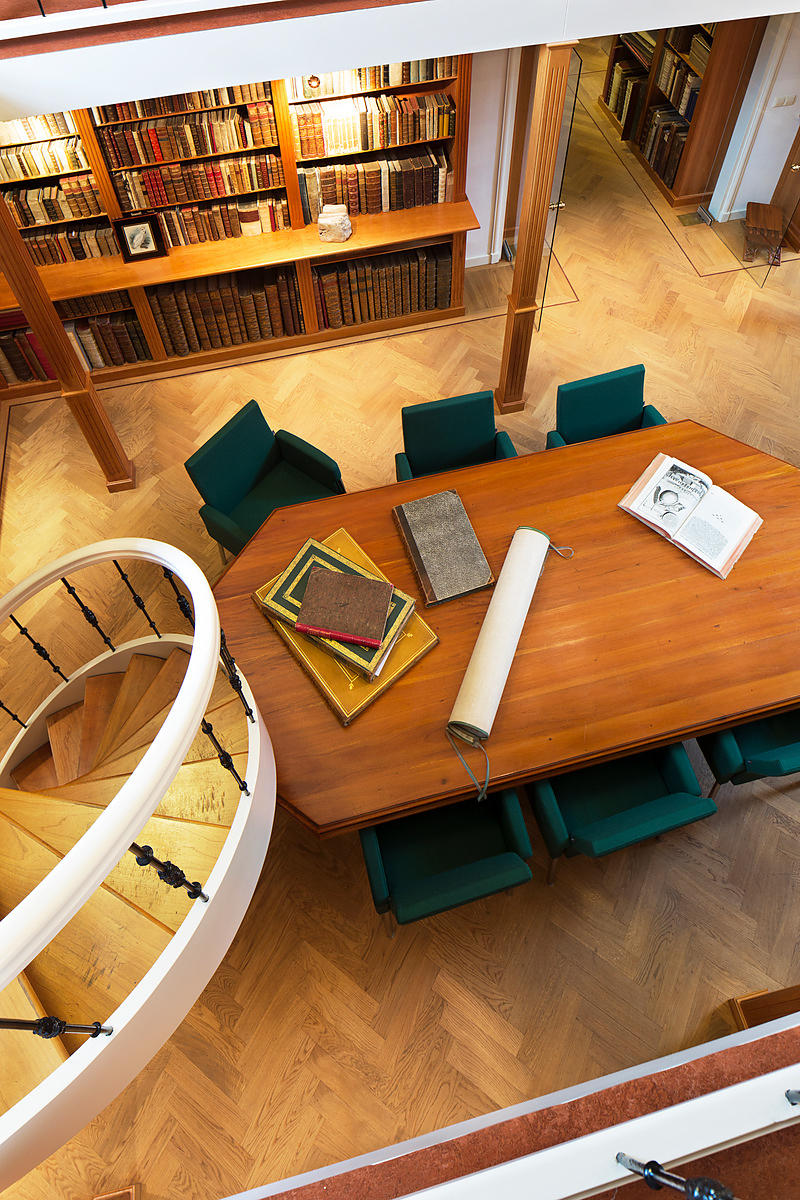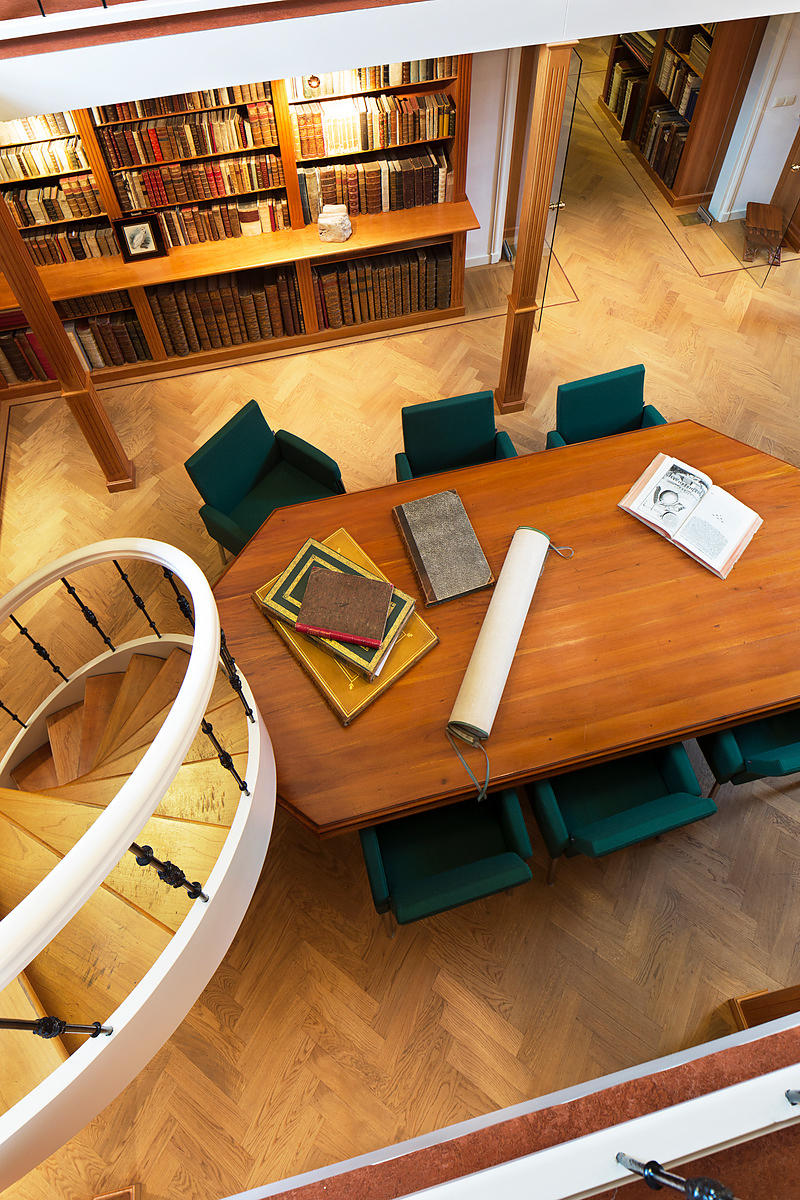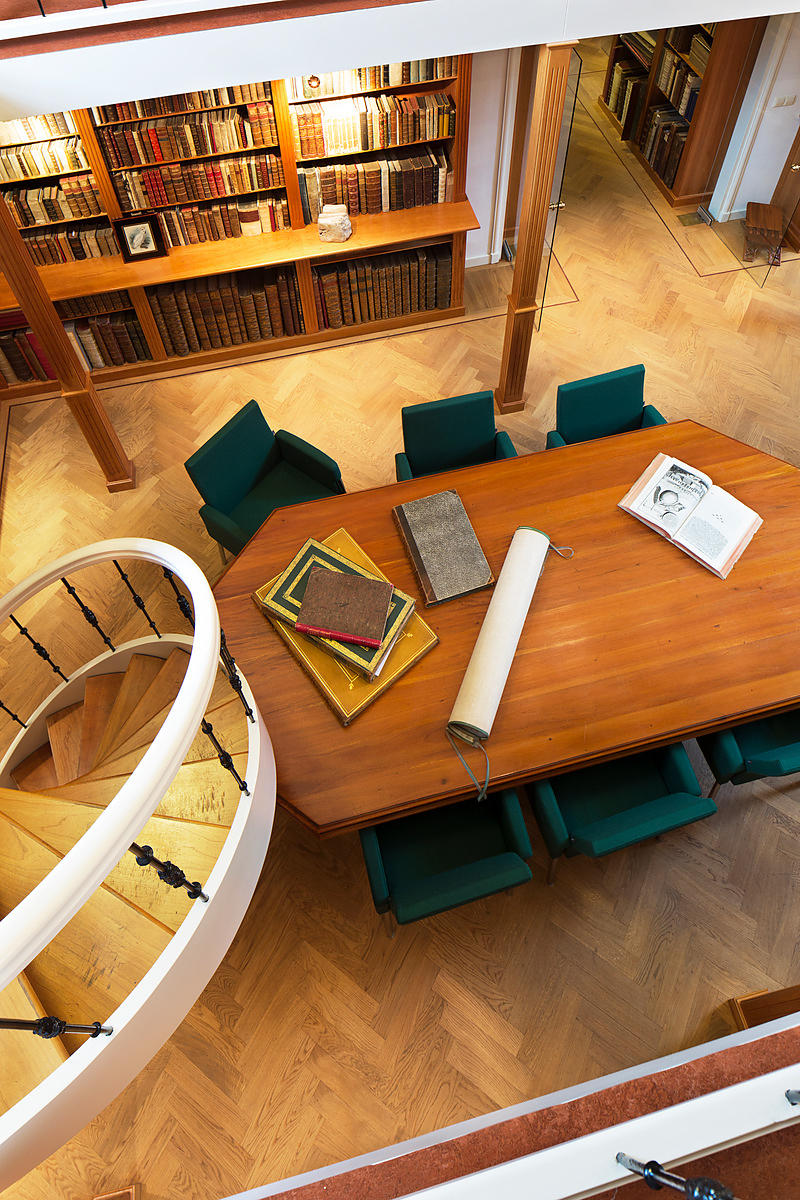 LE BOURSIER DU COUDRAY, Angélique Marguerite.
Abbrégé de l'art des accouchemens, dans lequel on donne les préceptes nécessaires pour le mettre heureusement en pratique. On y a joint plusieurs observations intéressantes sur des cas singuliers. Ouvrage très-utile aux jeunes sages-femmes, & généralement à tous les élèves en cet art, qui desirent de s'y rendre habiles.
Saintes, Pierre Toussaints, 1769. 8vo. With an engraved author's portrait by J. Robert and 26 engraved plates printed in 3 colours (black, red and beige) by J. Robert and P. Chapparre. Contemporary gold-tooled calf.
€ 4,000
Revised second edition of an important work in the history of obstetrics, by the pioneering midwife Angélique Marguerite Le Boursier du Coudray (1715-1794), probably the most famous midwife of the 18th century. The first edition was published in 1759, without the 26 coloured engraved plates of the present edition. The plates depict the pelvis with the uterus or the baby, showing different positions of babies in the womb and how the midwife should act. In 1759, in an effort to end infant mortality, Louis XV commissioned Madame du Coudray to travel throughout France to teach the art of childbirth to illiterate peasant women. During the thirty years that followed she instructed women in nearly forty cities. "Madame du Coudray taught her delivery method either directly or through her trained disciples to roughly ten thousand women and girls. ... Day-long lessons and demonstrations lasted at least two months and culminated in the ceremonious granting of royal certificates" (Goldsmith).
With a faint owner's inscription on the title-page. Engraved portrait trimmed at the lower margin, outer margin of the title-page slightly soiled and only a few small spots. Overall in very good condition.
Goldsmith, Going public: women and publishing in early modern France, pp. 79-96; for the author see: Gelbart, The King's midwife: a history and mystery of Madame du Coudray.
Related Subjects: