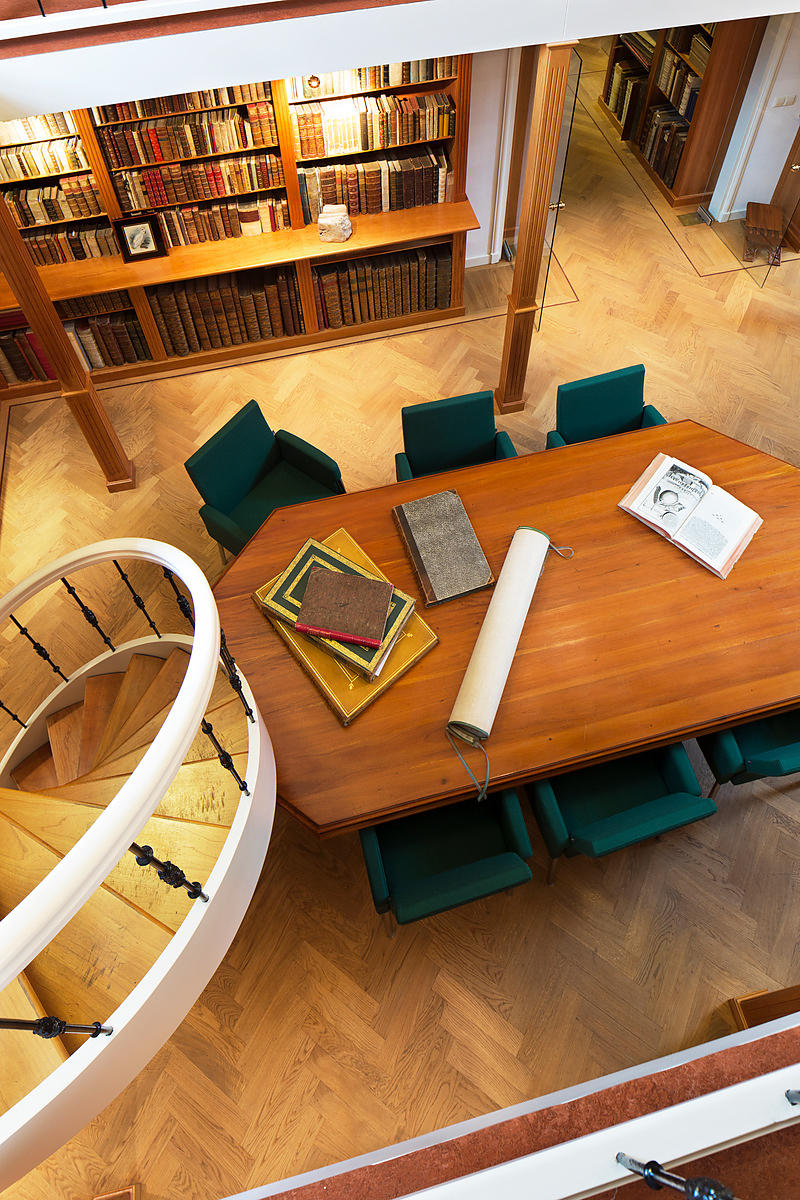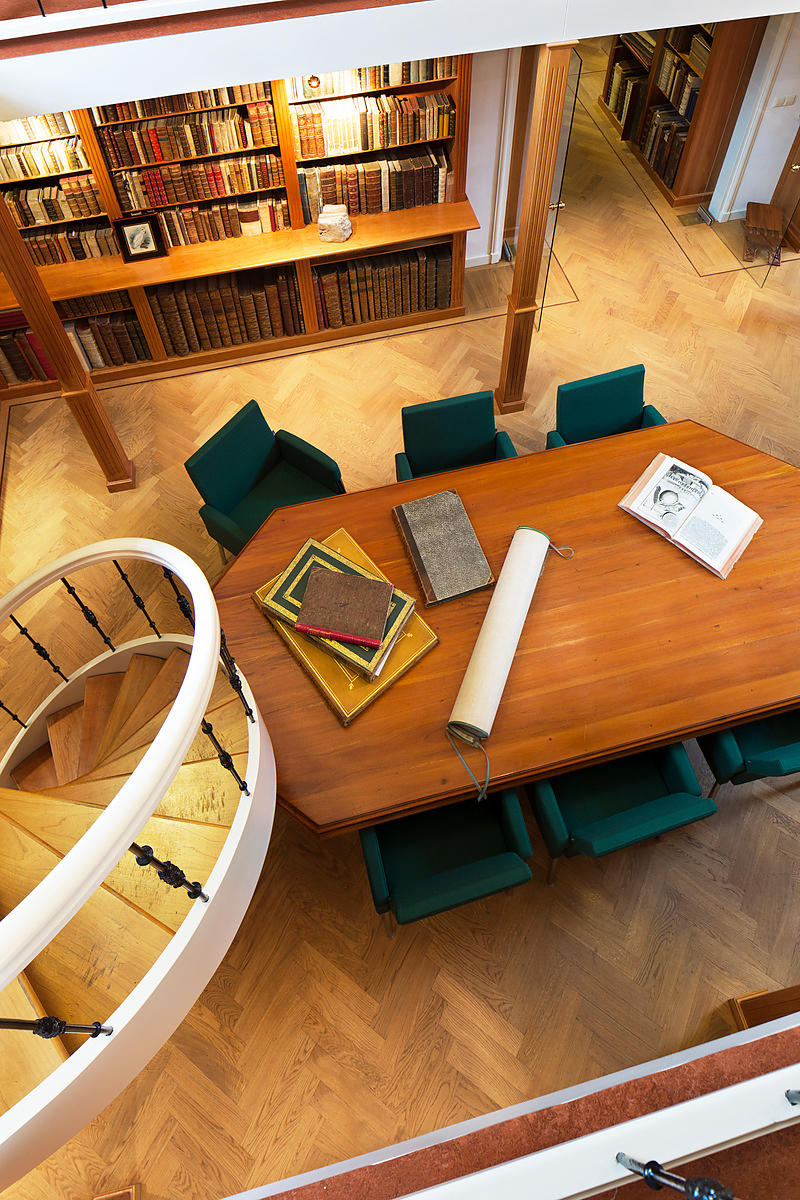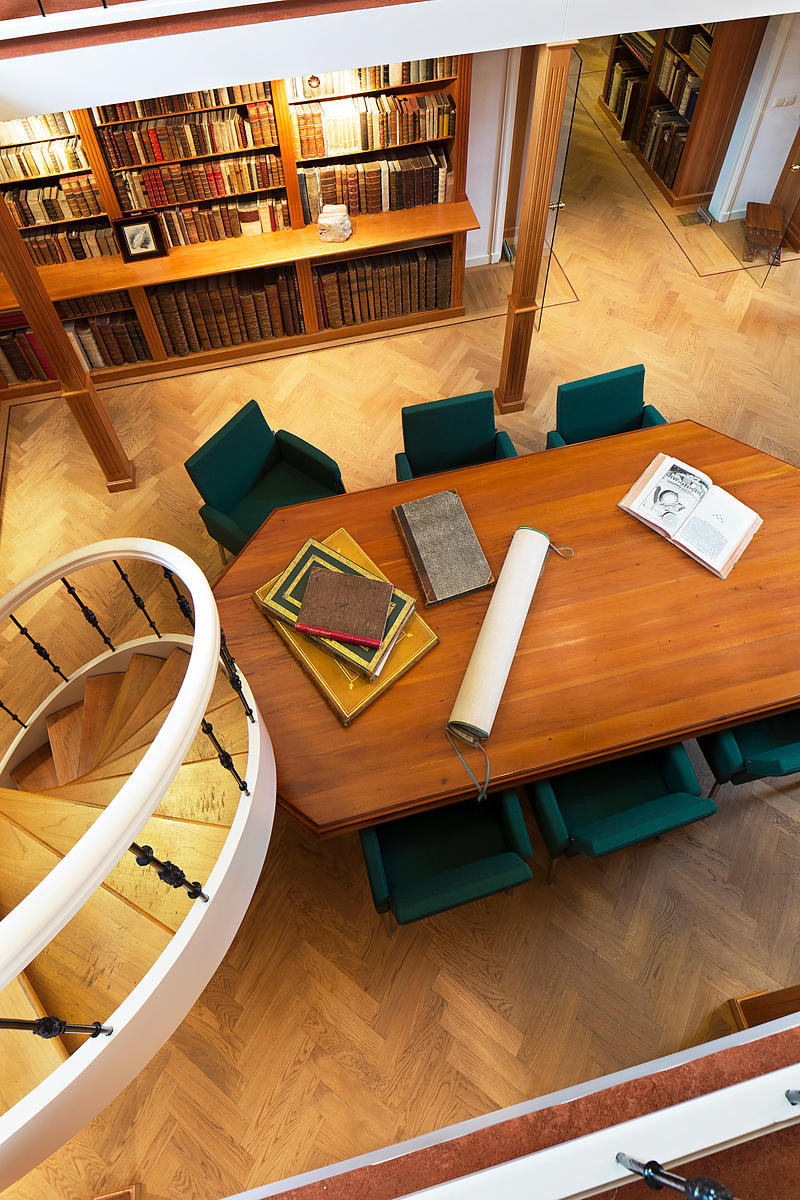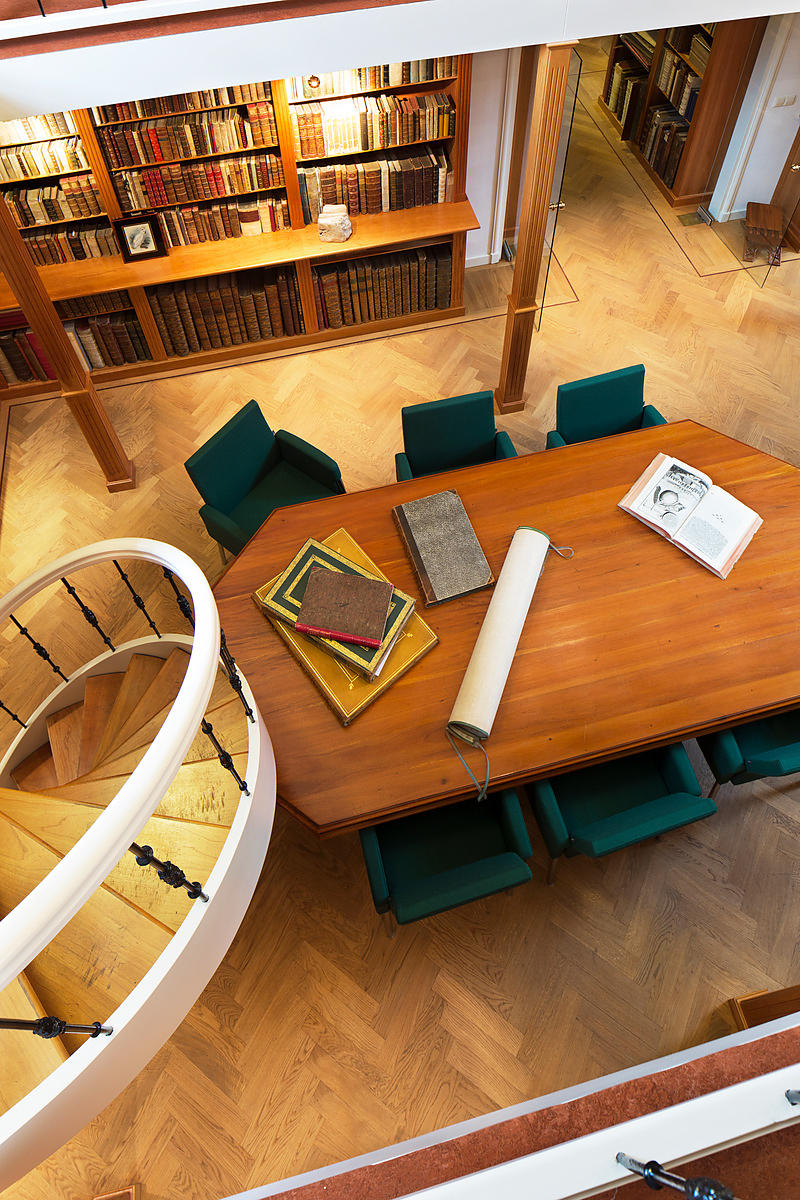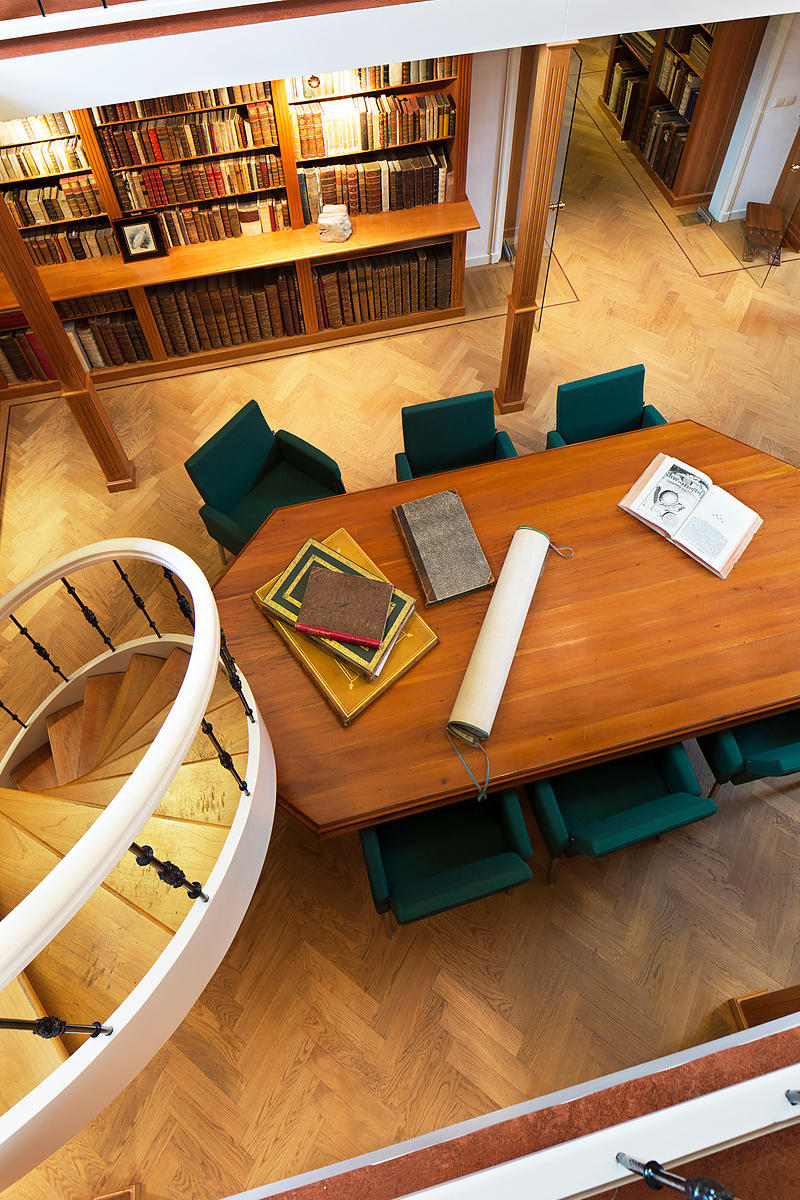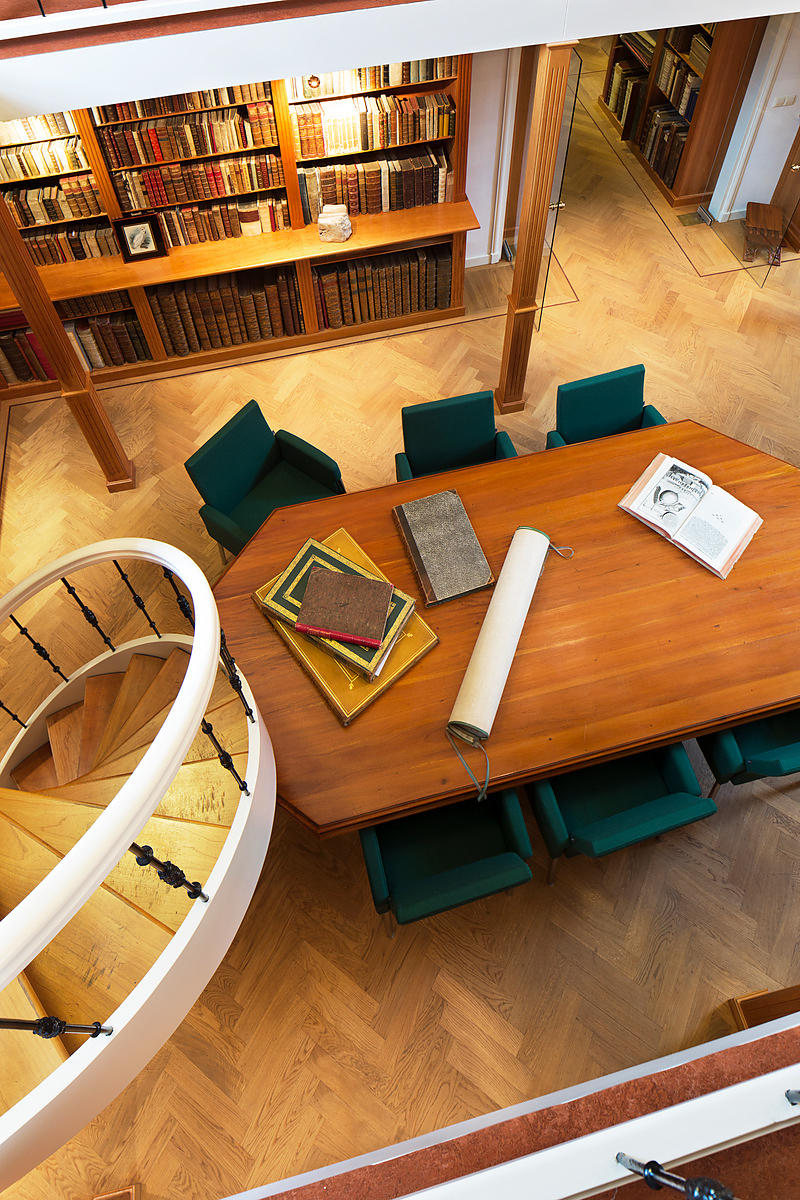 LANG, Carl Emanuel Friedrich.
Album van Buitenzorg. Een souvenir aan de residentie van Insulinde. Vier en twintig onveranderlijke lichtdrukken.
Buitenzorg (Bogor, Indonesia), [ca. 1888]. Folio (43 x 33.5 cm). With photolithographed title-page and 24 numbered collotype reproductions of photographic views. Loose in the original publisher's portfolio: gold, black and blind-blocked red cloth over boards.
€ 3,750
A rare album of 24 excellent photographic views (18 x 23.5 cm) of the palace and botanical garden of the governor-general of the Dutch East Indies, as well as architectural and topographic views in and around the city of Buitenzorg, Java (now Bogor, Indonesia). The first eleven plates cover the governor's palace and gardens, with lakes, roads, fountains, waterlilies and a great variety of trees, many with native Indonesians in the background adding to the atmosphere and giving an indication of the scale. The last thirteen plates show various buildings (including the train station), roads, mountains (including a smoking volcano), forests, rivers, villages and farms in and around the city of Buitenzorg, many with natives engaged in various activities. One shows shops and people in the Chinese quarter, and one shows a European with (apparently) his native workers. The attractive title-page, with its border and decorative initial letter, may have been executed by Lang himself. A letterpress key to the plates, in Dutch and French, identifies each view in a few words.
The German-born Carl Lang (1830-1906) went to Indonesia in the 1860s, where he made his name as photographer and lithographic artist. He obtained government posts as lithographer of the Topographic Bureau in Jakarta and draughtsman of the Botanical Garden in Buitenzorg. He moved to the Netherlands shortly before his death.
In very good condition, with only a couple very minor blemishes in the views. The portfolio also very good, with the spine slightly worn. A rare and fascinating set of photographic Indonesian views.
Cat. KITLV, p. 14; NCC (1 copy); WorldCat (4 copies); Haks & Maris, pp. 162-163; not in Bastin & Brommer; KVK.
Related Subjects: