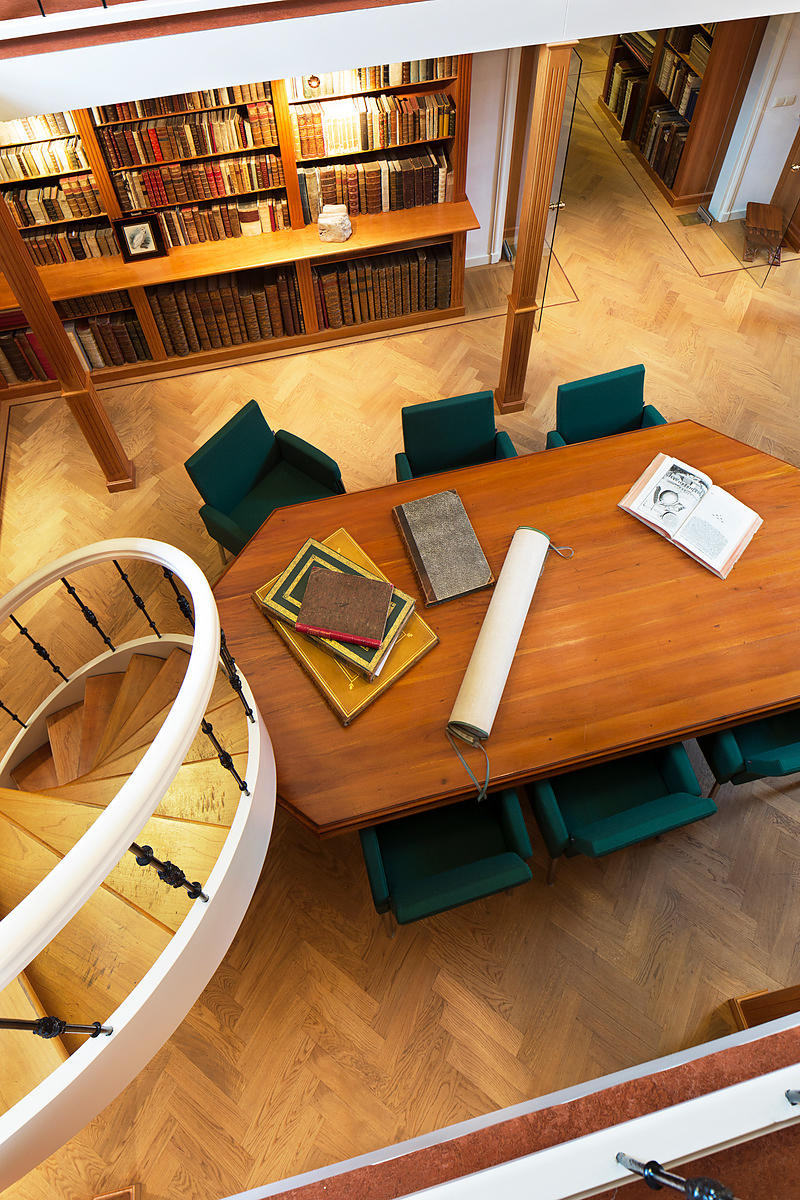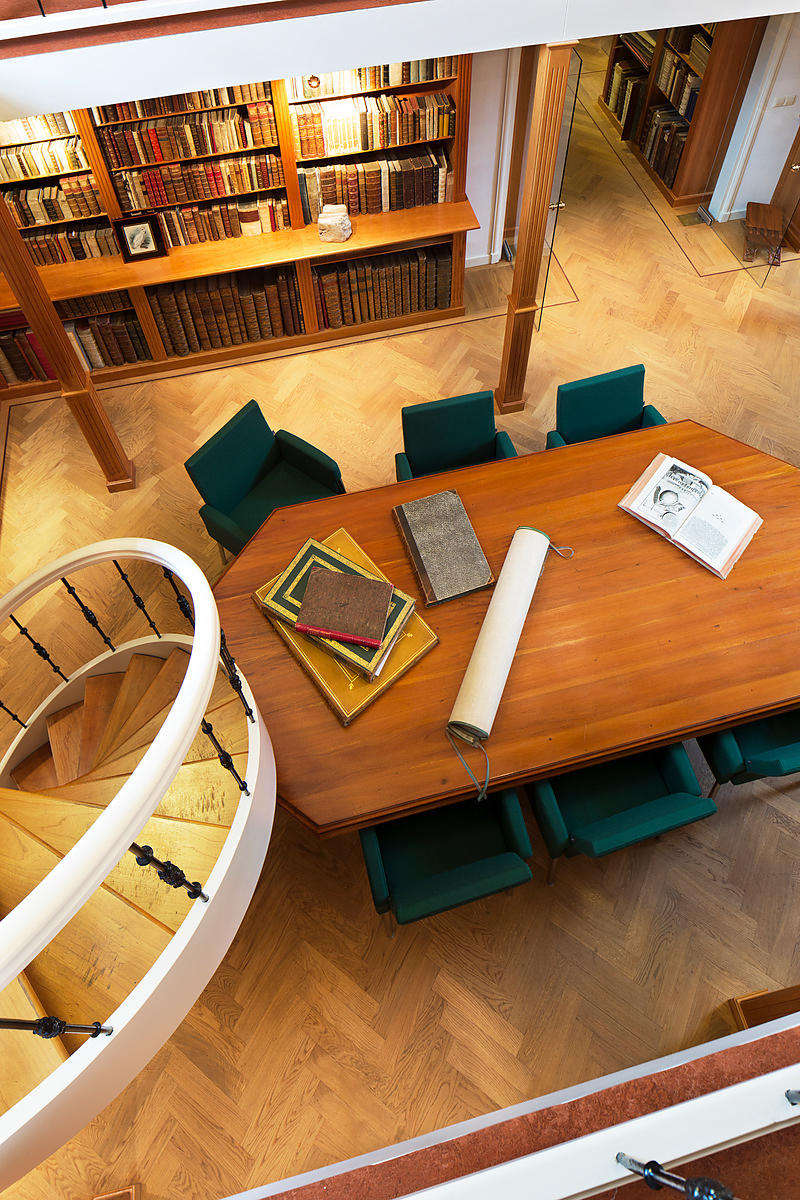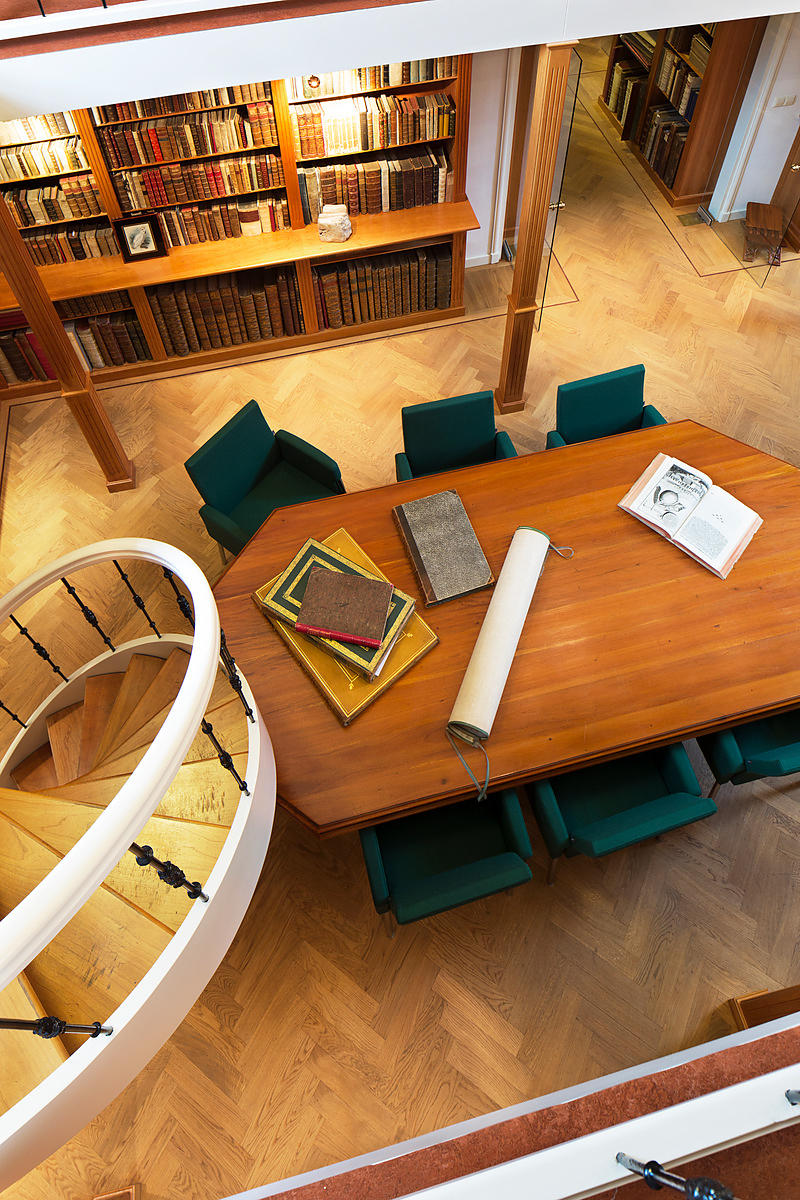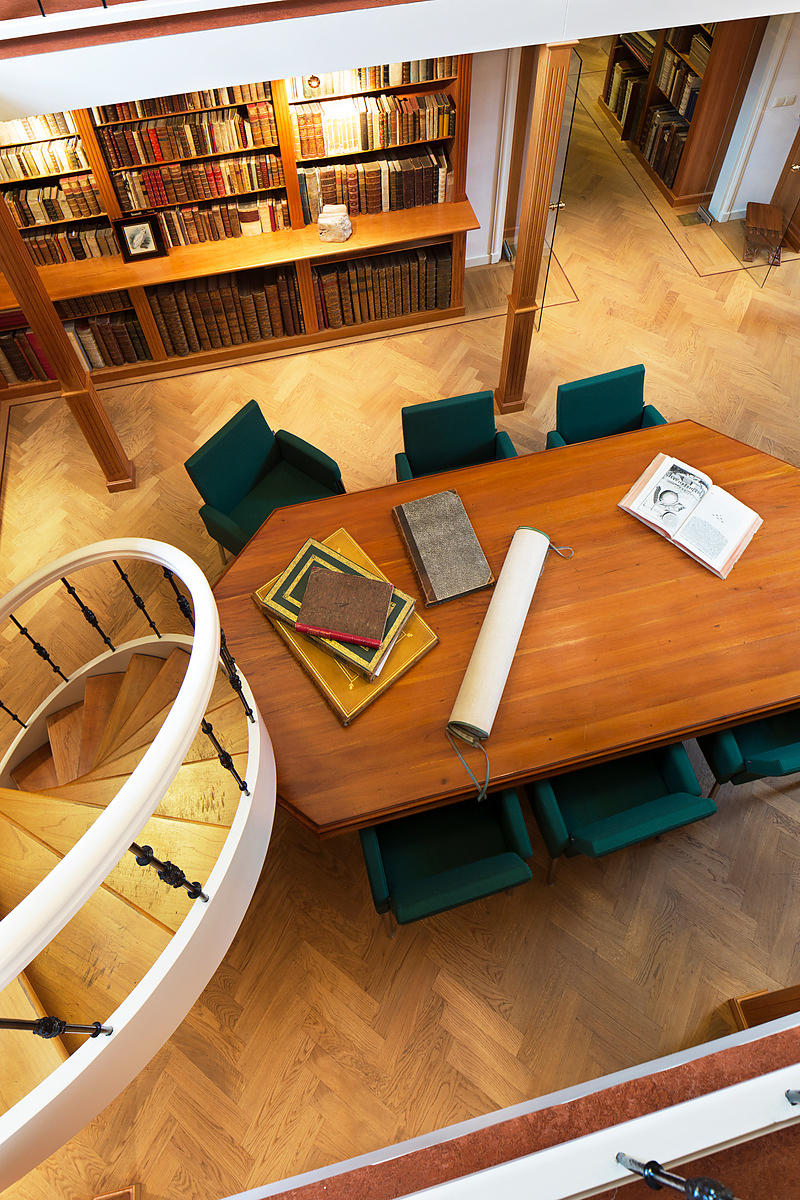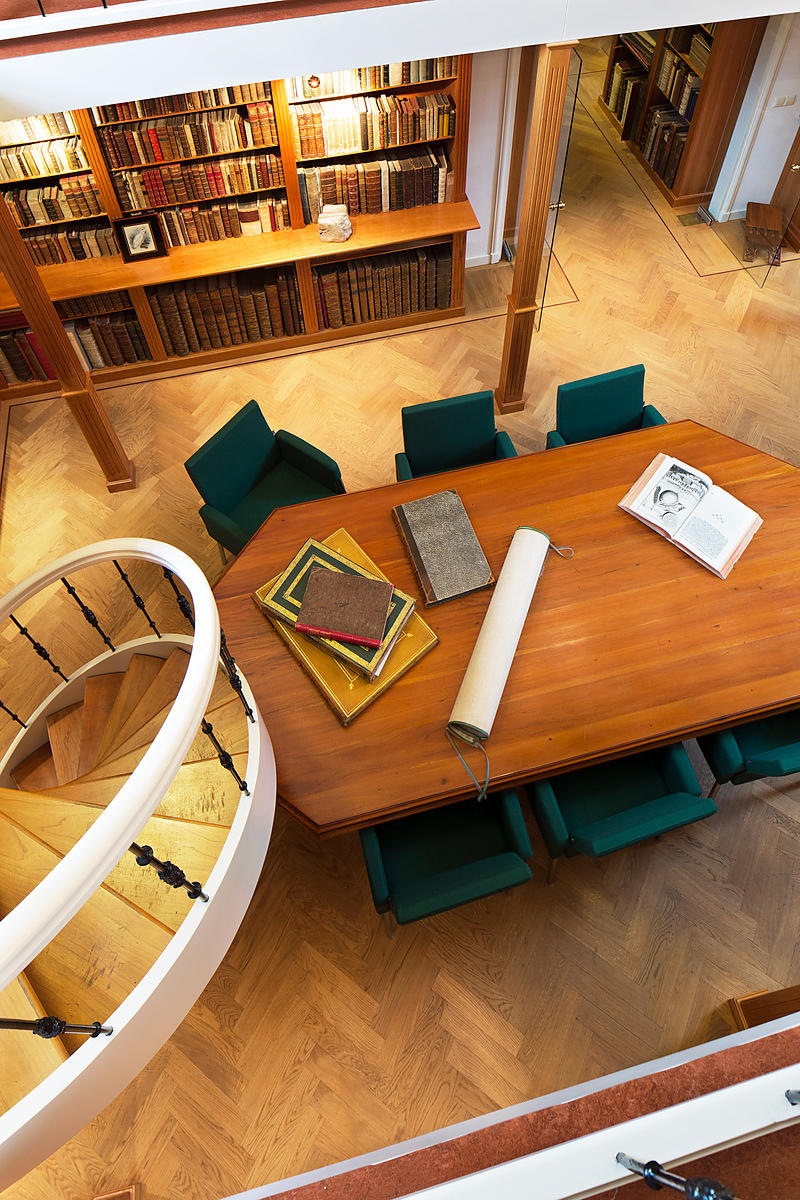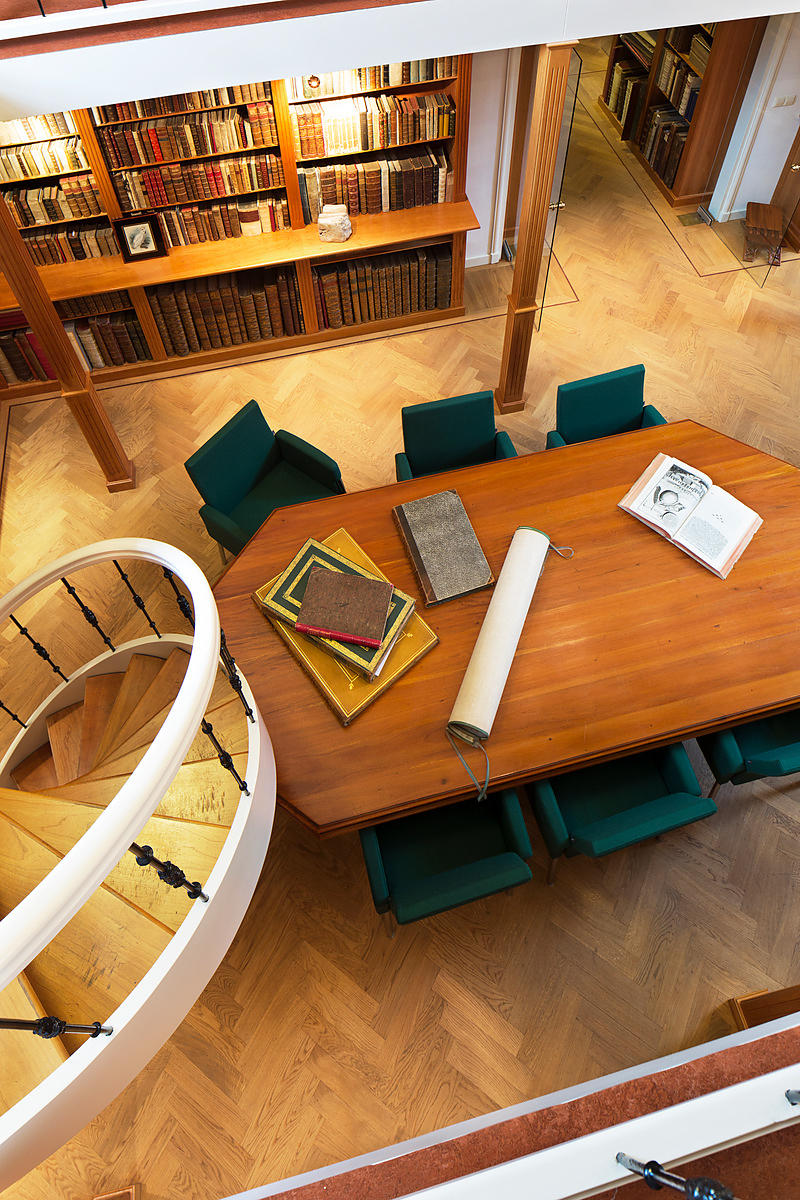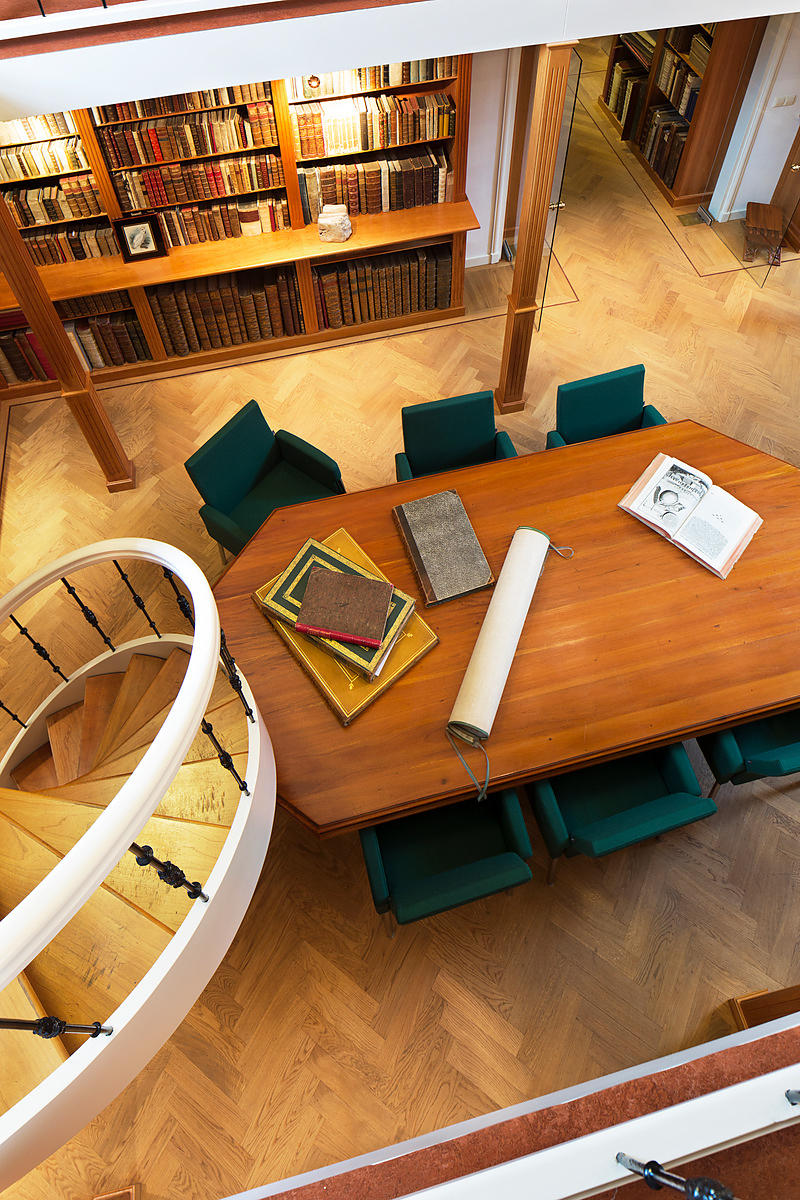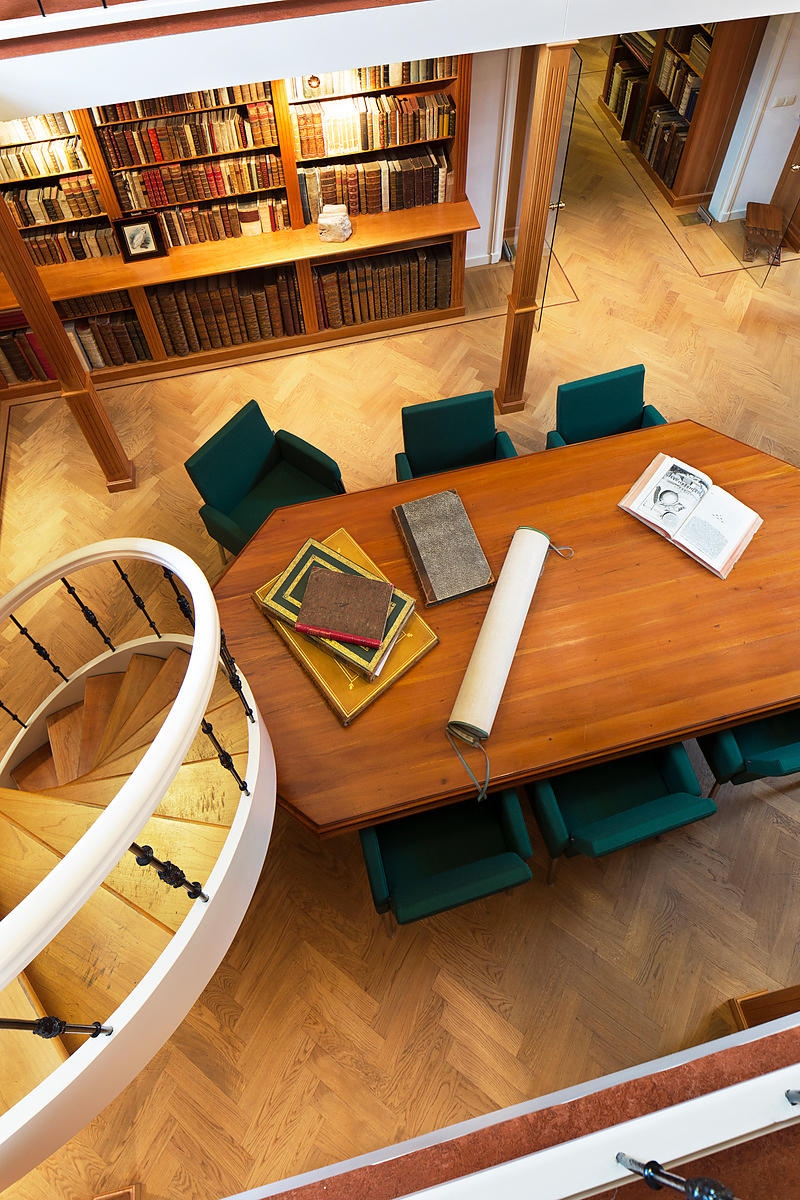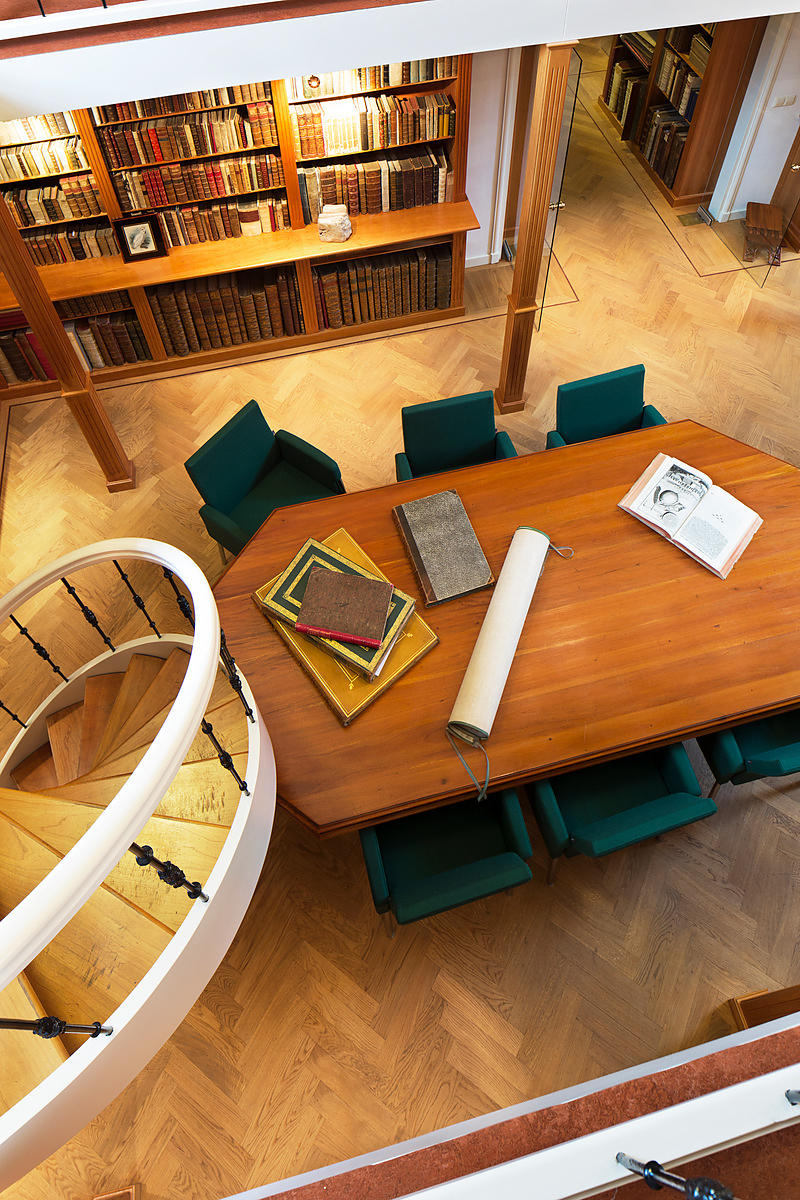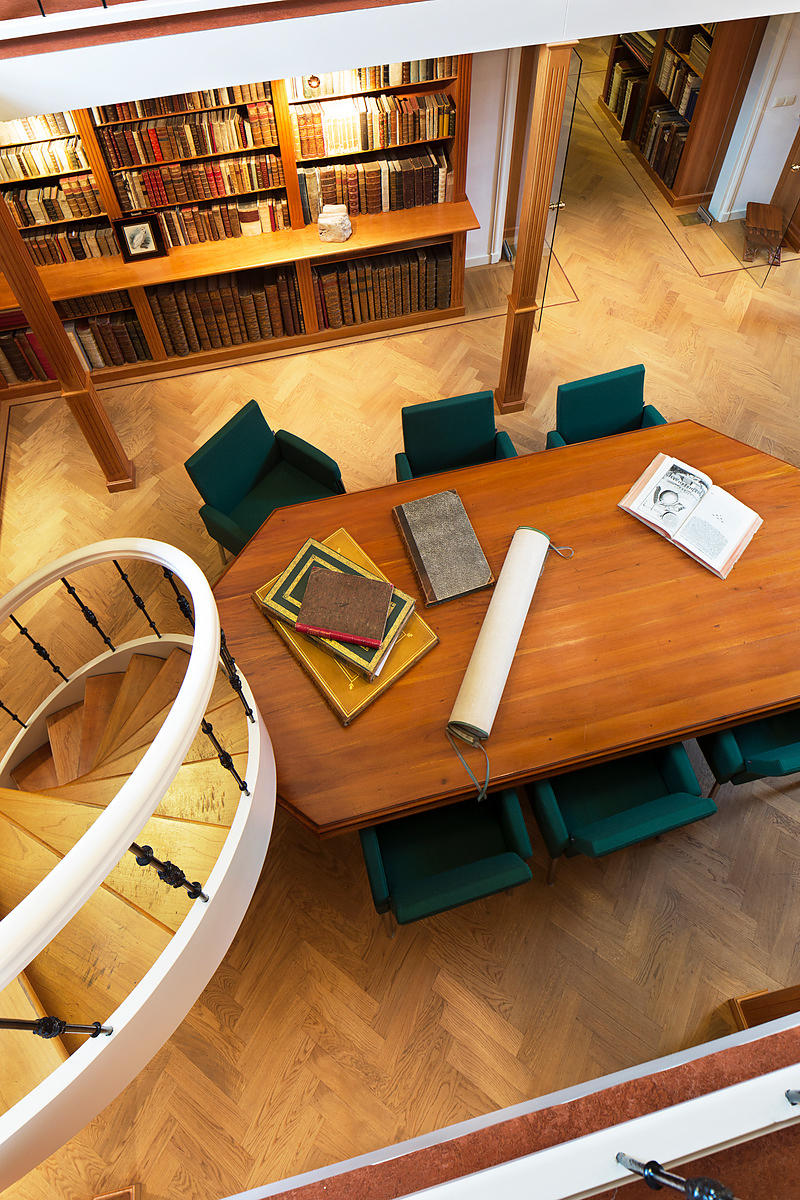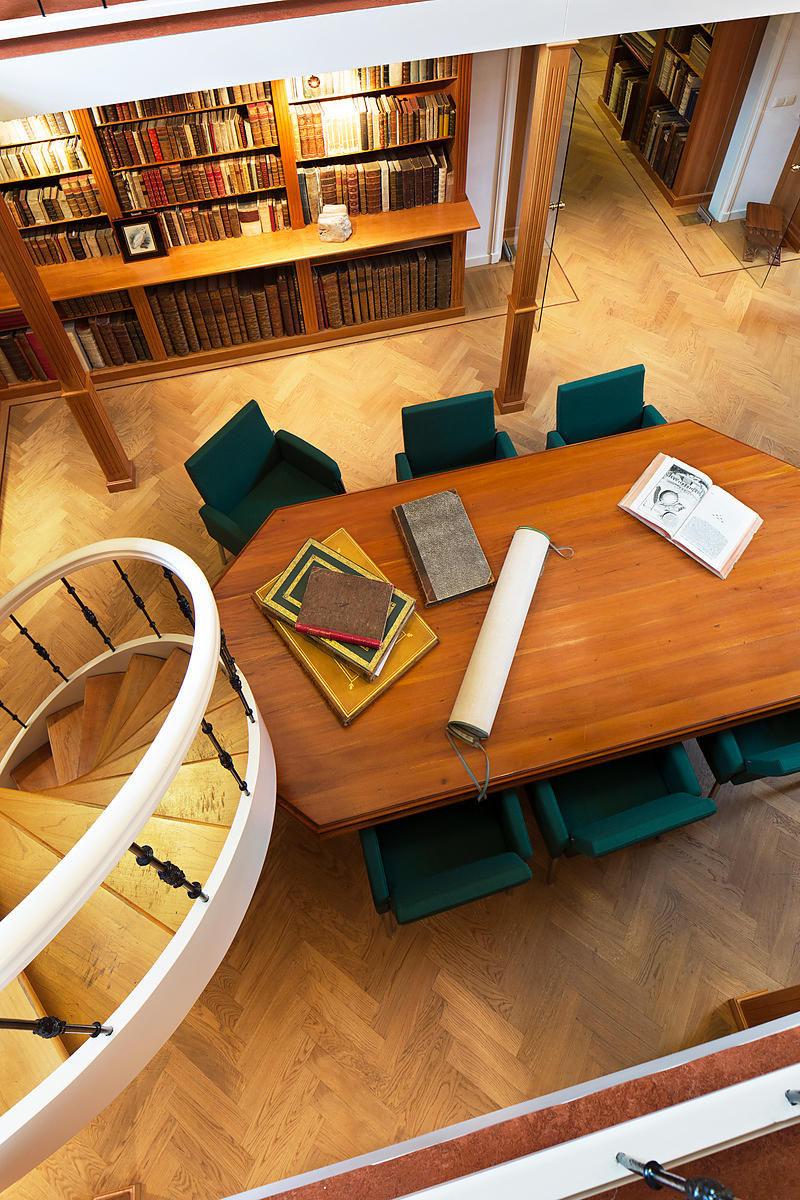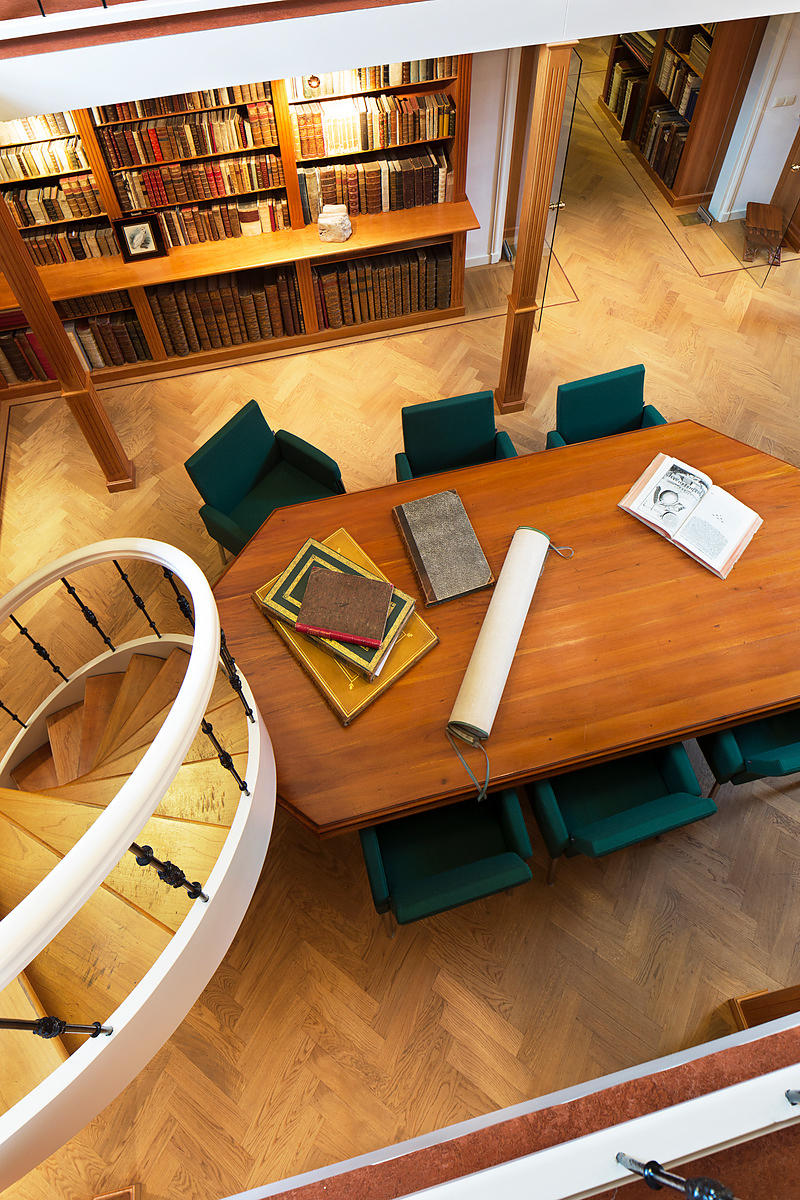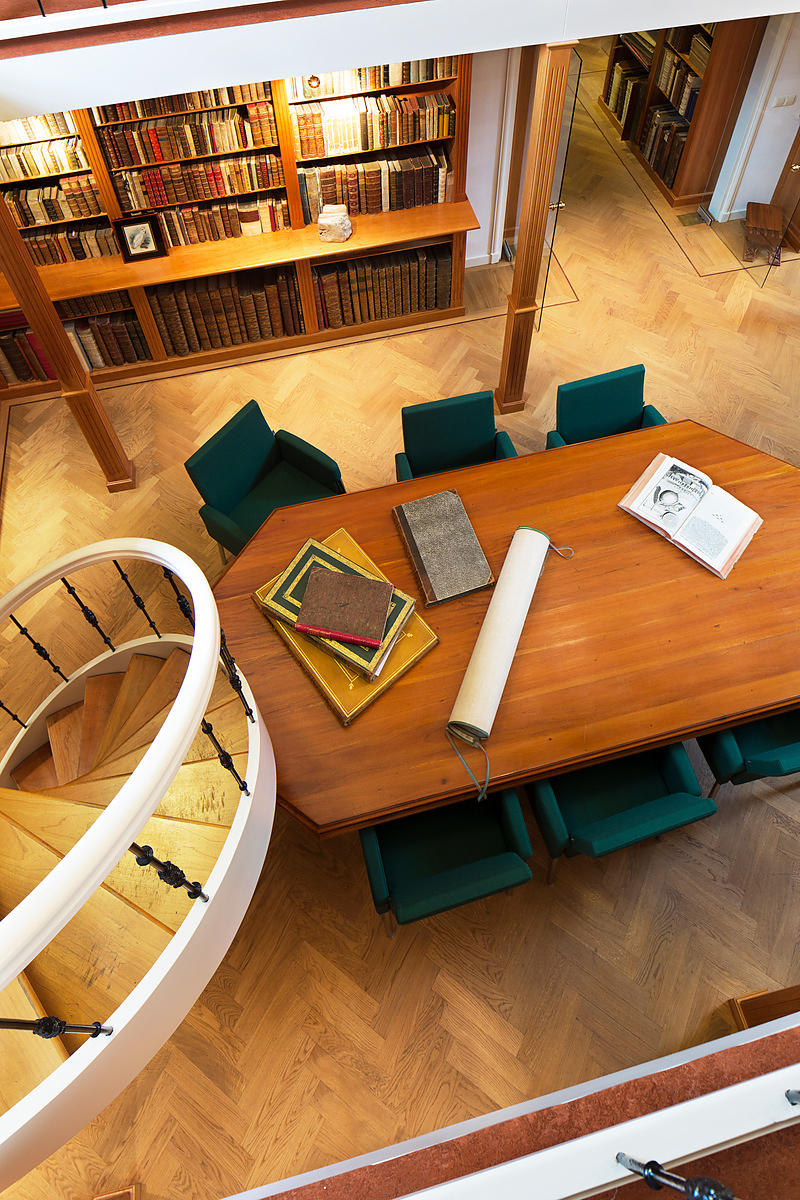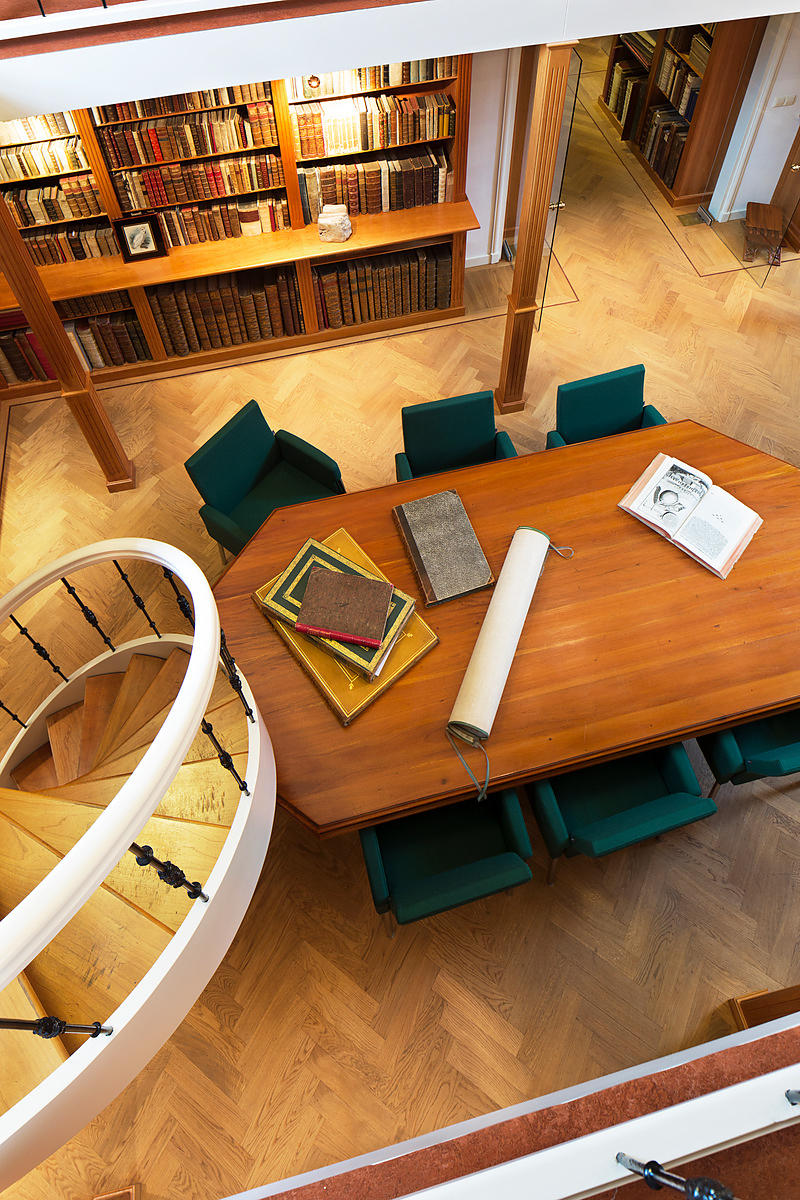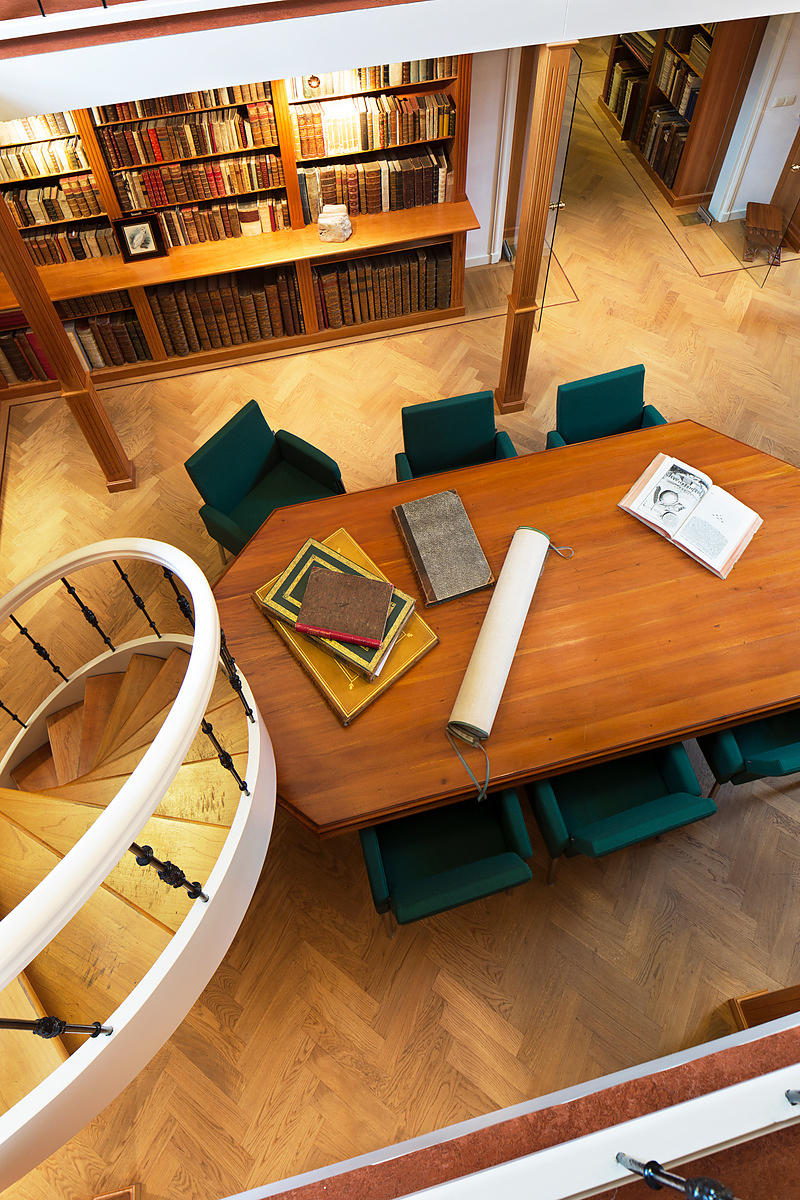 LA FONTAINE, Jean de.
Contes et nouvelles en vers.
Amsterdam [= Paris], [Joseph-Gérard Barbou], 1762. 2 volumes. 8vo. With engraved portraits of La Fontaine and Eisen and 80 engraved plates after drawings by Eisen and engraved by Aliamet, Baquoy, Choffard, Delafosse, Flipart, Lemire, Leveau, De Longueil and Ouvrier, and 4 vignettes and 53 head- and tailpieces by Pierre-Philip Choffard. An engraving of Le calendrier des vieillards in its découvert state is loosely inserted in volume 1. Contemporary gold-tooled red morocco, gilt edges.
€ 15,000
Beautiful, splendidly illustrated copy of the tales of La Fontaine in the so-called fermiers généraux edition. Originally published in 1665, La Fontaine's "lighthearted and bawdy yet literary and poetic" (Adams) short stories were reprinted numerous times in the following century. The licentious tales were officially frowned upon in France, but publication was tolerated as long as it was suggested that the book was printed outside of the country. France outsourced the collection of customs and taxes to the fermiers généraux, and when the philosophes criticised it sharply in the 1750s and 1760s for the luxurious style of living of its members, they reacted by commissioning an edition of La Fontaine's tales. With this luxurious and decadent publication, gifted to influential people over the next decades, the fermiers hoped to win over powerful patrons to their cause.
Although bearing an "Amsterdam" imprint, the two volumes were in fact printed by the respected Parisian publisher Joseph-Gérard Barbou (1723-1790?). The text, identical to previous editions, was prepared by Jean-Baptiste Séroux d'Agincourt (1730-1814), who was himself a fermier. The superb illustrations were provided by Charles Eisen (1720-1778), who according to the dates on several images had begun working on them in 1759, and were engraved by several prominent engravers. "Of the eighty plates which were initially engraved, twenty or more were rejected, though we do not know by whom. Some were judged to be of inferior quality, in that the characters shown were out of scale with the rest of the drawing. Others, however, were felt to be indecent, in that they displayed too great an abundance of nakedness, or depicted postures which might give offence" (Adams). The offending plates were made less explicit or even completely re-engraved, but prints of the original engravings were made and can be found bound in several copies (the so-called "uncovered" (découvert) states). The current copy has all engravings in the "covered" (couvert) states, slightly titillating images that never cross the line into indecency. Interestingly, Cohen notes that a few engravings are more commonly found in their uncovered state than in their covered state.With the binding very lightly worn at the extremities. A very good and attractive copy with a few spots.
Adams, "The publication of La Fontaine's 'Contes' by the Fermiers generaux", in: Bulletin of the John Rylands Library LXXVI, 1 (1994), pp. 139-152; Cohen-De Ricci, cols. 558-570.
Related Subjects: