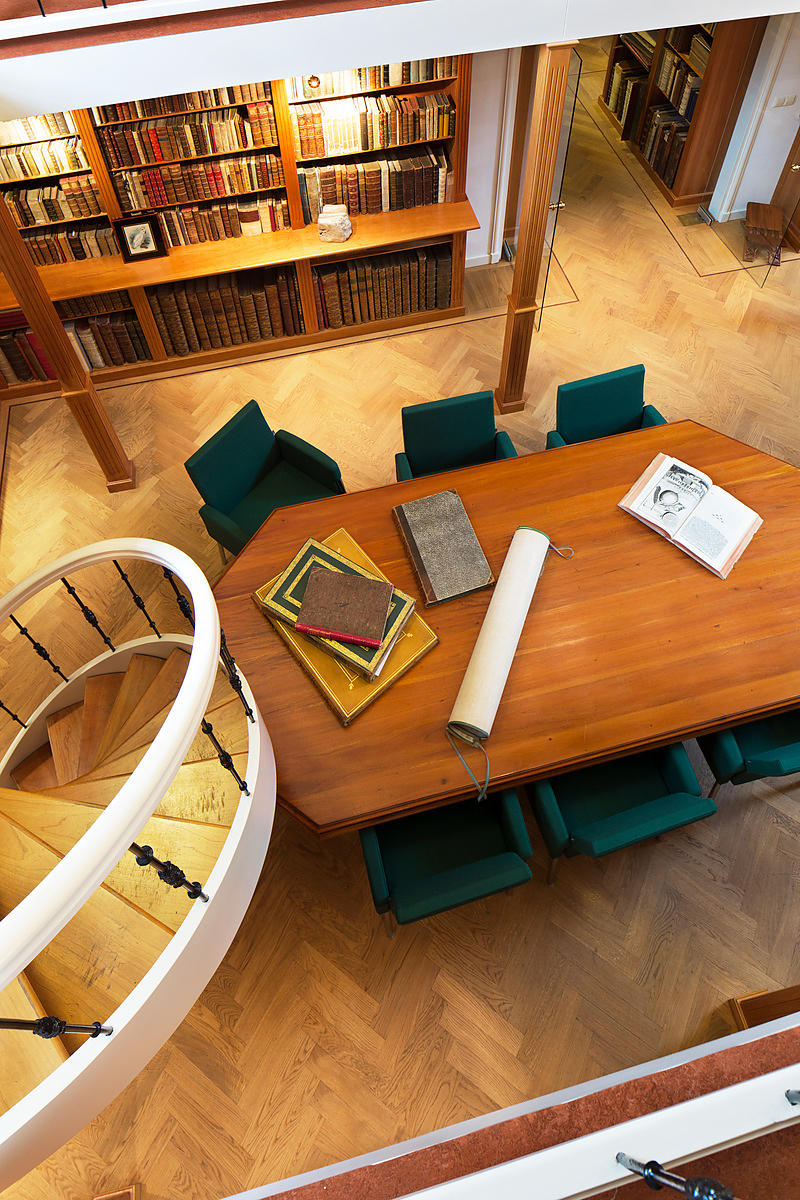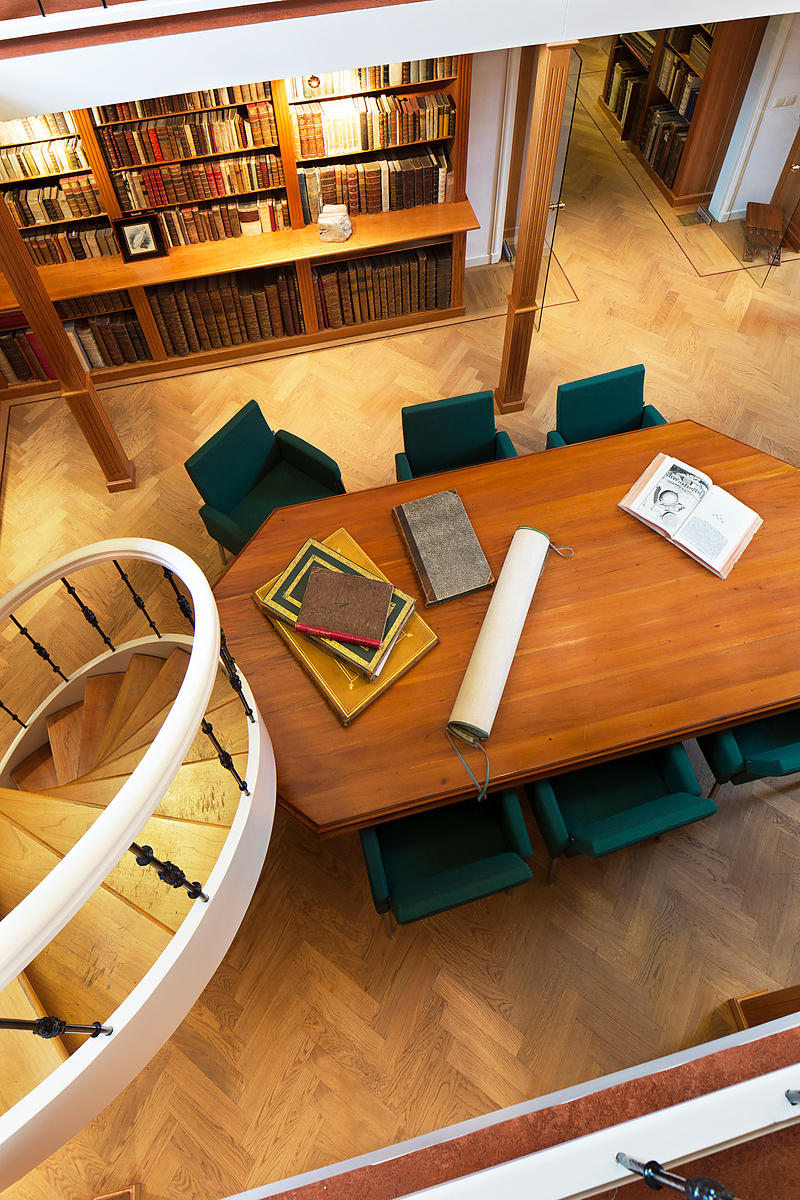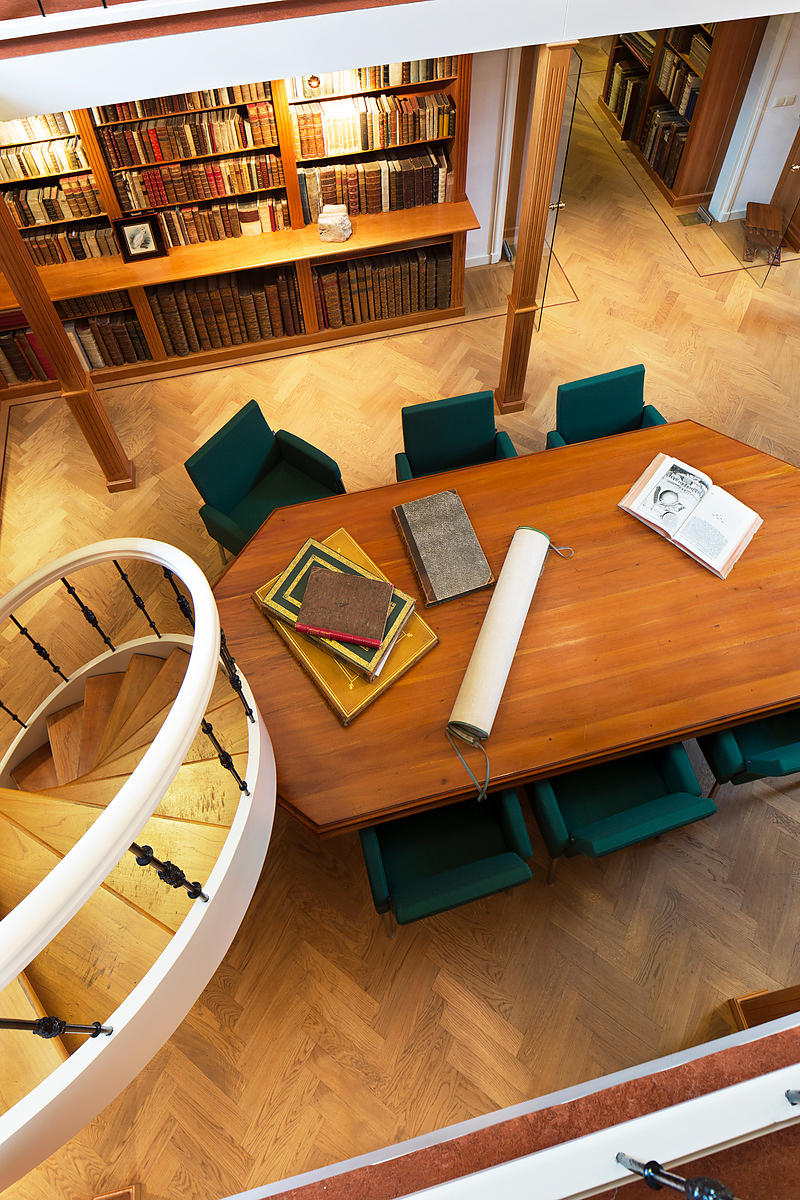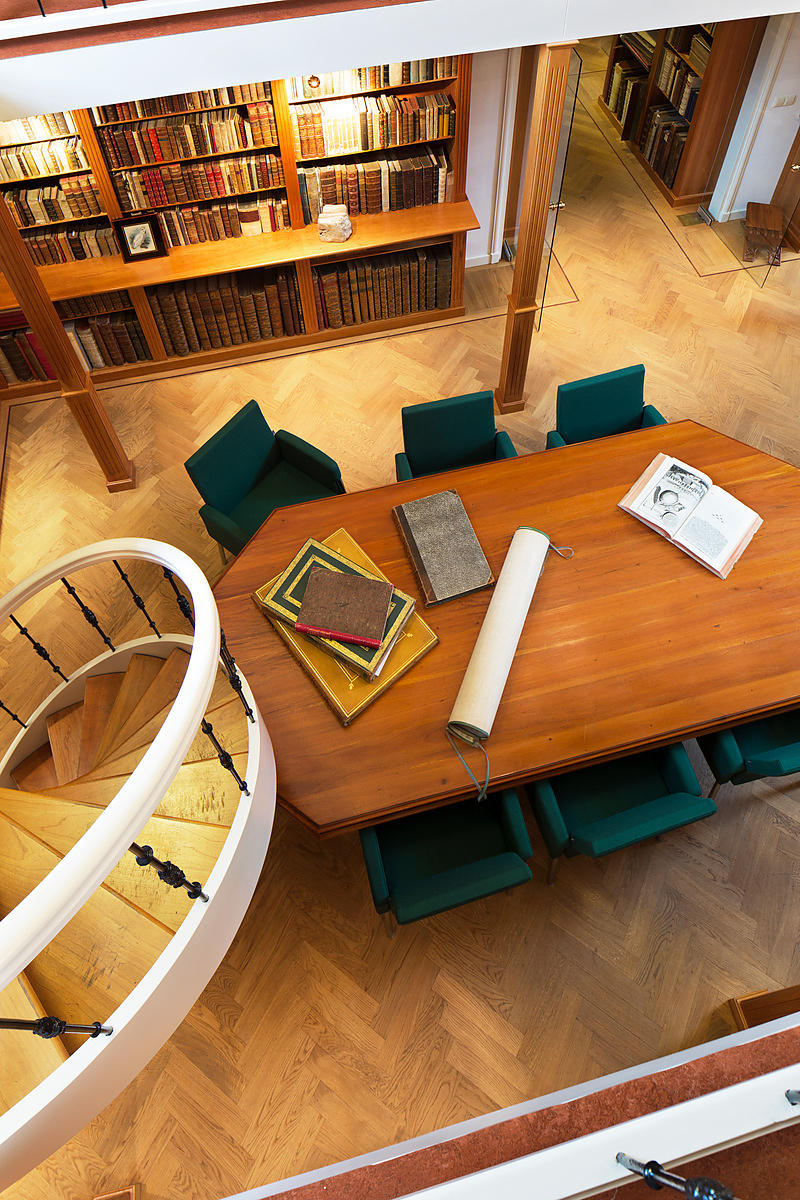 KITCHIN, Thomas and others.
Kitchin's general atlas, describing the whole universe. London, Robert Laurie, James Whittle, 1808. Imperial folio (53 x 39.5 cm). With 28 engraved maps (numbered in 41 parts) assembled from 67 sheets. Most include elaborate cartouches with pictorial decoration. With the maps coloured in outline. Contemporary half calf.
€ 20,000
Rare revised and enlarged edition of an English world atlas. Eleven of the maps are made from 4 sheets each, each numbered and bound in 2 parts, and the map of Asia with the islands of the Indian Ocean, Arabia, the East Indies, Australia and the Southwest Pacific is made from 6 sheets numbered and bound as 3 parts. The 4-sheet maps include the world in 2 hemispheres, Europe, England & Wales, Scotland, Ireland, the Holy Roman Empire, the East Indies, Africa, North America and South America. The extraordinary 4-sheet map of the world by Samuel Dunn, with the routes of various voyages of discovery (the main map after D'Anville), includes an inset map in Mercator projection, celestial hemispheres, the solar system (with orbits of comets) and even a map of the moon, hence the atlas title's reference to "the whole universe". Kitchen was a cartographer, engraver, and hydrographer to King George III.In very good condition. The marbled sides are badly rubbed and the spine cracked, chipped, and restored at the head and foot. A magnificent world atlas with one 6-sheet and eleven 4-sheet maps.
Phillips & Le Gear 6027 (one 4-sheet map lacking & another incomplete); WorldCat (3 copies).
Related Subjects: