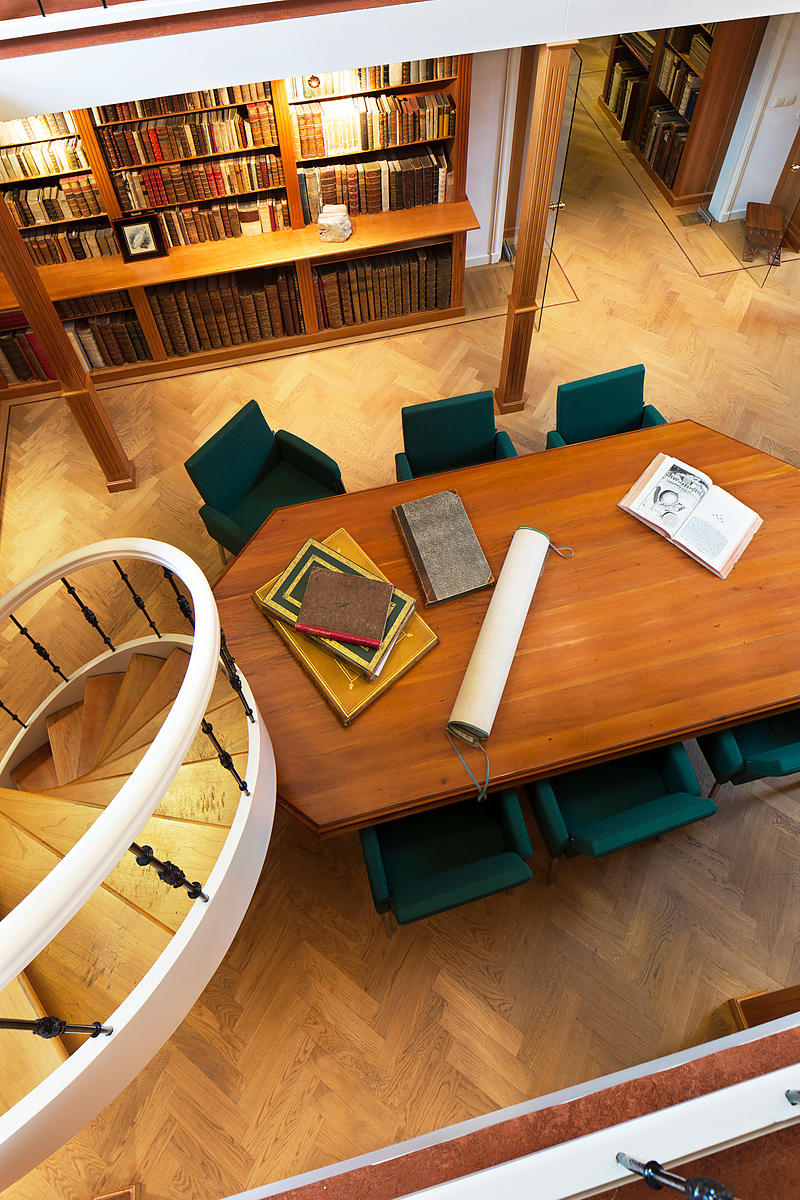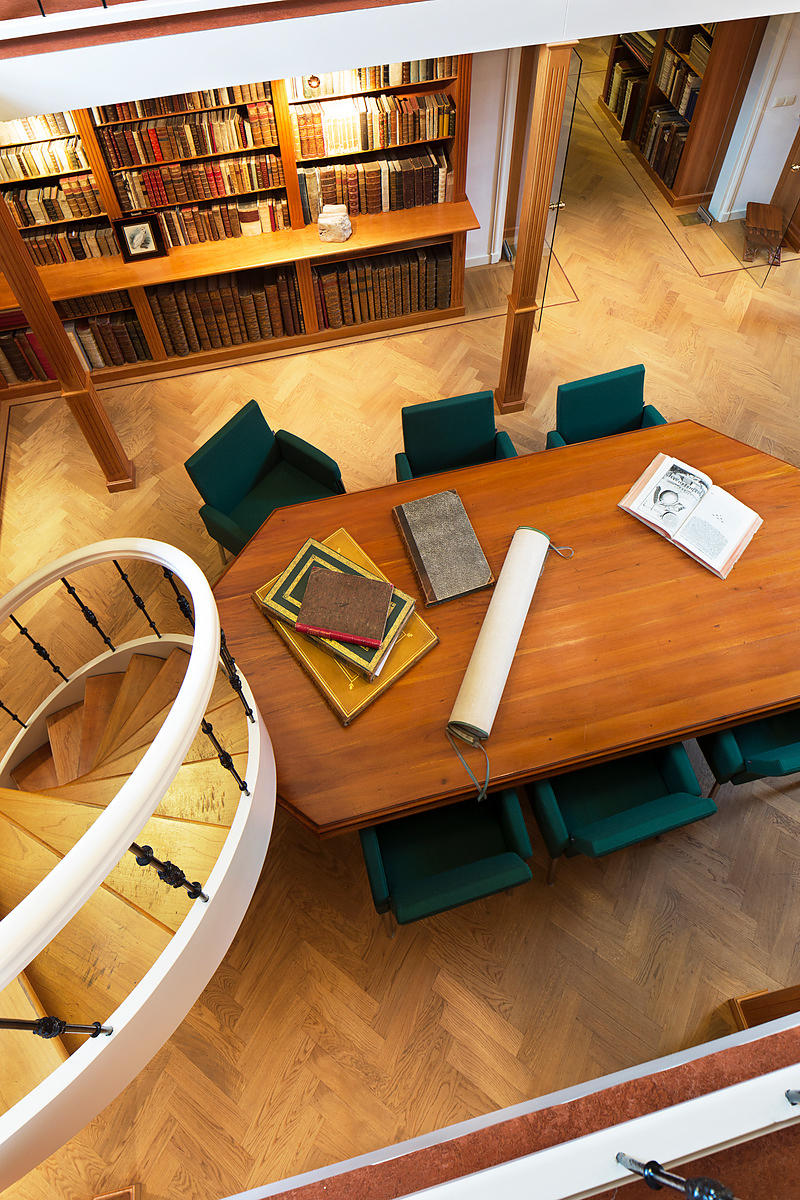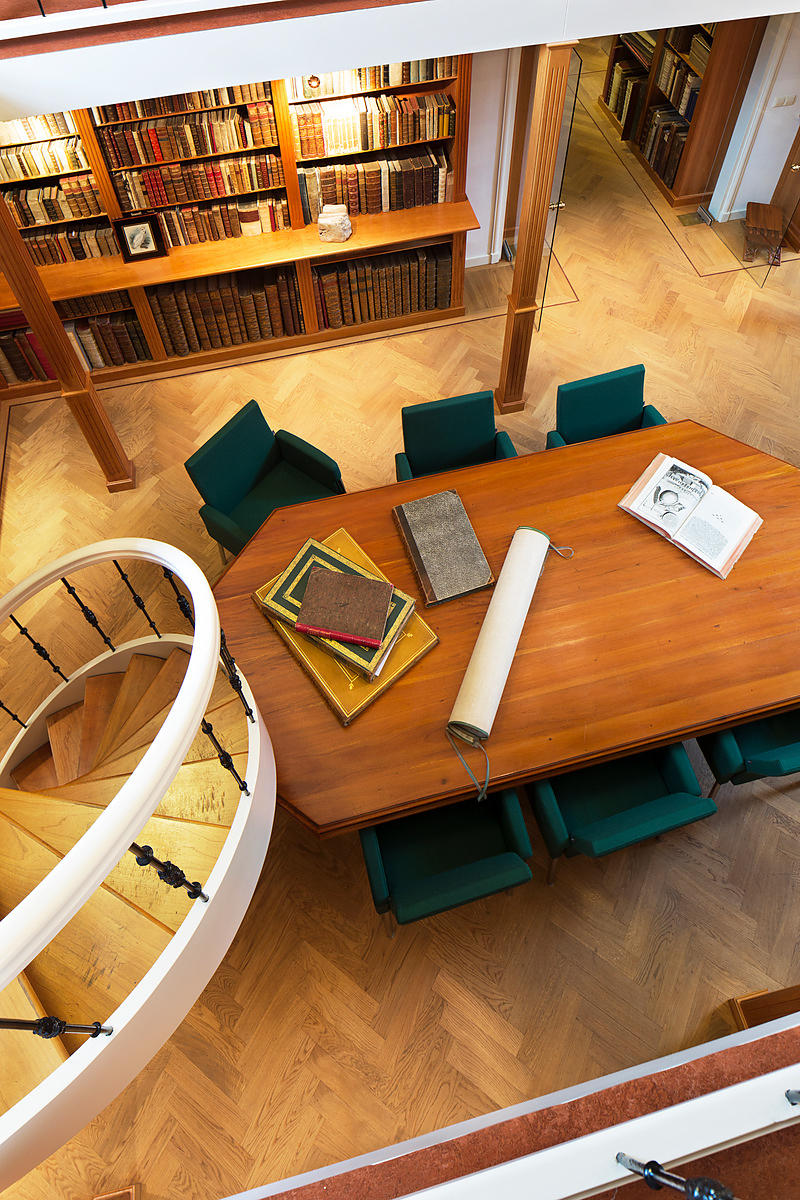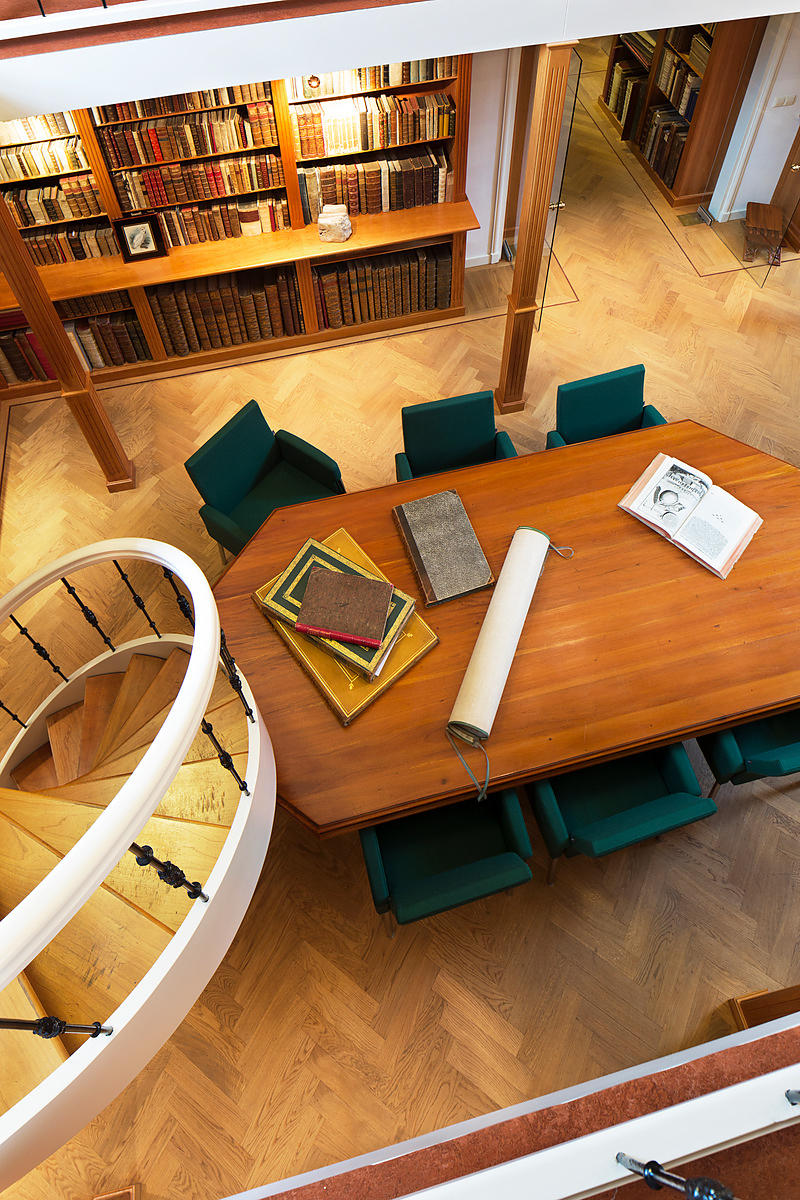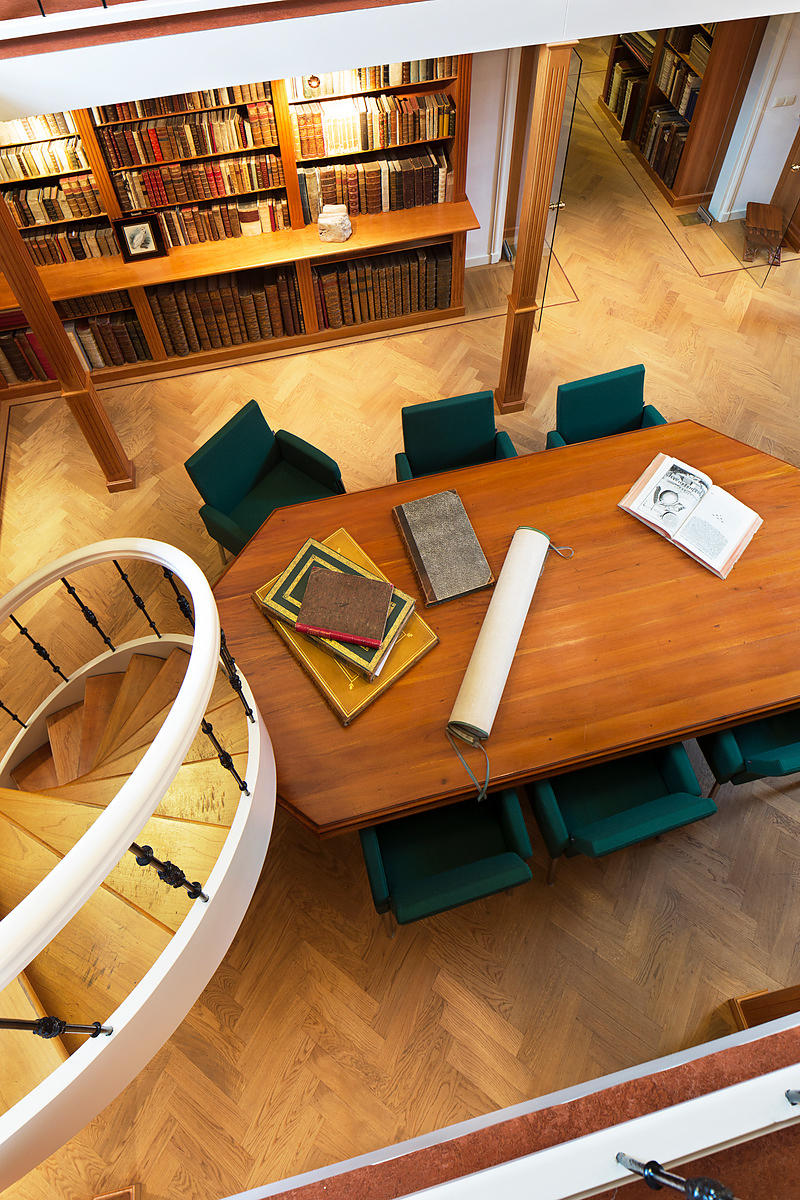 KEMPIS, Thomas à.
De imitatione Christi libri quatuor, de Latino in Arabicum versi a P.F. Coelestino à S. Liduina [= Petrus Golius]. ...
Rome, Propaganda Fide, 1663. 8vo. With the title in Arabic and Latin in a frame built up from cast fleurons, woodcut Propaganda Fide device on the back of the title-page. With the main text set in Arabic type and the preliminaries also in roman and italic. Gold-tooled red morocco (1838?), each board with a large and elaborately decorated cross in the centre, blue watered silk endleaves, gilt edges.
€ 25,000
First Arabic edition of Thomas à Kempis, De imitatione Christi, translated from the Latin by the Dutch Catholic Petrus Golius (Pieter van Gool) (1597-1672), brother of the Protestant orientalist Jacobus Golius at Leiden University. De imitatione Christi, written in Zwolle in the Northern Netherlands ca. 1427, is one of the most important Catholic devotional works of all time, going through thousands of editions and translations into almost every language. Its emphasis on internal spirituality rather than liturgy and ceremony (which it shared with the Islamic Sufism) suited it especially to remote regions but also made it dangerous in some eyes as it was less dependent on central Church authority. It was popular among many splinter groups including some Protestants.
With an Arabic owner's(?) inscription at the foot of the title-page and on the facing endleaf, that on the title-page struck through and an inscription in Syriac written in instead, owner's inscription facing the title-page, and an ink stamp on an endleaf. Slightly browned, and the ink of the arabic inscription has eaten some small holes in the paper of the flyleaf, but otherwise in very good condition. The binding is worn at the hinges but also otherwise very good. Rare first edition of Thomas à Kempis in Arabic.
De Backer, Essai bibl. ... Imitatione Christi 2476 (see also 2701); Loop, Johann Heinrich Hottinger: Arabic and Islamic studies in the seventeenth century, pp. 114, 146-147; Schnurrer 255; WorldCat (3 or 4 copies); cf. Amaduzzi, Cat. lib. Propaganda Fide (1773), pp. 11-12 (1742 ed.).
Related Subjects: