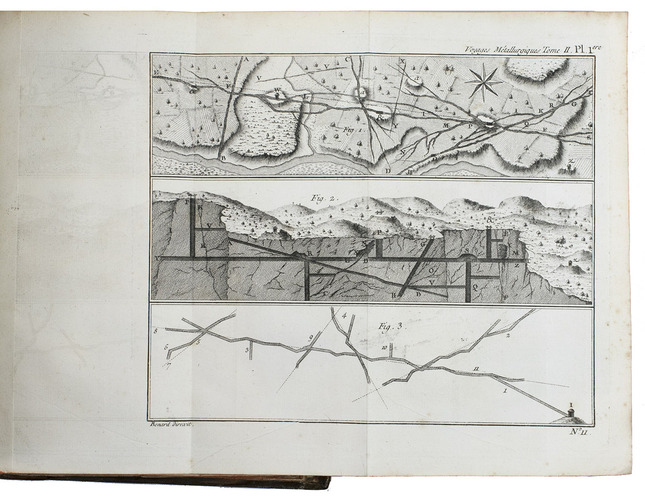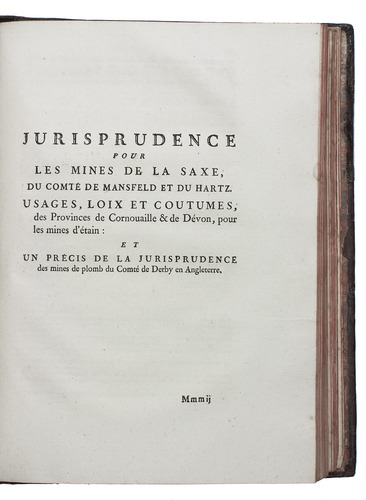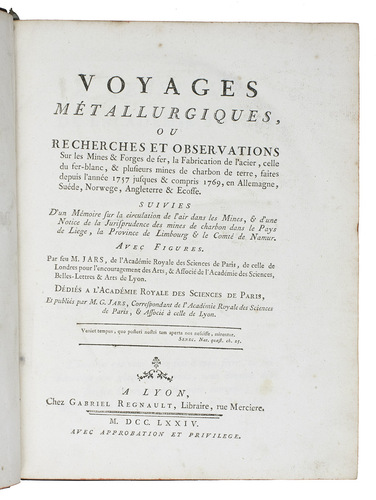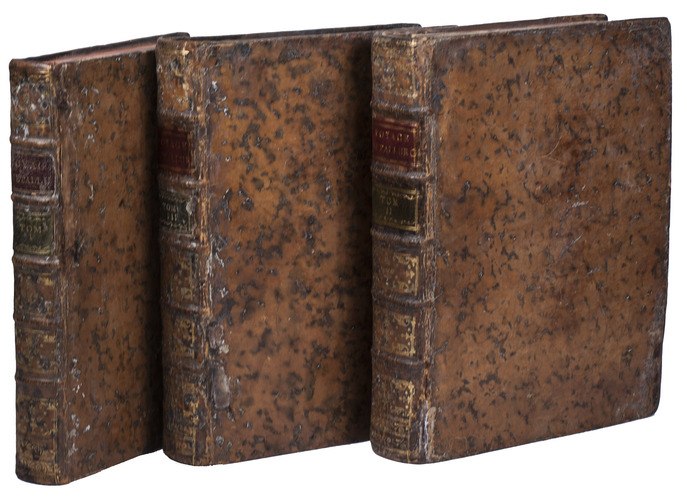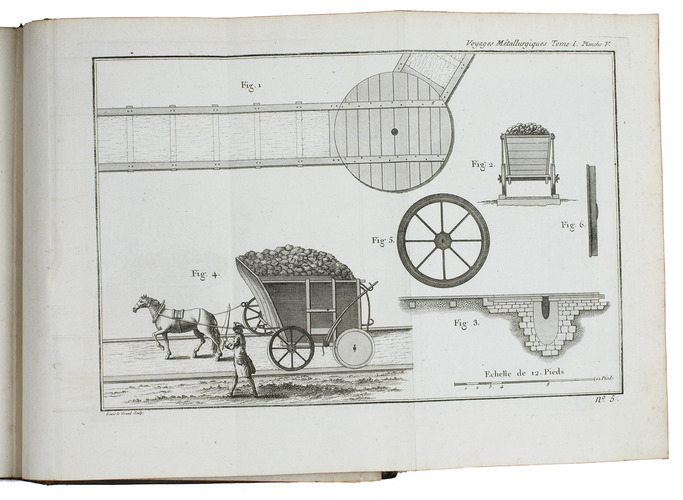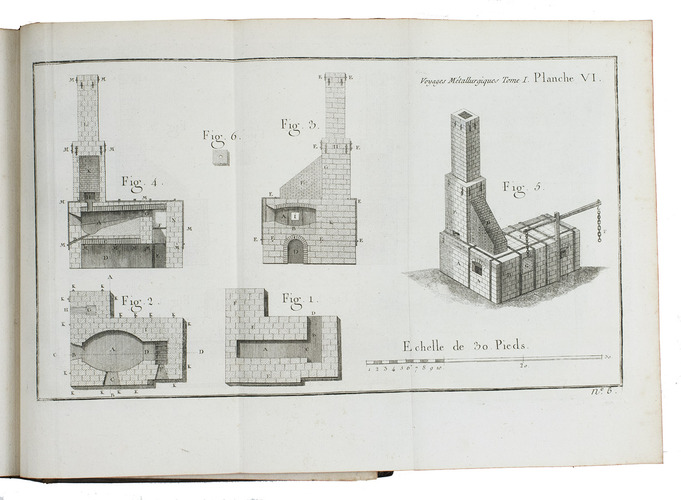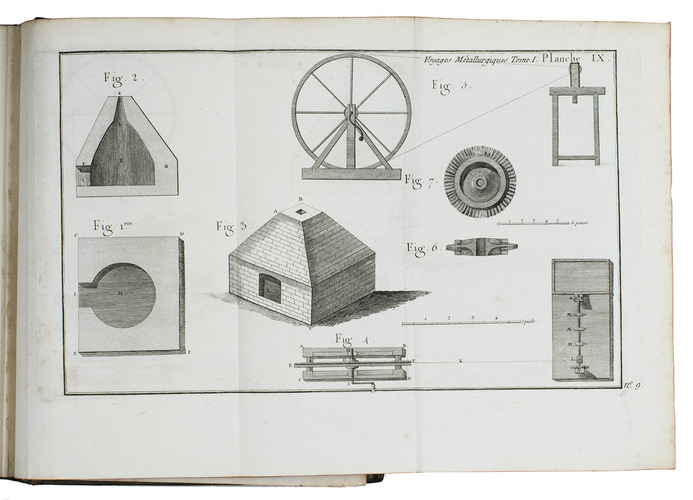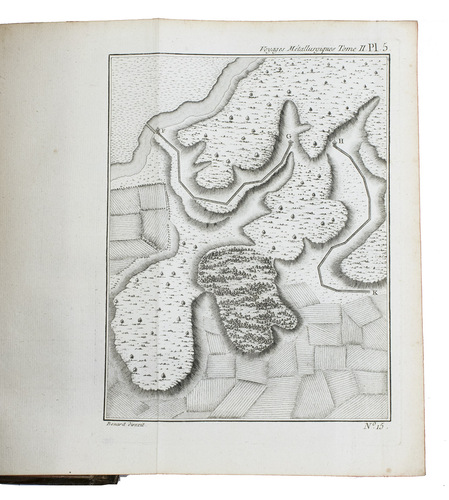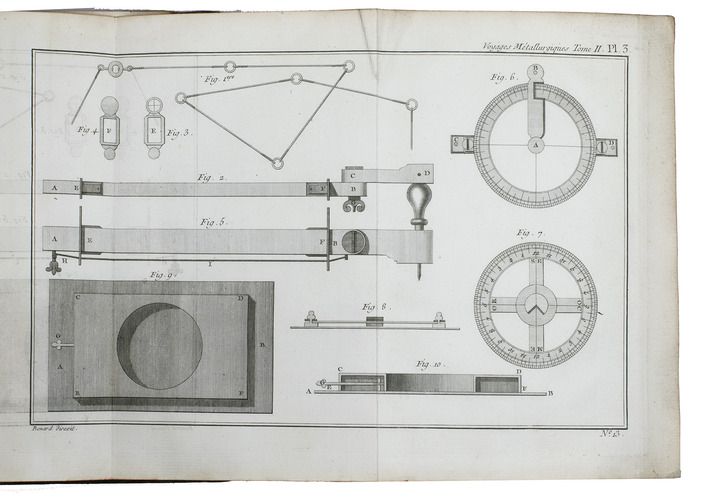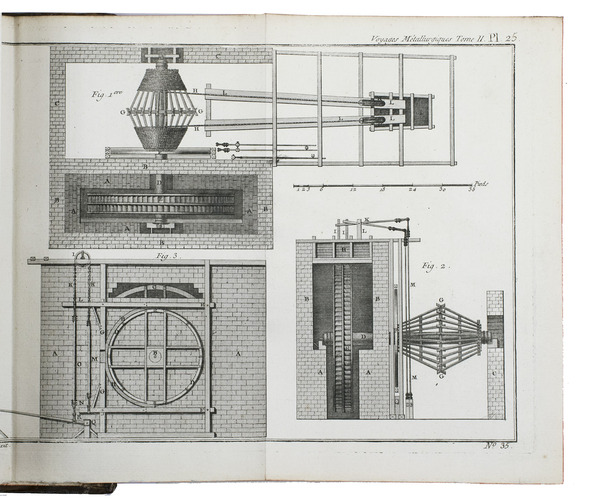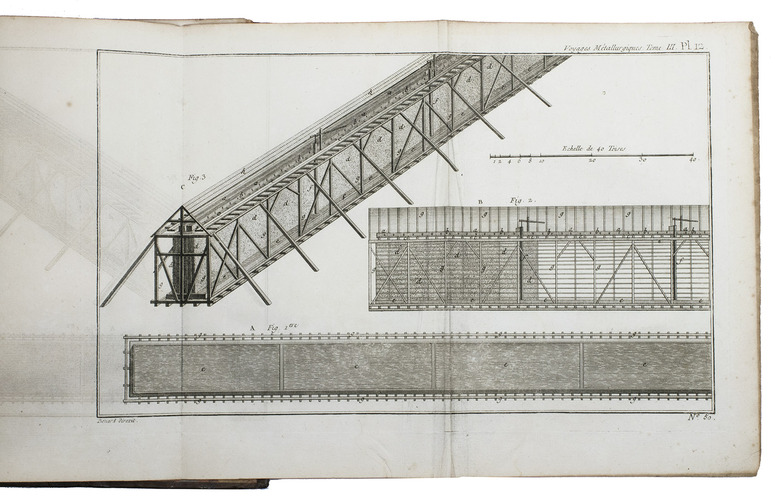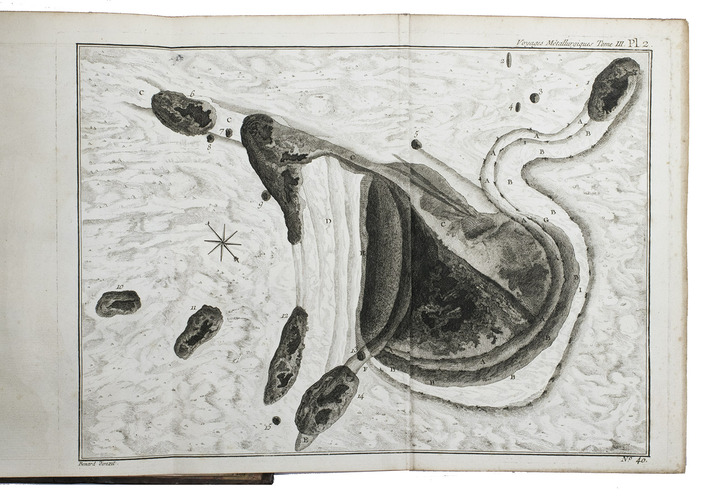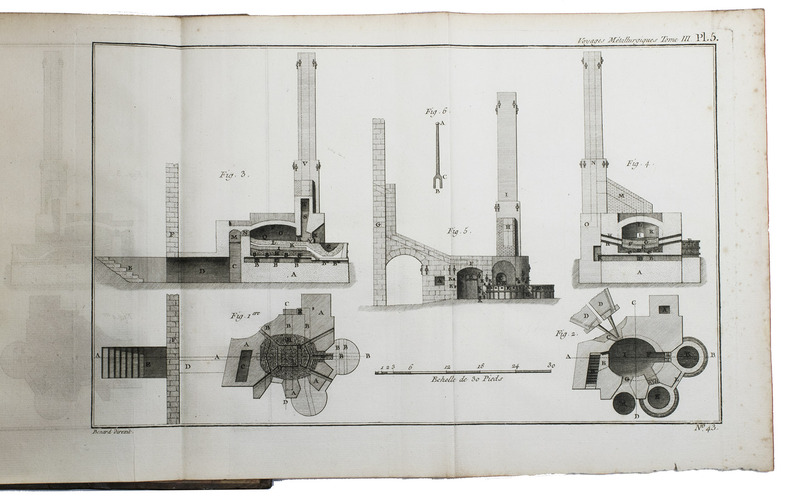 JARS, Gabriel.
Voyages métallurgiques, ou recherches et observations sur les mines & forges de fer, la fabrication de l'acier, celle du fer-blanc, & plusieurs mines de charbon de terre, faites depuis l'année 1757 jusques & compris 1769, en Allemagne, Suéde, Norwege, Angleterre & Ecosse.
Lyon & Paris, Gabriel Regnault, L. Cellot, P. Didot et al., 1774-1781. 3 volumes. 4to. With 52 folding engraved plates. Contemporary French mottled calf, gold-tooled spine. XXXII, 416; XXVIII, 612; VIII, 568 pp.
€ 3,750
First edition of a comprehensive and well-illustrated treatise on theoretical and practical metallurgy, published by Gabriel's brother, M.G. Jars, who had accompanied him on his journey through Belgium, Holland, Norway, Sweden, Germany, England and Scotland. "Ce livre très estimé, offre, non un itinéraire, mais divers mémoires sur les mines des pays visités par l'auteur: elles sont décrites avec beaucoup d'exactitude; Jars donne leur histoire, les réglements et la forme de leur administration, le mode de leur exploitation ..." (Quérard). The plates show accurate layouts and cross-sections of mines, shafts, mining equipment, and some are maps with mining veins indicated.
Some slight foxing, slight waterstain outer margin in volumes 2,3; vol. 3, p. 87 lower corner torn off; some damage to binding. Well-preserved copies on wide-margined paper with attractive plates of this classic work on mining. Brunet III, col. 516 ("ouvrage très estimé"); Honeyman 1755; Hoover 452; Quérard IV, p. 210; for Jars: DSB VIII, p. 78.
Related Subjects: