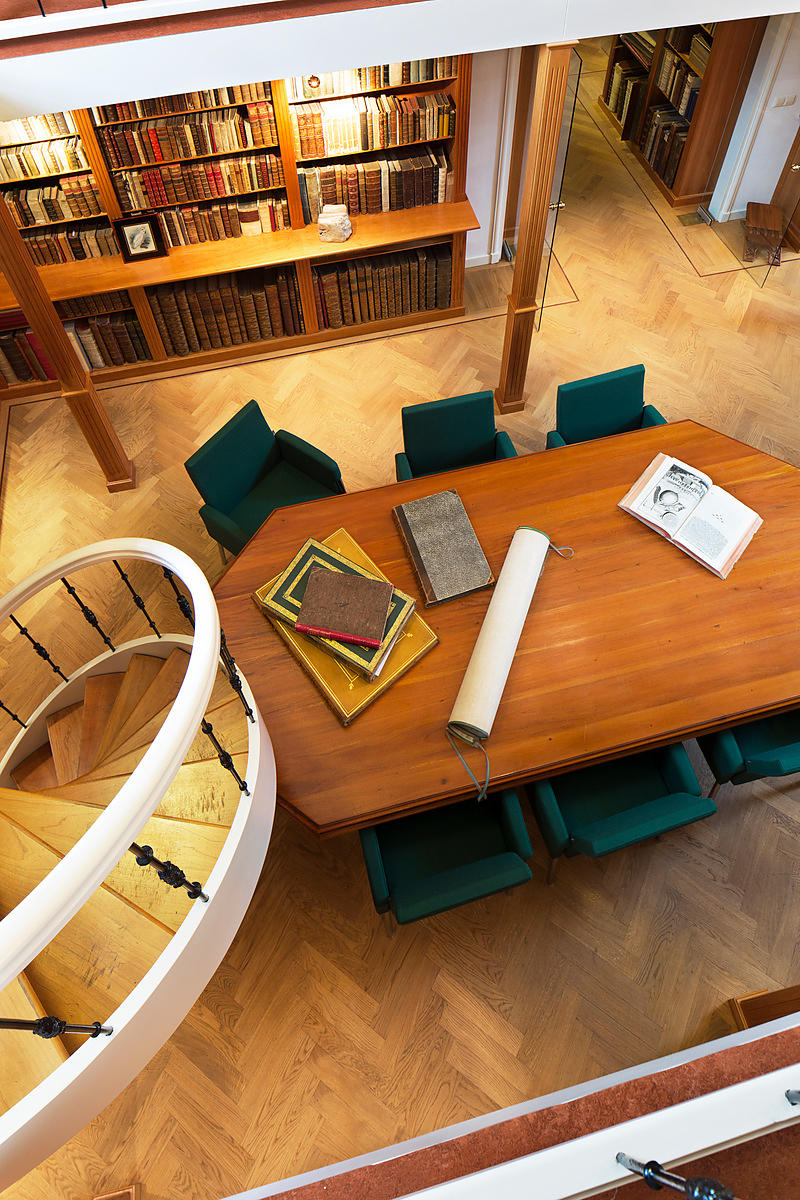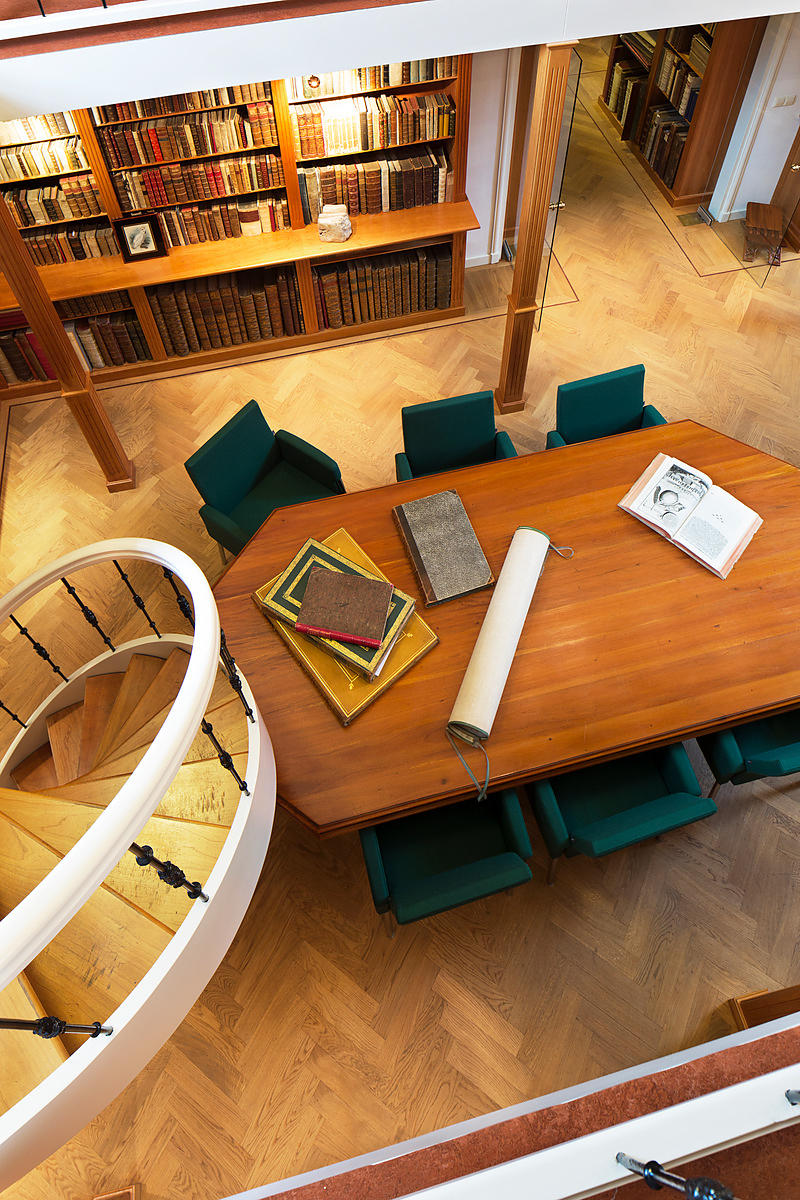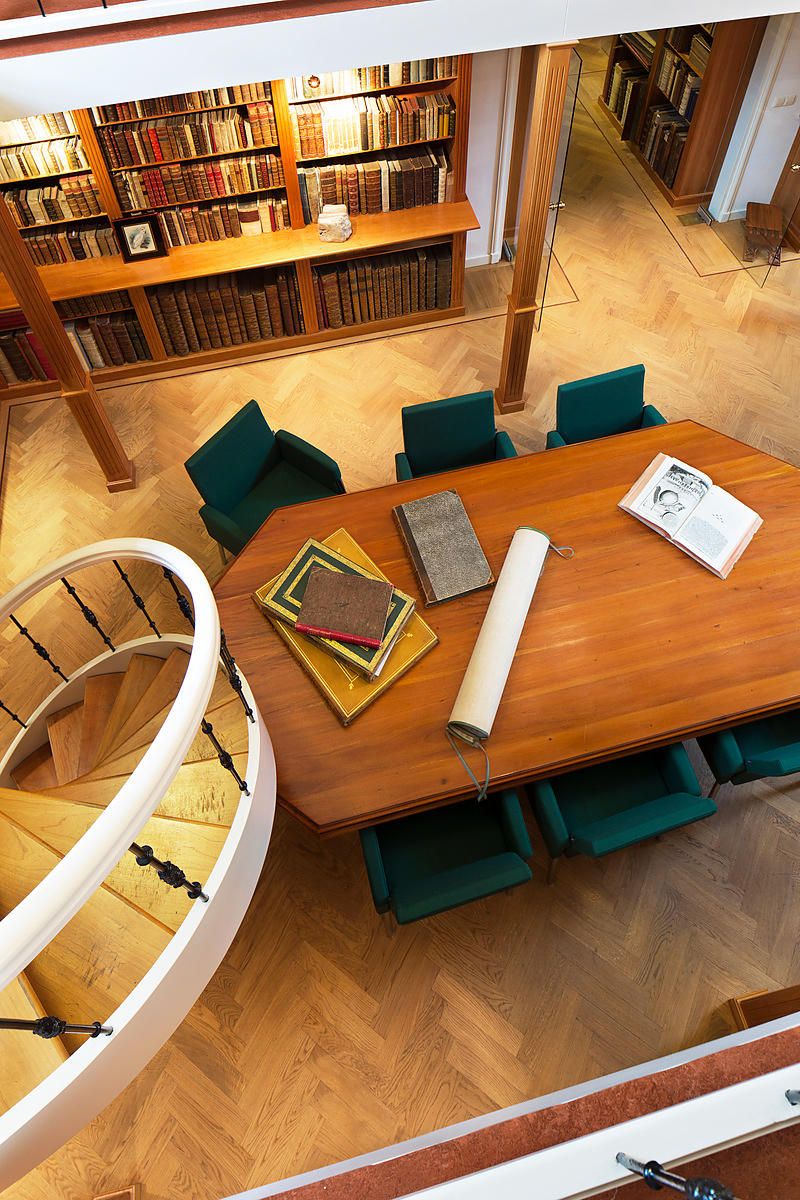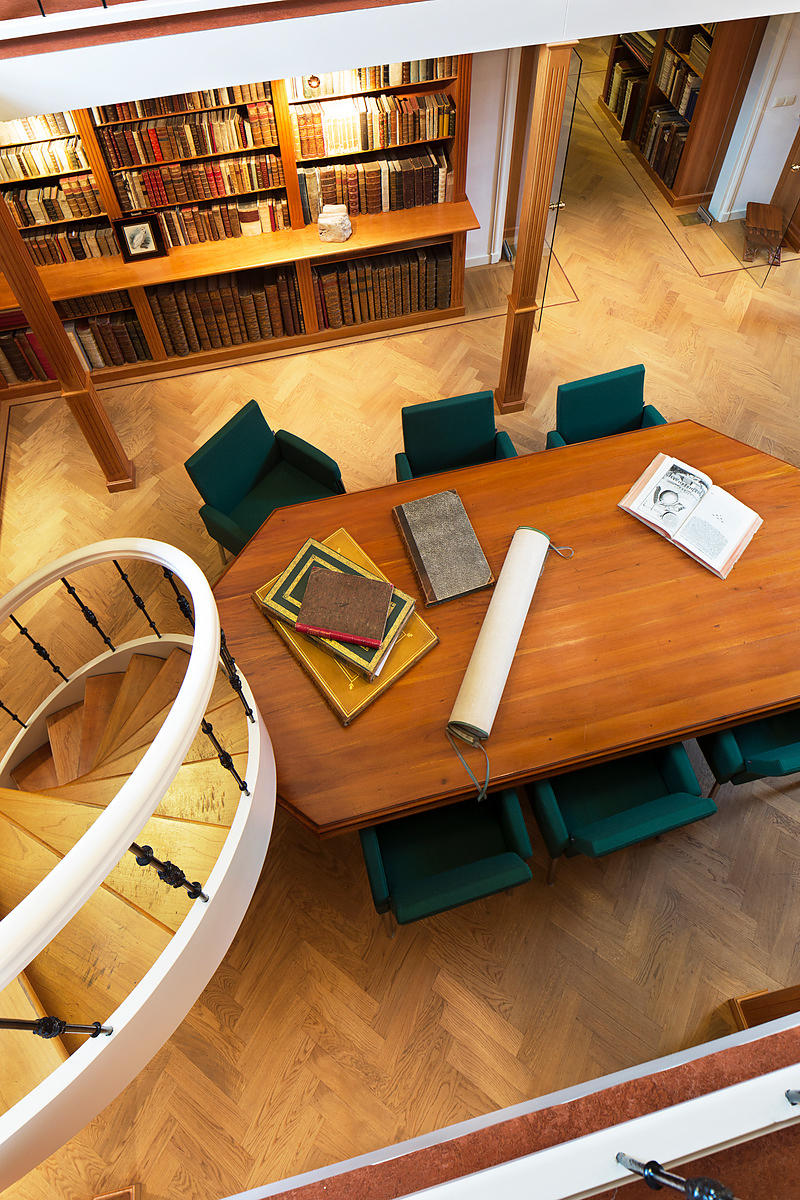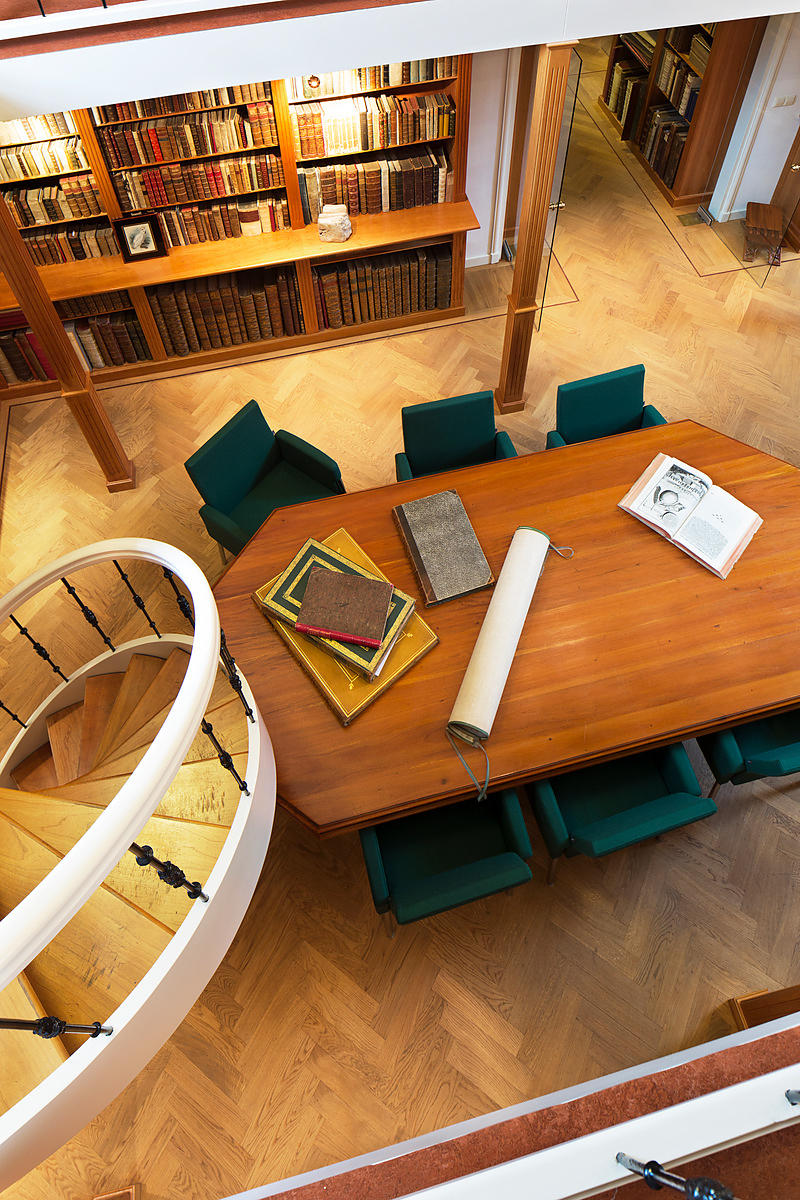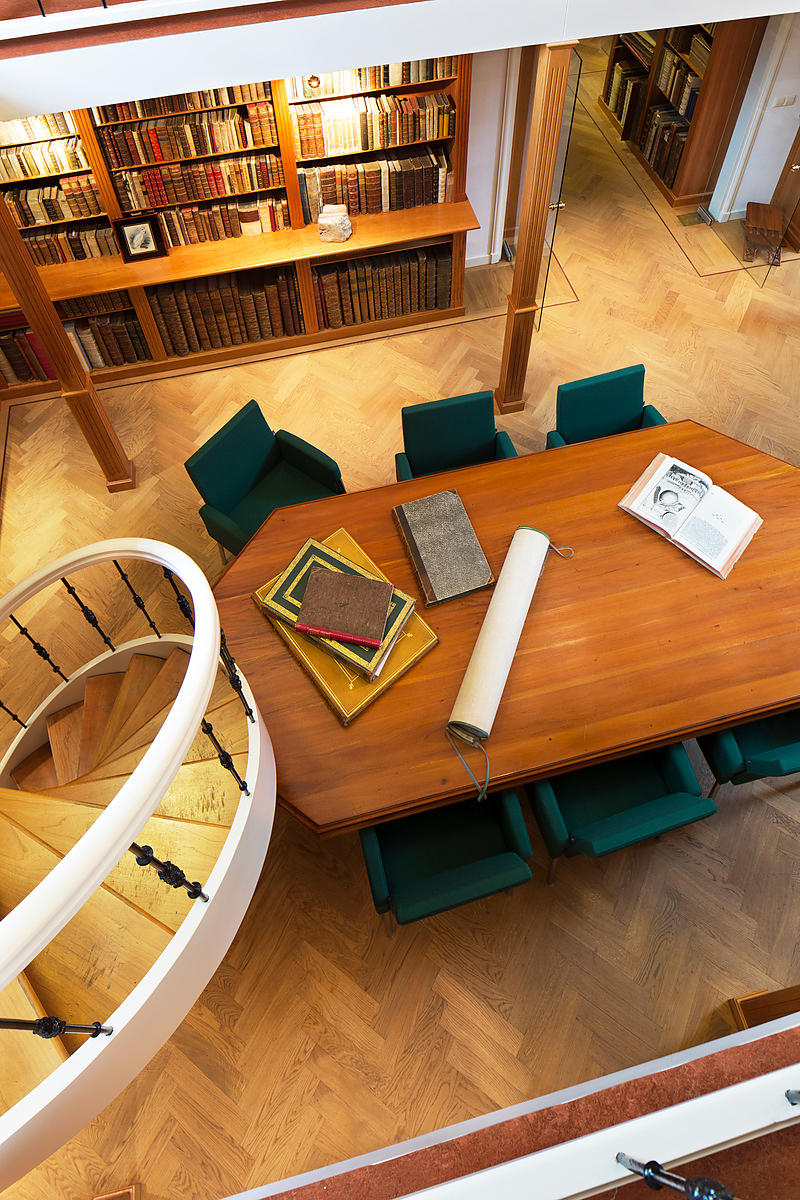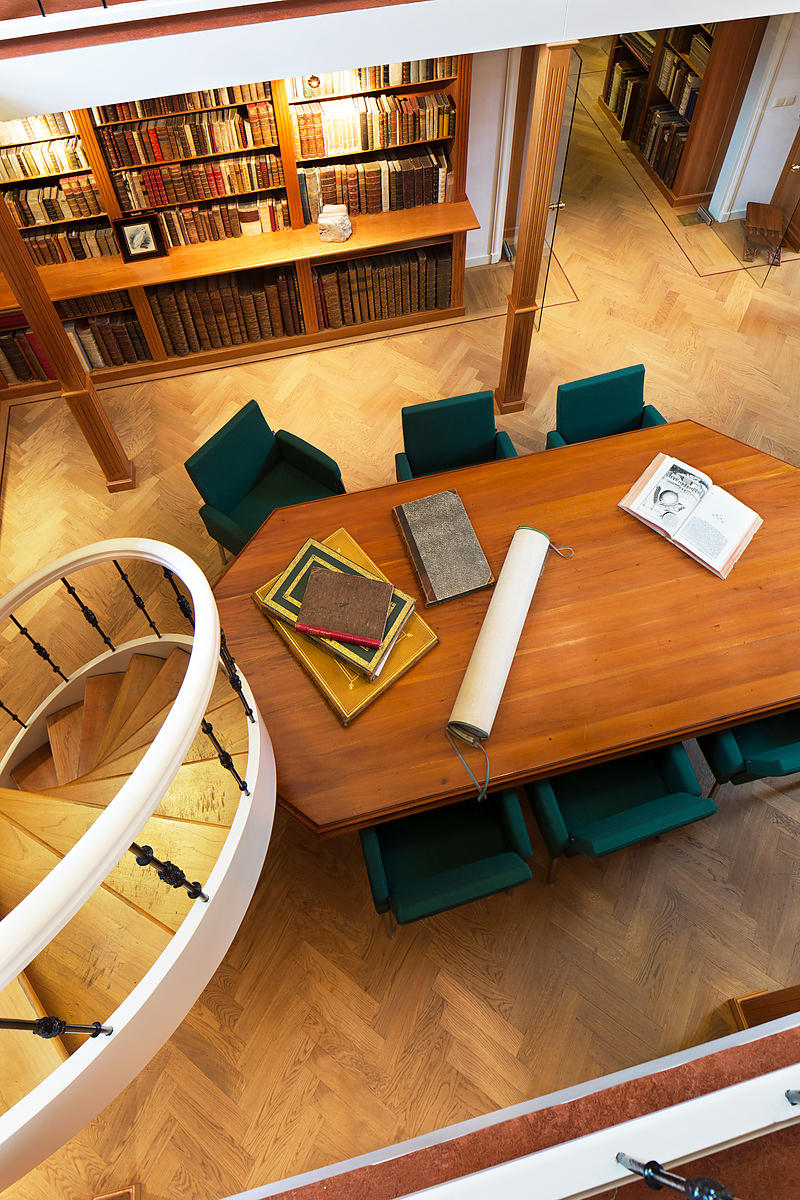 HENNEPIN, Louis.
Nouvelle decouverte d'un tres grand pays situé dans l'Amerique, entre le Nouveau Mexique, et la mer glaciale.Amsterdam, Abraham van Someren, 1698. 12mo. With engraved frontispiece by Caspar Luyken, 2 folding engraved maps and 2 folding engraved plates. Contemporary mottled calf, gold-tooled spine.
€ 8,000
Second edition of an important account relating of voyages through the largely unexplored interior of northern America, around what is now the U.S.-Canadian border, published one year after the first edition (Utrecht 1697) and with the same engravings. Louis Hennepin, a Franciscan monk from Ath, served as chaplain on an expedition led by René-Robert de La Salle (1643-1687) to the Great Lakes region "and became the first to describe the Niagara Falls" (Howgego), seen and drawn in 1678. With La Salle he travelled to the Illinois River by way of Lake Huron, Green Bay, Lake Michigan and the St Joseph River. La Salle returned to Montreal for supplies, but Hennepin, together with two companions, continued travelling, ascending the Mississippi as far as present day Minneapolis (in what is now called Hennepin County), where he was captured by the Sioux in April 1680. During a hunting expedition with the Sioux, Hennepin sighted St Anthony Falls. In September 1680 they released him and his companions, who returned to Quebec and from there to France in 1682. The two folding views, first published in the 1697 edition and here printed from the same plates, are the first published image of Niagara Falls and the first engraving of an American bison (American buffalo). Nearly all earlier images of the bison derived directly or indirectly from the woodcuts published by Gesner in 1551 and Gómara in 1553.With a bookplate on paste-down and another on the back of the title-page. A small tear in each map. Binding worn along the extremities, title-label partly torn off and head and foot of spine slightly damaged. Otherwise in good condition.
JCB IV, pp. 367-368 (lacking the maps); Sabin 31350; STCN 840820275 (5 copies); Trömel 422; cf. Howgego, to 1800, H62; for the views & maps: cf. Brown, Archive of early American images 05863-2 & 01933-1 and Maps 01935-1 & 0891-1 (from the Utrecht, London and Brussels eds.).
Related Subjects: