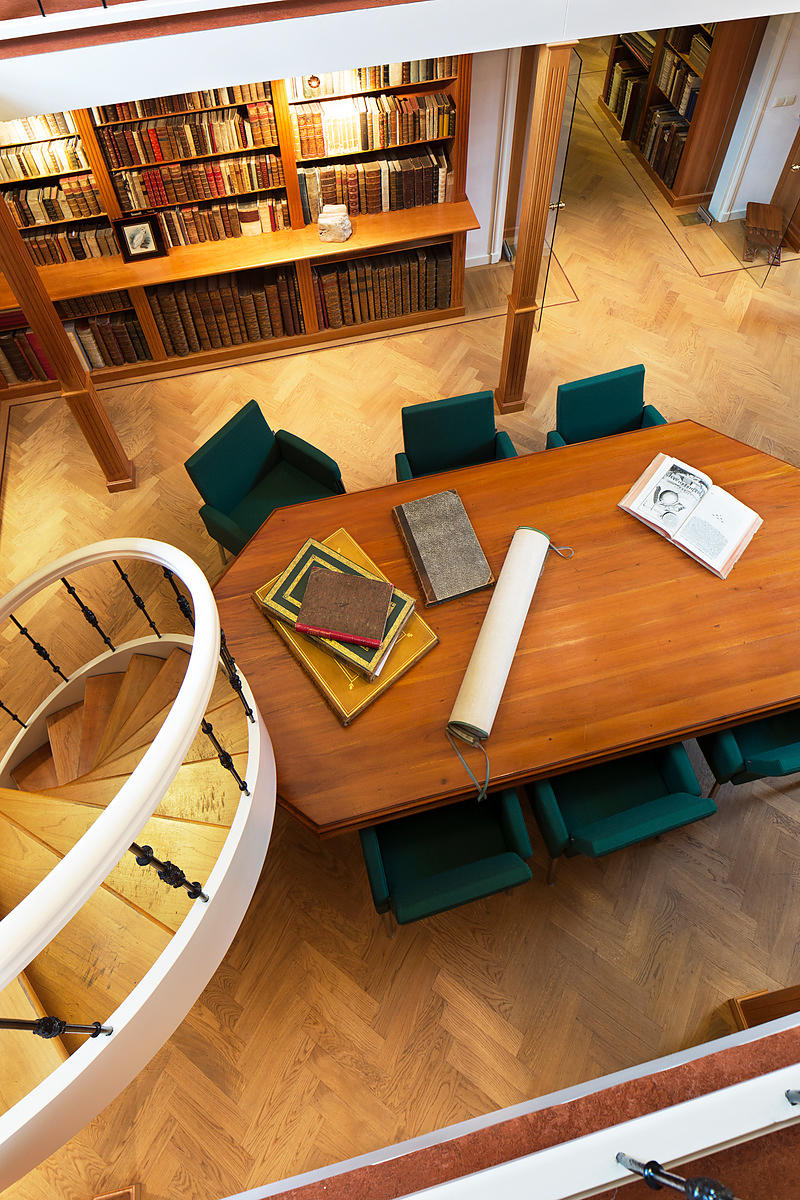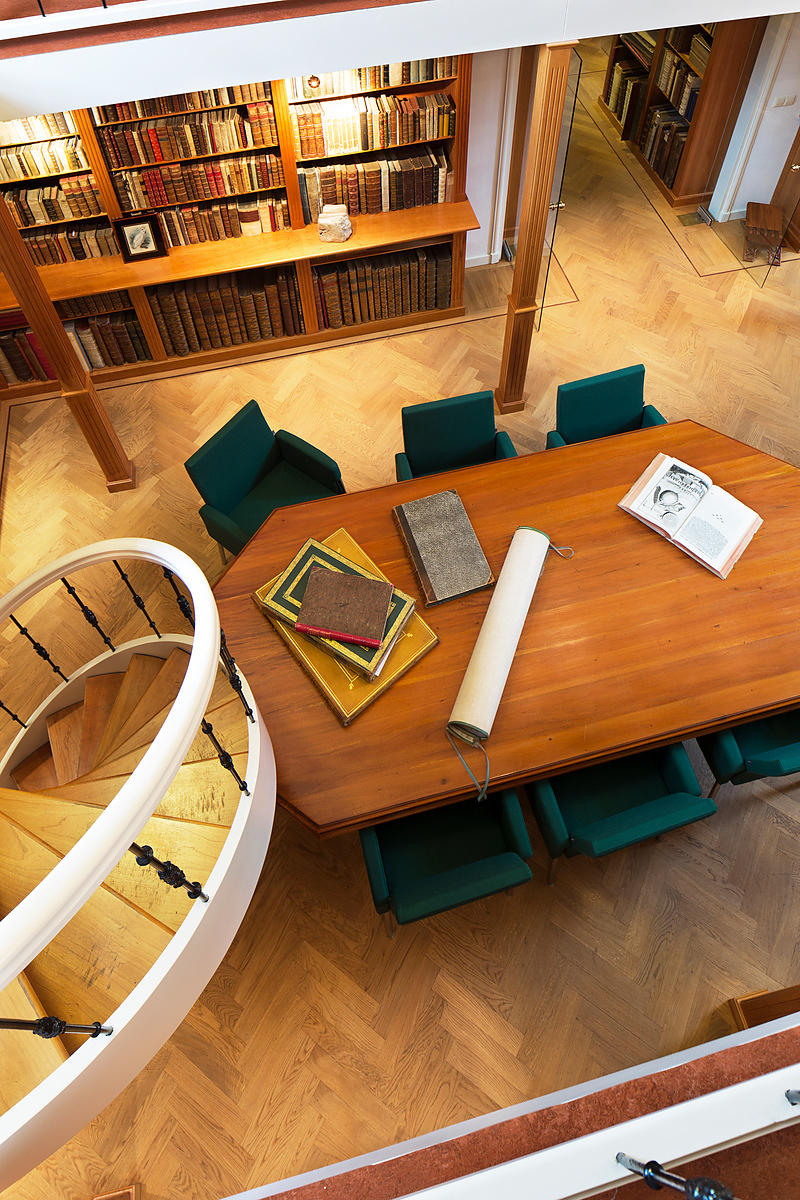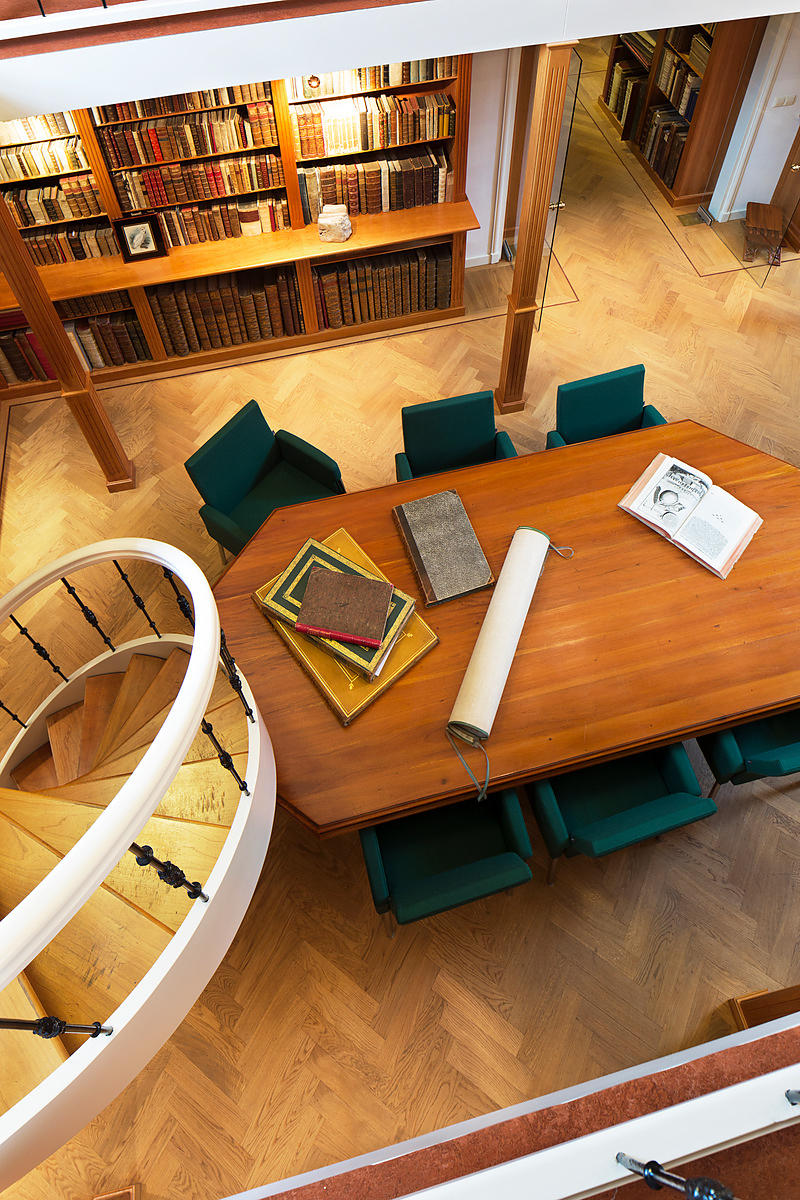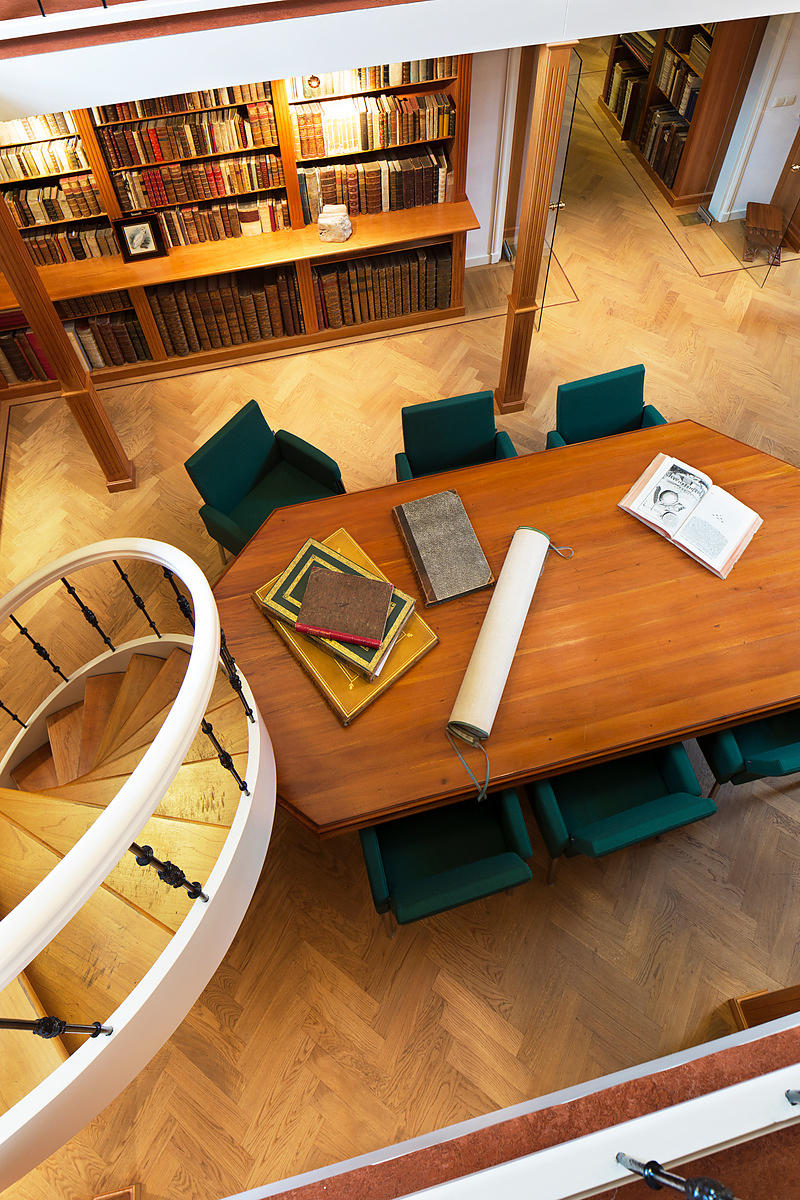 GRIM, Hermann Niklas.
Compendium medico-chymicum, seu accurata medendi methodus, quae excellentissimis medicamentis, tam Europae, quam Indiae Orientali proficuis, repleta, ratiores[!] observationes, & curiosam optimorum medicamentorum, in libelli hujus formulis contentorum, praeparationem exhibit, ....
Including: - Pharmacopeia Indica, in qua continentur medicamenta, in compendio medico allegata, quae ex simplicibus in India crescentibus composita, & ad Indorum morbos directa sunt.
Augsburg, Theophil Göbel (printed by Johan Jacob Schönig), 1684. 8vo. With engraved frontispiece by Melchior Haffner.
Contemporary gold-tooled vellum, each board with a frame spine, decorations and title on spine, red edges. Frontispiece plus [12], [2 blank], 386; [1], [1 blank], 389-475; [11] pp.
€ 8,000
Rare enlarged second edition of a pharmacological compendium for the Dutch East Indies (this edition adding a pharmacopoeia) by the Swedish traveller, naturalist and physician Herman Niklas Grim (1641-1711), first published at Batavia in the Dutch East Indies in 1679. Grim was appointed physician of the Dutch East India Company (VOC) in 1671 and set sail to Ceylon, where he wrote his first pharmacological work, in Dutch, Laboratorium chymicum, gehouden op het voortreffelyke eylandt Ceylon, published at Batavia in the in 1677. In it, he describes the medical practices of Ceylon: which animal products, vegetables and minerals they use for medicines, how the native doctors prepare these medicines and which diseases they cure. A Latin pirated edition appeared in Amsterdam in 1679.
In that year Grim also published the first edition of the present work under the title Chirurgiae & medicinae practici compendium medico-chimicum. In 1678 he had become chief surgeon at Batavia, so the present work concerns the medicinal plants of the Dutch East Indies and their medicinal preparation for various diseases. The recipes are extensively described. The present copy is the second, enlarged edition, printed in 1684 in Augsburg. At the end of this enlarged edition is the rare Pharmacopeia Indica, apparently the first pharmacopoeia for the East Indies. It discusses several plants, herbs and animal products that could be used in the Dutch East Indies, and in Europe, for medical purposes.
Both works are pioneering efforts: among the earliest pharmacological works devoted to the Dutch East Indies, describing the valuable effect of their medicinal plants for themselves and for others. Although the Pharmacopoeia has its own title-page, it falls in the middle of a quire (on 2B2r), so it could not have been published separately and the two works share a single series of page numbers and quire signatures.
Frontispiece bound after the preface. Binding slightly rubbed. One leaf in preface damaged, affecting part of the text, and some minor foxing. Otherwise in good condition. Hagelin, pp. 152-153; Krivatsy 5005; VD17, 23:644469E (3 copies); Wellcome III, p. 167; cf. Ferguson I, 347; Krivatsy 5004 (1679 Batavia edition).
Related Subjects: