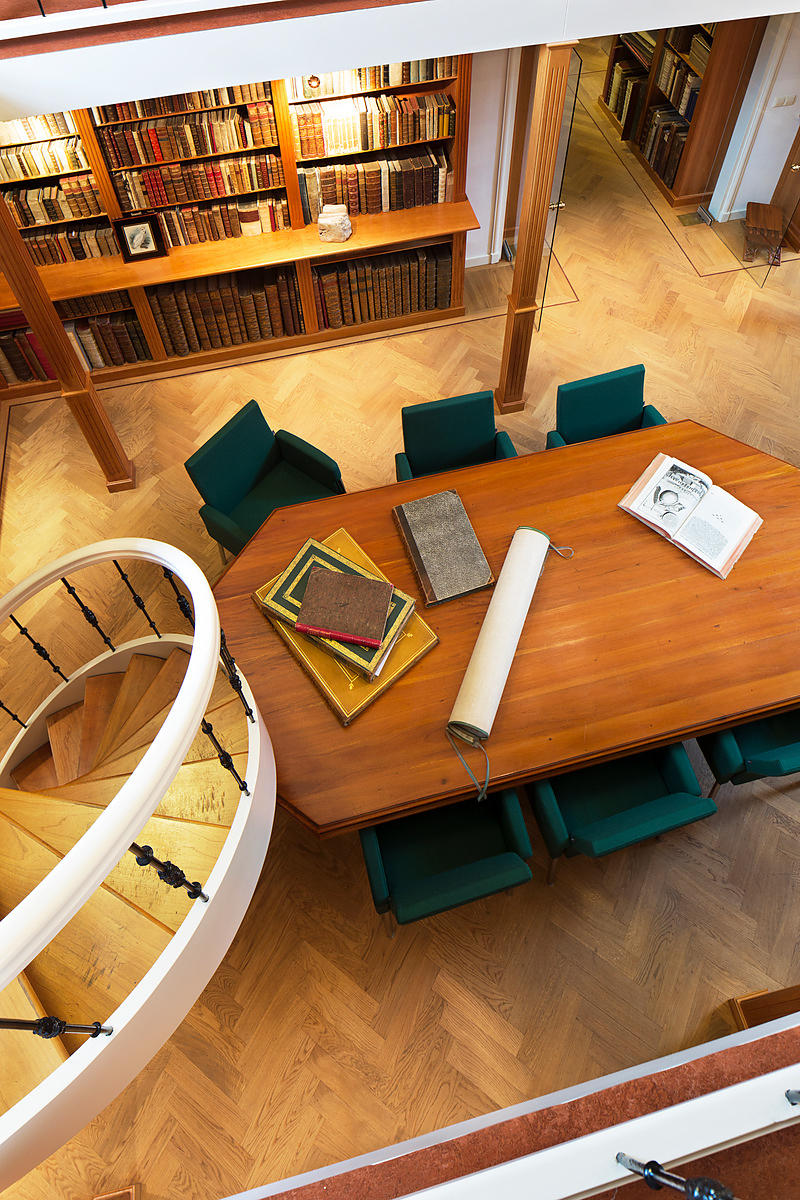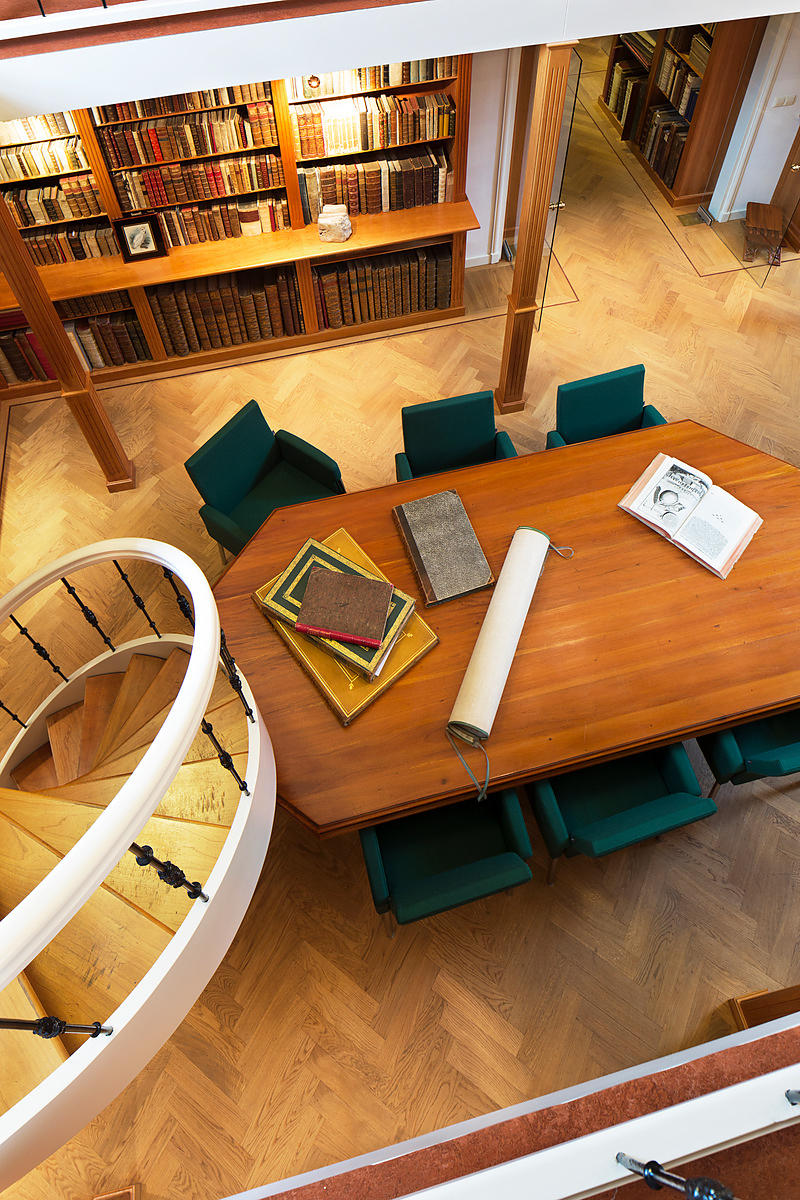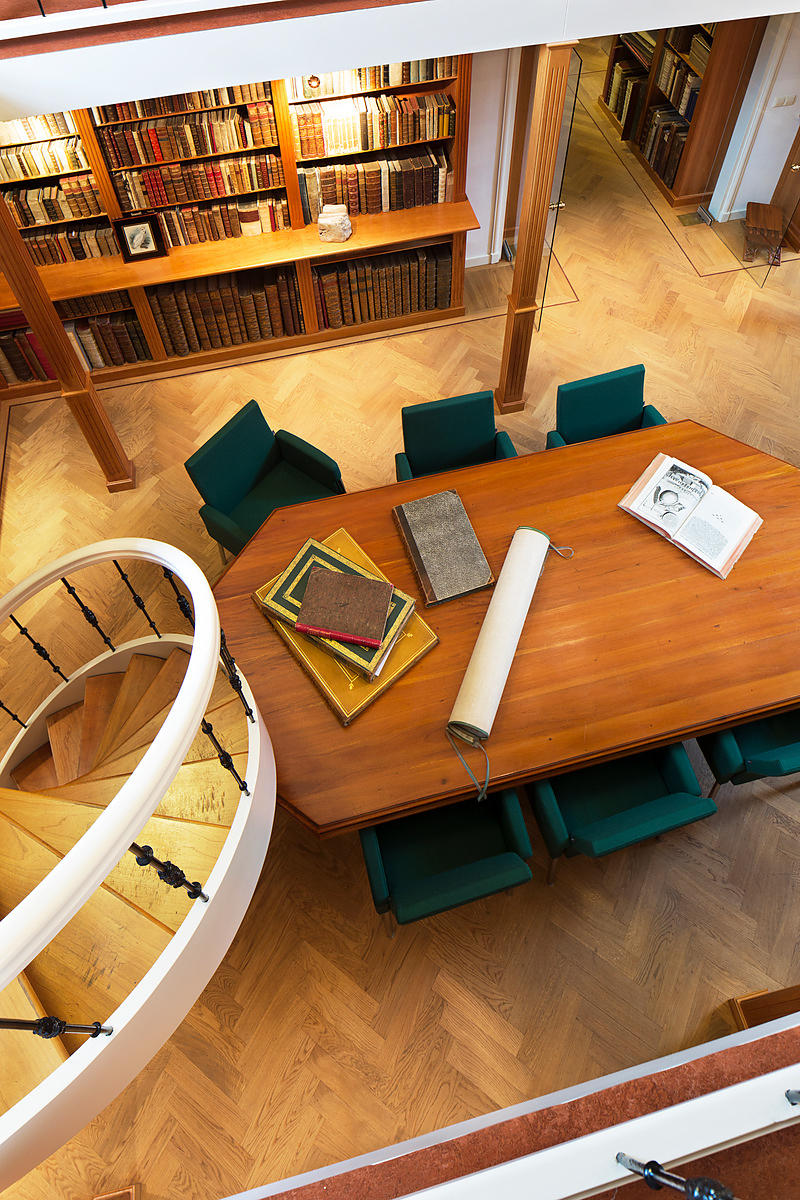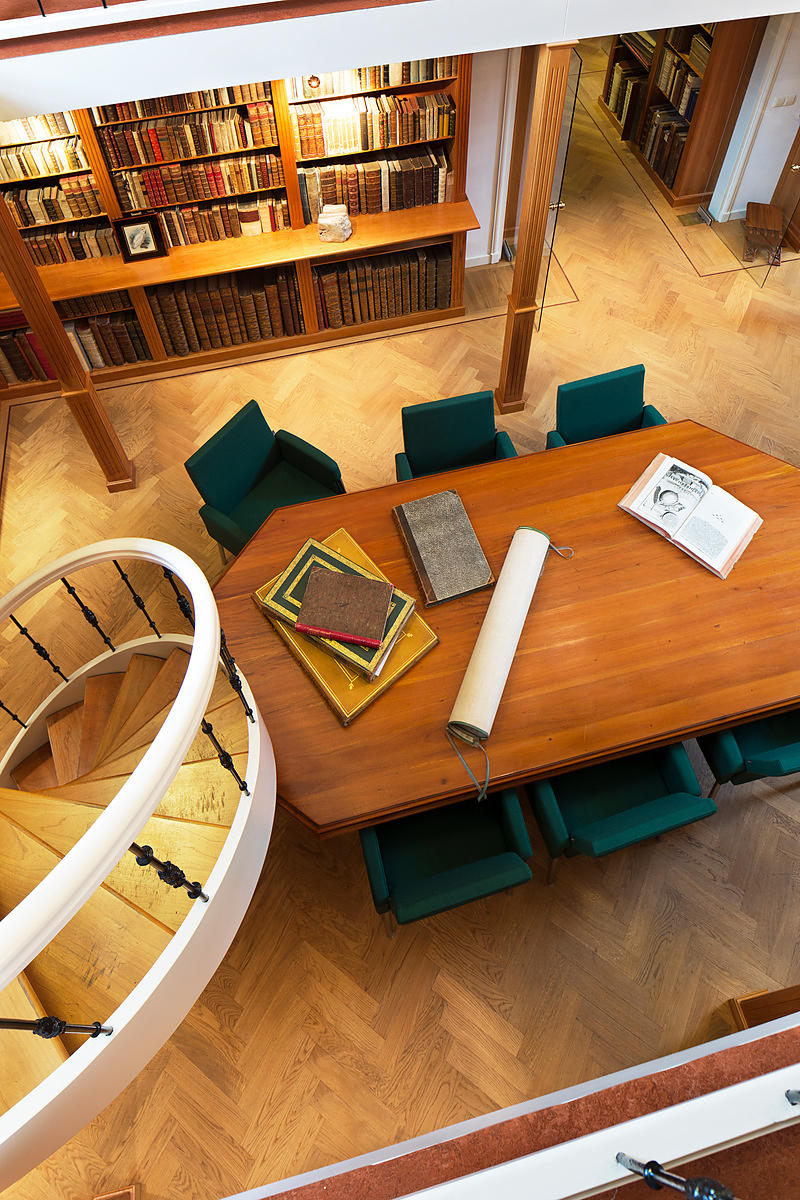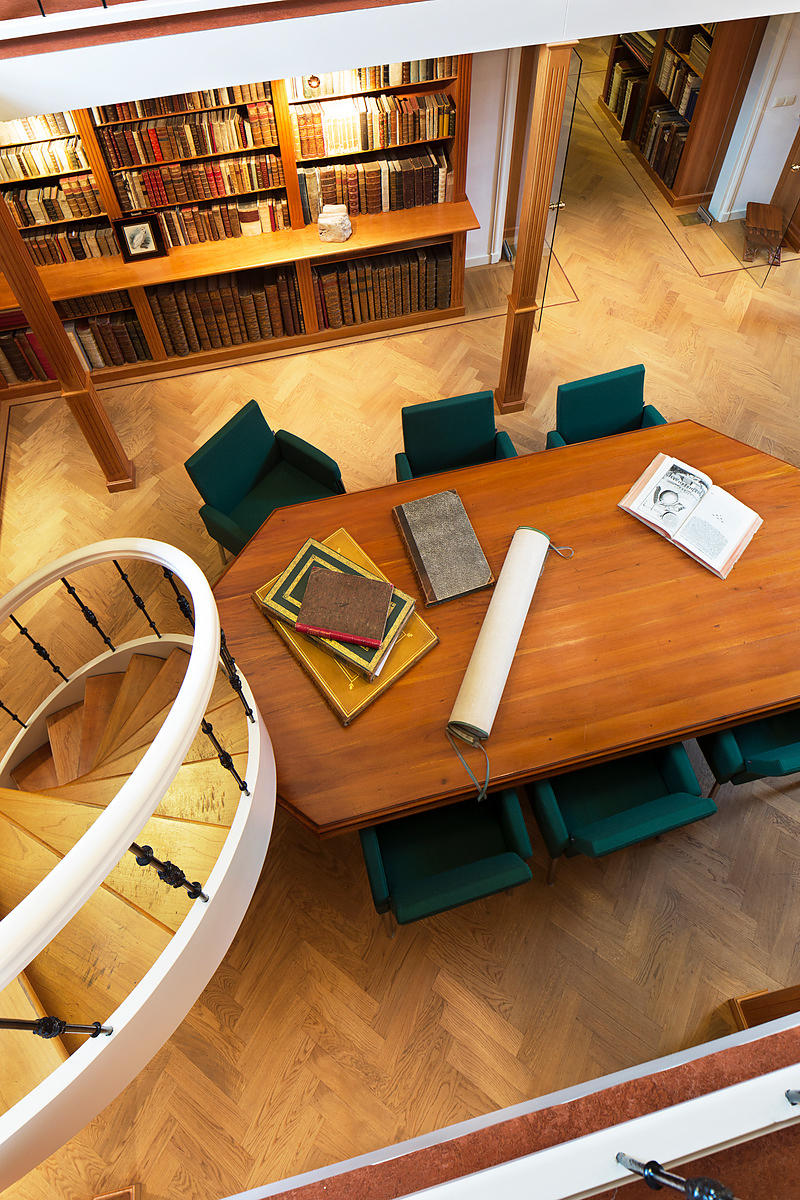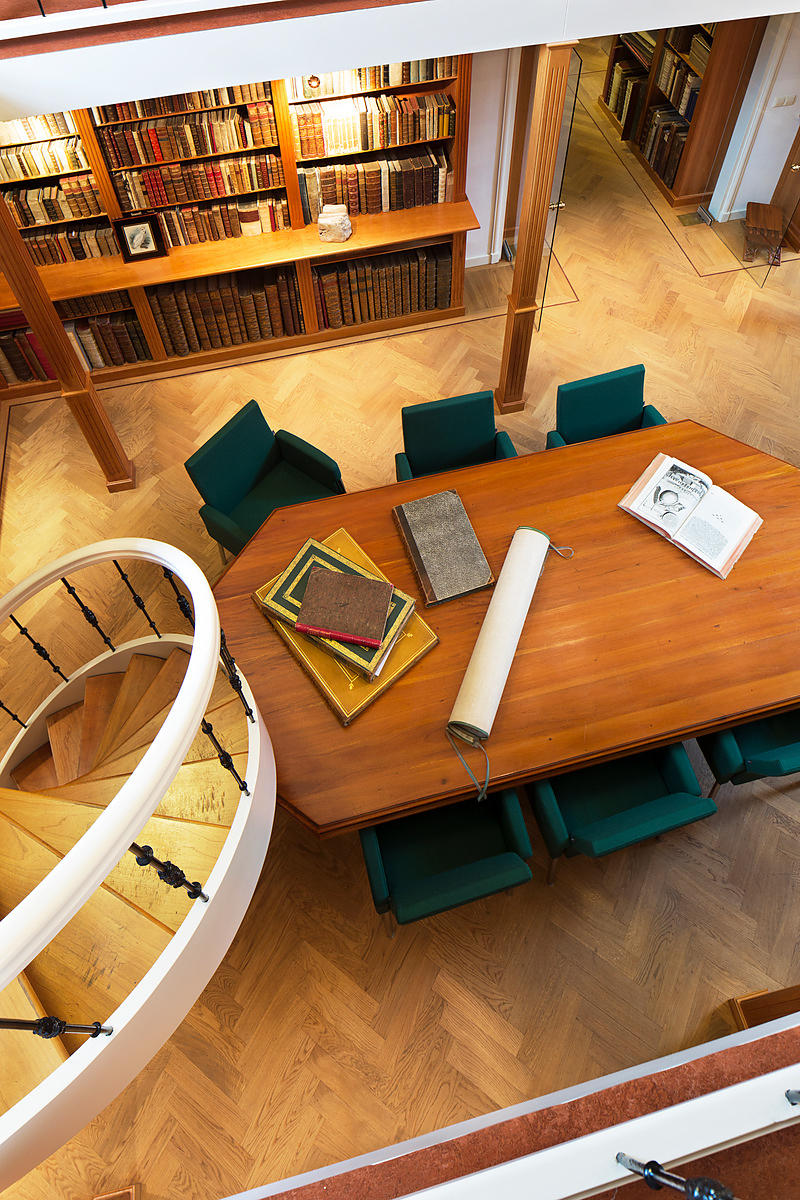 FRYER (FREYER), John.
Negenjaarige reyse door Oostindien en Persien.
The Hague, Abraham de Hondt, Jacobus van Ellinkhuysen and Meyndert Uytwerf, 1700. 4to. With engraved frontispiece, engraved author's portrait, 3 folding engraved maps and 7 folding engraved plates and views. Contemporary calf, gold-tooled spine, modern flyleaves.
€ 3,750
First and only edition of a Dutch translation of a highly accurate account of India and Persia, with numerous anecdotes and told with a fine sense of humour. The account is based on the experiences of John Fryer (ca. 1650-1733), a British East Indian Company surgeon who arrived in India in 1673, spending time at Masulipatam and Madras on the Coromandel Coast and at Bombay and Surat on the West Coast, with trips to Gokarna, Karwar, Goa, and Junnar. From 1677 to 1679 he travelled Persia, visiting the southern parts of the country and giving an extensive description of Isfahan. In 1677 he sailed through the Strait of Hormuz and visited Muscat, commenting on the city's Imam, religion and merchandise. At the end of 1677 Fryer left Isfahan and returned to India, where he remained until 1681. The text is divided into eight "letters", each devoted to a different region and a different period of his travels, describing the flora and fauna, religion, architecture, climate, government, etc.
Fryer's writings "display a lively curiosity, which, sharpened by his scientific training, produces accurate observations in geology, meteorology, and all aspects of natural history. Fryer also provides some shrewd insights into the nature of Mughal government in the later years of Awrangzeb's reign (r. 1658-1707), … His professional background makes Fryer a valuable commentator upon contemporary medicine as practiced in Surat" (Franklin).
Good copy, a smudge in the gutter of the first few leaves, some occasional minor thumbing and a faint waterstain throughout the lower margin, only noticeable on a dozen leaves. Binding somewhat rubbed, but still firm.
Diba, p. 152; Howgego, to 1800, F87; STCN (9 copies); cf. Slot, The Arabs of the Gulf, p. 413; for Fryer: Franklin, "Fryer, John", in: Encyclopaedia Iranica (online ed.); Lach & Van Kley III, pp. 580-582.
Related Subjects: