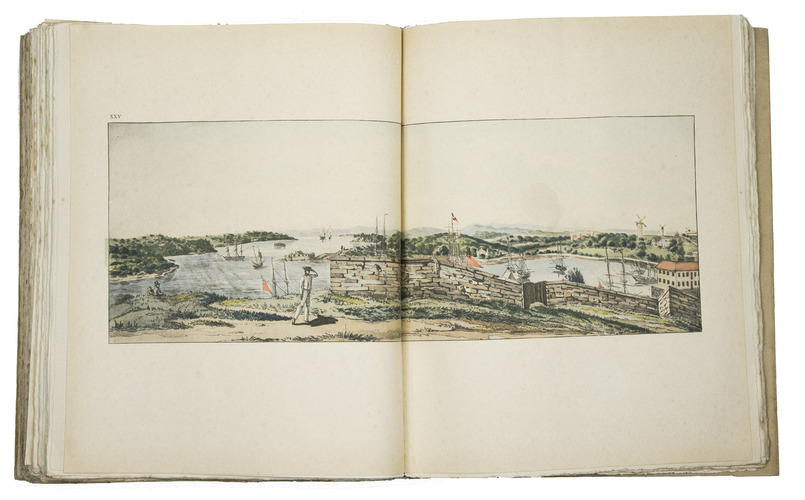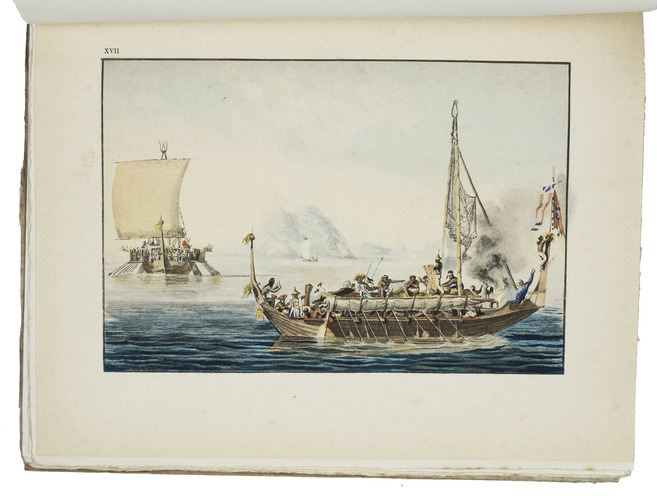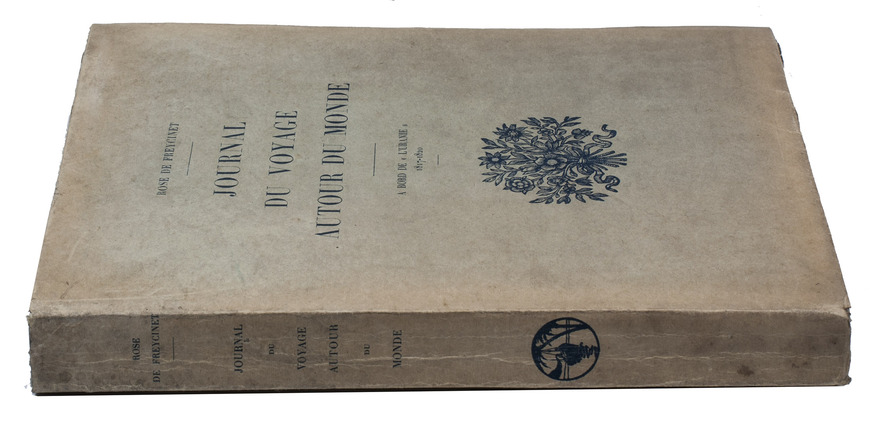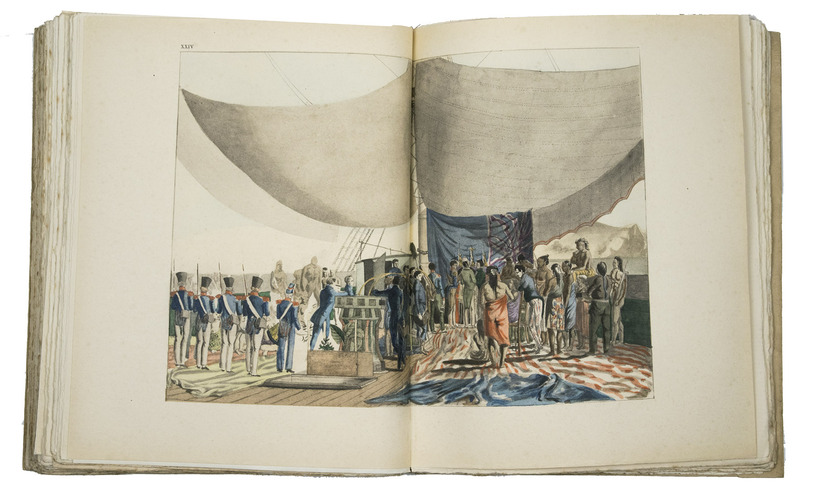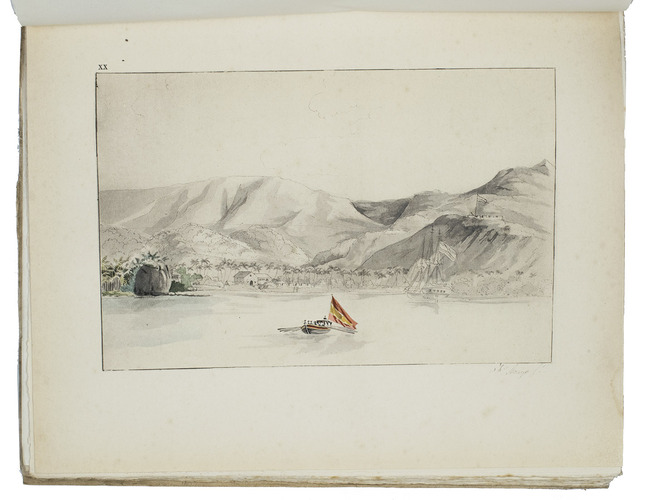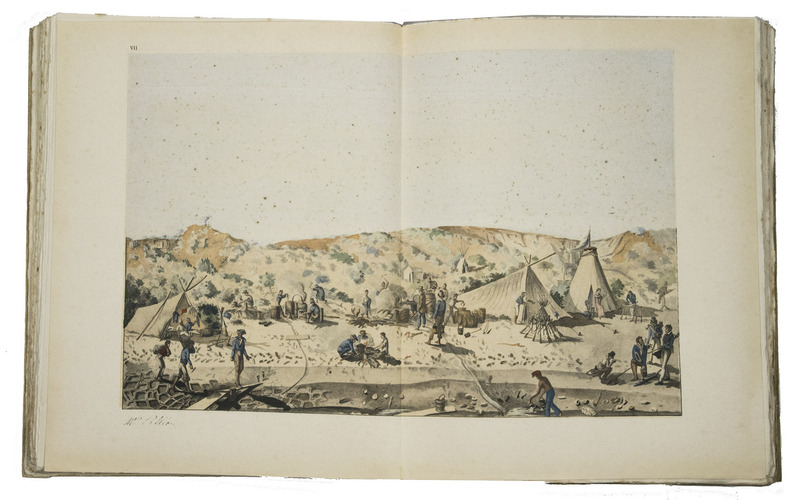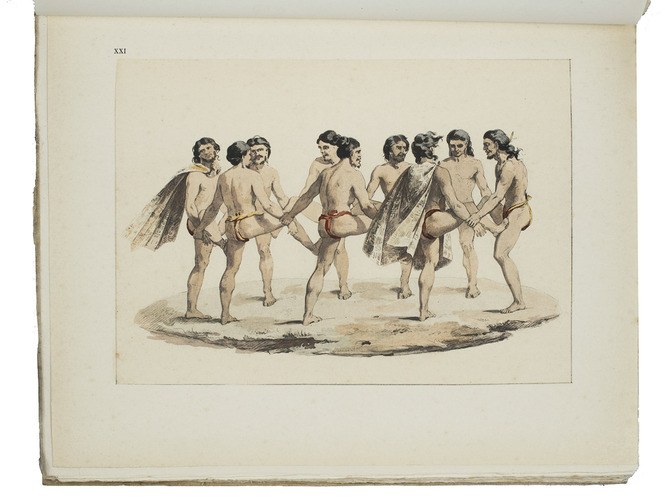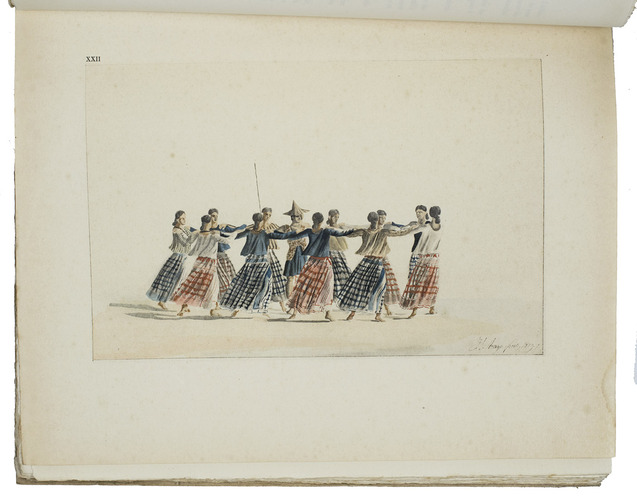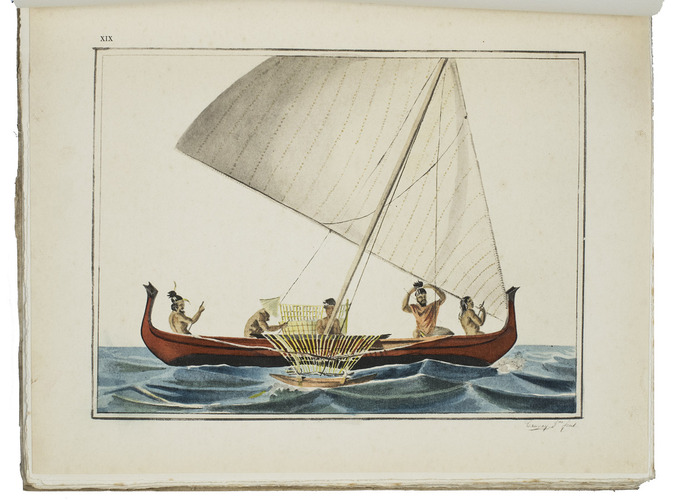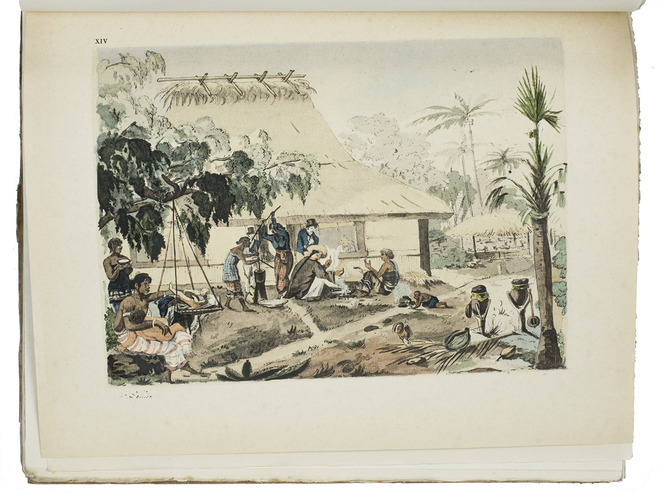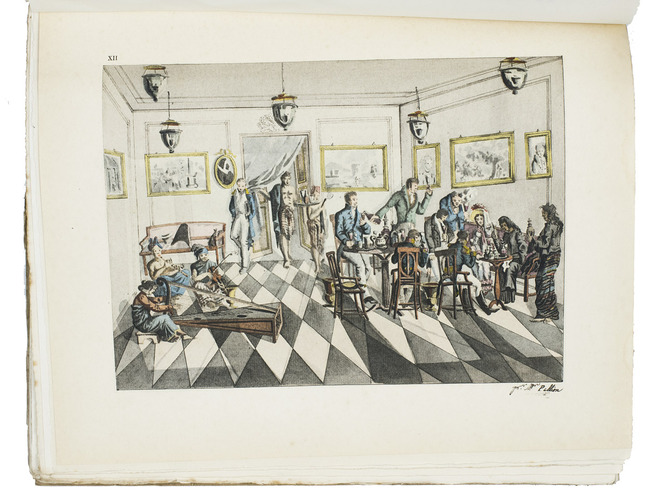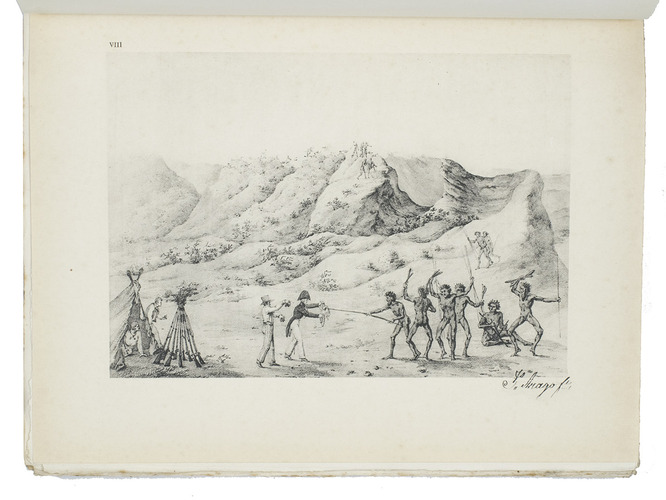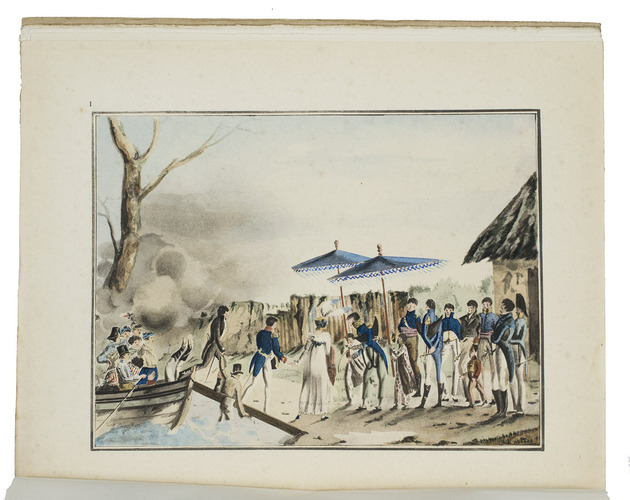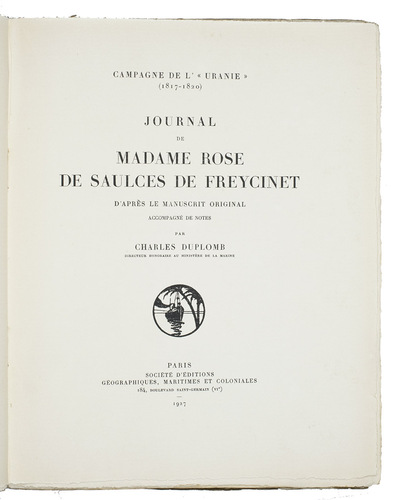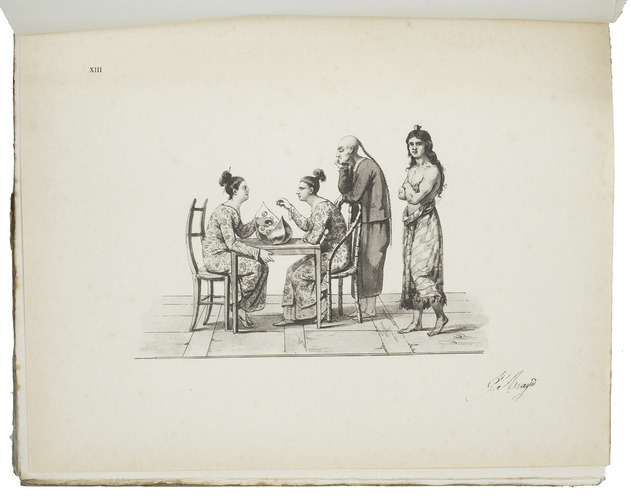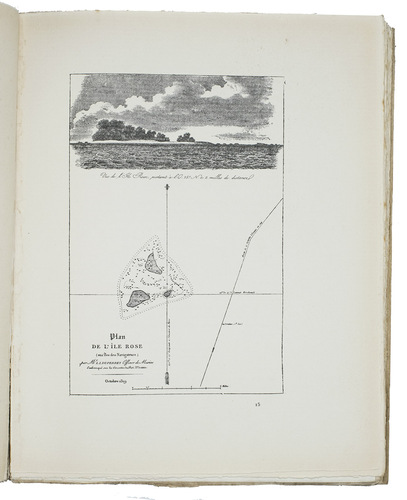 FREYCINET, Rose de (Charles DUPLOMB, ed.).
Campagne de l"Uranie" (1817-1820). Journal de madame Rose de Saulces de Freycinet daprès le manuscrit original accompagné de notes par Charles Duplomb.
Paris, Société d'Éditions Géographiques, Maritimes et Coloniales (colophon: Chartres, printed by Durand), 1927. Large 4to (28.5 x 23 cm). With 1 map and 25 full-page plates, 13 colour-printed and 3 double-page (plate 7, 24 and 25), all after designs by Jacques Arago, the official artist of the voyage. Original publisher's paper wrappers. [2 blank], XIII, [1 blank], 190, [2] pp.
€ 3,500
First edition of the letters written to a friend by Rose de Freycinet (1794-1832) aboard the ship named Uranie. Her husband, the great French explorer Louis Claude Saulces de Freycinet (1779-1841), smuggled her onto the ship when setting out on a voyage around the world in 1817. The French government, under the restored monarchy, organized the expedition to show the flag around the world and to make scientific observations on geography, magnetism and meteorology. Captain Freycinet himself published the official journal of the voyage, and the ships doctors Quoy and Gamard, and pharmacist, Gaudichaud contributed special zoological and botanical studies made during the voyage. Jacques Arago, the artist of the expedition, also published and beautifully illustrated a more popular and entertaining account. The present book is illustrated with his plates. The captain's wife, Rose, who secretly joined the voyage, wrote each day to her friend Caroline de Nanteuil. Her letters are here published for the first time, edited by Charles Duplomb, with an introduction by one of the captain's descendants, Baron de Freycinet, dated at Laage, August 1925. The expedition, equipped for a scientific circumnavigation, sailed in 1817 and visited Gibraltar, Tenerife, Rio de Janeiro, the Cape of Good Hope, Mauritius, Australia, Timor, the Caroline Islands, Hawaii, New South Wales, etc. After a shipwreck near the Falkland Islands, Freycinet bought another ship from Americans which he baptised Physicienne, and sailed home, arriving in 1820. It was one of the most important voyages of exploration of the early 19th century, and Rose's charming letters present it from her unique and interesting point of view.
Wrappers a little browned. Untrimmed and partly unopened. Edges of some leaves a little frayed and stained, some plate margins very slightly browned, some slight foxing and staining (especially on the endpapers). Otherwise in good condition. Borba de Moraes, p. 328 ("very interesting"); Chadenat 1607; Hill 652; Howgego, 1800-1850, F32.
Related Subjects: