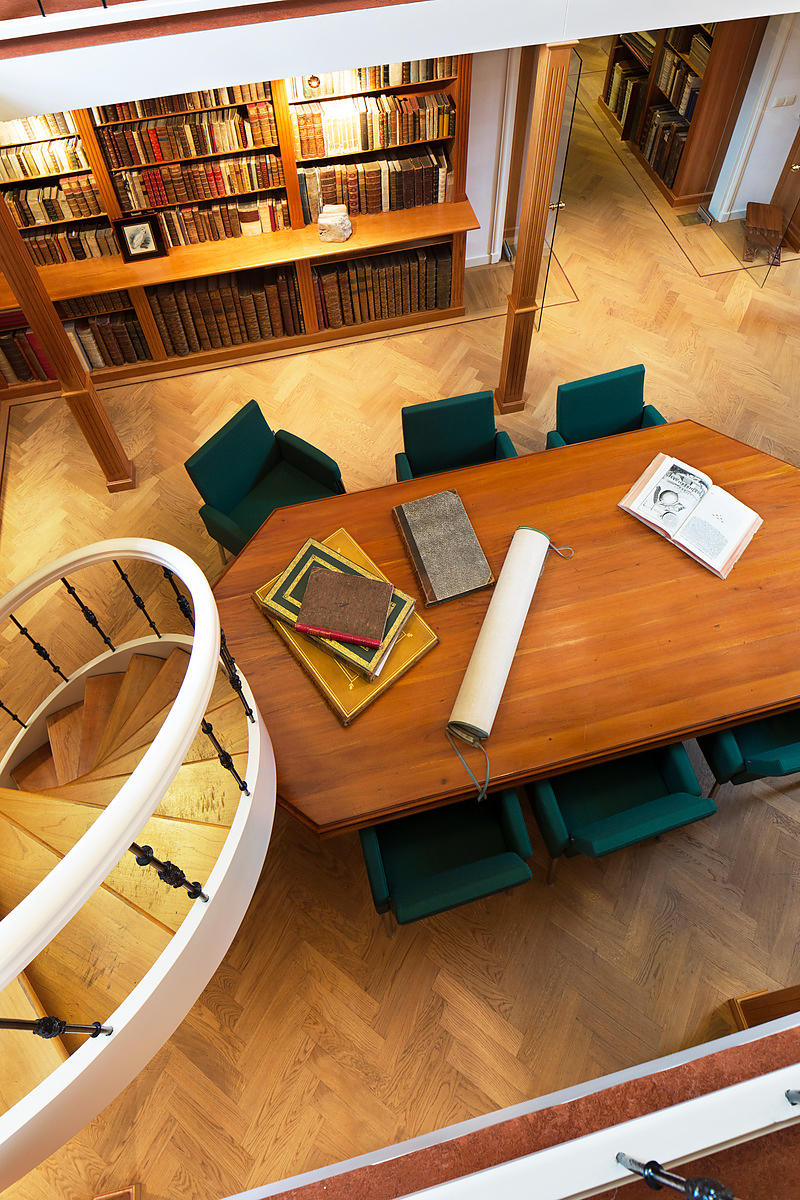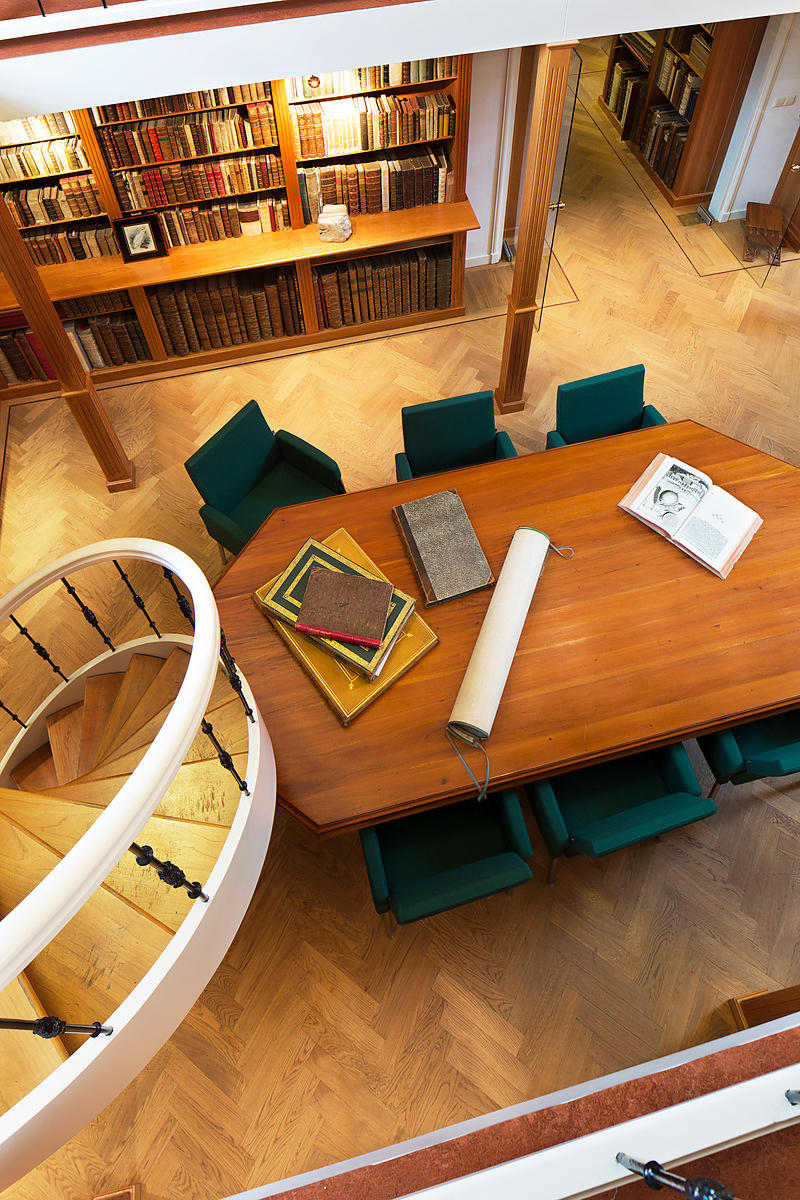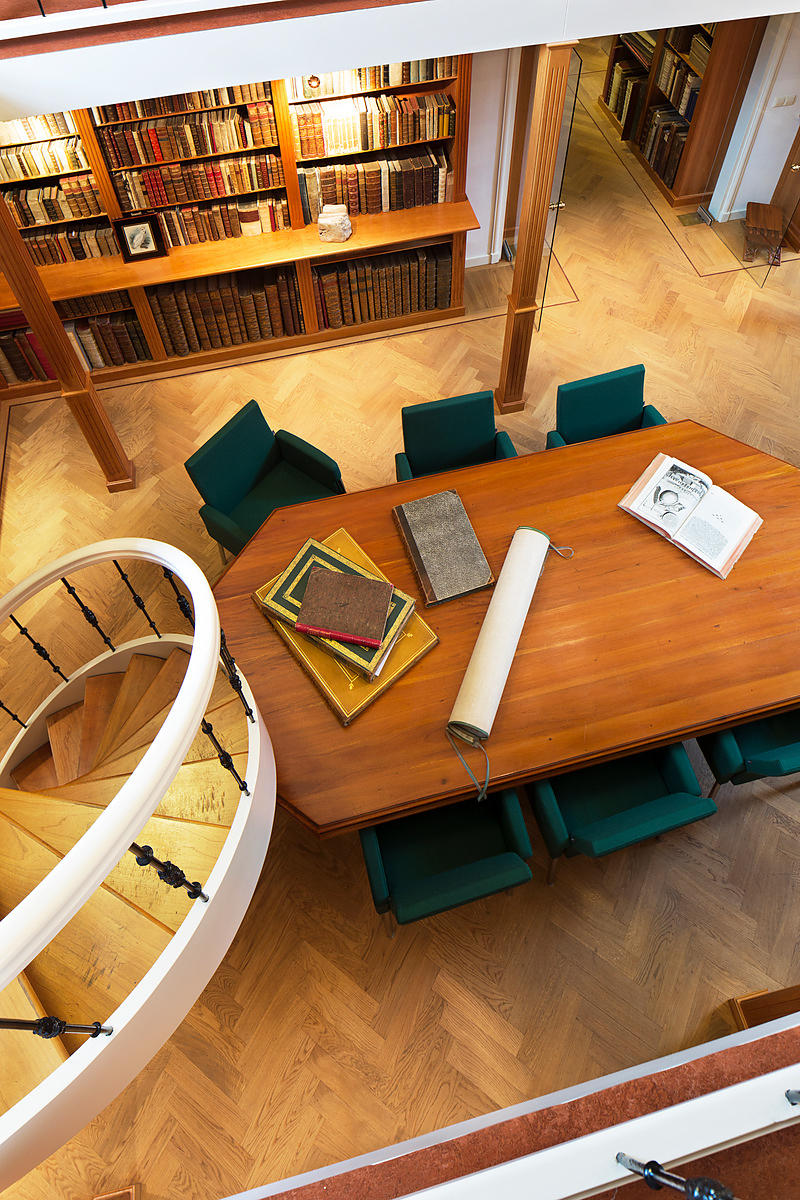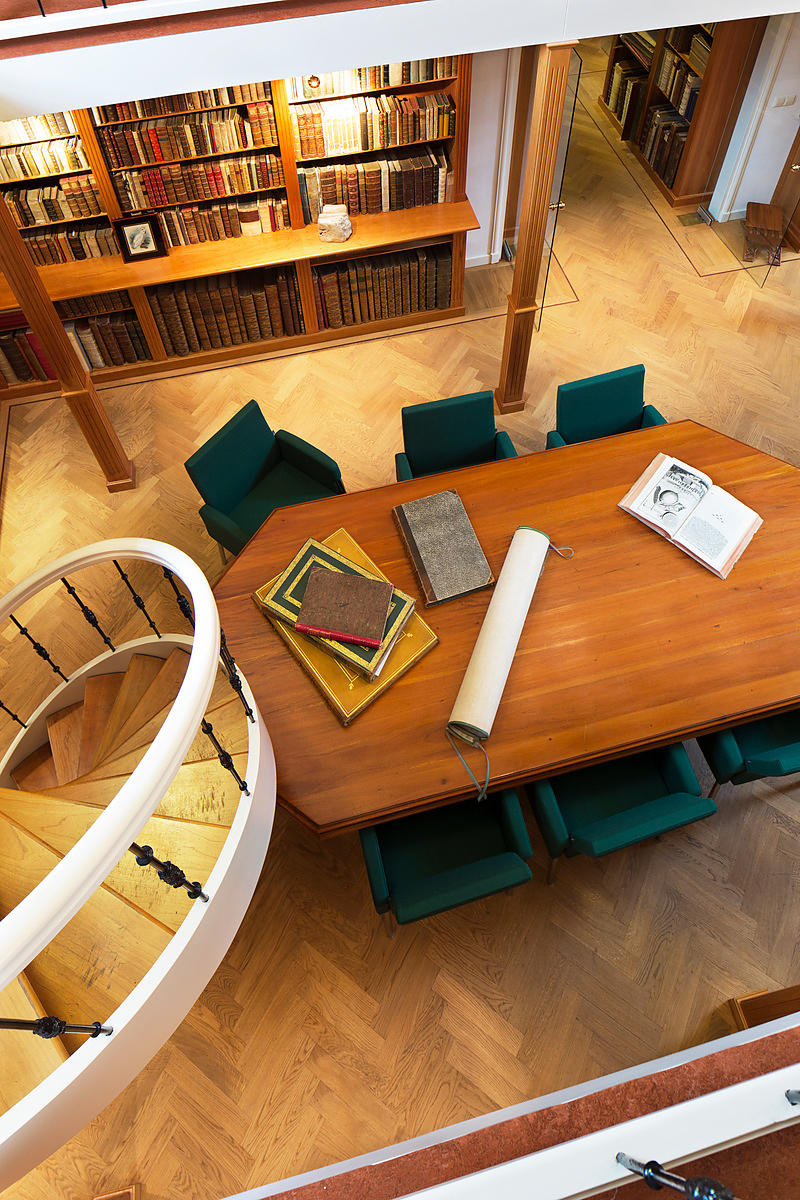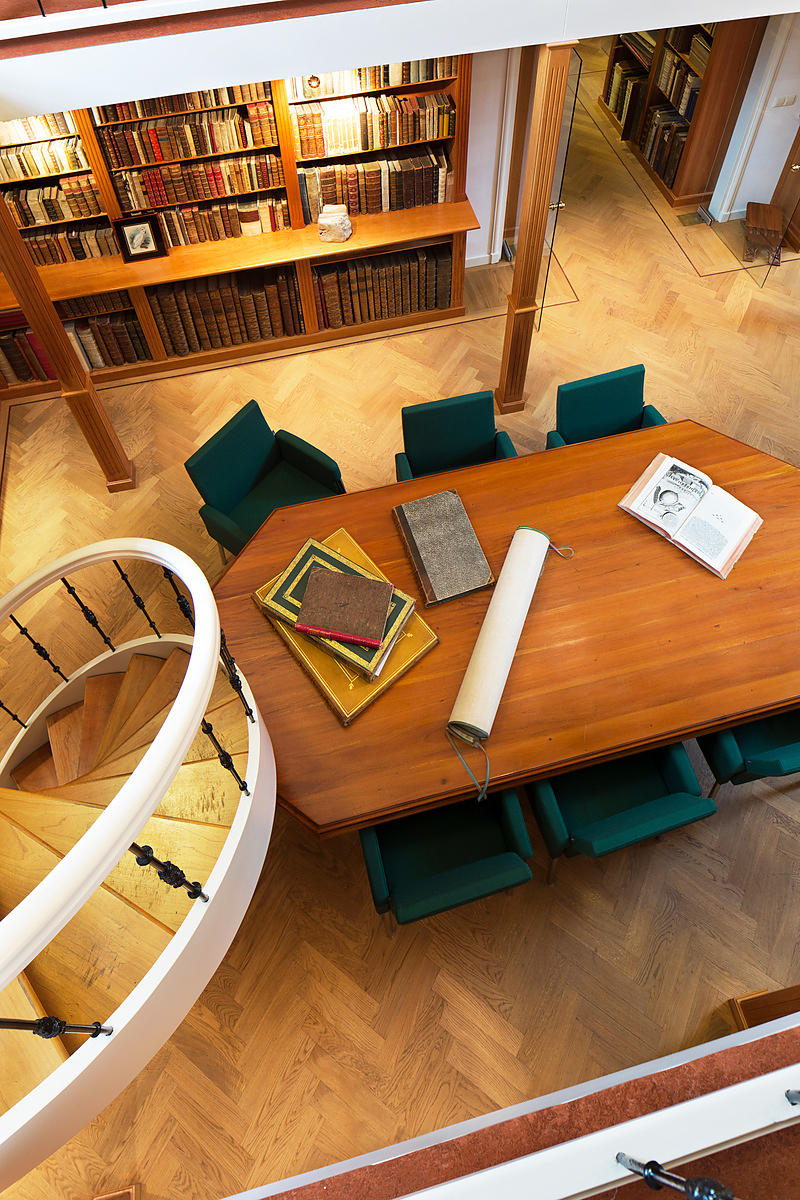 FÖLSCH, Michael.
[Sample book of harness designs and other elaborate and decorative carriage horse tack].
[Vienna, ca. 1790?]. 2 volumes. Oblong small folio (23.5 x 37 cm and 25.5 x 39.5 cm). With 67 pen-and-ink, watercolour and gouache drawings of horses, most highlighted with silver and gold , all signed, most trimmed and mounted on blank leaves ca. 1805. With 2 etchings added at the end of volume 1, executed by Friedrich Leopold Bürde and dated 1812. Volume 1 stab-sewn, volume 2 with the leaves mounted on stubs and sewn through the folds, each with marbled paper wrapped around the spine. In an early 19th-century half tanned sheepskin box in the form of a book, metal hook-clasps.
€ 85,000
Unique harness maker's colour-drawn sample book, with each drawing depicting a horse in elaborate carriage horse tack. The drawings were executed by Michael Fölsch himself, one of the foremost Viennese makers and sellers of luxury tack in the early 19th century, to show prospective clients possible designs for their carriage horses. Each drawing is signed by Fölsch as artist. His talent for draughtsmanship and colouring was hitherto unknown and is remarkable for a leather craftsman who probably never received training as a painter. The variety and complexity of the designs, and the use of gold and silver, is impressive, suggesting that such bespoke equipment was intended for the wealthy elite.
From the equestrian library of the Imperial stable master Franz Wenzel Schleichart von Wiesenthal (ca. 1730?-post 1800), with his engraved armorial bookplate upside down on the back of the box. He was a leading figure in a great dynasty of stable masters and horse breakers. Thereafter in the collection of Franz Josef II, Fürst von und zu Liechtenstein (1906-1989).
With only stubs for 5 of what would have been 72 leaves. A few leaves had torn or nearly torn before they were mounted ca. 1805, but most are in very good condition and the mounting has preserved and protected those that had been damaged. The drawings were clearly made for daily use and show occasional dirt, small stains, spots or other minor blemishes.

Related Subjects: