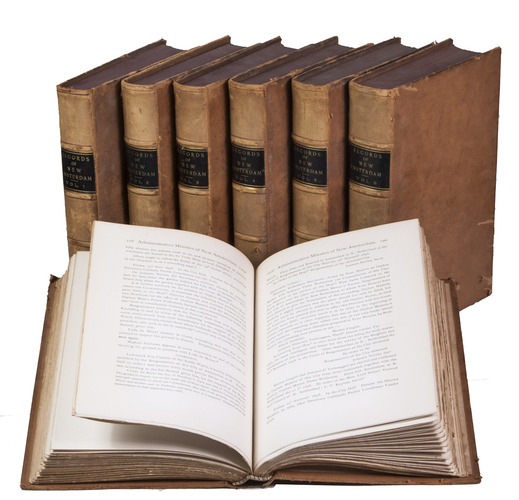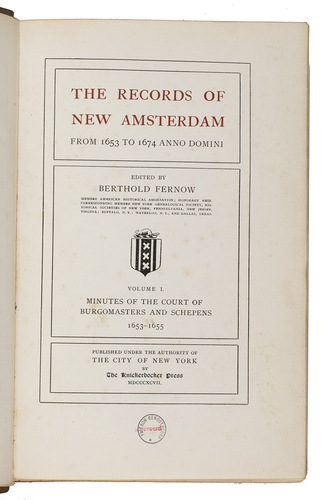 FERNOW, Berthold (ed.).
The records of New Amsterdam from 1653 to 1674 anno domini.
New York, The Knickerbocker Press, 1897. 7 volumes. 8vo. Contemporary tanned sheepskin. VII, 421, [1 blank]; [2], 429, [1 blank]; [2], 431, [1 blank]; [2], 346; [2], 355, [1 blank]; [2], 409, [1 blank]; [4], 352 pp.
€ 750
First edition of Fernow's revised translation into English of the original Dutch manuscript minutes of the court in New Amsterdam (Manhattan Island south of Wall Street, which was the city wall). They are the earliest Dutch manuscript records from the area now known as New York City. At the beginning of the 19th century Westbrook translated volume 1, E.B. O'Callaghan translated the remaining volumes in 1848. For the present edition Berthold Fernow (1837-1908), editor and writer of several other historical works and articles, made a completely new translation of volume 1 and revised the other volumes.
The bindings are rubbed, but otherwise good. Some occasional spots throughout, but otherwise in very good condition, wholly untrimmed and partly unopened. Not in Sabin.
Related Subjects: