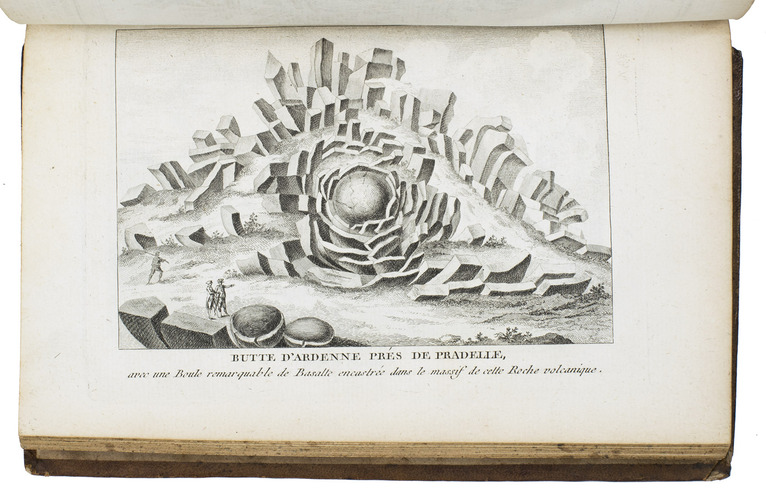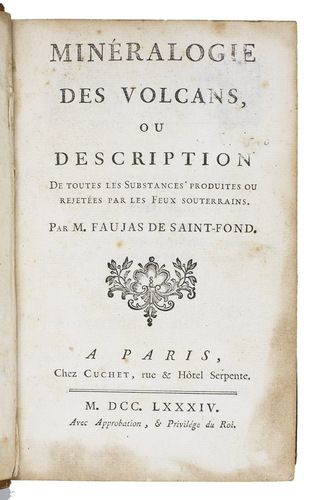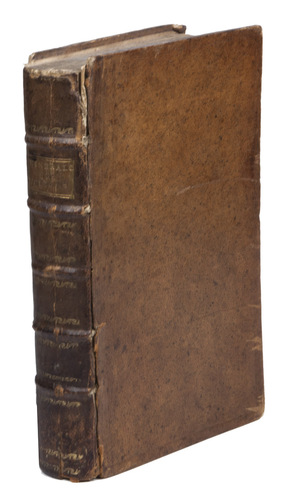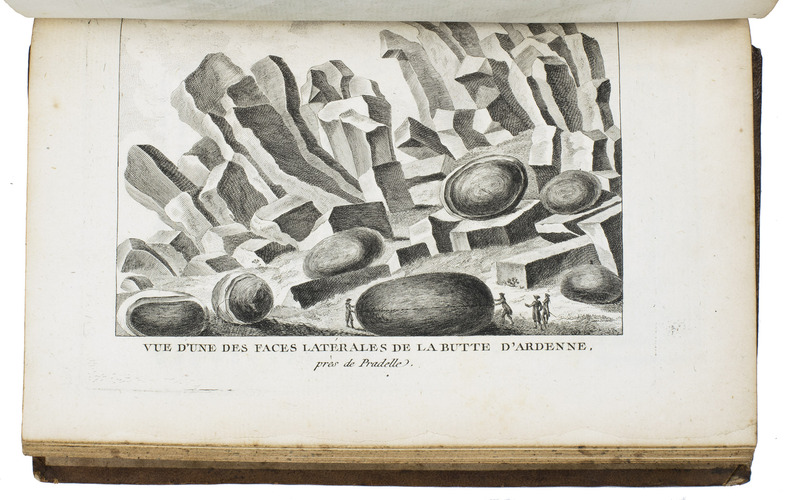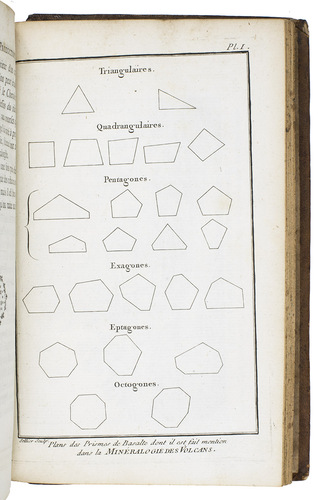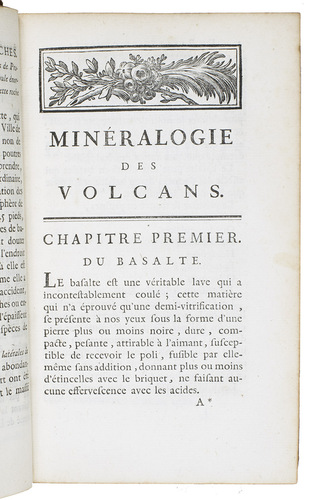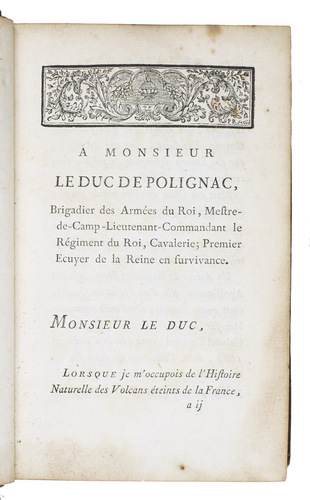 FAUJAS DE SAINT-FOND, Barthelémy.
Minéralogie des volcans ou description de toutes les substances produites ou rejetées par les feux souterrains.
Paris, Cuchet, 1784. 8vo. With 3 full-page engraved plates.Contemporary goatskin, gold-tooled spine with a yellow-brown morocco spine label, sprinkled edges. XV, 16-20, 511, [1 blank] pp.
€ 1,250
First edition of a treatise on the mineralogy of volcanoes and a description of all kinds of gravel produced by underground fires, written by Barthélemy Faujas de Saint-Fond (1741-1819). Faujas de Saint-Fond was a former lawyer who decided to devote himself completely to geology, mineralogy and natural history. He worked as assistant in the Museum d'Histoire Naturelle in Paris, and later, in 1793, became a professor there.
Although Faujas de Saint-Fond gives an extensive description, classification and comparison of the the different kinds of basalt, he also wrote about the mineral varieties he found in several other kinds of volcanic product, such as lavas, glasses, pumice stones, breccias and pozzolans. The last chapter of the book contains a descriptive catalogue of volcanic products of Mount Etna and samples send by the French geologist Déodat Gratet de Dolomieu (1750-1801).
Although Faujas de Saint-Fond here convincingly argues for (from todays point of view proves) the volcanic origin of basalt, his study failed to settle the controversy. He continued presenting further arguments, adding evidence from areas outside France, including England and Scotland.
Binding slightly worn, head of spine cracked, hinges weak, corners slightly bumped, endleaves slightly stained, otherwise in good condition. Cotta 30; Hoover 292; Poggendorff I, p. 724; Ward & Carozzi 781; for the author: DSB IV, pp. 548-549.
Related Subjects: