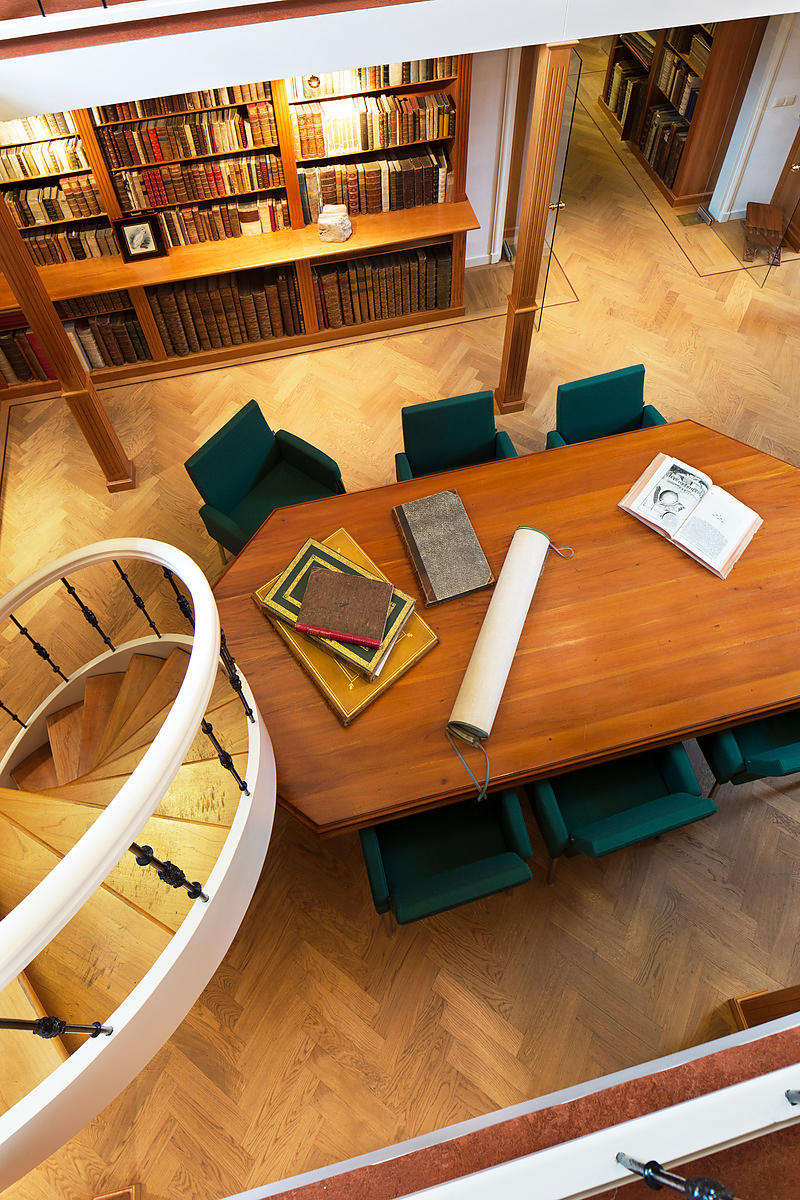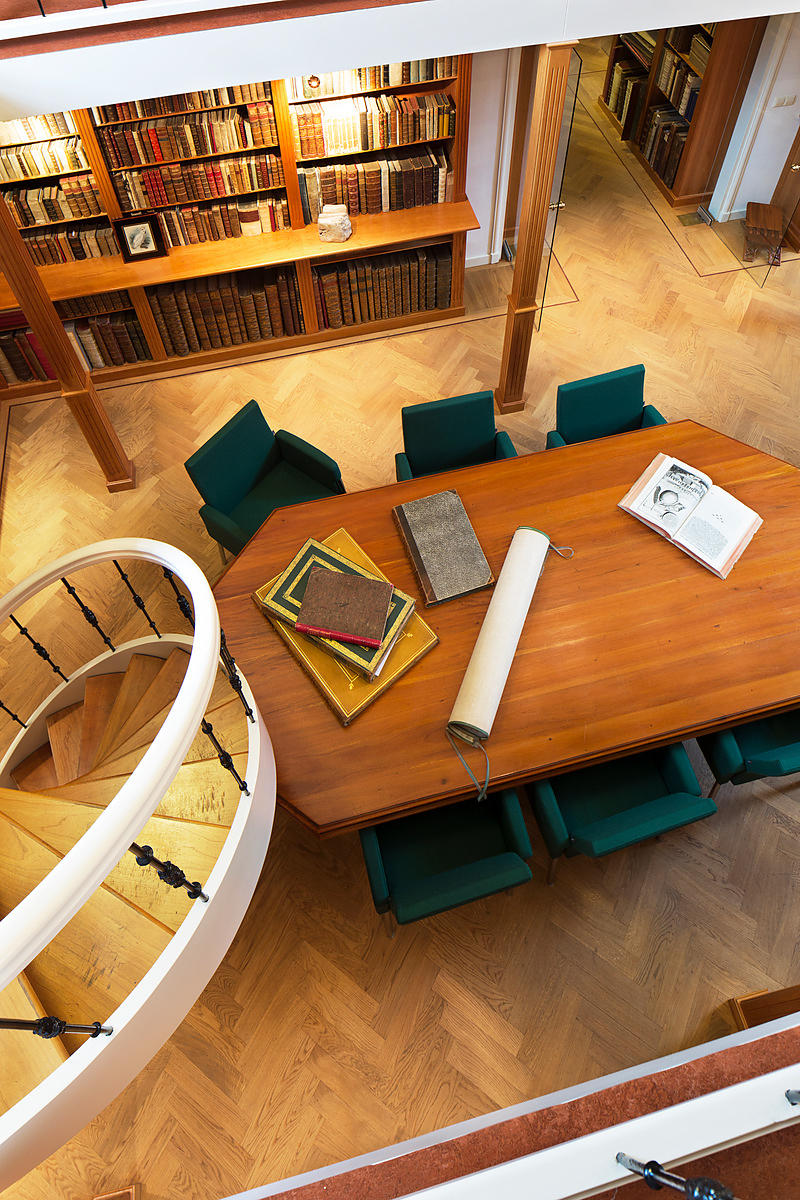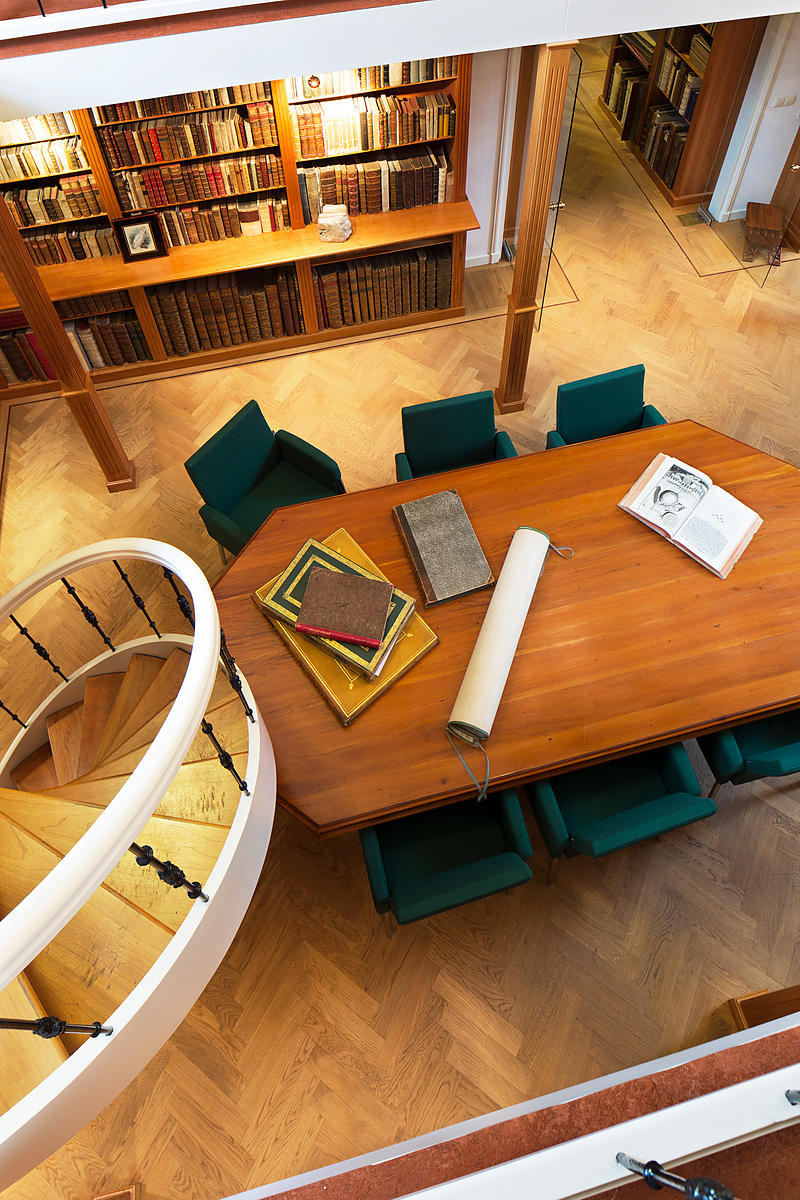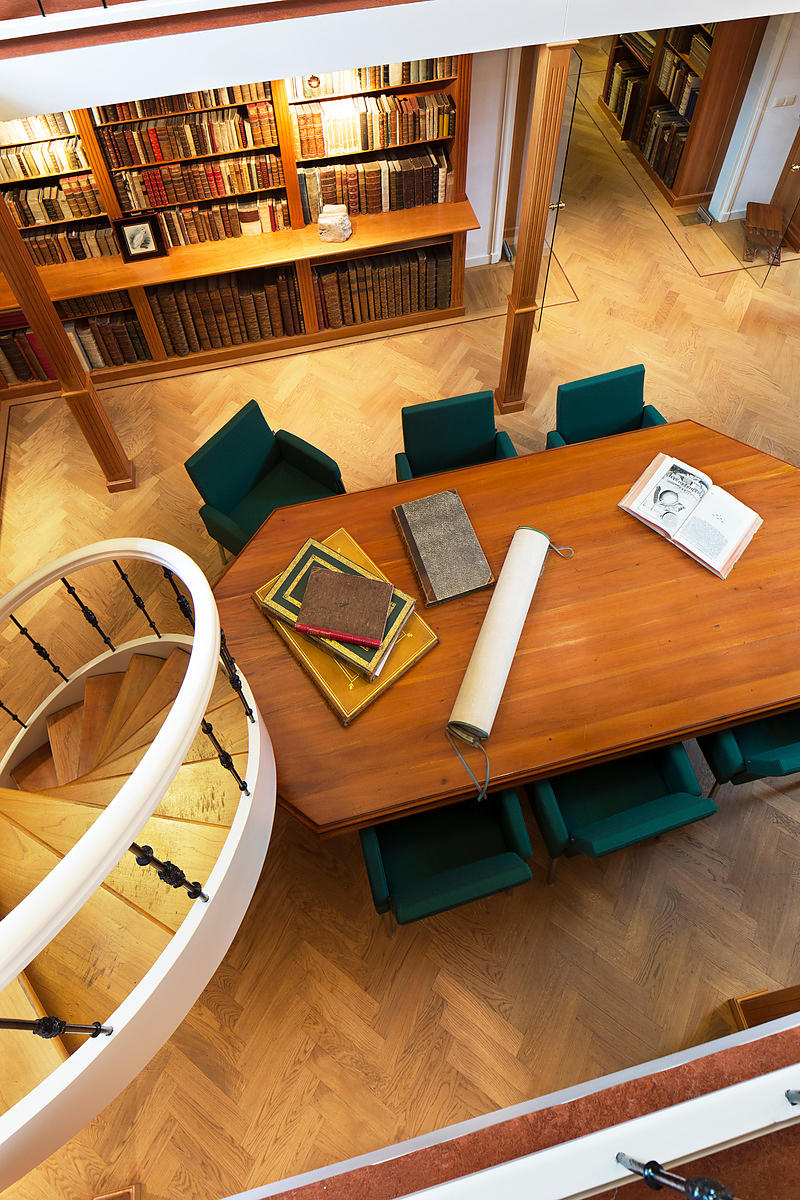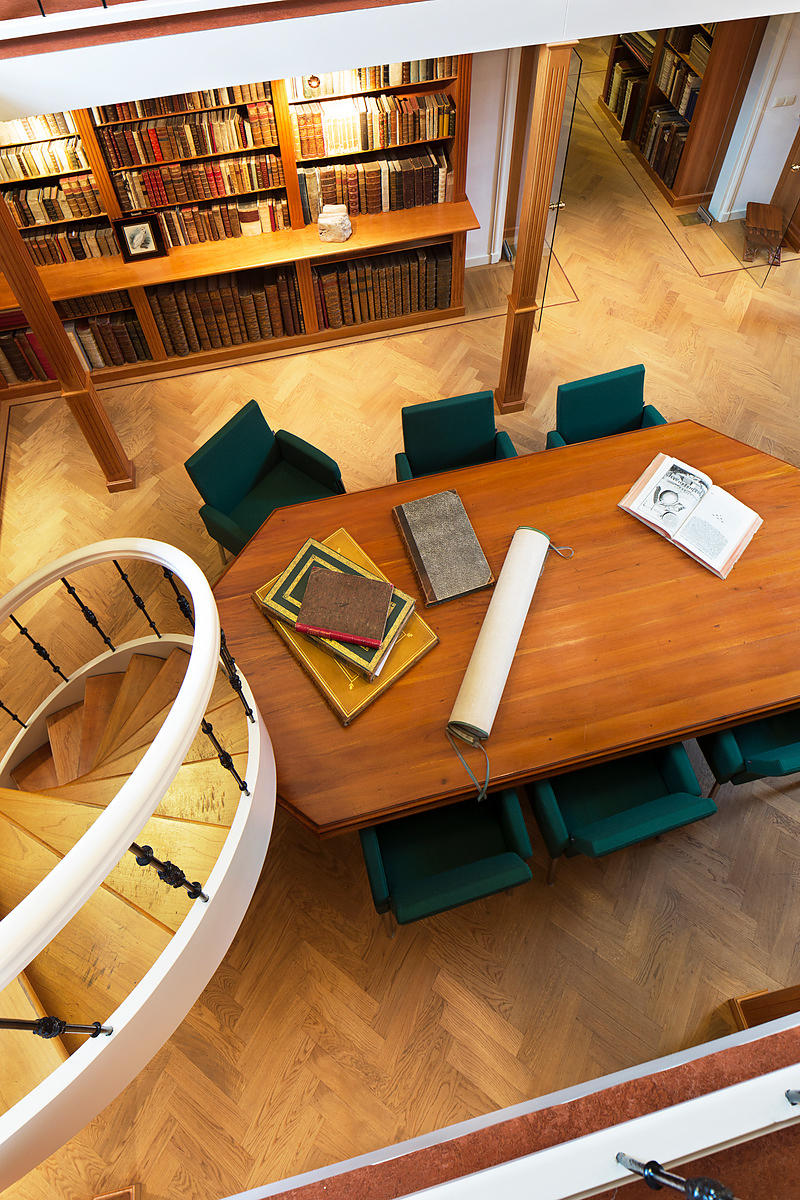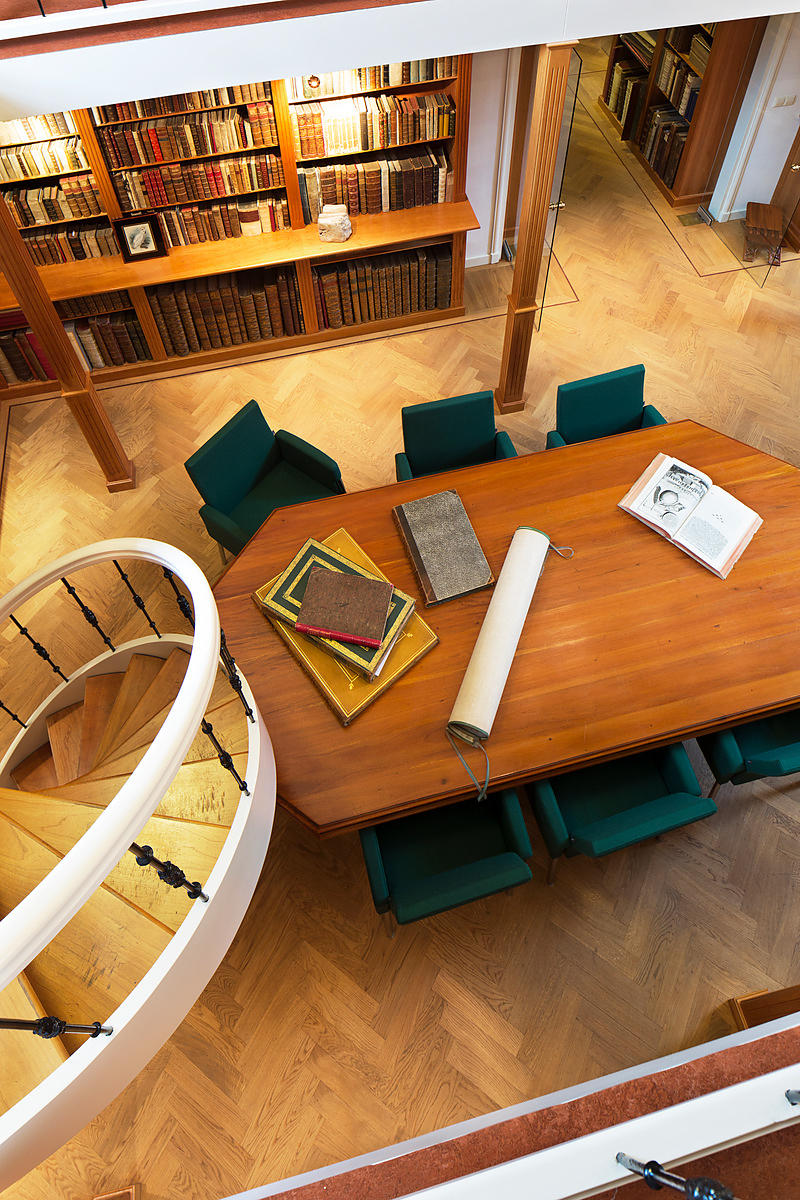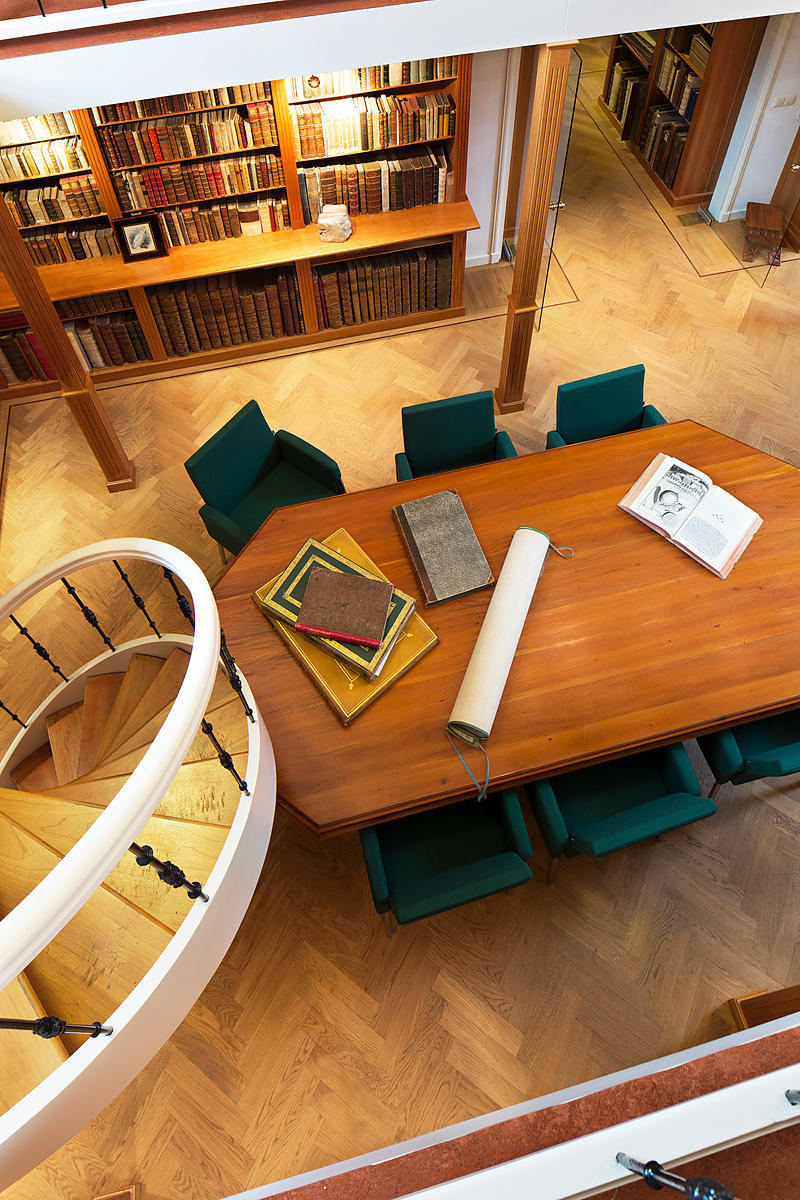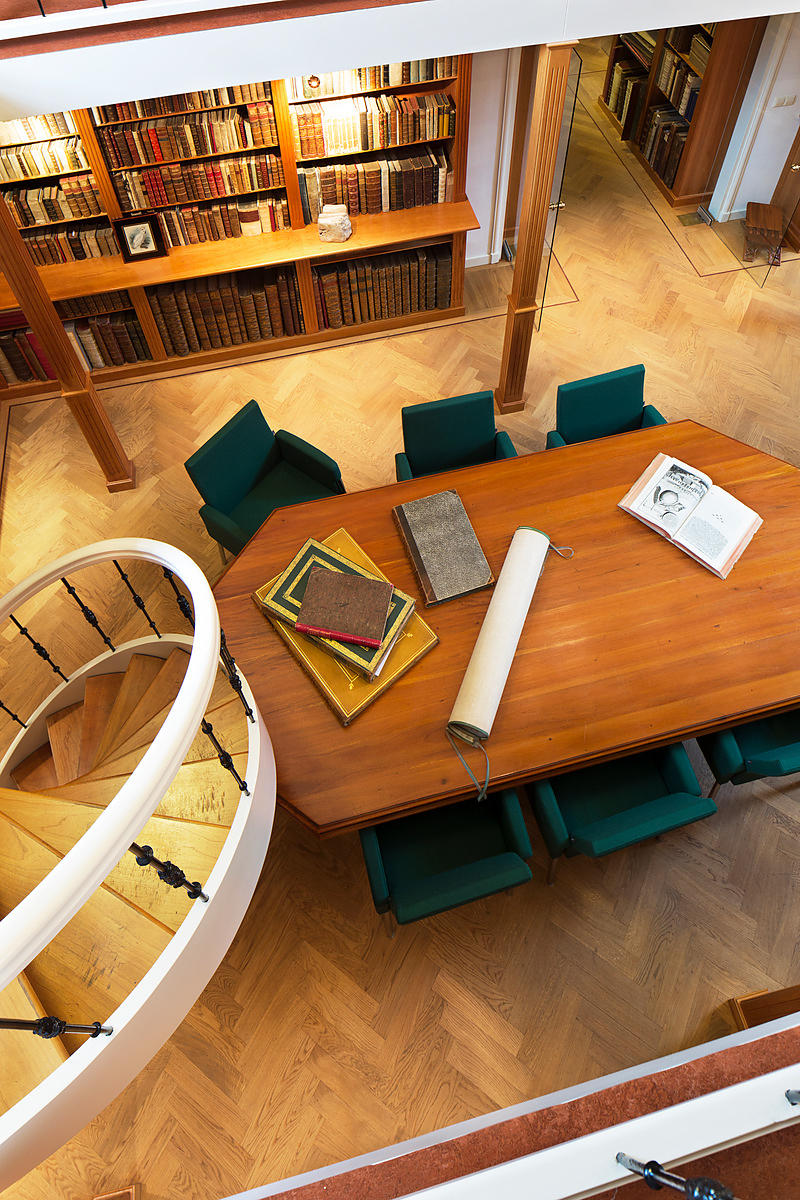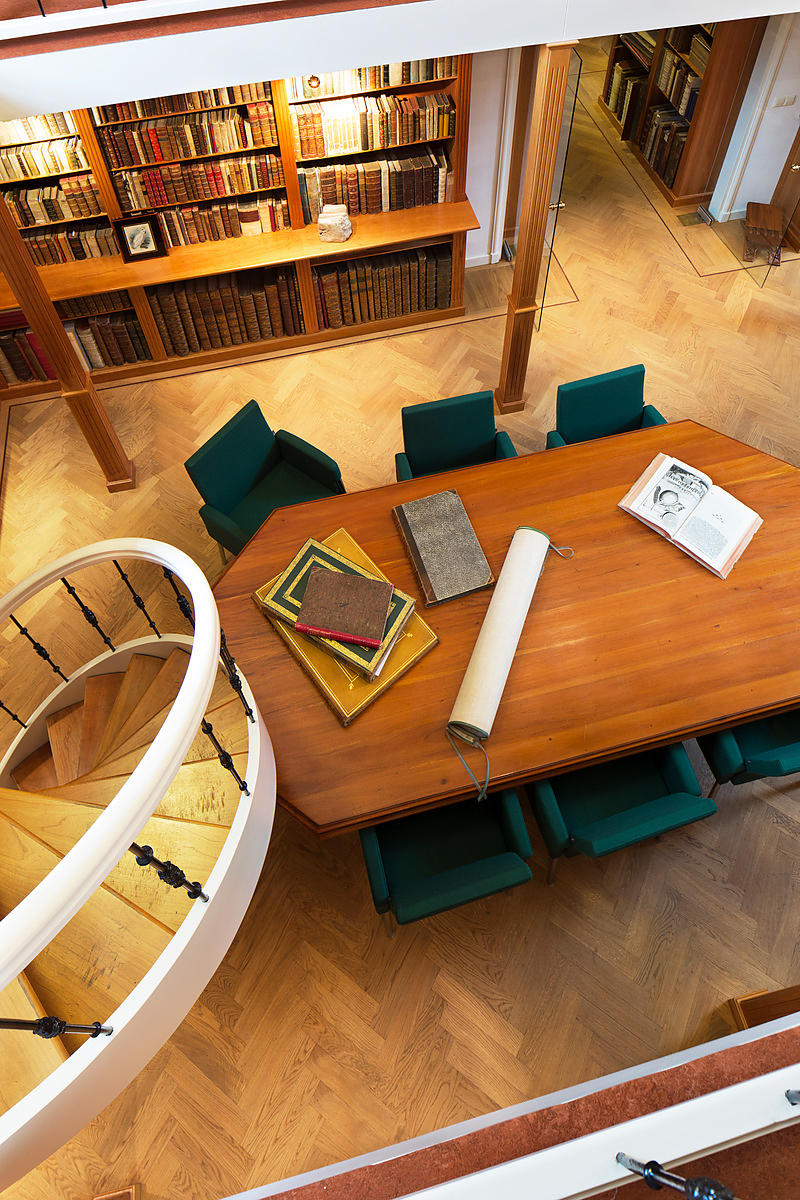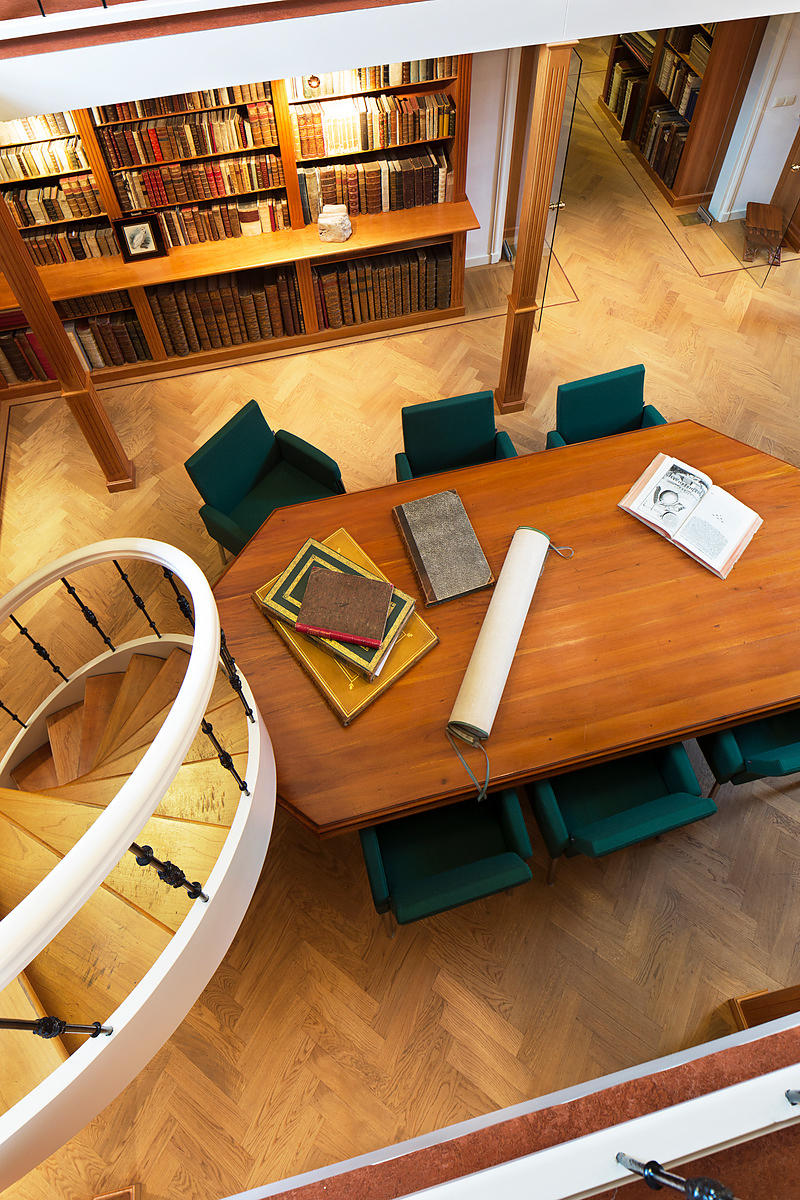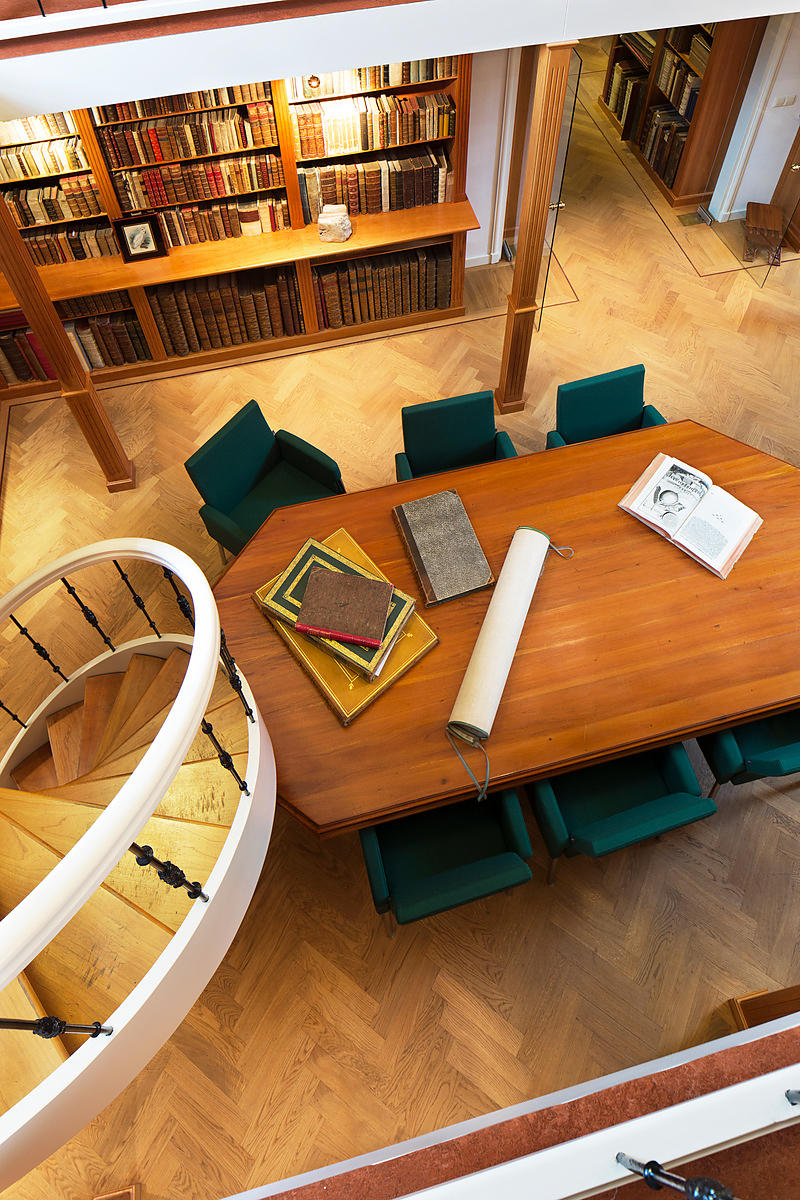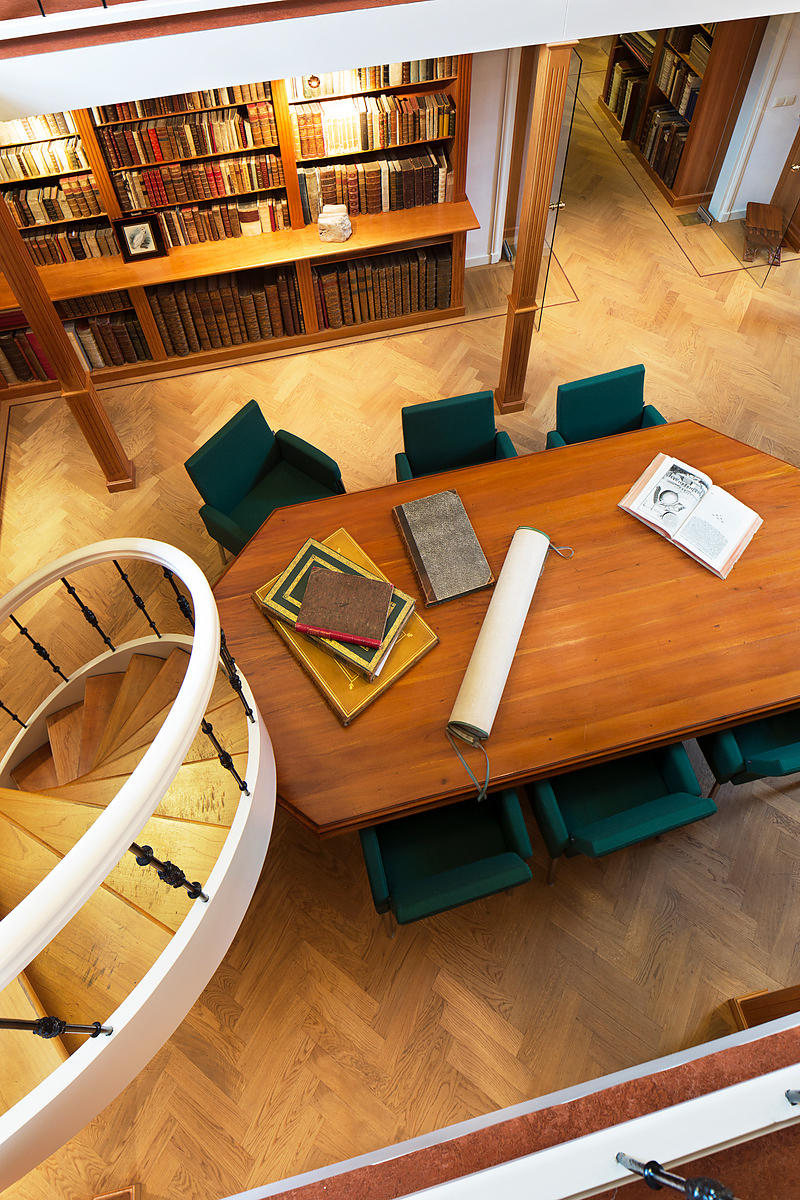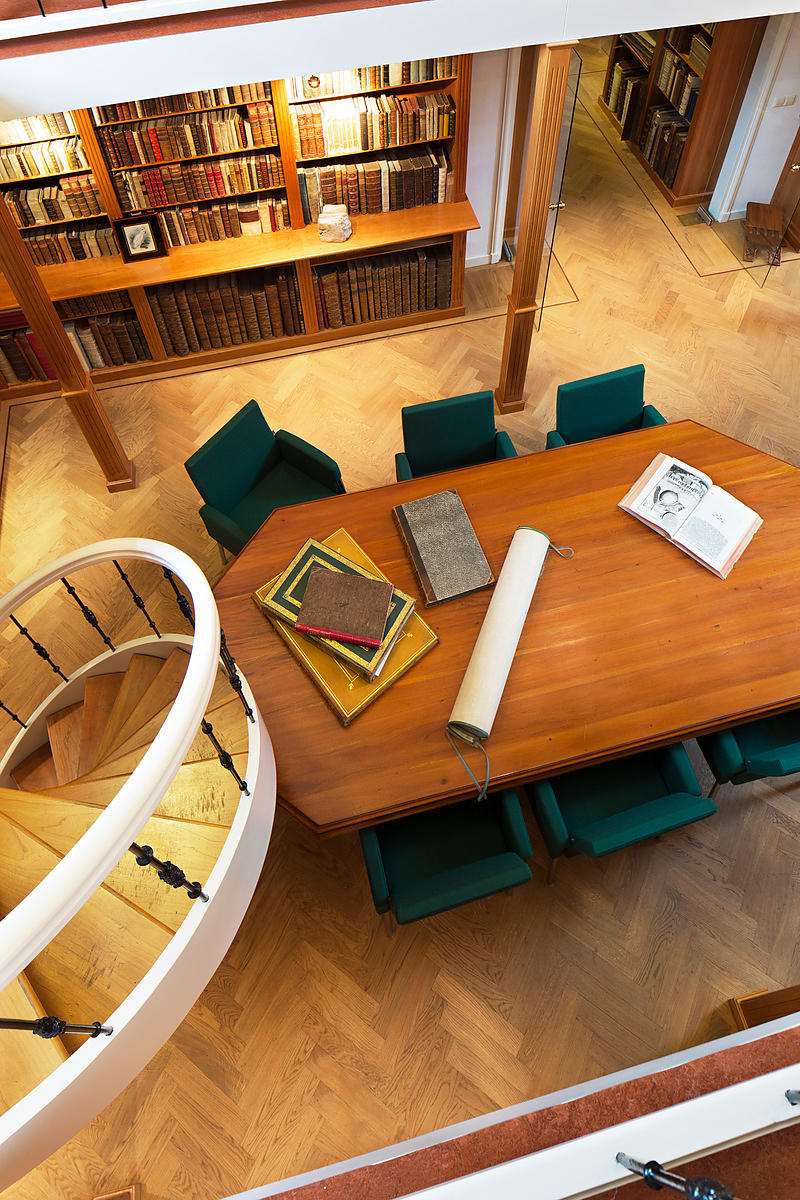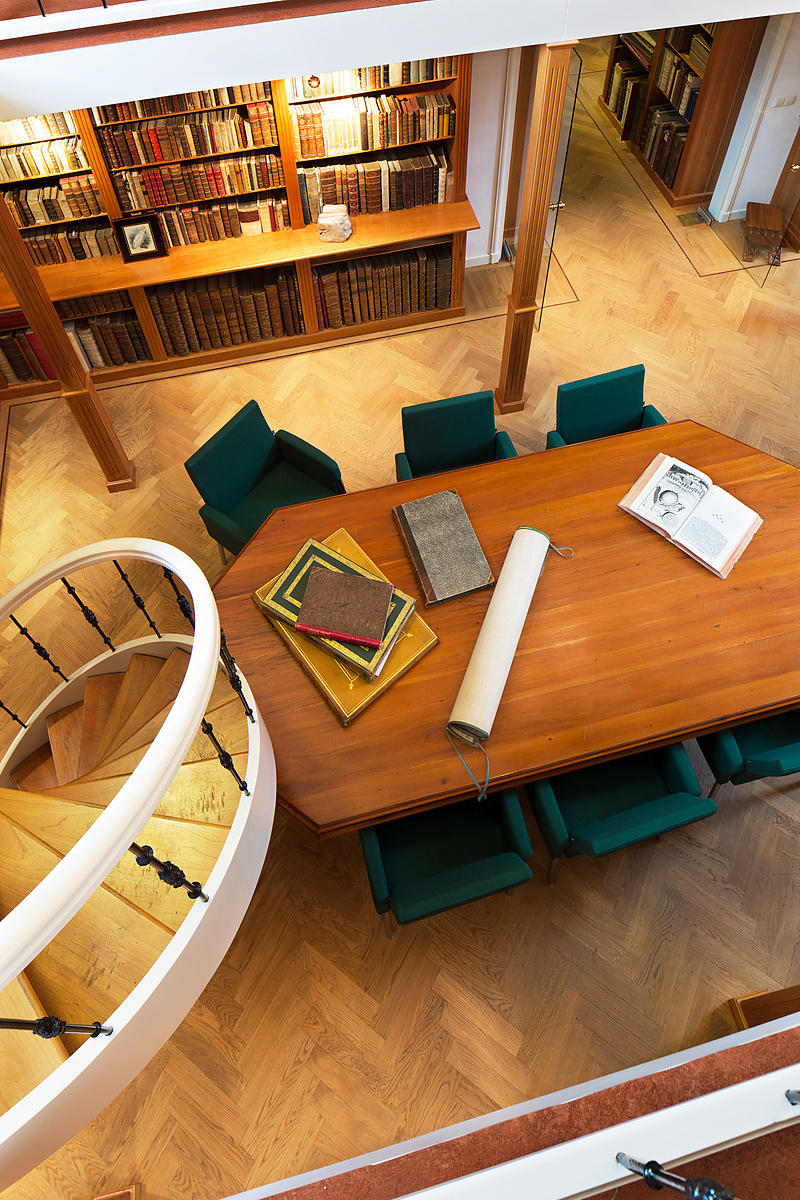 FALLOT, Georges-Frédéric.
Memoriae fautorum mecoenatum & amicorum de republica sacra & litteraria …
Tübingen, Montbéliard and elsewhere, 1788-1792 (with a few additions 1805-1809 and one 1819). Oblong 8vo (12 x 16.5 cm). Manuscript in ink on paper, written in French and German (plus incidental Latin and Greek) by various contributors in brown ink on laid paper, with the title-page in the form of an ink and ink-wash drawing of a monumental inscription with a black silhouette portrait of Fallot, 5 full-page drawings in colour gouaches (one in an oval), a full-page pencil sketch, 6 additional silhouette portraits, an occasional smaller drawing and 2 examples of music with notes. Contemporary gold-tooled red morocco, each board with a frame built up from separate stamps and the spine divided into 6 fields, each with a central pomegranate and 4 cornerpieces, gold-tooled board edges, gilt edges, decorated endpapers.
€ 2,750
Charming album amicorum of Georges-Frédéric Fallot (ca. 1770-1839) of Montbéliard (in the French Franche-Comte, near the Alsacian and Swiss borders), begun in 1788 and mostly written from then to 1792, exactly the years Fallot studied at the Tübinger Stift (Protestant seminary at the University), where he made friends with his fellow students, the philosophers Georg Wilhelm Friedrich Hegel and Friedrich Hölderlin (Althaus, Hegel, p. 11, notes that Fallot drew a caricature of Hegel in Hegel's album). Fallot and his friends were enthusiastic supporters of the French Revolution and many entries include phrases such as "vive la liberté" or "mort ou liberté". Most of the inscriptions were made by friends and family members (male and female) in Tübingen or back home in Montbéliard, but some were made during Fallot's travels. He became a minister of the church in 1792 and friends and family members added a few new inscriptions in the years 1805-1809 and one in 1819. The album includes five full-page colour drawings: a gate tower with a fire at the top and a ship in the harbour; what appears to be a cavalry officer on his horse in a landscape; two men fencing; a man threatening to shoot another man; and an oval pastoral scene. One entry includes 2 lines of music and another 1 line.
A hole and tear in one leaf (with the loss of a few words of text), some miniatures slightly (and one more seriously) rubbed. The hinges are cracked at the foot, the corners worn, half of the upper headband lost, and some of the leaves that no longer have conjugates are slightly loose, but the binding is otherwise good, with the tooling clear.

Related Subjects: