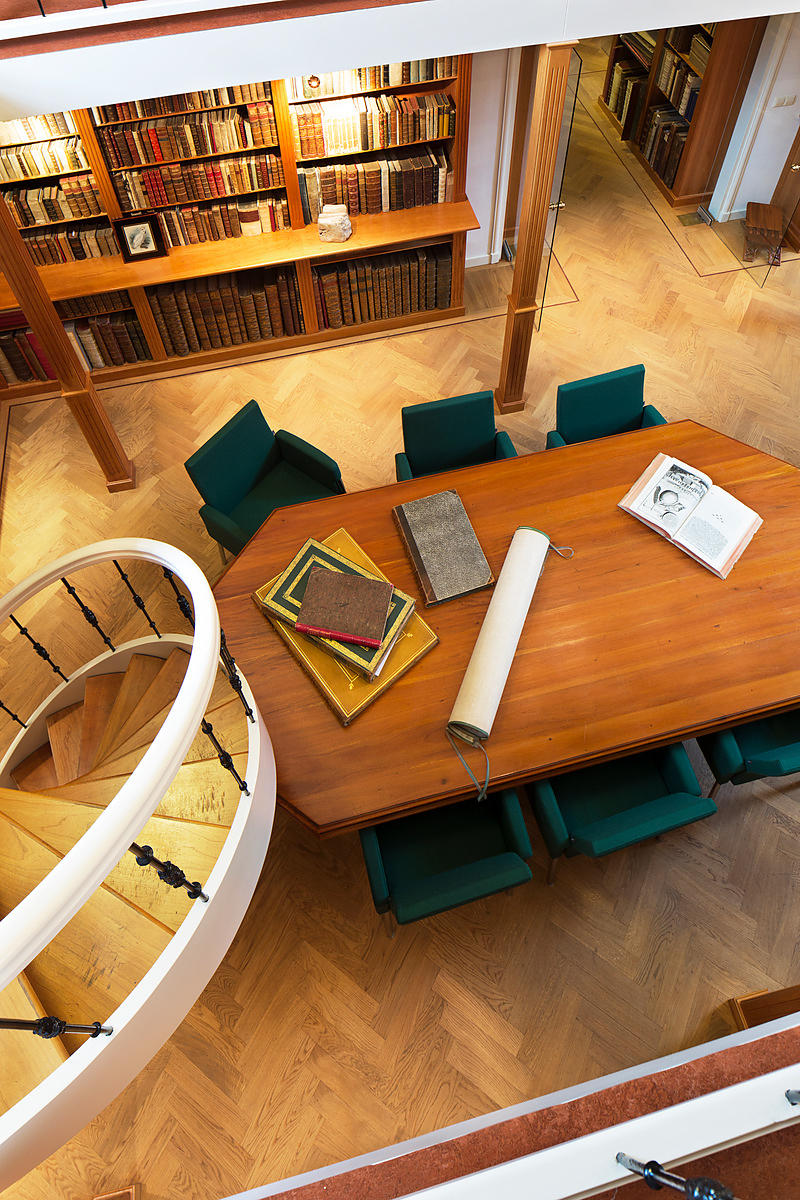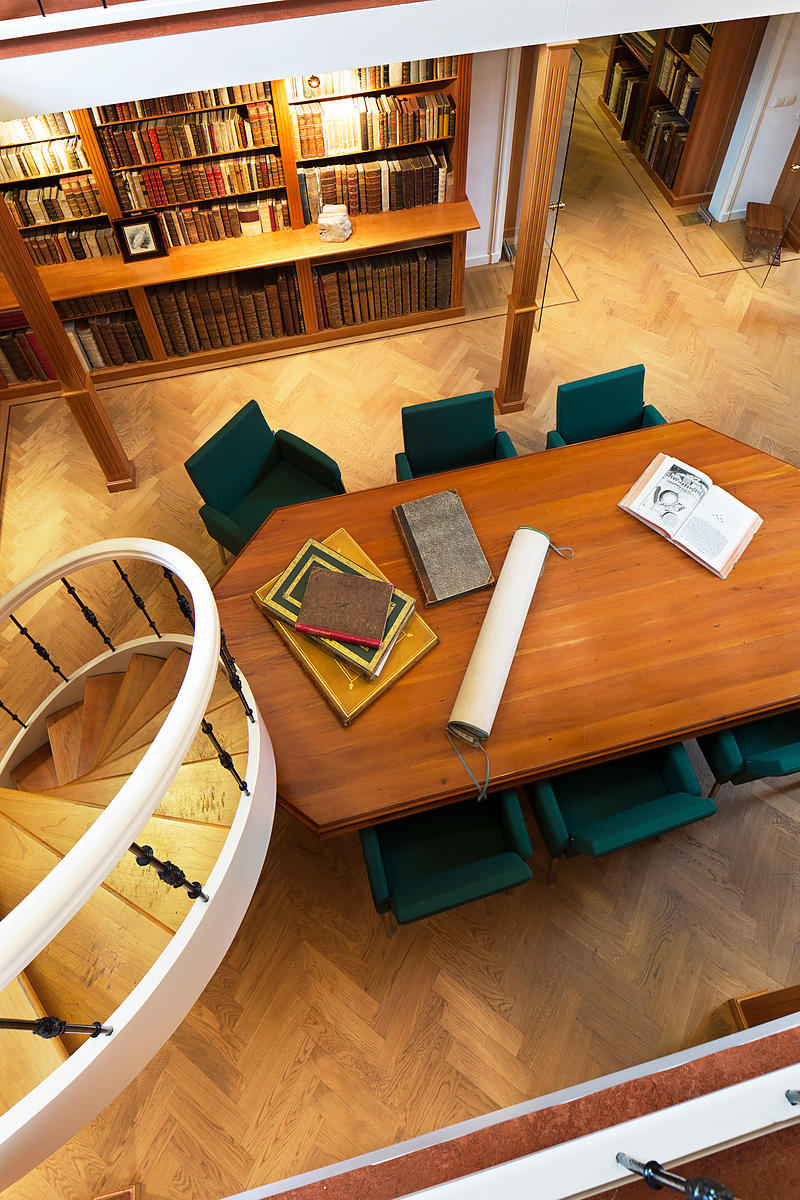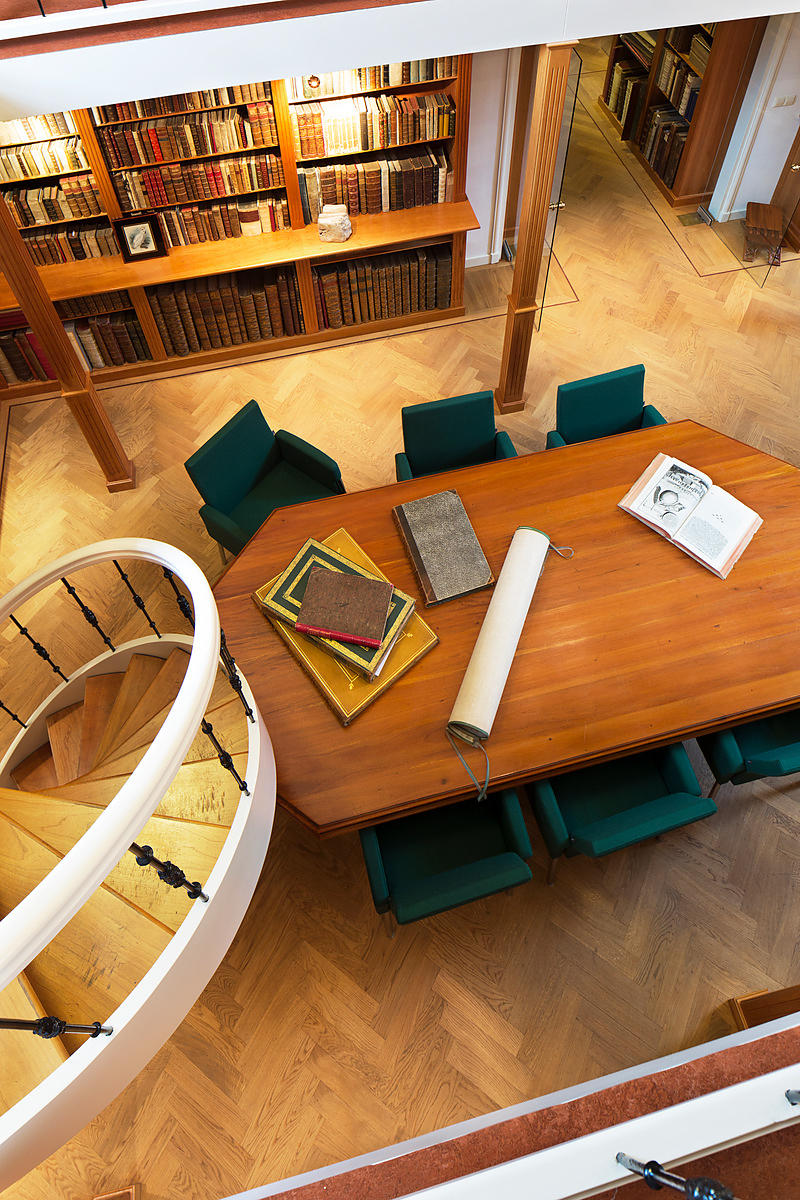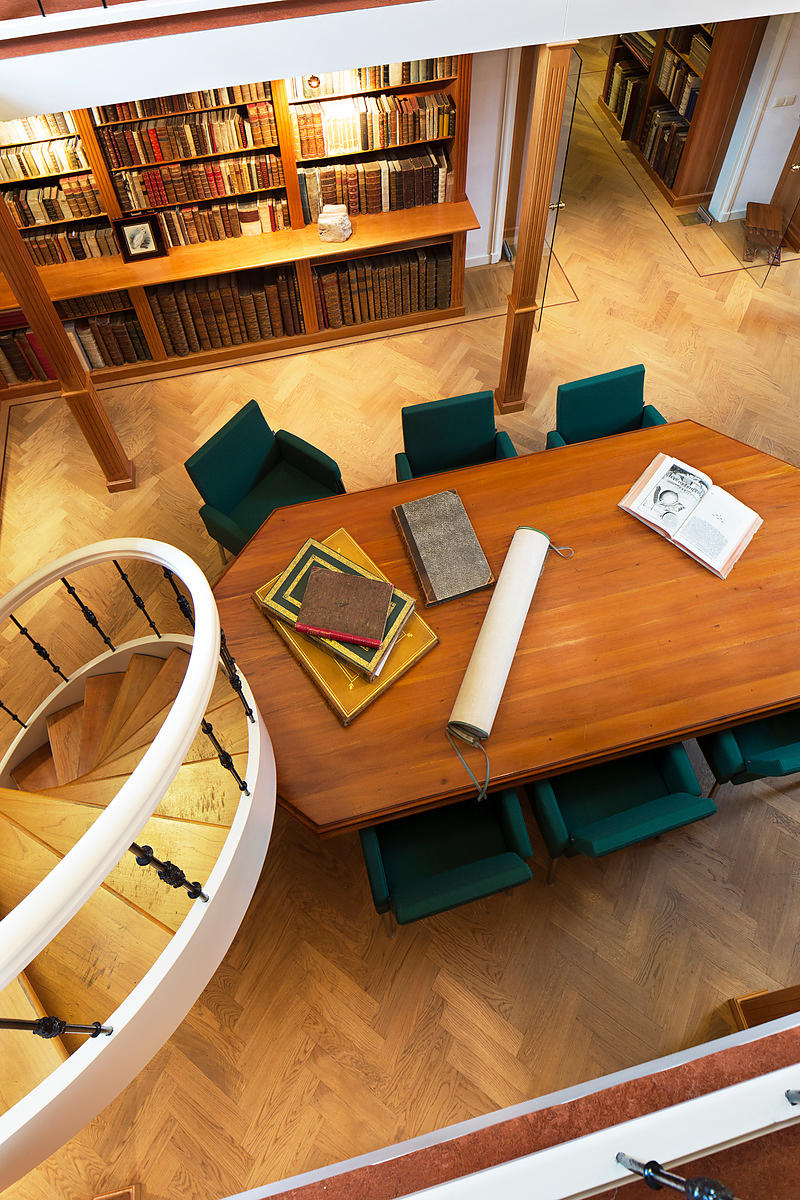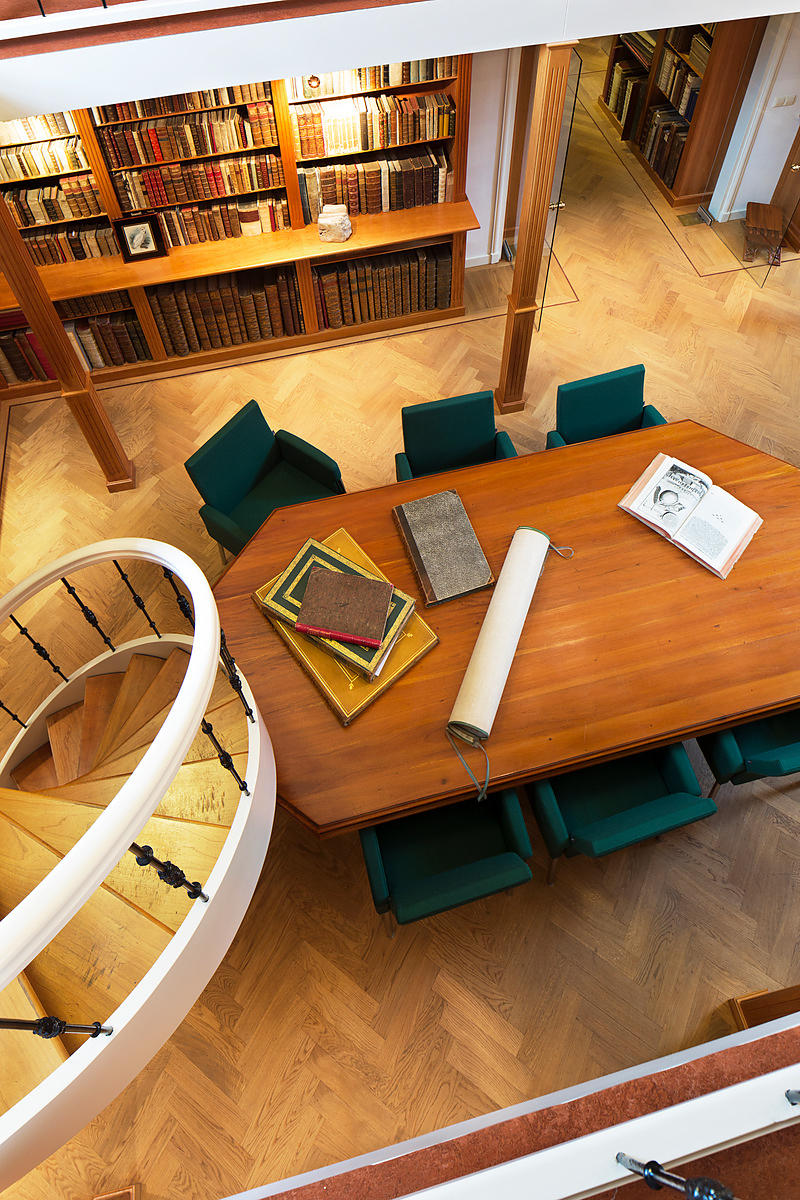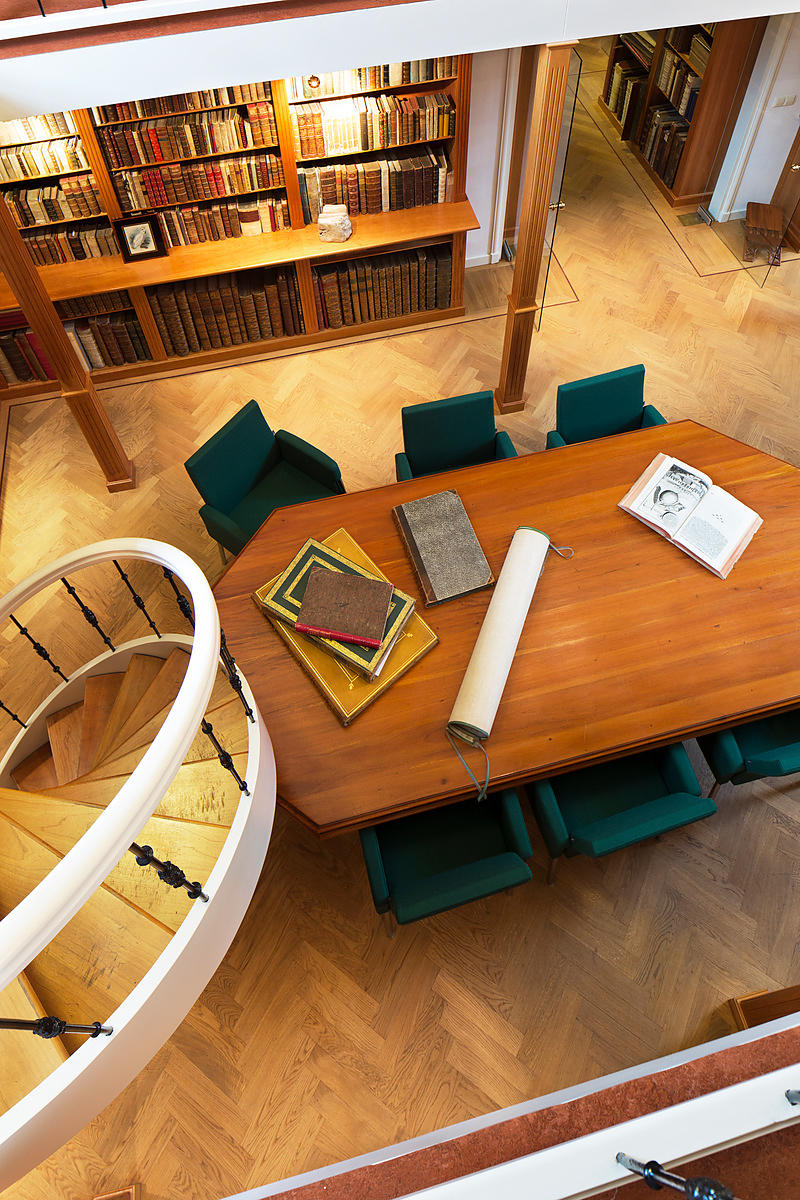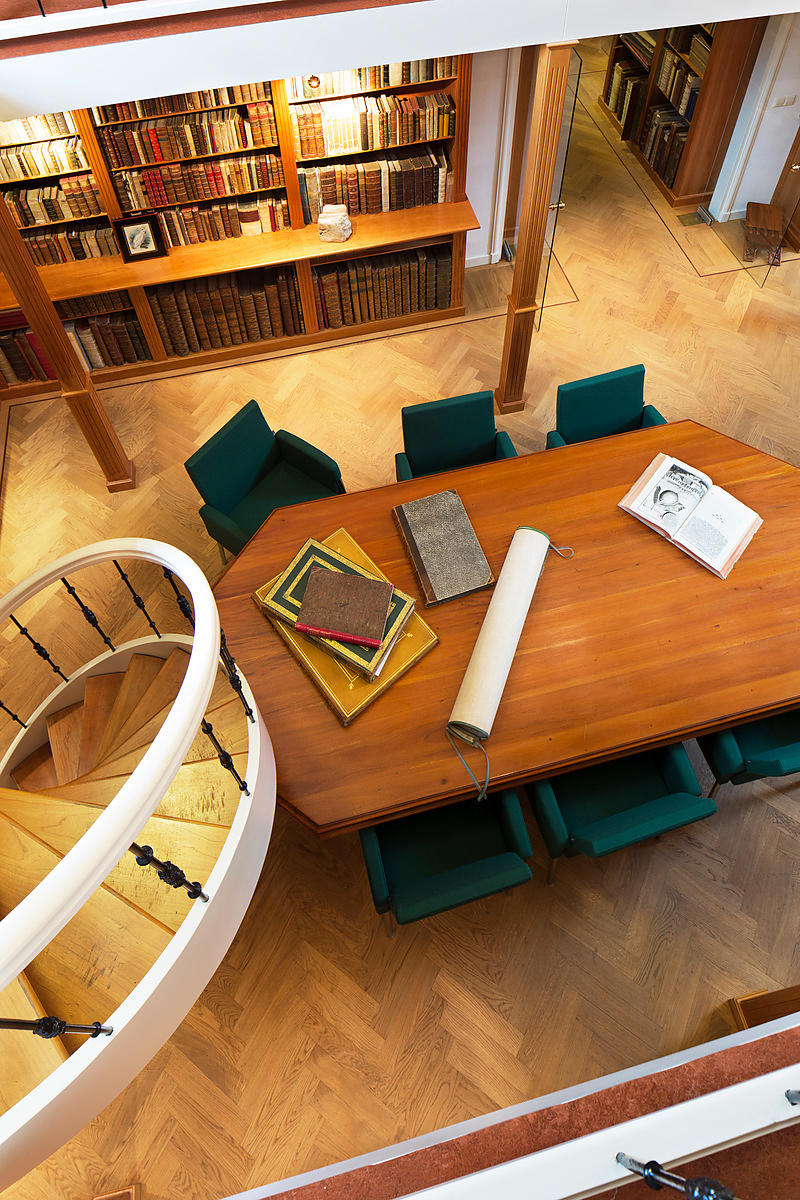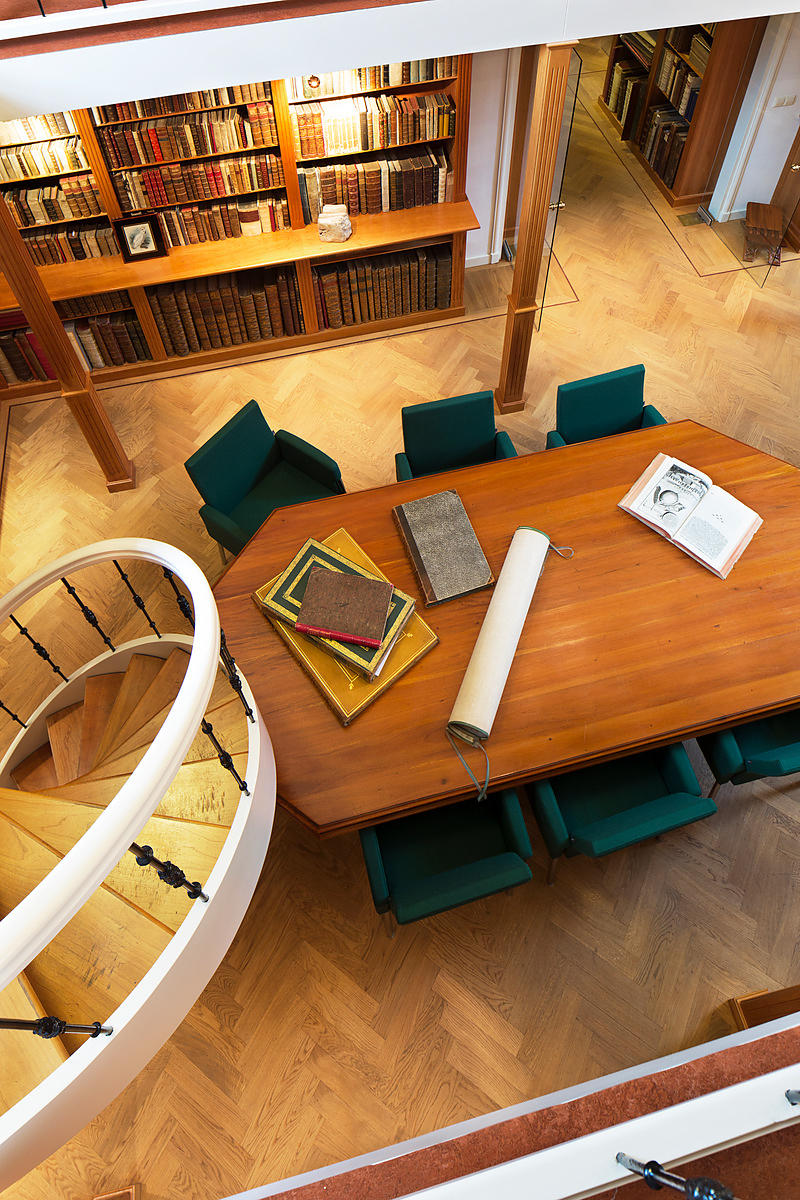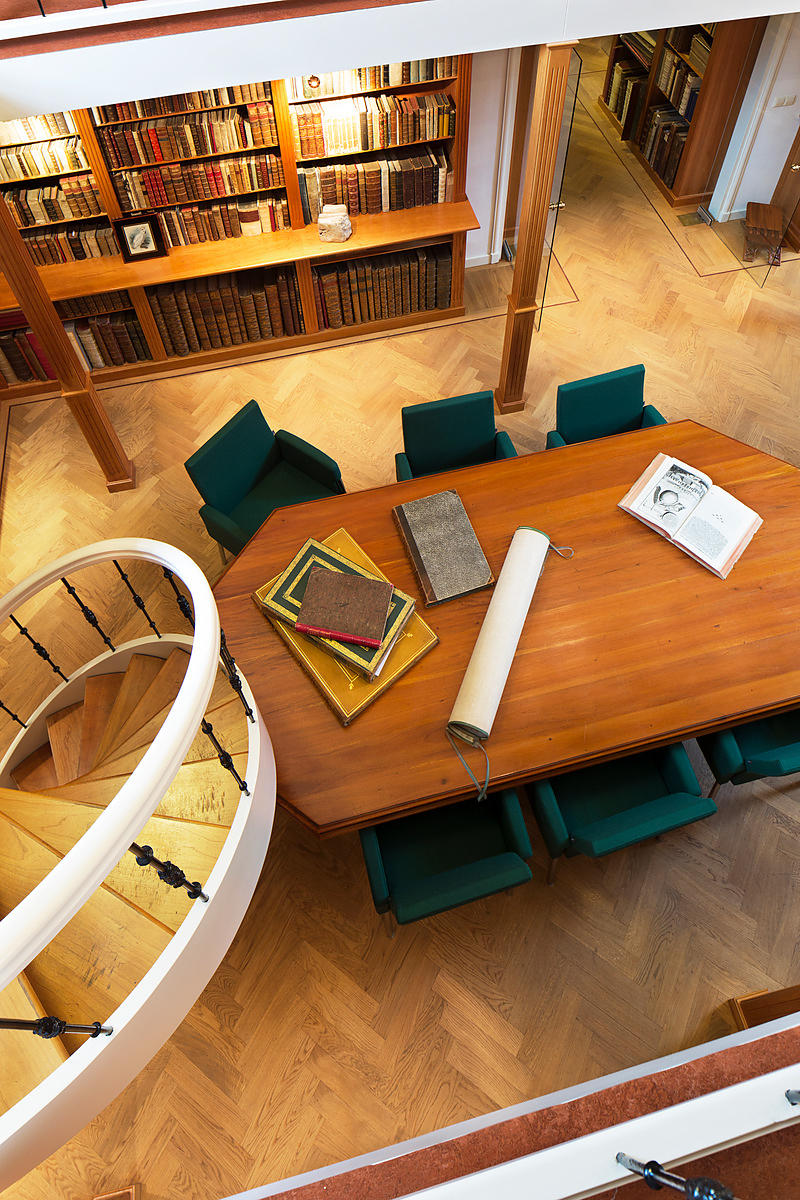 EXQUEMELIN, Alexandre Olivier.
Historie der boecaniers, of vrybuyters van America.
Amsterdam, Nicolaas ten Hoorn, 1700. 3 parts (paginated as 2) in 1 volume. 4to. With an engraved title-page, a folding engraved map of South and Central America, and 7 engraved plates (1 folding). Red (goatskin) morocco (ca. 1920), with richly gold tooled turn-ins, double fillets on board edges, gilt edges, by the French Binders of Garden City, N.Y., the fourth incarnation of Robert Hoe's famous Club Bindery, which almost single-handedly pioneered fine binding in America.
€ 5,000
Exquemelin (ca. 1645-1707) began his career in service of the French West India Company on a 1666 voyage to Tortuga in the Caribbean. There he went into the service of the notorious Welsh privateer Henry Morgan. He returned to Europe ca. 1674 and made a new career as a reputable surgeon in Amsterdam, where he wrote the present book. The text is divided into three parts. The first tells of the French voyage to the West Indies in 1666 and describes the circumstances there. The second recounts the dreadful deeds of the Caribbean pirates, especially François l'Olonnais and Henry Morgan, and the third describes the burning and looting of Panama City by Morgan's unruly men.
In 1895 a group of Grolier Club members led by Robert Hoe, brought some of the most skilled European (mostly French) binding craftsmen to America and founded the Club Bindery. Its work "surpassed - in design, forwarding, and finishing - anything that had been produced in the United States until then" (Antonetti). After Robert Hoe's dead the bindery reincarnated as the French Binders of Garden City, New York.
With a water stain in the lower right corner throughout, a couple smudges and specks, and the map with a small restored tear, otherwise a good copy. Some very minor wear along the board edges and a bit more noticeably along the hinges and the raised bands, otherwise the binding is in very good condition.
Alden & Landis 700/11; Sabin 23469; cf. Howgego, to 1800, E-39 (other editions); cf. H. de la Fontaine Verwey, "The ship's surgeon Exquemelin and his book on the buccaneers", in: Quaerendo IV (1974), pp. 109-131; for the bindery: T. Boss & M. Antonetti, Bound to be the best: The Club Bindery. Catalogue of an exhibition at the Grolier Club (2004).
Related Subjects: