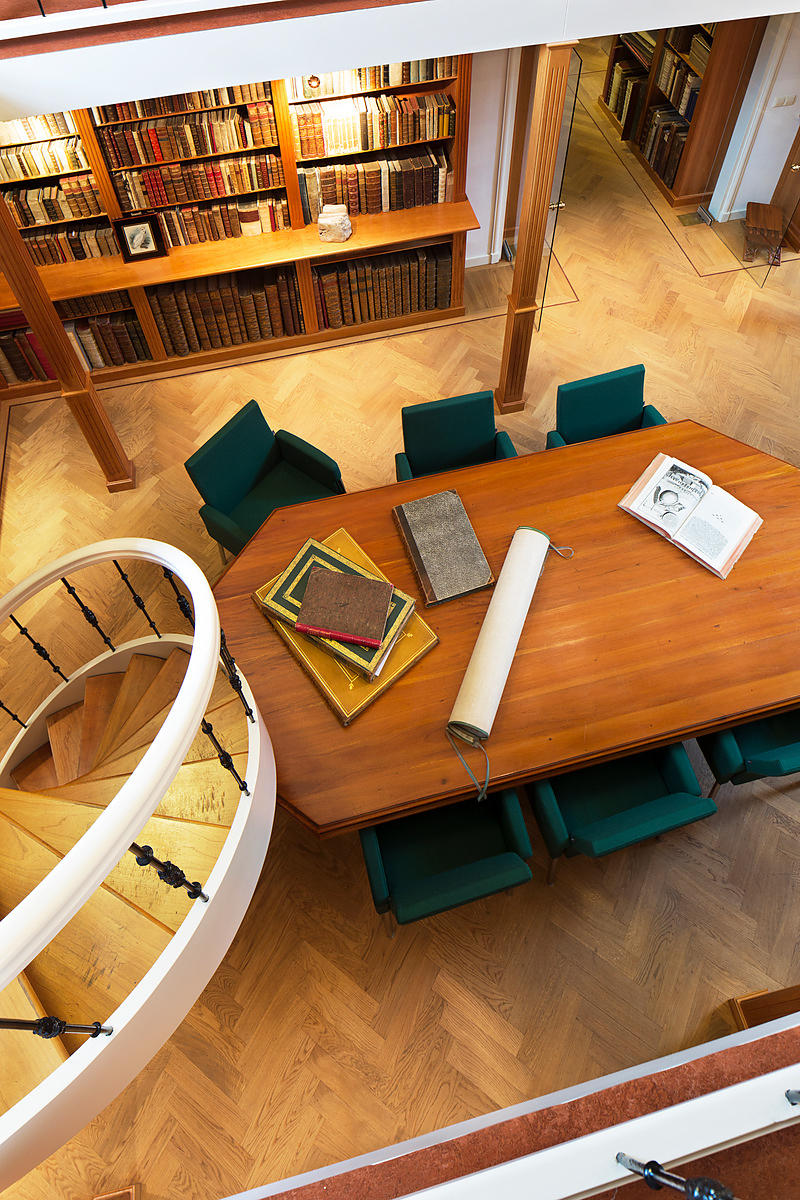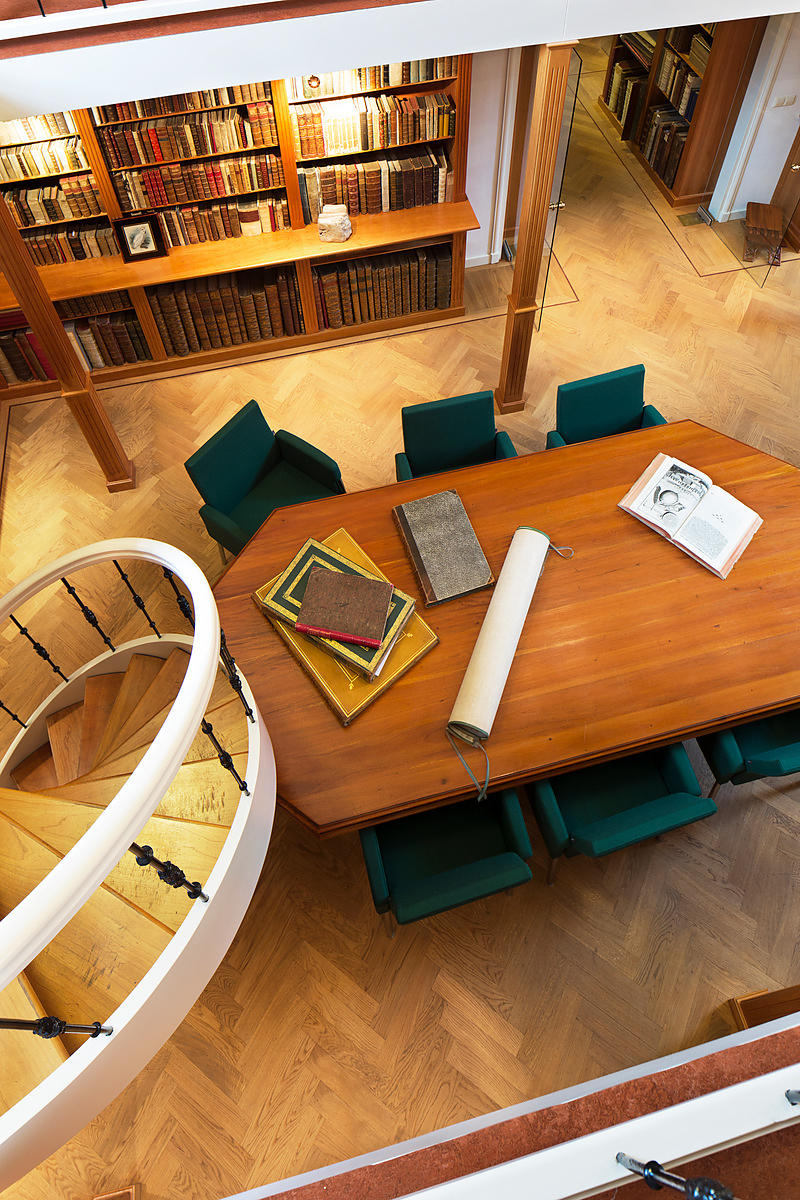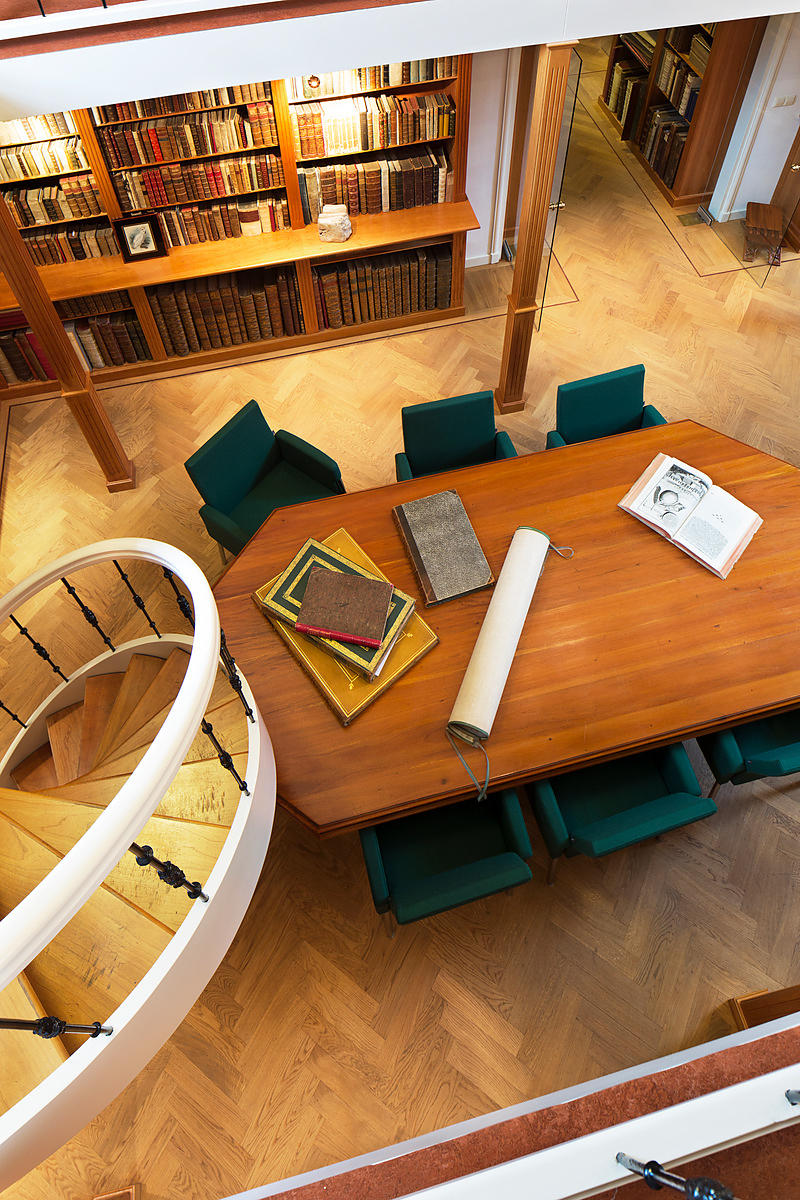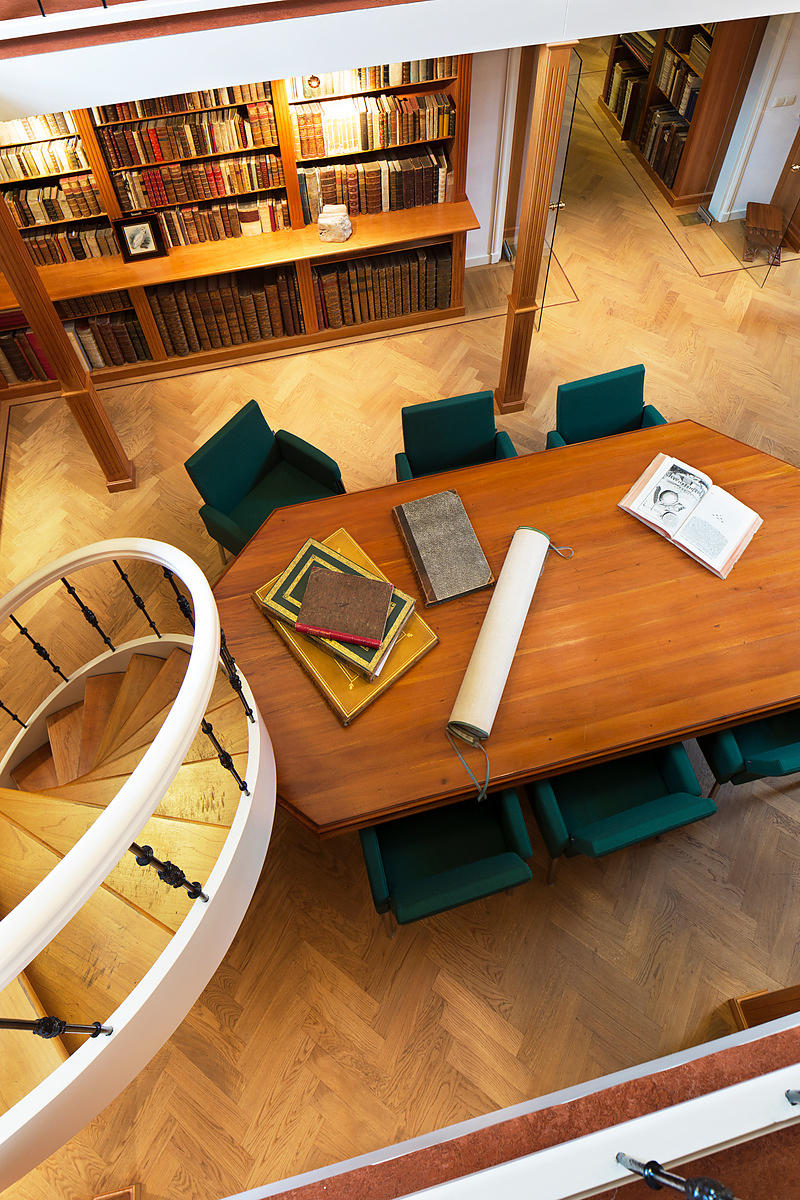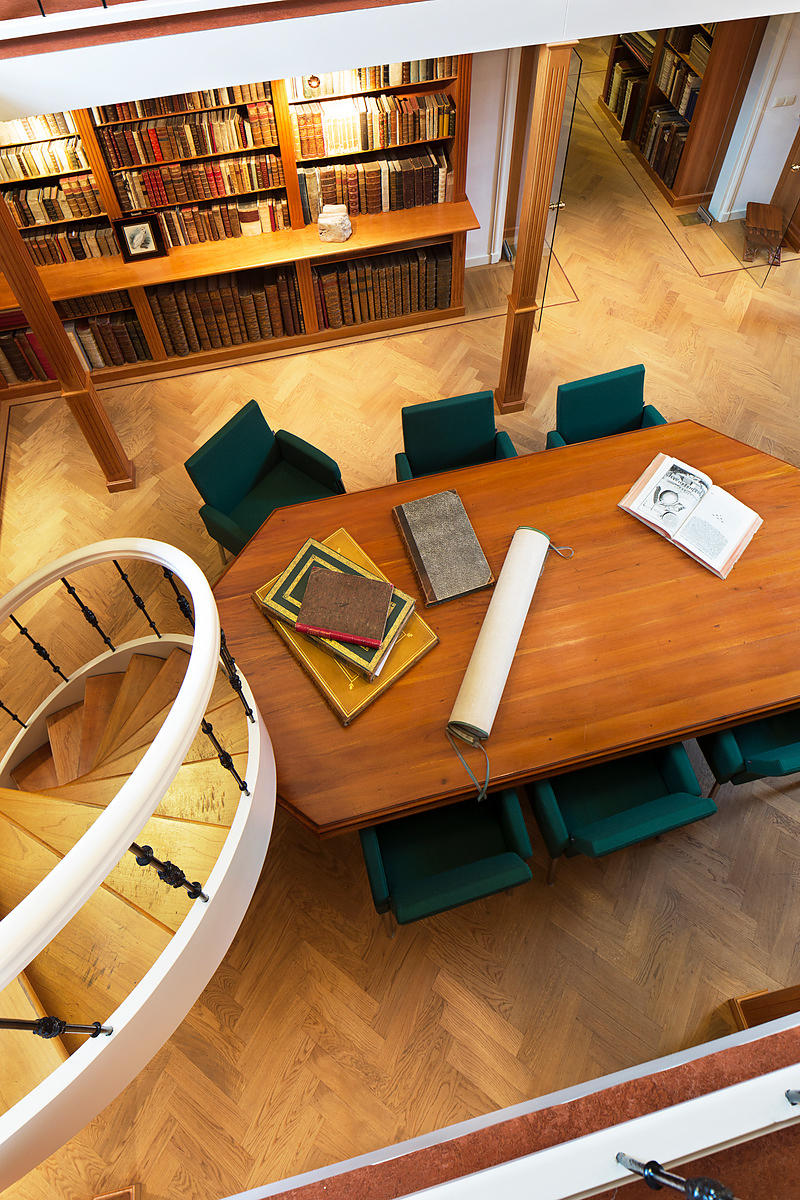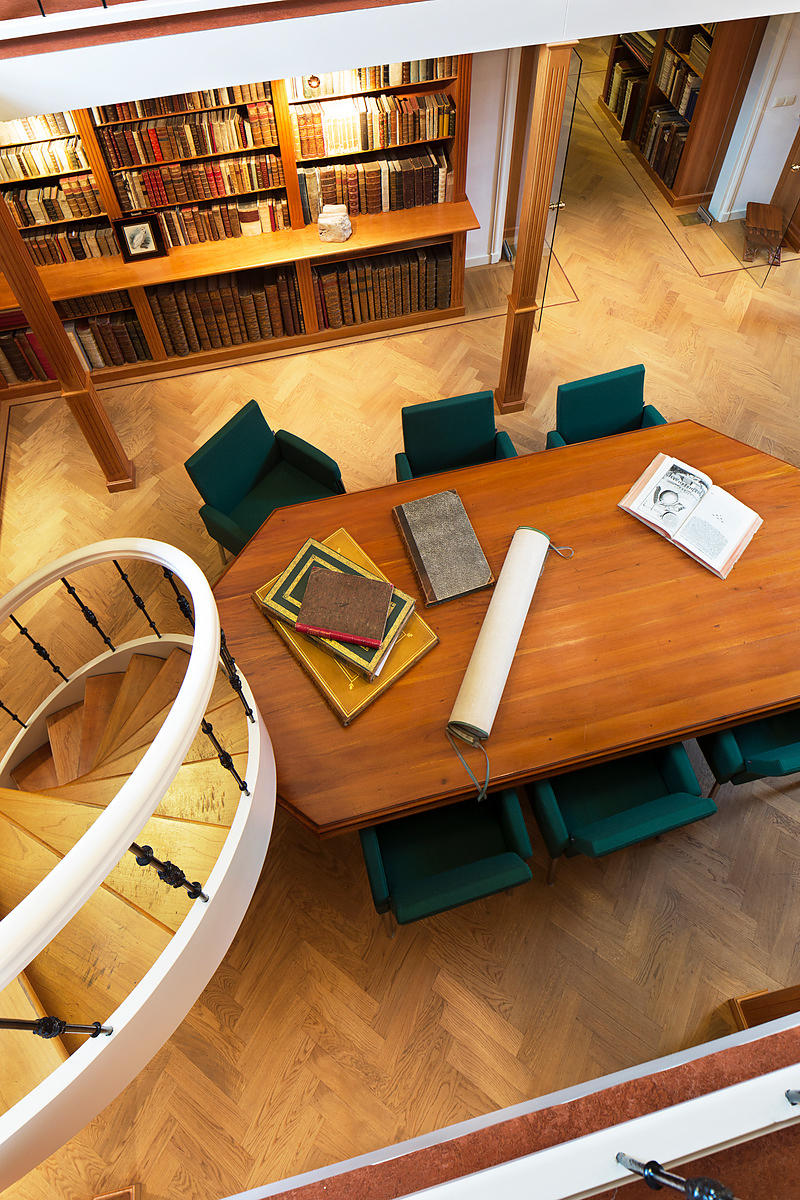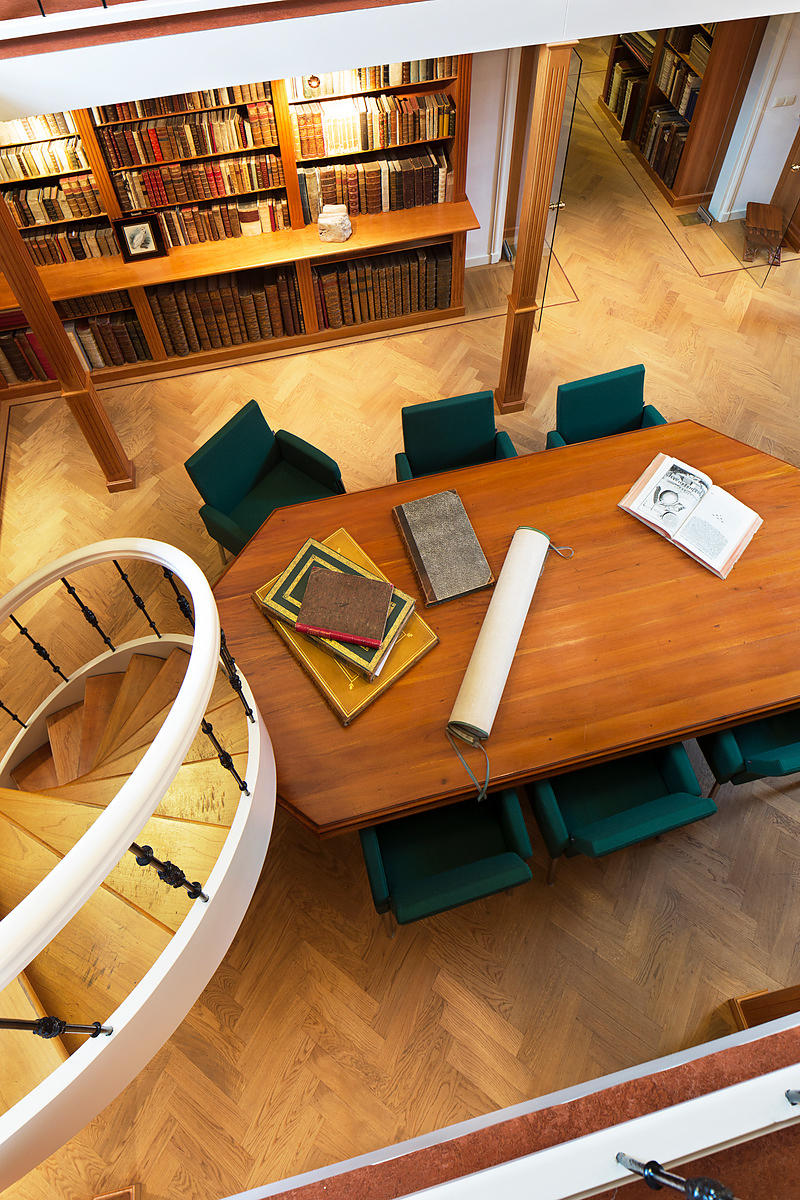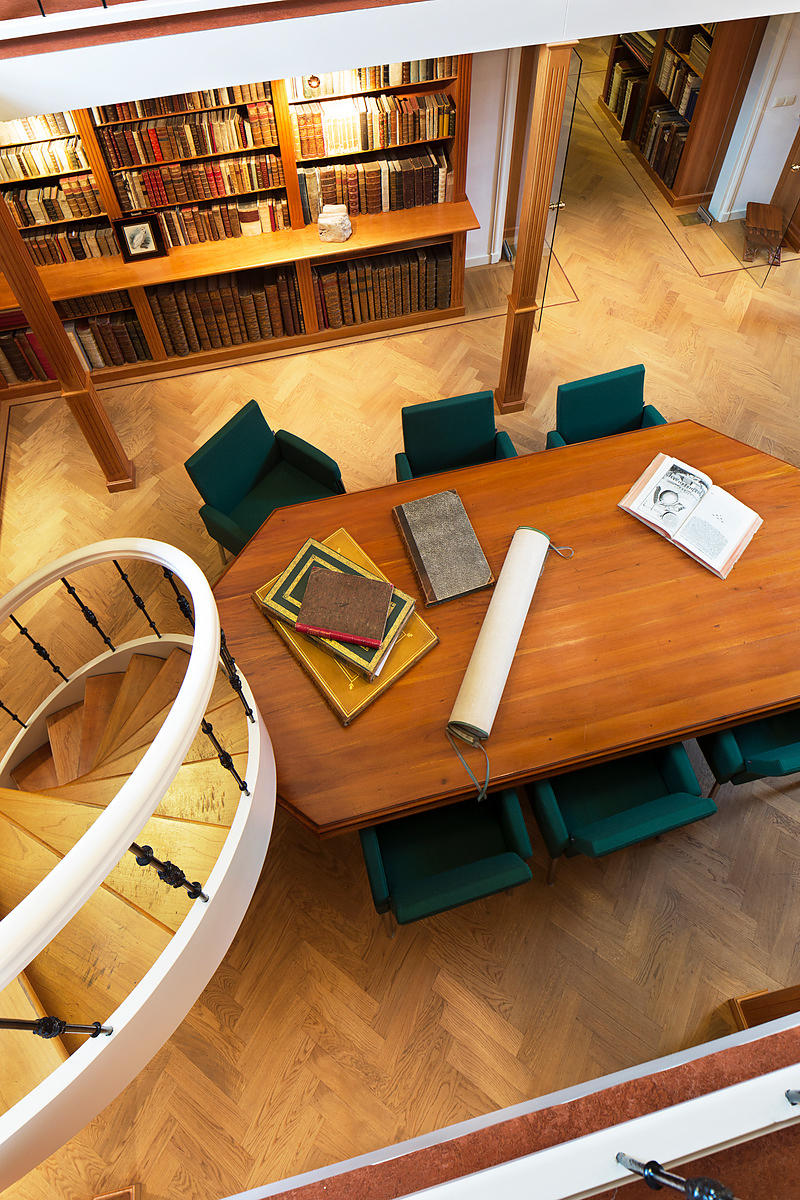 ESMÉNARD, Joseph-Alphonse.
La navigation, poëme.
Paris, Giguet and Michaud, 1806. 8vo. With an engraved frontispiece and an engraved plate showing the wreck of La Perouse. Contemporary richly gold-tooled red morocco, with the arms of Tsar Alexander I on the front and back boards, including his imperial monogram, gold-tooled spine, boards edges and turn-ins, gilt edges.
€ 4,500
Second edition of a detailed epic poem by Joseph-Alphonse Esménard (1770-1811), celebrating the history of navigation, beautifully bound in richly gold-tooled red morocco with the arms of Tsar Alexander I (1777-1825), who reigned from 1801. Esménard's poem shows his broad knowledge of the voyages of the 18th century. He mentions Bougainville, makes a glancing reference to Malaspina, Byron, Wallis and Surville, but he reserves most of his attention for "immortelle" Anson and the "sage et malheureux" Cook and la Pérouse.
However, these are merely an introduction to the enduring legacy of La Pérouse, the relevant canto is, in effect, a lengthy homage to the great French sailor. It is one of the more beautiful examples of the enduring interest in La Pérouse who, by 1805, had been missing for over a decade. Esménard (1770-1811) writes that the French people, dismayed, still wait and hope for his return, but probably in vain. In fact, both the text and illustration assume correctly that La Pérouse has wrecked and perished on some island.
With the coat of arms of Tsar Alexander I on both boards. Lacking the dedication to Napoleon, no doubt because he had delivered a crushing defeat to Alexander at the Battle of Austerlitz in December 1805, only months before publication, and they allied only in 1807. Some foxing throughout and a small faint water stain in the head margin, otherwise in good condition. Corners slightly bumped, some very minor wear along the extremities and the inner hinges cracked, but the binding is otherwise in very good condition and very attractive.
Beddie 3825; Ferguson 427aa; Kroepelien 410; Sabin 22880.
Related Subjects: